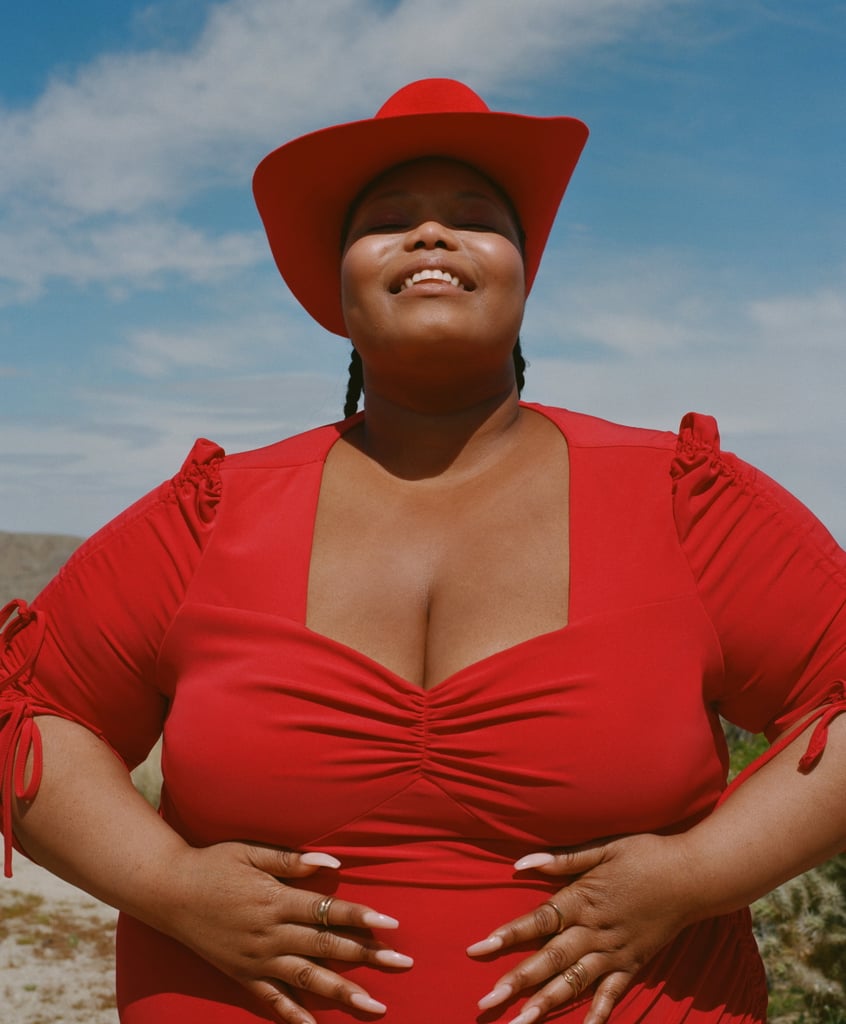 As Universal Standard continues on its mission to prove that high-fashion clothing isn't just for one specific body type, the brand has recently launched one of its most exciting partnerships yet. On April 9, Universal Standard announced that it teamed up with luxury fashion house Rodarte on a size-inclusive, ready-to-wear collection available in sizes 00 to 40.
"We believe size should be an irrelevant consideration for women when making fashion choices," Universal Standard's co-founder and CEO, Polina Veksler, said in a statement. "Through this collaboration we are taking a step toward giving more women access to designer clothing and we are thrilled to be further expanding our mission by collaborating with a high fashion brand."
The four piece collection features a jumpsuit, a dress, a blouse, and a skirt, all available in a variety of colors like red, black, rose, and white. Each piece retails between $150 and $240, and they're all available to shop on Universal Standard's official website as well as at the brand's boutique store in New York City. Read ahead to check out some campaign images from the launch and to shop a few of our favorite iterations.
Source: Read Full Article