Scarlett Johansson showed up to the 2018 Met Gala in one of the most talked about ― and controversial ― looks of the night. 
The "Avengers" actress wore a floral, ombre Marchesa gown made of tulle to the "Heavenly Bodies" -themed event. She was accompanied by her boyfriend, "Saturday Night Live" star Colin Jost.
Johansson's look was considerably more muted than some other outfits at the gala, including Rihanna's papal-inspired Maison Margiela moment, but the Marchesa label still made ScarJo's outfit quite controversial.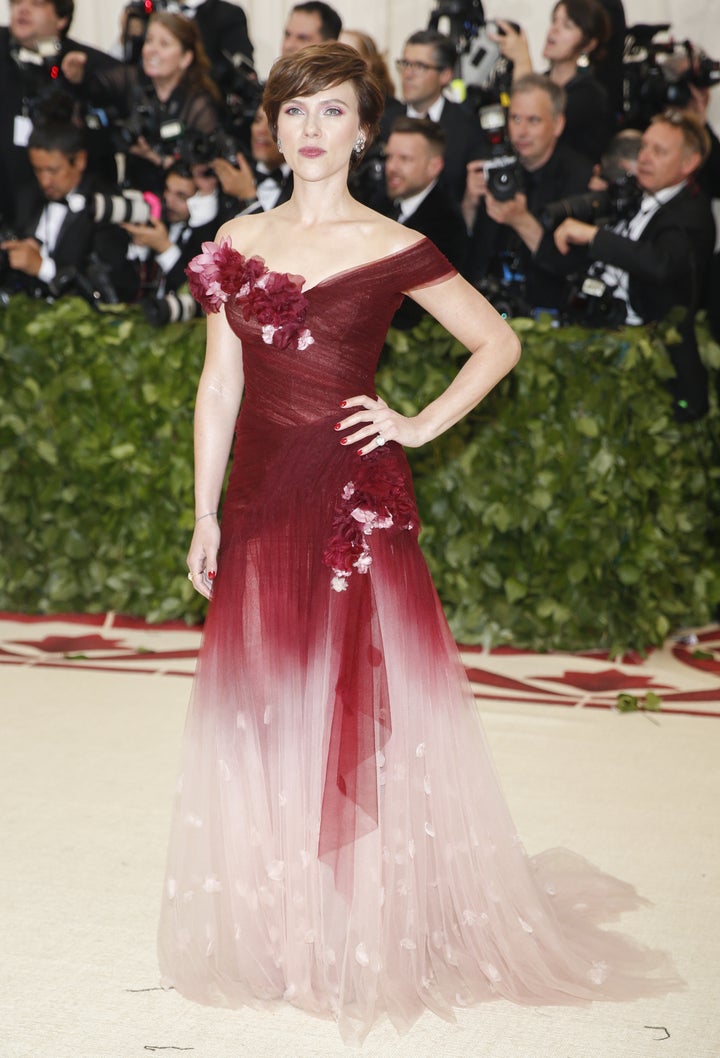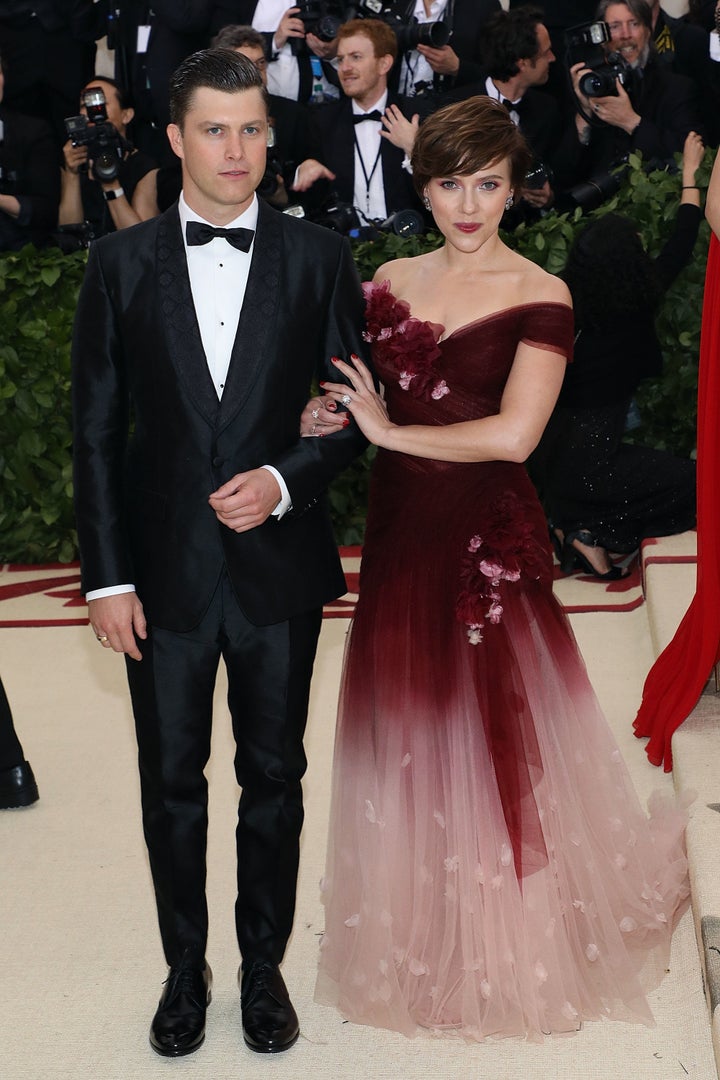 Marchesa is the fashion brand co-founded by Georgina Chapman, the now-estranged wife of producer Harvey Weinstein. The brand was once a favorite of Hollywood's A-list, but it hasn't had a major red carpet moment since dozens of women accused Weinstein of assorted sexual misconduct. 
Shortly after sexual assault and harassment allegations began mounting against Weinstein in October, Chapman announced the couple had split and postponed Marchesa's spring/summer 2018 collection. A few months later, the label canceled its New York Fashion Week show. 
"My heart breaks for all the women who have suffered tremendous pain because of these unforgivable actions," Chapman told People magazine at the time. "I have chosen to leave my husband. Caring for my young children is my first priority and I ask the media for privacy at this time."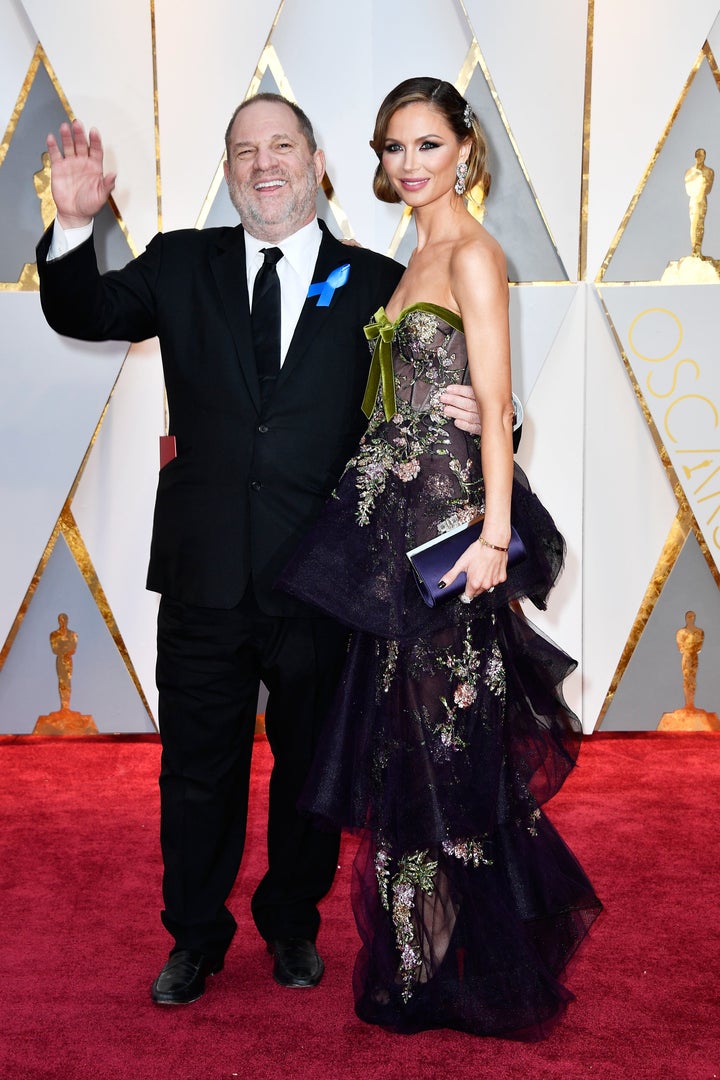 Johansson's choice of Marchesa made a major statement at the Met Gala, as she's the first A-lister to wear the label in months. 
The actress has been a longtime fan and supporter of Marchesa, and is also an advocate of the Time's Up movement against Hollywood workplace sexual harassment.
While Perez Hilton wondered, "What kind of statement is the Time's Up advocate trying to make here anyway??" after seeing Johansson wearing Marchesa at the gala, some saw the actress' support for the designer as a sign of a comeback for Chapman and the fashion label. 
And, as "How I Met Your Mother" actress Celeste Thorson said after wearing Marchesa to an event in March, dressing in the label can be an important conversation starter. 
"It created the opportunity to discuss why women should be recognized as autonomous individuals, independent of a man's misconduct," Thorson said, according to The Hollywood Reporter. "It's disturbing when women are penalized for the crimes of an abuser." 
Source: Read Full Article