Selena Gomez Debuts New Hairdo at Coach Show
Selena Gomez is turning heads with her newest hairdo at the 2018 Coach Show.
After going on a mini vacation with Justin Bieber this past weekend to the Montage Hotel in Laguna Beach, California, the singer made her way to New York City for the Coach 1941 Fashion Show.
This outing marks the first ever high profile event the star has attended in 2018, the last big event the Monte Carlo actress appeared was back in December at the 2017 Fashion Awards.
The "Bad Liar" singer showed up in a floral dress paired with a leather jacket for the brands New York Fashion Week show. The 25-year-old who is also the brand ambassador for Coach, not only wowed with her frock of patterned pink and yellow flowers but surfaced with a new hairdo too!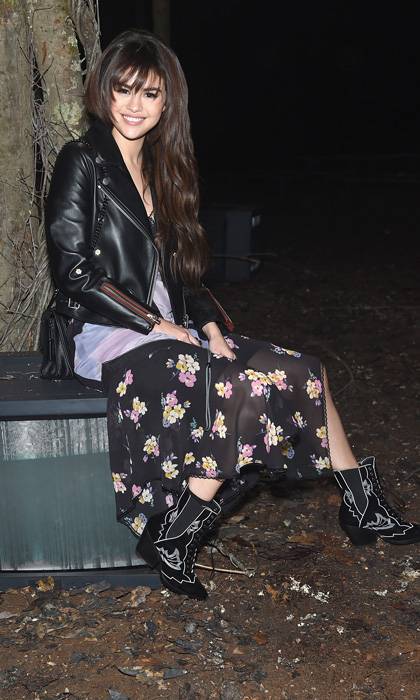 Selena sported long brunette hair with wavy locks and bangs! The glamorous look doesn't stop there, the movie star dazzled in cat eyeliner, rosy colored blush, and stunning pink lips.
The star walked over to her seat wearing her studded fringe leather boots to be sat beside pal Petra Collins, who directed the singers single "Fetish." According to HELLO, was seen to be in high spirits while she sat front row at the show this past Tuesday, which is a nice change from the recent events surrounding Selena.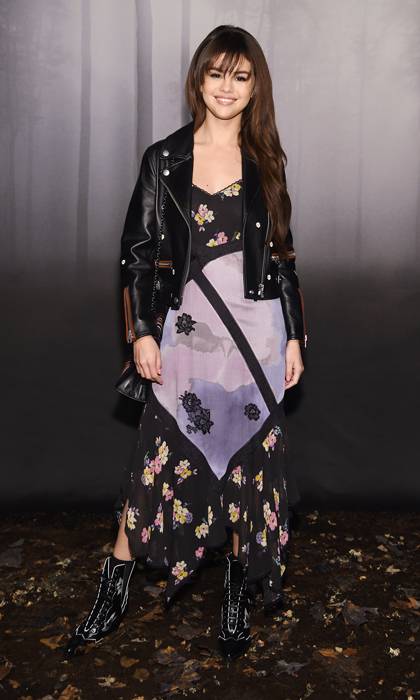 It was reported in January that Selena completed a two-week treatment program in New York City for her battle with anxiety and depression. The "Kill 'Em With Kindness" singer mentioned how "it's a battle I'm gonna have to face for the rest of my life, and I'm okay with that", mental health is no joke, we're just glad to see the star back in good graces!
Along with her fresh cut, Selena has some major things coming our way. The singer took to her social media to announce, "I'm doing some really, really cool stuff with Coach" no details yet, but we're excited to find out what. It seems as if the star is doing just fine, and we cannot wait to see what she's got in the works!
Source: Read Full Article