Some friendships fade with time and distance, others just get even more fashionable. Serena Williams created a Royal Duchess Hoodie, which is likely inspired by her good friend Meghan Markle. (Yes, that Meghan Markle.) Because apparently Williams is just as sartorially inspired by the Duchess Of Cambridge as the rest of the world.
While the rest of the world is gawking over what Markle wore to whatever event she was seen at, one of her close friends was inspired in a different way. In case you didn't know, Williams has her own fashion line called Serena. (The brand offers sizes XS to XL in tops and XS to 32 in bottoms.) In said line is a top called the "Royal Duchess Cropped Hoodie." It's a, well, cropped hoodie with the word "Royal" on the front.
If the name isn't enough of a dead giveaway that this is a nod to the Duchess of Cambridge, there are other signs that this top was made for Markle. According to the Today Show, Williams actually sent this top to the royal after she made it. Although she hasn't worn it in public just yet, there's a good chance that she rocks it around the house.
The top is one piece of Markle wardrobe that you can actually afford, too. The "Royal" sweatshirt is available for $90 on the Serena website right now. It's available in red and black and blue and black and all sizes are available right now.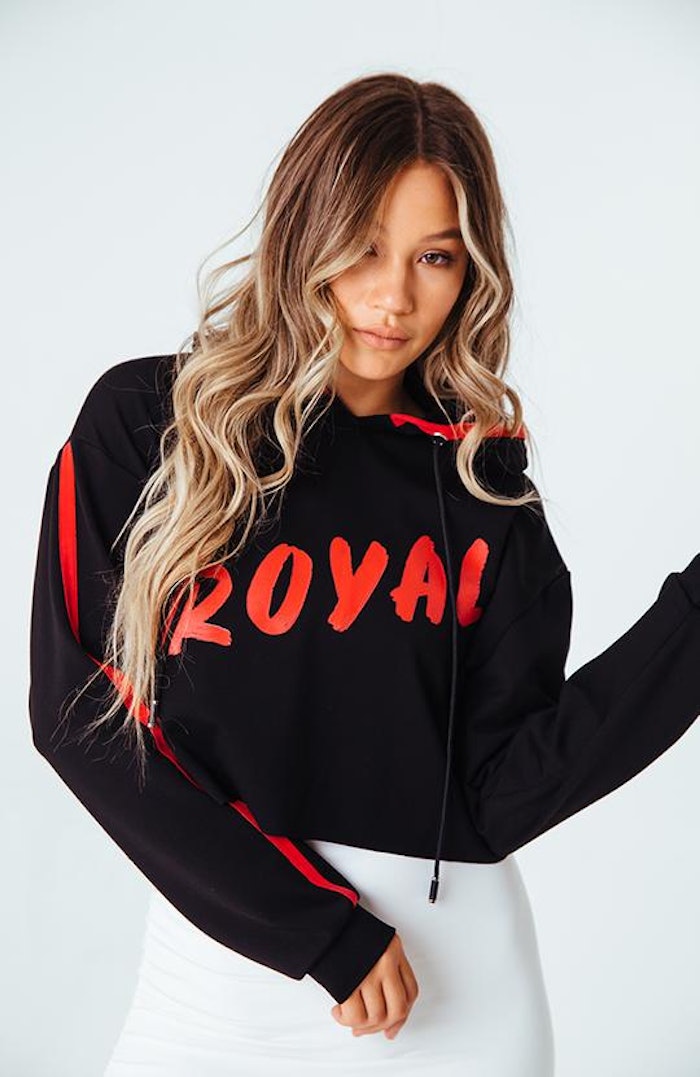 Royal Duchess Cropped Hoodie in Black
$90
Serena Williams
It's no secret that Williams and Markle are friends. The tennis star was there are the royal wedding, and the new addition to the royal family sat front row to watch her friend at Wimbledon. So it only makes sense that there would be a tribute to the friendship in Williams' clothing collection.
Like mentioned above, Markle has not worn the shirt in public just yet. Nor will she probably ever, because of the super-strict royal fashion rules. But the idea of Markle rocking this shirt around her cottage on the grounds of the Royal Palace is just too fun not to think about.
Williams has worn the outfit around a whole lot though. She wore the sweatshirt in the previously mentioned Today Show interview and also rocked it in an Instagram boomerang with Nicki Minaj on social media.
It might have been inspired by Markle, but the hoodie was made for every single woman. According to the product description, the hoodie was, "designed by, and fit for, a queen." Luckily there are no restrictions on the title, so anyone can buy the shirt and wear it around.
Other than the hoodie, there are plenty other graphic tees and sweatshirts on the website. There's everything from plain white button-ups that say "slay" where the pocket should be and matching sets. You can also snag sports bras with the brands logo on them and moto shorts and pencil skirts.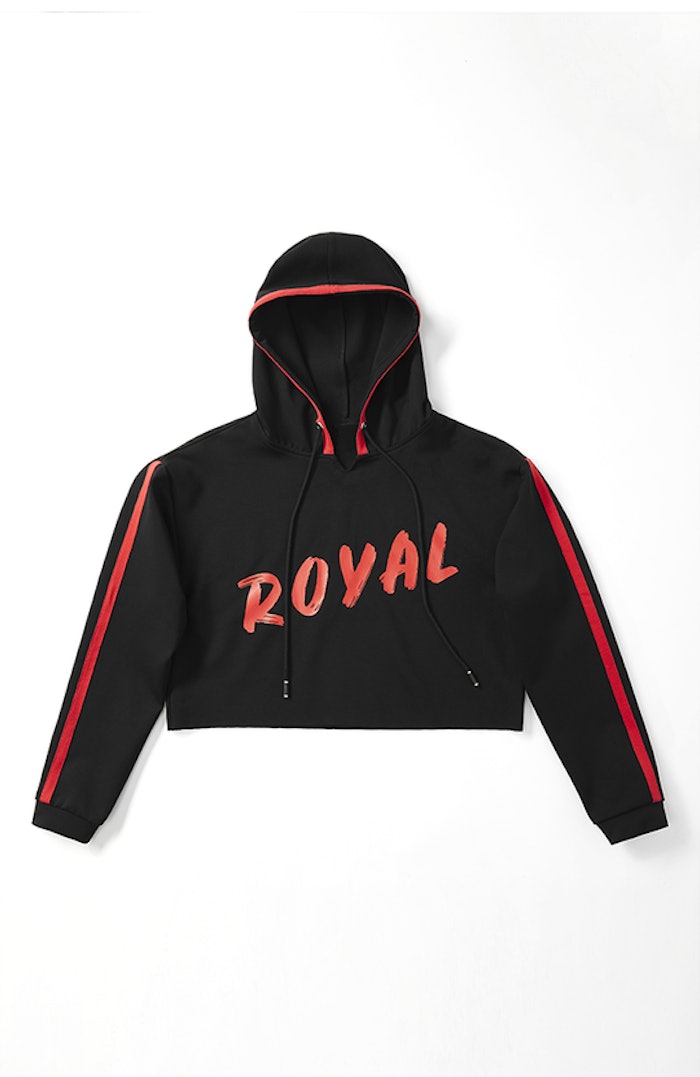 Royal Duchess Cropped Hoodie in Black
$90
Serena Williams
The world already knows that being royal is a very fashionable position, but who knew that it could also be so comfortable.
Source: Read Full Article