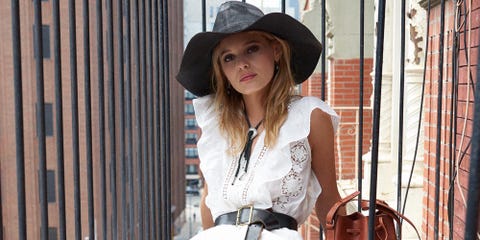 Sézane, the Paris-based online retailer, has teamed up to launch their first ready-to-wear collaboration with NYC based brand Sea on September 5th. The 11-piece collection combines both brand's particular approach to feminine bohemia.
The collection—comprised of tops, pants dresses, sweatshirts and jumpsuits—is meant to "extend the summer season," which is exactly what we're all looking for as Instagram after Instagram heralds the demise season.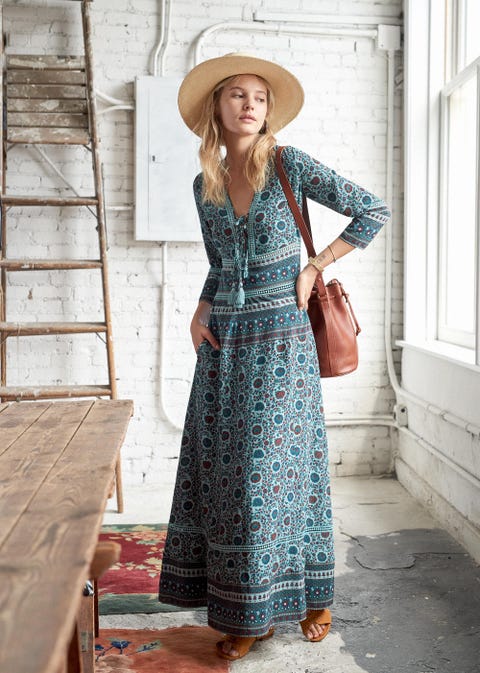 Sézane's founder Morgane Sezalory met with the New York-based design team behind Sea, Monica Paolini and Sean Monahan, in Paris and the rest, as they say, was history.
"I fell in love with both the designers, as well as their designs, from the start, especially their use of English embroideries, beautiful prints and feminine silhouettes. We are all so excited to share our chic capsule that combines the quintessential French style of Sézane with the romantic, feminine feeling of Sea" said Sézalory, who founded Sézane in 2013.
The easy, boho-inspired collection features styles each named after parts of New York City. There's a "Chelsea" dress, a "Nolita" jumpsuit, and a "Broadway" pant.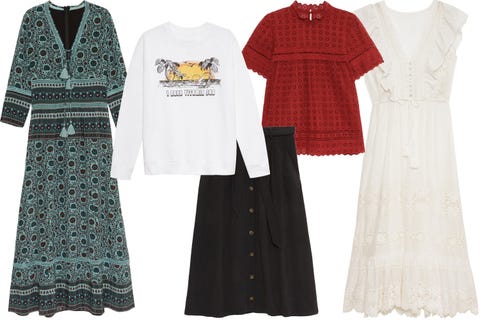 "Sézane and Sea quickly realized they share a unique vision, both brands seek to offer collections that emphasize easy-to-wear polished pieces with a feminine touch," the brands said in a statement.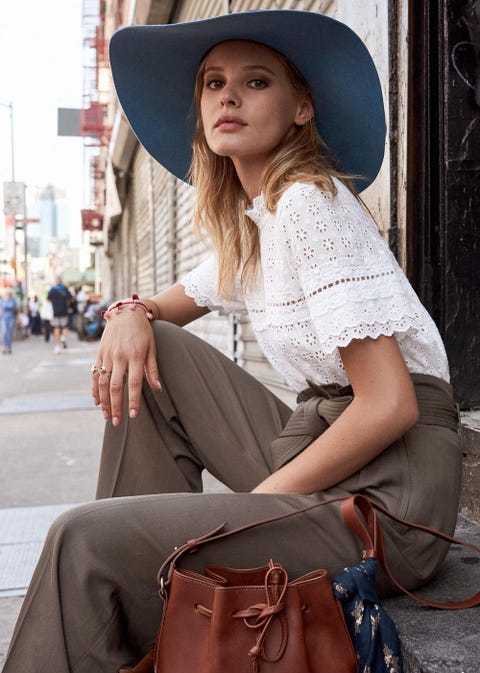 The pieces keep in a warm family of hues — terracotta, ecru and slate —and leverage timeless floral prints so nothing feels too trend-driven. These are pieces meant to be collected.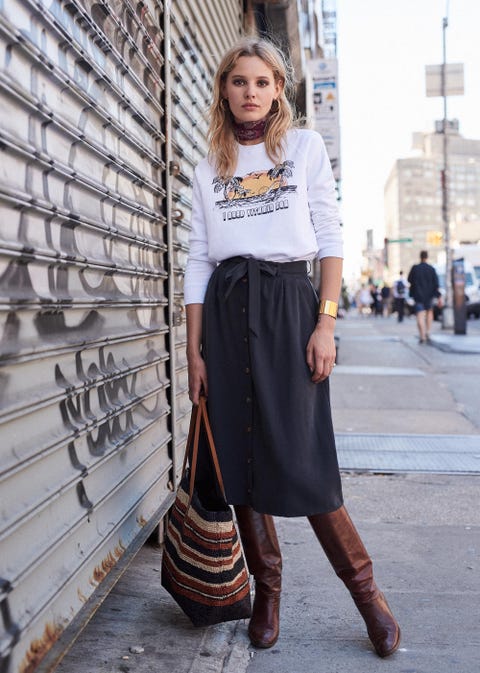 The limited edition capsule is priced under $235, and will be available online at Sézane and Sézane stores beginning September 5.
Source: Read Full Article