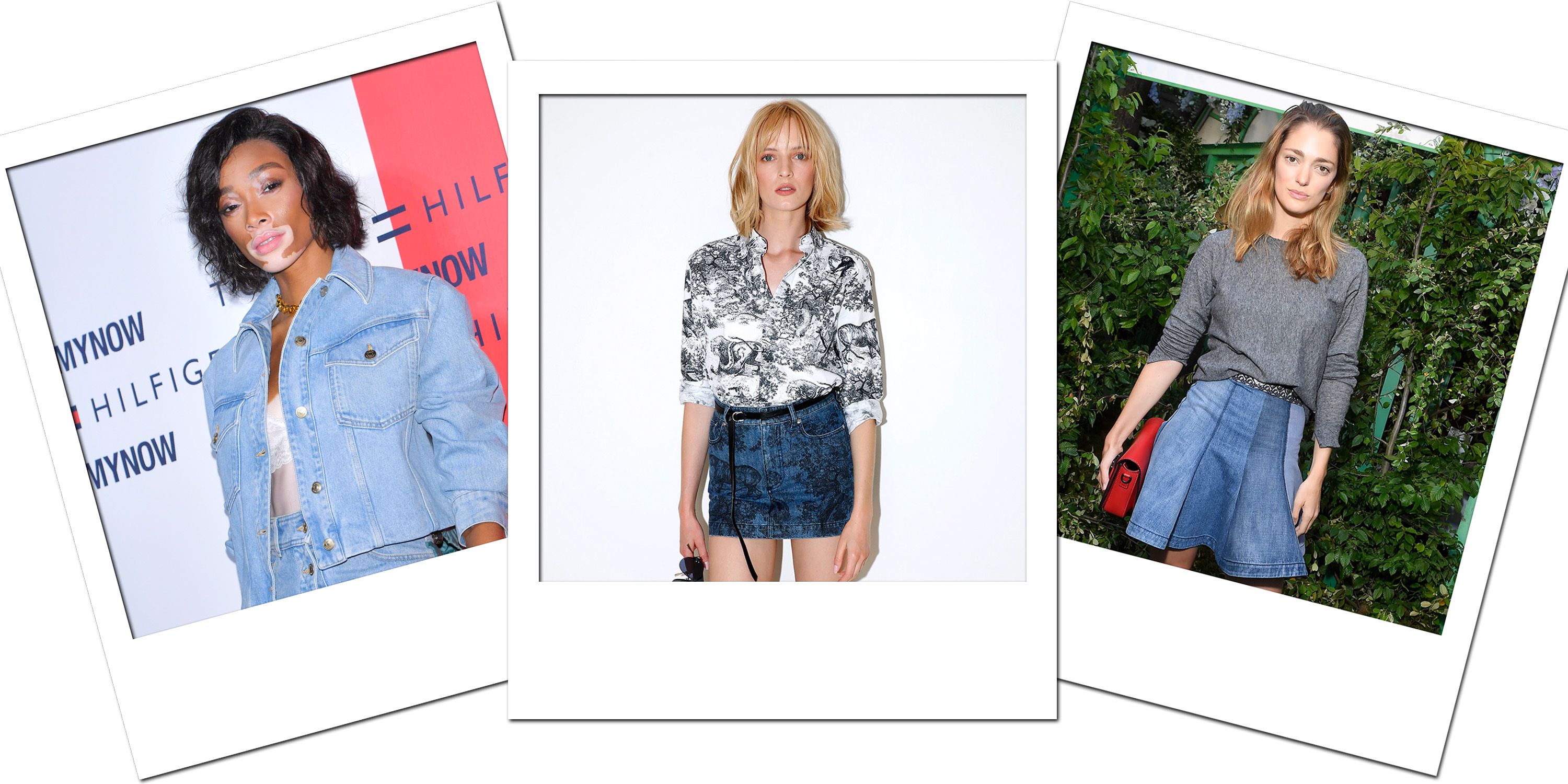 The denim mini, is in fact, a classic masquerading as a trend piece. It can be done up in light wash or dark wash denim, black, or white, printed or distressed, edgy or polished. You can wear it with a feminine blouse, a menswear inspired jacket, with double denim, with a simple tee. Come, allow us to show you—and shop the skirts while you're at it, of course.
https://www.instagram.com/p/Blh3SpBhtEQ/?utm_source=ig_embed&utm_medium=loading
This look basically swaps jeans for a mini skirt to lend more interest to your go-to basics. And a leopard print bag is always a good idea.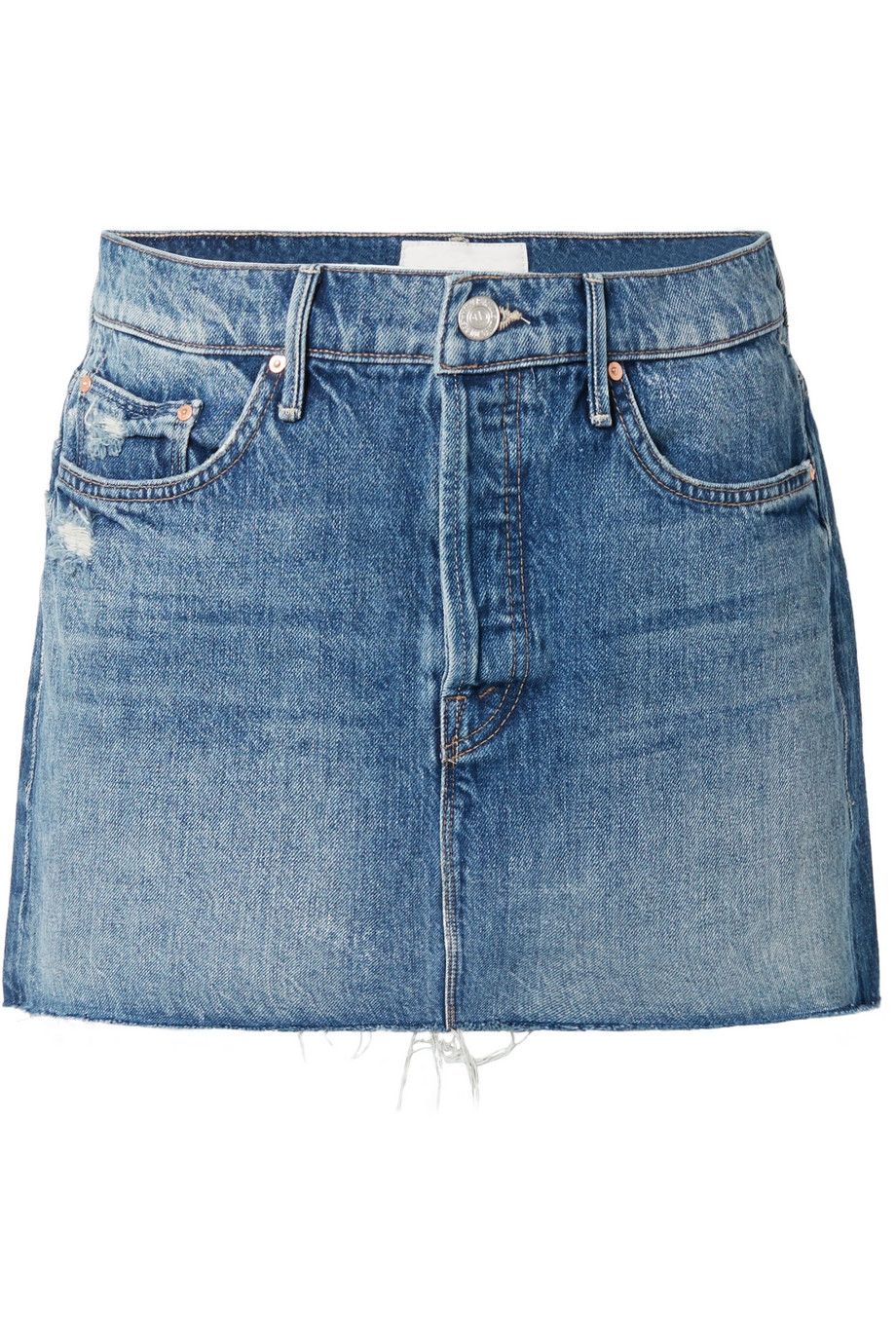 This '80s inspired A-line mini is a perfect example of a go-to denim mini,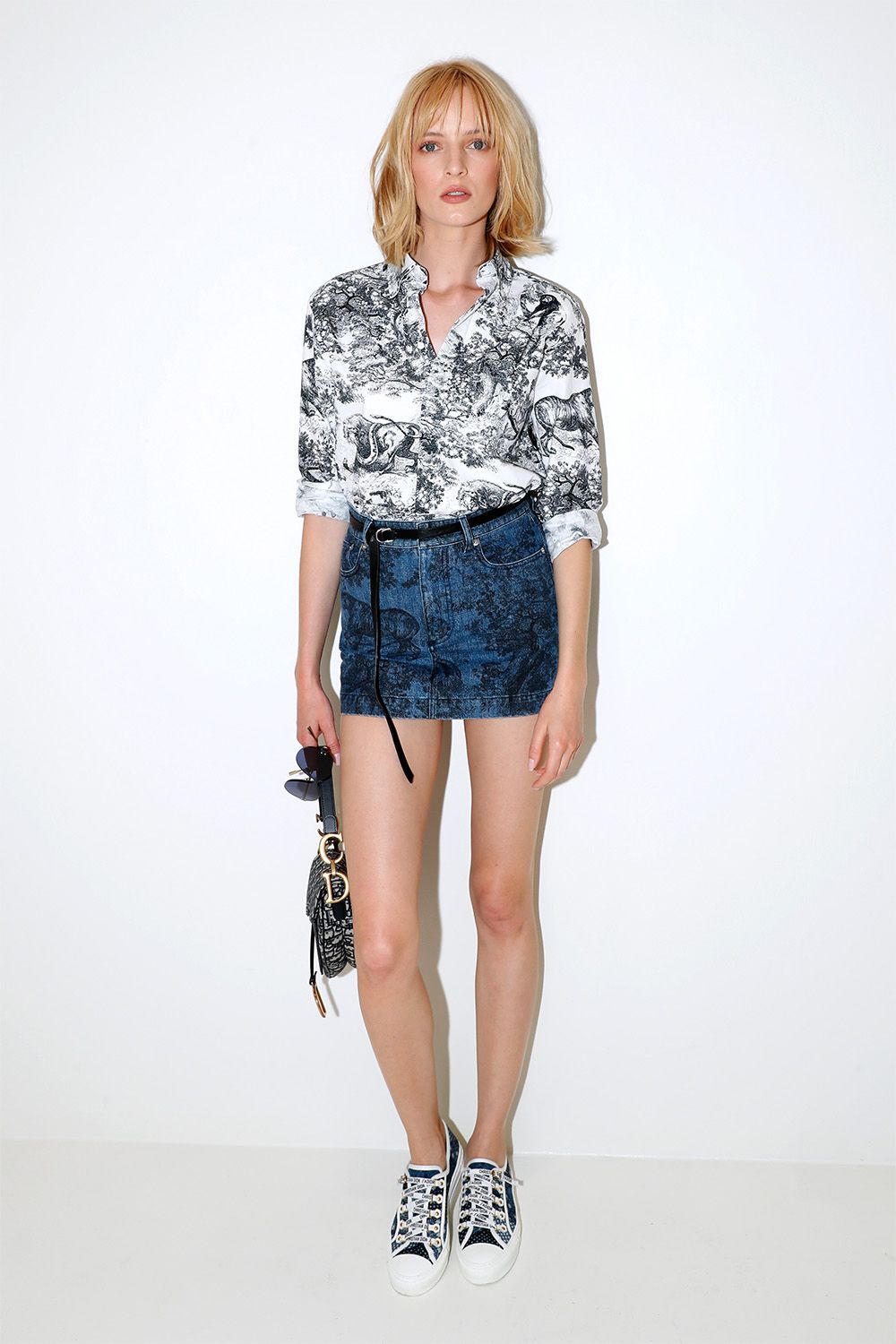 The model goes high fashion in a printed matching Dior look, proving the denim mini need not be so straight-forward.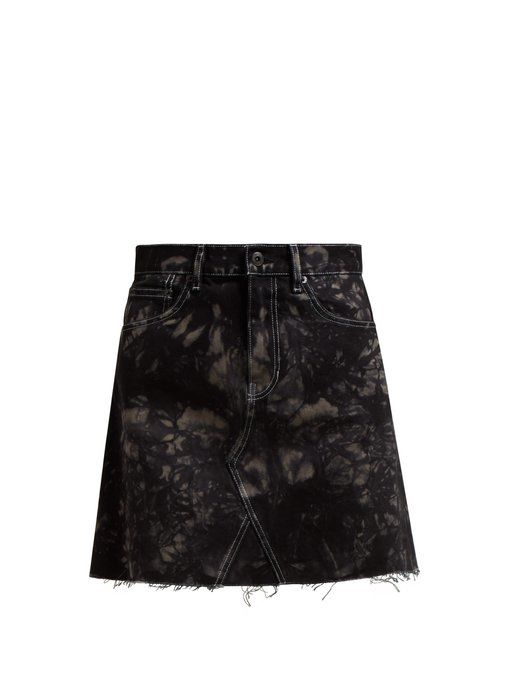 This subtly printed mini is cool without going over the top. We'd love it with an oversized white blouse.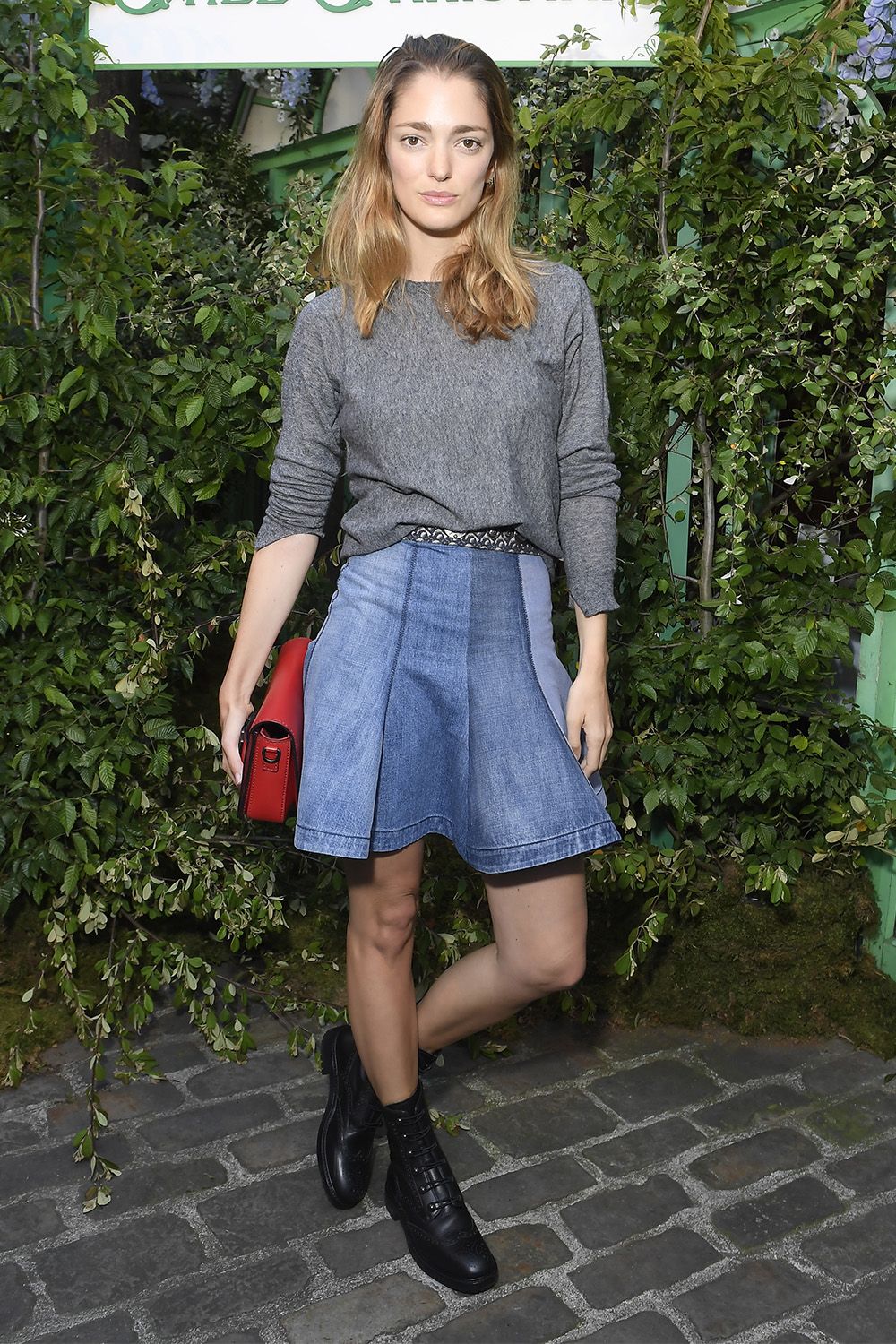 Sophia Sanchez de Betak keeps her cool in a circle skirt and simple cotton tee, paired with lace-up booties.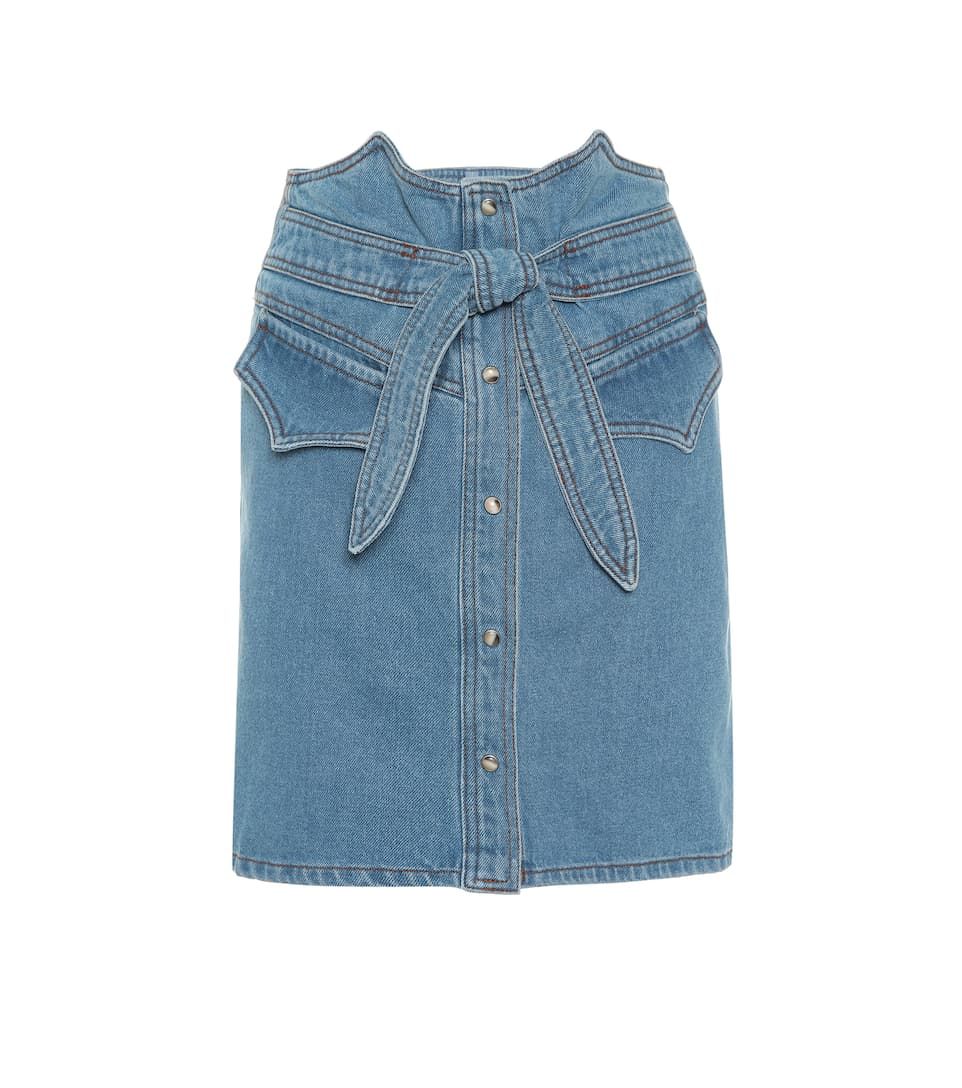 A fresh take on the denim mini is alive and well in this Western-inspired cNanushka skirt.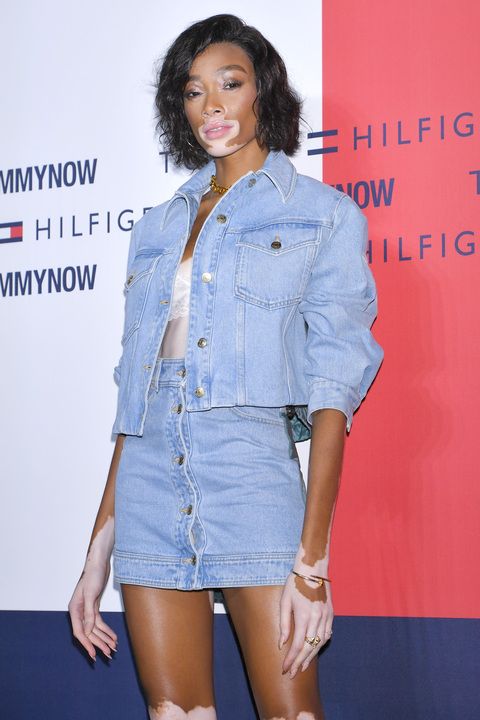 A lady can never go wrong in good double denim. It's all the polish of a suit without all the fuss.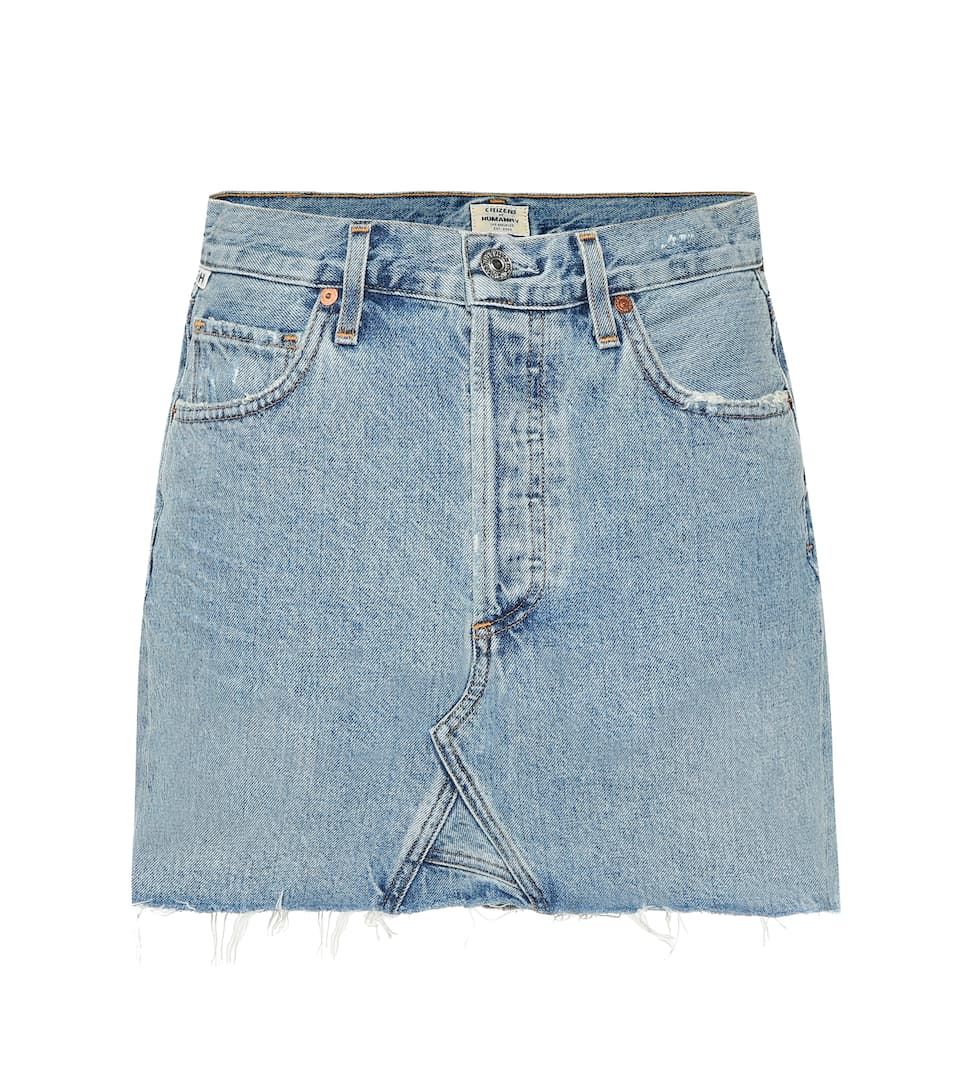 This distressed shortie would be perfect with a matching, but slightly larger denim jacket.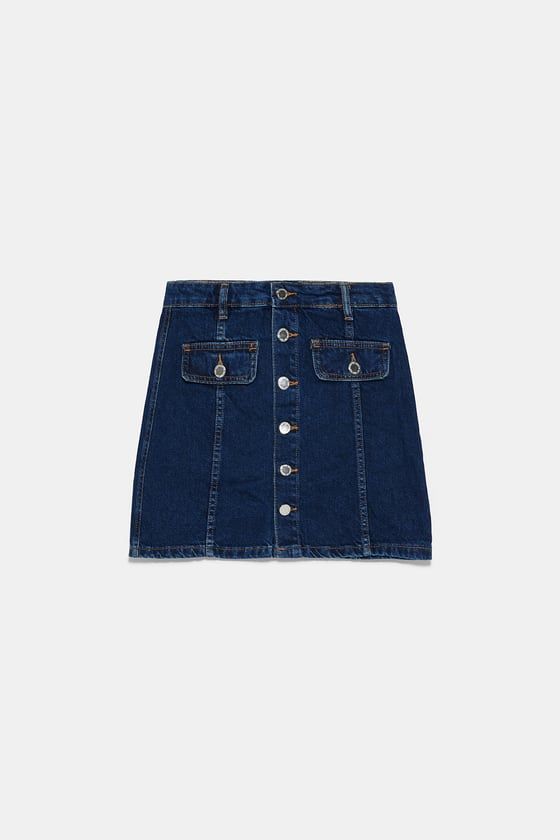 We also love Winnie's buttons, get the look with this '70s inspired baby.
https://www.instagram.com/p/Bjccmmunzew/?utm_source=ig_embed&utm_medium=loading
It's me, I love a great denim mini, paired with a vintage Versace jacket and mules.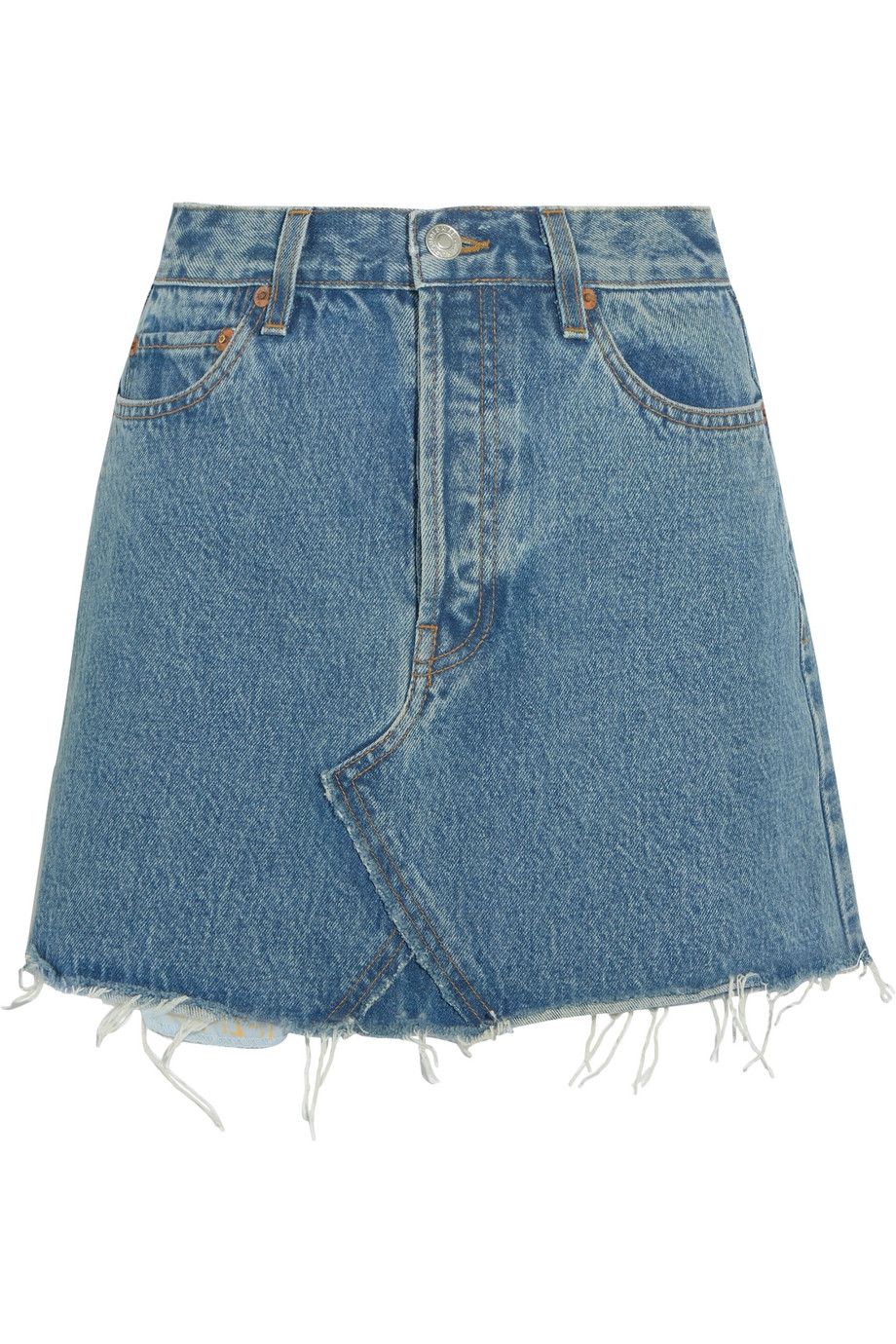 This re-worked skirt is flattering and not too short, but still heeds the call of the mini.
https://www.instagram.com/p/BhE-oQkjHOA/?utm_source=ig_embed&utm_medium=loading
That's right, the denim mini is perfection in black, especially when paired with an ultra-feminine white top.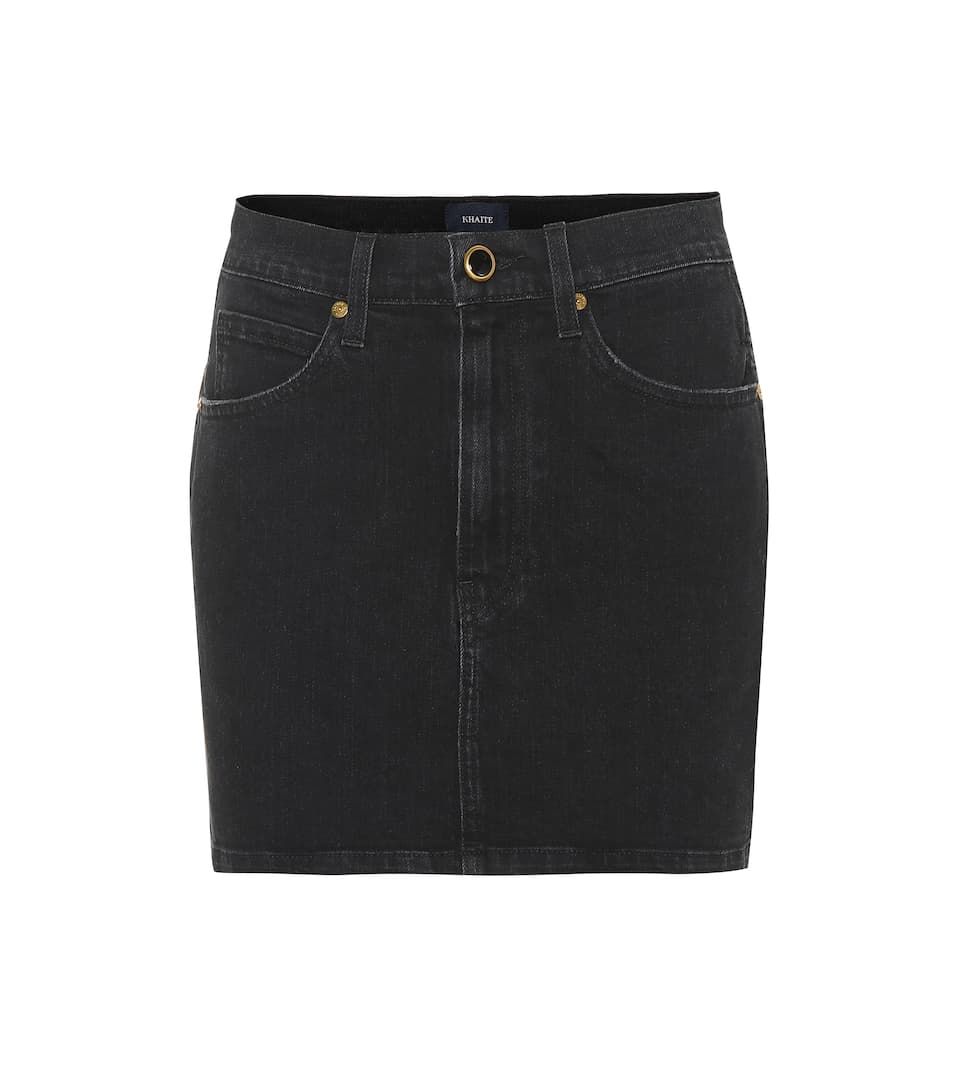 This super simple black skirt skips the frayed edges for a ladylike approach to the idea.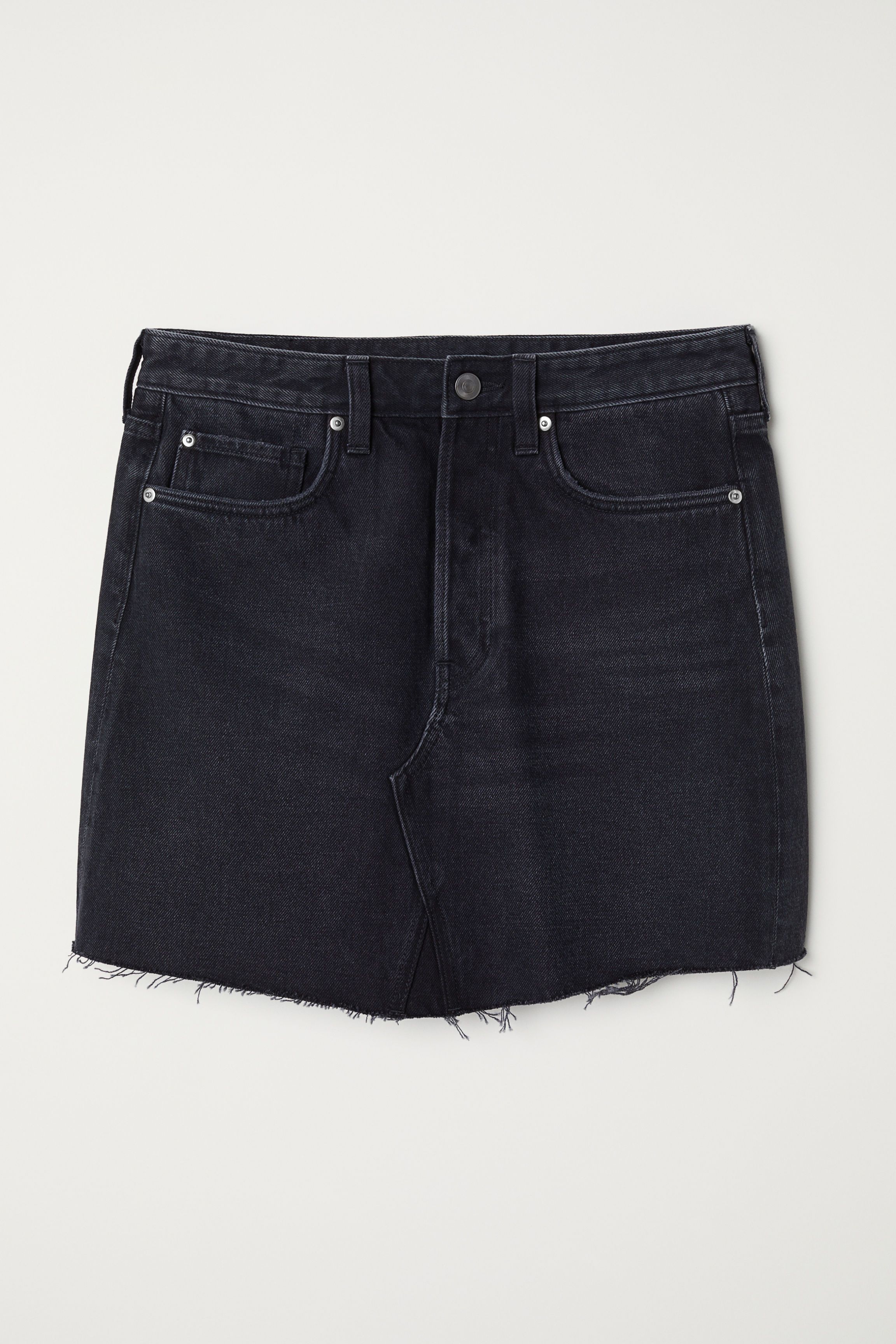 This black mini gets the job done. Wear it with tights now and with a maillot to the beach come summer.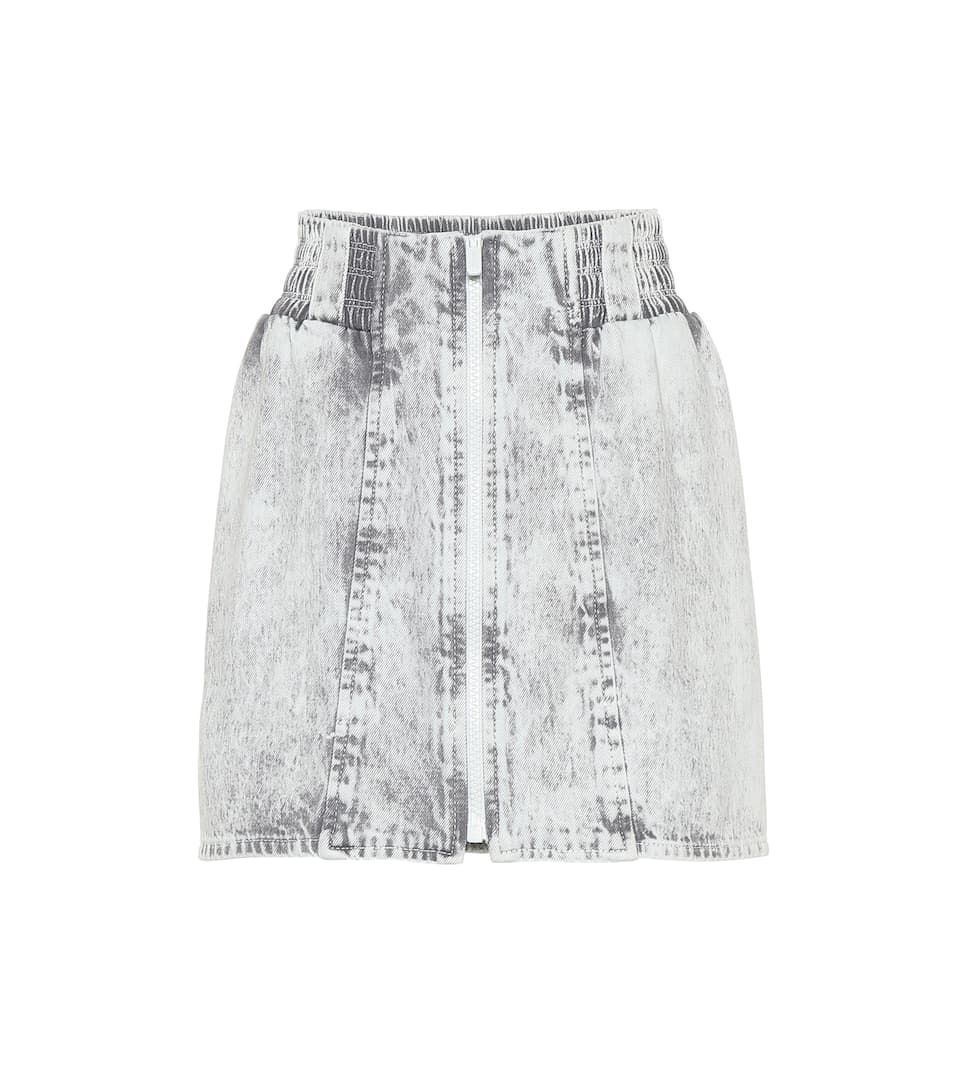 We're predicting the acid wash look is going to come in hot for spring. This Miu Miu skirt can usher us in.
Source: Read Full Article