If you love sand, waves, snorkeling, sea creatures, and all things aquatic as much as I do then you're going to be pretty stoked to hear about Tarte's palette sale that happening today, June 8, in honor of World Ocean's Day. The cruelty-free and vegan brand is taking numerous steps in an effort to help clean up our oceans and conserve sea-dwelling wildlife and you can help support them simply by shopping an amazing sale. What's not to love?
As part of their #seathechange campaign Tarte has pledged to donate $25,000 to the Sea Turtle Conservancy, the world's oldest group dedicated to saving sea turtles from extinction through science-based conservation. As someone who has snorkeled (can you tell I really love snorkeling?) with sea turtles in Hawaii and has seen just-hatched baby turtles scurry into the sea I have an extra soft spot for the little shelled guys and will support any brand who is helping to conserve them. The #seathechange campaign also aims to help end plastic pollution in oceans and seeing as "it is now believed that there are 5.25 trillion pieces of plastic debris in the ocean," according to Ocean Crusaders, it's a crucially important cause to get behind.
As a means of reducing plastic waste, Tarte teamed up with Sephora globally to give away free #seathechange tote bags with Tarte purchases (a $25 minimum must be reached) in Sephora stores and online. To make reaching that already very low minimum a breeze, Tarte has discounted all three of their Rainforest of the Sea palettes from their usual $36 price tag to $25. Yes, you read that right: buy one seriously discounted item and you'll get an eco-chic tote bag for free. No caveats are involved whatsoever.
As explained in an Instagram post by Tarte, "We get so many great ingredients & nutrients for our products from the Sea-specifically our #marinepowered Rainforest of the sea collection." Indeed, if you look at the palettes one of their ingredients is called Rainforest of the Sea complex, which is described as "a proprietary blend of algae and marine flower extracts that helps reduce the appearance of fine lines and wrinkles while smoothing and softening skin." Without our oceans such product ingredients wouldn't be possible so it's amazing that Tarte is doing their part to help keep them as healthy, clean, and natural as possible.
Shop the three palettes below with our little flippered friends in mind and don't forget your new tote bag for all those future Trader Joe's trips.
Dark and Stormy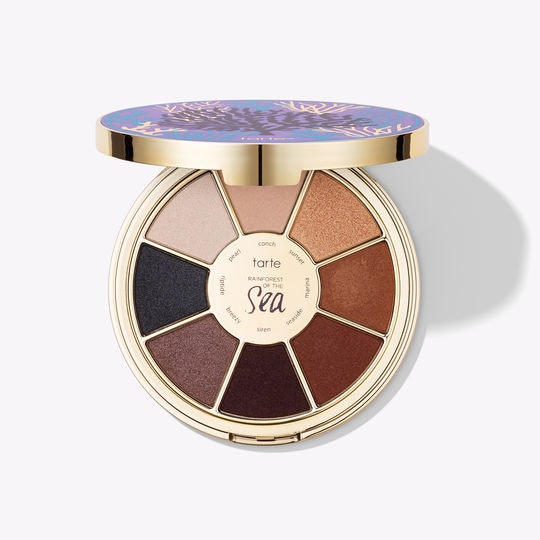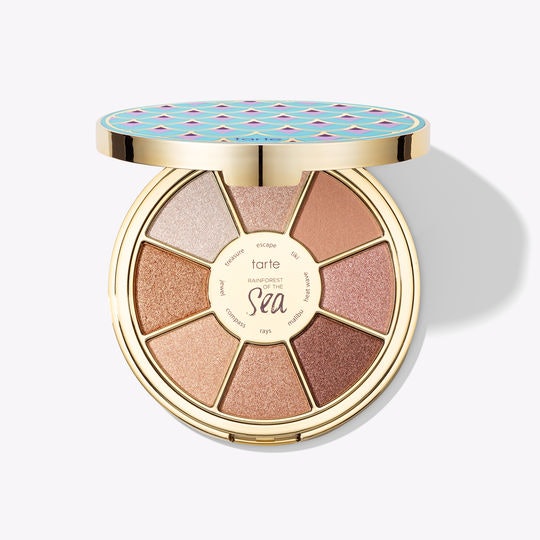 25
And finally, a palette filled with eight velvety hues meant for everyday use, whether near a beach, mountains, or beyond. Powered by Tarte's aforementioned Rainforest of the Sea complex, the shades are each antioxidant-rich and hydrating. They include sand (ivory), mermaid (gold), seashell (pink), wave (slate), abyss (dark brown), reef (copper), starfish (bronze), and cove (tan).
Source: Read Full Article