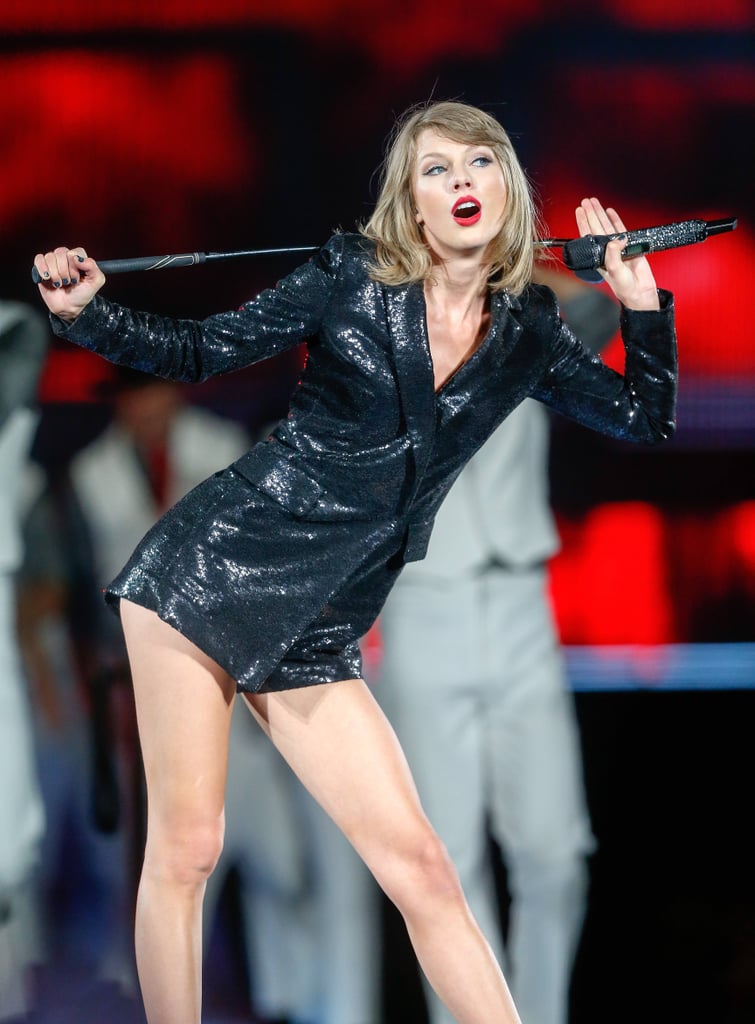 Taylor Swift Dropped Some Major Hints About Her Reputation Tour Costumes, and OK We're Hyped

Just in case you didn't know: Taylor Swift is going on tour for her album Reputation. Little by little, the singer has teased information about her concert on Instagram. In her final update, Taylor gave hints as to what she'll wear while she performs, which, honestly, is what we were all waiting for. In the snap, Taylor said there will be "eight costume changes" and then showed her fans close-ups of the garments as to not spoil the entire look. "I don't want to ruin too many surprises. I'm just going to ruin a few!" she said.
Though we couldn't tell whether that splash of glitter was a dress or if that "reptile" beaded item was a skirt, top, or something completely wild, knowing Taylor's style, you can guess the ensembles will be feminine, flirty, and fun. In the past, she's worn corset crop tops, shorts, and thigh-high boots on stage, so we can only expect something similar this time around. Of course, we must not forget to look out for all the snake motifs in her ensembles. Read on to see her costume sneak peeks before her tour officially kicks off on May 8 in Glendale, AZ, and make sure to get your merch, too!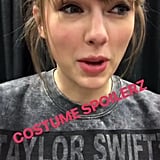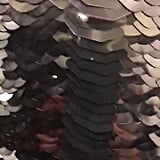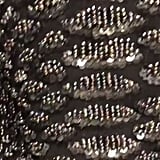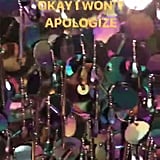 Source: Read Full Article