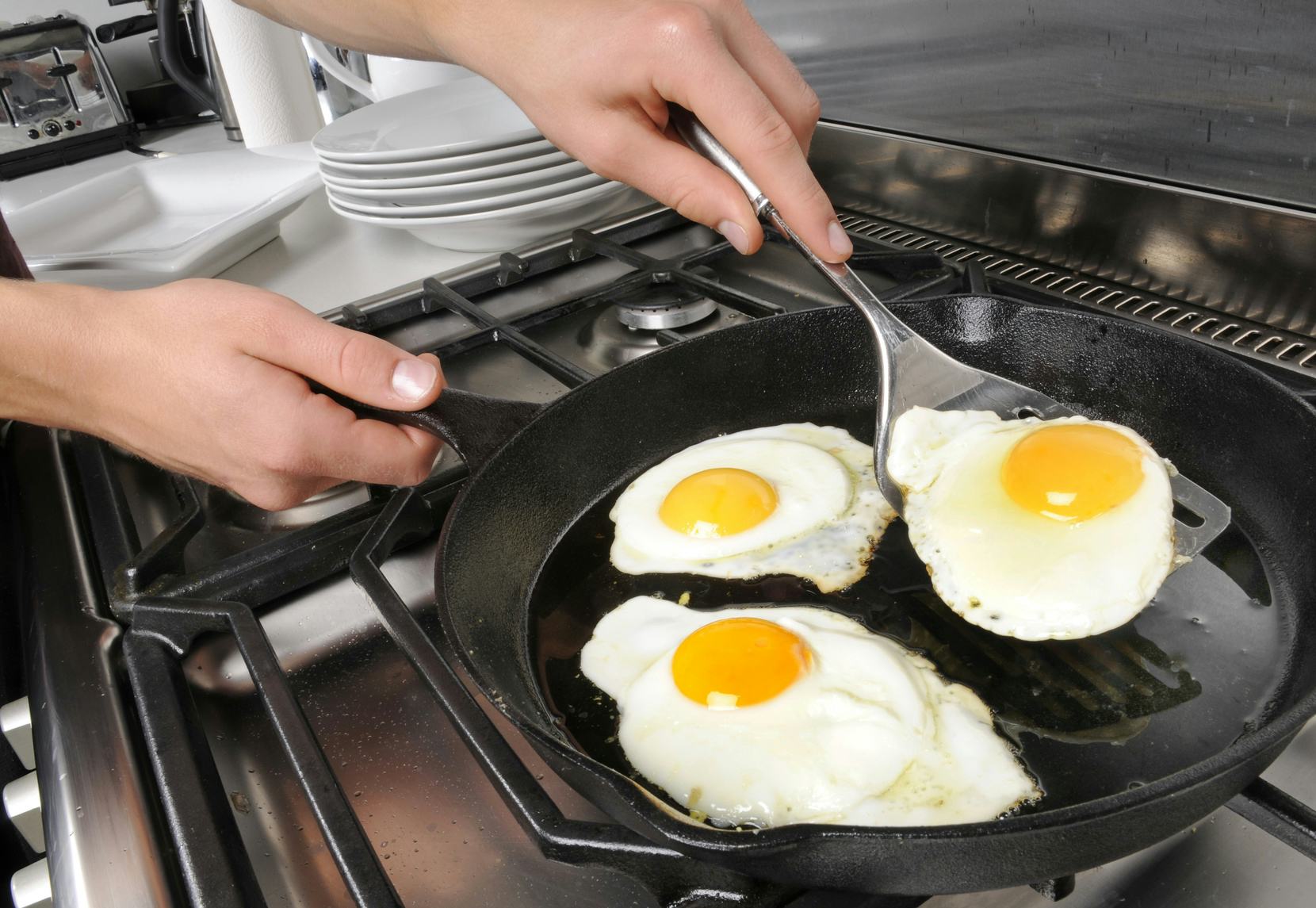 Investing in cast iron cookware is a great move for anyone who spends a lot of time in the kitchen — it can be a super versatile and durable cooking tool. It's hardiness lends itself well to use with a variety of utensils, too. From metal to silicone, the best spatulas for cast iron can help you get the most out of your pots, pans, and skillets.
While there's an ongoing debate out there on the appropriate materials to use when cooking with cast iron, the one thing all cast iron fans can agree on is the shape of a good spatula. Most insist that the best spatulas have at least one flat edge to scrape up food and seasoning easily without damaging your cookware. Another must-have is a strong, yet semi-flexible handle that won't snap as you flip and fry, particularly if you go with a wooden option. So, whether you go with metal, wood, or silicone, be sure to look out for that design as you search.
No matter which way you go, investing in high-quality kitchen utensils that work with your cookware and your lifestyle is key. Here's a round-up of some of the best spatulas for cast iron help you narrow down your choices.
We only recommend products we love and that we think you will, too. We may receive a portion of sales from products purchased from this article, which was written by our Commerce team.
1. The Best Stainless Steel Spatula
This stainless steel spatula is a must-have essential for anyone working with a cast iron skillet. The handle is made from walnut, which is sturdy enough not to crack over time, no matter how often you use it. The stainless steel is 5 inches long, making this spatula the perfect size for everything from flipping pancakes to sautéing vegetables. One reviewer described, "You can toss two fried eggs with this one. Thin, strong, well made. It makes frying/sauteing feel right." It also features three straight edges and no sharp points so you can easily scrape up all the good bits at the bottom of the pan without worrying about scratching up your cookware.
What fans say: "The best. […] I have probably had this over a year now. I only cook with cast iron and this spatula right here was worth every penny. I use it about every single day, and what can I say, its just awesome. The handle has taken on a nice color with use and time which I like quite a lot. It's such a good flipper for burgers, great for keeping the eggs from sticking. I can't think of a single reason not to own one of these."
2. The Best Wooden Spatula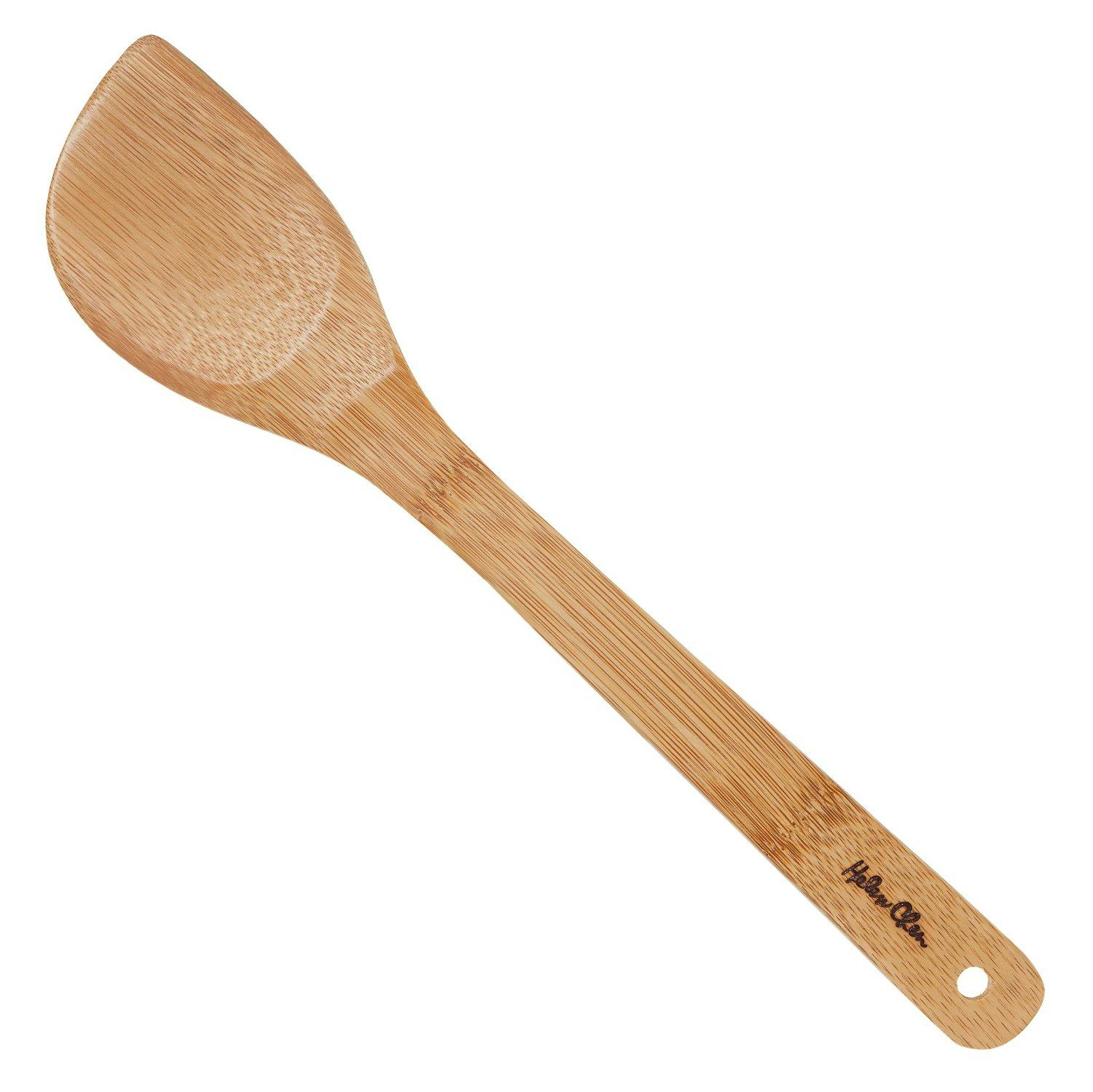 If you prefer to cook with a gentler material, this natural bamboo spatula is the perfect addition to your utensil drawer. This bamboo spatula offers both strength and flexibility without any sharp edges that could scratch your cast iron's seasoning. It also features a slightly concave working end to help corral ingredients, and the soft point allows you to easily gather food and seasoning around the edges of the skillet without scratching the surface of delicate cookware, including nonstick pots and pans.
What fans say: "Works Great […] I was impressed with this little spoon/spatula thing! I will be buying more bamboo utensils to use with my cast iron pan especially!"
3. The Best Silicone Spatula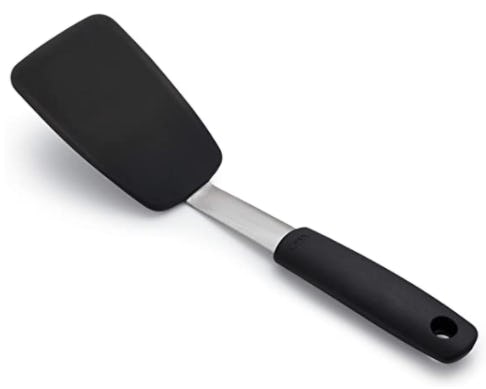 Not only is this silicone spatula extremely gentle on cast iron, but you can also use it with just about any cookware without worrying about scratches. The flexible corners easily slip around the edges of the skillet, and it can take on high heat without any wear or tear. Plus, the sturdy silicone and stainless steel handle ensures you can flip and fry without ever losing your grip.
What fans say: "Great for high heat and cast iron use […] It's great to finally have a spatula that doesn't melt in a pan. I spread oil in a cast iron pan fully heated with it and it's the perfect size to flip the eggs. My old nylon spatulas would either melt or flake plastic bits into the food."
This article was originally published on
Source: Read Full Article