When brands introduce new styles into their offerings that totally defy the signature aesthetic they're known for it's a big deal. It signals a shift in the way they're approaching their product and typically serves as the catalyst for more unique styles to come. The new Converse Run Star Y2K just might be that catalyst for everyone's favorite American footwear brand that up until now was defined by flat soles, canvas uppers, and rubbery rounded toes. To say this collection is a radically new look for Converse would be an understatement but it's evolving the brand in all the right, nostalgia-inducing ways.
The name Converse already has a throwback connotation. Founded in 1908, the brand is 110 years old and has therefore been churning out new takes on its classic rubber-rimmed style for longer than any of us have even been alive. (Likely for three-plus times longer!) Its styles have appeared on the feet of everyone from The Edge (U2) to the Ramones to Dwane Wade to Rihanna to Sarah Jessica Parker (and that's just the tip of the iceberg), proving that they're beloved on and off the court and across generations. If you've never had a pair of Chuck Taylors in your closet then can you call yourself a true American? Converse has iconized its aesthetic simply by sticking to it for over a century and making sure that any new style of shoe still resembled their signature look. Which is why the new Run Star, which just dropped today, is such a huge surprise.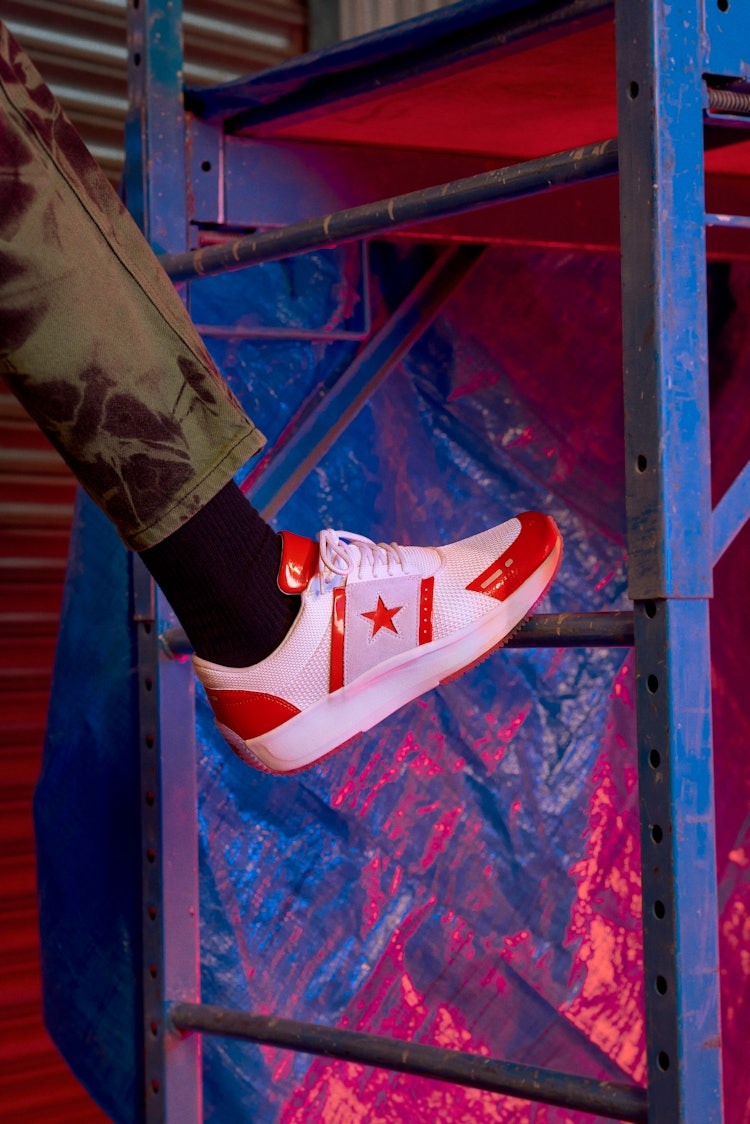 As described in a press release, "The Run Star represents an evolution of Converse in sport and on the street as well as the influence of 90's style today." It continues, "A flashy remix to a classic runner, the Converse Run Star juxtaposes heritage running with exaggerated modern tooling. Taking cues from classic Converse styles, but designed through distorted and irreverent filters, the Run Star can be identified instantly by its unapologetically bold EVA midsole, finished with a rubber heel wrap and distinct star placement."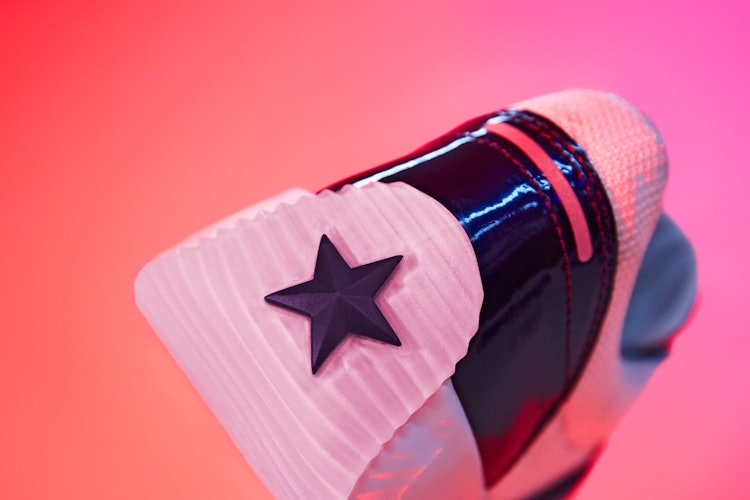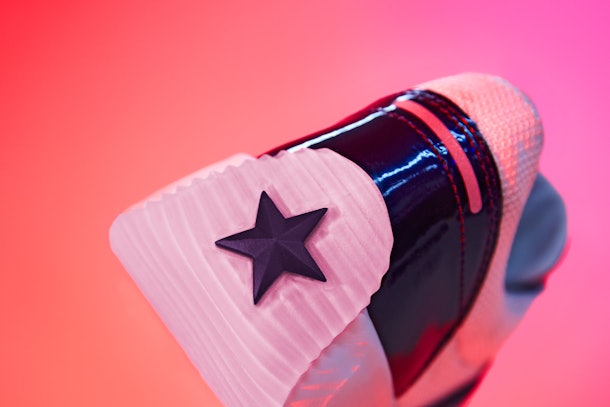 The first thing you'll notice about the new offering will undoubtedly be its sportier and more running-appropriate look. (No rounded toes or flat soles, here.) As described on Converse's website, the '00s-inspired Runner features a mesh upper with leather and suede overlays, a cushioned phylon outsole with rubber pods, and a fuse toe cap with reflective details. It looks airy, comfy, and like something you could totally crush a morning run in.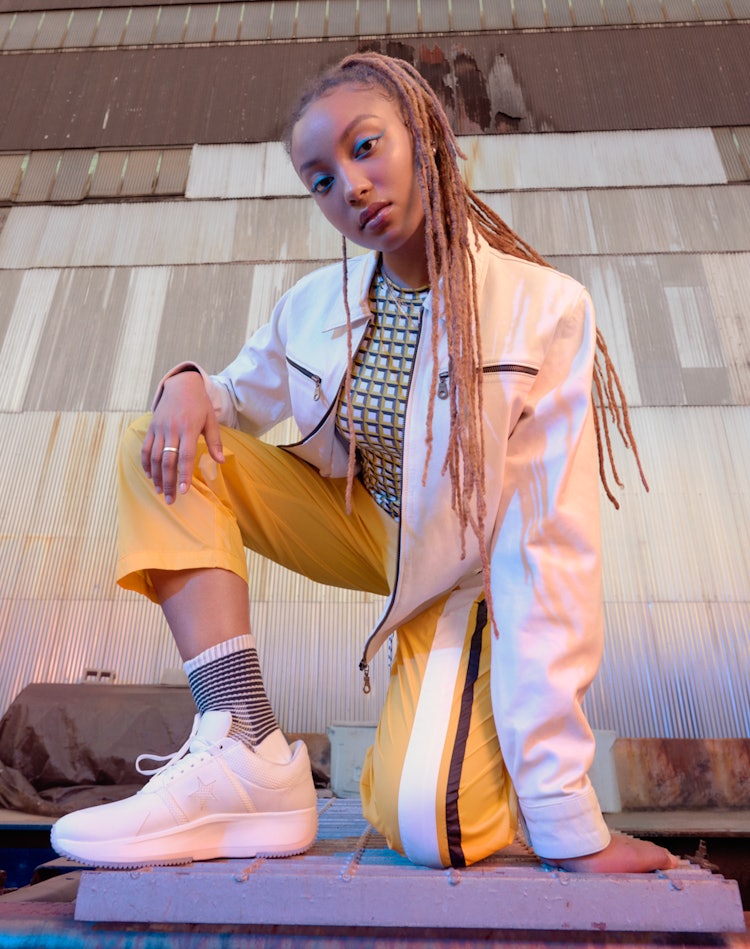 But along with all of those functional elements, it also looks plain cool. Available in four color ways (black and red, white and red, black and white, and white), it boasts Converse's signature star logo on either side in cut-out form. Molded jewel stars stud the shoes' heels, and shiny patent details make them shine. They're the perfect combination of form and function and it wouldn't be surprising if every street style star steps out in the new shoes within the coming weeks.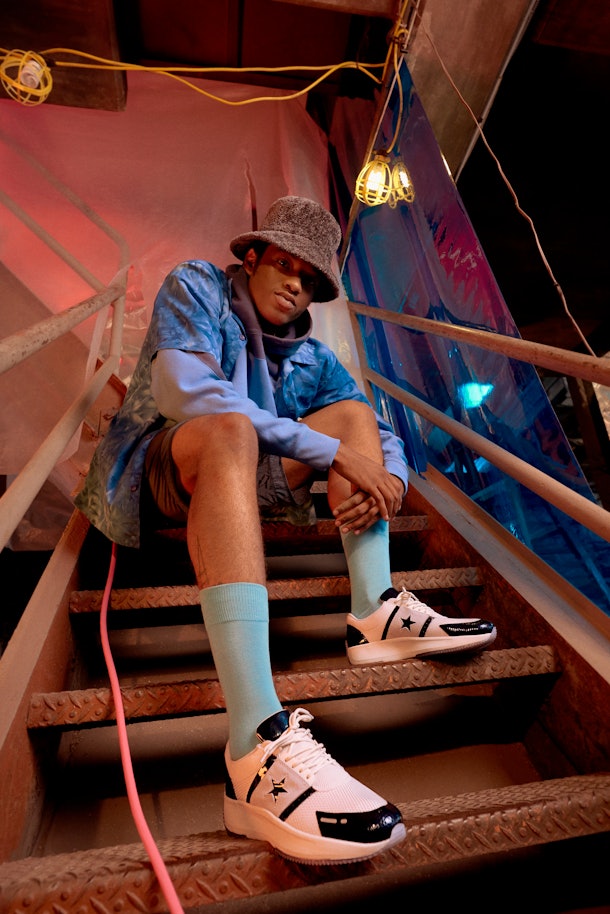 Snag a pair of your own for $90 now at converse.com and help usher in a new era of Converse.
Source: Read Full Article