Get ready for some fun fashion this coming Sunday — courtesy of the the 2018 Teen Choice Awards red carpet action. The show is slated to air live on FOX on Sunday, Aug. 12 at 8 p.m. ET from The Forum in Los Angeles. If you are more interested in the fashions than the actual awards that are handed out, you can and should tune in to watch the 2018 Teen Choice Awards red carpet and the show itself to absorb all the slay-tastic looks!
The two-hour show will feature Nick Cannon and Lele Pons as hosts, Meghan Trainor as a performer, and many other attendees, such as the cast of Riverdale and the always fabulous Chris Pratt. Anna Kendrick, Lucy Hale, and Chloe Grace Moretz are also set to appear at the event.
The TCAs are similar to the MTV VMAs when it comes to the clothes. There are no couture ball gowns here — super fancy frocks are usually reserved for ceremonies like the Grammys and Oscars. The TCAs are more dressed down, a bit more low key, and totally glamsual, which means you can expect lots of sassy style.
Remember Zendaya's pajamas-inspired, sparkly and striped pantsuit from last year? That was a highlight of the 2017 Teen Choice Awards red carpet — because of course it was!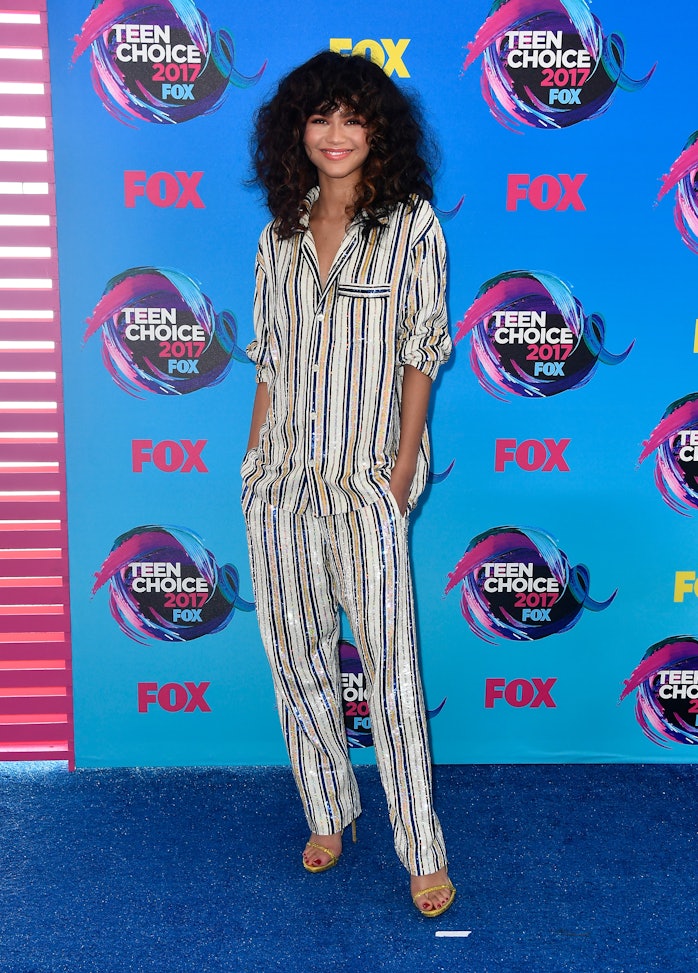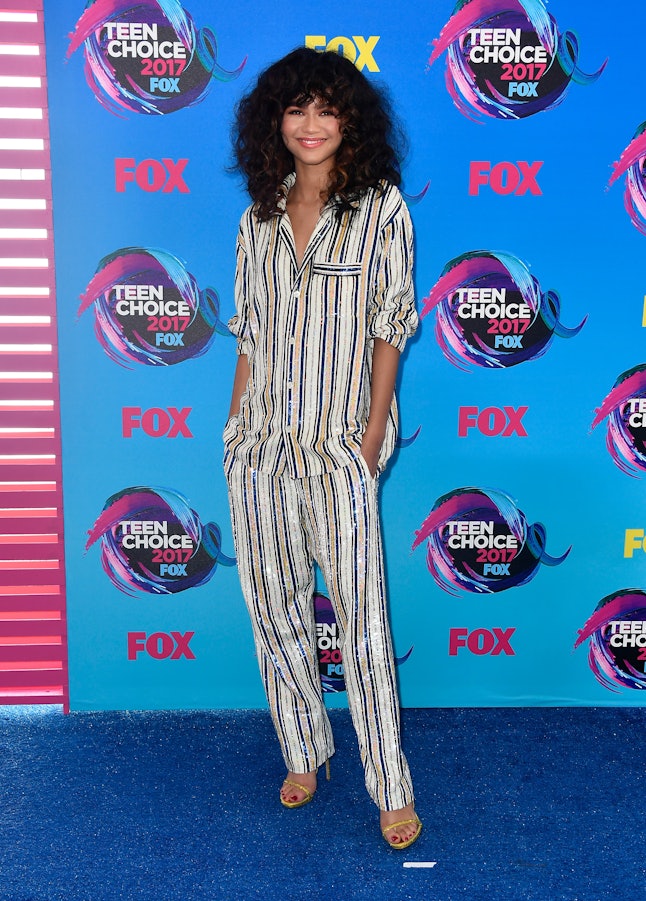 In addition to the live TV broadcast, the show will air on FOX NOW, which is the network's streaming service. As Seventeen reports, you require a cable subscription to access FOX NOW and then you can tune in via your TV itself, computer, or phone. So you have a variety of viewing options.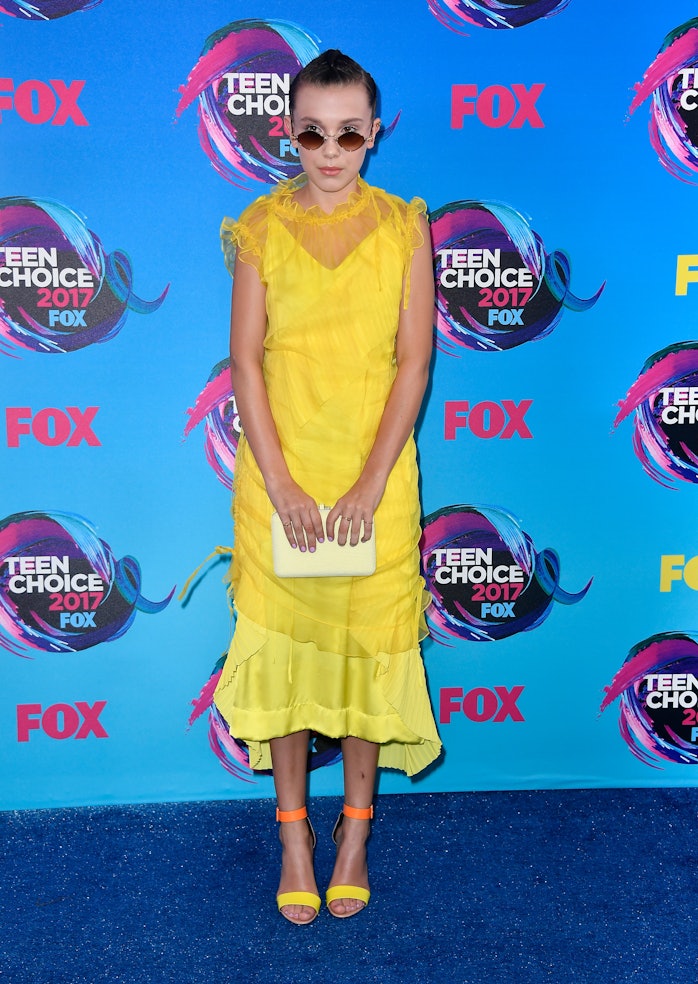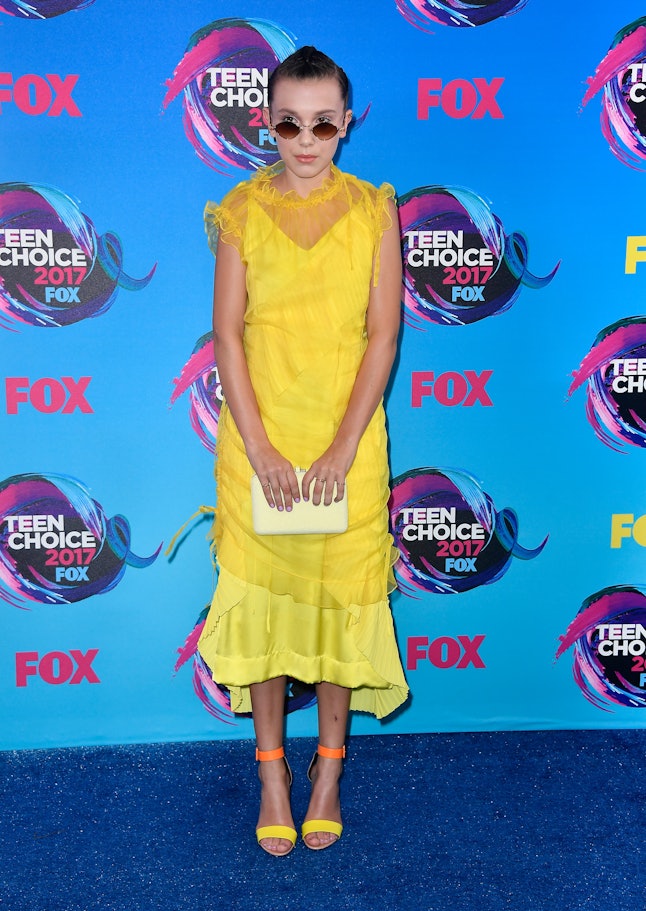 It doesn't appear that there will be any televised pre-show red carpet fashion action on FOX. I checked the programming calendar on my cable provider and an episode of The Simpsons is scheduled to air at 7:30 before the TCAs. E!'s Sunday night slate is filled with eps of Keeping Up With The Kardashians.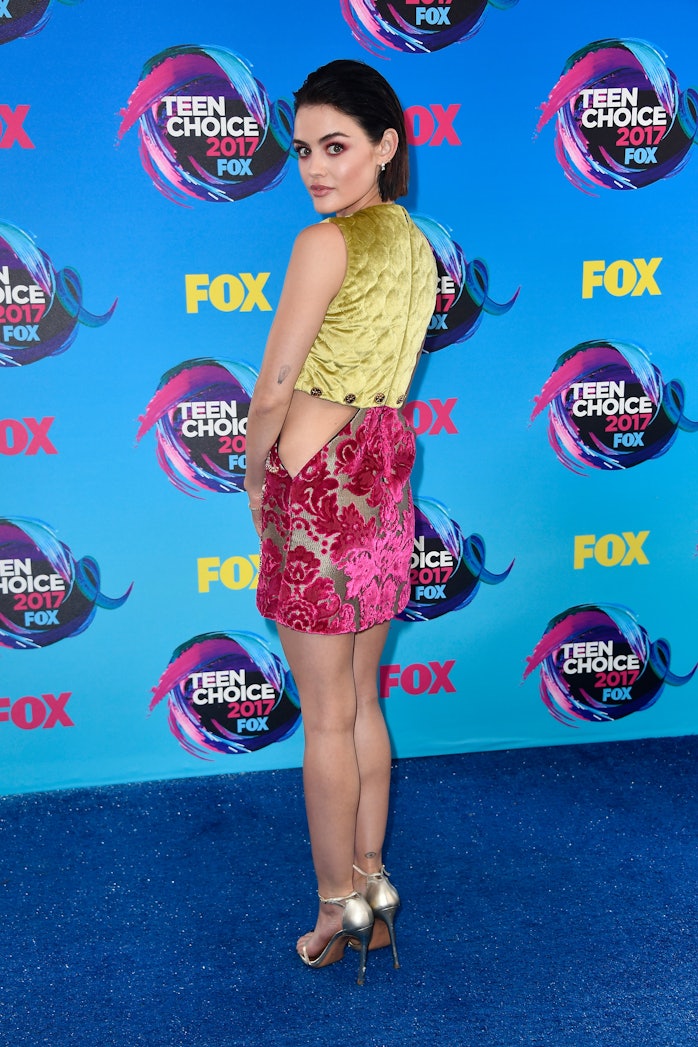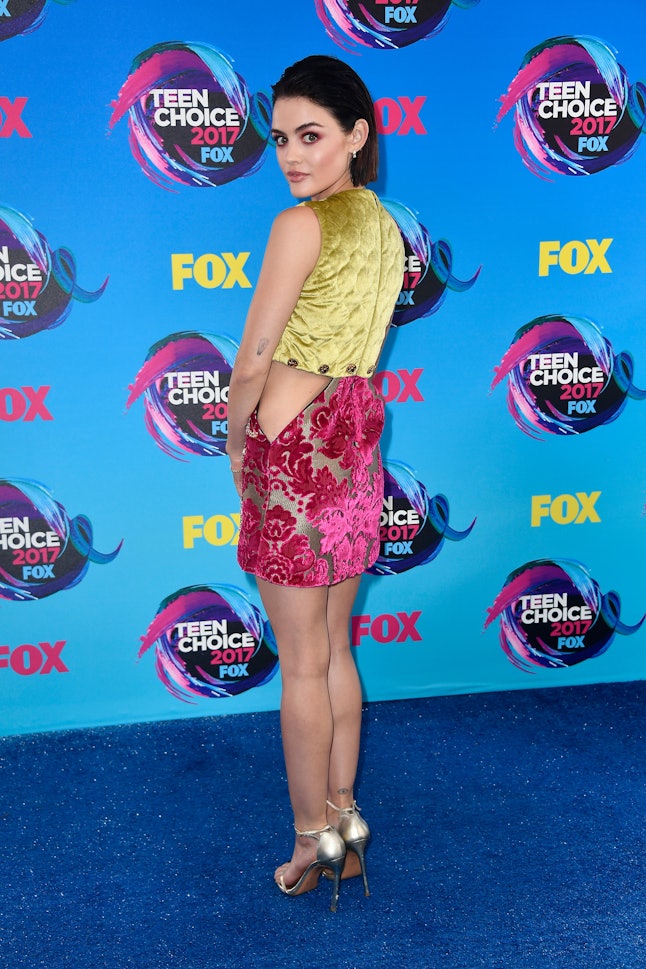 Don't fret, though. You still have plenty of Teen Choice choices!
Last year, FOX live-streamed red carpet coverage online. As of now, it's TBD if they will do the same this year. Bustle reached out to the Teen Choice Awards reps for further info.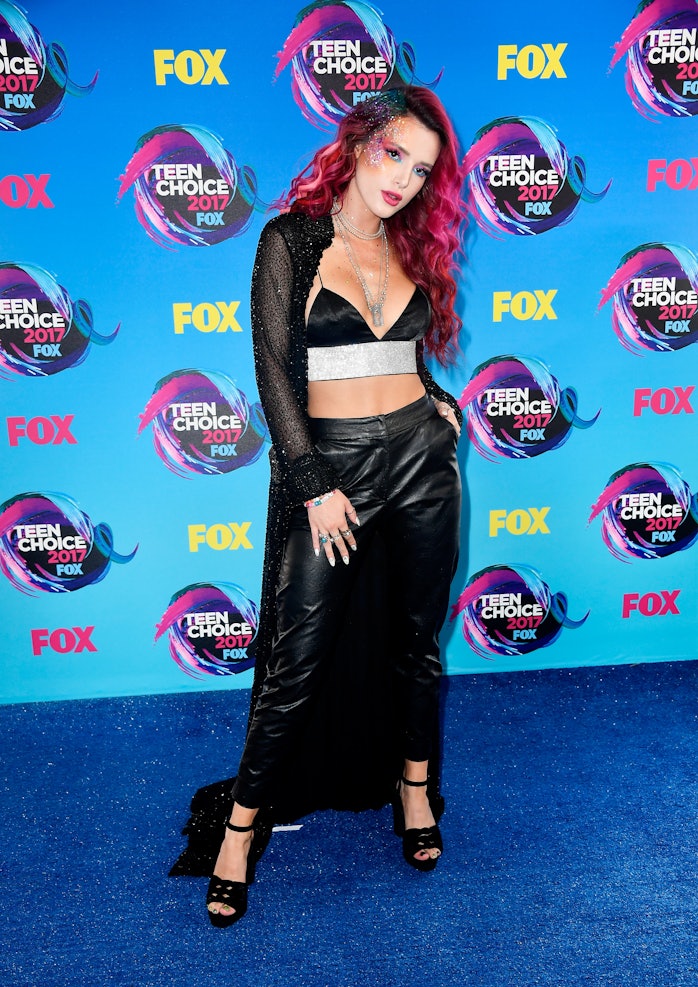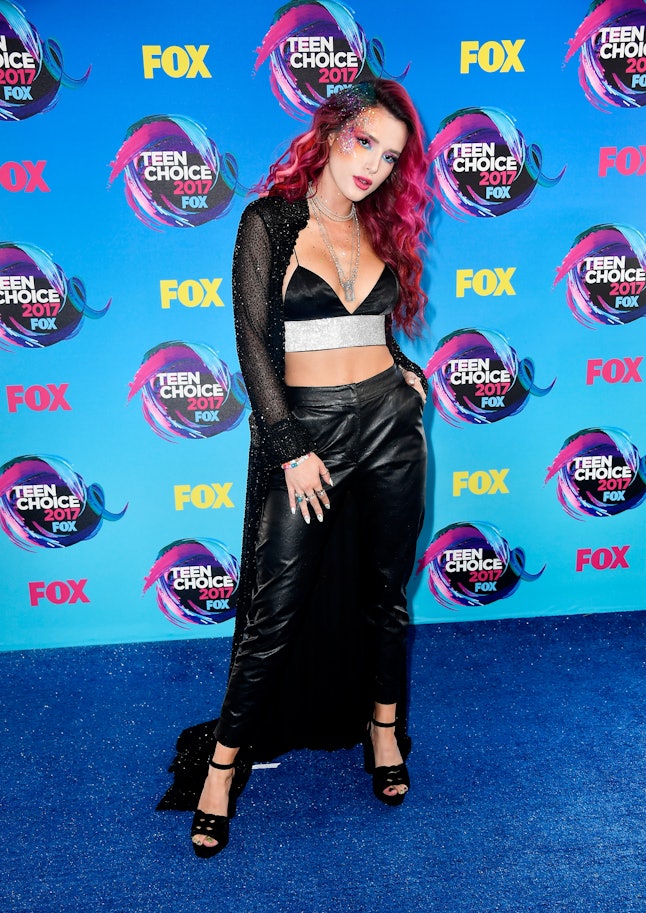 However, if you can't park yourself on your couch and in front of the TV for the broadcast, you have other options to enjoy the playful and pretty fashions.
Our favorite way to consume awards show red carpet looks is via socials. You can always troll the official Twitter and Instagram feeds of the Teen Choice Awards and those of your favorite celebs who will be in attendance.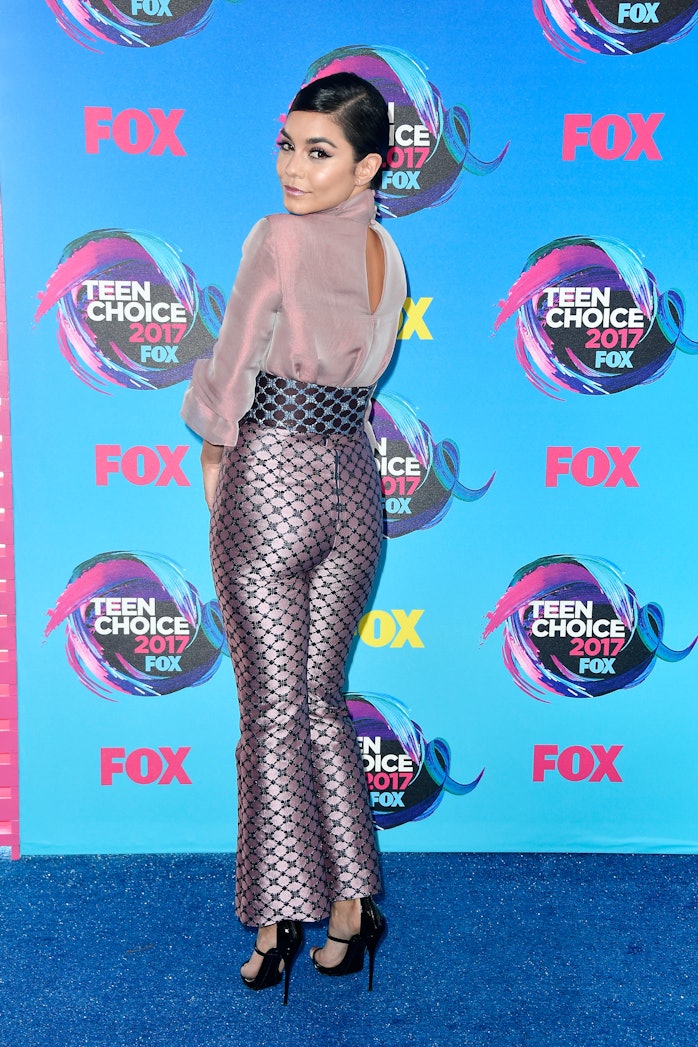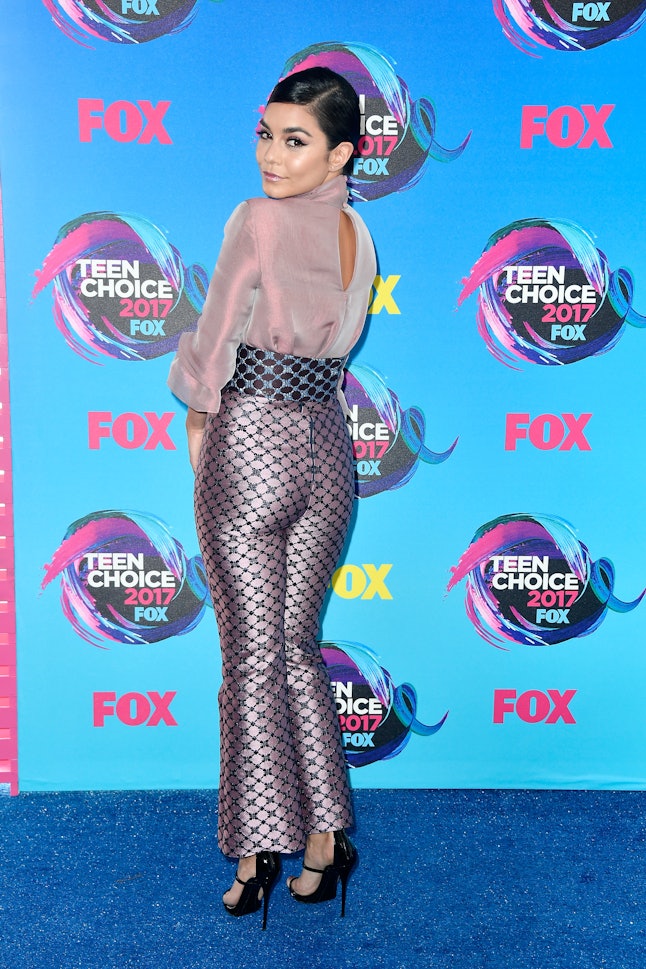 You often get a look at things you cannot see anywhere else or on a carefully choreographed red carpet swarming with talent reps and publicists.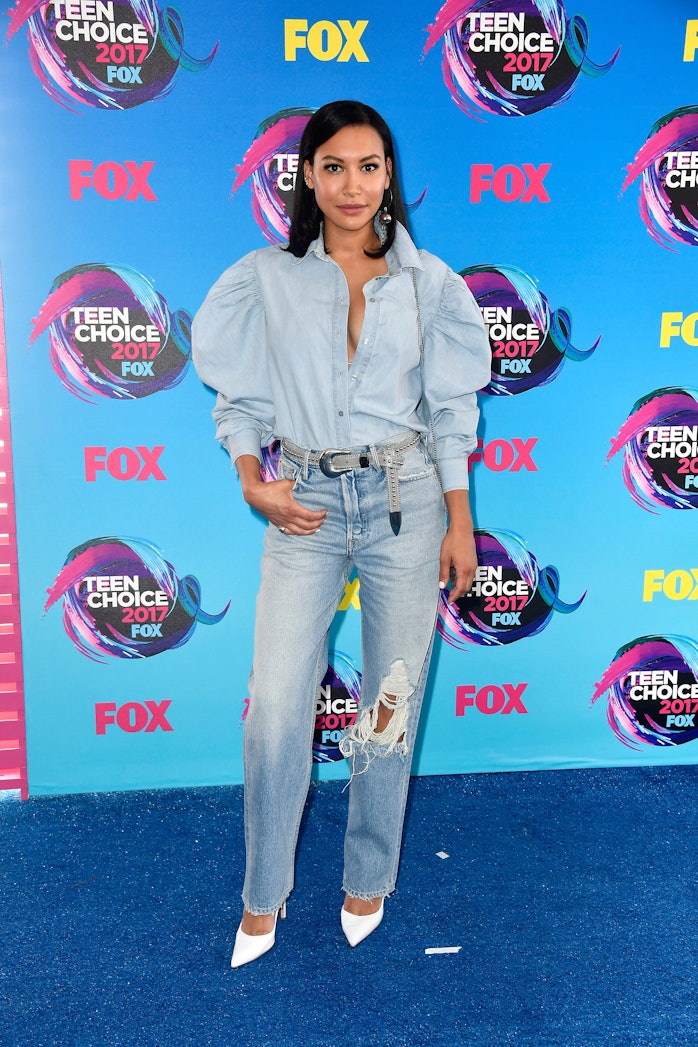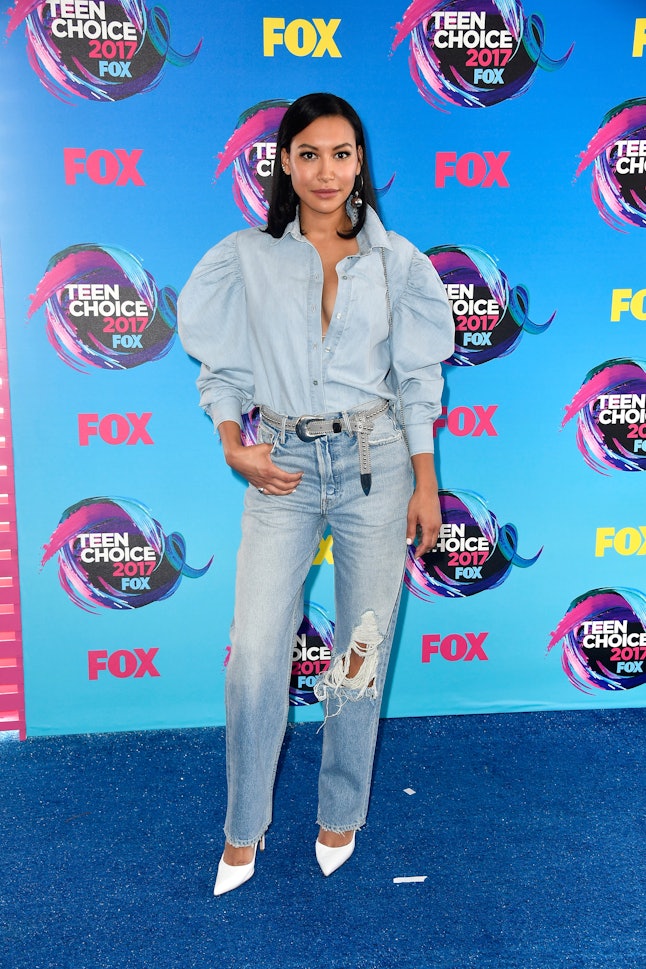 Many stars share shots of themselves getting ready before the show, on their way to the event, or backstage and behind the scenes. That's always a good way to scope out the clothes and makeup products your fave celebs use.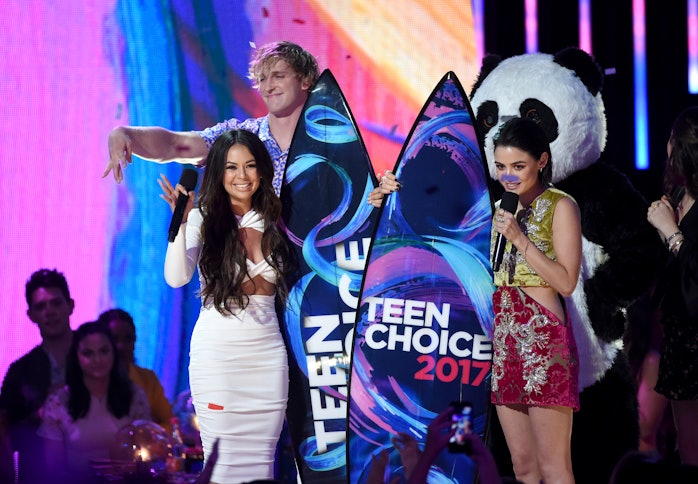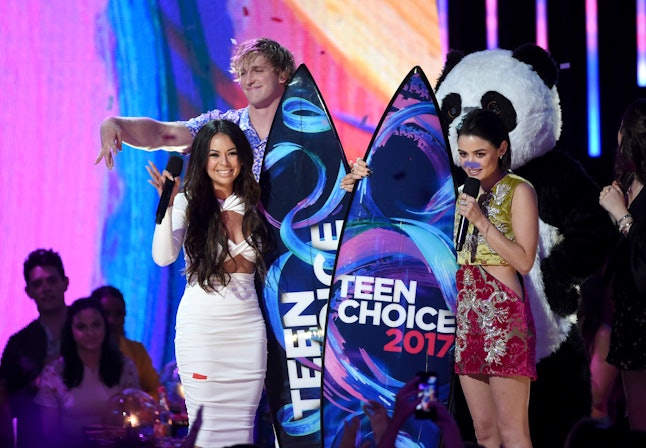 Oftentimes, a celeb will reveal what lippie color and brand they are wearing, demonstrate their pre-show skincare rituals, or show off their different outfit choices.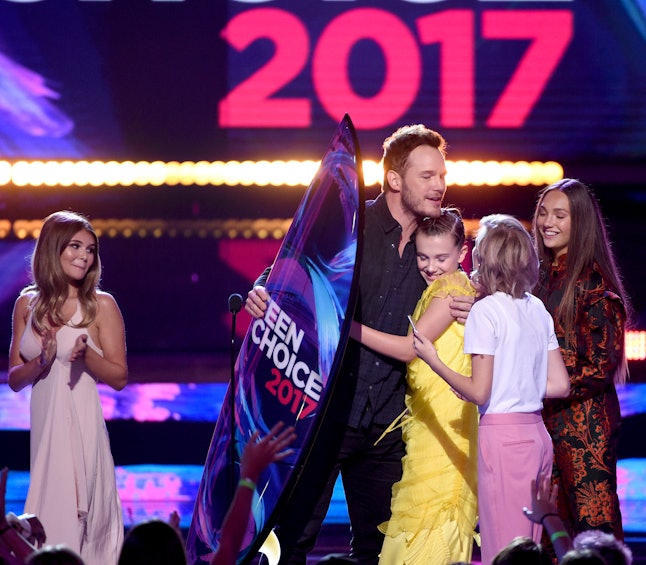 In case you need a refresher, the annual Teen Choice Awards honor the year's best films and TV shows, the most loved music, and pretty much the most memorable moments in fashion and comedy, too. Recipients of the awards are presented with the iconic surfboard "trophy." Because who doesn't want one of those in their living room?!
Good luck to all the nominees!
Source: Read Full Article