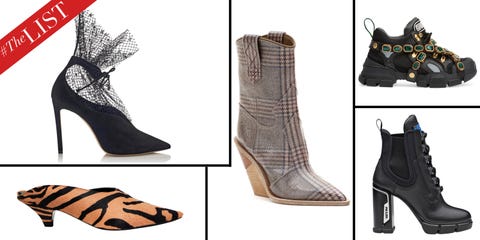 Go into fall on the right foot—with an emphasis on the best shoes and boots of the season. From ladylike flat sling-backs from Dior to every cool iteration on the cowboy boot and, of course, pumps to dance the night away in.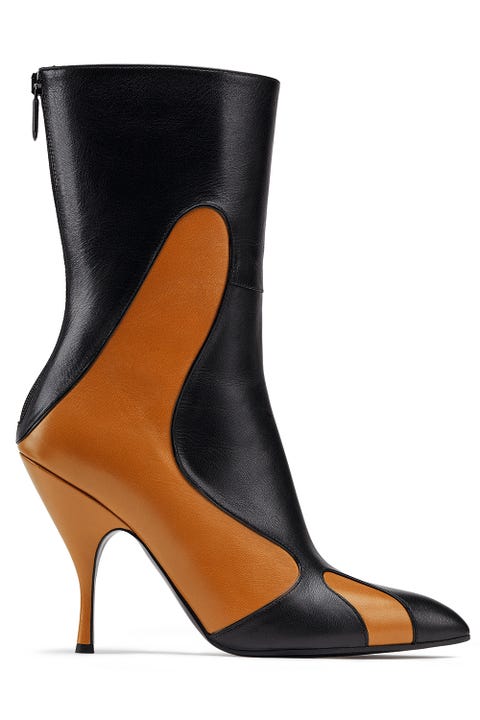 A bootie that's as elegant as an abstract oil painting.
Bottega Veneta Ankle Boots, $1120, bottegaveneta.com
SHOP NOW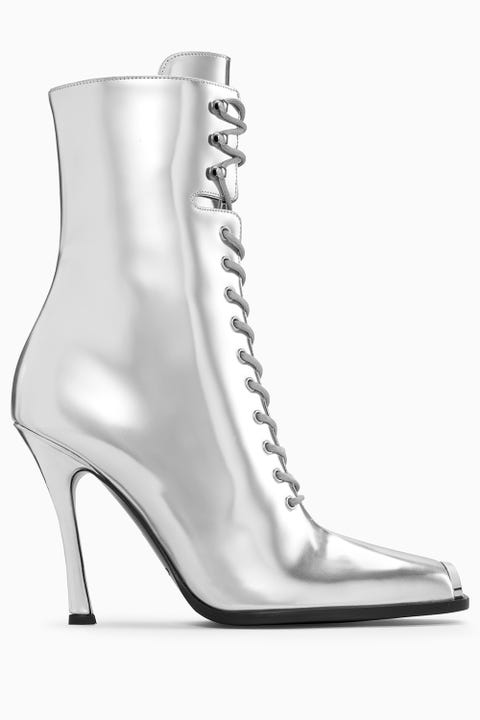 Part Victorian lace-up, part futuristic bootie. We're here for this time traveler.
Calvin Klein 205W39NYC Boots, $1,290, calvinklein.us
SHOP NOW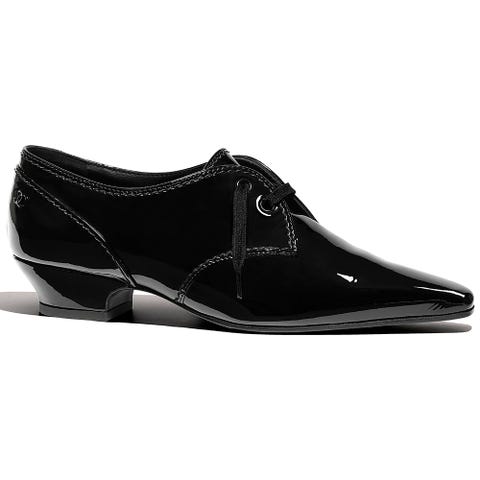 Consider this an ultra-feminine brogue that can go from denim to a mini skirt without blinking an eye.
Chanel Patent Calfskin Shoes, $925, chanel.com for info and Chanel Boutiques.
SHOP NOW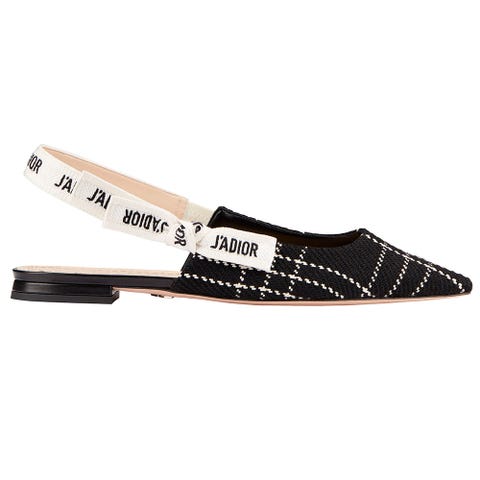 Get your French ingenue on in these charming flat sling-backs that make fall as whimsical as you want it to be.
Dior Ballerina Flat, $790, dior.com
SHOP NOW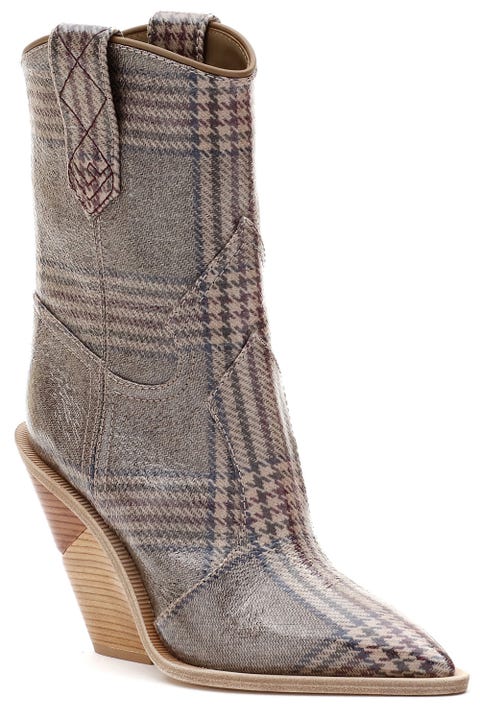 The cowboy boot of the season done up in muted plaid? Where do we sign up?
Fendi Boots, $1,490, nordstrom.com
SHOP NOW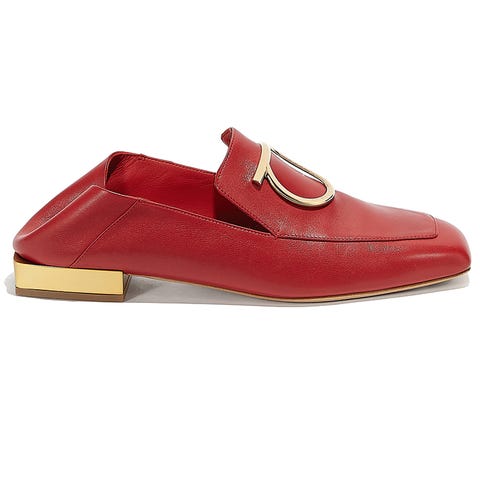 The preppy loafers in a vibrant shade of red will liven up all of your knit and denim looks all fall long.
Ferragamo Loafers, $725, ferragamo.com
SHOP NOW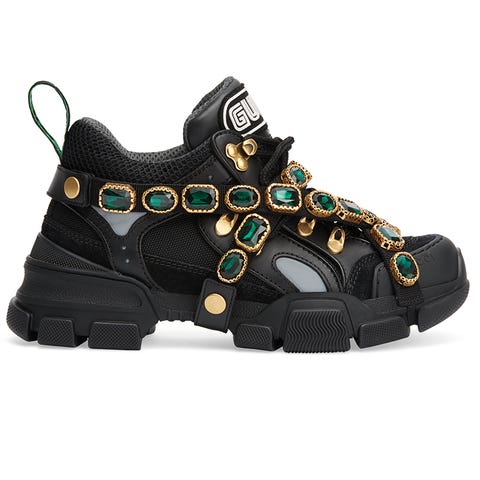 Not for the wallflower, these kicks are made for drawing a crowd.
Gucci Sneakers, $1,590, gucci.com
SHOP NOW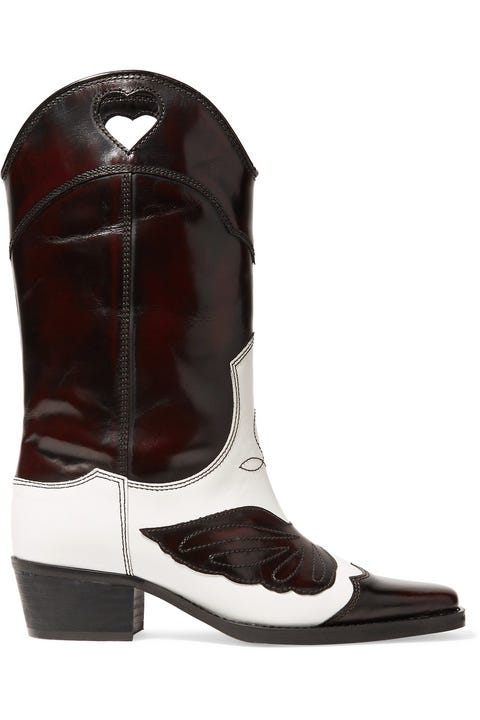 Just the right amount of graphic edge, with some tongue-in-cheek Western details. These will kick up all your fall looks.
Ganni boots, $585, net-a-porter.com.
SHOP NOW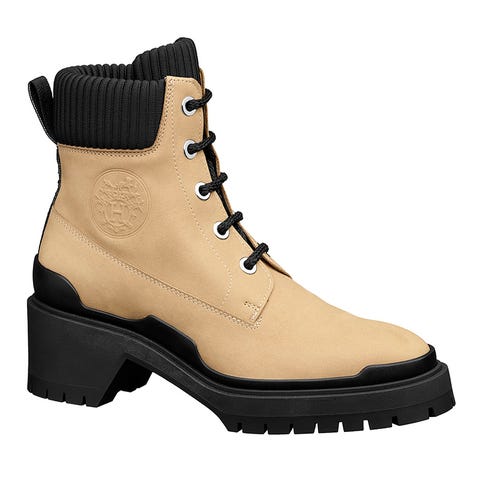 Think of these as Jane Birkin in the American Northwest. We love the rugged elegance of a good lug sole boot.
Hermes Boots, $1,175, hermes.com for info.
SHOP NOW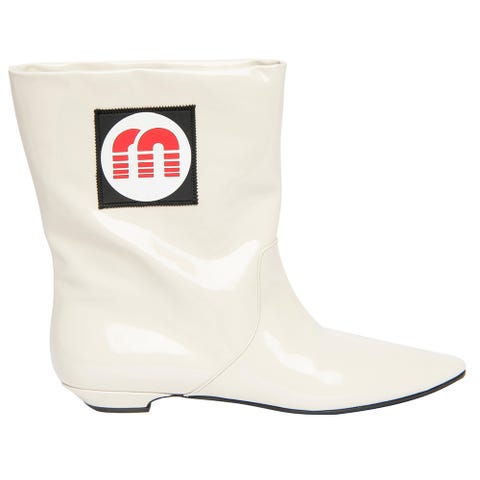 These flat mod-inspired booties are work just as well with all black everything as they do with the perfect mini shift dress.
Miu Miu Boots $990, miumiu.com
SHOP NOW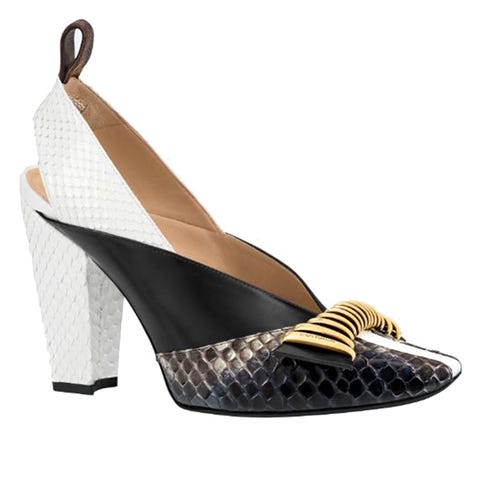 The word you're looking for is luxe. The textural elements alone make these pumps ideal for both wearing and displaying.
Louis Vuitton Pump, $1,860, louisvuitton.com
SHOP NOW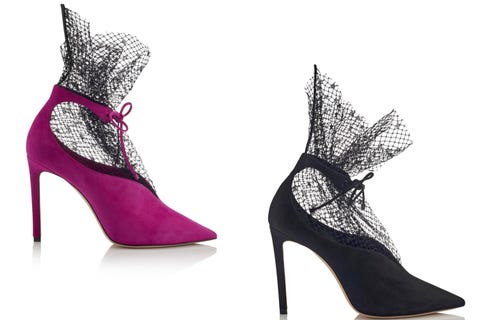 Dance the night away in decadent '80s style in a pump-bootie hybrid that's more fun than a rooftop soiree.
Jimmy Choo Shoes, $1,195, jimmychoo.com
SHOP NOW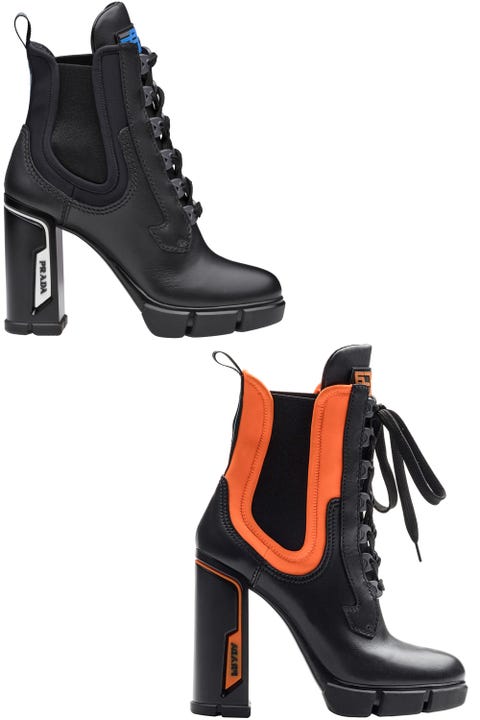 Ain't no mountain high enough to keep us from getting to these chic babies.
Prada Boots, price available on request, prada.com
SHOP NOW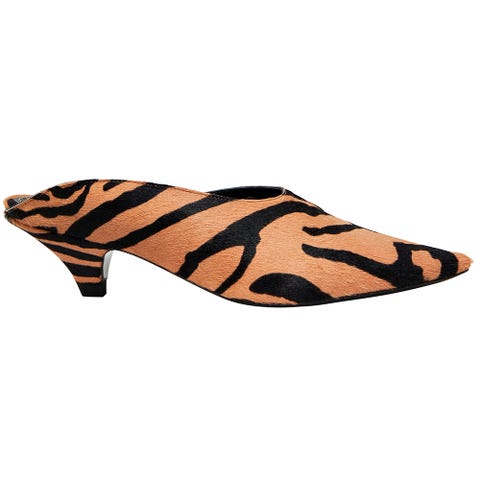 Animal prints are best worn on an understated silhouette like this innovative slide. They'll lend style to any black, white or denim look fall has to offer.
Proenza Schouler Pointed Slide, $795, proenzaschouler.com
SHOP NOW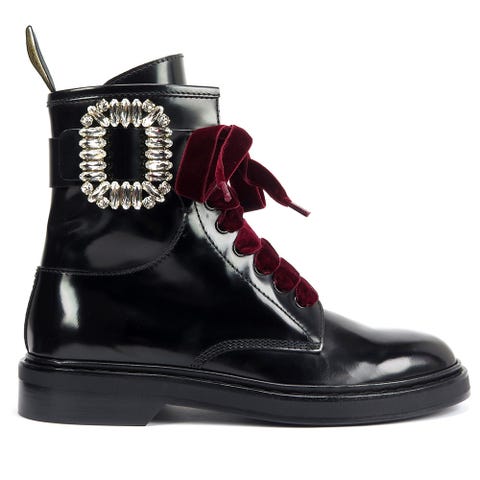 Why even bother with a sporty boot if it doesn't also have velvet laces and crystal embellishment?
Roger Vivier Boots, $1,875, bergdorfgoodman.com
SHOP NOW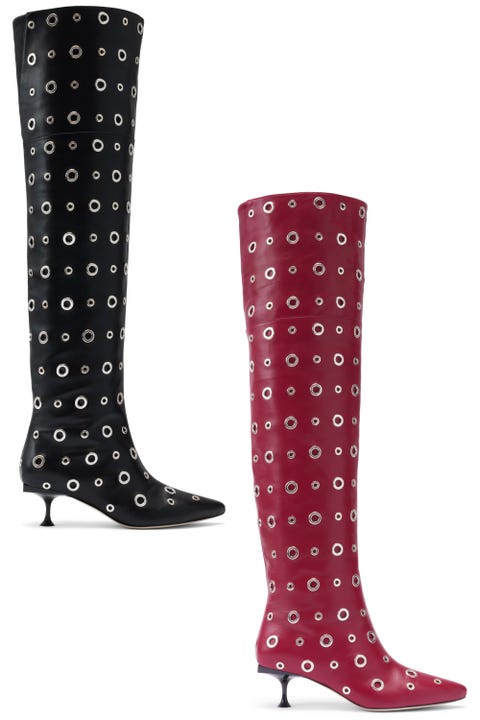 We picture these standout boots on all of those chic Italian editors. But we can all channel chic Italian editors if we so choose.
Sergio Rossi Boots, $3,250, sergiorossi.com
SHOP NOW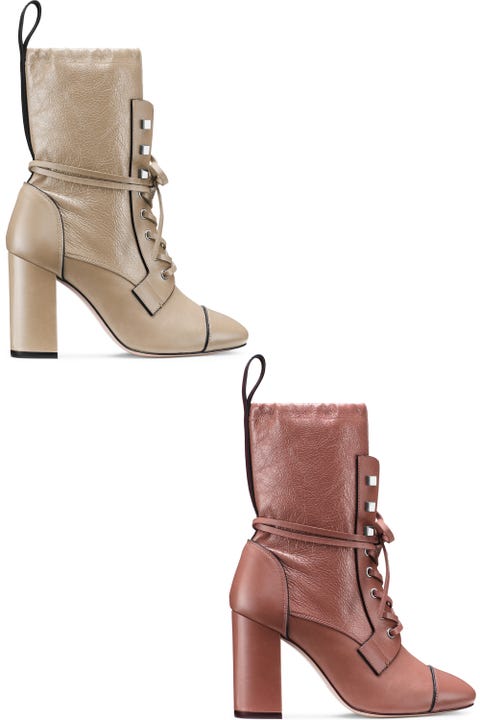 You know all of those pretty, neutral hued Instagram accounts you follow? We found the perfect boots for them.
Stuart Weitzman Boots, $698, stuartweitzman.com
SHOP NOW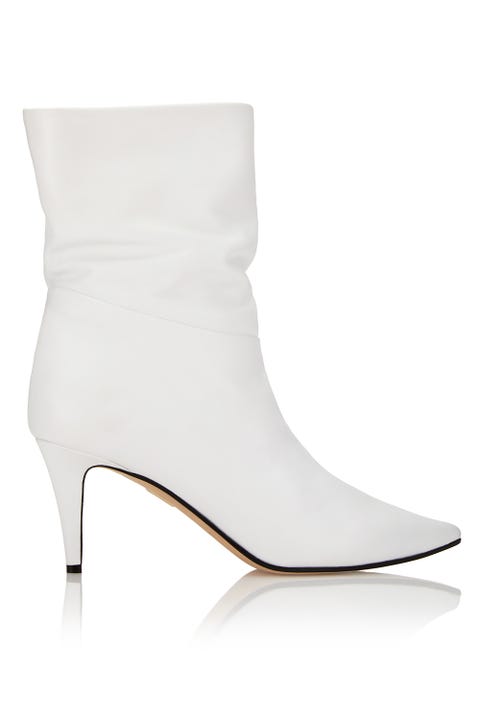 Or rather, do slouch—but just where your little white booties are concerned.
Tamara Mellon Boots, $595, tamaramellon.com
SHOP NOW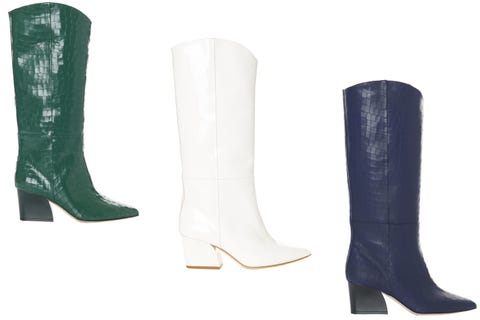 This boot style feels entirely modern—a little bit western but still very urban, they're sleek but sporty, heeled but comfortable. We'll stop trying to explain them and just wear them all season long instead.
Tibi Boots, $995, tibi.com
SHOP NOW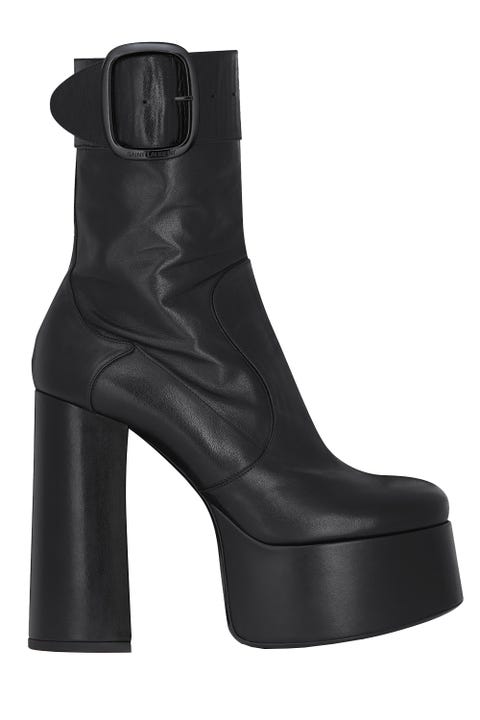 The quickest way to get a little—or a lot—of height.
Saint Laurent Platform Bootie, $1,595, ysl.com
SHOP NOW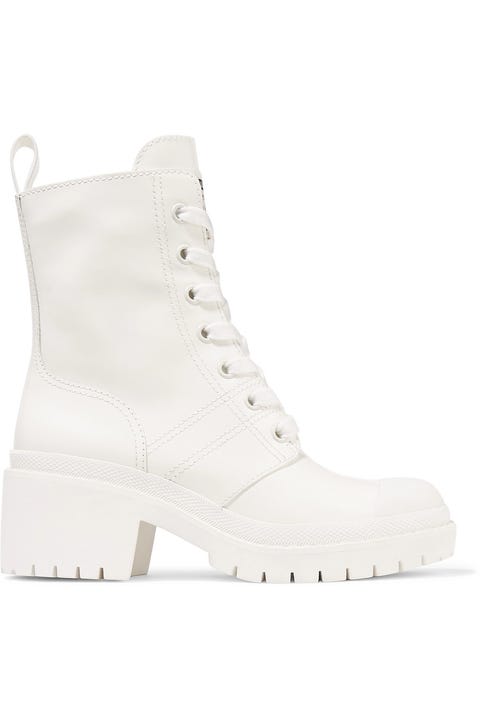 The soul of a hiking boot, but make it fashion.
Marc Jacobs Boots, $425, net-a-porter.com
SHOP NOW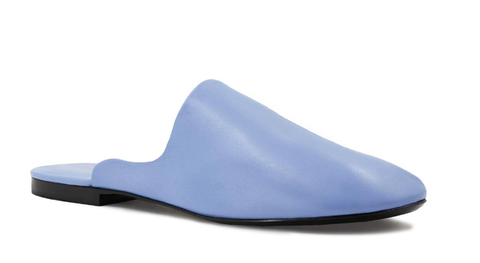 Even color-reticent ladies can get behind this charming shade of blue. We love the idea of a cream cashmere and these comfy, chic slides.
The Row Slide, price upon request, therow.com
SHOP NOW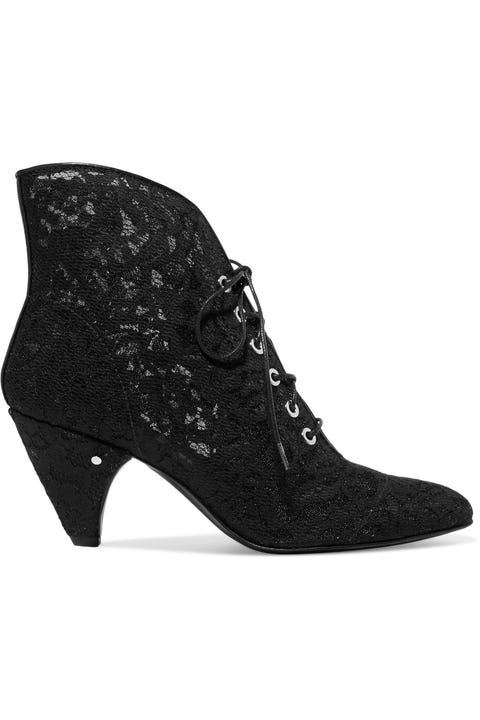 These Victorian-inspired booties are like lingerie for your feet.
Laurence Decade Boots, $800, net-a-porter.com
SHOP NOW
Source: Read Full Article