More and more brands are beginning to cop to the idea that Millennials and Gen Z love anything to do with their childhood, and because of it continue to produce nostalgic, '90s-inspired goodness. Case in point is Ready-Made's "Ode to the Nineties" jewelry collection, which reimagines some of your favorite childhood toys and reworks them into stylish and minimalist jewelry.
Ready-Made is a new Los Angeles brand that makes memorable jewelry that is meant to last years in your jewelry box. You won't find any rusting earrings or oxidizing bracelets here. They are also the only stainless steel jewelry brand that is designing exclusively for women, meaning that all their stuff is fade, tarnish, and chip-free. You won't have to worry about your jewelry getting ruined if you hop in the shower or wash dishes, or if you go workout in the gym or let it lay against lotioned skin.
Their jewelry is also hypoallergenic and won't trouble sensitive skin, so there won't be any unpleasant skin reactions or rashes. They also design their pieces while thinking about comfort, so there are details involved like ball earring backs. With all of this in mind, they also want your shopping to be a luxury experience, putting care into the unboxing image so it becomes memorable and luxe.
While all of this sounds like the foundation of a great jewelry company, the thing that really makes them stand out is their very first collection, which celebrates '90s kids' childhoods.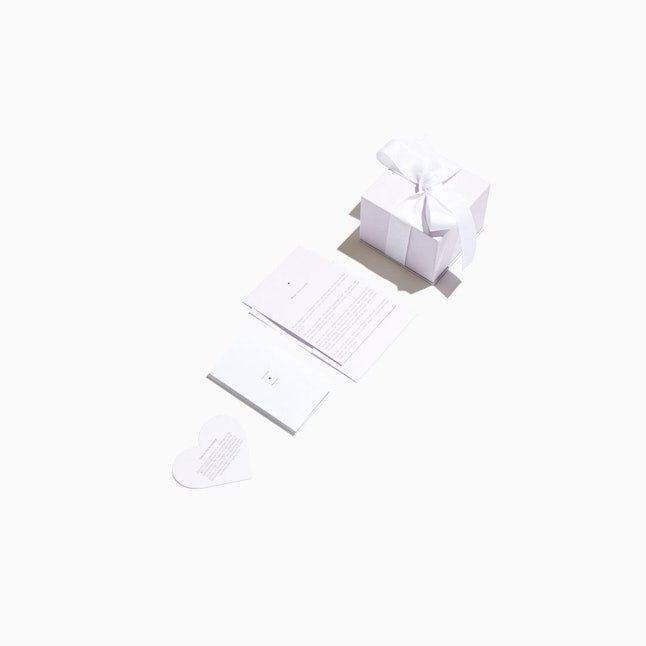 Pulling inspiration from vintage toys, bubble wands, and sticker earrings, they reworked these kid staples to feel grown up and elegant. "These are relics, mementos, playthings (that are all-grown-up and sophisticated), throwbacks to the nostalgic past but also reminders to appreciate the journey of 'growing up' and getting to where we are today," Ready-Made explained on their site. Check out some of the collection below.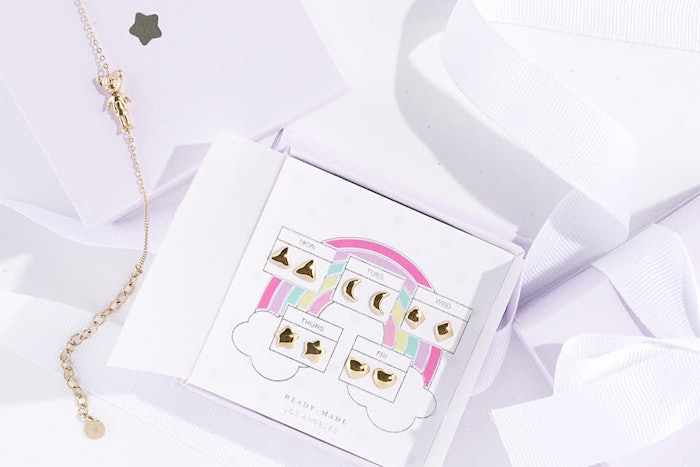 'Forever Sticker Earrings' Reversible Stud Set – Gold
$175
Ready-Made
Meant to mimic the sticker earrings kids used to wear when they didn't have pierced ears, the five piece set feels decidedly more grown up than the sticky-backed plastic sheets from when we were grade schoolers. They also come with screw-on ball backs, so you can sleep in them comfortably without having them pierce into your head.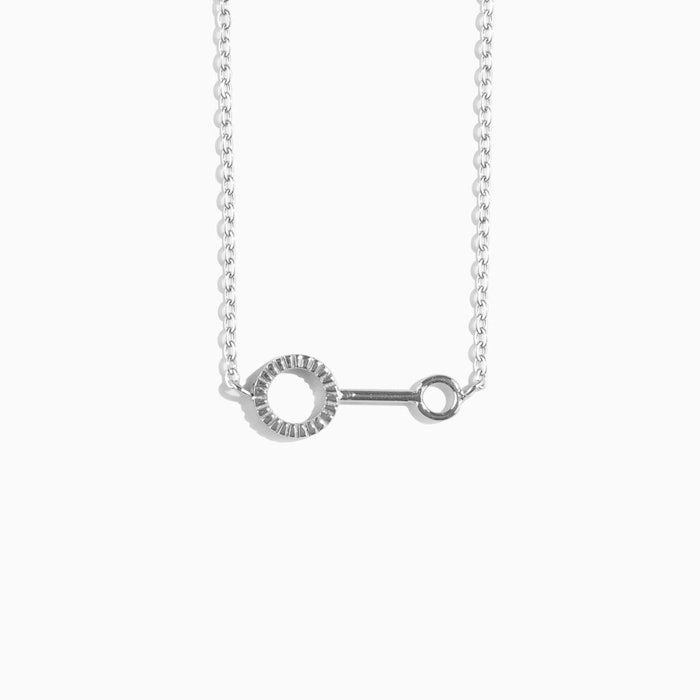 'Bubble Wand' Necklace – Silver
$80
Ready-Made
If you were a fan of bubble blowing, then you're well familiar with the iconic circle-topped wand that helped you turn your backyard or balcony into a bubble wonderland. Now that wand has been fashioned into a small charm, and it's strung onto a dainty chain and looks extra cute when layered with other necklaces.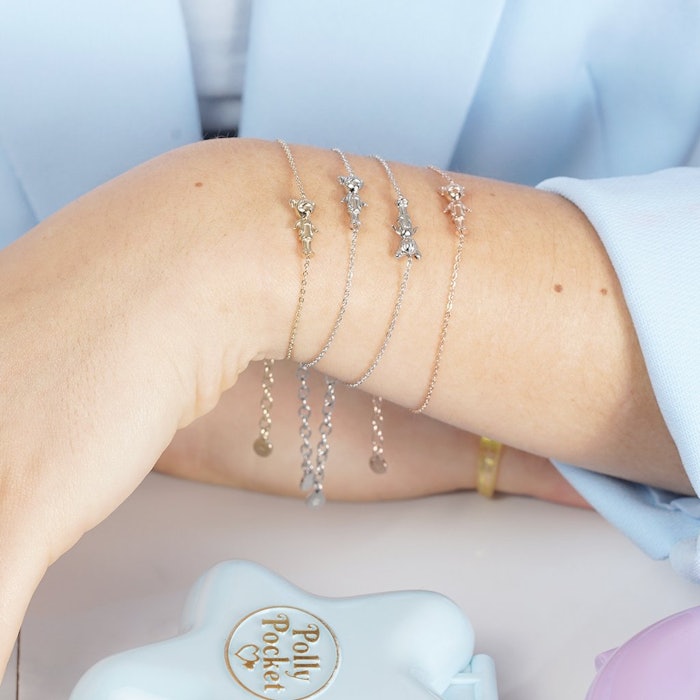 'Dollfriend' Bracelet – Rose Gold
$65
Ready-Made
Meant to either mimic your favorite doll from your childhood or the Polly Pocket toys you used to play with, this delicate charm bracelet is a cute way to tip your hat to your younger, carefree years without looking too kitschy. "If we could carry around favorite toys from our childhood, we would. But this elegantly rendered miniature does just the all-grown-up, sophisticated trick that doesn't leave us dealing with unnecessary internal debates," the product description reads. You can also get this in necklace form.
If you want to bring the '90s into 2018 in a grownup way, check out the full collection here. Nostalgia is always in style.
Source: Read Full Article