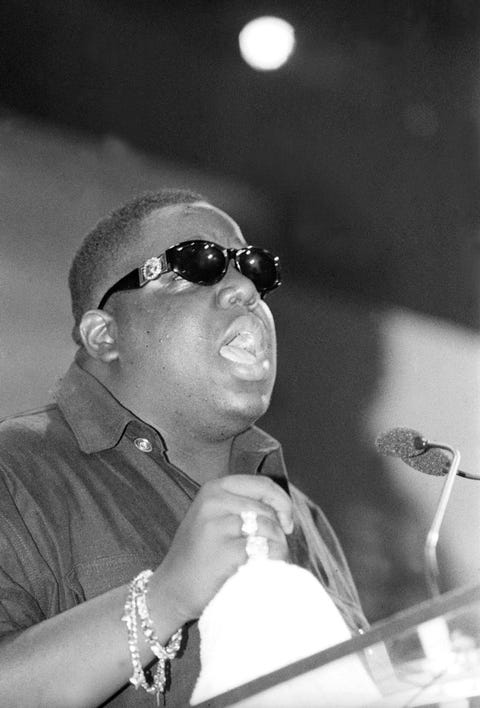 Versace is bringing Notorious B.I.G.'s signature sunglasses out of the archives. The late, great rapper died more than 20 years ago, but his stylish legacy lives on. Beginning today, you'll be able to cop a pair of the rapper's iconic shades in an updated frame style, with the same gold medusa design on the side.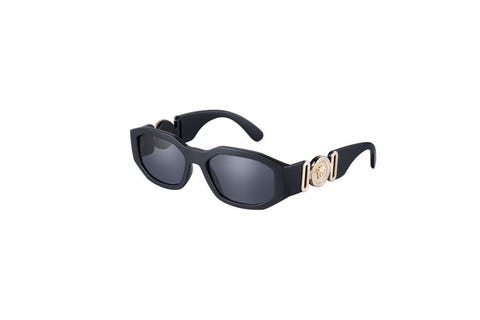 The glasses are available exclusively at Barney's stores and Barneys.com for one month only. The highly recognizable sunnies, which Biggie rarely took off, and often rapped about, retail for $295.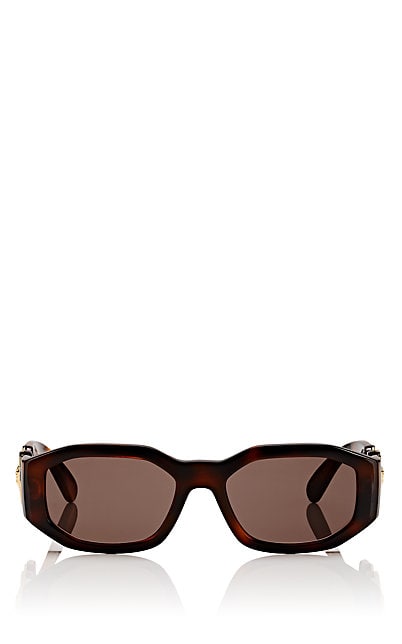 You'd be hard pressed to find an image of the Bed-Stuy-born rapper without the black sunglasses, which he donned in press interviews, on stage and beyond.
He even rocks the frames in his music video for hit song "Hypnotize" in 1997, where he sings "Miami, D.C. prefer Versace."
Biggie and Donatella Versace had a close relationship. The designer credits him for helping to spread the world about the Italian brand.
"I think Biggie was amazing. He came to my shows in Paris many times, and we'd see each other often," Donatella told Fader in 2011. "He always used to talk so nicely about my family. I think he was so smart, so intelligent. He had such a mind. So I loved what he was doing and how he was giving people a way to know about Versace—I do think he was giving people a way to know about Versace—I do think a lot of people started to know about Versace because of him."
Biggie was one of the first hip-hop stars to regularly attend Versace's runway fashion shows. It's not uncommon to see hip hop artists front row everywhere from Gucci to Vuitton now, but like so many trends in fashion and music—it all goes back to the Notorious B.I.G.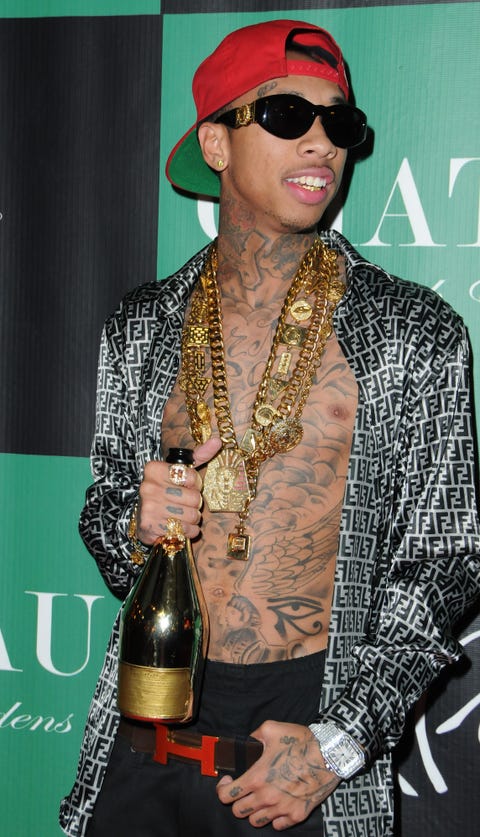 Source: Read Full Article