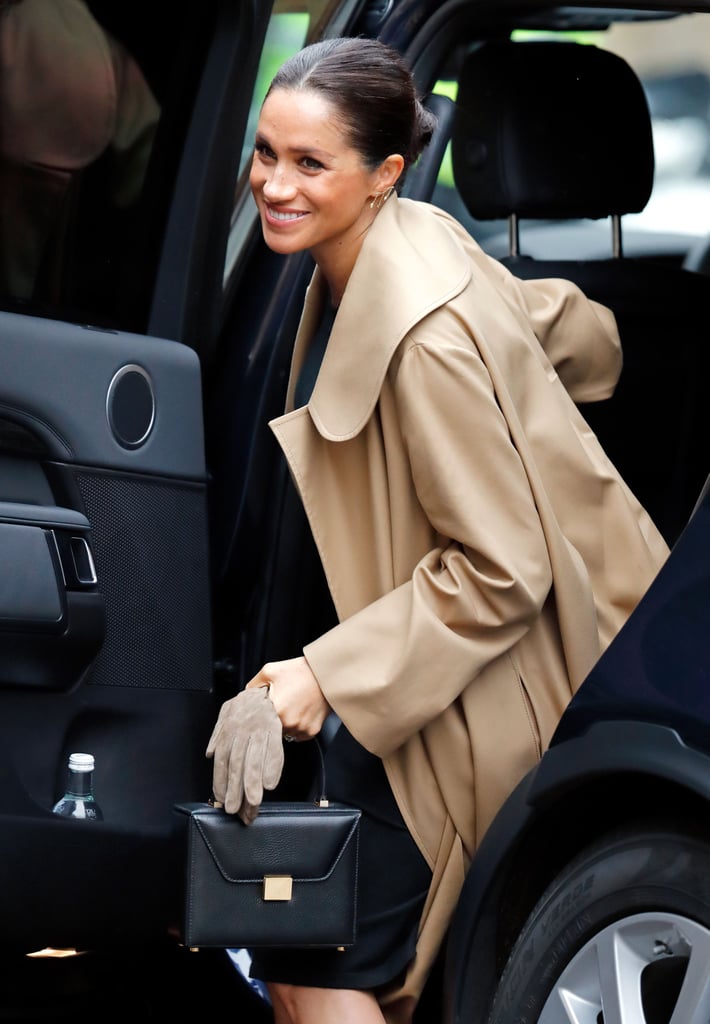 We Love Meghan Markle's Bag Even More After Seeing This Nifty Detail Hidden Inside

We were so busy obsessing over the cow-print heels Meghan Markle wore for her last outing, we almost didn't notice another swoon-worthy outfit detail: her purse. While visiting Smart Works, a London-based charity organization and one of Meghan's four recently announced patronages, the Duchess of Sussex carried a black leather Victoria Beckham handbag with a gold buckle and top handle. Though the bag looks simple enough to the naked eye, it's actually quite the contrary.
Hidden inside the bag's upper flap is a handy-dandy rectangular mirror — perfect for those dire moments when you need to discreetly remove postlunch remains from your teeth before facing the paparazzi. Seriously, why don't more purses have mirrors hidden in them? Sometimes the front-facing iPhone camera just doesn't cut it.
Unfortunately, Meghan's exact Victoria Beckham handbag is currently sold out everywhere, but never fear — we tracked down a few similar styles, which you can conveniently shop ahead.
Source: Read Full Article