When it comes to bras and panties, everyone deserves to find their correct size and feel beautiful in the underthings they wear. In an effort to drive that conversation forward, Glamour made a video where women sizes 0 to 26 try on the same lingerie and talk about their underwear drawer.
In the video, a group of women not only talk about their underwear preferences, but discuss the trials and tribulations that come with trying to find your size. In the beginning, the women reminisce about their first lingerie experience and how they felt getting to see themselves in that new light.
"It just elevated me to womanhood. I was like, this feels good, this looks good. Having satin on your body, having beautiful fabrics on you, it just did something to me. I liked it," Francis, who is a size 14, shared.
But when you don't have lingerie made in your size, you get barred from that experience. The underwear in the video is from Impish Lee, a brand that custom creates lingerie sets for women of all sizes. While just 10 years ago only straight sizes were found in mainstream stores, slowly more brands are offering a wider selection to cater to people of all body shapes, understanding that all sorts of people want to feel sexy, no matter their body type.
Brands like Hips & Curves, Curvy Girl Inc, and Yandy cater up to size 28, and more stores like Modcloth and Universal Standard are getting rid of plus size sections altogether, believing that pieces shouldn't be segregated according to size and, instead, should just include the whole spectrum of the choices.
Glamour's video starts off with one of the real-life models saying, "Just give me a sexy bra for my big boobs, man. It's all I want," capturing the panty-and-bra-buying dilemma so many people with curves face.
It seems the more support you need, the less options you get — which is pretty backwards.
To get a better idea of what women feel when they buy their underthings, Glamour asked all 15 women to put on the exact same bras on and talk about how they feel about shopping for those items.
But to actually find a size that fits isn't an easy task.
"My actual bra size is 28E, which isn't available in most stores," says Meg, who is a size 0. "So my sister's size is a 32 C which I buy regularly, but it doesn't fit quite right usually."
Some women get their bras custom made because of the lack of options, and even then they are still uncomfortable.
"I have to get a lot of my bras custom, and even then it's tight enough that you feel constricted," Cynthia, who is a size 26, says.
Or even worse, if you do have a bigger bust and find your size, the bra is usually ugly and is made more for function than aesthetics.
"I have a full bust. And the options are fully like 'here's a whole napkin, and a strap that's fully a belt," Aileen, who is a size 16, says, explaining how chunky and thick the pieces are.
Underwear is no different, where many women found that it's hard to find a correct fit if you don't have a straight size body.
"Thongs go too far in there. Let's get real. When you got big cheeks, you just eat everything. So that's an issue," Aileen laughs.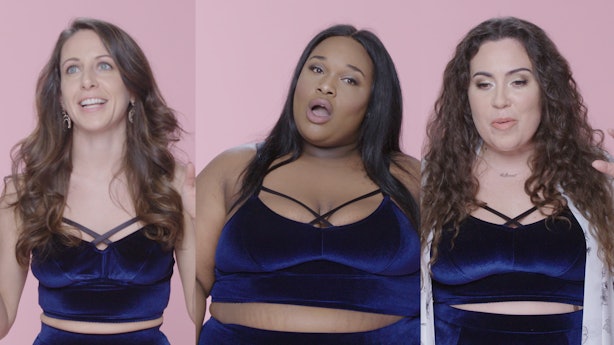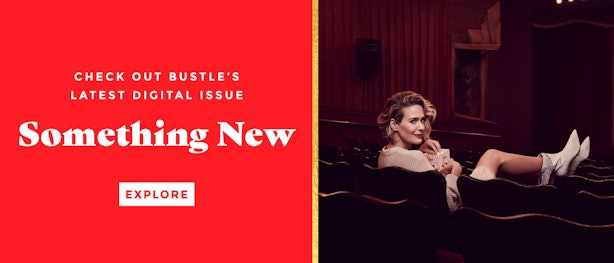 Source: Read Full Article