A British jeweler called Theo Fennell released a student-made collection called "Gilded Youth," and all you really need to know about it is that this piece from it was posted to Facebook on Monday: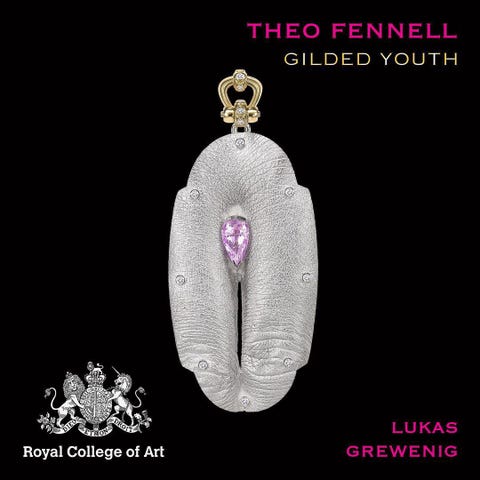 Do you notice anything about it? Like, how it is made of both silver and gold and has a nice teardrop-shaped purple gem in the middle? According to the jeweler's FB page, "This pendant was designed by Lukas Grewenig as part of our Gilded Youth initiative. The design is inspired by the way a goldsmith assesses a stone by placing it between their index and middle finger." Ah, yes… of course!
Well, while that might be what Theo Fennel says about this piece, it is NOT what everyone else is seeing — they're seeing a silver vulva and a bright purple clit. Heyo!
Commenters on FB have been having a field day, and here are a few of my personal favorite responses: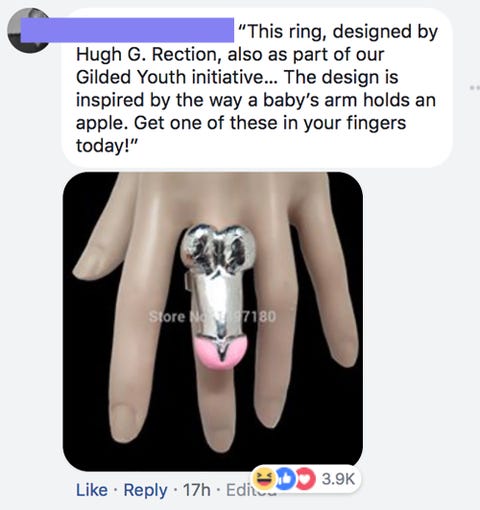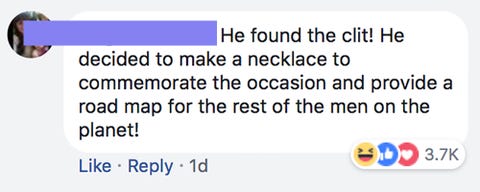 Now, please peruse the full Facebook post in all its glory:
Just so you know, the piece is on display in the jeweler's store this week, so if you happen to be in the area, please report back on how it looks in person.
Thank you, Theo Fennell. You're a gem.
Follow Rachel on Twitter and Instagram.
Source: Read Full Article