10 Celeb Kids Who Won't Inherit Any Money From Their Parents And 5 Who Are Already Uber Rich
Most of us have to work hard to earn every dollar we need. We didn't inherit a massive fortune from our parents, no long-lost relative left us a huge lump sum of money in their will, and we didn't luck out in the lottery. Of course, there's nothing wrong with that. Hard work is a valuable lesson, and it does feel really good earning a paycheck that you worked for. But every now and then you might think, "What if?" and wish you were set for life.
There's a good chance that if you're the child of a celebrity, you'll be set for life. Many celeb parents spoil their children and splurge on their every want and need. These children will never have to want for anything because they can get anything they want. And some of those kids will continue living off their parents' money for years, having no desire to get a job or make money on their own because they don't need to.
But then there are celebrities who are adamant in not spoiling their kids and making sure they won't get a single penny from their parents' will. These celebrities want their kids to work hard for the things they want in life and not become children dependent on their parents for money. Here are 10 celeb kids who won't inherit any money from their parents and 5 who are already filthy-rich.
15

Nigella Lawson Wants Her Children To Have No Financial Security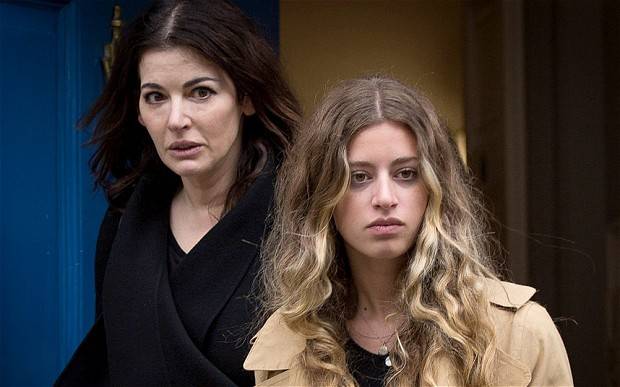 English journalist, broadcaster, television personality, gourmet, and food writer Nigella Lawson is used to having a lot of money. As the daughter of a former Chancellor of the Exchequer, a prominent political figure, and the heiress to the J. Lyons and Co food and catering business, Lawson lived a pretty privileged life growing up. However, she doesn't want her kids, daughter Cosina and son Bruno, to live the same wealthy and elite lifestyle she had while growing up.
 "I am determined that my children should have no financial security.
It ruins people not having to earn money." She said her stance on the issue caused arguments with her ex-husband, marketing guru Charles Saatchi, who believed as parents they should leave their wealth to their kids after they died. "I argue with my husband, because he believes that you should be able to leave money to your children. I think we'll have to agree to disagree." Nigella has made it pretty clear she's not leaving a dime of her more than £110 million estate ($148 million) to either of her kids. The celebrity chef hasn't said what she plans to do with her massive fortune, but she does work closely with cancer charities.
14

Gene Simmons Wants His Kids To Make Money Their Own Way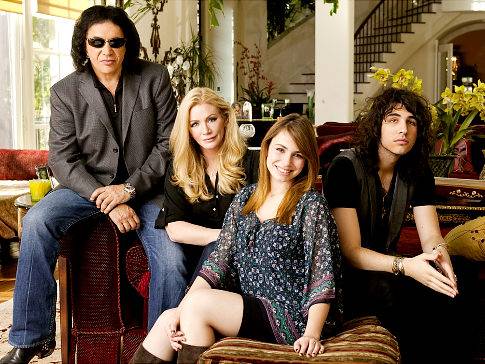 Gene Simmons may have a net worth of $300 million, but the money didn't just materialize out of thin air. The bassist and co-lead singer of KISS helped create a band that rose to become one of the best-selling bands in the history of rock music who won 28 gold records over the course of their career. And because Simmons is a self-made man, he wants his kids to be self-made themselves, which is why he doesn't have any plans for leaving them any money. He explained that they'll be taken care off, but beyond that, they're on their own.
"What I wanna do is what every bird does in its nest — it forces the kids to go out there and figure it out for themselves. By the way, in terms of an inheritance and stuff, they will never be rich off my money because every year they should be forced to get up out of bed, and go out and work and make their own way."
Like others on this list, Simmons believes in the value of hard work and believes his kids should make money the hard way. "I don't want them to say, 'Thanks, dad, for making me rich.' No, you wanna be able to stand on your own two feet and say, 'I did that.'"
13

Allegra Versace Became A Millionaire When She Was 11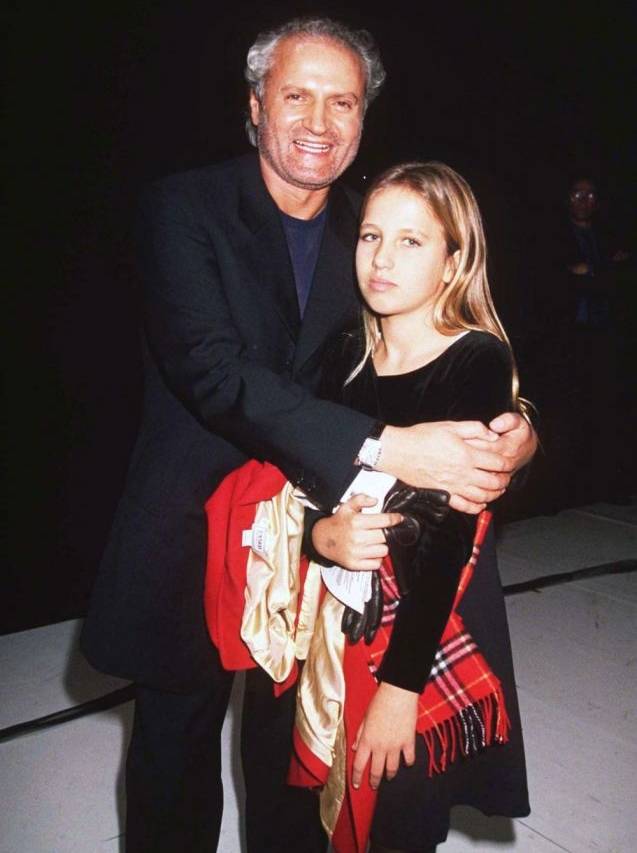 Allegra Versace is the niece of the late famous fashion designer Gianni Versace, who was murdered. He left almost half of his empire in his will to Allegra, his favorite relation, making her the heir to his incredible fortune when she was only 11 years old. When she turned 18, the heiress and socialite received even more money and power from her uncle's estate and her net worth rose to hundreds of millions of dollars. Currently, at the age of 31, Allegra has a net worth of $800 million.
Growing up living large as an heiress with a famous last name, Allegra enjoyed a sumptuous lifestyle, but it hasn't come without its share of troubles. Her mother, Donatella Versace, suffered from bad habits for years and was strained from a distressing divorce from Allegra's father, former fashion model Paul Beck. In addition to that, Allegra had been facing her own battle against anorexia, which her mother revealed in 2012. Is it any wonder then that the heiress lives a reclusive lifestyle nowadays and is rarely seen except at fashion events?
12

Jackie Chan Is Leaving Everything To Charity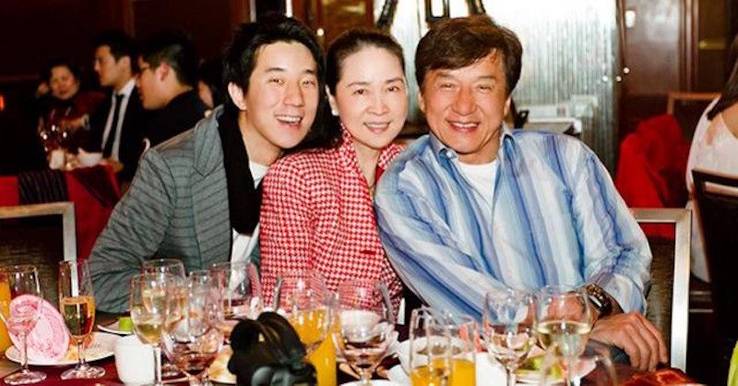 Jackie Chan is a perfect example of "started from the bottom now I'm here." The iconic action movie star was born to Chinese Civil War refugees, started training in drama and martial arts as a young child, and grew to become an award-winning actor with a net worth of $395 million. It's obvious that Chan believes in the importance of hard work, which is why he's not leaving a dime to his son, Jaycee. Originally, the action star pledged to leave half of his fortune to charity, but in October 2012 he decided to take it a step further and he pledged to leave everything to charity.
"If he (Jaycee) is capable, he can make his own money," he said. "If he is not, then he will just be wasting my money."
Chan has been pretty generous with his son in the past. His son enjoyed luxurious vacations, received a superior education, and even got help from his father in attempting to launch a movie career (an attempt that has largely proved unsuccessful), but his lavish lifestyle and financial troubles have been a source of grief for his father, which is most likely the reason he won't have any access to his dad's wealth.
11

Gordon Ramsay Makes His Kids Ride Coach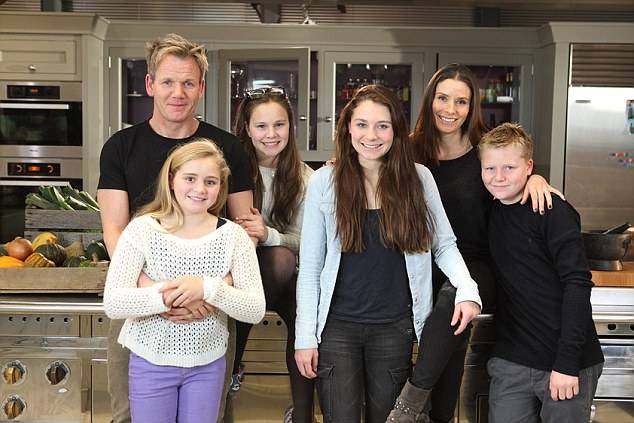 Gordon Ramsay is well known for his strict, no-nonsense style when it comes to running the kitchen on his competitive cooking shows (along with his fiery temper and excessive use of expletives), so it's probably no wonder he uses the same style to command his children. The chef said he's leaving nothing to his kids, daughters Megan and Matilda and teenage twins Jack and Holly. He also said that's been raising his kids to live appreciative of everything they have in life and to not expect to live a luxurious lifestyle via their father's fortune. He said that while he and his wife ride first-class, he makes the kids ride coach because they haven't "earned" the right to fly first class. "I've never been really turned on about the money," he said during an interview during a break from filming one of his TV shows.
"That's not my number-one objective, and that's reflected in the way the kids are brought up."
He later added, "Meg's at uni and has a budget of £100 (135.35) a week; the others get about £50 (67.68) a week and they have to pay for their own phones and their bus fare. The earlier you give them that responsibility to save for their own trainers and jeans, the better."
10

Davina McCall Doesn't Want Any Spoiled Brats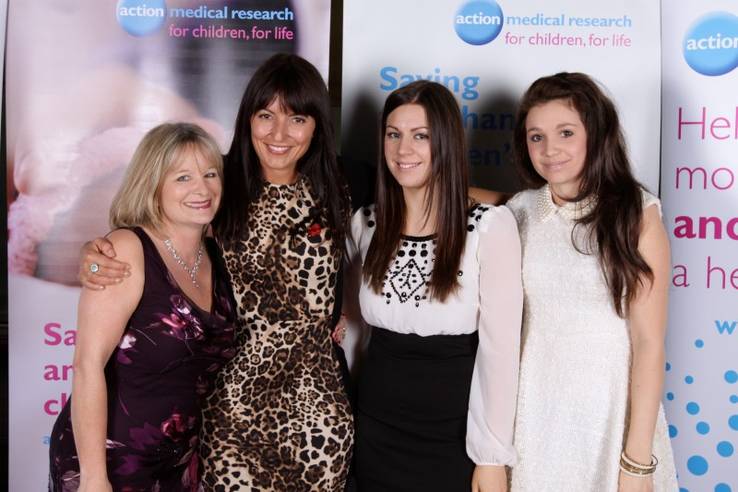 Davina McCall didn't become one of the UK's most-beloved TV hosts overnight. The former Big Brother presenter and model came from humble beginnings and overcome a difficult childhood to become a famous television producer worth almost £3 million ($4.067 million). And not a single penny of her wealth will be left to her children. McCall said she wants her kids to understand the value of a dollar and the importance of hard work, something she tried to instill in them from a young age. In an interview with The Sun, the TV host said, 
"I read an article recently that said girls of working mothers go off and have a great work ethic themselves. I look at my daughters now and have painstakingly told them they won't be inheriting any money. Me and Matthew plan on spending every penny."
McCall said she wants her kids to develop hard-working attitudes of their own like she did and not become dependent on her and her husband like so many spoiled rich kids are. "I'd hate to have a spoiled brat. I want them to be appreciative." However, McCall said she would continue to treat her children every once in a while, along with their future families. "We say we will take them on great holidays, and treat their future families to great holidays, but they have to stand on their own two feet."
9

Paris, Prince, and Blanket Jackson Are Set For Life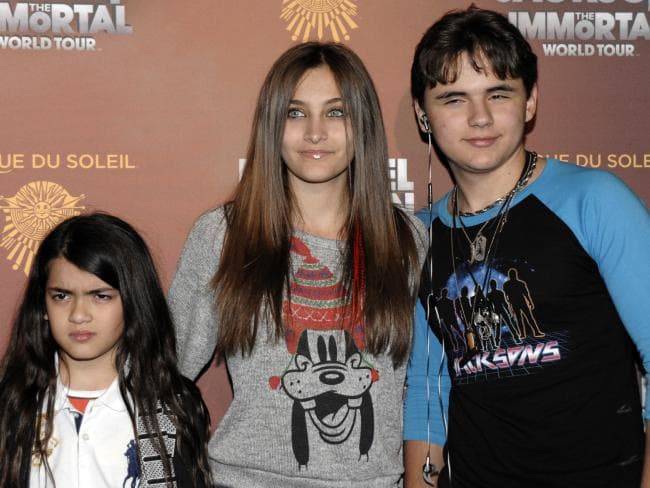 As one of the biggest musicians in the world who continually topped the music charts year after year, it's no surprise that Michael Jackson amassed a massive fortune which was worth $500 million at the time of his death. Even after his death, the King of Pop continues to rake in the moolah from album sales, television specials, and other deals linked to his name and likeness. Just last year, he reaped a reported $825 million, "the highest annual total for any entertainer dead or alive," thanks to the sale of his half of the Sony/ATV catalogue. You can already guess who the beneficiaries are for his incredible fortune: his three children — Prince, 21, Paris, 20, and Blanket, 16. To his kids, Jackson left $5 million for them to split among themselves along with $8 million in inheritance.
Furthermore, all major expenses will be taken care of, including $30,000 a year for private school tuition and luxurious vacations.
Prince dropped more than $50,000 in custom-made jewelry and gifts for at least three different girlfriends, Paris buys gifts like footwear and athletic gear for her friends, and Blanket pays $200 an hour for karate lessons and more for a personal trainer. And the children will receive millions more on the days they turn 30 and 40. 
Featured Today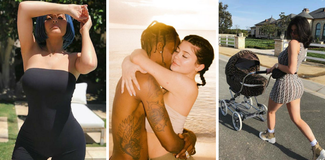 20 Photos Showing That Kylie Jenner Has Done A Total 180 Since Becoming A Mom

15 Rules Dwayne Johnson Makes His Daughters (And Newborn) Follow

20 Things Fans Should Know About Rising Star Alexandra Daddario

8

Bill Gates Is Giving His Wealth Away To Charity
With a net worth of $91.3 billion, business magnate Bill Gates is the second richest person in the world, behind Amazon CEO Jeff Bezos. However, his massive fortune won't be left to his children after he dies. He said that even though each one of them won't receive billion-dollar trust funds, he'll make sure they're financially stable.
"Our kids will receive a great education and some money so they are never going to be poorly off, but they'll go out and have their own career. It's not a favour to kids to have them have huge sums of wealth. It distorts anything they might do, creating their own path."
He shot down a suggestion for his kids to be left $10 million in his absence and explained that he would be leaving his entire fortune to charity upon his death, a decision his children wholeheartedly accept. "This money is dedicated to helping the poorest," he said in a rare TV interview on ITV's This Morning with Holly Willoughby. "They know that, they are proud of that, they go on trips with us to see the work that's being done."
7

Kevin O'Leary Isn't Leaving His Kids Any Inheritance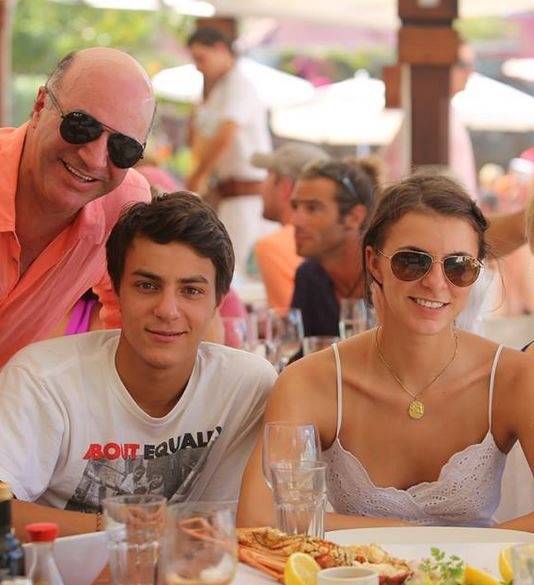 Kevin O'Leary believes in tough love when it comes to parenting your kids. After all, his mother showed him some when he was younger. His mother cut him off financially after he graduated from college. "My mother said to me, 'The dead bird under the nest is the one that never learned how to fly.'" The Shark Tank investor is following that same example when it comes to raising his kids, telling them that he was going to cut them off after he graduated from college. On a trip to Europe, he made his son Trevor ride economy while he rode first-class. "At 16, my son is making the connection between money and personal freedom," O'Leary wrote in his book Cold Hard Truth on Family, Kids and Money.
"I think that's the greatest gift I've ever given him: to help him see that connection. And I constantly reinforce it by doing "mean dad" things like making him sit in those crappy economy seats."
O'Leary has a net worth of about $400 million, but he isn't planning on bequeathing anything to his son or his daughter. He believes they should work for what they earn. "I'm in favor of allowance for children if they work for it because then they equate the value of money to time worked," he said. "I'm not in favor of just giving the money as if it grows on trees — because it doesn't."
6

Billie Lourd Inherited Her Mother's Estate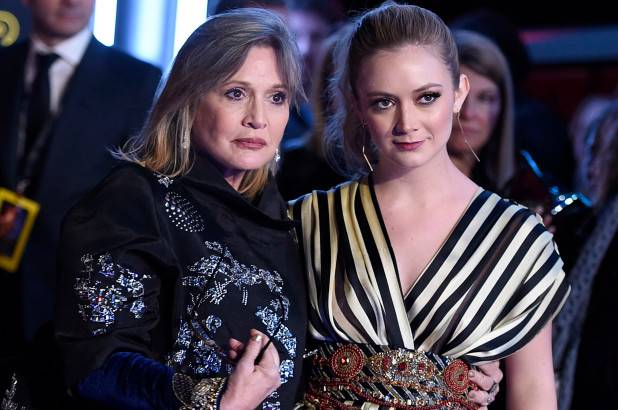 Fans all over the world were shocked by the news of Carrie Fisher's sudden death in December 2016. But perhaps no one was more shocked by Fisher's death than her mother Debbie Reynolds, who became so heartbroken, she died merely a day after her daughter had passed. Billie Lourd, Fisher's daughter, was left on her own without her mother and grandmother, and as the heir to her mother's estate. When she was 25, she became the beneficiary of her late mother's multi-million dollar estate, inheriting almost $7 million. Moreover, she also received her mother's 2016 Tesla S, a well-paid life insurance policy, jewelry, artwork, expensive cars, ownership of her mother's companies, and the rights to her mother's image and likeness. About 1,500 items went up for auction with proceeds going to a charity chosen by Lourd, The Jed Foundation, and her mother's charity, The Thalians.
"My mother and sister were magnificent collectors, they amassed an amazing and diverse collection in their lifetimes,"
said Carrie's brother Todd Fisher. "The size and scope of their collection rivals most museums. So in keeping with my mother's wishes we have decided to share part of their magnificent collection with all their friends and fans."
5

Mila Kunis And Ashton Kutcher Tell Their Kids They're Broke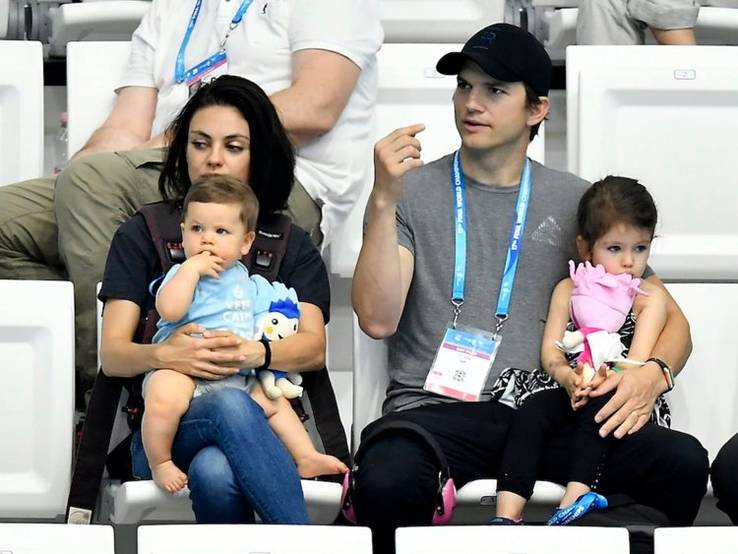 Mila Kunis and Ashton Kutcher don't like to splurge their wealth where it's not needed. On an episode of Conan, Kunis admitted that she and her hubby purchased hundred-dollar wedding bands online on Etsy because it was more affordable.  Just like any good parent, Mila Kunis and Ashton Kutcher want their kids to understand the importance of hard work and the value of the dollar."It's so important because we both came from pretty solid poverty backgrounds and grew up very poor and are very much self-made and are very aware of what a dollar is worth," she told Australia's Kyle and Jackie O Show.
"Nothing's been handed to us. It's a matter of teaching them from a very early age that, you know, mommy and daddy may have a dollar, but you're poor. You are very poor, you have nothing. Mommy and daddy have a bank account."
The actress said that it won't always be easy to teach her kids how to be grateful for what they have, since they'll never "have ketchup soup for dinner," but it's pretty clear she's going to do her best.
4

George Lucas Wants To Provide For More People Than Just His Kids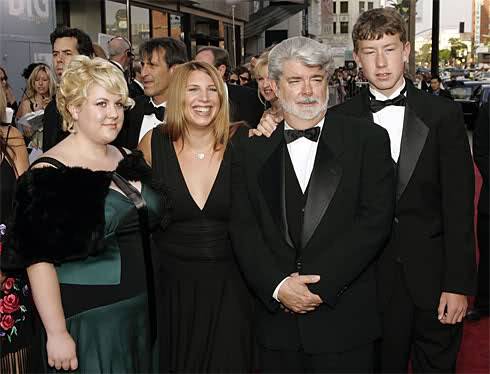 With a net worth of $6.39 billion, George Lucas is the world's richest director. You might think that his four kids would be set for life after inheriting their super rich father's fortune but think again. The creator behind the mega-hit franchises Star Wars and Indiana Jones said that he instead of handing down his massive fortune to his children, he intends on giving away at least half of his wealth to charity, more specifically educational charitable projects. The filmmaker is a firm supporter of education and wants to leave his legacy to as many children as he can instead of just his own so he can better the futures of countless kids all over the world. In 2010, after joining The Giving Pledge and promising to donate half of his earnings to charity upon his death, he wrote a letter that read,
"I am dedicating the majority of my wealth to improving education. It is the key to the survival of the human race. We have to plan for our collective future — and the first step begins with social, emotional, and intellectual tools we provide to our children.
As humans, our greatest tool for survival is our ability to think and to adapt — as educators, it is the key to the survival of the human race."
3

Victoria And Marlena Laboz Inherited $20 Million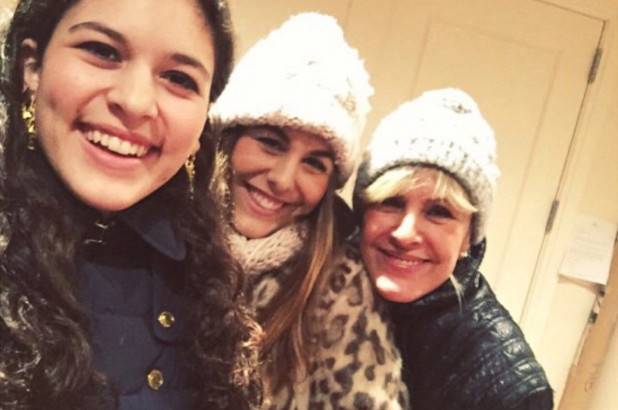 It's okay if you don't know the name of Paul Laboz. While he was a wealthy real estate tycoon when he was alive, he's probably the least well-known person on this list. Early in 2015, the rich Manhattan landlord died at the age of 77, leaving his fortune to each of his two daughters. Sounds simple enough, right? Well, it gets a bit more complicated because while Paul left his fortune to his flesh and blood, he also left a list of rules that they had to follow in order to possess said money. Marlena and Victoria can inherit $10 million apiece once they turn 35. Marlena will get another $500,000 for getting married, but only if her husband agrees to sign a prenup.
She'll also get $750,000 if she graduates from an accredited university and writes "100 words or less describing what she intends to do with the funds," with trustees assigned by her late father to manage the money. There are other rules for the girls to follow in order for them to gain a share of their father's fortune. "It's a way to control things from the grave,'' said estate lawyer Jeffrey Barr. "You don't see a lot of it, but it happens. People do it because they think it's for the good of the children.''
2

Sting Is Going To Spend It All While He's Still Alive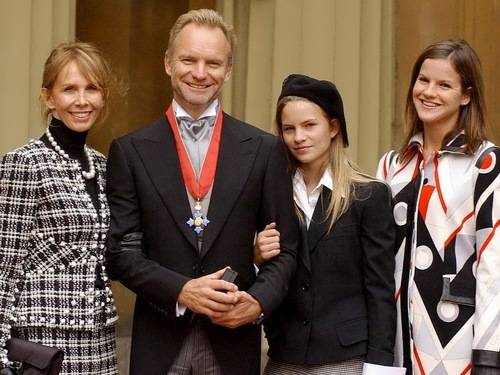 Sting is one of the most successful rock stars out there. Starting out as the principal songwriter, bassist, and lead singer for the Police before eventually embarking on a solo career, Sting has amassed an enviable fortune of $300 million over his career. But make no mistake—he isn't bequeathing any of it to his six kids once he dies, as he wants his kids to be self-sufficient. There's also the fact that he has a "spend, spend, spend" mindset when it comes to handling his earnings.
"I told them there won't be much money left because we are spending it. We have a lot of commitments. What comes in, we spend, and there isn't much left."
In an interview with Sunday Event magazine, the rock star said that he expects all six of his children to work. He has two children, Joe and Fuchsia Katherine, with his first wife, and four children, Brigette, Jake, Eliot Pauline, and Giacomo, with his second and current wife. "I certainly don't want to leave them trust funds that are albatrosses around their necks. They have to work. All my kids know that and they rarely ask me for anything, which I really respect and appreciate. They have this work ethic that makes them want to succeed on their own merit."
1

Athina Onassis Is A Billionaire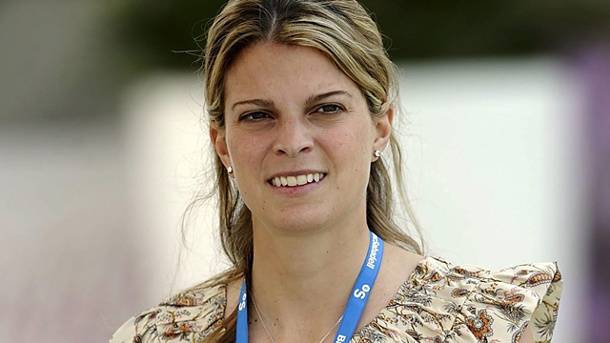 Athina Onassis may be compared to a modern-day princess by many, but her life has been far from glitzy. Her mother died when she was three, she battled her father in the courts over control of her inheritance, and her beloved horse died from a jumping accident. Not to mention the "Onassis curse" which claimed the lives of her grandmother, her grandfather, and her uncle in an untimely manner. Before Athina's grandfather Aristotle Onassis, the Greek shipping magnate who established the world's largest privately owned shipping fleet and was one of the world's richest and most famous men during his lifetime, died in a plane crash, he willed his fortune to his granddaughter, who was only three at the time.
She inherited $2.7 billion upon her 18th birthday and another $2 billion when she turned 21, while also becoming the president of the Onassis Foundation.
Through all of her inheritance, she gained the ownership of various companies, priceless artworks, two Greek islands, and a private jet. Athina is 33 years old now and has no children, making her the only surviving descendant of Aristotle Onassis, but friends and family are praying that she finds the strength to press forward and overcome the "Onassis" curse.
References: babygaga.com, dailymail.co.uk, parents.com, nationalpost.com, telegraph.co.uk, businessinsider.com, supermoney.com, mirror.co.uk, businessinsider.com, celebritybabies.people.com, latimes.com, dailymail.co.uk, nypost.com, cnbc.com, cnbc.com, spring.st, townandcountrymag.com, closeronline.co.uk, independent.co.uk, rte.ie, nypost.com,
Source: Read Full Article