10 Celebrities Who Are Animal Rights Activists
While everyone is out and about crying out for gender equality and human rights, these Hollywood celebrities are speaking out for the voiceless animals. Through their collaboration with People for the Ethical Treatment of Animals (PETA), they've made notable milestones.
RELATED: 10 Insta-Famous Animals That Make More Money Than You
Dear animal lovers here's a peek into some of the steps taken by some of the most iconic animal rights activists of all time. These animal rights activists are also well-known celebrities, using their fame to help their cause.
10

STELLA MCCARTNEY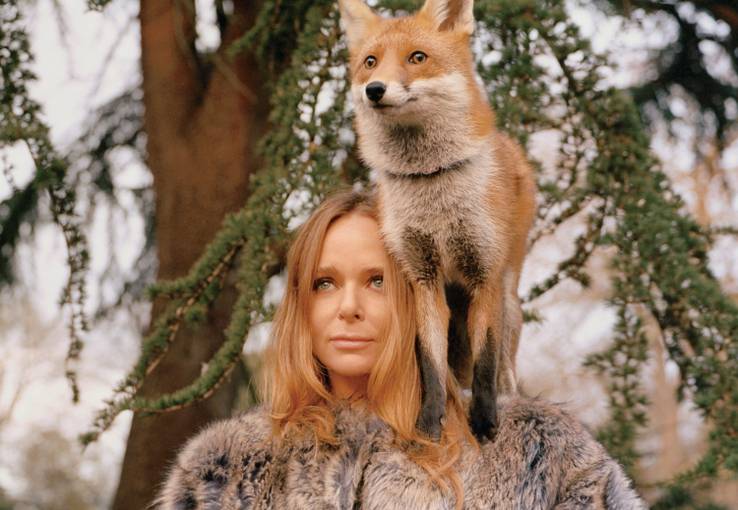 Being the daughter of an animal rights activist, Stella has walked in her mother's footsteps defending animals even before she became a celebrity. McCartney has taken an extra step towards advocating for animal rights by launching her animal-friendly brand. Her vegetarian brand stands out for not using skin, fur, feathers, or leather. Her brand uses alter-nappe as an alternative for leather in making shoes.
She is also working on using recycled materials for her synthetic fibers. A sweep through her website confirms that her brand is the future of sustainable fashion. She is partnering with brands like Adidas to produce designs using her materials.
9

HAYDEN PANETTIERE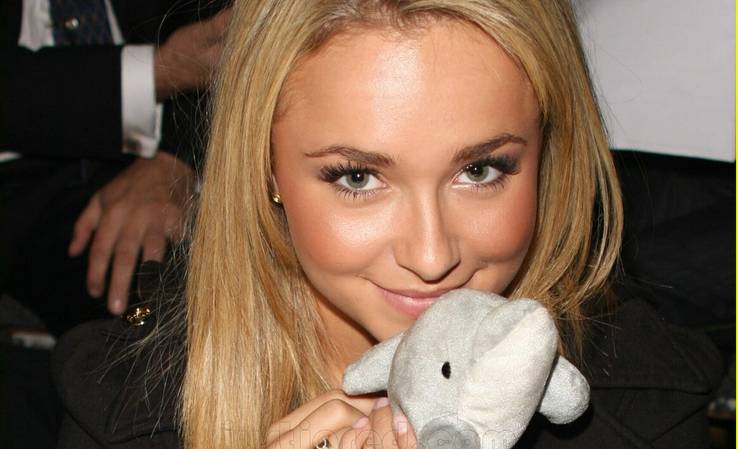 Hayden Panettiere's passion for dolphins propelled her into activism for the rights of the sea mammals. She works closely with the Whaleman Foundation that fights against the imminent extinction of the sea mammal through whaling. She joined documentarian Louie Psihoyos in filming the inhumane slaughter of whales in Japan for the Oscar-winning film The Cove.
RELATED: 10 Awesome Subway Menu Items You Can Only Get In Japan
The ambitious 22-year old uses her social media presence to continuously raise awareness on animal rights and believes that the Whaleman foundation's goals are achievable and realistic.
8

JOANNA KRUPA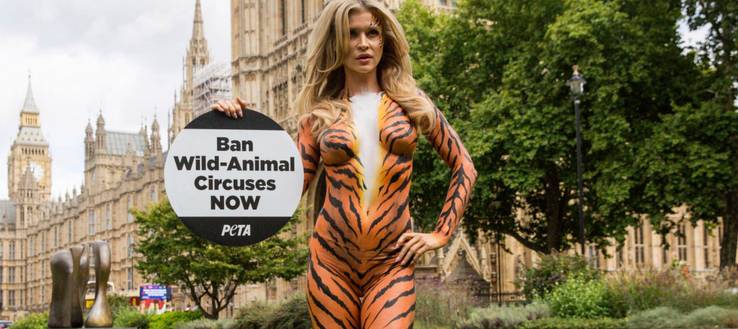 The gorgeous Polish model and actress is known for her participation as a host and head judge in America's Next Top Model and starring in Bravo's Real Housewives of Miami. Her unswerving devotion to the advocation for the adoption of pets rather than purchase is remarkably admirable.
As a dog parent, she believes that all pets should be treated with respect and equality. Joanna owns the pet accessory and lifestyle brand Krupaws, whose proceeds are granted to Angels for Animal Rescue. She continues to appear in campaigns with PETA, opposing the wearing of fur clothes.
7

ALICIA SILVERSTONE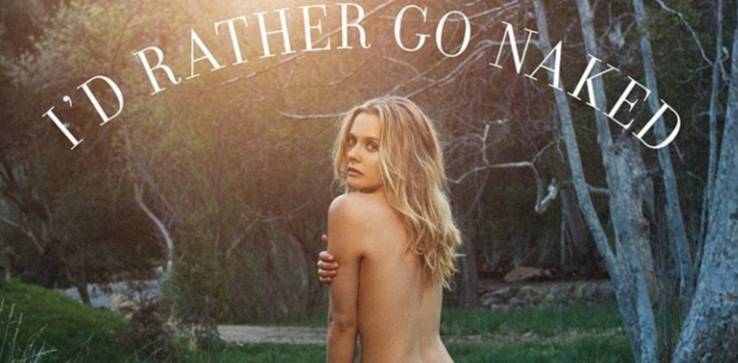 Alicia Silverstone is one of the most ardent anti-fur activists in the world. The actress rose to fame after her roles in The Crush and later in Clueless that saw her sign a $10 million contract with Sony. She then changed direction and became a lifestyle coach trying to convince fellow mums and celebrities of the importance of becoming vegans and the cruelty of fur and other animal products.
RELATED: 10 Facts You Never Knew About Alicia Silverstone
She took up veganism when she realized that she was an animal lover that ate animals. She also broke her own rules against going naked in front of the camera when she posed nude in a PETA poster, claiming she would rather go naked than put on fur.
6

MARY TYLER MOORE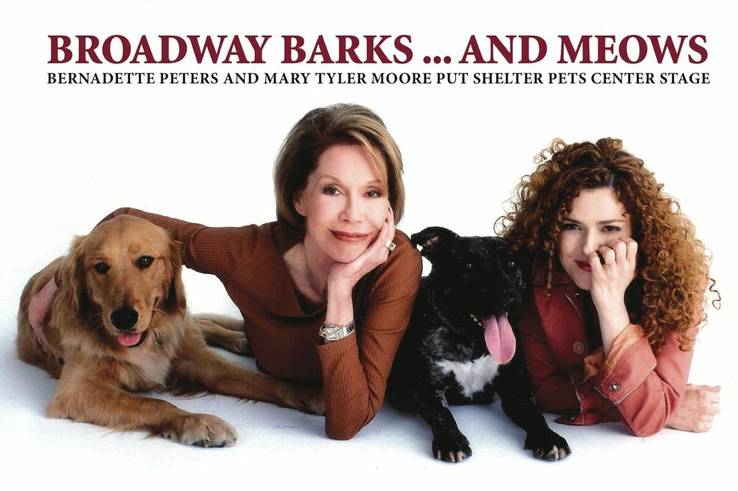 At the age of 80, the iconic actress died, having achieved great heights in animal welfare movements. Mary Moore left an unmatched legacy in PETA for her role in advocating for animal rights through her work with Farm Sanctuary in condemning factory farming cruelty.
The vegetarian co-founded Broadway Barks, annual animal awareness, and adoption event in New York. She spearheaded a movement that encouraged prospective pet owners to get their cats and dogs from the shelters, rather than at pet stores. She was also a human rights activist focusing on children's health.
5

LEA MICHELE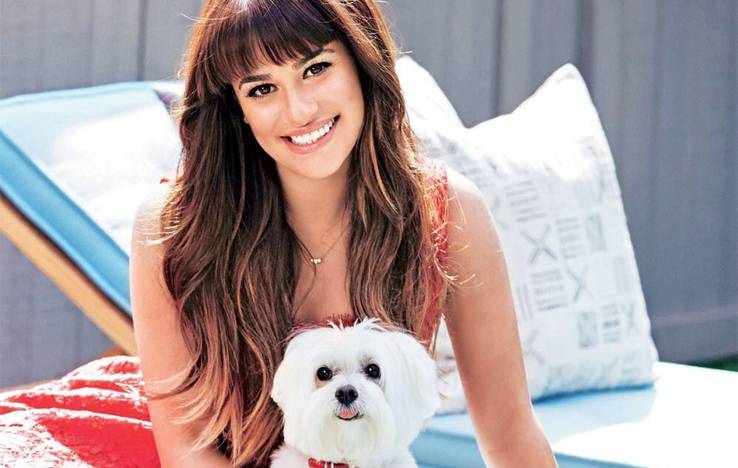 Lea Michelle became a household name after her starring role in the award-winning show, Glee. Her efforts in animal rights activism are evidenced in her choice for a meat-free diet among her other projects.
Michele sparked a major outburst when L'Oréal resumed animal testing of their products to be approved for sale in China. At a time when she had just been chosen as the face of L'Oréal in Paris, it was satisfactory to know that Michele was resolute in her activism for animal rights.
4

IAN SOMERHALDER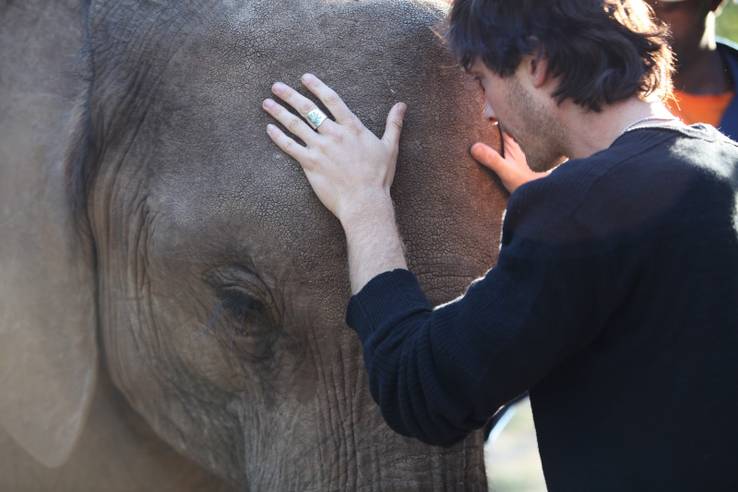 Ian Somerhalder is the founder of the Ian Somerhalder foundation that has earned him prominence as an animal rights activist. The Vampire Diaries star used his non-profit foundation to spread awareness on environmental conservation through its youth affiliates.
For Somerhalder, the fight for animal rights must be accompanied by the preservation of their ecosystem as well. The IS Foundation works by distributing funds for global conservation and green energy development. He is making significant steps in the conservation journey by using his fame as a model, actor, and producer.
3

LEONARDO DICAPRIO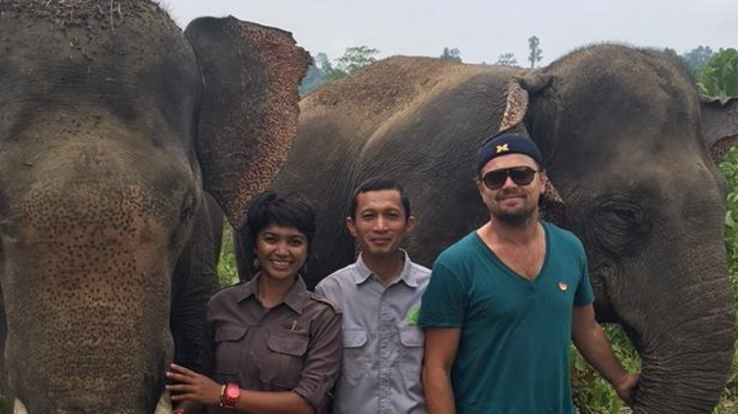 DiCaprio has a beetle named after him in honor of his efforts in protecting endangered species. He founded the Leonardo DiCaprio Foundation back in 1998. His biggest environmental concerns are global warming, marine life preservation, and of course, wildlife conservation.
RELATED: 10 Crazy Expensive Things Leonardo Di Caprio Bought
His foundation works mostly through partnerships with other organizations such as the World Wildlife Fund and the Wildlife Foundation. Alongside his lifelong passion for protecting endangered wildlife, his foundation is currently celebrating 20 years of standing up for nature.
2

ELLEN DEGENERES

In 2011, she received the PETCO Foundation's HOPE Award for her laudable attempts in looking out for animals. Ellen's presence is felt all over but especially in Rwanda, where through her wife, she funded the construction of a conservation center for endangered mountain gorillas.
She also uses her popular US talk show to help save the lives of animals. Dwayne Johnson was among the guests she's had the pleasure of hosting. They discussed the endangerment of wildlife, more so the mountain gorillas, which she's making tremendous efforts to save.
1

PAMELA ANDERSON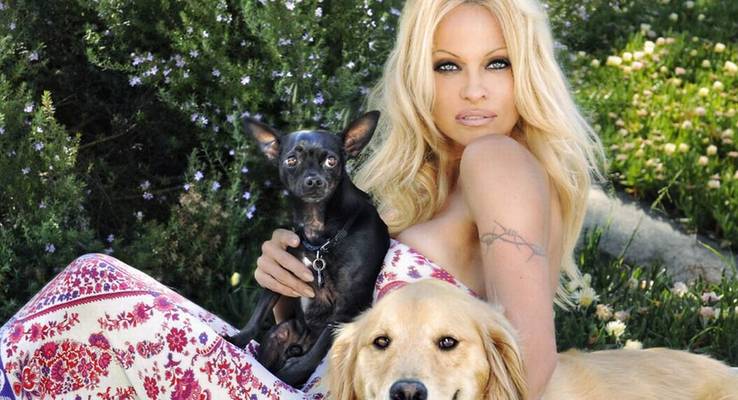 The Canadian model and actress rose to fame after her starring role in Baywatch. The vegetarian devotes her time and popularity to raise awareness on the inhumane acts involved in factory farming. Contrary to the belief of PETA and its supporters, Anderson remarked that people should be allowed to eat what they want.
This contradicts her recent letter, on behalf of PETA, to the Chinese prime minister urging him to promote vegan food to contain the looming climate crisis. Activism sure has its ups and downs.
NEXT: Tim Tebow Posts Emotional Goodbye for His Deceased Dog Bronco
Source: Read Full Article