10 Female Celebs With High Dating Standards (And 10 Who Should Raise Theirs)
Since celebrities are always in the public's eye, we are often up-to-date with the people these celebrities choose to date, marry, or be friends with. While we aren't always privy to what really happens behind closed doors, one-on-one media coverage, such as interviews, really gives us average folk insight into their not-so-private relationships.
We, as the people who follow the content, might be over the moon at some of these celebs' choices, knowing that this was a marriage or union that was meant to last. There probably isn't anything more adorable than Mila's marriage to Ashton or Victoria's life as a Beckham, and don't even get us started on all the reasons we'd want to become a princess like Meghan Markle. Alas, even though there are unions listed here that we are overjoyed about, there are also relationships that will make you cringe.
The world wasn't too happy about Lamar being found with someone else when he was supposed to be with Khloe. They also weren't too pleased when J. Lo and Marc got together, and even less so when she got with Casper Smart right afterward. Whether these men are rude, unsuccessful, or just plain not the right fit, the majority of tabloids took a moment to write about it, making it known which ladies had standards when it came to dating and which did not. These are some of Hollywood's best and worst standards in dating, formed by these leading ladies' past flings and relationships.
20

Salma Hayek – High Standards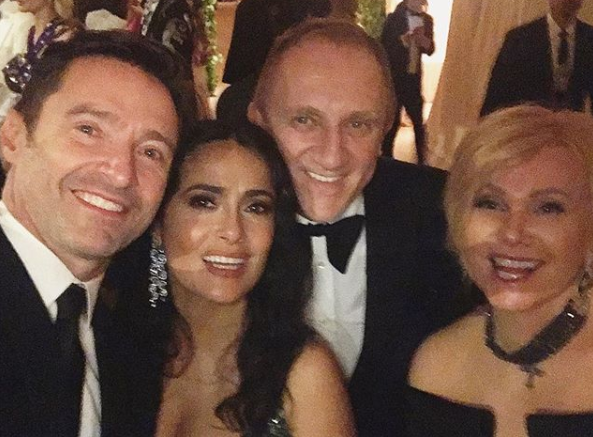 You'll be hard pressed to find a natural beauty like the Mexican actress Salma Hayek. She not only acts but produces and models as well. Salma got her start in the film industry with the telenovela Teresa and saw a breakthrough in her career with the role of famous painter Frida Kahlo in the 2002 movie Frida. Hayek has taken home many awards throughout the years but her best catch yet has to be her husband, Francois-Henri Pinault. Salma once confessed to the Daily Mail UK that she "was so worried [she] wouldn't fall in love."
Sure, she has spoken of some of her unsuccessful past loves, and the fact that she dated some people in a frantic search for "the one." That, however, didn't mean that she had low standards. On the contrary, the husband she chose proves that her standards are actually quite high.
For those of you who don't know who Francois-Henri Pinault is, he's a French businessman and CEO of Kering. Not to be confused with Keurig, Kering is the company that owns brands like Gucci, Yves Saint-Laurent, Alexander McQueen, Balenciaga, and many more. Salma Hayek has a net worth of millions but her husband surpasses her with his wealth of billions.
19

Khloe Kardashian – Low Standards
In the Kardashian clan, Khloe seems to be getting the short end of the stick. Most men believe Kim is more alluring and Kourtney is wittier. Most women follow Kendall's modeling or buy Kylie's lip kit but for whatever reason people pass up Khloe (unless they're talking about her revenge body). We don't think that's fair since she certainly seems like the funniest and most down to earth of the entire bunch. That being said, she does seem to have a notoriously bad dating history. We won't go into each and every bad decision, we'll simply gloss over the two key components. This dashing sister struck up her relationship with basketball star Lamar Odom in 2009. Just a blink of a month later, they were married.
The world knew what Khloe didn't – that this wasn't a relationship that was going to last.
The NY Daily News wrote about Kim's tweets regarding her stance on Odom's bad behavior during their relationship (remember he was found unconscious, which delayed the couple's ultimate split). Needless to say, she wasn't a fan. Fast forward to this year to Khloe giving birth to her and boyfriend Tristan Thompson's baby girl, True. Despite some allegations on Tristan's part, Khloe's sister Kim tells Independent.ie that she's "always rooting for families" and insists that her sister is very happy with her new one.
18

Kate Hudson – High Standards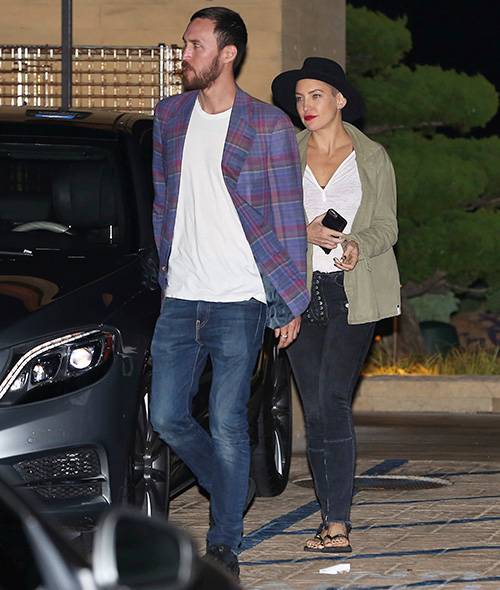 Hudson was born to be an award-winning actress just like her mom, Goldie Hawn. Her breakthrough performance was as Penny Lane in Almost Famous awarded her the Golden Globe Award for Best Supporting Actress and helped her get nominated for the Academy Award for Best Supporting Actress. Just about as well known as her many accomplishments is her blacklist of many men. There are plenty to choose from and all have a few similarities. They are handsome, wealthy, and incredibly interesting – at least the ones she's had kids with.
The entire list of known boyfriends, flings, and husbands can be found at Ranker but the top three men of high standards would most likely be her babies' fathers.
In 2010, Kate married The Black Crowes frontman, Chris Robinson and four years later they welcomed their first child, a boy named Ryder, into the world. She clearly had a thing for musicians since her next man after the two divorced would be none other than Muse frontman, Matt Bellamy. The couple announced their engagement in April 2011 and had their first child, another boy, just a few months after that. They did call it off but that's just because she had to make room for the real man in her life, the father of her daughter and Kate's current boyfriend, Danny Fujikawa, who is also a musician.
17

Paris Hilton – Low Standards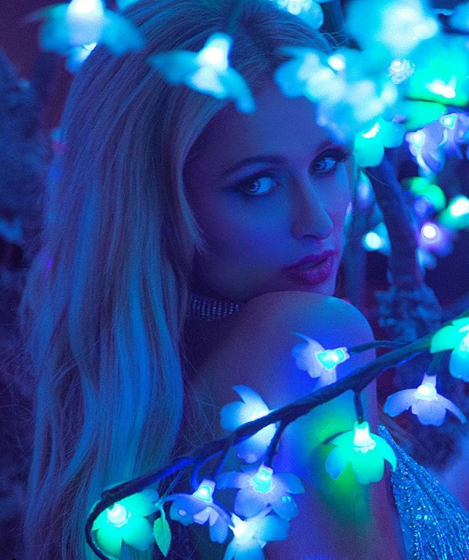 What put Paris Hilton on the map was most likely her poor choice in men. As the celeb news site Rappler claims, her road to "happily ever after" was paved with more than one bump in the road. She may currently be engaged to actor Chris Zylka but the Simple Life star didn't always have good taste in men. Paris may be an heiress but she has had some pretty low standards when it comes to her dating life. The trip down memory lane begins with a poker player named Rick Salomon. The duo dated back when she was just 19. Long story short, they didn't work out and we were all left with a very famous film.
Paris was then engaged to Jason Shaw ,which wouldn't be that bad if she didn't immediately date Nick Carter afterward. The issue with this Backstreet Boy was that he allegedly hurt Paris, although reports say he denies it. She then dated two Greek shipping heirs, separately, of course, and then moved onto a not-so-serious fling with Jared Leto. Then there was this brothers and sisters thing with Benji and Joel Madden and Paris and best friend Nicole Richie. She claims now that she has found her "best friend and soulmate" in her fiancé, but only time will tell.
16

Sarah Michelle Gellar – High Standards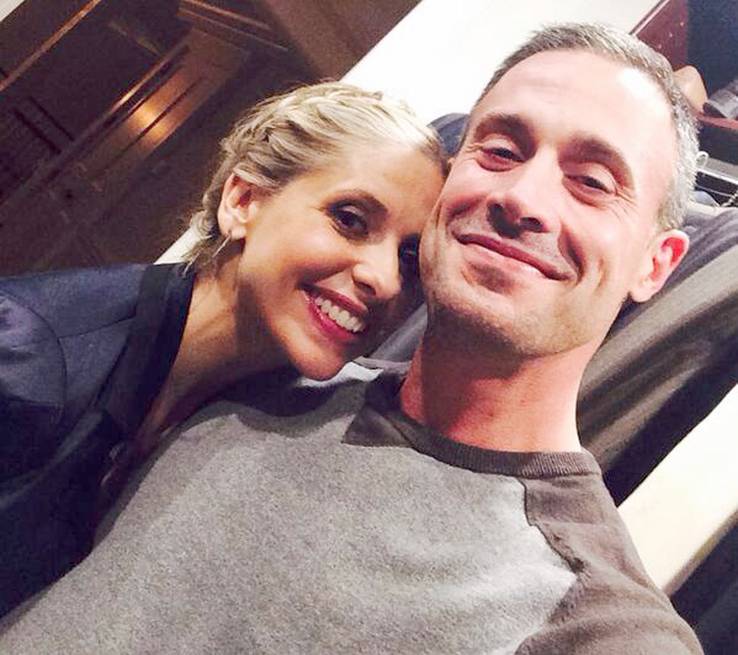 There isn't really anything cuter than seeing two people fall in love on the big screen and then watching them fall in love in real life. Although that just seems like a fairytale, that's just a Tuesday afternoon for Sarah Michelle Gellar. This actress is most famous for her role as Buffy the vampire slayer but the role that truly changed her life was her part in the thriller, I Know What You Did Last Summer because that's where she met her husband, Freddie Prinze Jr. back in 1997.
They didn't actually start dating until the year 2000, but good things come to those who wait since this adorable couple is still together. Gellar herself told People magazine that the secret to marriage is paying attention to one's partner.
She goes on to explain how just taking ten minutes out of the day, to have a cup of coffee together, or to walk the dog, can make all the difference. It is almost unheard of these days to see a Hollywood couple last through the years, especially with such grace, but it is something that they both work hard at. Clearly, her advice is something that works.
15

Lorde – Low Standards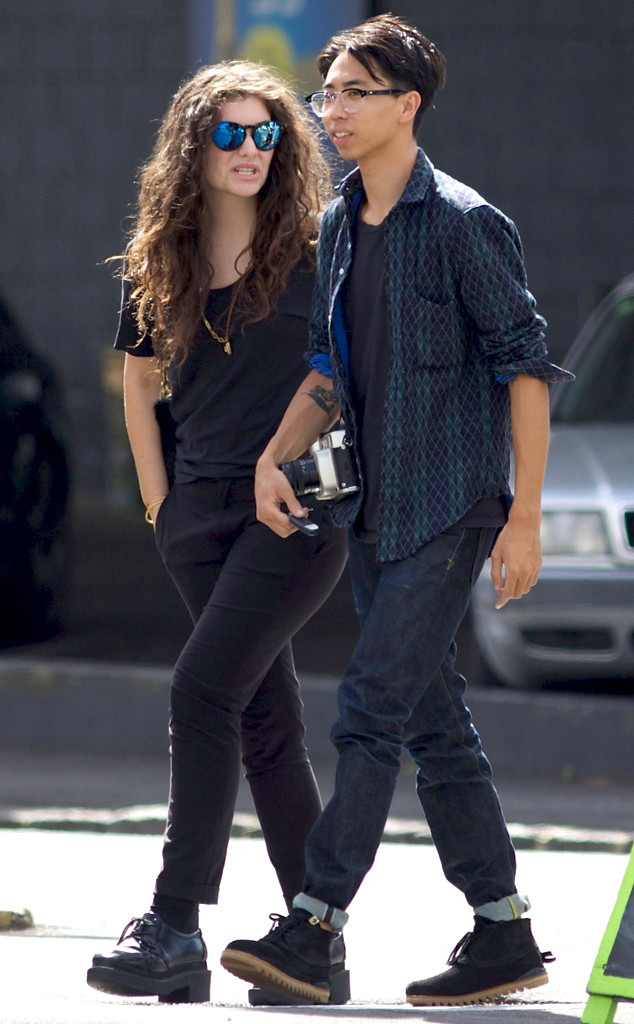 Poor songstress Lorde has had to deal with a lot when it comes to pressures from her fans regarding her low dating standards. Regardless of how nice or intelligent he is, Lorde's past love is known more for his appearance than anything else. Long story short, Lorde may or may not have said something about one of the One Directions guys, and then the "superfans," as Jezebel calls them, viciously attacked Lorde's then-boyfriend, photographer James Lowe, who she began dating back in 2013. As Jezebel writes, "teens are having a racist meltdown over Lorde's […] boyfriend." The website details the expressive and ultra harsh comments Twitter users plaster on the social media platform regarding Lorde and her taste in men.
These comments were unfortunately so memorable that Lowe goes on to later write about his feelings towards fans and the press while dating the young celeb on his personal blog. Lorde also went on to grieve but expressed her words through her single "Green Light," instead of online.
The year 2018 has brought with it rumors that she and Lena Dunham's ex, Jack Antonoff are romantically involved. Fans may be happy that he's different looking than Lowe but some Lena fans aren't too happy about the pair's involvement after his and Lena's split.
14

Miranda Kerr – High Standards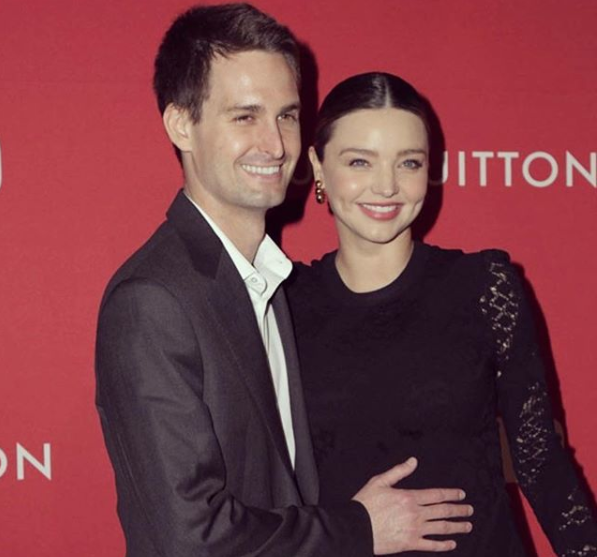 If you expected a Victoria's Secret model to have high standards, then you would be correct if you were talking Australian model Miranda Kerr. She found a man with brilliance, looks, and wealth that surpasses even her own. We aren't talking about Orlando Bloom here, although she did marry the English heartthrob and he fathered her son Flynn. We're talking about Evan Spiegel, the co-founder/CEO of Snap, which is the parent company of the popular Snapchat app. They began dating in 2015 and in 2016, the pair announced their engagement to be married. In May 2017, they tied the knot and Miranda wore a Dior dress that was inspired by Grace Kelly.
Just this month, Business Insider reports the happy family's introduction of their son Hart, who was named after Evan's grandfather, to the rest of the world. These two may give the public a tiny glimpse of their life, but this married couple keep mostly everything under wraps. From having their wedding in an intimate setting to keeping even their day to day life under wraps, Kerr and company seem to have found the key to a happy life.
Featured Today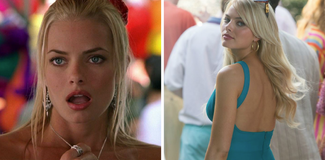 20 Female Celeb Lookalikes Who Made Us Look Twice

20 Things Fans Of The Royal Family Ignore About Prince Harry

15 Things People Should Know About Kylie Jenner's Bodyguard Tim Chung

13

Christina Aguilera – Low Standards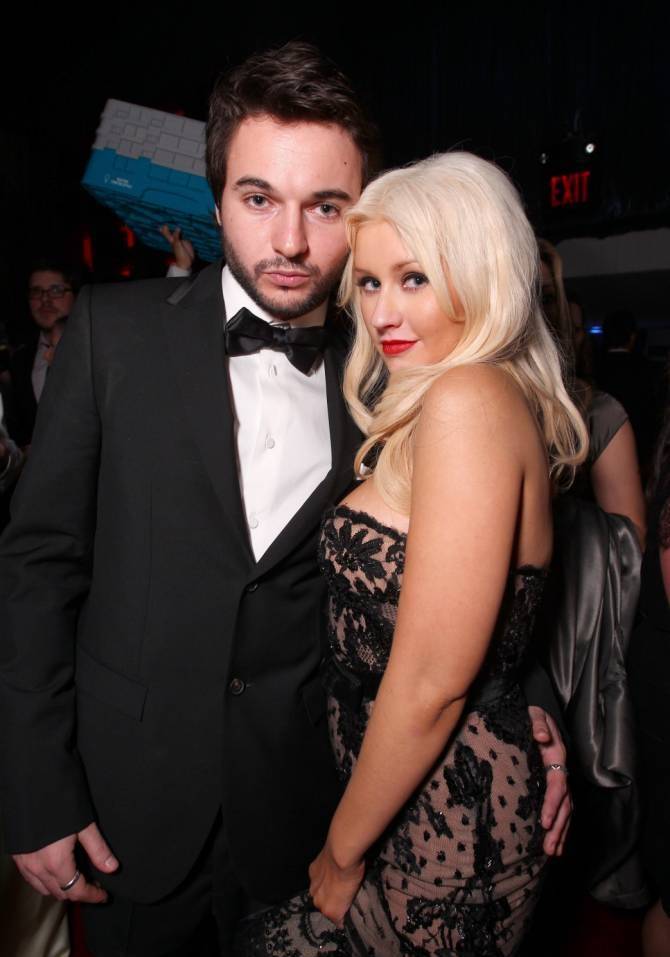 The world first got a taste of Christina as a child on shows like Star Search and the Mickey Mouse Club. We watched her grow up and into her figure while being vocal about her style through her clothing choices and outward appearance. She is not just a singer and actress, but a television personality as well, as a coach on the singing competition, The Voice. Christina may have sung a song called "Beautiful" but her history with men is anything but. Things with ex-husband Jordan Bratman started off alright – they were best friends, after all – but it didn't really take long for the two to be at each other's throats. The relationship reached an all-time low when Christina knew she "had to end it," she reveals in an interview with People magazine.
The relationship reminded her of the fighting between her parents right before they split apart when she was only seven years old. She told People that she thinks her parents stayed together too long and that she can recall their fierce bickering. She didn't want to set that kind of example for their son Max, so she called it quits on the marriage and they filed for divorce.
To be fair, Christina has since been with Matthew Rutler who may, in fact, be her knight in shining armor. They have a beautiful daughter together and seem ridiculously happy so perhaps her standards aren't very low after all.
12

Mariah Carey – High Standards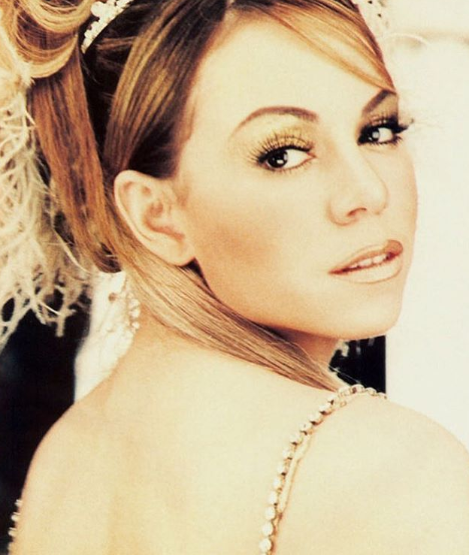 No one other than Mariah Carey could be referred to as the "Supreme Songbird" by the Guinness Book of World Records for her incredible five-octave vocal range and her vocal power. Although this talented American singer-songwriter has a semi-questionable dating past, she hasn't exactly been dating whatever's at the bottom of the barrel. Not only has she been married to music executives and comedians, she's dated singers, and was engaged to an Australian billionaire. For the past few years, the "Touch My Body" singer has had an on and off again fling with choreographer Bryan Tanaka, a man who she has been professionally linked to for over a decade according to People magazine.
Bryan was a backup dancer for Mariah's Adventures of Mimi tour in 2006 but it wasn't until recent years that the pair had gotten romantically involved. It was reported that Carey and Tanaka didn't get together until after the split of her and Packer, the billionaire, but People also speculates that Packer disliked and felt threatened by Bryan because of a certain situation that involved him dancing on Mariah. Mariah may not have found that special someone to permanently settle down with but that's just because she's a diva with high standards.
11

Kate Moss – Low Standards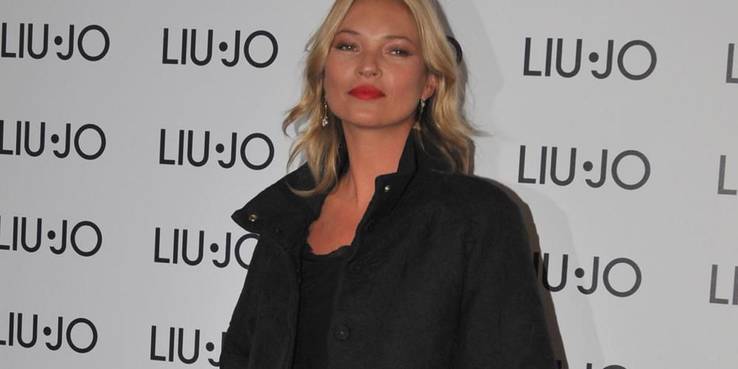 Perhaps The Fashion Spot said it best when they said, "Kate Moss' love life is as legendary as her modeling career." Just not in a good way. Yes, she has dated some hunky actors in the past, including Johnny Depp in the 90s, but that doesn't mean every single man she's called her own had the same looks as Depp does. Fast forward past Johnny and a few others to the father of her daughter, Jefferson Hack. The pair split in 2004. Skip past a party boy and an actor and you end up with Pete Doherty, the former Libertines' frontman and notorious partier.
These two dated during Kate Moss' rise to fame, meaning she was considered to be one of the top high fashion models in the world. The problem was, as Vanity Fair describes it, she was either "a victim of overzealous media or of her own edgy lifestyle." Either way you painted the picture, the root of the question always led back to her party boy rockstar, Pete, who had a known problem with partying and addiction. Moss eventually ended the relationship that Pete compared to the Vietnam War, but then began seeing Anthony Rossomando, Doherty's sub-in. He says he eventually just stopped taking her calls which is a clear no-no in the dating rulebook.
10

Mary-Kate Olsen – High Standards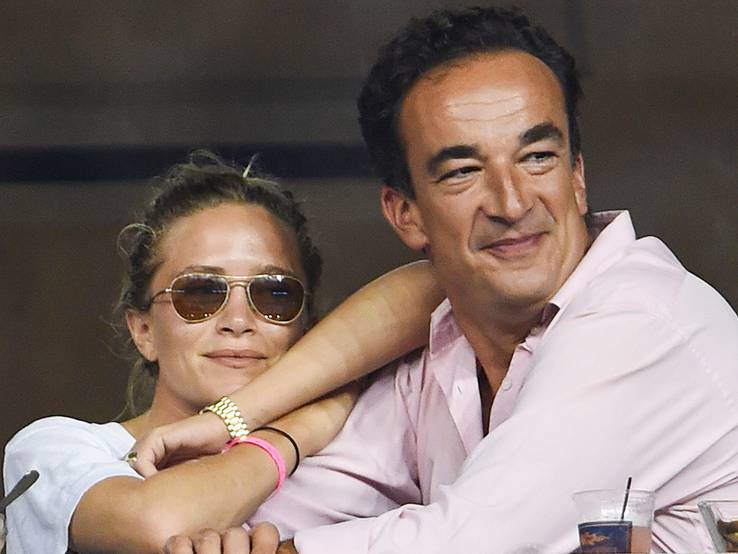 After seeing Mary-Kate and Ashley kissing every single cute boy in their preteen and teenage straight-to-video movies we always wondered what sort of men these sisters would end up with. Even though Ashley hasn't settled down as of yet, Mary-Kate seems to have chosen her man according to her incredibly high standards. Anyone who knows of the Olsen twins should know that they first got into acting at the ripe young age of just over a year old when they collectively played the part of Michelle Tanner on Full House. After their time on the show, the sisters went off to star in a number of movies before retiring from acting in 2012.
Together, these ladies have co-founded several clothing lines, co-authored a book, and are both members of the Council of Fashion Designers of America. With all of those incredible accomplishments underneath her belt, it's easy to see why Mary-Kate decided that she could only have the very best for herself when it came to her husband.
She picked Olivier Sarkozy, the former French President's half-brother and French banker who just so happens to be stationed in the United States. It may seem like another teenybopper film plot but this fairytale really happened in 2015. E! News dishes about the intimate wedding that only hosted 50 of their closest friends and family, and several bowls of cigarettes. Despite the unusual party favors, it's pretty clear this queen has found her king.
9

Clare Grant – Low Standards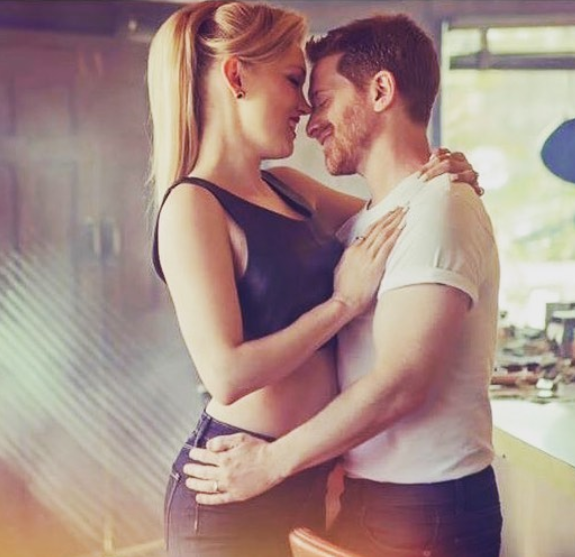 Clare Camille Johnson is more often to referred to by her stage name, Clare Grant. She is an actress, producer, and model who co-founded a media group called Team Unicorn. Now, she doesn't have a lengthy list of men-to be avoided but rather she married Hollywood's punchline. When you're talking about the Seths of Hollywood, Seth MacFarlane, Seth Rogen, and Seth Green, the short jokes and the mean ones are saved for the smallest Seth, Seth Green. Of course, this is the Seth that Clare fell in love with and the rest was Star Wars history.
Despite her beauty and his hilarious ways, this couple is always under fire. The Daily Mail UK even went as far as to refer to the couple as "Little and Large" in a 2013 article.
The event was the premiere of Green's newest film The Story Of Luke, and Clare was apparently "towering over" her husband. They later went on to say that she "dwarfed" him despite only being three inches taller than him (without heels). They may have an adorably geeky love about them, but the most talked about aspect of their relationship is their physical differences and how she can do much better.
8

Mila Kunis – High Standards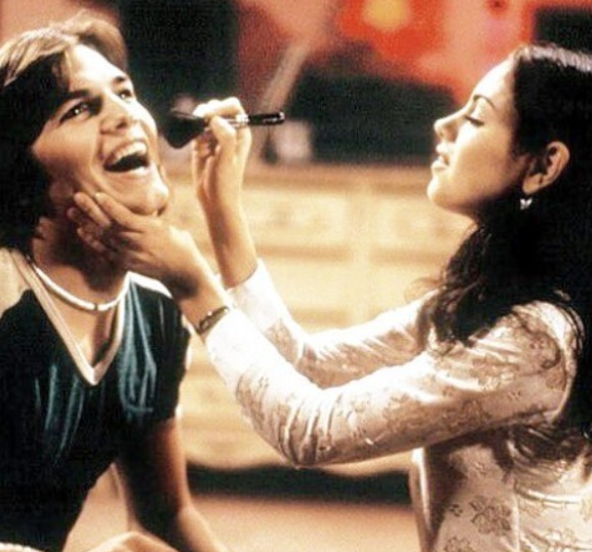 Milena, more commonly known as Mila, is an American actress who lied about her age to be on a TV show. The show, That '70s Show, was a huge hit. It was also, coincidentally, the place she would meet her future husband, so the fact she lied about her age was probably one of the best decisions in her life. She played Jackie Burkhart alongside Ashton Kutcher's Michael Kelso from 1998 to 2006 during which she also voiced the character of Meg on the animated series Family Guy beginning in 1999. Since her TV series days, she has been in a numerous amount of award-winning films. For the longest time (2002-2011) Kunis was in a relationship with child star Macaulay Culkin.
It was right after the height of Culkin's career (Uncle Buck and Home Alone), a time where Mila tells US magazine that "he was huge," and "you couldn't walk down the street with him" since fans would simply scream at the sight of the Home Alone star. These two stayed together until January 2011 when the pair, who have remained friends, amicably split. A little more than a year later, she and her former That '70s Show co-star reconnected and started dating. Two years after that, Mila and Ashton got married and now have two children together. Kunis told Elle during an interview that Kutcher is hands-down the "World's Greatest Husband." She also told Today just last year that she and Ashton are still in the "honeymoon phase," which is probably why they are referred to as "relationship goals."
7

Katy Perry – Low Standards
Besides Katy being accused of appropriating black culture right alongside Miss Miley with her short pixie haircut, Katy Perry is also talked about because of her bad dating history, mainly with the English comedian, Russell Brand. Not many people were big fans of the pair dating and when they got married in 2010, few were as excited about the union as the happy couple was. However, they didn't last forever and Perry was divorce-dumped over text just two years after tying the knot. Despite that less-than classy act from Russell, he does sit down with UKTV to explain his actions and why things didn't work out with the "Roar" singer. He blamed the failed marriage on being one of the expenses of fame but that's still no excuse for breaking up a marriage over a text message.
This relationship, thankfully, was her lowest of lows since she then began dating John Mayer. After that relationship went south as well, Katy struck up a short fling with DJ Diplo, before having a long-term relationship with actor Orlando Bloom. That only lasted until early 2017, after they attended the Vanity Fair Oscars Party together as a couple. Glamour Magazine UK has noted that she and Bloom are back together as of May 2018, so we'll have to wait to see where that goes. If she ends up marrying Orlando, she will have clearly raised her dating standards from her Brand days.
6

Elizabeth Banks – High Standards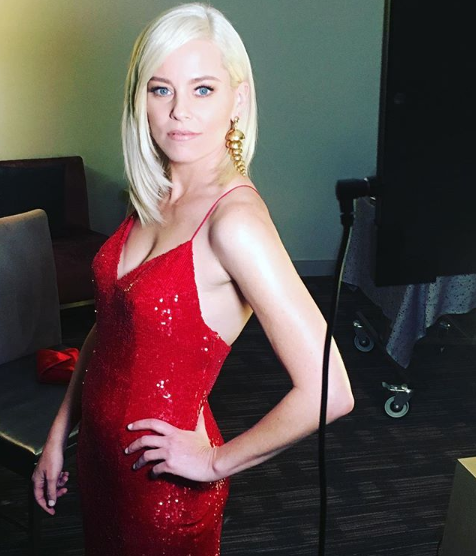 It is true that Max Handelman isn't the most handsome man in the world, but to Elizabeth Banks, he's obviously more than enough, and that is all that really matters when it comes to love and relationships. This actress, comedian, and producer met the sportswriter/ producer, Max Handelman, on her first day of college back in 1992.
They were married in 2003 and are still together, fighting the laws of Hollywood marriage, and have welcomed two boys into the world together. He might not be the richest guy on the block but together this dynamic duo has a net worth of $30 million. That's pretty impressive by any couple's standards. 
More importantly, Banks' standards of dating led her to her true love. Sometimes, true love doesn't look like what you thought it would. Elizabeth told People that "we have always dreamed about our life together. And we work together every day, and we have a lot of respect for each other on every level. And then there's love. And then there's lust. So it's great." In regards to her relationship and the family she's created with Max, we think she's hit the nail right on the head.
5

Christina Hendricks – Low Standards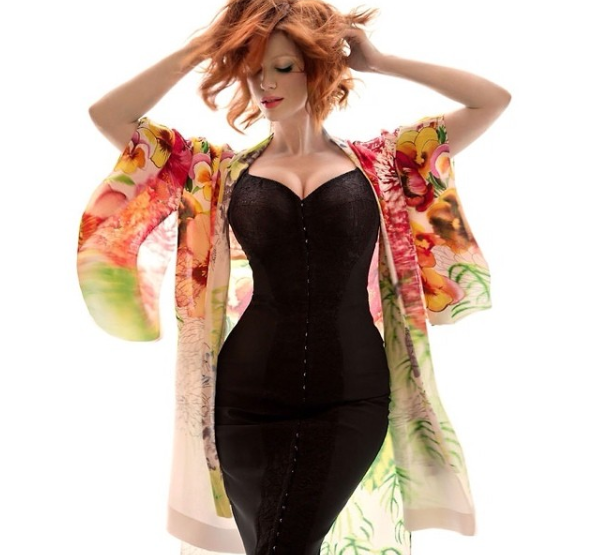 As with the case of Clare Grant and husband Seth Green, Christina Hendricks' husband Geoffrey Arend isn't the sort of man you would expect to be with such a beauty. In fact, they were even named as one of US Weekly's "Unlikely Celebrity Couples" since she was an emerging bombshell and Arend, well, wasn't. Christina and Geoffrey met through a mutual friend and they got married in 2009. Although it may seem like a match made in awkward heaven, we weren't going to be seeing any baby redheads in the future from these two.
For one, she is a natural blonde and even though she told Arend she wanted to have his children, as reported by the Daily Mail UK back in 2012, she has since changed her mind and has now gone on in interviews about how neither of them wanted kids and how they have happily settled on puppies. This is a personal decision that the couple settled on together. Of course, she is entitled to do whatever she wants but that doesn't mean we aren't all sad about not seeing any baby Hendricks' running around. They would have surely been adorable.
4

Victoria Beckham – High Standards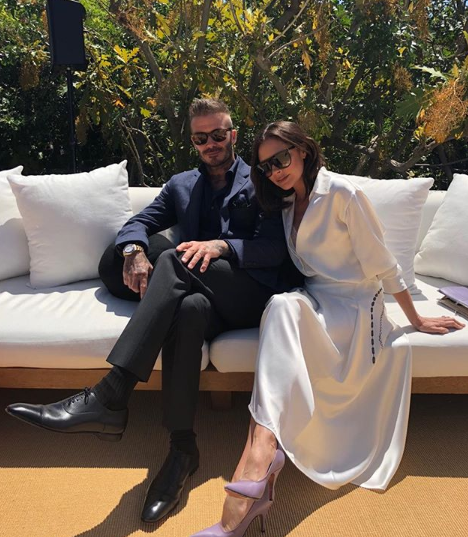 If you remember seeing the Spice Girls back in their heyday, you could agree that Victoria or "Posh Spice" was the chick that was the hardest to impress. That being said, her heart could not have possibly been won over by anyone else other than the heartthrob soccer player, David Beckham. They met at a charity football match back in 1997. She admitted at the time that she didn't know who he was since she didn't follow the sport. Thank goodness that didn't matter because they got married two years later in a castle in Ireland on matching golden thrones no less! In the years following, this high-profile couple has had four kids, three boys, and one daughter.
The beautiful family is often the topic of discussion, whether it be about how their amazing kids have grown up written by US magazine, about their many extravagant trips as depicted in Hello magazine, or about their lives in general on one of the many websites out there solely dedicated to the Beckham family.
Despite one allegation talked about in a 2018 E! News article, Posh Spice lives exactly the life she's always wanted. She has incredible, well-behaved kids, and a loving and handsome husband.
3

Jennifer Lopez – Low Standards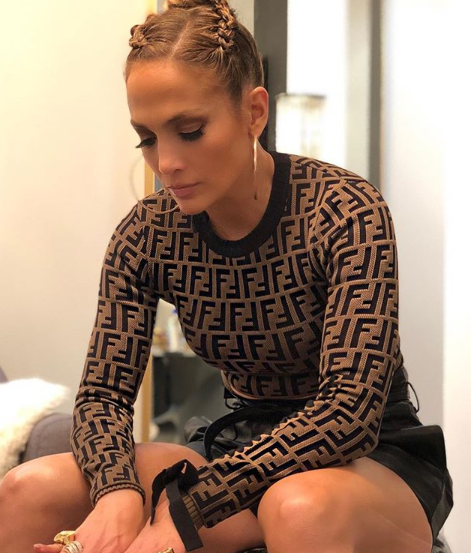 The infamous J-Lo is known for her outstanding beauty and sassy nature, but she is also, unfortunately, the topic of conversation when it comes to the types of men she dates. Just like a few of these other stars aforementioned, Jennifer Lopez seems to have an issue with dating men who aren't up to par, at least in comparison to her in the looks and success department. Sure, she like some of the others, have dated a few actors, singers, or backup dancers that aren't too bad but it never seemed to work out. There are a few guys, however, that J-Lo has dated that proves her dating standards are as sub-par as can be.
The Thrillist mentions odd couple Jennifer and Marc Anthony, and goes on to say that finding a less attractive partner will make them "work harder to impress you," meaning that Jennifer should have been given everything she wanted. Apparently, he couldn't deliver since the couple divorced after being married for seven years. Instead of giving herself time to recover from the divorce, Jennifer gets right back on the horse with money-hungry Casper Smart, one of her backup dancers. Casper had all the opportunity in the world being with a woman of J-Lo's standing but he floundered all that away when, as People reports it, he chose another woman over her not just once, but twice, thus ultimately ending the relationship.
2

Meghan Markle – High Standards
Meghan Markle has to be the celebrity on this list with the highest standards of them all since she's caught herself a real-life prince. The world went nuts over the true rags to riches Cinderella story of Kate and William when they were the center of attention and about to be wed and they now have the chance to go nuts again with the marriage of William's younger royal brother, Harry. Both a retired actress and a humanitarian, Markle was once listed as one of "100 Most Influential People in the World" by Time magazine. She and Prince Harry began their relationship in June 2016, three years after her divorce from actor/producer Trevor Engelson, an event that was explicitly talked about in England.
Meghan outlines the reasons she is in love with Prince Harry in a 2017 interview with Vanity Fair, which was actually the first time she had spoken publicly about their relationship. In a whirlwind of events, the British Royal family is readying for another royal wedding set for May 2018. Since announcing their engagement, Markle has deleted her social media accounts with the statement issued by Kensington Palace that thanked everyone who followed her accounts over the years. We suppose you can't literally have "everything" when you're a member of royalty.
1

Britney Spears – Low Standards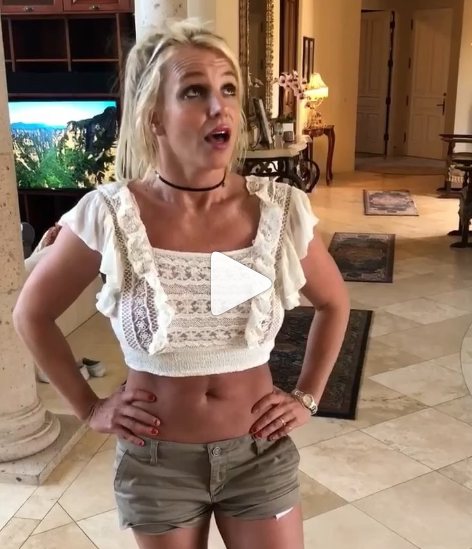 Britney Spears takes the cake when it comes to having really bad boyfriends. Often thought to have grown up too fast, Spears has had a rather fickle dating history. Starting us off is her childhood friend, Jason Alexander. They decided it was a good idea to get married at the Little White Chapel in Las Vegas and were married for a whole 55 hours before having the event annulled. Not that long after, Spears got into a relationship with a backup dancer named Kevin Federline and we all know how that went. Their relationship didn't have the blessing of the media since Federline had just publicly broken up with Shar Jackson who was actually pregnant with their child at the time he and Britney had started dating. A few years, and a few kids later, the pair divorced, citing irreconcilable differences.
In 2009, Britney and her father had to obtain a restraining order against her ex-boyfriend, Adnan Ghalib, and a few others were supposedly plotting to steal Spears' fortune. She then dated and got engaged to Jason Trawick, but that wasn't meant to last either and they called off the engagement one year after he proposed. The very next year Britney was involved with another man, but that too ended when the man in question, David Lucado, was caught on camera with another woman. The Daily Mail UK says Spears was "heartbroken" over the ordeal as we all would be. Perhaps things will be different with new boyfriend, Sam Asghari. We certainly hope so.
References: dailymail.uk.co, fitlifestyle.xyz, nydailynews.com, independent.ie, ranker.com, rappler.com, people.com, jezebel.com, businessinsider.com, thefashionspot.com, vanityfair.com, usweekly.com, usmagazine.com, glamourmagazine.com, hellomagazine.com
Source: Read Full Article