Marriage is one of the toughest things one can ever do, and celebrities feel exactly the same way. We all know they struggle just as much as we do when it comes to making relationships work. And it's kind of a shame that we witness these relationships crash and burn in such a public manner. But that's all just part of being famous, and that comes with the territory. Lots of celebs have different ideas about marriage itself, and some of them aren't shy about speaking their mind. And when it comes to being a wife, lots of celebrities have differing ideas when it comes to how they treat their men.
Some women love to establish strict rules on their husband, keeping them "whipped." These men readily agree to do whatever their wives tell them, and agree with them no matter what! One might be surprised to learn how many celebrity marriages are like this. But on the other hand, there are plenty of women who are totally laid back, letting their husbands do pretty much whatever they want, and adopting a super chill attitude when it comes to marriage. Some even feel that a husband should be the one making all the decisions! Read on to find out which of our favorite celebrity wives are strict, and which ones are super chill.
20

Meghan Markle Follows Strict Royal Protocol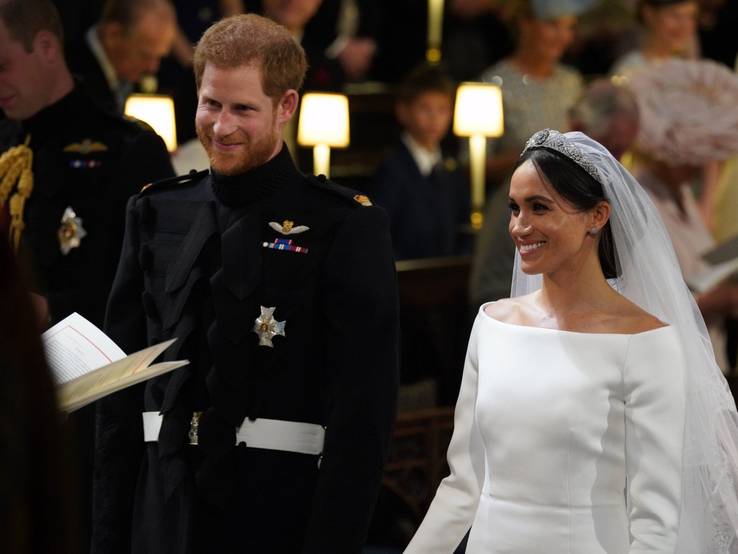 One of the most recent celebrity weddings was one that will go down in history – the union between Meghan Markle and Prince Harry. It's all anyone can talk about right now, but few have considered the implications that this might have on Meghan Markle's future. Being a member of the royal family and a Duchess means that she will have to follow all of the royal rules expected of a royal wife. She might not be making these rules herself, but she's definitely a celebrity wife with strict rules to abide by.
MetDaan published an article detailing all of the strange rules that a royal wife must follow, and it's clear that Meghan Markle will also be expected to follow these strict rules without fail.
First of all, the Queen's blessing is required for the marriage to even take place. She can no longer have a social media account, and she is forbidden from signing autographs. She also can no longer wear miniskirts, and she's not supposed to cross her legs when sitting. Yet another rule is that she cannot start eating until after the Queen has started, and she can't continue eating after the Queen has finished her meal. There are many other rules, and that's just a few that Meghan Markle will be expected to follow.
19

Faith Hill "Tolerates A Lot" From Her Husband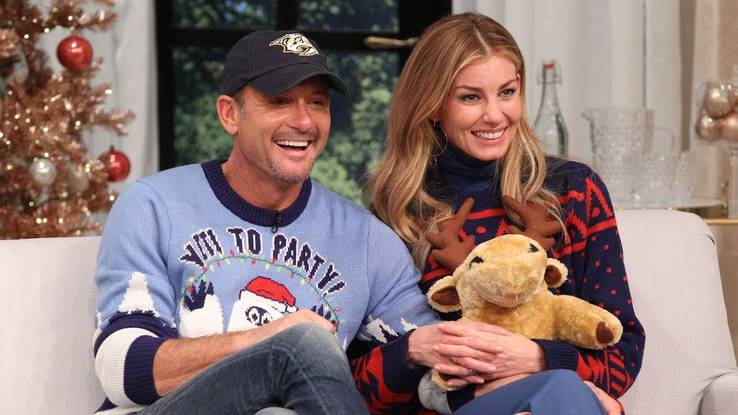 Faith Hill is one of the most famous country singers of all time, and she's managed to achieve astounding success with her music career. She once recorded a song that was part of the Pearl Harbor soundtrack, which made her a global star. In addition, she's married to another extremely famous country singer, Tim McGraw, who is also one of the most successful in this genre. The two have recorded many duets together, and they're definitely one of the most successful power couples in the music industry right now. But as they both reveal, they're pretty easy-going when it comes to their marriage, and Tim McGraw seems to describe his wife as a pretty chill person.
According to an article by People, Tim McGraw once revealed why he thinks Faith Hill makes such a good wife.
He stated: "Well, she tolerates a lot, I think that's probably the main reason." In response, Faith Hill replied to her husband: "You tolerate a lot too. I'm not the easiest person. We do actually like one another." It's clear that Faith Hill is pretty tolerant of her husband, but it also seems to be a two-way street – or at least that's the impression we get from these quotes.
18

Kim Kardashian Has A Strict "No More Babies" Policy With Kanye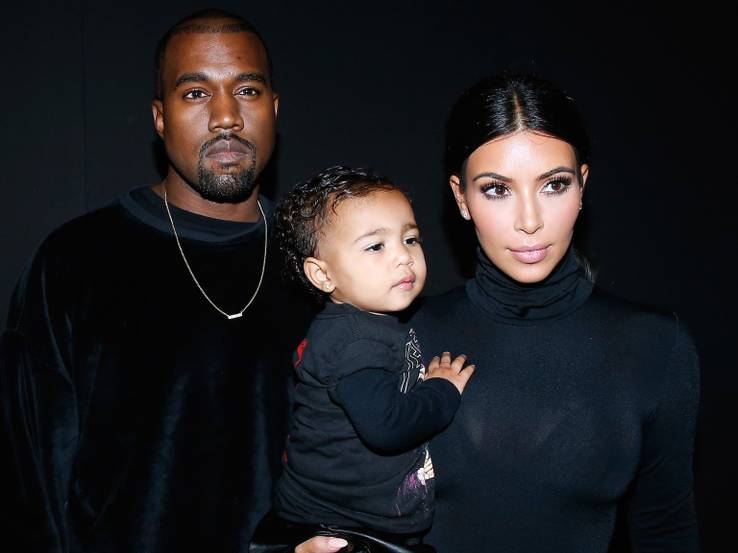 If anyone thought the last duo was a power couple, then this one blows them right out of the water. Kanye West and Kim Kardashian have been one of the most famous couples of all time for some time now, and they're never far from the headlines. Their marriage was a huge deal, and presently their family life continues to play a major role in both stars' lives. Kim Kardashian now has three children with the rapper and artist, and they seem to be living a happy life together. But recently, Kim Kardashian came out and said that she's been making some rules when it comes to her marriage – at least when it comes to how many children she wants to have.
Harper's Bazaar posted quoted from a recent 2018 interview with Kim Kardashian in which she expressed the fact that she's put her foot down and said no to more kids.
The interviewer reminded Kim K that she'd previously stated a desire for tons of kids, but it seems like she is rethinking that statement. When asked if she wanted more children, she stated: "I dunno. My home and my heart feel really full right now, in the best way. "I don't think I could handle more than that. My time is spread really thin. And I think it's important that in all couples, the mom gives the husband as much attention as the kids."
17

Emily Blunt Doesn't Want To Hinder Her Partner's Life In Any Way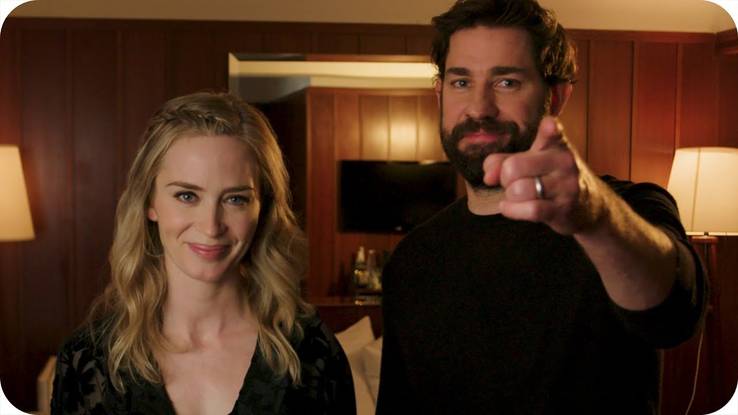 Emily Blunt and John Krasinski are two of the most prominent actors in Hollywood today, and they also make up one of the most famous entertainment couples alive today. They are totally well-suited to each other, and it seems like a real marriage made in heaven. Both are very successful working actors, and although their schedules are undoubtedly busy, these two lovebirds somehow make it work. And when it comes to their marriage philosophy, it seems like Emily Blunt stays pretty chill, allowing her husband to live his life in a free way, and not controlling him too much. It definitely seems like these two have a handle one what works and what doesn't when it comes to their marriage.
Martha Stewart Weddings quoted Emily Blunt in one of their articles, and she said she was the kind of wife who would support her husband and not "clip their wings." 
She stated: "If you are in a relationship, you have to talk to each other and you have to be forever generous. The best relationships that I have seen of my friends, and hopefully that I am in, is that you can't clip each other's wings. You have to really empower the other one to be everything they can be."
16

Ellen And Portia Have A Strict "No Secrets" Rule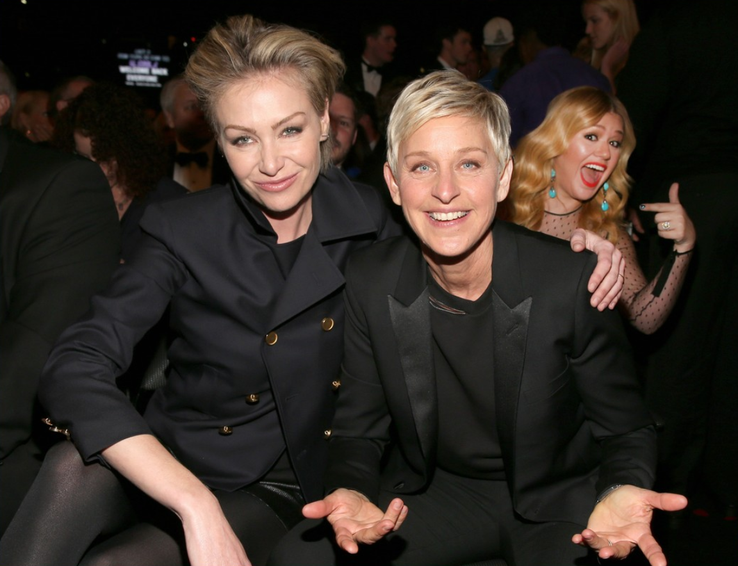 Ellen Degeneres and Portia de Rossi are two of the most famous names in the entertainment industry, although their marriage with each other was what really made history. To date, they are one of the most famous gay couples in the world, and they really deserve their place in the spotlight. But what about their marriage? What kind of strict rules do these two spouses follow with each other?
In an interview with Entertainment Tonight, Portia de Rossi admitted that she and Ellen Degeneres have a very special "no lies" rule. She explained: "We're just really good friends and we talk about everything, and we never ever, ever lie to each other, like, not even the tiniest lies. And she's the only person I want to hang out with. Like, she is my best friend and I just want to be with her all the time. She's just so awesome! Who wouldn't want to be with Ellen all the time?"
This seems like a great rule to follow for all marriages, and it's clear that these two made a great choice when deciding to follow this simple rule. It's not exactly clear who's making the rules though. Was it Ellen who put this rule in place, or Portia? Maybe it was a mutual agreement…
15

Meryl Streep Says The Secret To Marriage Is To "Shut Up" Every Once In A While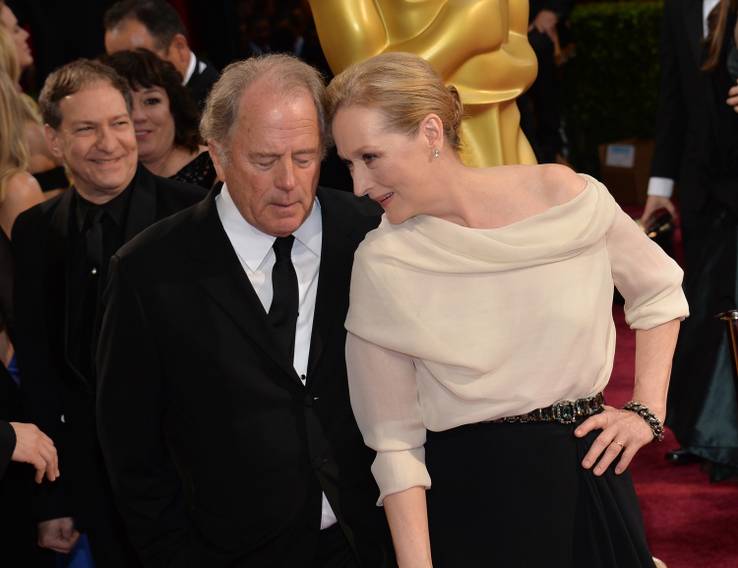 Meryl Streep is considered one of the best actors alive today, possibly of all time. And this is for very good reason. Meryl Streep has proved time and time again that she's capable of bringing out some truly stunning performances, and has won an Oscar for her amazing efforts. But most of us don't know too much about her family and personal life. She actually married a man called Don Gummer, who is an American sculptor. When it comes to her marriage, she didn't go the obvious route and marry another actor – although she did marry an artist. It seems like this is a rare example of a celebrity marrying someone who is pretty much just a normal person, which makes for a nice change.
In an article about celebrity marriages, Hollywood Reporter once quoted Meryl Streep as saying: "The secret of a happy marriage is goodwill and a willingness to bend and to shut up every once in a while."
Even though Meryl Streep has a reputation as a strong woman and a powerful figure in the film industry, it seems that in terms of her marriage, she knows how to let her man have his way every once in a while.
14

Jenna Elfman Has A Bunch Of Marriage Rules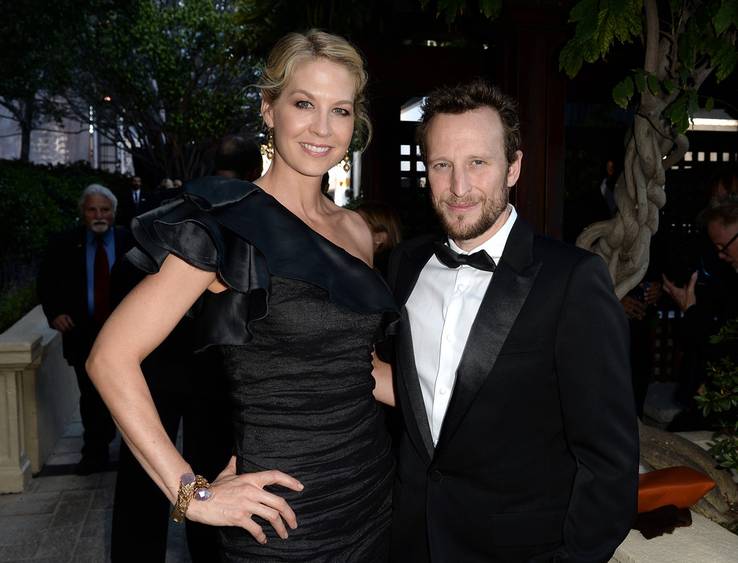 Jenna Elfman is a name that really needs no introduction, and this famous actress has done tons of work over her long career. She's most famous for TV comedies such as Townies, and she's now a series regular on AMC's Fear The Walking Dead. Despite all of her success, she remains extremely down to Earth, and she's married to fellow actor Bodhi Elfman, who she met all the way back in 1991 on the set of a Sprite commercial. Since then, the marriage has lasted well over 25 years, and she recently went on a talk show to explain three rules that she thinks helped her marriage last so long.
When Jenna Elfman went on the popular talk show Wendy, she revealed three rules she had for her marriage to her husband. The first rule is no secrets, and she says that they both stay "really open" because "no one's perfect."
She also stated that for a relationship to work, you have to be regularly intimate with your partner. And her last rule for a good marriage is humor! It definitely feels like Jenna Elfman has a pretty good handle on the whole marriage thing, and it seems like for certain people, a set of rules and guidelines such as these can really help a marriage work out in the long run.
Featured Today
12 Marvel Actors Who Are Actually Tough (And 12 Who Are Total Softies)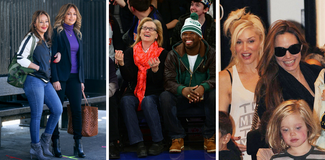 20 Hollywood BFFs Fans Would Be Surprised To See Together

20 Surprisingly Strict Rules Royals Have To Follow When They Travel

13

Jada Pinkett Smith Has Talked About Her Open Marriage Before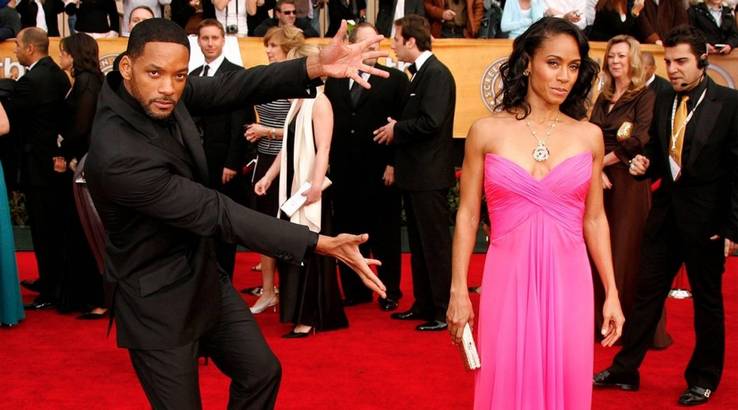 Jada Pinkett Smith is another famous actress with an equally famous husband, Will Smith. The two have been in the news a lot for their various acting projects, as well as their relationship together and their wonderful family. But not too long ago, there was a lot of talk online after Jada Pinkett Smith seemed to allude that she and her husband were in an open relationship.
The Huffington Post quoted Jada Pinkett Smith as saying: "I've always told Will, 'You can do whatever you want as long as you can look at yourself in the mirror and be okay.' Because at the end of the day, Will is his own man. I'm here as his partner, but he is his own man. He has to decide who he wants to be and that's not for me to do for him. Or vice versa."
Some people interpreted that as an admission that Will Smith and her are in an open marriage. She later felt the need to clarify her statements, and was quoted by US Weekly as saying: "Here is how I will change my statement… Will and I BOTH can do WHATEVER we want, because we TRUST each other to do so," she clarified. "This does NOT mean we have an open relationship… this means we have a GROWN one."
12

Justin Timberlake Knows That Jessica Biel Is The Boss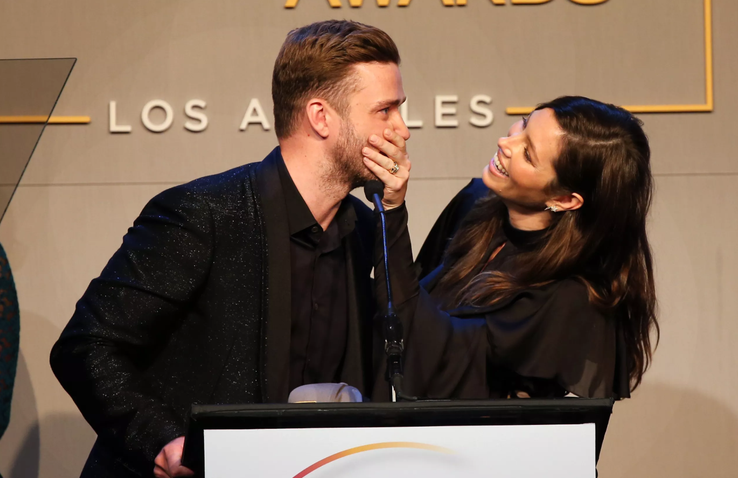 Justin Timberlake and Jessica Biel might just be one of the cutest celebrity couples in existence, and there's tons of photo evidence to back up that fact. Both celebs have had incredible careers, and they can look back on what they've achieved with a strong sense of pride. It does seem like both of their careers are waning a little bit in recent years, although that might just be because of their shift in focus towards a healthy, happy family life. And when it comes to this relationship, it seems like Jessica Biel is happy being the one in charge – and Justin Timberlake is happy to keep his wife satisfied. Or at least that's what we can assume based on his past quotes.
Justin Timberlake does not hide the fact that his wife is treated very well in his marriage, and he also reveals that there are some pretty interesting rules in his marriage. 
Martha Stewart Weddings quoted the singer and actor as saying: "We have a couple of rules in our relationship. The first rule is that I make her feel like she's getting everything. The second rule is that I actually do let her have her way in everything. And, so far, it's working." It seems like these rules mostly benefit Jessica Biel…
11

Candace Cameron Loves Being A Submissive Wife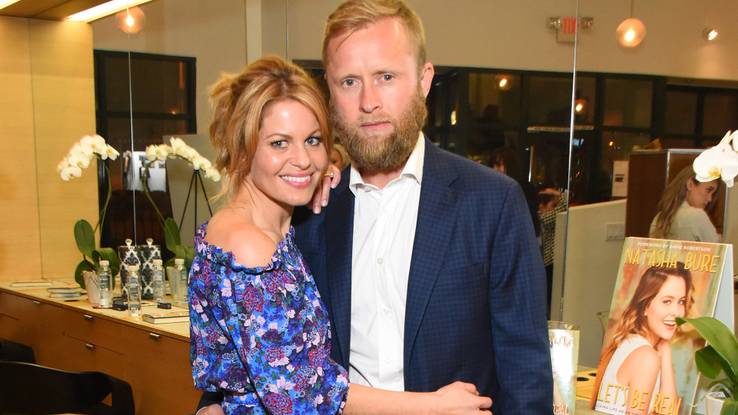 Another interesting woman who has spoken about her marriage is Candace Cameron, who is married to ex-hockey player Valeri Bure. She makes no secrets about the type of marriage she has, and she is perfectly okay with letting her husband take charge and be the dominant one in the relationship. Some might call her a "chill wife" because of this, while others would merely call her "submissive," but whatever it is, they both seem happy in the relationship.
ABC News quoted Candace Cameron as saying: "I love that my man is a leader. I want him to lead and be the head of the family and those decisions, major decisions, do fall on him. It doesn't mean I don't voice my opinion. It doesn't mean I don't have an opinion. I absolutely do. But it is very difficult to have two heads of authority. I allow him to make the final choice."
"Obviously I will make my opinion very clear and clearly I have been married for 17 years and we have a very happy marriage and it works very well. The definition that I'm using with submissive is the biblical definition. It's meekness. It is not weakness. It's strength under control. It's bridled strength."
The article also published an excerpt from a book she wrote, which reads, "I quickly learned that I had to find a way of honoring his take-charge personality and not get frustrated about his desire to have the final decision on just about everything. I am not a passive person, but I chose to fall into a more submissive role in our relationship because I wanted to do everything in my power to make my marriage and family work.
10

John Legend Knows That Chrissy Teigen Is Always Right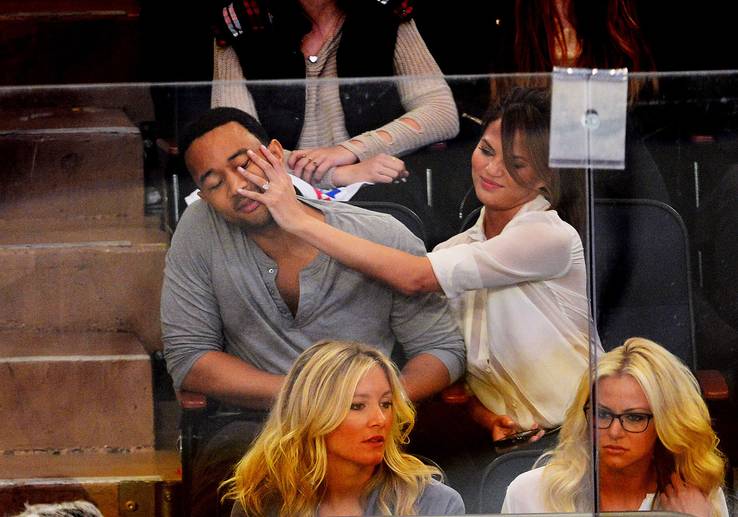 Another simply massive power couple in the world of Hollywood and entertainment is John Legend and Chrissy Teigen. These two have been all over the news, and the media just can't seem to get enough of them. They are very open about the ins and outs of their relationship, and this extends to the good times and the bad. They revealed that they'd struggled immensely with conceiving children, but all of those worries are behind them. But have you ever wondered about what goes in this relationship? As it turns out, there are some interesting marriage rules when you look closer at this famous power couple we all know so well.
As quoted by Elle, when asked about the best way to resolve an argument with your wife, John Legend replied: "Tell your wife that you're sorry and that she's right. That's the best way to resolve an argument, because she probably is right. And even if she isn't, just tell her that."
He was also quoted as saying: "I love it when my wife is successful. I love with when she's doing something she's enjoying. I love it when her books sell out. I love it when her television show is doing well."
9

Mo'Nique Gives Her Husband A Pass With Other Women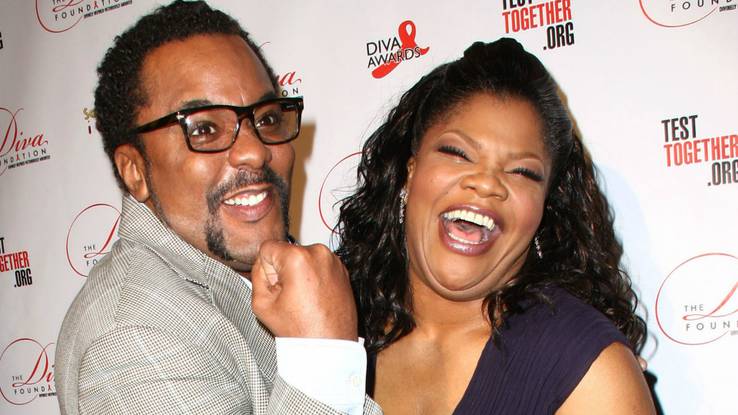 Mo'Nique is a popular stand-up comedian and actress that is well-known globally. She married a man called Sidney Hicks, and these two have some interesting arrangements when it comes to their marriage that have caused quite a stir online and in the general media. It seems that they have an agreement where it's okay if the other one goes for other someone else, which would make her a pretty chill wife in many a man's eyes.
"I originate from this place called Africa and what I know of African kings — tell me about one of them that just had one wife. Do you know any of them? I don't… So when we came [to America], we adopted other people's ways and that's called ownership. I don't want to be owned anymore… We're humans, guys, that's all."
She went on to explain: "Often times people [stray] because of something they're not getting… All these people on the face of the earth, do you think my eyes won't say 'He's fine!' or 'She's attractive'? And if you want to go further with it, let's be honest enough to have those conversations. What is it about that person that you find you want to [be] with them? Because they may give you something that I'm simply not willing to do. And if that's the case, how could I be mad? Because I'm not going to do it, should I deprive you of not having it?"
8

Adam Levine Says That Behati Prinsloo Is Always Right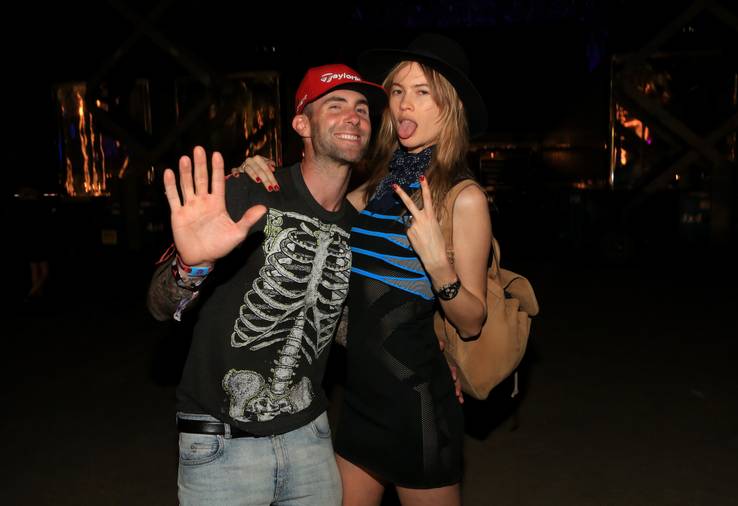 Adam Levine is a name that really needs no introduction, as he's one of the most famous and popular singers in the world. He is currently the lead singer for the group Maroon 5, and he has tons of fans all around the world as a result. He is a huge advocate of the power of yoga. In 2012, he met Behati Prinsloo, a woman of South African heritage who was raised speaking Afrikaans. Of course, she is no strange to the world of fame either – she's been a Victoria's Secret model for quite some time now. The two now have two children together, and it really seems like the two couldn't be happier together. So what's the secret to all this success? Well, when he was asked about it, Adam Levine admitted that he pretty much always lets his wife have her way, and that she's "always right."
When asked about his marriage advice, Adam Levine was quoted by Martha Stewart Weddings as saying: "Listen to the woman, man. She's always right. Even when you don't always think that's the case, make her feel like it is. Trust me."
Seems like this Victoria's Secret model has got her man on a tight leash… Or maybe he's just really caring about his wife.
7

Melissa Gorga Says Her Man Is The Head Of The Household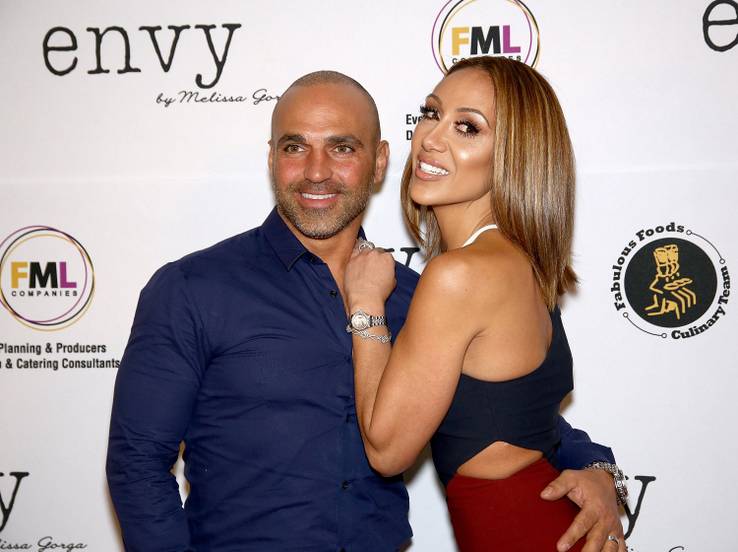 Another woman who might fit into the "chill wife" category is none other than Melissa Gorga. You may remember this woman from The Real Housewives Of New Jersey, and she's been a cast member of this reality TV show from the third season onward. The fact that she's part of such a huge show will make it obvious why she has so many fans all over the world, and her husband Joseph Gorga is a big part of her life. So why is she a "chill wife?" Well according to her, she's fine with letting her husband lead and call the shots.
Madame Noire quoted Melissa Gorga as saying she lets her husband lead, explaining: "Husbands want their wives to submit; wives want our husbands to dominate. Fans of Fifty Shades of Grey can attest that there's a difference between racy and [too much]. When Joe and I talk about dominance and submission, it's racy. It's about a man being a man, a woman being a woman, a man taking charge and a woman letting it happen — consensually! There are times I play hard to get, and Joe knows those signals. But when I am not in the mood, Joe doesn't force me to do ANYTHING."
6

George And Amal Clooney Have Some Strict Marriage Rules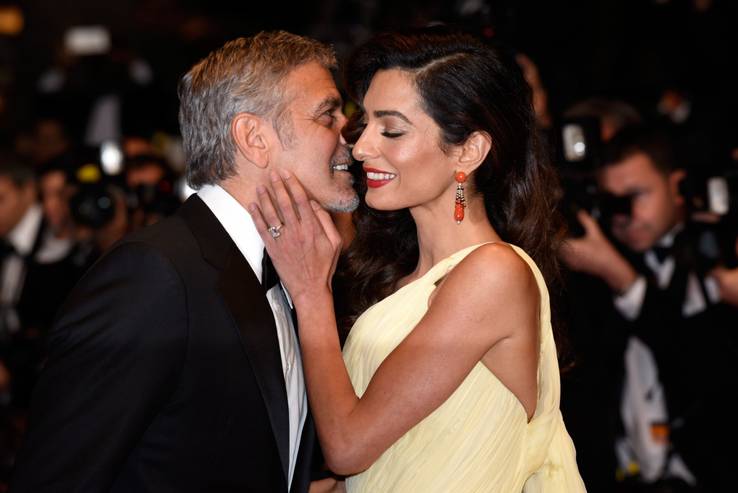 Everyone was pretty shocked when George Clooney finally got married. For a while there, we had pretty much given up on this famous Hollywood Fox ever finding love – but just when we least expected it, he settled down. As it turned out, he wasn't actually averse to the idea of marriage, he was just waiting for the right person to come along. And that person was none other than Amal Clooney, who works for the United Nations. Now it seems that Amal has tamed Clooney, and the two abide by a few strict rules when it comes to their marriage.
Martha Stewart Weddings quoted George Clooney as he explained his relationship with his wife, and the one rule both of them agreed to: "It's a humbling thing when you find someone to love. Even better if you've been waiting your whole life. And when your whole life is 53 years… Amal, whatever alchemy it is that brought us together, I couldn't be more proud to be your husband."
"We have a rule whereby we are never apart for more than a week. We have a place in London now where it's easy for us to spend a lot of time together and I can work on new film projects — writing, reading scripts."
5

Miranda Kerr Says She's Not An Alpha Female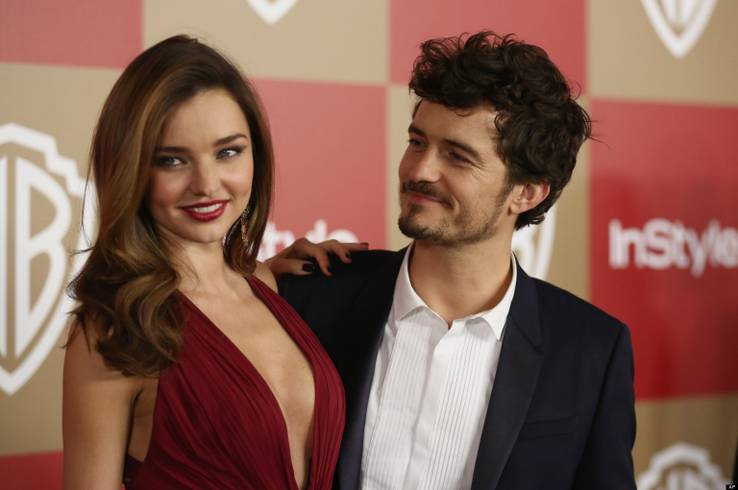 Miranda Kerr is one of the most well-known supermodels in the world, and she's definitely one of the most beautiful women that you'll see rubbing shoulders with the other celebs. She is of course famous for being a very popular Victoria's Secret model, and she's also dated stars and big names such as Orlando Bloom, to whom she was married for several years. But according to the star herself, she's very much a chill, laid back wife.
According to Miranda Kerr herself, she does not see herself as an "alpha female" when she's with her man, and she was quoted by The Frisky as saying: "I am quite dominant in my career, so what really works for me when I come home, is to relax more into the feminine side."
"If you're really an alpha female, you don't allow [your partner] to have the space to feel like the man in the relationship. Maybe I am too traditional, but men feel important when you ask for their help, instead of thinking you can do it all on your own. My mistake in my relationships has been to feel that I can do it all on my own: I don't need a man. That is definitely a mistake. Women generally want to feel loved and appreciated. It's something that I am working on every day, trust me! It's a challenge for me to do that."
4

Blake Lively Has Some Strict Rules For Ryan Reynolds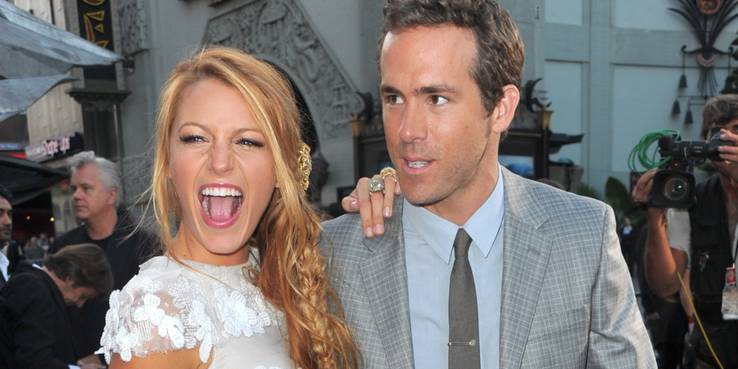 Ryan Reynolds and Blake Lively are a fan favorite when it comes to power couples, and these two have been together for quite some time now. Both are immensely talented actors, and have worked on some truly inspiring projects in their past. But at the end of the day, they know what's most important to both of them, and that's family. And as it turns out, Blake Lively does have some strict rules that she wants them both to follow.
Elite Daily quoted Ryan Reynolds as he explained the most important thing about his marriage. "We are very conscious of being very present as parents. I come from a big family and so does Blake, and we want to create a very warm and happy environment for our children."
The article went on to quote Blake Lively as saying that the two have a very important marriage rule – that their work never overlaps: "Knowing that, everything else comes second. We've each given up stuff we loved in order to not work at the same time. I'm fortunate to be in a place now where I get to find the material — a book or script — early and develop it. So I know ahead of time that I'm going to be working on this job at this time. And we can plan around it."
3

Angelina Jolie Has Talked In The Past About "Not Restricting" Her Partner"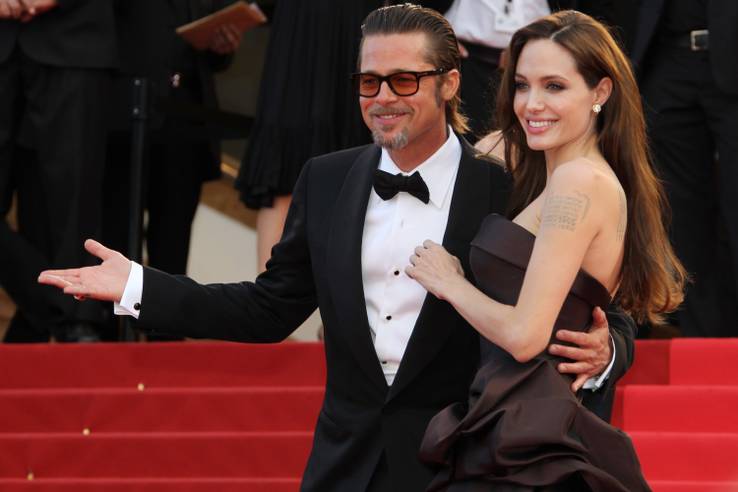 Angelina Jolie is one of the most famous women in the world, and she's given us so many incredible roles over the course of her career. From her early days in movies like Hackers, to her prime in movies like Lara Croft: Tomb Raider, she never fails to disappoint. And it was on the set of Mr. And Mrs. Smith that she grew close to her most recent husband, Brad Pitt. It was a relationship that captured the entire world's attention, and these two tried their best to make it work. It was during this time that Angelina Jolie expressed her feelings about marriage, and it's clear that she does fall into the category of "chill wife."
Angelina Jolie was once quoted by Women's Health Magazine as saying: "I doubt that fidelity is absolutely essential for a relationship… it's worse to leave your partner and talk badly about him afterward. Neither Brad nor I have ever claimed that living together means to be chained together. We make sure that we never restrict each other."
Some interpreted this to mean that the two had an open relationship, but at the very least it suggests that Angelina Jolie allowed Brad Pitt to be free and himself in the relationship.
2

Fergie Has Some Strict Rules For Her Josh Duhamel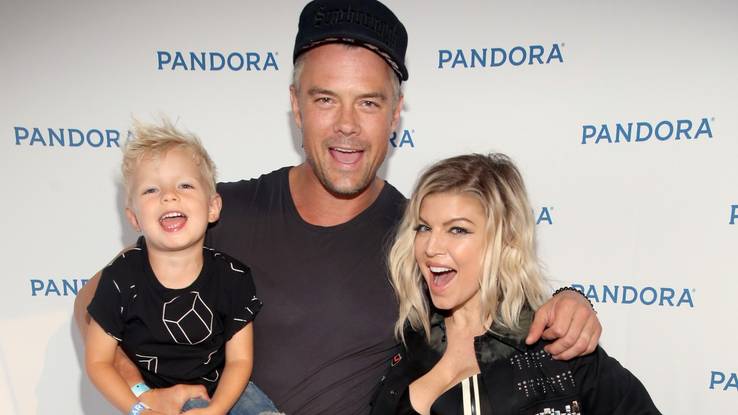 Fergie is definitely one of the biggest names in the entertainment world, and she's proven her amazing talent as a singer again and again. This famous member of the pop group Black Eyed Peas later went on to pursue a successful solo career, and it was during this time that she met her future husband, Josh Duhamel. This actor is no stranger to fame either, and is a successful actor with some major credits under his belt. The two were very close, until they split earlier this year, but Fergie revealed once that she does in fact have some strict rules for her husband.
Us Weekly quoted Fergie as saying that her husband attends marriage therapy sessions at her behest, explaining: "He's not afraid. He doesn't feel like he's not man enough." She also explained that the marriage does have some firm ground rules to go on. She stated: "My husband and I made a two-week rule. We've already talked about how we're going to have to trade off. He's going to have to come on tour with Axl for a while, and then there'll be a break. He'll take a job; I'll be on set with Axl." This means that the two stars were never apart for longer than two weeks.
1

Dolly Parton Is Famously Okay With Her Husband Being With Other Women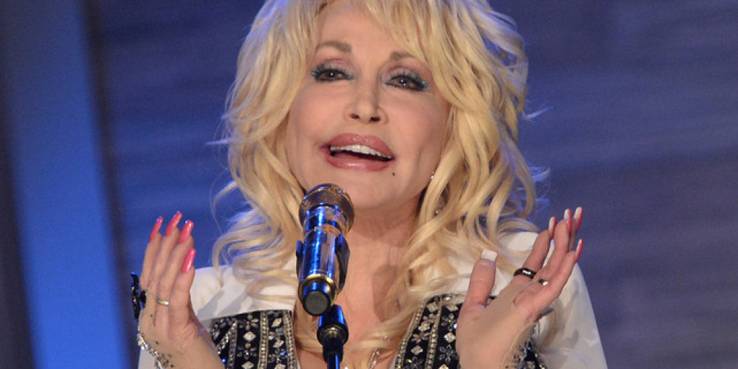 Dolly Parton is a name that really needs no introduction, and it definitely one of the most famous names in country music. She famously sang the hit single "Stand By Your Man," which is actually about staying loyal to your husband even if he has betrayed you. It became a controversial yet massively successful hit, but it was only one of many, which Dolly Parton brought out during her legendary country music career. She's still married to her husband, Carl Thomas Dean, and over the years she's said some pretty interesting things about her marriage. Judging by her relaxed, laid-back attitude to marriage, we can safely assume that she is in fact a "chill wife." But read her words for yourself, and make your own mind up!
Cheat Sheet quoted Dolly Parton as explaining that her marriage is very relaxed, especially when it comes to fidelity. She explained: "If we [stray] we don't know it, so if we do [stray], it's very good for both us. I don't want to know it, if he's [betraying] me. If I'm [betraying] him, he wouldn't want to know it. And if we do, if that's what's making it work, then that's fine too."
References: metdaan.com, people.com, harpersbazaar.com, etonline.com, hollywoodreporter.com, youtube.com, usmagazine.com, huffingtonpost.com, abcnews.go.com, elle.com.au, usmagazine.com, madamenoire.com, thefrisky.com, elitedaily.com, usmagazine.com, cheatsheet.com
Source: Read Full Article