10 A-List Actresses Who Fans Are Tired Of (And 10 C-Listers Who Have More To Offer)
Sometimes it seems like Hollywood is a very small place. And we don't mean in terms of its actual size—we mean that it seems like the same actors and actresses are always on our screens, and sometimes, it feels like you rarely see any fresh faces. But in reality, there are hundreds, if not thousands of people, making a living in the entertainment industry and working in films. Yes, some of them are quite famous and successful, and some of them are still struggling, but our point is, there's a whole lot of talent out there. More than you might imagine! After all, sometimes it looks like the same actors and directors win Oscars and Emmys year after year.
There are certain actresses who have firmly established themselves on the A-list. These are some of the highest paid women in Hollywood, and they have often been working in the industry and starring in massively popular films and TV shows for decades now. Sure, they are some of the most famous people on the planet—but does that mean they're the most talented? No, not always! Here are 10 A-list actresses who fans are tired of, and 10 C-listers with more to offer.
20

A-Lister We're Tired Of: Jennifer Lawrence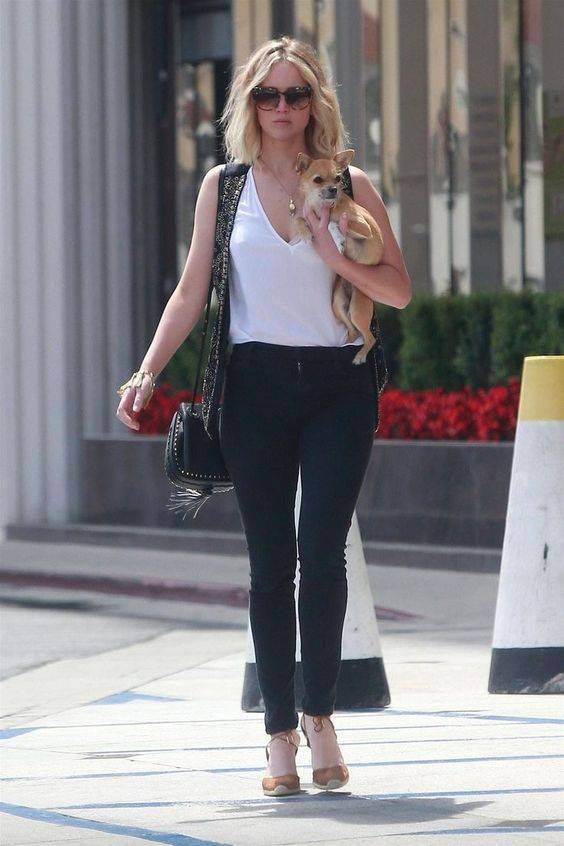 Look, there is just no doubt that Jennifer Lawrence earned her current level of success—we simply cannot think of anyone better to play Katniss Everdeen in The Hunger Games. After The Hunger Games, she went on to star in a few other major films, including Silver Linings Playbook, American Hustle, Joy, Passengers, and Mother!. However, she was not just known for her acting abilities—she made a name for herself by making quirky jokes in interviews and doing her best to come across as "relatable."
Many people found this appealing and funny, especially fans of The Hunger Games, but according to IndieWire, some of her jokes and antics eventually began to backfire—people couldn't tell who the "real" Jennifer Lawrence was, and some fans began to suspect that she was, well, putting on another act.
Although outlets like VH1 once called her "America's Sweetheart," it seems like she is falling out of favor with some of her former fans. Her most recent major film, Mother!, was not as well received as her previous projects—according to the National Review, many people found it both offensive and confusing. According to People, her relationship with director Darren Aronofsky also drew negative attention.
19

C-Lister Who Has More To Offer: Hayley Atwell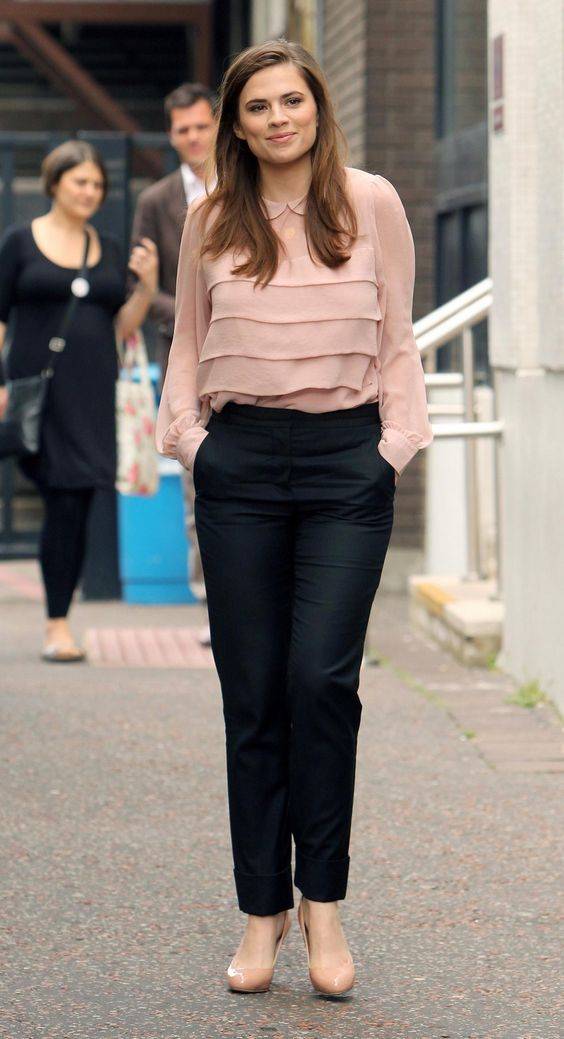 According to The Independent, Hayley Atwell's first acting role was on a commercial for Pringles chips—she has certainly come a long way from those days! Shortly after entering the world of commercial work, she landed her first role in a feature film as the character Angela Stark in Cassandra's Dream. She then went on to appear in films like The Duchess and Brideshead Revisited. Eventually, she landed a role as Agent Peggy Carter in the film Captain America: The First Avenger. After this, MTV named her as a breakout star on the year. Her character became a fan favorite.
However, she really made her mark when she accepted a starring role on the series Agent Carter. She reprised her role as Peggy Carter. Later, she took on the same role again in the short film Agent Carter, Captain America: Winter Soldier, Lego Marvel's Avengers, and Avengers: Secret Wars. She also appeared in several episodes of Agents of S.H.I.E.LD. She took this one character and ran with it, and now she's moving on to some different roles and mixing things up! She starred as Evelyn in Disney's live action version of Winnie the Pooh—it's a cute childhood throwback film!
18

A-Lister We're Tired Of: Jennifer Aniston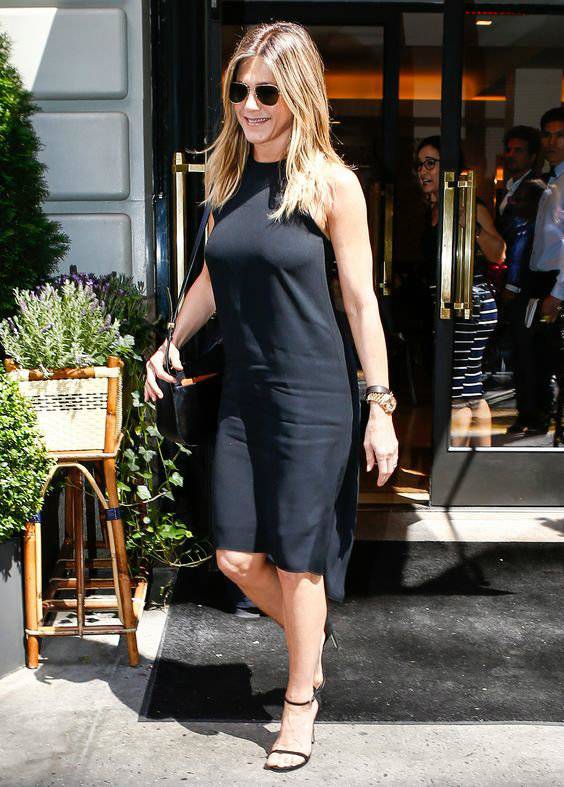 Now, don't get us wrong here—we will always love Jennifer Aniston for playing Rachel on Friends. This was one of the funniest and most popular sitcoms of all time, and who doesn't love watching reruns and laughing at those old 90s hairstyles and outfits? According to Entertainment Weekly, she is one of the highest-paid actresses in Hollywood. There's no doubt that Jennifer has perfect comedic timing, and she always comes across as so sweet and funny. However, it's starting to seem like her best work is behind her. After all, Friends ended back in 2004, and she has never been involved in a project that successful since then. Yes, she has starred in several popular films, including Marley & Me, Horrible Bosses, and We're the Millers, and He's Just Not That Into You. But she has also been in a few flops, like the films Wanderlust, Office Christmas Party, Just Go With It, and Mother's Day.
According to People, Jennifer will be starring in the upcoming musical comedy film Dumplin, which represents a change of direction for her. Perhaps something fresh and different is just what she needs.
Maybe it's time to finally move away from the romantic comedies.
17

C-Lister Who Has More To Offer: Stephanie Beatriz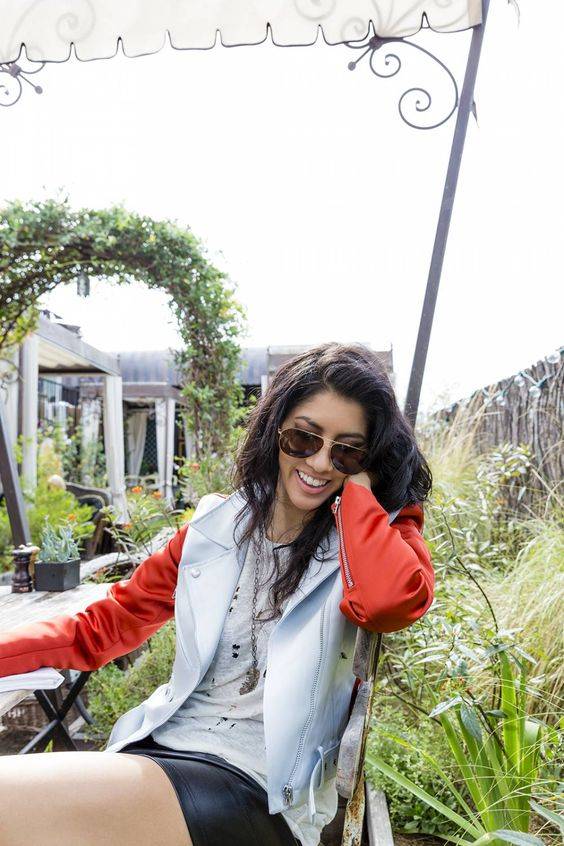 In case you didn't hear, the hilarious sitcom Brooklyn Nine-Nine was almost cancelled the other day—thankfully, NBC decided to pick it up after seeing the passionate reaction from the fans of the show! According to Vulture, the cast was super relieved and grateful to get the news, and they're very excited to begin filming a new season of the show. Stephanie Beatriz is one of the break-out stars of this series. She plays Detective Rose Diaz. She started out with small roles in other police dramas like The Closer and Southland. Since making a name for herself on Brooklyn Nine-Nine, she has also appeared in indie films like Short Term 12 and The Light of the Moon.
Stephanie has been praised for her performances in basically everything she has appeared in, but she somehow isn't a household name. Her character on Brooklyn Nine-Nine is hilarious, and she's one of the toughest women on the force.
So far, Stephanie doesn't have any future plans besides appearing on the next seasons of Brooklyn Nine-Nine. Hopefully, the show will continue to be a hit on NBC. We definitely have high hopes for the future of the show—we can't wait to see what happens!
16

A-Lister We're Tired Of: Angelina Jolie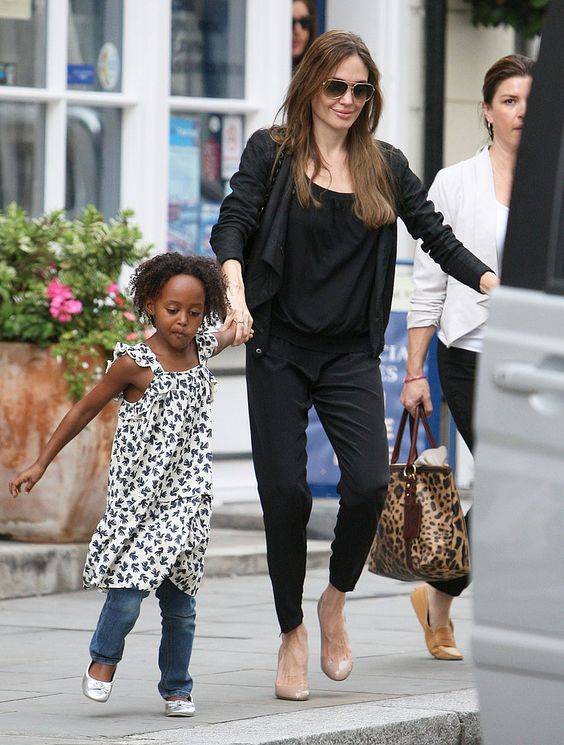 Angelina Jolie has been in the tabloids again fairly recently, and you probably already know why—she and her husband Brad Pitt decided to separate. Yes, they were everyone's favorite Hollywood power couple, but unfortunately, sometimes even the couples who seem inseparable just can't make it work out. Angelina has had quite a long and successful career in Hollywood—she had her first role in the film Lookin' to Get Out back in 1982—and after that, she slowly began climbing her way up the A-list. But lately, it seems like people are simply… over her. There could be a few reasons for this.
While there's no doubt that Angelina is a talented actress, critics have agreed that without her iconic good looks, she never would have landed certain roles, and she probably would not be as famous today—according to USA Today, many fans of her roles in films like Lara Croft: Tomb Raider and Beowulf admired her appearance more than her acting ability.
Plus, many people were bigger fans of "Angie and Brad" than just "Angie"—their marriage definitely gave both of their careers a boost. We wouldn't be surprised if they both get less attention from the press now.
15

C-Lister Who Has More To Offer: Emmy Rossum
Over the course of her career, Emmy Rossum has appeared in a huge variety of movies. She has had roles in films like Songcatcher, An American Rhapsody, Mystic River, The Day After Tomorrow, The Phantom of the Opera, and Beautiful Creatures. We could go on and on, but you've got the idea—this girl has quite the resume! She also dipped her toe into the music industry with her debut album Inside Out in 2003, and she released her follow up album, Sentimental Journey, in 2013.
Emmy took a break from acting in films for a variety of personal reasons—according to TheWrap, Emmy was diagnosed with celiac disease and had to adjust to a new diet and lifestyle.
According to People, she also got engaged again after a previous divorce during this break. However, she has just been focusing on her role in the show Shameless, which has gotten rave reviews from the first season. Hopefully, we will get to see more of her in films on the big screen within the next couple years.
She is slated to appear in three films that will be released in 2018, titled A Futile and Stupid Gesture, That's Harassment, and Hard Powder.
14

A-Lister We're Tired Of: Emma Watson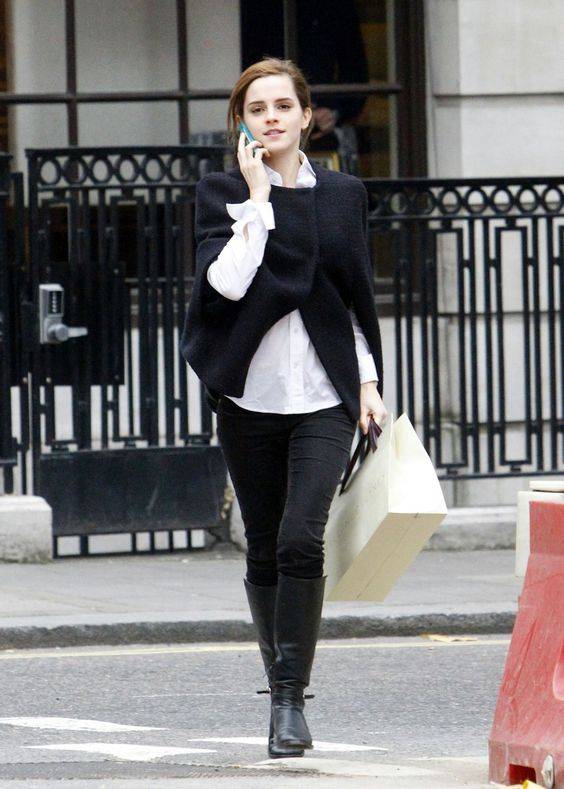 Emma Watson has already proven to be a talented actress, as well as a good role model for her young female fans. After all, she did play Hermione Granger in the Harry Potter films—her character was extremely smart, and everyone knows that Harry could not have saved the wizarding world without all of her help throughout the series! But remember how we said that after Friends, Jennifer Aniston never landed a role that big again? It's kind of the same story with Emma Watson. She will probably never land a role that made as big of an impact as Hermione—and it's not because she's a bad actress, but roles like that are few and far between!
In addition to this fact, sometimes it seems like Emma is more interested in being an activist than being an actress—and if that's going to be her path, that's not a bad thing at all.
According to The Independent, Emma is now a Goodwill Ambassador to the UN, and she also launched a UN campaign called HeForShe, which is all about getting men involved with the fight for women's rights around the globe. Maybe she will have an exciting career off-screen.
Featured Today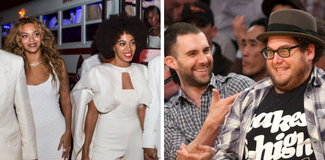 15 Celeb BFFs Who Are So Close, They Were In Each Others' Weddings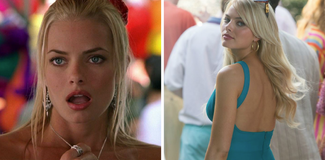 20 Female Celeb Lookalikes Who Made Us Look Twice

15 Celebs Who Have Stayed With The Same Partner Since The Start (And 5 Who Stay Single)

13

C-Lister Who Has More To Offer: Tatiana Maslany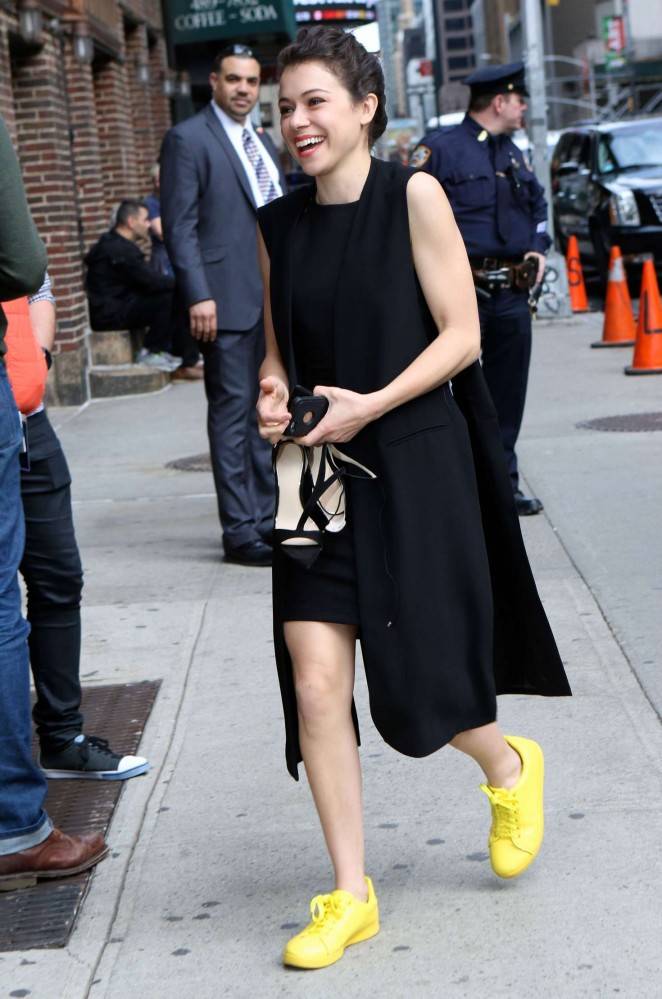 Okay, if we're just talking in terms of pure talent here, Tatiana Maslany might be one of the most skilled actresses in the entire entertainment industry—and no, we are not exaggerating. Although you may not recognize her name, she has been an underrated star for years now, and it's time she gets a little more attention. Tatiana has appeared in films like Picture Day, Cas and Dylan, Diary of the Dead, Eastern Promises, The Vow, Woman in Gold, and Stronger. However, her work in television is what really sets her apart. She has appeared on TV shows like Heartland, The Nativity, and Being Erica, but it was her starring role in the series Orphan Black that put her on the map.
On Orphan Black, Tatiana plays the main character, Sarah Manning. Oh, and did we mention that she also plays a grand total of TEN other characters in Sarah's group of clones? There are not many characters out there who can handle playing eleven unique characters in one series.
In fact, Tatiana might be the only one who has done it. An article in The Guardian once compared Tatiana's acting in Orphan Black to a gold medal champion at the Olympics!
12

A-Lister We're Tired Of: Scarlett Johansson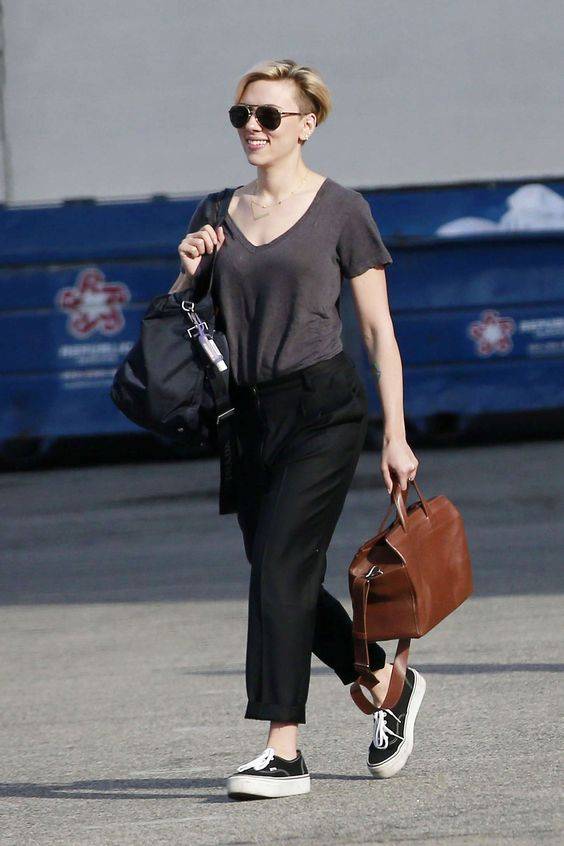 Scarlett Johansson is know for taking on a wide variety of projects—but has she been typecasting herself lately? Or has she been trying to step out of the spotlight for a bit? Only time will tell, but it seems like her star power has been fading a bit. Don't get us wrong, she's still just as beautiful as ever, but she has made some strange career moves lately that have us questioning her future in Hollywood. Scarlett has appeared in several superhero films and sci-fi films over the past couple years, like Avengers: Age of Ultron.
She was also highly criticized for taking a role in the film Ghost in the Shell—according to The Guardian, the story was supposed to be about an Asian cast, and Scarlett and her costars were mostly white.
She has also been taking on lots of voice acting projects lately, like The Jungle Book, Sing, and Isle of Dogs. Would she rather stay off camera in the future? Is she limiting herself to certain types of roles, like Black Widow in the Avengers films? If so, her career might be taking a different turn, and she might just lose her spot on the A-list.
11

C-Lister Who Has More To Offer: Felicity Jones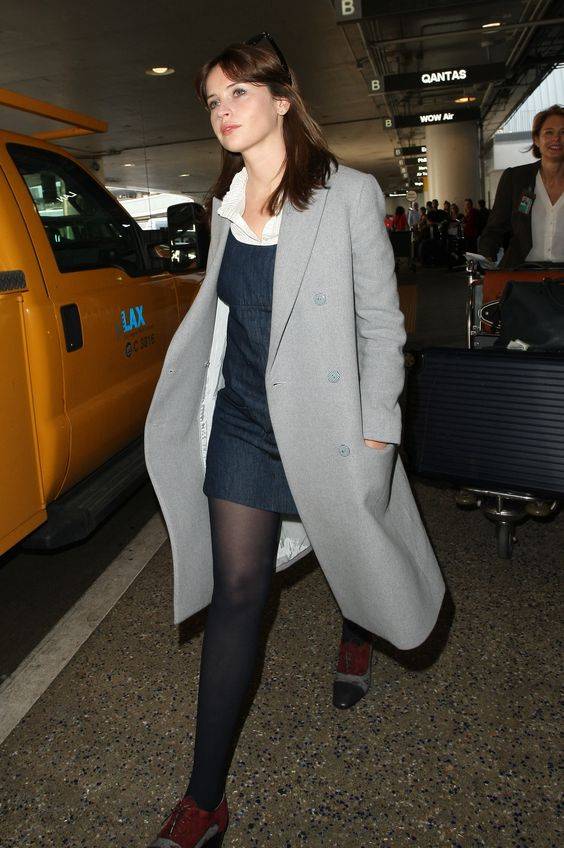 If you're a big movie buff, you've probably seen Felicity Jones in a few great movies at this point—but for whatever reason, she hasn't become a household name like some other talented actors. However, we definitely think that she deserves a lot more attention. According to The Observer, Felicity got her start in the television series The Worst Witch, and she made her film debut at age 12 in the movie The Treasure Seekers. She she has not stopped acting since! She has appeared in films like Northanger Abbey, Brideshead Revisited, The Tempest, The Amazing Spider-Man 2, and Like Crazy. After appearing in Like Crazy, she really showcased her talent, and more people in Hollywood began to take notice of her acting abilities—according to People, she won an award for her performance at the Sundance Film Festival.
You may also know Felicity from her critically acclaimed role in the biopic of Stephen Hawking's life, The Theory of Everything. Later, she also appeared in Star Wars: Rogue One as the character Jyn Erso.
And in 2018, she'll be portraying current Supreme Court judge Ruth Bader Ginsburg in a new film about women's rights. Sounds like an exciting new project!
10

A-Lister We're Tired Of: Gwyneth Paltrow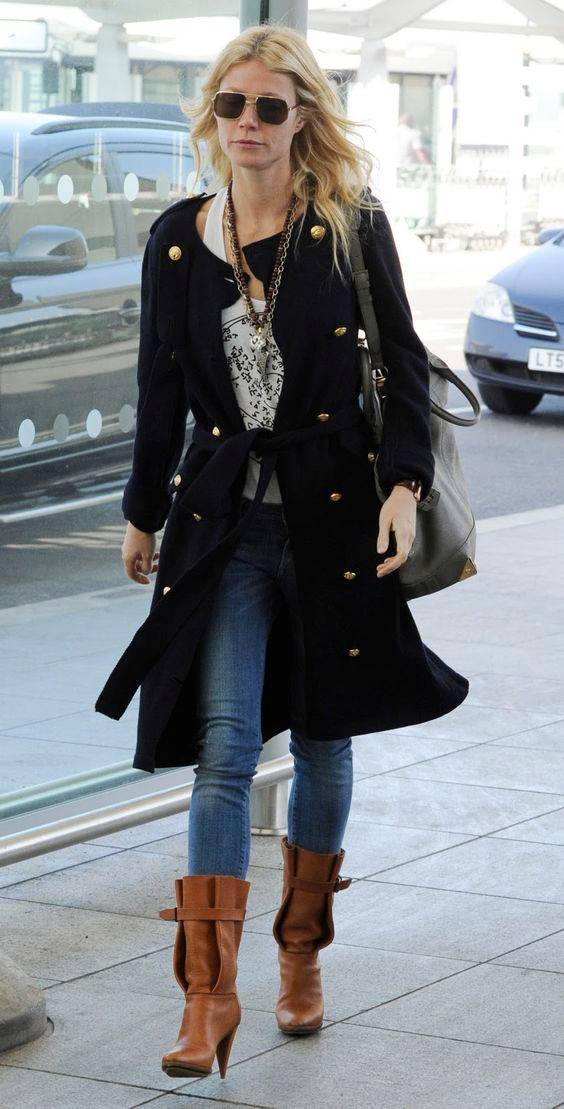 Is it just us, or does it seem like Gwyneth Paltrow has revealed herself to be quite out of touch over the last few years or so? Furthermore, she also seems to be sticking to just appearing in superhero films, continuously reprising her role as Pepper Potts, rather than appearing in a variety of movies like she used to. For example, she recently appeared in Spider-Man: Homecoming and Avengers: Infinity War, and the next film that she is slated to appear in will be the yet untitled Avengers follow-up. However, if she wants to stick with superhero movies, it won't ruin her career—she won't be the first actress to commit to roles like this over and over again. But her public image has also suffered over the past couple years.
Several outlets have criticized Gwyneth for some of the silly comments that she has made in recent years—for example, The Guardian has brought up the fact that she makes totally unfounded claims about the products she promotes in her weekly newsletter, Goop, and she also been criticized for false advertising.
Not a good look, Gwyneth. If she wants to save face, maybe she should just stick to acting.
9

C-Lister Who Has More To Offer: Ellen Page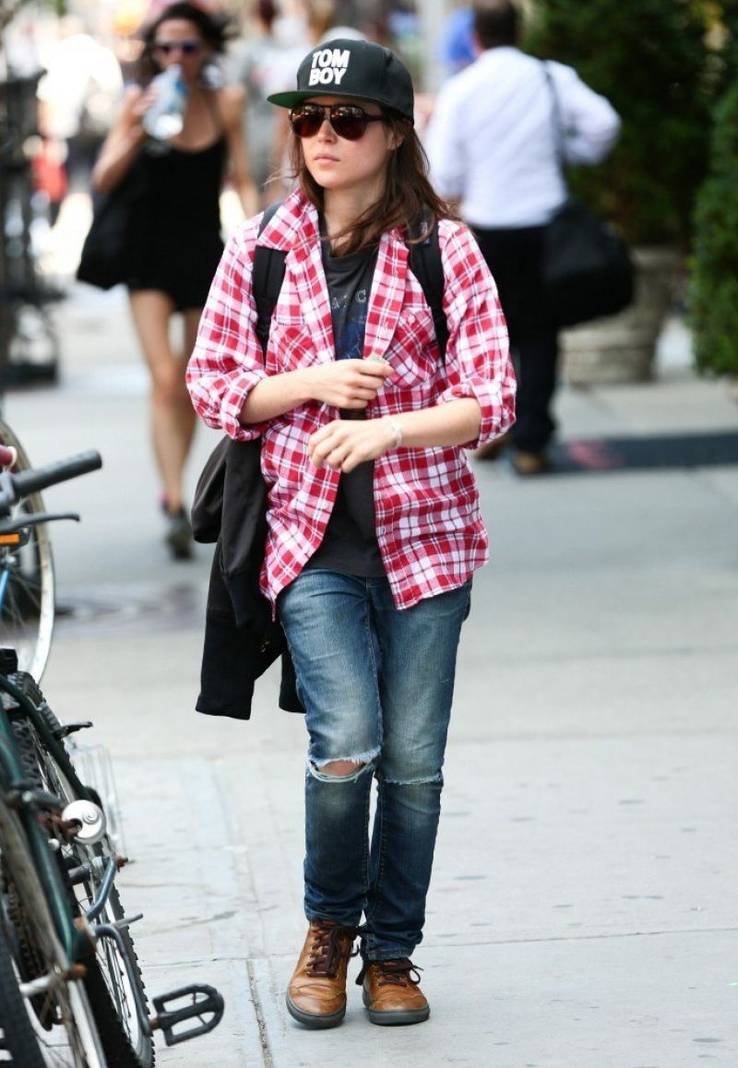 So, you probably remember Ellen Page from the indie film Juno, which became a surprise hit and brought her to prominence nearly a decade ago. Before appearing in Juno, Ellen appeared in Canadian television shows like Pit Pony, Trailer Park Boys, and ReGenesis. She also had roles in films like Hard Candy, An American Crime, and X-Men: The Last Stand. But when she starred as the title character in Juno, critics began taking notice, and the Chicago Sun Times even called her portrayal of Juno the single best performance of the year! After Juno, she appeared in films like The Tracey Fragments, Smart People, Whip It, and Inception.
Maybe she's just great at staying out of the tabloids, or maybe people have been sleeping on her talent lately, but it seems like we just have not heard much about Ellen Page in a few years. It's a shame, because she is clearly quite talented, and she has continued to appear in films.
However, it might be because she did not appear in any movies in 2018, but she does have an upcoming release next year. She will be voicing a character in the film Naya Legend of the Golden Dolphins.
8

A-Lister We're Tired Of: Julia Roberts
Throughout her career, Julia Roberts has been a very influential actress. But is it always going to stay that way? As of right now, we're not sure, but it seems like she is moving away from doing feature films and might stick with television instead—which might mean giving up her spot on the A-list. Julia made her breakthrough in Hollywood with major blockbuster films like Pretty Woman and Erin Brockovich. She then went on to appear in movies like Ocean's Eleven and its sequel, Ocean's Twelve. More recently, she starred in the film Eat Pray Love, playing the author of the memoir that the film was based on.
In 2014, Julia began appearing in the HBO series The Normal Heart, and in 2017, her next project, the limited television series Today Will Be Different, began filming. One of the most recent films she starred in Mother's Day, was poorly received—Rotten Tomatoes gave it a 6% rating! It just doesn't seem like Julia has appeared in any major successful films lately. Obviously, there's nothing wrong with exclusively working on a TV series, but it definitely represents a career change for her, and only time will tell if it will pay off.
7

C-Lister Who Has More To Offer: Gwendoline Christie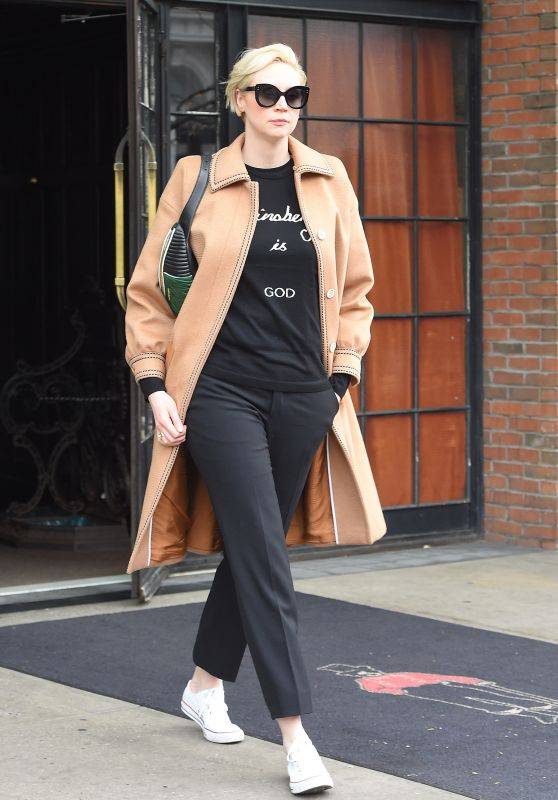 Yes, it may seem a little odd to include actress Gwendoline Christie as a C-lister, but despite her appearance on one of the most popular television shows of all time, Game of Thrones, she sometimes does not get the kind of recognition that she deserves. On Game of Thrones, she plays Brienne of Tarth. While GOT has sometimes been criticized for the way women are portrayed on the show, Gwendoline has always been regarded as a strong point—her character is one of the few female knights, and outlets like Vulture, Salon, and Digital Spy have all praised her for her incredible performance. Gwendoline also appeared in Star Wars: The Force Awakens and Star Wars: The Last Jedi as the character Captain Phasma.
It's important to see more women like Gwendoline on the big screen—she is a great role model for young girls, especially girls who feel like they don't fit in. According to Vogue, Gwendoline was told over and over again growing up that she would never find work in the entertainment industry because she was too tall and muscular to play any typical female roles. But she never gave up, and just look how well things turned out!
6

A-Lister We're Tired Of: Melissa McCarthy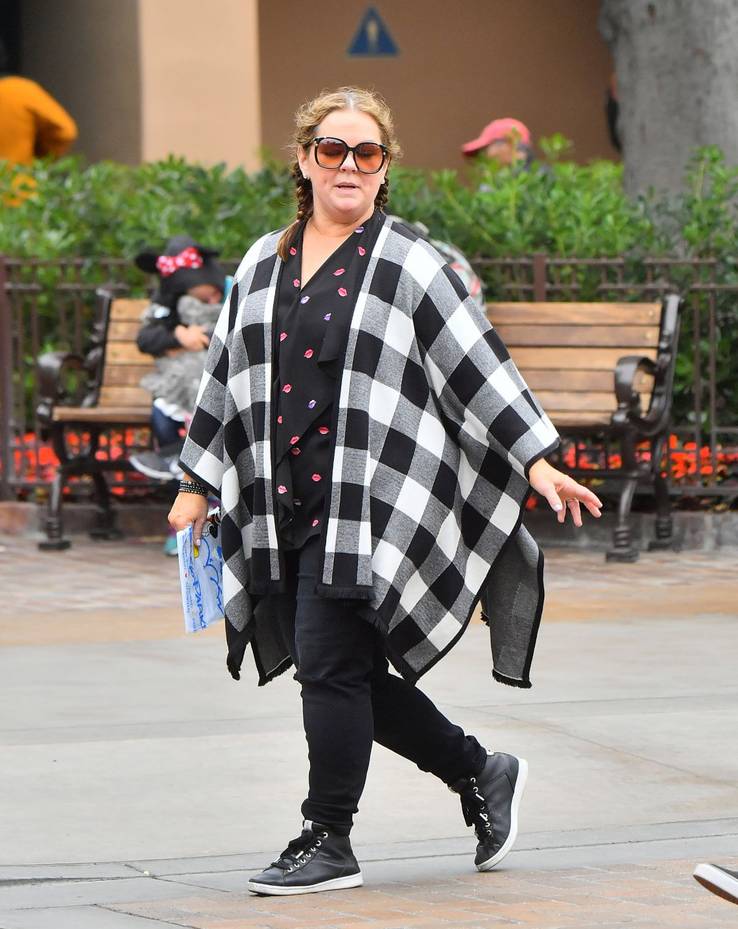 We all loved Melissa McCarthy in Bridesmaids—she definitely established herself as a woman to watch, and she definitely played one of the funniest characters in the whole film! She really did get everyone in the theater cracking up. But as much as we hate to say it, nothing that she has done since has been as funny as Bridesmaids. Maybe that's just our opinion, but it really seems like she hasn't been able to recreate the magic of that film. Her appearances on Saturday Night Live over the past couple years have definitely been hilarious, but it's not quite same.
Melissa has starred in some critically acclaimed films since then, like The Heat and Identity Thief, but she has also appeared in a few that did not go over as well with audiences, like the remake of Ghostbusters. Now, she is starring in the film Life of the Party, which has gotten a lukewarm response from critics—in fact, Rotten Tomatoes said that it could have been funny with the talented cast, but it still misses the mark. It doesn't look like it will be a big hit like Bridesmaids was, which is too bad, because Melissa is still quite funny.
5

C-Lister Who Has More To Offer: Ellie Kemper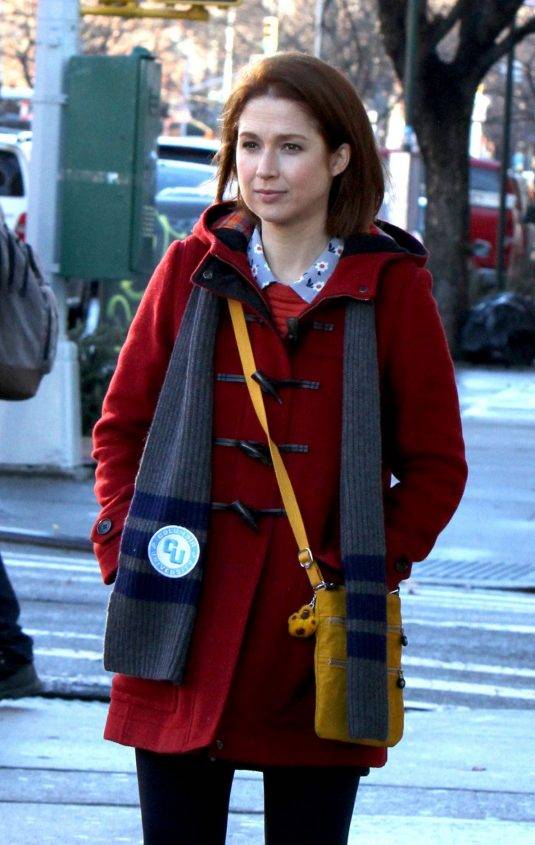 If you're a big fan of The Office (and let's be honest, who isn't?), you already know who Ellie Kemper is. Her first major role was on The Office as the receptionist Erin Hannon. She also went on to appear in comedy films like Bridesmaids and 21 Jump Street. However, there is so much more to Ellie than just being a comedy actress—according to the St. Louis Post-Dispatch, Ellie attended both Princeton University and the University of Oxford. She then realized her love for comedy, improv, and acting on stage, and decided to pursue this path instead of settling into a traditional job. She began appearing on shows like Saturday Night Live, Late Night with Conan O'Brien, and The Colbert Report. Finally, she got her breakthrough when she landed the role of Erin on The Office.
Ellie definitely made a splash when her hilarious series Unbreakable Kimmy Schmidt premiered on Netflix in 2015. However, if you're not addicted to Netflix (hard to believe that some people don't fall into this category, right?), you still might not know who she is! What a shame. Ellie is definitely going to stick around the comedy world for a long time, so watch out!
4

A-Lister We're Tired Of: Mila Kunis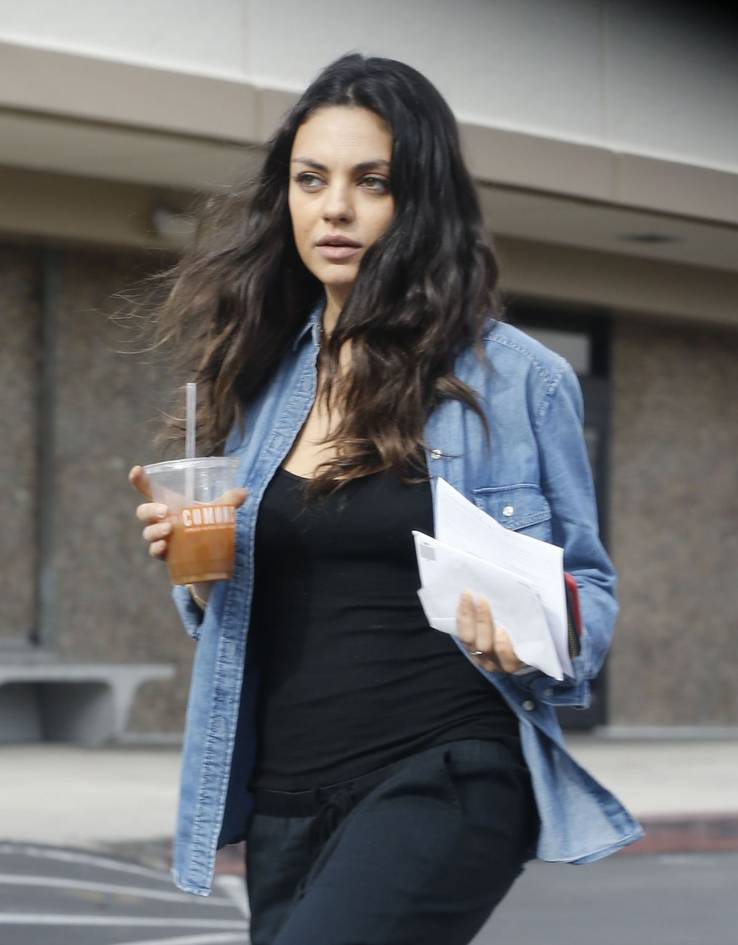 Yes, we loved Mila Kunis as Jackie in That 70s Show, we think that her and Ashton Kutcher are one of the cutest couples in Hollywood, and we still think she's absolutely gorgeous—but she hasn't been doing much to catch our attention lately. She has appeared in some funny films over the years, like Forgetting Sarah Marshall, Friends With Benefits, Black Swan, and Ted. She has also voiced the character Meg on Family Guy since 1999. But lately, many of her films have no been big hits with audiences or critics.
For example, she appeared in Oz the Great and Powerful, which got mixed reviews, the crime thriller Blood Ties, which had a limited release, The Angriest Man in Brooklyn, and Jupiter Ascending. None of these films were hits. She then went on to star in Bad Moms, which did somewhat better than these other films, but according to Entertainment Weekly, although Mila played her part well, the film never really finds it footing, and it isn't as funny as it could have been with a better script. We do hope that Mila finds some better projects in the future—she is truly talented, and we enjoyed her old movies.
3

C-Lister Who Has More To Offer: Paget Brewster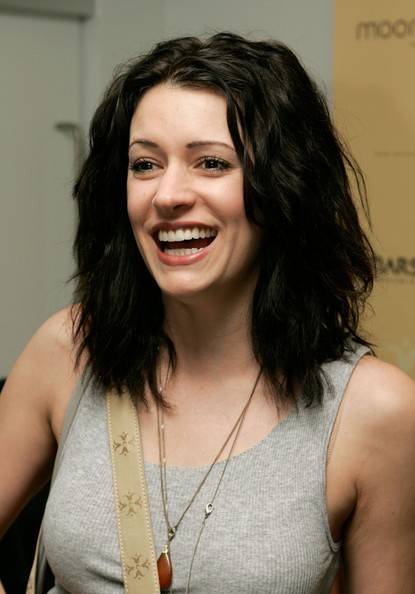 You may not recognize Paget Brewster's name, but you've almost definitely seen her in a few television shows before. She got her first break on the sitcom Friends, in which she had a recurring role as the character Kathy. Later, she went on to appear in Criminal Minds as the character Special Agent Emily Prentiss. She also has appeared on TV shows like Community and Grandfathered. Furthermore, she had made guest appearances on Two and a Half Men, Law & Order: Special Victims Unit, and Modern Family. Currently, she stars as Dodo Bellacourt on the Comedy Central series Another Period.
According The AV Club, Paget has proven that it is impossible to typecast her. Most of the shows that she has appeared in don't have any relation to each other, and she has handled every role with ease. According to Buzzfeed, Paget is known as one of the most reliable and dedicated television actresses in the industry today. She is not afraid to take on a project that is unlike anything she has ever done before, and no matter what, she will always show up to set ready to work hard and bring her full potential to every single role.
2

A-Lister We're Tired Of: Blake Lively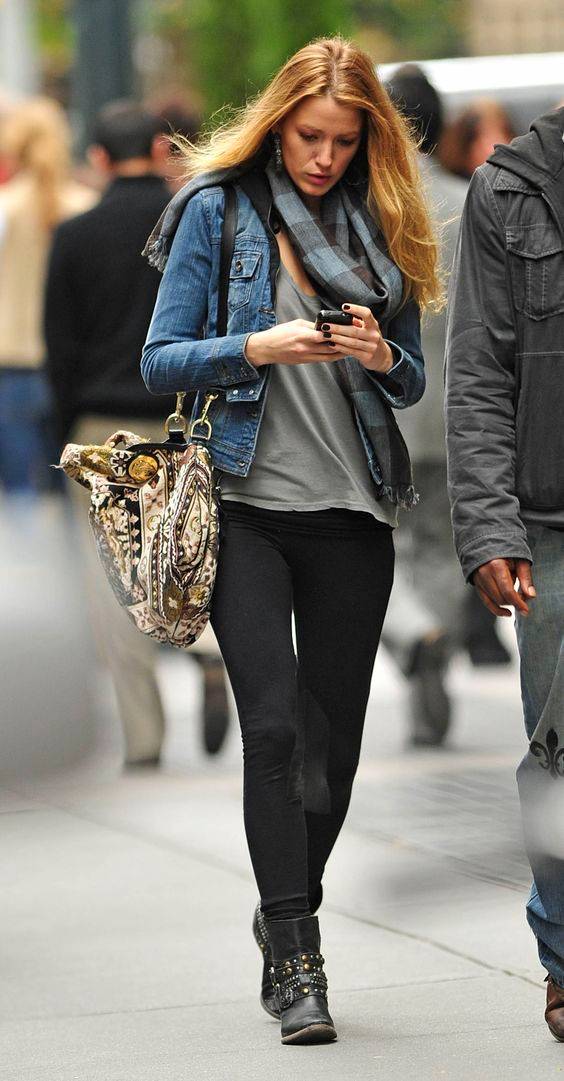 Gossip Girl was the ultimate guilty pleasure show—who didn't love losing themselves in the lives of wealthy teenagers on New York City's Upper East Side? It was so unrealistic, yet so entertaining. And Blake Lively was the perfect actress to play "It Girl" Serena van der Woodsen. Blonde, beautiful, and talented, she made everyone want to be Serena. Since then, Blake has appeared in films like Accepted, The Town, and Green Lantern. But aside from Sisterhood of the Traveling Pants, which she starred in before Gossip Girl began filming, none of the films that she has appeared in were big hits. Typically, they will get mixed reviews and achieve modest success at the box office—but it really seems like if she was never in Gossip Girl, she would not still have a career today.
In 2017, Blake appeared in the film All I See Is You, but according to The Wrap, it received a limited release and only appeared in 250 theaters around the US. This means that it has been over a year since Blake has appeared in a feature film. That does not bode too well for her career at this stage, but we'll see what happens.
1

C-Lister Who Has More To Offer: Yara Shahidi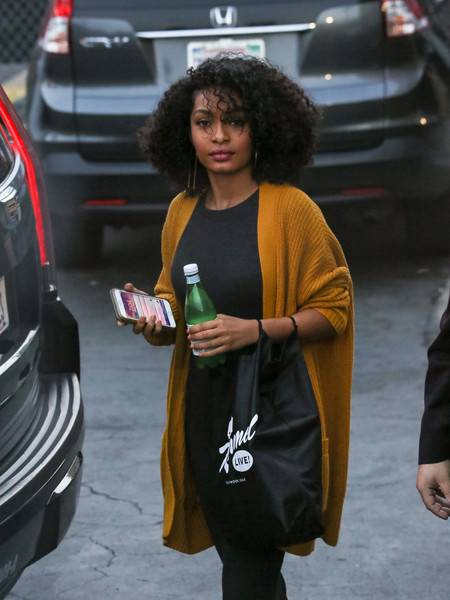 Did you know that Yara Shahidi's name has special meaning behind it? According to the Star Tribune, Yara says that her name translates to "someone who is capable of accomplishing something, or someone who is strong and clever enough to do something difficult" in the Persian language. Well, if that's the case, Yara is certainly living up to her name! According to Young Black Stars, Yara started acting when she was only six years old. She appeared in ads in print and on television for major brands like McDonald's, Target, and Guess Kids. But she spent years working towards the kind of roles that she really wanted.
When Yara began appearing as the character Zoey Johnson on the comedy Black-ish, she was an instant hit with audiences. People in the industry began to take notice of her, and she signed with a modeling agency to start working with brands again—according to Vogue, she wants to see more diversity in the modeling industry and become a role model for young black girls to look up to. We love her mindset! Young girls definitely need more positive celebrities in the media. Now, she is starring the Black-ish spin off show, Grown-ish.
References: Indiewire.com, VH1.com, Nationalreview.com, ew.com, eonline.com, People.com, USAtoday.com, independent.co.uk, theguardian.com, Rottentomatoes.com, thewrap.com, observer.com, stlouispostdispatch.com, Vulture.com, Salon.com, Digitalspy.com, Vogue.com, MTV.com, startribune.com, youngblackstars.com, chicagosuntimes.com, People.com, thewrap.com, avclub.com, buzzfeed.com
Source: Read Full Article