It seems fair to say that every successful man in Hollywood has a bit of an ego. I mean, you have to have a bit of an ego to even think that you're so good at something that you could become world famous at it, and actually succeeding in that must give that sense of importance a bit of a boost. But ultimately, the difference between the good guys and the bad guys makes itself clear, because being a genuine and down to earth man isn't the kind of thing that you can fake forever. Still, it might surprise you to learn which superstars have managed to keep a level head and continually try to make the world a better, happier, and brighter place.
And if people can reach that level of success and admiration and still be a normal decent person, then the people whose egos get so absurdly inflated really have zero excuse for their own self-absorption. Ironically, there are a lot of A-list stars who wouldn't be caught dead behaving in the way some full of themselves entertainers do, and there are quite a few has been stars who have the ego that you might expect a lot of A-listers to have.
So when it comes to the variety of behaviors that current and former celebrities seem to exhibit, which men are the genuine nice guys in the industry? And which fully faded stars are so egotistical that they don't even have enough sense to be embarrassed by their behavior?
20

Has-Been: Mel Gibson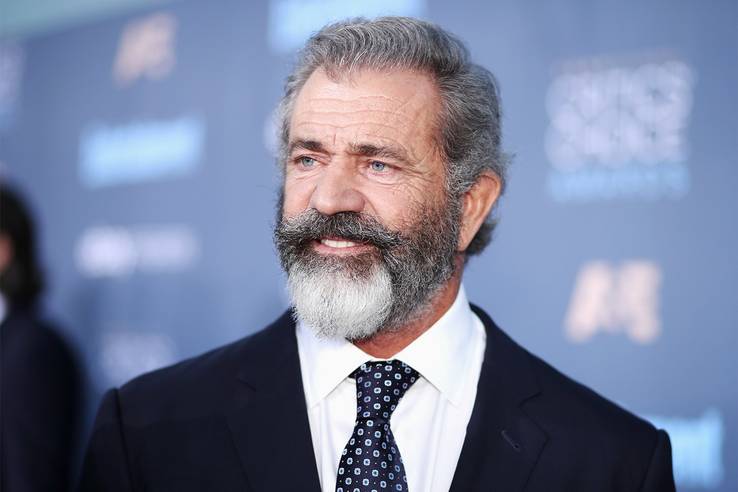 It's hard to imagine another celebrity ever hitting the highest highs and lowest lows that actor, Mel Gibson, has managed to hit over the course of his career. For years, he was one of the most high-profile and bankable stars in the entertainment industry, but that was all destroyed after a series of racist, misogynist, and anti-Semitic tirades that were exposed to the public and caused his star to plummet in record time (and obviously, for a very good reason).
But in the intervening years, it doesn't seem like Mel has done a lot of reflection on his own bad behavior, and he has even publicly complained that the people who exposed this bad behavior were somehow taking advantage of him.
He never considered that they were, you know, just showing the world the absolutely insane and offensive stuff he seemed way too comfortable spouting to nearly anyone who would listen. He has also blamed his behavior on an alcohol problem, even though virtually no one drinks alcohol and magically becomes a bigot. But thankfully, none of his sorry excuses have ever actually worked on the majority of the public, and Gibson just has to deal with the fact that he's no longer the superstar he once was.
19

Humble A-Lister: Keanu Reeves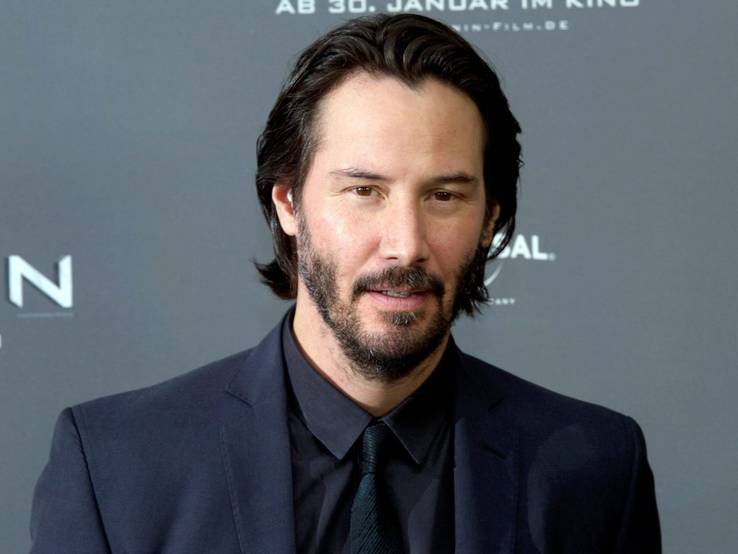 When it comes to being a celebrity nice guy, pretty much no one will ever be able to top Keanu Reeves when it comes to literally putting his money where his mouth is. By all accounts, Keanu is nice and polite in person, but his generosity is pretty much unparalleled. Although he has dozens of big hits to his name, Keanu's most successful film endeavor has to be The Matrix trilogy. After the smashing success of the first Matrix film, Reeves was up for an enormous pay raise when it came to the sequels, a raise that he happily accepted.
Reeves still took home a pretty penny for his work in those movies, but he also put a lot of his earnings back into the film's staff themselves, giving up a significant chunk of his share of the movie's profits, and giving it back to the behind the scenes crew of the movies.
He also loves to donate towards causes that are close to his heart. Reeves' sister is a leukemia survivor, and Reeves has donated a lot of time and money to cancer charities because of that, and the actor who once dreamed of becoming a professional hockey player also used his not quite professional level goalie skills to raise money for a hockey player with a spinal cord injury.
18

Has-Been: Chevy Chase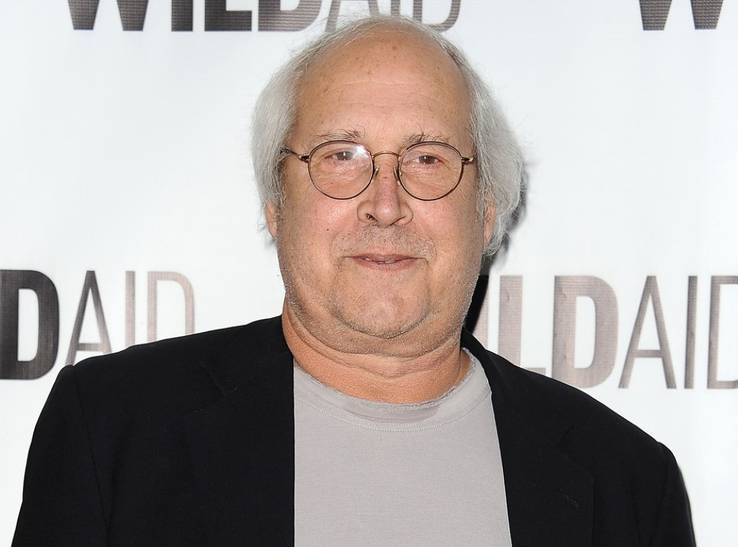 When it comes to being a well-known jerk in the entertainment industry, comedian, Chevy Chase, is basically as well-known for being insufferable as he is for being a comedian, and he has apparently been a nightmare to deal with for his entire entertainment career. It would honestly take too long to list every famous person that he has offended or irritated, but you could probably just start off that list with everyone who worked on Saturday Night Live before 1990. And pretty much everyone who ever worked on Community. And really, pretty much everyone who has ever worked on a show with Chevy Chase at some point.
Honestly, for pretty much every project that Chase has ever worked on, there is at least one coworker who is more than willing to confirm that his reputation as a difficult jerk is well-earned.
Most of the anecdotes that support his rudeness involve him saying something wildly inappropriate or verbally berating someone, but comedian and self-proclaimed Chevy super fan, Rob Huebel, said that Chase slapped him across the face when he introduced himself. And while Huebel brushed it off and Chase supposedly meant it as a joke, he said that the slap was pretty hard.
17

Humble A-Lister: Brad Pitt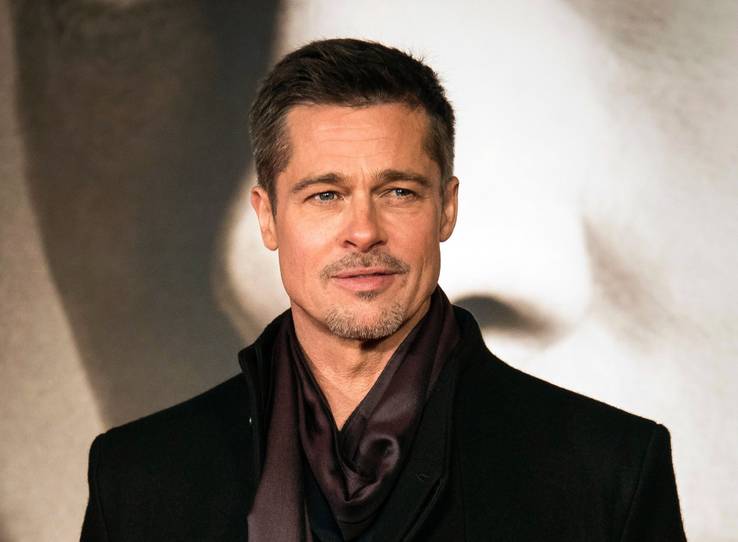 Brad Pitt might have decades of being Hollywood's most bankable heartthrob under his belt, but it doesn't seem like all of that success and admiration has gotten to his head. According to nearly every fan that encounters him, he's an exceptionally laid back and friendly guy, an assessment that has been backed up by anyone from Pitt's former employees, to his exes, to random people who have just run into him on the street. While most high-profile celebrities have their employees sign NDA's, there are some people who have temporarily worked for Pitt who don't seem to have been subjected to any non-disclosure agreements, who have also come out and said that he was a very nice guy and a very decent person to work for.
His romantic life has been the subject of lots of tabloid fodder, but many of his exes have come out to laud his great boyfriend qualities, and apparently, after his girlfriend of the time, Gwyneth Paltrow, was harassed by notorious jerk, Harvey Weinstein, he was one of the few people in the entertainment industry to actually stand up to him.
The normally laid-back Brad told him to stay away from Gwyn unless he was looking for a Missouri behind whipping.
16

Has-Been: Bill Cosby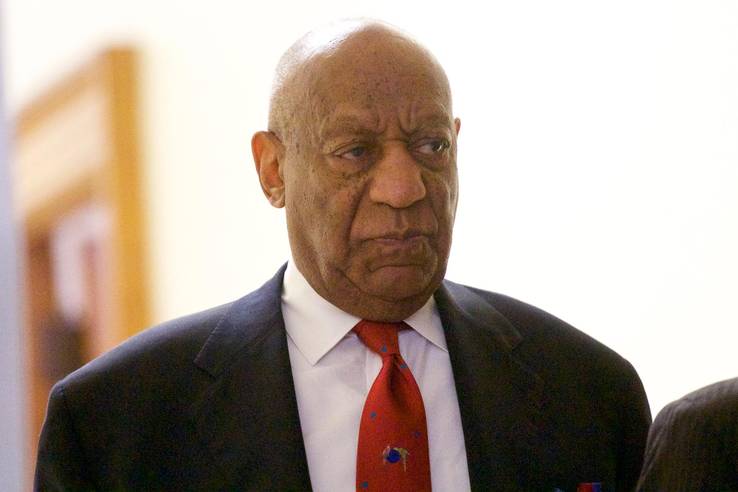 Bill Cosby spent many years of his career as a sitcom star and standup comedian positioning himself as a morally upright "America's dad" type who revolutionized the way the entertainment industry treated people of color, and it would seem that Cosby believes that his years of playing the good guy should get him off the hook for being one of the most prolific and repulsive criminals in the history of the industry. By now, we're all aware of the horrific crimes that Cosby has committed, and thankfully, despite his efforts to paint his victims as money hungry liars and paint himself as a doddering old man who couldn't survive prison, he has finally been convicted in a court of law.
But the very idea that Cosby believes that he should be able to get away with his crimes because of his celebrity is an insult to pretty much everyone and everything, and the fact that he used his image of moral superiority as a way of guarding himself against actually having to be culpable for his behavior is exceptionally disgusting. His lawyers will most likely be able to draw out his appeals for the rest of his life, but at least his legacy will reflect the man he truly is instead of the man he wanted everyone to believe he was.
15

Humble A-Lister: Leonardo DiCaprio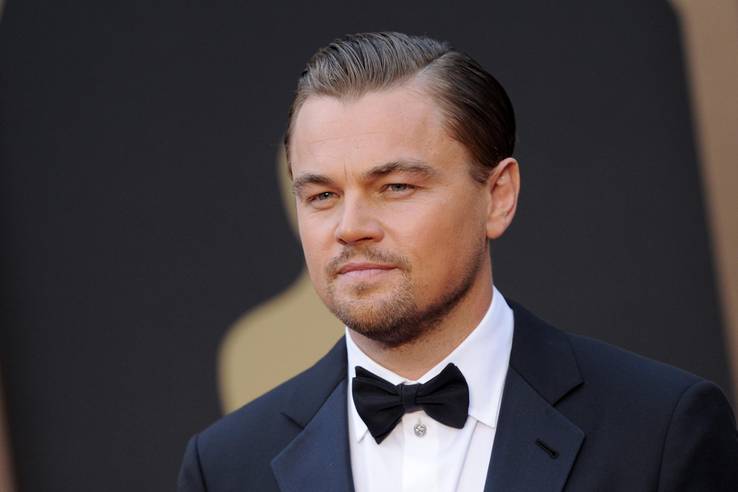 Superstar actor, Leonardo DiCaprio, has been working successfully in the entertainment industry since he was a kid, and when Titanic rocketed him to the A-list, he was only in his early 20's, but that doesn't mean that fame has totally gotten to his head either. Leo definitely seems to indulge in some stereotypical A-lister behavior, but he is also one of the most dedicated men in the entertainment industry when it comes to charity and activism. DiCaprio regularly promotes his preferred charitable causes, and he backs up that publicity with donations that often times reach tens of millions of dollars. And if that weren't enough, Leonardo has created his own charity called the Leonardo DiCaprio Foundation, which is aimed towards the environmentalism that seems to be Leo's favorite activist cause.
He has been promoting environmentalism long before it was cool, it really has been his celebrity cause ever since he became a celebrity, and he has consistently used that celebrity to further environmentalist causes.
And in the past few years, he has even produced and starred in documentaries meant to expose the biggest problems facing the world's environment and to shine a light on the solutions that have become necessary to fix it.
14

Has-Been: Shia LaBeouf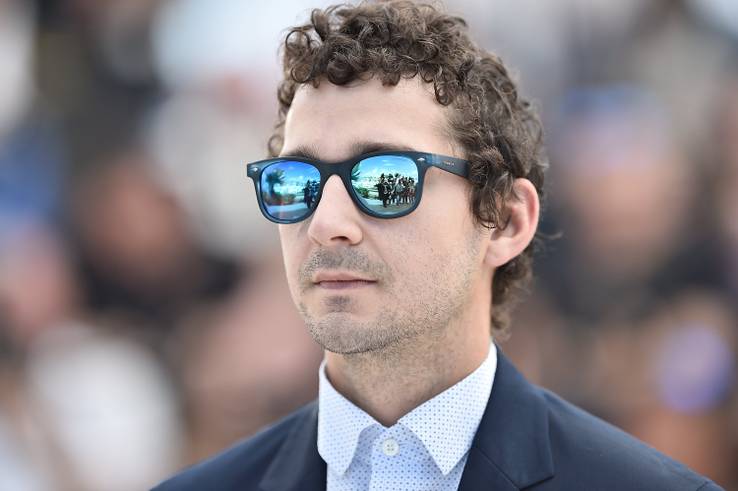 It's hard to forget Shia LaBeouf as the adorable and hilarious, Louis Stevens on the Disney Channel hit kid's show, Even Stevens, but LaBeouf would certainly like everyone to forget it. After aging out of the Disney target demographic, LaBeouf actually went on to find some serious success with hits like the Transformers franchise, Indiana Jones and the Kingdom of the Crystal Skull, and Disturbia. It seemed like Shia was poised to become one of the film industry's most popular new leading men, but apparently, that isn't what LaBeouf wanted for himself.
Shia decided to bail on blockbuster success and instead opting for more serious indie movies, and then he followed that up with some interesting "artistic" stunts such as walking a red carpet with a paper bag with "I'm not famous anymore" written on it over his head, and throughout the past few years he has gotten arrested a few times for good measure.
And there's nothing wrong with wanting to direct your career in a certain way or feeling uncomfortable with the level of attention that comes with major success, but what Shia doesn't seem to realize is that all of his efforts to kill his fame have actually worked, so acting like an entitled A-lister is really not an option anymore.
Featured Today
12 Marvel Actors Who Are Actually Tough (And 12 Who Are Total Softies)

20 Surprisingly Strict Rules Royals Have To Follow When They Travel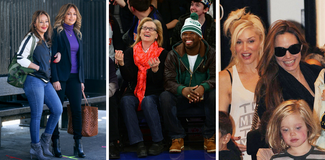 20 Hollywood BFFs Fans Would Be Surprised To See Together

13

Humble A-Lister: Tom Hanks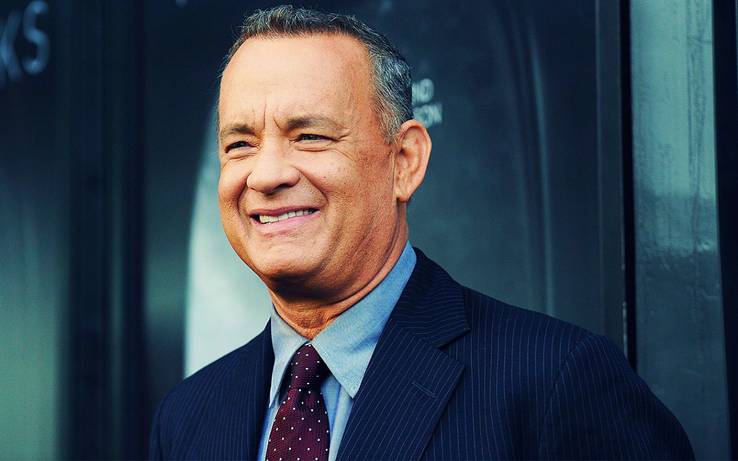 When it comes to Hollywood nice guys, one actor who will pretty much always come to mind is the notorious nice guy, Tom Hanks. And while it might be hard to believe that someone can just genuinely be that friendly and down to earth, it would appear that Hanks has either been able to pull off the longest con in history or he is just the real deal. Not only has every fan encounter with Hanks been a positive one, but Tom actually seems to have quite the sense of humor when it comes to his fame and success.
For instance, one fan that he ran into at a bar had a pretty specific and possibly uncomfortable request for the actor. The fan asked Tom to take some pictures together where the fan basically acted like he had drunkenly harassed Hanks before passing out on his shoulder, which is close enough to make a lot of celebs feel uncomfortable, but of course, Hanks happily obliged. He has also gone out of his way to be nice to his biggest fans and to the people who just happen to run into him, and hilariously, he even once handed over a 25 dollar refund to moviegoers at a theater who had just seen his latest movie and told him they didn't enjoy it.
12

Has-Been: Val Kilmer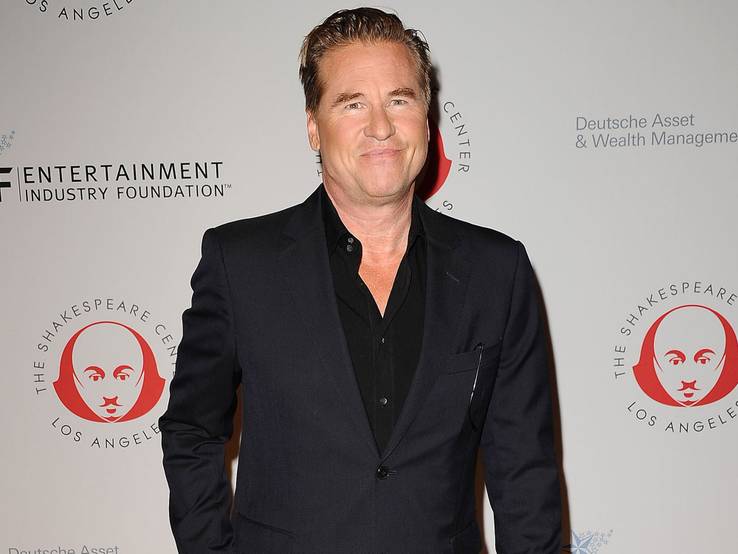 Actor, Val Kilmer, had some serious success throughout the eighties and nineties, but unfortunately, over the course of that hot run, Val cemented his reputation as an incredibly difficult to deal with guy, in addition to proving himself to be a capable actor. People have seemingly had bad encounters with Kilmer at every stage of every project he has worked on, whether it's a high-profile costar like Tom Cruise or Al Pacino or just some random production assistant that he has berated to the point of tears. Most of Kilmer's bad reputation seems to surround his intense and inconsiderate acting methods, as well as a perception that he is one exceptionally gifted actor, and ironically, it was that very reputation that seemed to put a swift end to his years of consistent success.
In one particularly repugnant anecdote that actress, Caitlin O'Heaney, recently shared as her contribution to the #metoo movement was an incident that occurred when she was auditioning for Oliver Stone's, The Doors (in which Kilmer played the leading man, Jim Morrison). O'Heaney says that during her audition Kilmer physically assaulted her as the director laughed, an incident that ended with a financial settlement for O'Heaney and a caveat that she could not discuss the incident publicly (which she obviously broke).
11

Humble A-Lister: LeBron James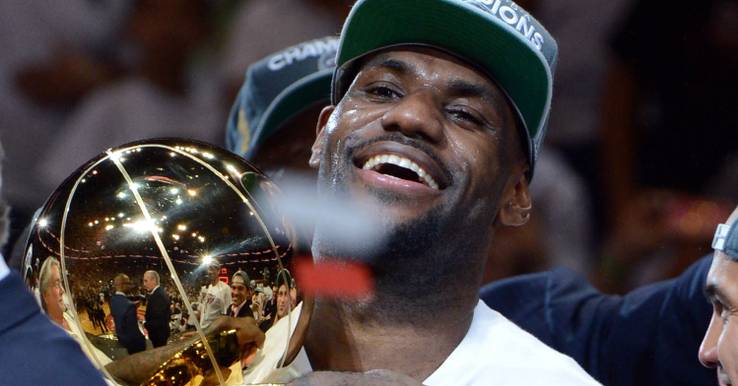 Professional basketball player, LeBron James, might be "King James" to the NBA and to pretty much the entire city of Los Angeles, but the title and the king-sized paycheck that come along with it don't seem to have gotten to LeBron's head at all. He's probably the most well-known and successful basketball player of his time, but unlike a lot of other players who have wowed everyone on the court and been complete jerks off the court, by all accounts LeBron is a very friendly and down to earth guy.
He's pretty much always down for a fan photo op, and in one particularly touching instance when he and the rest of the Miami Heat ran into some American servicemen in the airport, he not only was more than willing to take some snaps with them, he rallied the entire team and told them anyone who wanted pictures with everyone would get one.
Obviously, no one in the NBA looks forward to any run-ins with LeBron James, but he has made himself well-known for expertly playing a very clean game, and clearly, he's exactly the kind of superstar that most people hope to run into if they get the chance.
10

Has-Been: Wesley Snipes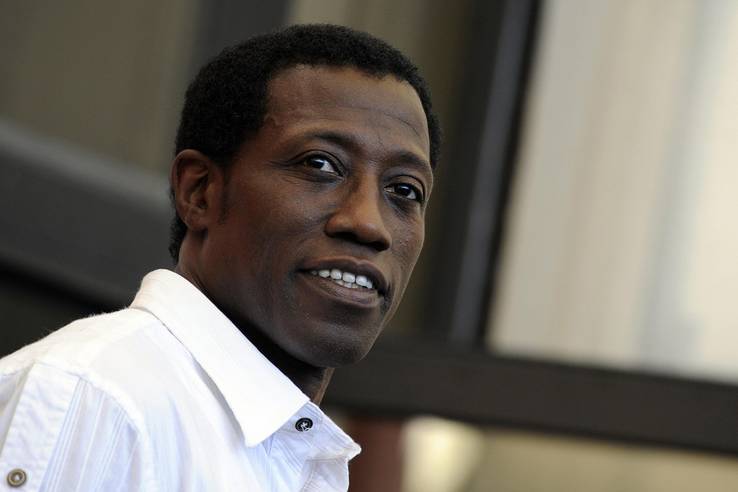 Action star, Wesley Snipes, had a string of hit movies in the 90's which culminated in his super successful action-horror franchise, Blade. But if on set reports are to be believed, his success REALLY got to his head, so much so that it wound up sinking his super successful franchise and ultimately ended with Snipes in prison. After two successful installments into the Blade series, the franchise seriously hit the skids when the studio opted to make a third installment, Blade: Trinity.
According to Trinity star and comedian Patton Oswalt, Snipes was exactly the kind of on-set nightmare that everyone dreads having to deal with in their career. He never broke character and always wanted to be addressed as Blade, he refused to communicate with the director aside from occasionally sending him post-it notes, he actually refused to appear in any scenes besides close-ups (he had his stand-in literally stand in for him on any shots where he wasn't completely necessary), and things got so tense that he almost came to physical blows with the film's director. Oh yeah, and after the film was completed HE sued the director and the studio for supposedly excluding him from vital parts of the film's production.
9

Humble A-Lister: Hugh Jackman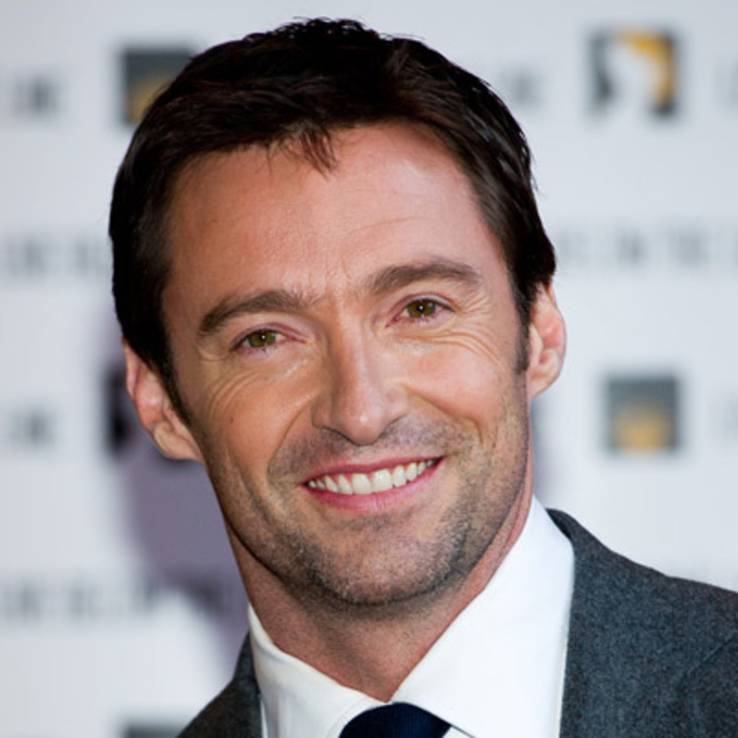 Australians are well-known for their good nature and friendliness, and there seems to be no exception to that even if you're a world-famous movie star. Actor, Hugh Jackman, is pretty well-known for his easygoing and approachable nature, but apparently, one of Hugh's good friends might be the one to thank for that. Jackman's first big role in the American film industry was obviously when he was cast as Wolverine in X-Men. After working on the production for a few months one of his pals came to visit, and asked the actor what the name of a nearby production assistant was. When Jackman replied that he didn't know his friend was shocked, and even though Hugh tried to explain that it was just the way the American film industry worked his friend wasn't having it.
Hugh said that his friend made him have a realization that he never forgot, and he went out of his way to engage with everyone working on a production ever since then.
But Jackman realized that his high-profile might make his attempts to seem down to earth appear fake, so he invented something he called Lucky Friday, which he claimed was a tradition in Australia (it wasn't) where people give out scratch lottery tickets to everyone on the crew each Friday.
8

Has-Been: Steven Segal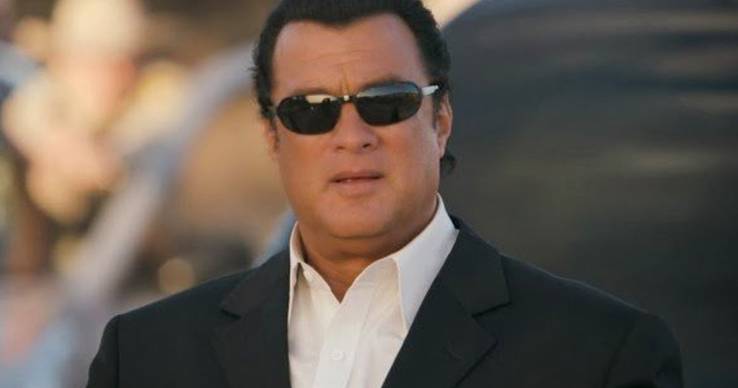 Steven Segal was quite the successful action star in the '90s, but he managed to kill his career in record time by building up a reputation for being an absolute bully and jerk to nearly everyone he met. Segal has been accused of harassment by a laundry list of women, some of whom sued him for his inappropriate behavior, and if that weren't enough to set off your major creep alarms, a picture of himself groping an underage Katherine Heigl recently surfaced to seal the deal. He was prone to a lot of other kinds of boorish behavior, and seemed to want to take his movie tough guy persona off-screen by intimidating or even physically assaulting the people around him.
Actor, John Leguizamo, shared his experience with Segal where the action star slammed him against a brick wall on their first day of rehearsals and continued to bully him throughout the production of their film.
Even the cast of SNL said that he was humorless and impossible to deal with, many of them even saying he was the worst guest they ever had. And if that wasn't bad enough, in one particular completely insane incident involving his reality show, Segal drove a literal tank into someone's house, killing the man's puppy in the process.
7

Humble A-Lister: Ed Sheeran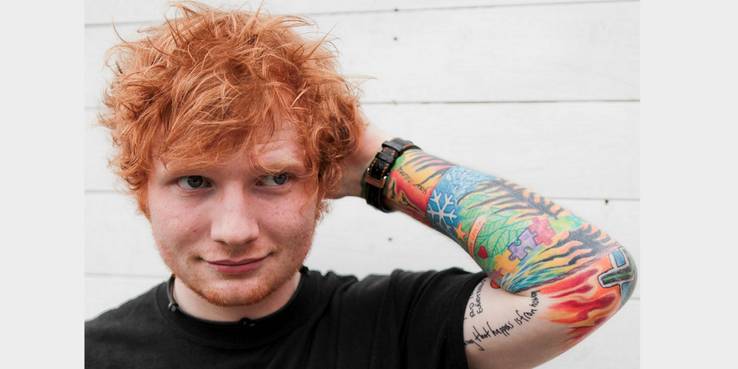 Ed Sheeran is such a nice celeb that Buzzfeed has even created one of their infamous lists detailing every time that Ed was the nicest guy in the industry, which should give you an idea of how nice he really can be. The soft rocker is generally unassuming and doesn't give off an egotistical vibe, but Sheeran has also put his money where his mouth is, making his concert tickets all the same affordable price and supporting different charities both publicly and with his own donations. But Ed seems to have an exceptionally soft spot when it comes to his fans, because the list of fun surprises that he has done for his fans seems to be nearly never ending.
He seems to have a particular affinity for proposals and weddings, allowing quite a few fans to propose on stage at his concerts and even performing as the impromptu wedding singer at a fan's wedding.
He also loves to surprise his fans in general, with one of his most heartwarming stories being the instance when a fan had to miss one of his concerts because she was in the hospital, which the singer remedied by showing up to her birthday party.
6

Has-Been: Robin Thicke
When it comes to being a professional creep, it's hard to imagine someone proving themselves as so consistently creepy as much as musician Robin Thicke has. His only real claim to fame is his hit song, "Blurred Lines," which happens to be an ode to creeping on women whether they want you to or not, and the accompanying extra creepy music video that featured a suited up Thicke surrounded by topless women. After his initial burst of success, his long time marriage to actress, Paula Patton, crumbled, and Patton alleged that Thicke had been abusive during their relationship. Apparently, Robin didn't take well to being dumped, because he then wrote an entire album about Paula in an attempt to get her back.
When the album and reconciliation attempt both failed, Thicke decided to move on with a new girlfriend – a new very young girlfriend (he was in his late 30s) named April Love Geary, who coincidentally was an absolute dead ringer for Paula Patton.
He and Geary recently welcomed their first child together, shortly after her 23rd birthday, although, when they initially met the age gap between Robin and April was more years than April had actually been alive, which is pretty cringey.
5

Humble A-Lister: George Clooney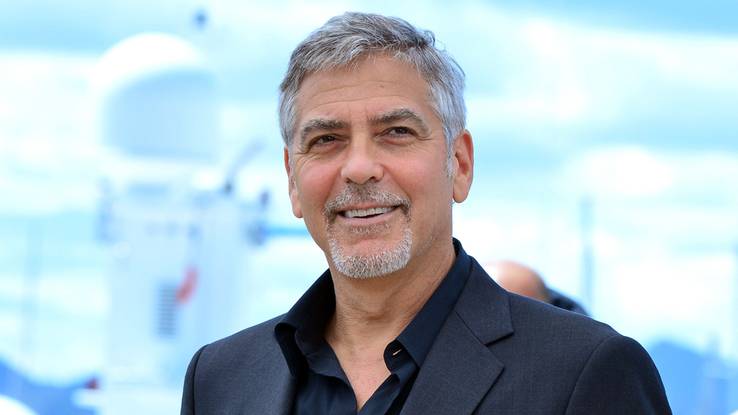 If you're looking to hear a negative personal story about superstar, George Clooney, you might have a tough time finding one. Whether you ask Clooney's close friends or some random extras who just spent a day near him, pretty much everybody says that he's a down to earth and friendly guy. His most famous instance of getting heated, a fight with the director, David O. Russell, was caused because Clooney thought that Russell was being way too mean to the extras on set.
He also seems to be a fan of surprising people with some seriously awesome gifts, for instance, he gave 14 of his BFF's a million dollars each, simply for being there for him when he was still down and out and just for being his longtime buddies.
And that might be why Clooney has managed to stay so level-headed even after his insane success. Clooney is obviously one of the most well-known actors in Hollywood now, but he didn't actually hit it big until he was in his 30's, and had some really rough times before that. That's at least what George seems to attribute his sensibilities towards, that after experiencing that struggle he really appreciated and understood what being successful meant.
4

Has-Been: Adam Levine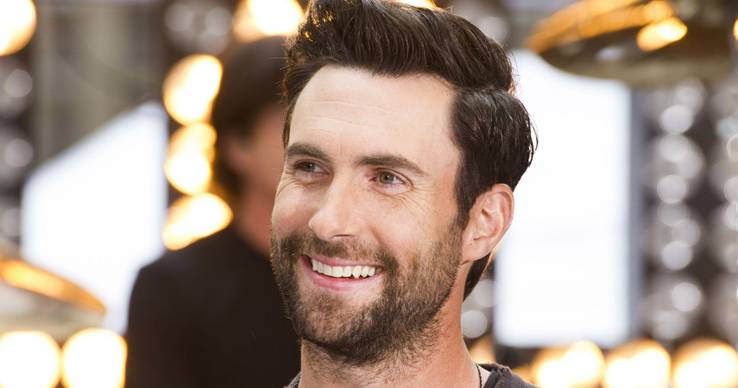 Rumor has it that The Voice star and Maroon 5 lead singer Adam Levine might not be the nicest or most humble dude in the entertainment industry, but luckily, Levine has gone out of his way to confirm his unappealing nature in interviews and on his own Twitter account. Levine has himself questioned whether or not he's a jerk (well, actually, he used a much grosser word for jerk, but you get the point), and while he seems to go back and forth a bit on his self assessment, it seems like he at least understands that he rubs some people the wrong way.
Although in one interview, he did say that if everyone in the world knew him then they would love him, literally every single person in the world, in a rare moment of self awareness Levine said on his Twitter, "Whenever Twitter recommends I follow people who are apparently 'just like me' I start to realize I'm not as awesome as I thought I was."
And while it's nice to actually realize that you're not the coolest kid in school and humble yourself a bit, most people don't need Twitter to actually tell them that they're kind of a jerk.
3

Humble A-Lister: David Beckham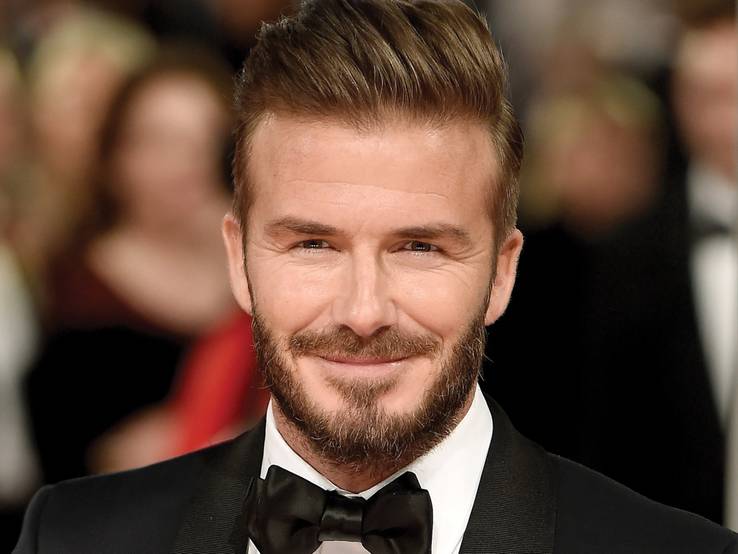 Soccer star, David Beckham, very well may be the most successful athlete in the UK and one of the most successful athletes in the world, but that doesn't mean that Beckham has gotten full of himself. By all accounts, David is a hard worker and a genuine family man, and nearly every fan who has met him in real life has said that he was as nice as can be. Whether it's taking as many pictures with fans as he can or even bringing them cups of coffee or tea, it would seem that Beckham is truly appreciative of his worldwide fame.
But if that wasn't enough, his patience and good nature were pretty much cemented in stone after an awful mishap involving Beckham's neighbors. By all accounts, he was an exceptionally pleasant celebrity to live near, but he didn't even complain or raise an eyebrow when he was bitten by one neighbor's new puppy. And now that Beckham has retired from the sport that made him famous he seems content to hang out with his family and use his high profile for a variety of charitable causes, and of course, occasionally using his flawless face for advertising campaigns that earn him millions of dollars.
2

Has-Been: Jay Z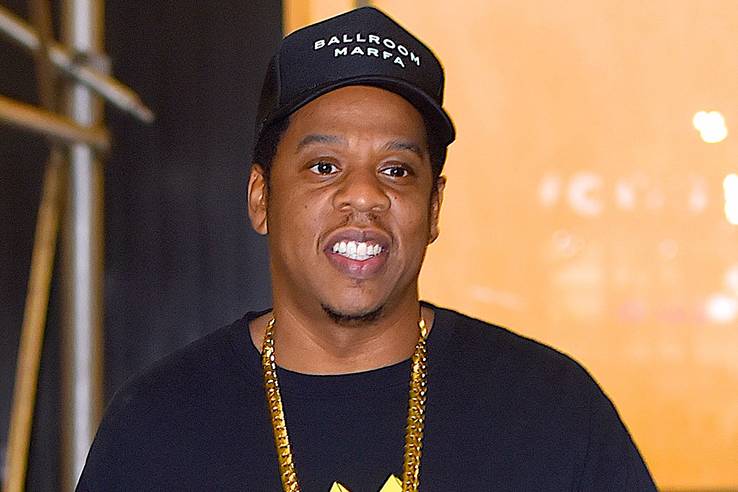 Jay Z has pretty much killed it in the rap game, but after those years of success, it seems like his sense of his own importance may have become just a tad overblown. After singer, Harry Belafonte, called out some celebrities for not using their celebrity for charitable causes and included Jay and his wife, Beyonce, in his examples of uncharitable celebrities, Jay's response to that was truly something to behold.
When asked about the drama by Radar, Jay responded with this: "I'm offended by that because first of all, and this is going to sound arrogant, but my presence is charity. Just who I am. Just like Obama's is. Obama provides hope. Whether he does anything, the hope that he provides for a nation, and outside of America is enough."
Gee, I wonder why exactly he thought that might sound arrogant. Comparing yourself to Obama when your greatest achievement is making money is one thing, but to claim that your mere presence is an act of charity is so wildly egotistical that even Kanye West would probably be embarrassed to say it.
And it's no surprise that celebs live in their own world where people fawn over them constantly, I think you'd be hard pressed to find another who let their ego inflate THIS much.
1

Humble A-Lister: Steve Buscemi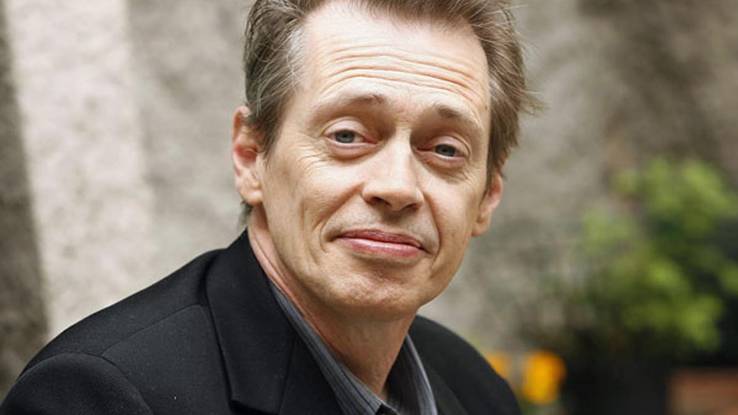 Steve Buscemi might not be your typical A-list star. He's not the kind of actor who can open his own movie, but he's gotten about a million high-profile gigs, and more importantly, he seems to be an incredibly caring and solid guy. Before becoming an actor, the native New Yorker was actually a New York City fireman. He was a part of the force from 1980 to 1985, and then, obviously, he left his job and went on to become a really successful actor. But if those years of service weren't enough, Buscemi decided to go back and work for NYC's fire department one more time, on September 11th, 2001.
The day after the World Trade Center attacks, Buscemi volunteered with his old engine company and started pulling 12 hour shifts digging through the rubble to try to find survivors and missing firefighters. After the smoke cleared his volunteering was not something that Buscemi publicly discussed, and in fact, his service might have gone completely unnoticed, except a fellow firefighter took a snapshot of Buscemi with the crew and then publicly lauded the work that he did on 9/11. It's one heck of a heartwarming story, but if it were up to Steve, it probably wouldn't have been public knowledge at all.
References: wikipedia.com, facebook.com, reelrundown.com, stuff.co.nz, quora.com, ranker.com, screenrant.com, dailymail.co.uk
Source: Read Full Article