The world's latest collective obsession is Meghan Markle, former Suits actress and current fiancé to Prince Harry which makes her a royal-to-be, hence the obsession. Just like Kate Middleton before her, we want to know everything, and I do mean everything about what makes Markle tick.
Her relationship with Prince Harry is, of course, one of the most desired topics of discussion. But as it turns out, Markle actually has a very interesting past. And as you can probably imagine, Prince Harry has more princely matters to deal with than keeping up with American television. He didn't even know what TV show Markle was on when he met her!
We assume that he has since learned much about her through their dating relationship and as for the rest of us, we've heavily relied on the media to reveal some juicy gems about her past to us. However, we've got a feeling that perhaps Prince Harry learned about these 15 little Markle marvels in the same fashion we did – the internet! The reason being is not just that these items do not have an "easy open" as far as bringing them up in conversation but also because they are readily available to read about online. Surely even if Harry didn't come across these topics himself, his friends would have told him to check out the latest news about his bride-to-be!
15

at only 11, she Was Featured On "Nick News"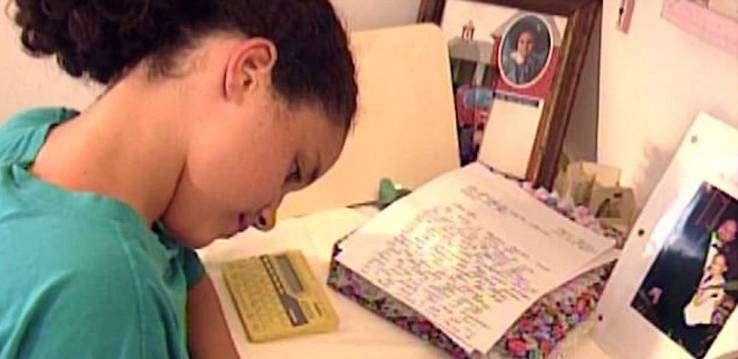 When Markle was just 11 years old, her classroom was randomly chosen to watch a series of commercials and comment if anything, in particular, jumped out at them. Young Markle was offended at the commercials which all targeted women and featured women doing chores such as dishwashing.
To combat this issue, Markle decided to write a letter to Proctor and Gamble who owned the dishwashing soap company with the commercial. Markle suggested that the company change the ad to say "People all over America" rather than "Women all over America" as they originally had it.
Proctor and Gamble actually took the 11-year-old's advice and changed the commercial to the less-offensive statement. When Inside Edition asked former Nick News host Linda Ellerbee if she remembered Markle and what her thoughts of her were back then, Ellerbee said,"She believed in women, she believed in her own power," she said, "and she wasn't afraid to reach out and say, 'I want my power and I want my rights.'"
14

She Is Of Half African-American And Half-Caucasian Descent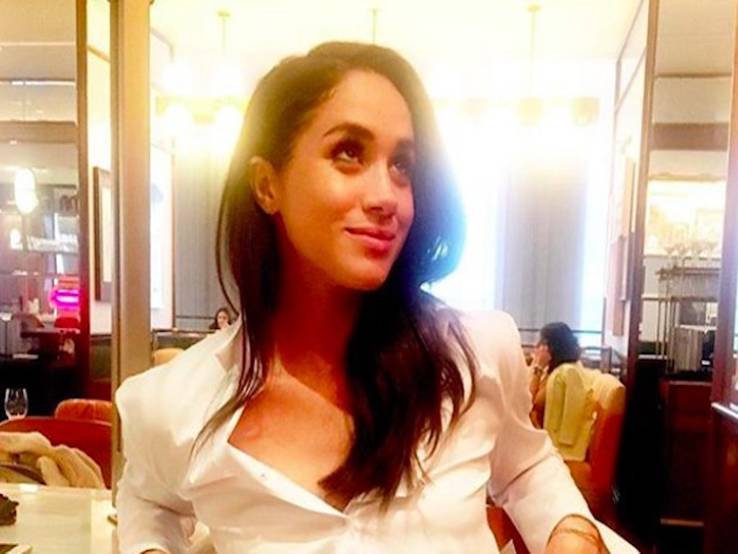 She will make history when she marries Prince Harry on May 19th at St. George's Chapel at the Windsor property. Markle will be the first person of African-American heritage to join the British royal family. This will have a long-lasting effect on the British royal family as both Prince Harry and Markle have expressed interest in having children soon after marriage. Markle's African-American mother met her Dutch-Irish father on the set of a TV show where they both worked.
"Being biracial paints a blurred line that is equal parts staggering and illuminating," Markle has said.
"While my mixed heritage may have created a gray area surrounding my self-identification, keeping me with a foot on both sides of the fence, I have come to embrace that. To say who I am, to share where I'm from, to voice my pride in being a strong, confident mixed-race woman." (Source: Elle)
13

She Was On A Hit Show!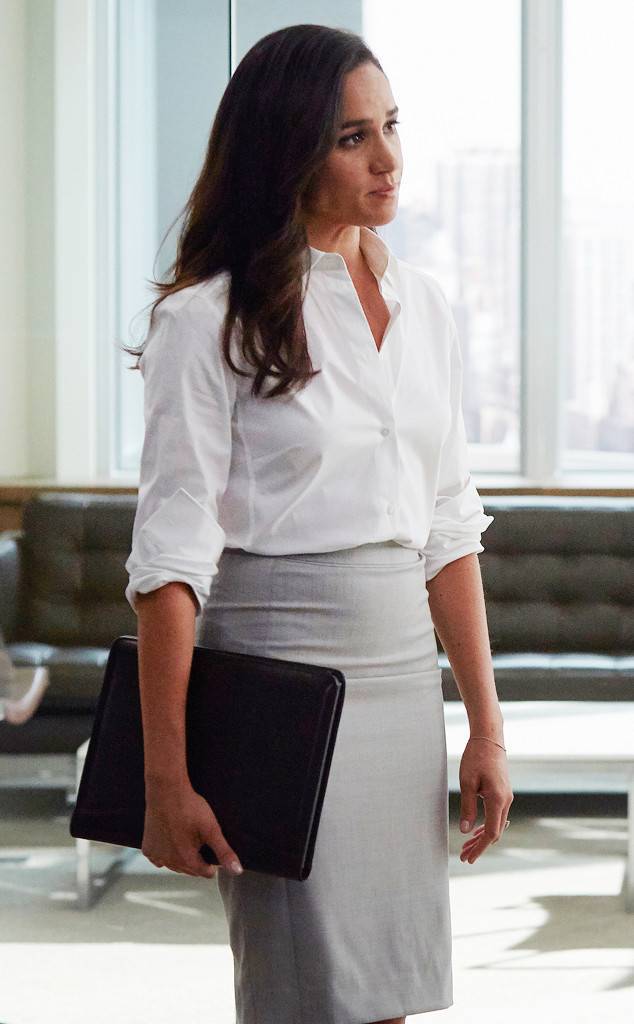 Suits is a legal drama series on the USA network which has won star Gina Torres the award of Outstanding Performance in a Television Series at the 2013 NHMC Impact Awards. Former star Patrick J. Adams was nominated for Outstanding Performance by a Male Actor in a Drama Series at the 2012 Screen Actors Guild Awards, and the show itself has been nominated for two People's Choice Awards. But don't bother telling all that to Markle's future hubby, Prince Harry who has admitted that he has never seen the TV show that launched her into fame.
It hit the air back on June 23, 2011, and fans have enjoyed 7 seasons of the drama. Now that Markle is a retired actress in favor of becoming a member of the British royal family and Adams has decided to pursue other endeavours, their characters married on the show and have since been written off. The show is currently functioning as a spin-off of sorts.
12

She Played The Part Of A British Queen When She Was Only 8!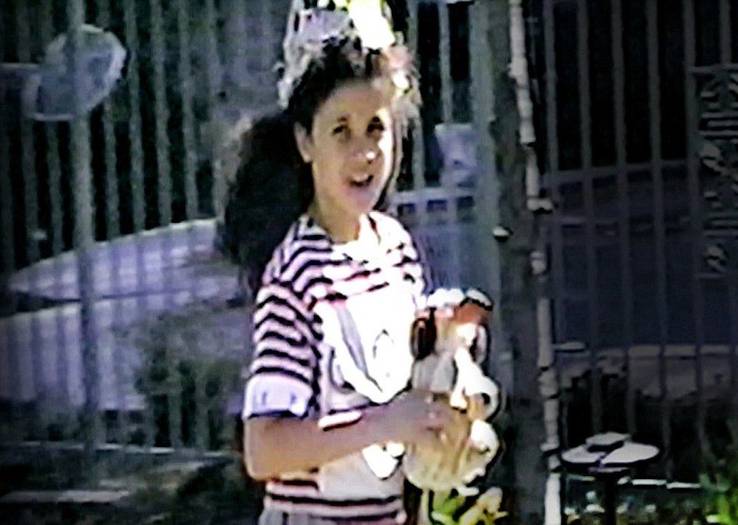 When Markle was just 8 years old, she became a British Queen and ruled over a nation… of 8-year-old girls at a backyard birthday party for her best friend, Ninaki "Nikki" Priddy. Home video footage of the backyard birthday pretend play session surfaced and shows Markle wearing a blue skirt and red and white striped shirt, running around the backyard with a silver plastic crown on her head.
At one point, she commands her "kingdom" to sew her a dress for a very important upcoming meeting that she is having. Then she tells her friend "Princess Kara" not to eat cookies in the bed. When "Princess Kara" replies that they are Chips Ahoy! chocolate chip cookies, Markle the pretend queen has a change of heart and says, "Carry on then, carry on" in a British accent. Markle herself may have even forgotten about this until the video surfaced. You know what they say… art imitates life! (Source: DailyMail)
11

She Is Older Than Prince Harry!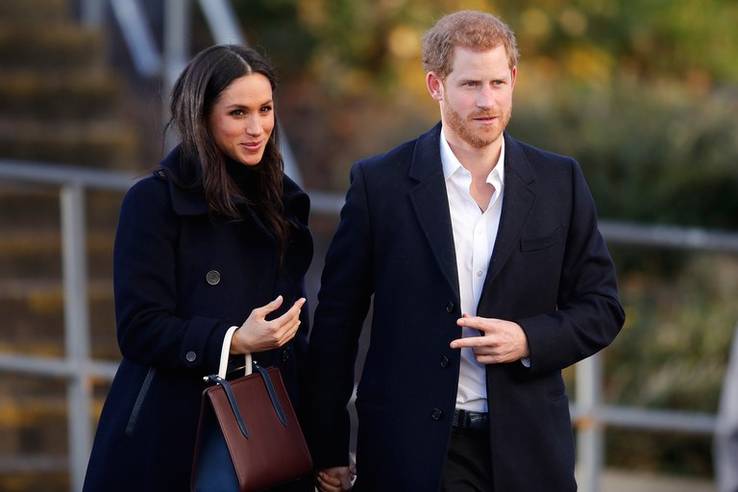 Born August 4, 1981, Markle is about three years older than her beau, who was born on September 15, 1984. It is said that a mutual friend to both Markle and Prince Harry, fashion PR specialist Violet von Westenholtz, set them up together on a blind date in July 2016.
Markle's future sister-in-law, Catherine, Duchess of Cambridge, is also older than her prince, Prince William, Duke of Cambridge, though only by about six months. By contrast, Prince Philip is 96 while his wife, Queen Elizabeth II is 92 years old. There was a 13 year age difference between Prince Charles and the late Princess Diana. A 3 year age gap isn't enough to raise eyebrows anyway but judging by source statements and photographs, it seems as though Markle and Prince Harry share a youthful state of vibrancy between them. (Source: DailyMail)
10

Pre-acting Days, She Used To Earn Cash With Calligraphy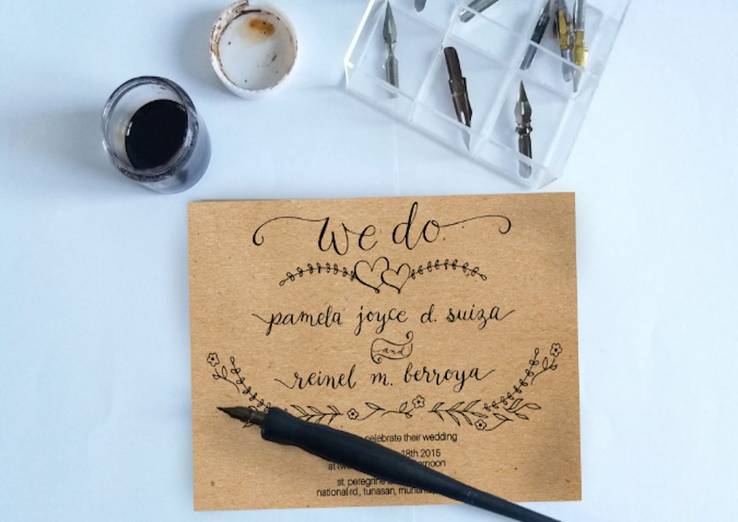 Ka-ching! Markle used to make some sweet, hard, cold cash with her calligraphy skills before she was making the big bucks as a TV star.
"I used to be a calligrapher for weddings and events — that was my side job while I was auditioning. I think handwritten notes are a lost art form," Markle said.
She had a star-studded client list, too! She made Robin Thicke and Paula Patton's wedding invitations, personally doing the calligraphy work on each one of their wedding invites and RSVP cards. It wasn't just a hobby! While attending an all-girls school, Markle actually studied handwriting. She was also hired by big-name companies like Dolce & Gabbana and The Four Seasons to do calligraphy work. Meghan Markle is a woman of many talents! (Source: HelloGiggles)
9

Meghan Is Not Her Real Name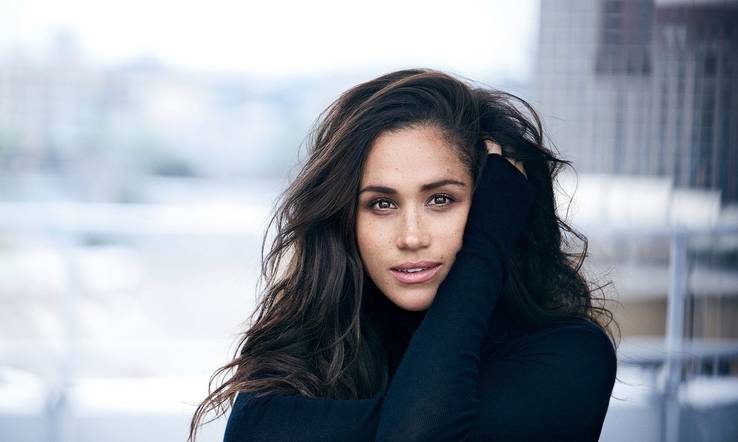 Like many actors and entertainers, Markle opted to go by her middle name instead of her first. Her full name is actually Rachel Meghan Markle but going by Meghan wasn't just a stage name or decision made purely for her acting career. She has gone by Meghan for most of her life.
In fact, the royal wedding invitations state "Meghan" and make no mention of her legal first name, Rachel, even though Queen Elizabeth II's official note gave her a blessing to use her full name if she so desired. Funny enough, she played a character named Rachel on Suits. Princess Rachel has a nice ring to it but it's her call so Princess Meghan it is! It's obvious that she is attached to her middle name, prefers it overall, and is very comfortable by going by that name alone.
Featured Today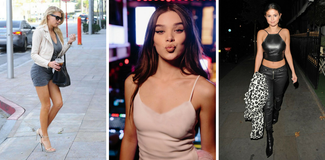 20 Female Celebs In Their 20s Who Are Still Single And Available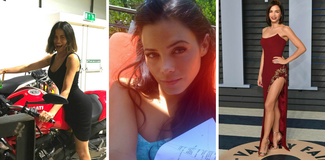 25 Photos Of Jenna Dewan (Now That She's Single)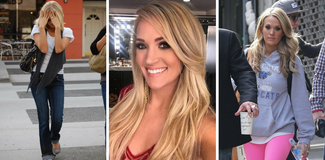 20 Things About Carrie Underwood That Make Fans Rethink Her Nice Girl Image

8

She Was A Sorority Girl!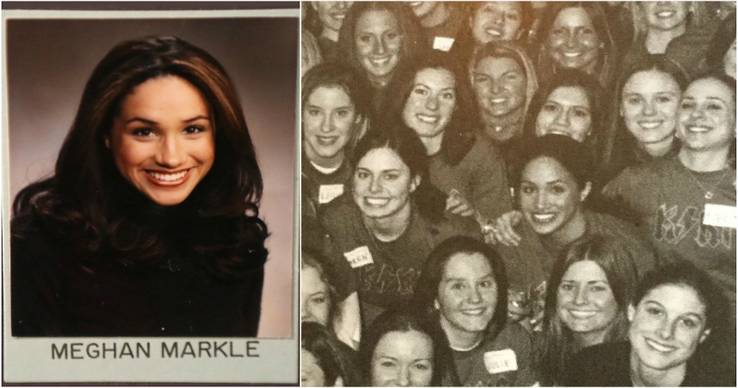 Prince Harry might have known that his lady love attended Northwestern University and obtained a degree in communications in 2003. That is a typical topic to cover pretty quickly while dating someone. But he might not have known that Markle joined the Kappa Kappa Gamma sorority during her college years.
Of course, there would have been no reason for her to hide this from him but perhaps she thought that he might associate her with the stereotypical sorority girls that can be depicted on American TV shows and movies. Then again, Prince Harry doesn't strike us as the type of lad to watch much American TV or many American movies so maybe this just wasn't even an issue at all. Then again, if he didn't know before, he knows now. (Source: TownAndCountryMag)
7

She's Walked Down The Aisle Before!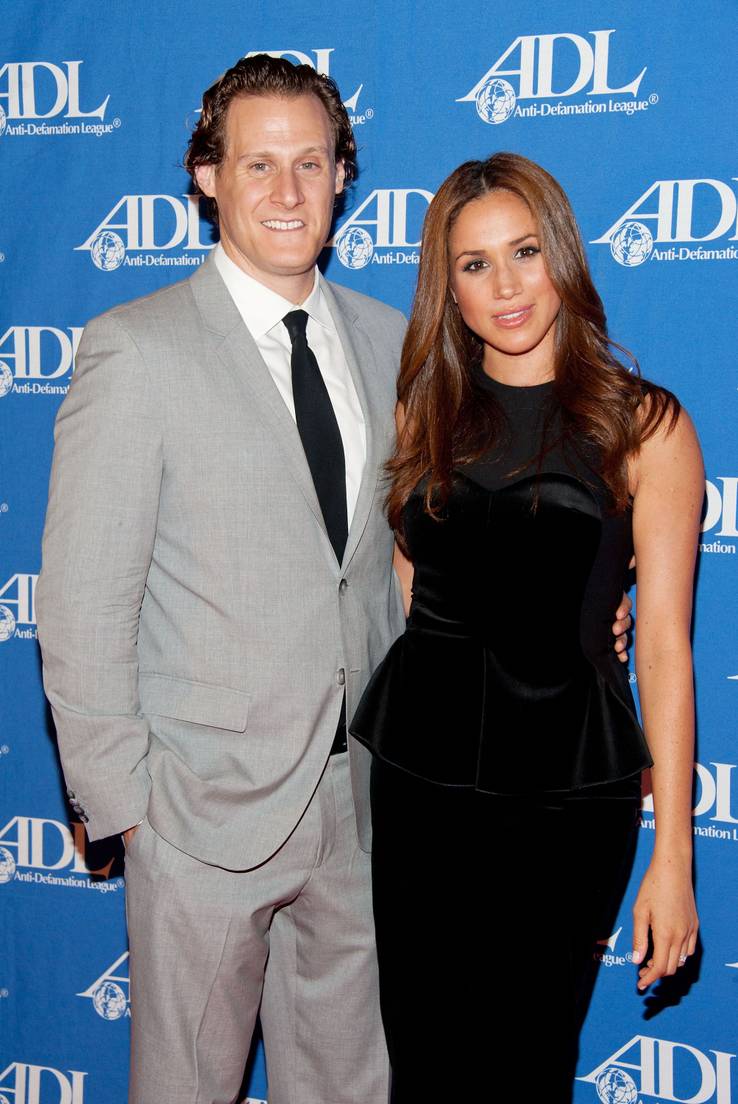 In 2011, Markle and film producer Trevor Engelson wed in Ocho Rios, Jamaica. The former couple had a relaxed destination wedding ceremony and reception with Markle dressed in a simple but pretty white sheath dress, perfect for a beach wedding and Engelson wearing a white long-sleeved shirt, brown belt, and white pants. The reception was a 4-day party in which more than 100 guests comprised of family and friends enjoyed drinking rum punch and playing games like human wheelbarrow races on the beach. The duo (who met in 2004) quietly split two years later and sources say that it was their careers, which both started to seriously take off at the same time that broke their marriage apart.
"It put a strain on the relationship," a source close the couple said. "Trevor was in Los Angeles making movies, Meghan was in another country five hours' flight away and it simply took its toll." (Source: Mirror)
6

She Served As A Global Ambassador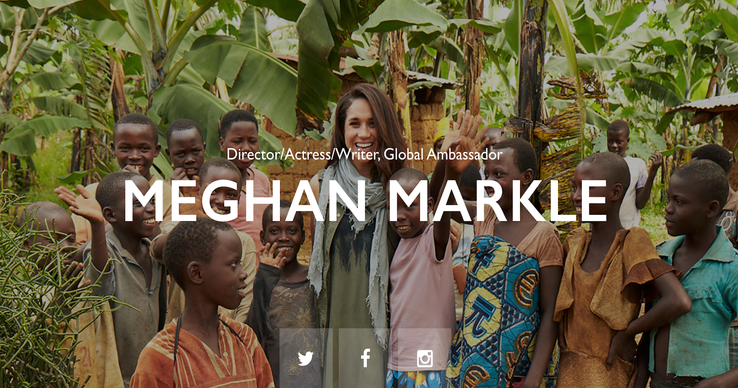 Before Markle met Prince Harry, she worked with World Vision Artist Collective as an ambassador to help children in Rwanda receive an education, get access to clean water and  other services that children need in order to thrive. In fact, one of her first meetings with Prince Harry was at a charity dinner! She began working with the organization in February 2016, just a handful of months before she met Prince Harry.
"Do one act of kindness every day," Markle is quoted as saying on the World Vision Artist Collective site. "It doesn't need to be big. It just needs to be something."
During one of her visits to Rwanda, Markle taught the young children how to paint with watercolors using water from a nearby pipeline. She also helped to build wells for the community that she visited with.
"The contrast between communities that do and do not have access to clean water had a great impact on me," Markle said. "One borehole can bring life-giving water to as many as 500 people! I'm on a mission to build wells in Africa, and I'm asking each of you to join me and see how many wells we can build together." (Source: ArtistCollective)
5

She Is Related To Shakespeare!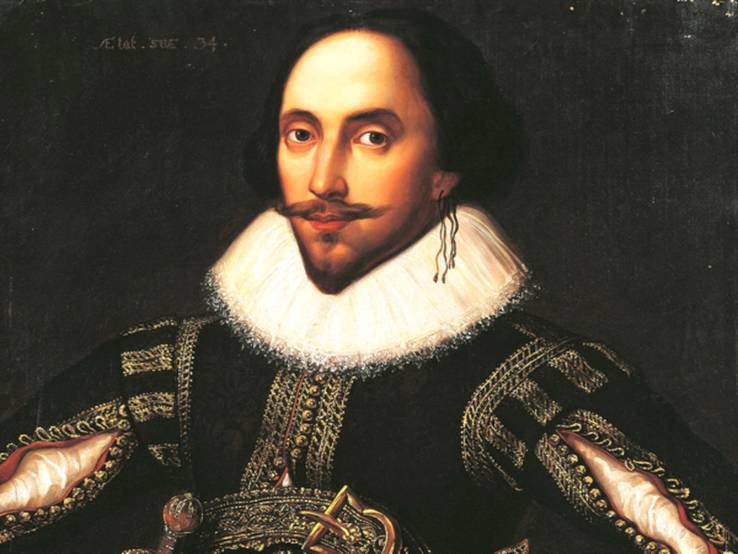 Since Markle mania is in full swing, a company called MyHeritage.com looked into Markle's family tree right after news broke of Prince Harry and Markle's engagement. According to the results of their detailed research, Markle is related to Shakespeare on her father's side and Shakespeare's mother's side as well.
"We are not sure if Ms. Markle is aware of her connection to such eminent Britons, however, it seems that she was always destined to be a Brit."
Similar research was done when Kate Middleton was engaged to Prince William and researchers and genealogy experts found that both the Duke and Duchess of Cambridge are somehow related through a mutual (and very distant) ancestor.
4

She Did A Rarely-Seen Tostitos Commercial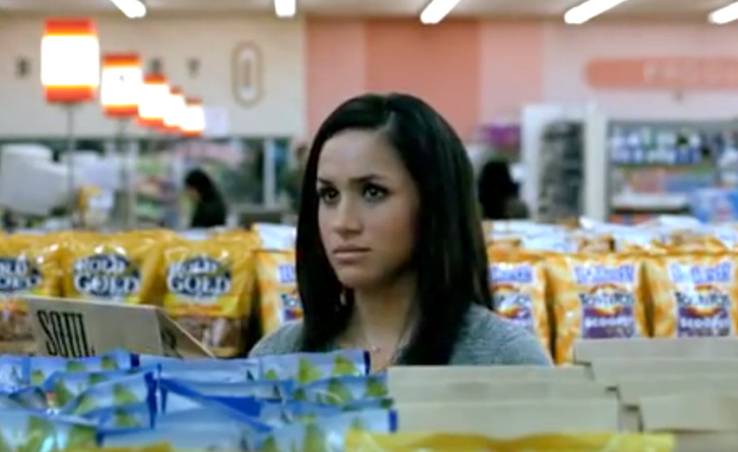 Back in 2009, Markle was a pre-Suits star, pre-royal-to-be and taking any acting job that came her way. Enter a commercial for the popular tortilla chip brand, Tostitos. In the ad, Markle is seen in a grocery store, selecting party snacks for an upcoming shindig.
Considering her options in the chip aisle. After she debates her choices for a bit, she turns a bag over and a voiceover (a different woman's voice) says, "13 ingredients? That's more people than I invited to the party. Unless Denise brings Jerry. Ugh. Jerry with his short-shorts." Markle then picks out a bag of white Tostitos corn chips that contains fewer ingredients than the previous bag. "Yeah, three ingredients is good," the voiceover continues and Markle smiles as if satisfied with her snack choice. (Source: IMBD)
3

She Was A Briefcase Girl On Howie Mandel's "Deal Or No Deal"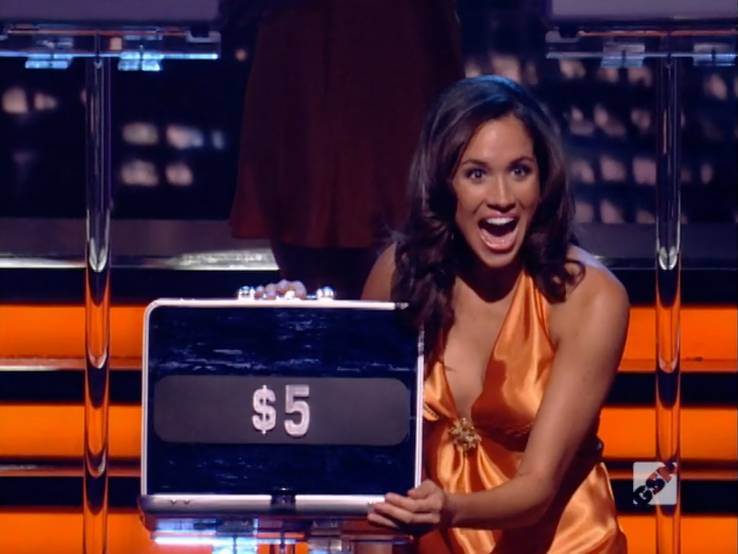 There were some people who watched this game show for the nail-biting tension, the stories from the players or Mandel's jokes. Then there were the guys who watched the show for the girls… and Markle was one of those girls.
In 2006, Markle landed a gig as a "model", "briefcase holder" or "briefcase girl" on the game show, Deal or No Deal hosted by Howie Mandel.
"I would put that in the category of things I was doing while I was auditioning to try to make ends meet," Markle said. "I would end up standing up there forever in these terribly uncomfortable and inexpensive 5-inch heels just waiting for someone to pick my number so I could go and sit down."
Last month, it was announced that the show is being revived for another season starting later this year. Chances are excellent that Mandel will reprise his role as the host. Chances are not excellent at all that Markle will reprise her role as a model. (Source: IMBD)
2

She Visited Buckingham Palace When She Was 15!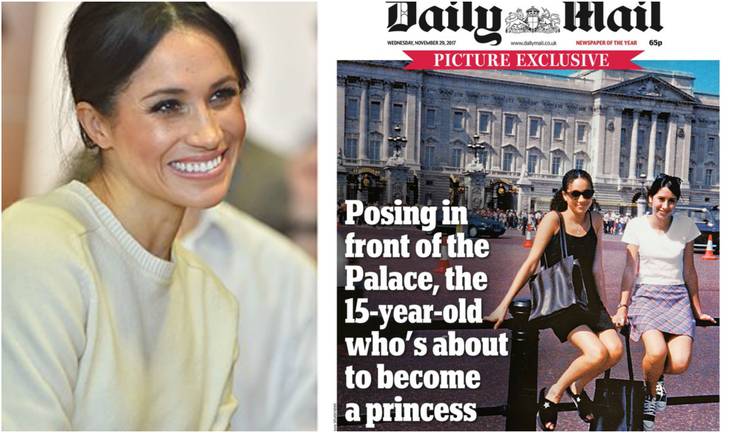 Markle may live just a stone's throw from Buckingham Palace now, but when she was a teenager, she was merely an American teenage tourist. In a picture that The Daily Mail obtained, Markle and her best bud, Ninaki "Nikki" Priddy visited London when they were just 15. The teens enjoyed the sights together and went sightseeing where they did all of the basic touristy things like see the London Eye and have their photo taken, posing outside of Buckingham Palace.
Prince Harry, who would have been just 12 years old at the time this photo was taken, could have never known that his future American wife was sitting outside on the railing outside of Buckingham Palace having her photo taken! But there she is, curly hair, big smile and all.
1

She Grew Up On The Set Of "Married With Children"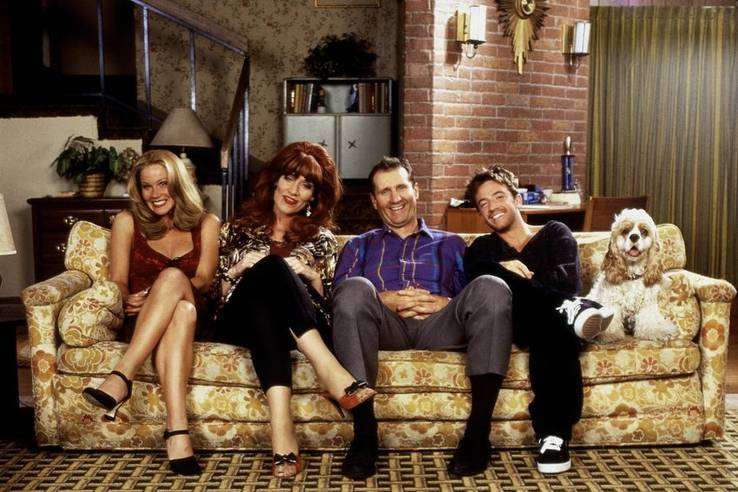 She didn't actually live on the set of Married with Children which starred Modern Family's Ed O'Neill, Katey Segal, Christina Applegate and David Faustino but she spent a lot of time there because her father, Tom worked as the lighting director and director of photography on the sitcom. The show ran for ten years, from 1987 to 1997 which was a considerable chunk of Markle's childhood. Tom was employed with the show from its beginning to its end, so for a decade, every day after school Markle hung out on the set though her parents didn't allow her to watch it at home! It was considered very controversial at the time.
"I will always find my light," Markle has said before of the effect her father's career had on her (previous) acting career. "No question and if I don't, I'll know because my dad will be the first person to call me." (Source: TheRichest)
Source: Read Full Article