Last year will be remembered as one where the winds of change blew through the entertainment industry with hurricane force. The full impact of the resulting tsunami is not yet in view.  But if they are now leaders, female stars have also been followers of a widespread change in society at large, that we all tend to marry later in life. Have no fear, tabloids and gossip columns are alive and well, but there seems to be an unprecedented number of famous women at the intersection of rich and single who are choosing to go their own way. Besides, why endure the angst, prenups, lawyers, and paparazzi when you're very busy, movie-star gorgeous, and have a personal net worth most people could only dream of. It was not long ago that brides in their teens or early twenties were much more common.Here are the 15 most exceptional and highly-desirable women who in days gone by would have been snapped up long ago but who, instead, use their hard-won independence to further their careers and brands. They've dated a few men, and a couple of them even tried out marriage, but these Hollywood babes have yet to someone who can keep up with them.
15

Britney Spears Got Her Life Together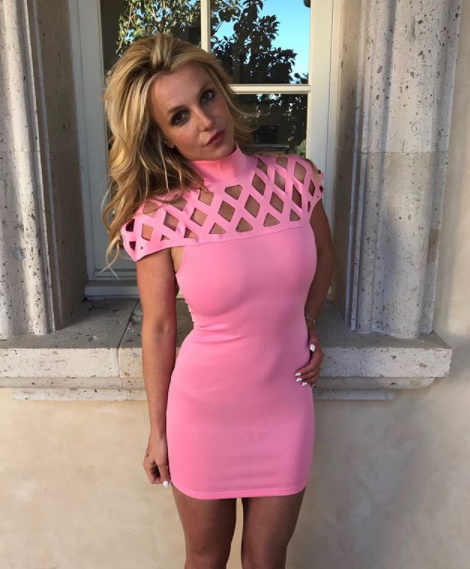 Somewhere at the other end of the spectrum is Britney Spears — not for the faint of heart but life would never be dull with this pop star. The Mickey Mouse Club and topsy-turvy marriage to Kevin Federline are ancient history, the bad-girl pop icon is approaching 40, hard to believe, and perhaps maturity and motherhood have intruded and taken root. Hey, she's now like a walk in the park compared to the Kardashians. Baggage galore for sure, but she seems to have pulled out of the nosedive of bad habits and public breakdowns. Even Forbes magazine approvingly noted that "a decade since her public meltdown, the 'Lucky' singer has aged into a lucrative Las Vegas residency." She seemed to have turned her life around for the better and has been stable now for quite a while. You can now Google search her and your computer won't blow up. For all her many faults, she was a giant of her generation. She's currently been linked to a fitness model — sounds like a healthier choice.
14

Dakota Johnson Took A Big Risk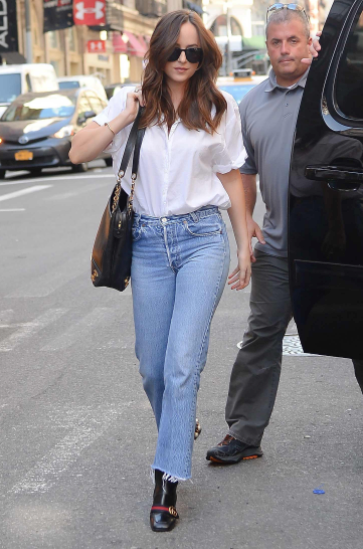 Her parents, Don Johnson and Melanie Griffith, were both highly photogenic screen stars in their era. True, the list of movies she's made that you've ever heard of is shorter than Pee-wee Herman, but being part of a franchise launched her career to new heights. But to give credit where it's due, she had the nerve to go where other angels feared to tread. She took on a controversial role that would make other actresses uncomfortable. She took a huge gamble on a part that could have destroyed a career when she agree to play Anastasia Steele in Fifty Shades of Grey. She clearly has guts. If her performance didn't impress fans of the book, her career would have been over in a second. Plus she needed to get comfortable real fast with her co-star. While she might look like an innocent and naive starlet, taking on Anastasia was definitely steamy and daring.
13

Emma Stone Always Impresses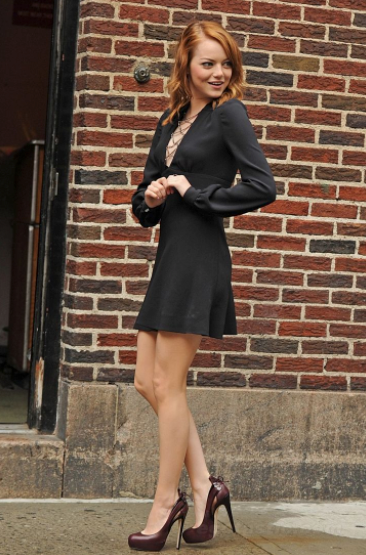 She has not been married but has been in a periodic relationship with actor Andrew Garfield for quite some time. They have broken up and reunited so many times, they've been called Hollywood's on-and-off couple. She played in fun movies like Spiderman and Crazy Stupid Love. She was paid $22 million for La La Land and won the Academy Award for Best Actress. Winning that award in a musical is a rare feat previously accomplished only by the likes of Barbra Streisand, Liza Minnelli, and Rita Moreno. She's been on "most desirable women" lists for years. Victoria's Secret declared her as having "sexiest sense of humour" in 2012. Not sure what that means exactly but it sure sounds good. If all that makes you want to turn off the computer, call her folks in Phoenix and beg for her hand in marriage, The Richest understands. Great choice if you're name isn't Andrew Garfield.
12

Selena Gomez Makes headlines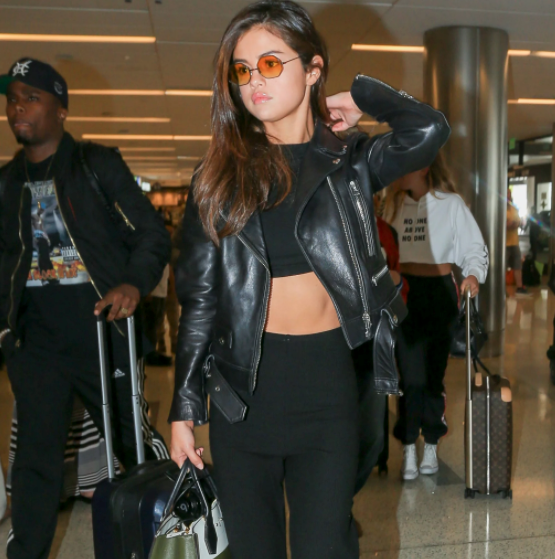 It's hilarious to this that Selena Gomez has been caught multiple times on camera with both Barney the Dinosaur and Justin Bieber. She's been in an on-and-off relationship with Bieber for years. Apparently, her family is not crazy about her hanging out with him, though. But despite her questionable taste in men, she followed in the big footsteps of the likes of Beyonce and Taylor Swift as Billboard's Woman of the Year. But there is more to her than music. She has become a renowned humanitarian, philanthropist, and cultural icon. She has survived a kidney transplant and has raised eyebrows with overtly foxy outfits, but hey, business is business. Some of these celebs do what they have to do to stay relevant. She's become a fashion icon to be honest. The current celebrity culture holds that women don't rush into multiple marriages as they once did and Selena is well south of thirty with lots of time to put a ring on it — or not. But she has lived and accomplished much and embodies the dreams of young women. She's an ambitious and capable woman. Here's hoping she'll finally move on from Bieber.
11

Emma Watson Takes Her Career Seriously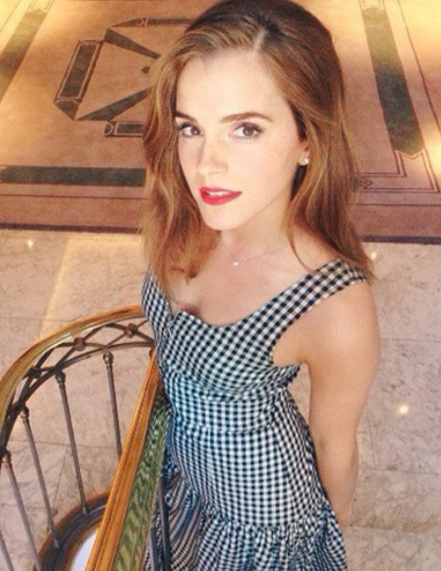 She was born in Paris and studied at Oxford. How's that for openers? She is something of a poster girl for the millennial generation having spent ten years as part of the Harry Potter franchise series as Harry's pal Hermione. Financially she probably already never has to work again. But she has transitioned from child star to adult actor and citizen as she approaches 30. She did some modelling and appeared in quality films like The Perks of Being a Wallflower and My Week with Marilyn. She won rave reviews as Belle in Beauty and the Beast She now draws leading men like Tom Hanks and real-life roles like United Nations Goodwill Ambassador. She had a two-year relationship with tech entrepreneur William Knight end late in 2017. She's managing to keep her private life out of the tabloids by and large — a most desirable virtue in a mate.
10

Lindsey Vonn Made A Name for herself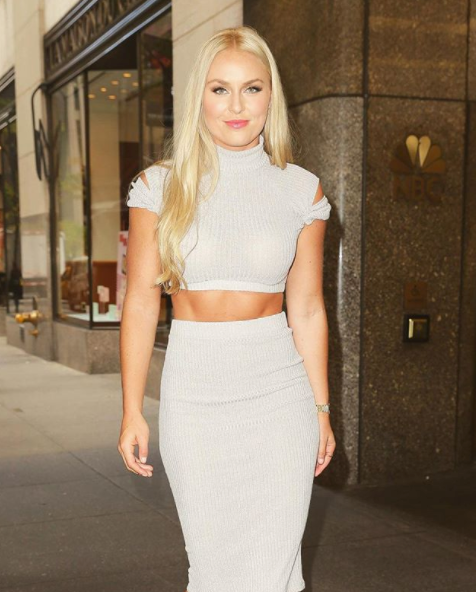 Catch her if you can — the elite alpine skier is a world-class athlete with gold-medal glamour. Her most recent relationship with former NFL coach Kenan Smith ended in late 2017 as she focussed on training for the 2018 Winter Olympics in South Korea. She is not to be defined by the men in her life, but she received a lot of notoriety for a previous partner you may have heard of. Her 2-year relationship with Tiger Woods ended in 2015. The most succinct profile of her is from Red Bull, for whom she's been a spokesperson: "Dominant, brilliant, tough, legend." She is living proof of the title of her book, Strong is the New Beautiful. While not every athlete becomes a celebrity, Vonn managed to strive in her field and become a celebrity women want to be and men want to be with.
9

Priyanka Chopra is gaining popularity in Hollywood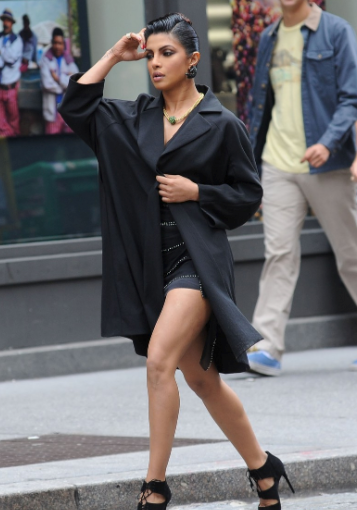 Her list of American credits is admittedly modest — her Miss World crown is not. She was in the Baywatch movie, is a regular on the TV series Quantico, and is already a huge star in her native India and a Bollywood veteran of some 50 films. Who knows, she may have already had a billion fans before leaving home for Hollywood. Her North American debut came in 2014 when the film in which she starred, Mary Kom, was featured at the prestigious Toronto Film Festival — she is already turning heads. Tabloids have even reported her getting flirty with Tom Hiddleston, Taylor Swift's ex. The India-America crossover is difficult and has rarely been achieved. But she is no twenty-something ingenue. In her mid-thirties with tons of achievements and confidence, it seems the only question is how bright her star becomes.
Featured Today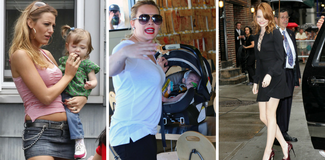 10 Has-Been Actresses With The Biggest Egos (And 10 Humble Sweethearts)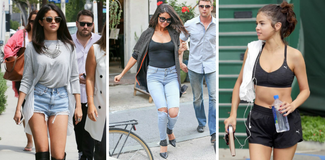 25 Paparazzi Photos Of Selena Gomez Everyone Needs To See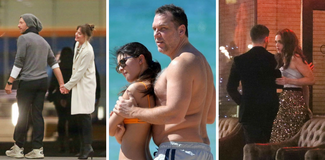 15 Surprising Photos Of New Celeb Couples When They Thought They Were Alone

8

Lady Gaga Changed her image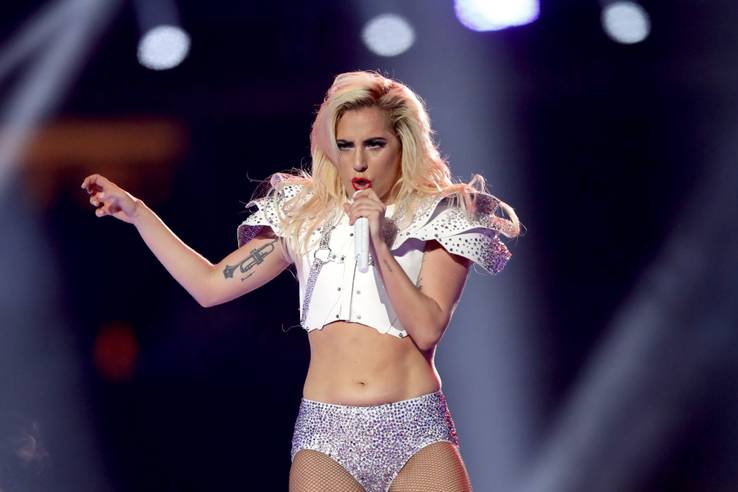 Her IMDB profile introduces her as Stefani Joanne Angelina Germanotta, American songwriter, singer, actress, philanthropist, dancer, and fashion designer. She changed her name, dressed in outrageous outfits, made wild videos from her considerable creative imagination, and ultimately became a star. She exploded onto the scene with her first album, The Fame, in 2008. Despite the outlandish style, she is a serious, multi-talented artist active in political and social causes. She had a high-profile breakup with fiancée Taylor Kinney in the summer of 2016. Various sources place her net worth at $275 million. If the juxtaposition of those two verified facts don't make her among the most eligible, what would? In 2016, she won a Golden Globe for her acting performance in American Horror Story, calling it one of the greatest moments of her life.
7

Emilia Clarke has won over our hearts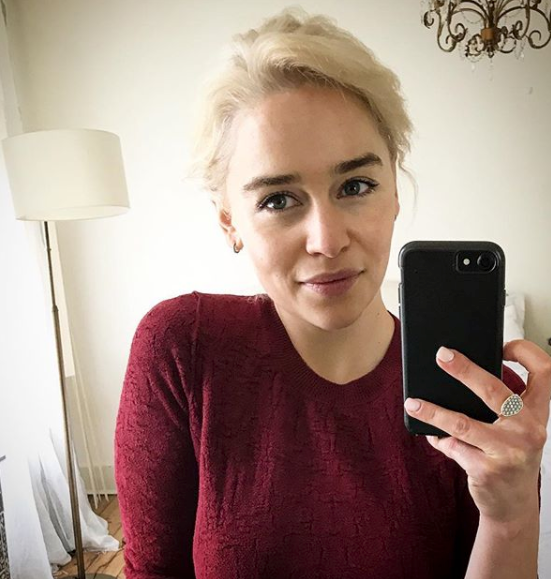 Esquire dubbed Emilia Clarke as "the sexiest woman alive." Barely into her thirties, she may seem a bit young in real life to be the Mother of Dragons, but her blonde-wigged role as Daenerys Targaryen on Game of Thrones has propelled her to major star status. She turned down the lead role in 50 Shades of Grey because of her discomfort with onscreen nudity. She confessed to British tabloids of how she needed a drink just to shed her costume for Game of Thrones. It speaks well of her character that she leveraged her Thrones stardom to return to the stage, playing Holly Golightly in Breakfast at Tiffany's on Broadway, a role made legend by the 20th century's paragon of female virtue, Audrey Hepburn. She is a woman of artistic and financial substance who can melt hearts with a sideways look over her shoulder.
6

There's no stopping Lupita Nyong'o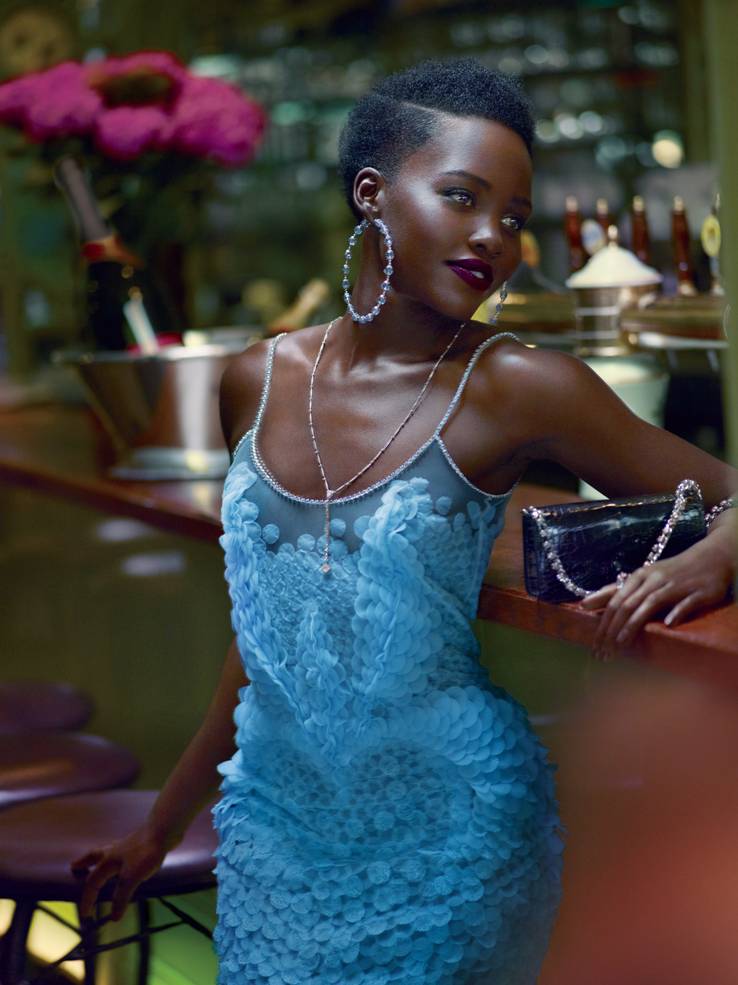 Lupita Nyong'o was born in Mexico but raised in Kenya by high-powered parents. She made a big splash in Hollywood with her performance in 12 Years a Slave and hasn't stopped since.  She won an Academy Award for Best Supporting Actress in that movie as well. That same year People named her "Most Beautiful Woman in the World." Nyong'o is a rare combination of talent and intellect. She is piling up serious film credits at a rapid rate including two Star Wars appearances. She describes her Marvel action film, Black Panther, as one with "social and political relevance" in which she plays an independent woman who is very patriotic while also aware enough to question society. She had a relationship with rapper K'Naan, but more recently, has been linked to fashion editor Mobolaji Dawodu.
5

Katy Perry is a romantic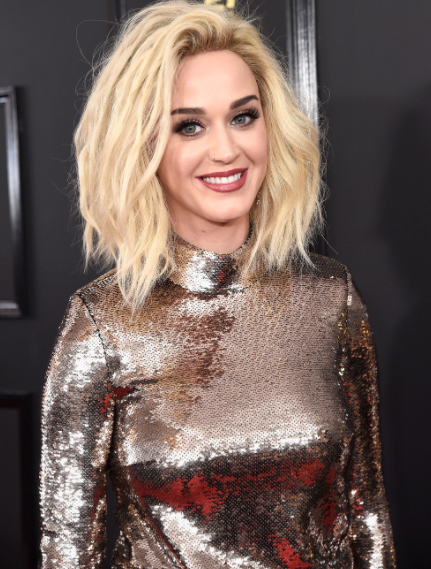 Has it really be way over 10 years since she blew the doors off with I Kissed a Girl? She has probably sold enough records to pile halfway to the moon and amassed a personal fortune in the hundreds of millions of dollars. Perry married Russell Bran who she was completely in love with, but was unfortunately dumped by him in such an awful way. Recently, she posted a video of her and her mother in Italy, and then moved the camera over to the side to show that she was back together with Orlando Bloom, but who knows what could happen between these two. Perry is currently 33 and acting as a judge on American Idol. She takes her career seriously and has worked her way up to superstardom. Katy Perry is definitely a catch. She just needs to be sure to protect her heart.
4

Rihanna is miss independent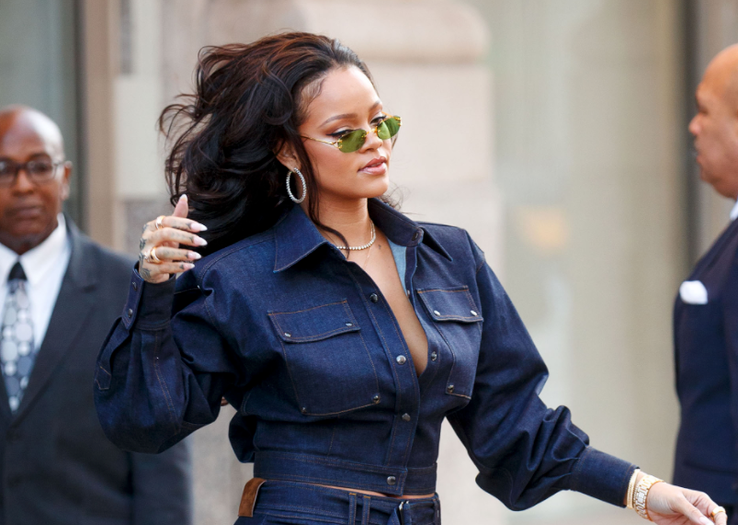 3

Taylor Swift sings about her men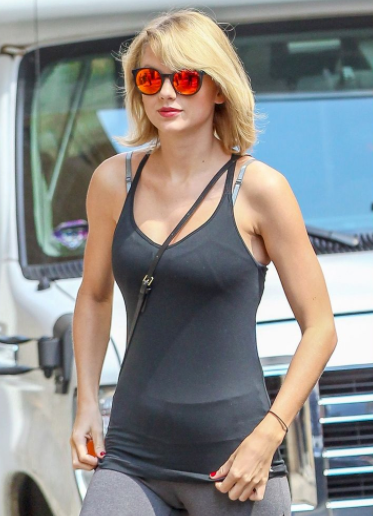 She is beautiful, immensely wealthy, and one of the dominant musical performers of her generation. She does have that annoying habit of breaking up with guys and then writing songs about them. Honestly, are there not in this beautiful, troubled world better things to write about than your last boyfriend? Yet, the one-time country music cutie has shown considerable musical and personal growth. She became a leader for the powerful #MeToo movement, successfully suing a radio host for assault, pledging to help victims defend themselves and being cited by Time magazine. She was last seen being romantically involved with British actor Joe Alwyn. But as you've seen, these relationships can change by the minute.
2

Scarlett Johansson Is a Hollywood "It" Girl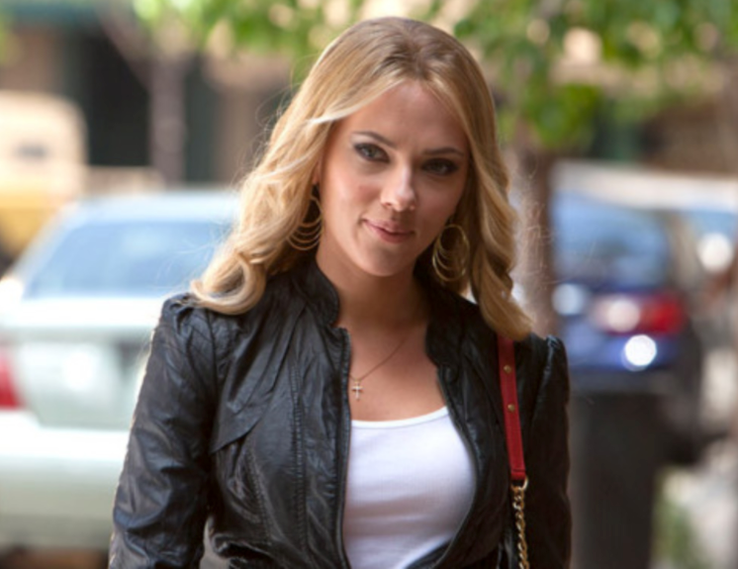 Any serious discussion of beauty in Hollywood must at some point included Scarlett Johansson. Though just in her mid-thirties, she has been in the acting business for over two decades. The precocious Bronx native was in commercials by the age of 7 and on stage at 8. By 14, she had graduated to the silver screen with The Horse Whisperer directed by cinema legend Robert Redford. Her critical acclaim grew with her performance alongside Bill Murray before claiming parts in big-time action franchises like Captain America, The Avengers, and X-Men. Her three-year marriage to Ryan Reynolds ended in 2011, but she's dated a number of men since then like Sean Penn.
1

Jennifer Lawrence is always herself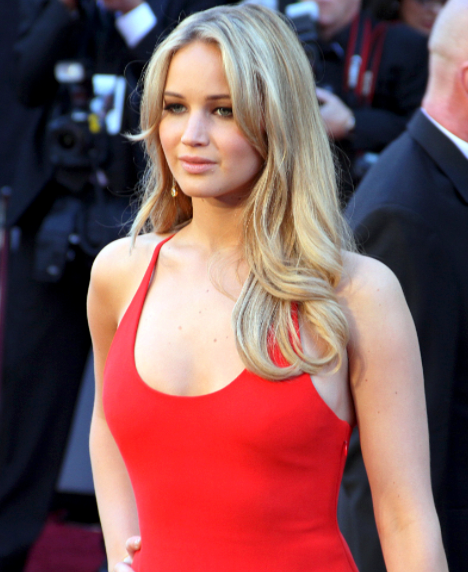 Whereas most celebs are most often found in gossip and fashion magazines, Lawrence makes so much money she gets profiled in business magazines like Forbes who proclaimed her as the world's highest-paid actress largely because of blockbuster films like Hunger Games. She became one of the youngest women to win the Best Actress Oscar ever for Silver Linings Playbook. In 2013, Time named her one of the world's top 100 most influential people. The following year, Maxim listed her as one of the 100 Hot Women of 2014 and she's still only in her 20s. Lawrence is known for speaking her mind and being completely herself, whether people like it or not, so she needs someone who will accept her for who she is.
Resources: imdb.com, people.com, eonline.com
Source: Read Full Article