The entertainment industry is filled with drama and extravagant relationship stories. Today, we want to focus on models who have managed to snag a boyfriend who is just as famous or even more famous. We want to talk about the ins and outs of their relationship, why they could have gotten along, and what might have been their demise. From models and celebs who have tied the knot, to relationships that caused lots of drama and romanticism, only for them to break up in the end, we'll be covering everything from a range of individuals who have garnered the most attention from their fans when it comes to their relationship history.
Here is how these famous individuals, celebs and models, have created their fame and how their relationships have influenced where they are today. When these individuals are constantly in the public eye, it's interesting to see how it all has changed how they interact moving forward. We also want to explore how many of the celebrities have gotten negative feedback for seemingly only being interested in models since this seems to be a bit misogynistic. What celebrity and model relationship has captured your attention the most over the last few years? Are there any relationships between celebs and models you wished would have continued? 
15

Adam Levine And Behati Prinsloo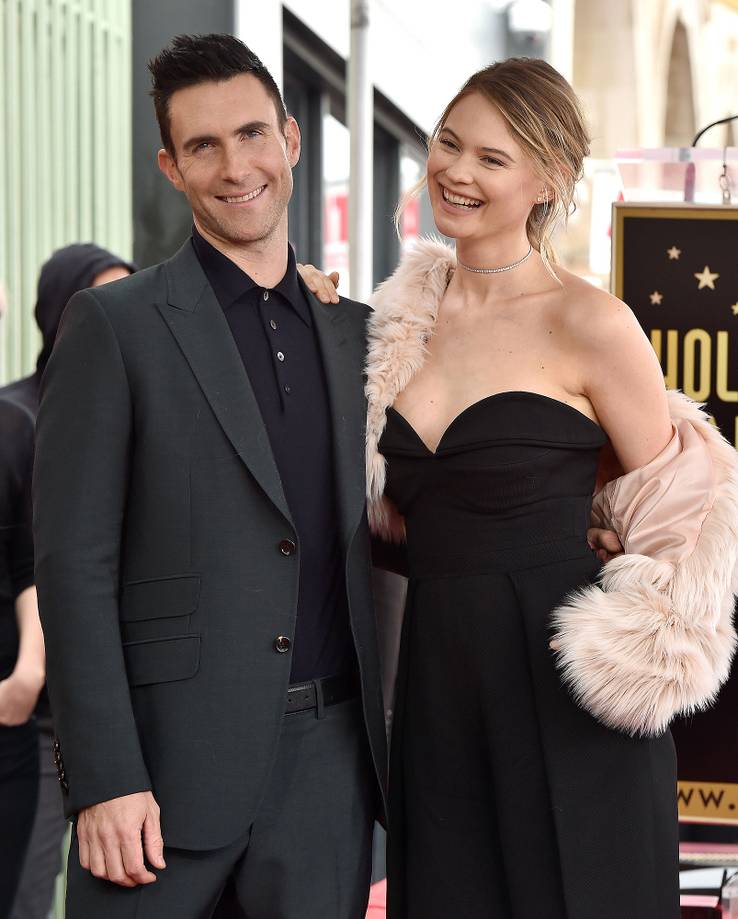 Adam Levine is one of the most famous musicians out there. Not only has he rocked his music career, but he's also made quite the name for himself in the dating world when it comes to models that peak his interest. Such models like Behati Prinsloo, who he actually married, a famous Victoria's Secret model who has quite the alluring presence online. Maroon 5's lead singer, Adam Levine, met Behati Prinsloo back in 2012, but they were never very public about their relationship.
'While he is also known to be one of the hottest men alive, he still never really stood up to the same kind of glamour that Behati Prinsloo brought to the table. According to People, they've already welcomed their second child, which just goes to show how serious they are. Prinsloo even documented some pregnancy photos on her Instagram as well, which breaks away from her usual model posts. While they both might be in love to the fullest, we wonder how they actually met and what initially attracted them to one another. Do you think they started dating back in 2012 just because of the fame each of them had, or do you believe they actually fell in love with each other?
14

Jason Statham and Rosie Huntington-Whiteley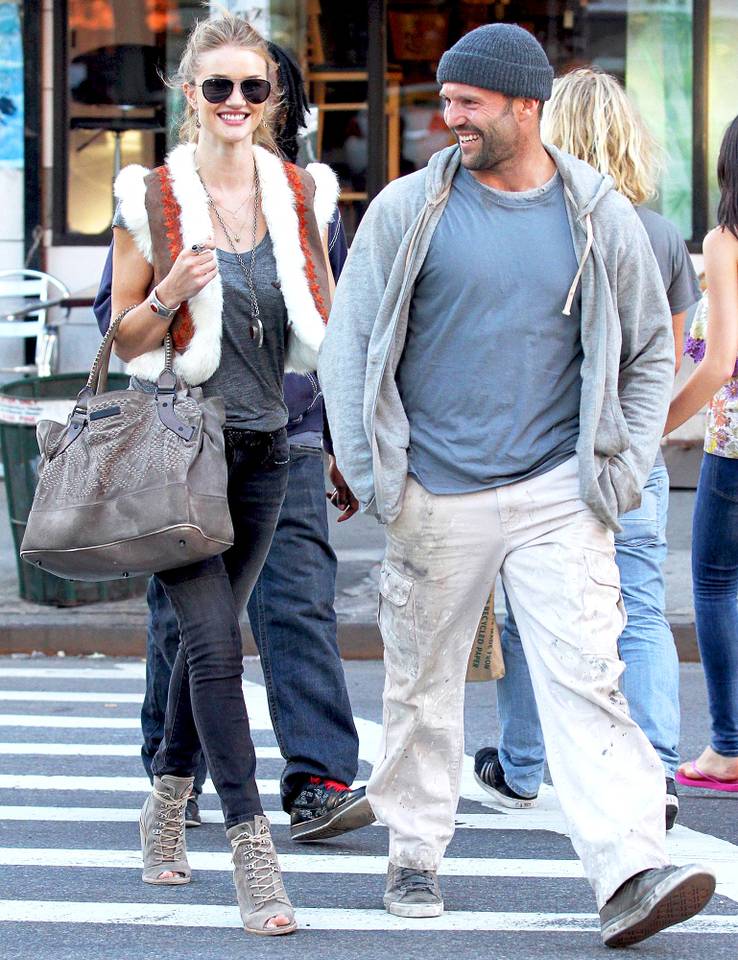 Adam Levine isn't the only male celeb on this list who has snagged a famous model. Jason Statham has also had a few run-ins with models such as Rosie Huntington-Whiteley! They are another duo who is still together and they plan to be for quite a while. According to Us Magazine, they've been dating since 2010 and they met on the set of one of Jason Statham's movies. Ever since they met, many people have said that they are in love and just hit it off right off the bat. They've even started a family together. No matter what picture you find of the two walking together, they constantly seem to be having a fantastic experience, enjoying their time together. They look so happy together, as well as completely glamorous to the max. They might be a bit of an unexpected twist because they've never exactly gone into detail as to why they began talking other than they met on his movie set, but we'd love to know how they hit it off and what sparked the conversation between them in the first place. We can only imagine what the conversation was like and we will probably keep dreaming about the day we can know.
13

Orlando Bloom And Miranda Kerr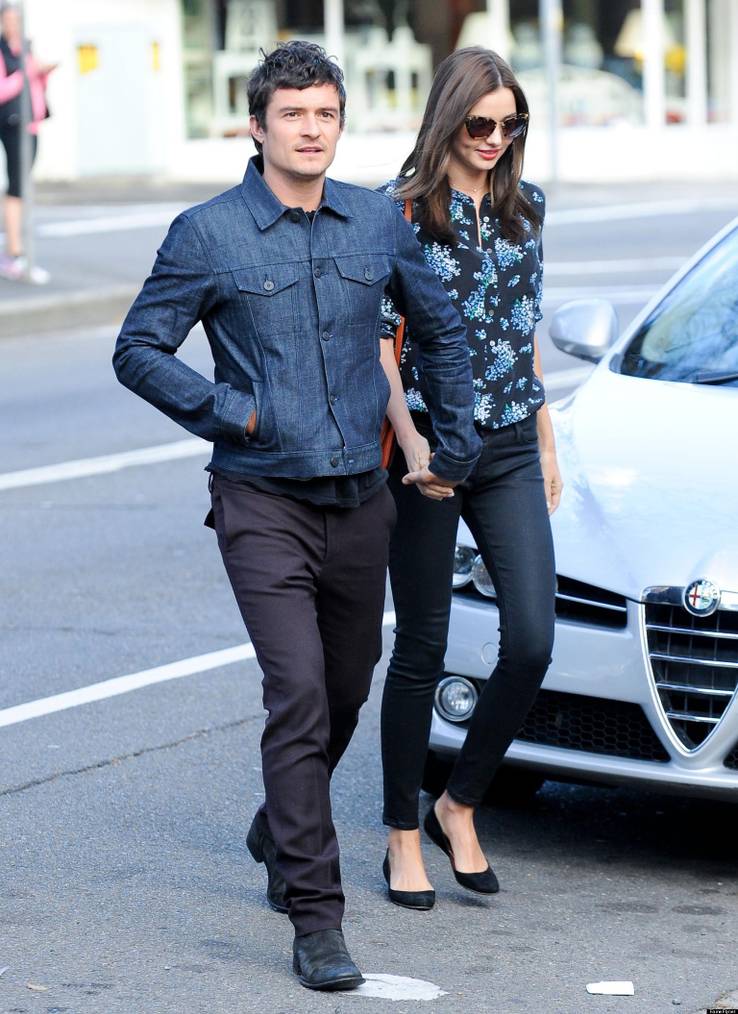 Miranda Kerr is the doe-faced girl we all know and love in the modeling world. She's made a huge difference in the modeling industry when it comes to her look, adding a bit more to the diversity of facial structures since she stands out so much. But she's also been known to date a few celebs as well, such as Orlando Bloom! While she's currently engaged to Evan Spiegel, her relationship to Bloom sparked headlines everywhere. One of the major reasons why their relationship created so many headlines was because of how promiscuous Orlando Bloom was, even though he had one of the most attractive online models right by his side.
Nonetheless, he continued to mess around with Selena Gomez according to The Sun, as well as Katy Perry. He even ended up telling The Mirror, "There was a period of instability when his mum and I were separating and we both made conscious choices that we would be around as much as possible to help that whole transitional period," speaking about his son during the situation of divorce between himself and Miranda Kerr. Their relationship was messy and rocky to say the least, but hopefully, it taught him a lesson moving forward, but then again, he hasn't been in many films lately.
12

Leo DiCaprio And His Many Model Girlfriends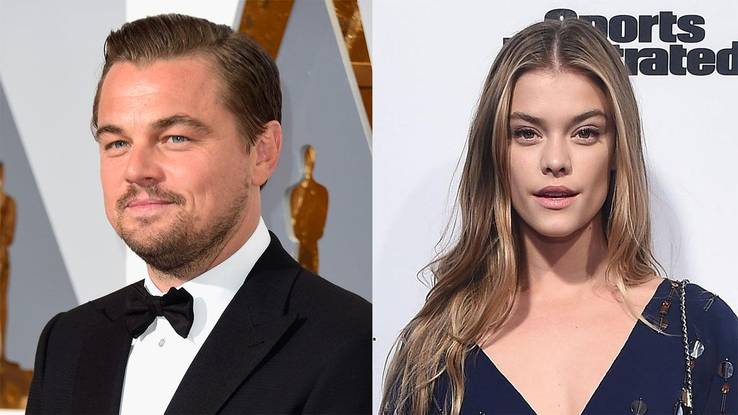 We all know and love Leonardo DiCaprio, he's one of the most famous actors in the world, which would lead you to believe that he could probably date anyone he wants, which seems to be the case when he consistently dates models. He seems to have a track record almost with this kind of girl being his type. There's nothing wrong with that, but it does seem like it's based on looks first and foremost, which might not always be the most becoming quality to have. We found the perfect roundup of models Leo has dated, from high fashion models to today's more relevant online Instagram models, he's been with it all. Leonardo DiCaprio has had quite the tendency when it comes to dating models, not many of them have stuck around, and while we aren't ones to assume, we have reason to believe after how many relationships he's been in, that they might not have been happy with the idea that maybe he just dates models because he is way too invested in physical appearances, rather than everything else that matters in a relationship. Let's hope that's not the case!
11

Both Melissa Keller & Emily Caldwell Fell In Love With Adrian Grenier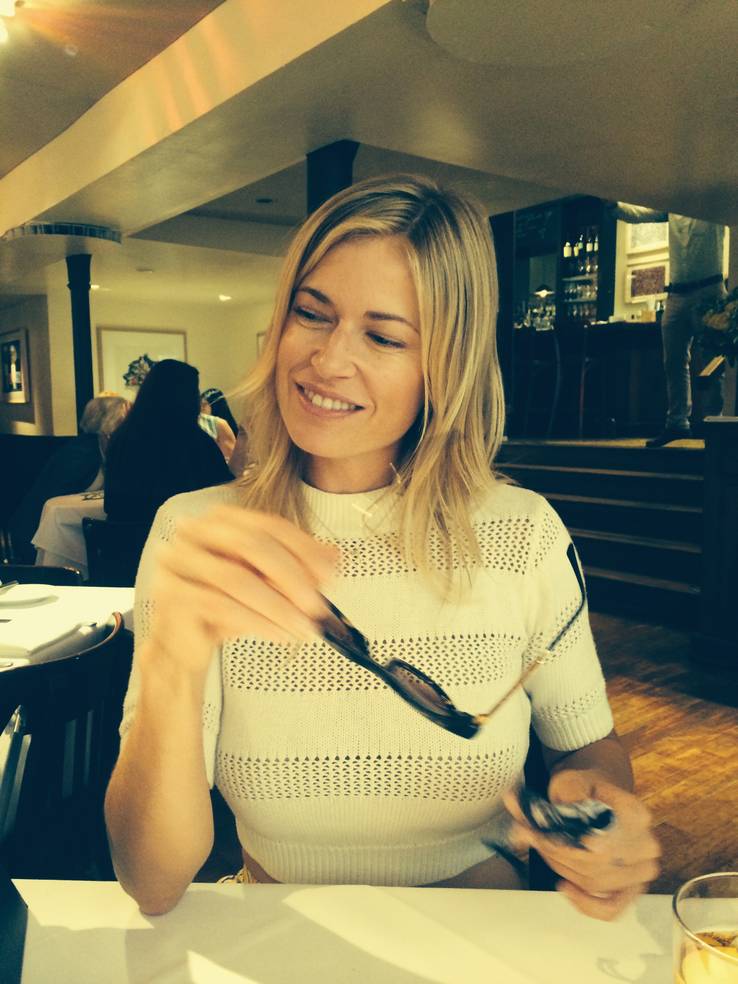 Adrian Grenier might seem like the typical guy with a nice white smile, but apparently, there's just something about him that attracts models from all over because he has had quite the track record as well, with his alleged dating experiences with both Melissa Keller and Emily Caldwell. While he has had relationships with these two models, he seems to have now moved on to an alleged relationship with Jordan Roemmele, who he's been seen with on multiple occasions. Not much is known about her, but we have reason to believe that she also is trying to grow her influencer brand. After all, she has the looks to do so if she really wanted to. What is known about her is that she's a product manager in the industry, so while she is behind the scenes in many ways when it comes to her career, she stands out just as much, just like all of the other models on this list. Maybe it doesn't matter if she's a model or not, because it seems as though he has a type, the model type. Small-framed women who are athletic seems pretty similar to his past model track record when it comes to dating. We can only wait to find out what else comes out of this fling he may or may not be having with Jordan Roemmele.
10

Adrianne Ho Has Everyone In Her DMs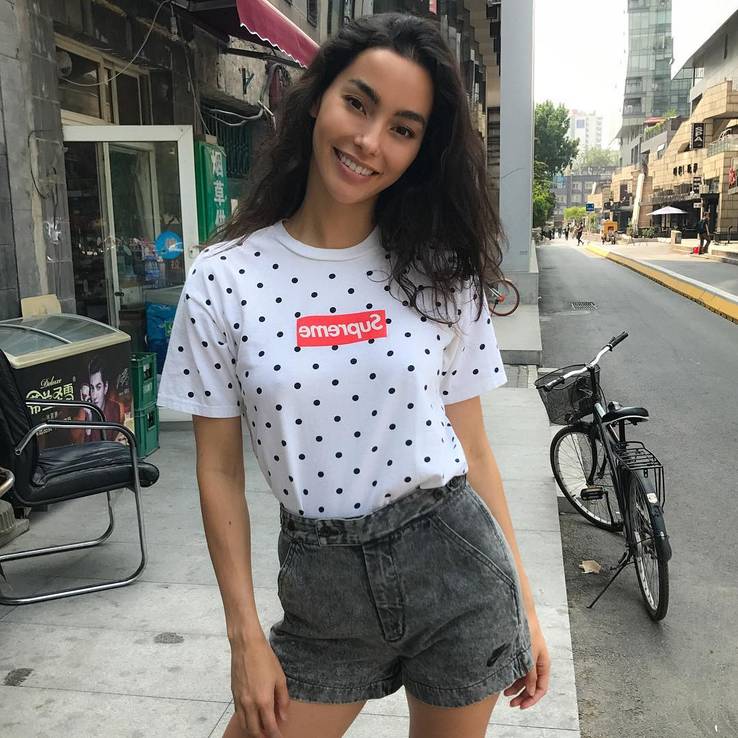 Adrianne Ho has one of the most unique faces when it comes to the online influencer world, which has also helped her gain the attention of everyone in the industry, including mainstream celebrities. While she hasn't ever come out about who she's dating, it has been rumored that a couple celebrities have hit her up in the DMs. She's been a major player in the fashion world, according to HypeBae, which says a lot when it comes to her personal brand and why she's gotten so much attention from everyone. While she hasn't exposed anyone, she has remarked about how she wants to focus on her career and live her life free of any relationship, no matter who tries to ask her out. That takes a ton of guts to do, especially when she could benefit from the exposure of a date from a more famous celebrity. But she's sticking to her guns and working hard to reach goals she's set for her career and the future she wants to work towards. But with how many celebrities are out there who have a thing for models, especially models who aren't as known, it seems like it's only a matter of time before one celebrity completely sweeps her off her feet! Do you think she'll still want to focus on her career first and foremost, even if she fell in love with another celebrity?
9

Heidi Klum And Tom Kaulitz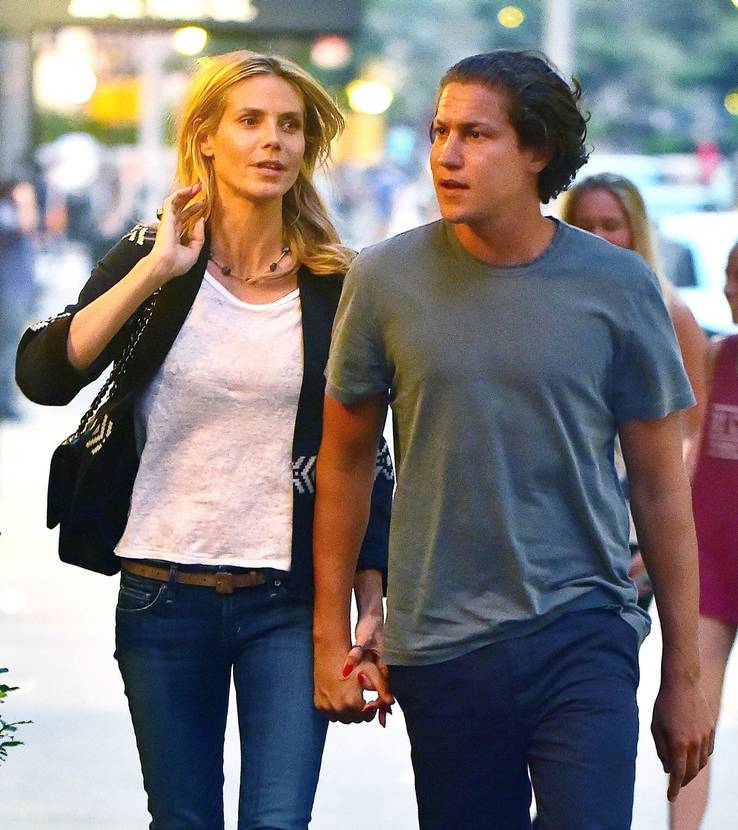 Heidi Klum seems to have ruled the modeling industry way before Instagram and other social platforms, but we just had to add her to this list because of her love of other celebs, especially those who she's dated in the past! She's one of the first models you think of when you're asked to name a model, she's even become a household name, which is why we felt she deserves to be on this list! Heidi Klum has had a few recent rumors surrounding her dating life, such as her being spotted with the Tokio Hotel music artist and guitarist for the group, Tom Kaulitz, according to Extra TV. She's had some major ups and downs when it comes to her relationship status, she's often been ridiculed for her past relationships, but she seems to finally be moving on from her ex, Vito, and trying new things, hopefully! She's taken the important time to reflect on her life and move on to a brand new dating scene she hasn't been involved in for over three years. But we have confidence that her career and her bubbly personality will bring her far when it comes to finding potentials, wouldn't you agree?
Featured Today
20 Surprising Facts About Vladimir Putin's Family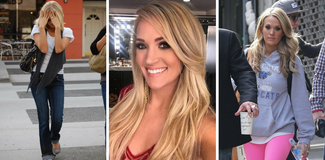 20 Things About Carrie Underwood That Make Fans Rethink Her Nice Girl Image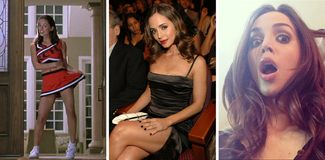 20 Photos Of Eliza Dushku (And Reasons Why She Needs A Comeback)

8

Bridget Moynahan And Tom Brady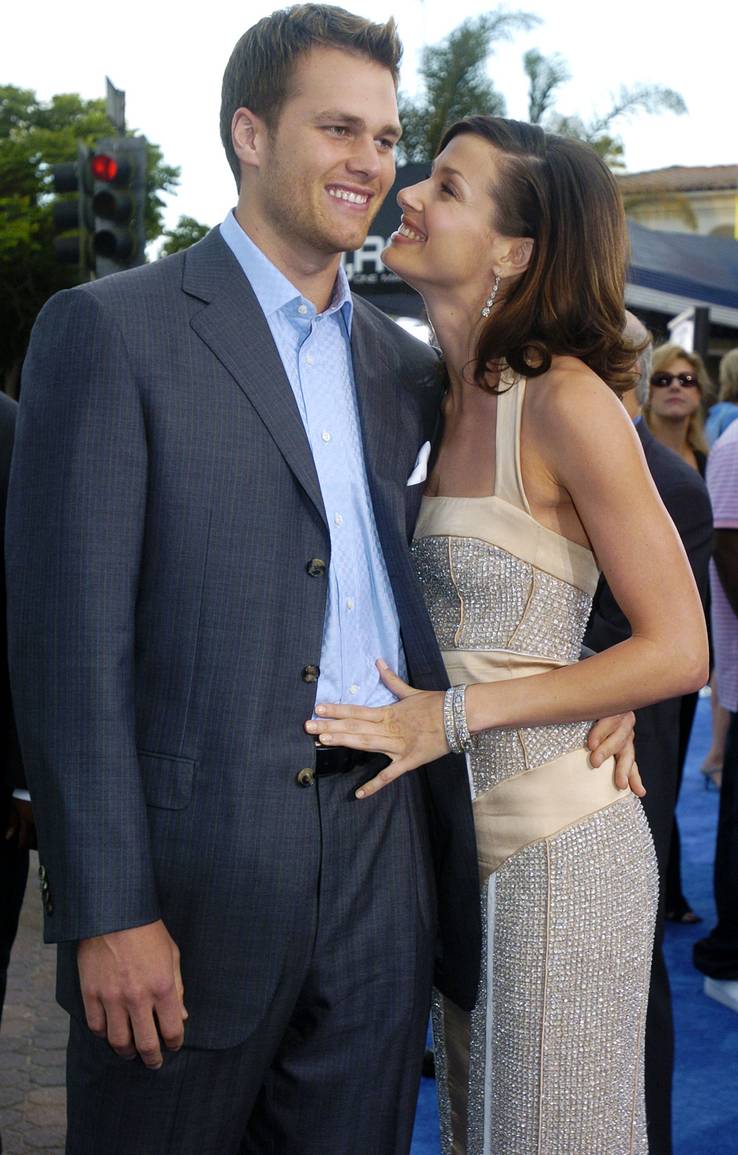 Bridget Moynahan and Tom Brady have both made quite the impression in the realm of Hollywood. Many people even saying that he is the reason her career turned out so well, which is completely rude. While the exposure might have helped, for so many to assume that she was nothing before him, despite all her hard work when it came to building her career, it's pretty messed up, to say the least. While they aren't completely over their exes, the relationship between model, Bridget Moynahan, and Tom Brady is very interesting because they both have children from other relationships. While they're no longer together, this dynamic seems to have followed both of them moving forward, a relationship that has greatly affected their romantic partners moving forward as well. We'll be getting more in-depth with Tom Brady in a moment because he seems to have a type that focuses on models only, but in the meantime, the model Moynahan is unique because she has such a following online without being greatly present on any platform. Similar to some of the older models on this list. According to Cheat Sheet, these two are the perfect example of co-parenting, maybe some others on this list could learn something.
7

Then Gisele Bundchen And Tom Brady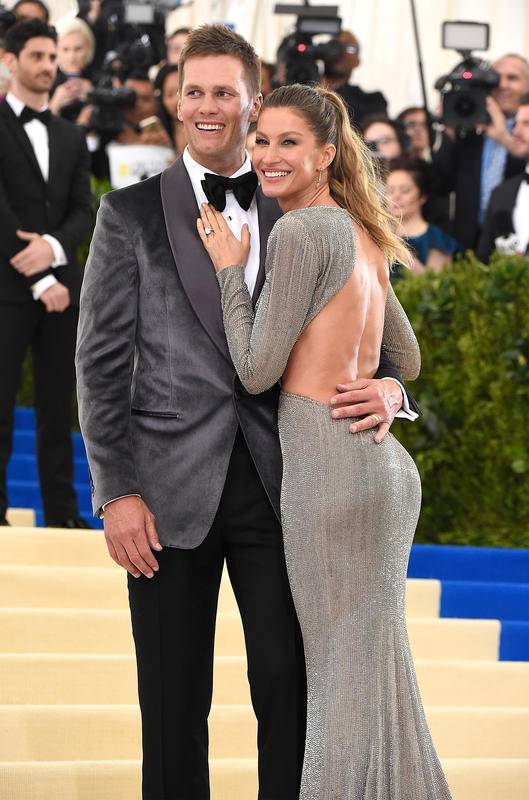 Once again, another example of a relationship with Tom Brady that made people feel like it was appropriate to claim that he was making Gisele Bundchen's career more relevant. While we don't want to go on and on about how rude and messed up this is, to put it simply, it's just wrong. Diving more into the problem surrounding people like Tom Brady, is the fact that men like this seem to only be interested in a certain type of woman, the model type. While it's okay to find someone attractive, it almost always is a red flag if that person really only dates one type of individual, especially because of their physical appearance alone. It's not really that heartwarming to see someone just be attracted to someone simply because of their type of body, career or looks in general. Now she has a huge following on social media and travels the world, she has her life together and she doesn't need someone telling her what to do with her life, especially someone who doesn't know her on any kind of deeper level. If you're ever wanting to travel the world in style, her Instagram should be your go-to for inspiration!
6

Vanessa Paradis And Johnny Depp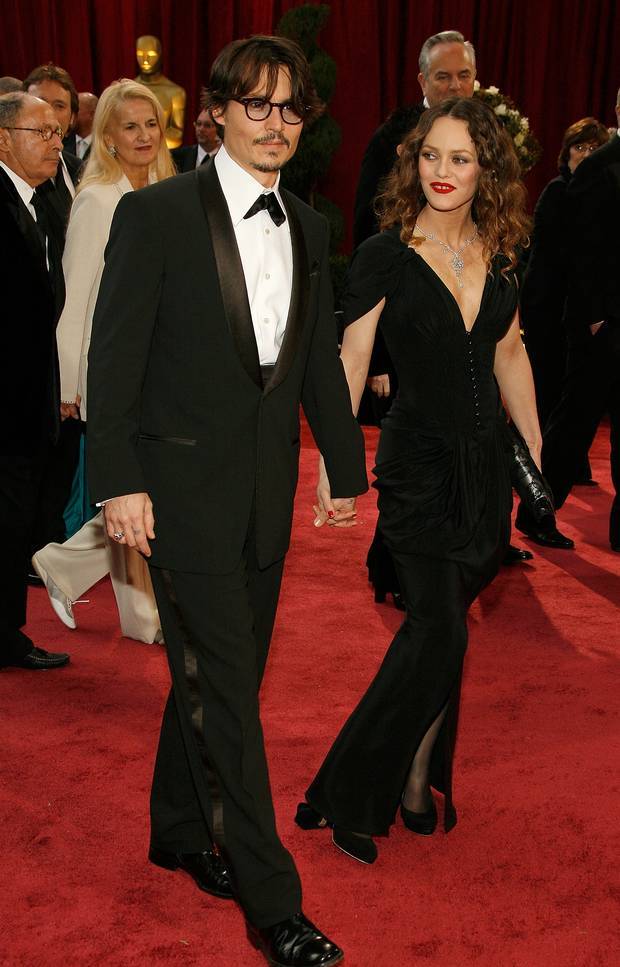 Vanessa Paradis is a huge talent, not only is she a singer, model, and actress, she has a serious social media following for her amazing looks and unique sense of style. While she might not have an Instagram of her own, she has tons of fans on Instagram that constantly post to fan accounts and other platforms as well. She generally keeps to herself, but one thing that was exposed in front of everyone was the fact that she once dated Johnny Depp. Many individuals have romanticized this relationship between them and still even post pictures of them together as if they miss the relationship. While this might be strange today, so many people were happy that they were together and they're seen as the classic Hollywood couple. Their relationship is so heavily glamorized, you can almost always find imagines that were taken of them together flooding social media and even edits of old photos that people spend plenty of time on before they post them to the internet. That still happens even to this day, even though they're no longer in the headlines and haven't been for years. Talk about an iconic couple that will go down in the celebrity history books!
5

Emily Sandberg And Bruce Willis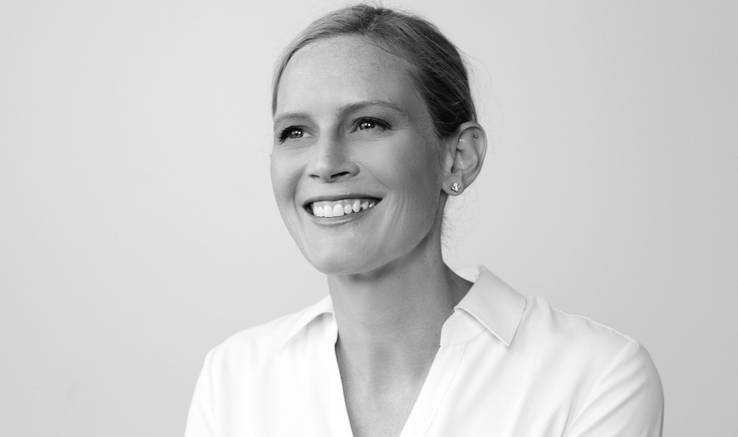 We might never know exactly the reasoning behind this strange attraction to Bruce Willis, but you can't deny that this relationship stirred up some headlines around the time it was relevant. Emily Sandberg is a model and actress with over 14K followers on Instagram. Not only is she a famous model and independent businesswoman, she's also a mother and an amazing role model. She's been seen in many beauty and skincare advertisements all over the world and she also has grown her own brand to what it is today. Her fling with Bruce Willis was short-lived, they only dated briefly in 2002 no longer than a year, making it more of a hookup than anything else. According to Who Dated Who, this relationship was not that significant, but it still made a place on this list because it just goes to show, you can still find the one even if a relationship with a celebrity doesn't end up lasting more than just a fling. You don't have to rely on someone else's fame to make your own career and to be the business-driven individual you want to be. Emily Sandberg is a perfect example of this.
4

But He Chose Model And Actress Emma Heming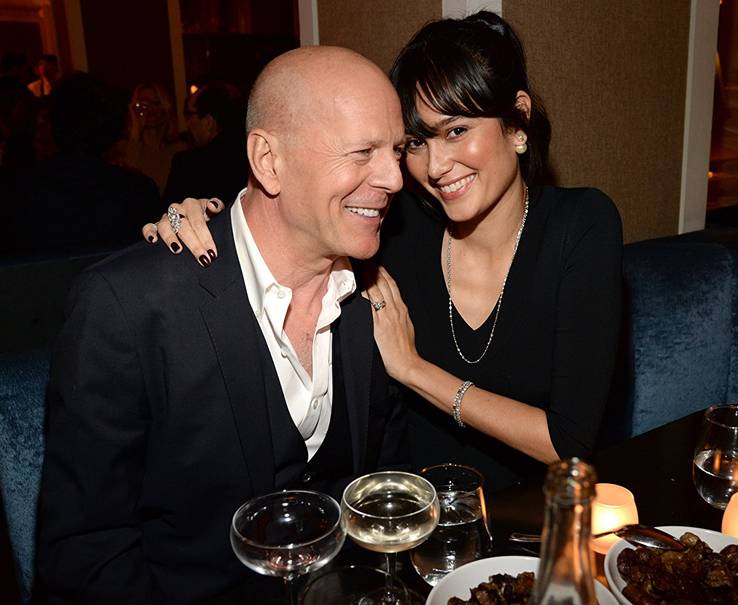 But at the end of the day, Bruce Willis simply chose to be with a model and actress known as Emma Heming. While it's great if they actually found love, it did also have many people thinking that he only cares about physical appearance because of his model track record when it comes to dating. But who knows if this is actually true or not, hopefully, it's not. Shortly after his fling with Emily Sandberg, Bruce Willis seems to have had something going on with Emma Heming, who he's currently married to, according to Alloy. But Alloy also goes on to say that, "he has previously been linked to models Brooke Burke, Maria Bravo Rosado, and Emily Sandberg." Meaning this isn't his first fling with a model, which adds him to the list of scummy individuals who look for a very specific type, a type that has physical beauty and that's all that they really care about. Hopefully, the relationship he currently has with his wife, Emma Heming, is a healthy relationship that isn't just based on her physical appearance, no one has time for that kind of shallow behavior. What side of the spectrum do you think he falls under: shallow or it's all just a coincidence?
3

Mark Wahlberg And Rhea Durham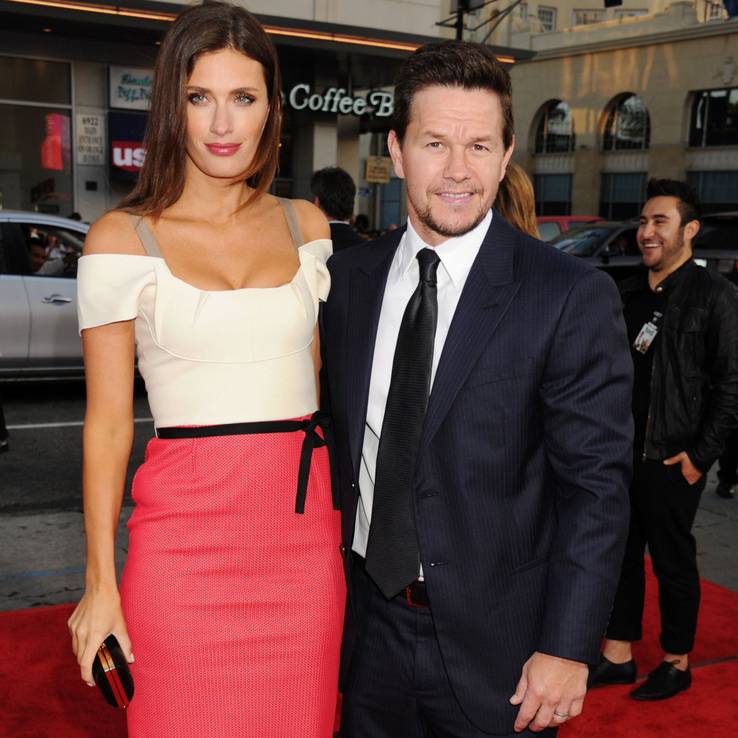 Speaking of men who have a track record of models, this article wouldn't be complete without a mention of Mark Wahlberg and the slew of models he's had relationships with. Unless you've been living under a rock, Mark Wahlberg actually used to be a model as well, so it kind of makes sense that a ton of people he knows personally would exist in the modeling industry. But literally, all of his most notable relationships have been with other models, even his wife, Rhea Durham. But before they got married, Mark Wahlberg has had relationships with Rachel Hunger and Frida Anderson, who are both very well known models in the industry. We might give this specific situation a pass since he was a model himself, but it still makes us raise an eyebrow because it still is quite strange that he would only date models, even though he's been involved in the acting world for many many years now.
2

Scott Disick And Christine Burke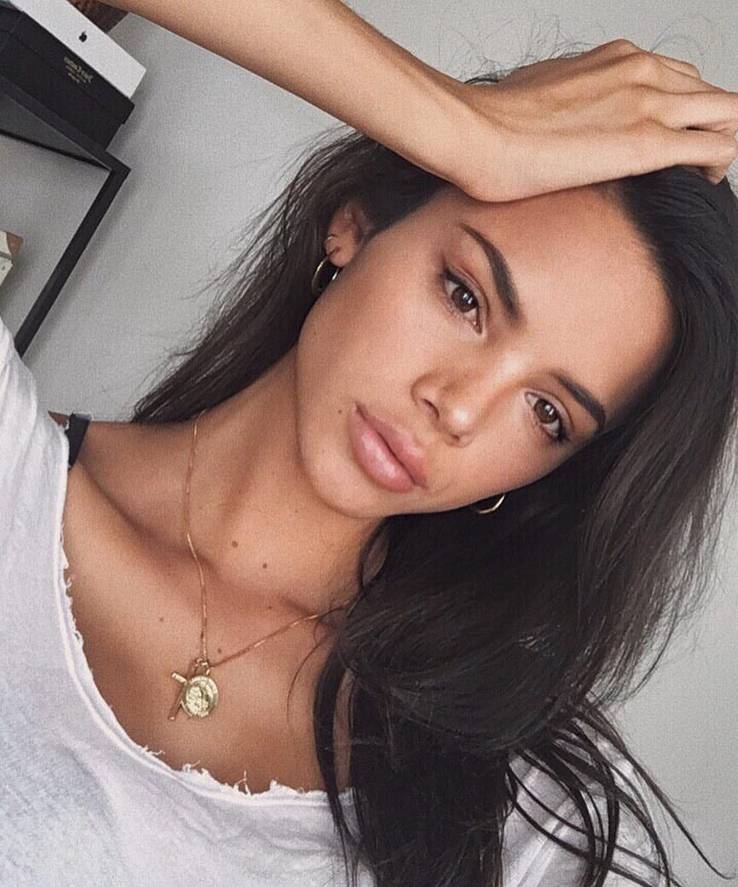 Christine Burke has been one of the most known Instagram influencers and models, but she has made even more of a name for herself because of her dating life with Scott Disick, according to US Magazine. After all the drama Disick has experienced the last few years, it's actually surprising that he would pursue someone who is so young when he should be looking towards the future. But who knows how compatible they actually are together, we're not here to judge! What's even weirder is that even if they are dating, it's caused a ton of controversy due to the fact that she really does look exactly like Kendall Jenner. That's a bit too close to home, especially since the resemblance looks like they could almost be related. Why would he even go there unless it's some kind of sick publicity stunt? It just seems way too odd that he would be hanging around a girl that looks like his ex-wife's half-sister! Not to mention there is a 12-year difference between the two, which would normally be fine, but that mixed with the fact she looks exactly like a Jenner, that raises some creepy red flags, not just with us, but with many fans of the family in general.
1

Sofia Jamora And Zayn Malik (Maybe)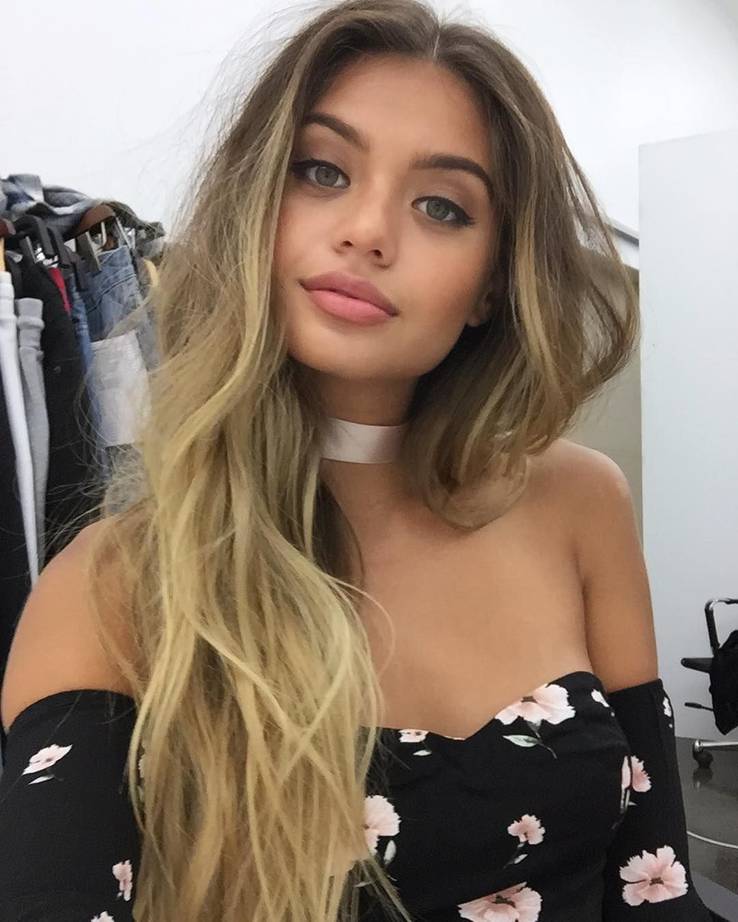 What would this list be without Sofia Jamora? She's one of the most stunning individuals on Instagram and she's made a name for herself because of her modeling talent. While she might be a strong woman focused on her career, she has also pulled at the heartstrings of many individuals in the industry as well. Especially when she kissed, according to US Magazine, Zayn Malik in his music video for "Let Me!" The steamy moments in this music video really seem to have made a ton of fans scream with excitement and even jealousy, because of how his character in the music video interacts with Jamora's. It almost looks like they actually have a connection together. As if they were actually dating, but nothing has come out about this to prove that they have been in any kind of relationship together, which we're sure has revealed some intense fans who want Malik all to themselves. Sofia Jamora is, of course, a huge Instagram model with over a million followers, so we can't imagine her wanting more fame from Malik, since she honestly seems way more relevant than him, but her stardom has peaked the interest of so many people, it wouldn't be a shock to find out that they actually do like each other. But who knows?!
Source: Read Full Article