Is Jennifer Aniston's Hollywood career all but over? That's what a lot of critics and fans alike are asking themselves these days. After all, Jennifer hasn't had a hit movie at the box office for several years now. Even though she's still one of the biggest celebrities in the entertainment business, no one seems to be paying any attention to her work, nor do they even care, for that matter. And for someone who is so hungry like Jennifer is, that might be a huge problem.
Sure, Jennifer Aniston is still considered one of the biggest A-list stars in the business, but that's not because of her acting. Instead, it's because of her name recognition, and of course, everything that has been written about her in the tabloids. She might pretend that she doesn't care, but just like so many other celebrities in her shoes, she does. It's without a doubt that no actor or actress out there wants to be known more for their romances, marriages and divorces more than their movies. And Jennifer is no exception.
With that being said, we've got 15 reasons why Jennifer Aniston's Hollywood fame might be going absolutely nowhere.
15

She Tanks At The Box Office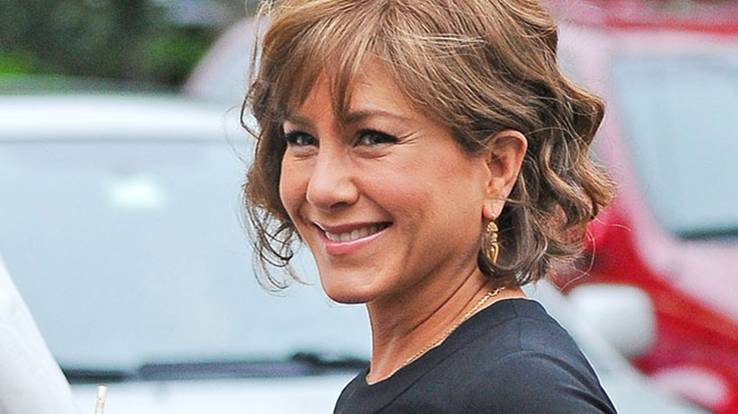 Simply put, Jennifer Aniston just isn't the box office draw that she used to be. A lot of people would agree that Jennifer was in her prime during her Friends years. But things just haven't been the same since for her since her Rachel Green days. The public is far more interested in her Hollywood romances than they are her Hollywood movies. And for someone like Jen, that has to be incredibly frustrating.
It's a good thing that Jen doesn't Google herself. She told People Magazine, "You know they say once you've been burned? I don't feel the need to go seek out people hurting my feelings. Because you know if you're going to go find something positive, you're bound to bump into something that's not so positive. And I'm not against social media, honestly, it's just not my thing."
At the same time, Jen knows she has to step out of her comfort zone, for better or for worse. She also said, "Man, I think everyone's so […] politically correct lately. It's becoming a real drag. I like making jokes. I'm lucky because Justin is the funniest person I've met, and we make each other laugh. Laughter is one of the great keys to staying youthful."
14

Her Same Old Comedy Schtick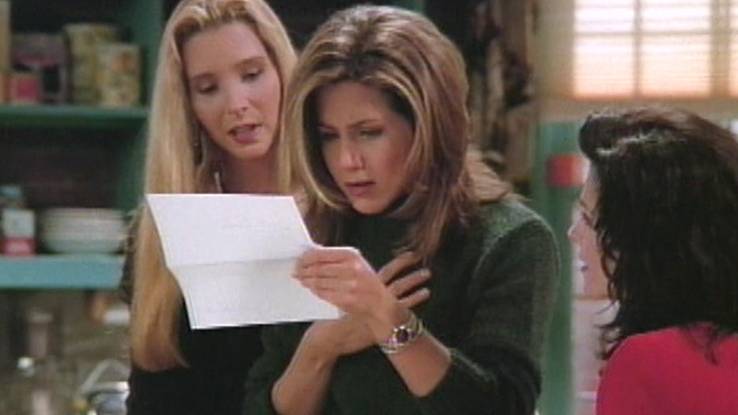 When it comes to Jennifer Aniston, a lot of people would agree that she has the same old comedy schtick that she just can't get rid of. It's as if she likes to play the exact same character in each and every movie she signs up to do. And at this point, her fans and her critics have noticed. And they don't care for much of it, either.
It's a good thing Jennifer doesn't pay too much attention to her critics. If she did, she would be hiding in her multi-million dollar Malibu home all day, that's for sure. But she doesn't have time for that. Jen knows that at the end of the day, all of this doesn't really matter. All she cares about is herself and her health, quite frankly. She told Vogue back in 2016, "Emotionally and mentally, I would say it's just about loving yourself and loving what you've been given—to really appreciate it and take care of it. Because this is the only body we're given, we need to be really good and mindful of what we eat and how we take care of our skin—getting a good night's sleep is extremely important, as is hydrating with water, water, water. It's so important to getting that extra glow."
13

Her Formula Isn't Working Anymore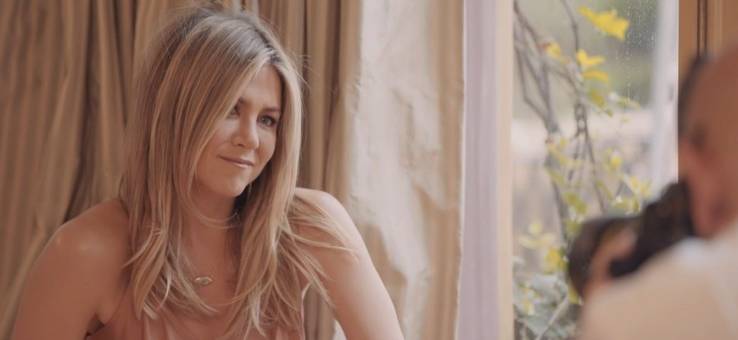 When it comes to Hollywood, there are only so many times that you can repeat the same formula over and over again. And the slap stick comedy that Jennifer has been doing lately just isn't cutting it with her fans anymore. In other words, they are over it and many want to see her do films with more depth. Even though Jennifer tried to do more dramatic films – like Cake several years ago – audiences just weren't buying it. And neither the voters of the Academy committees. With that being said, it doesn't seem like Jennifer will ever achieve her ultimate goal of being an A-list Hollywood star with at least one Oscar to her name. Now, anything can still happen, of course. But Jen will have to make some dramatic changes in her life and to her career if she still wants those things to happen.
Speaking about her experience while working on Cake, Jen said, "I can do other things. I feel a sense of freedom that I hadn't necessarily felt before. Also, you have to start taking chances in an industry that's very insecure about taking chances on people. People forget who actors are. They say, 'You're too known to play that part. You can't disappear.' And we're like, 'Give us a chance. We'll disappear.'"
12

Producers Don't Want To Take The Chance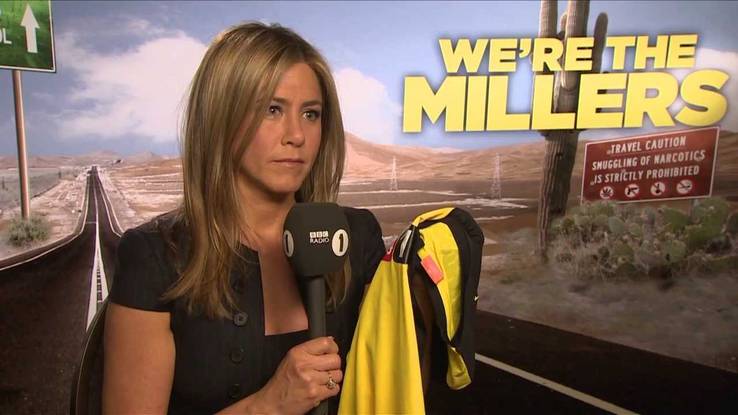 At this point, many Hollywood producers have decided to move on with other actresses. To put it mildly, they just don't want to take their chances with Jennifer Aniston anymore. After all, there is only so much money that movie studios can afford to lose at the box office. But really, no one wants to lose any money at all. Jen just hasn't had a hit movie in years, and that's what's most worrisome.
In addition, Jen is constantly fighting with the tabloid press. She told Vogue, "I think the problem is the tabloids and the gossip columns taking the human body and putting it in a category. They're either fat-shaming, or body-shaming, or childless-shaming. It's a weird obsession that people have and I don't understand exactly why they need to take people who are out there to entertain you, and rip them apart and bully them? Why are we teaching young women this? It's incredibly damaging. I was finally like, This has just got to stop!"
11

She's A Financial Risk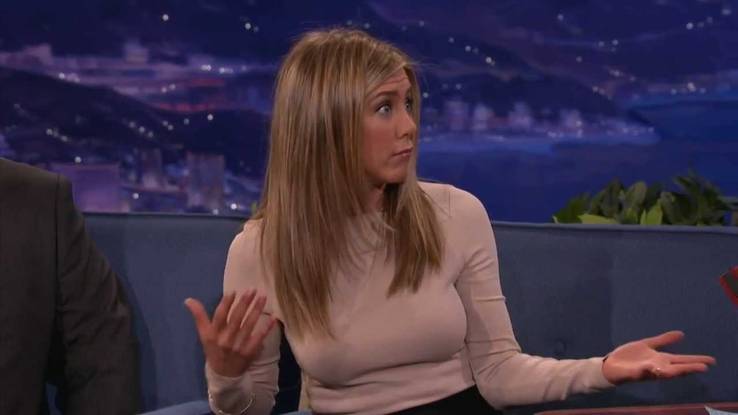 Speaking of losing money at the box office, many Hollywood critics would agree at this point that Jennifer Aniston is a financial risk. For them, it's just not a risk worth taking. Instead of paying Jen millions of dollars to star in a film that will probably end up in the DVD bin in a few short months, they'll put their money on other actresses out there like Amy Schumer, Sandra Bullock, Nicole Kidman or heck, even Reese Witherspoon.
Plus, Jen refuses to step out of the box, so to speak. A lot of actresses take to social media to promote their films, but that's just something Jennifer Aniston has no time for. She's not interested in it. Speaking about why she doesn't do social media (which almost every celebrity does these days), Jen told Vogue, "Sanity! Honestly, when I look around and see people constantly on their phones, I feel like we're missing so much. And it's something we created. I equate it to the tobacco industry; it's hard enough being a kid growing up and becoming who you are and finding yourself but now you have social media and you've added this extra pressure of seeing if someone likes or doesn't like something you did. We're creating these man-made challenges and it's a such a drag."
10

Her Fans Are Disappearing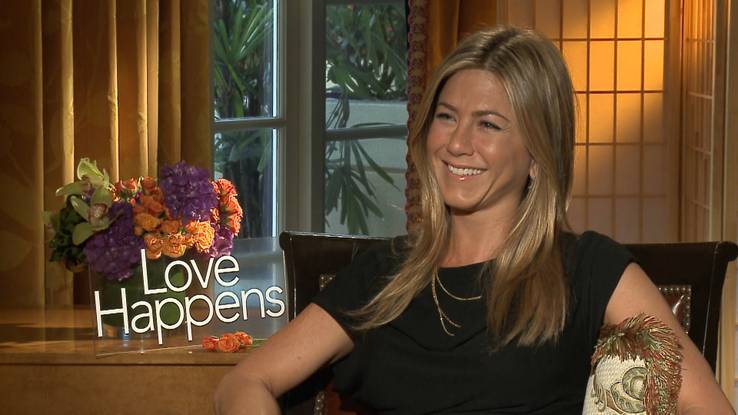 About a decade ago Jennifer Aniston's fan base was still holding pretty strong. That's because many were often watching her old Friends episodes on repeat. These days, it's just not the same. The new generation of movie goers aren't as familiar with Rachel Green. With that being said, Jen's fans are simply disappearing. She's not giving them what they want, and that's a movie worth seeing or even remembering for that matter.
Also, Jen's fans are getting older, just like she is. And in order for Jennifer to keep everyone's interest she needs to keep up with the times. But like with social media, Jen just doesn't care. She wants to go back to the old formula of how things were done in the good old days.
Jen once said (via Harper's Bazaar): "The kind of wonderful nostalgia of going to a movie on a date on a Friday night unfortunately has gone, it seems. Everyone is so addicted to their damn phone. Kids are watching movies on their phones or a computer. It's sad to see the filmmaker's and everyone's hard work diminished down to a computer screen. But it is fun to sit in bed and binge-watch."
9

She Missed Her Big Chance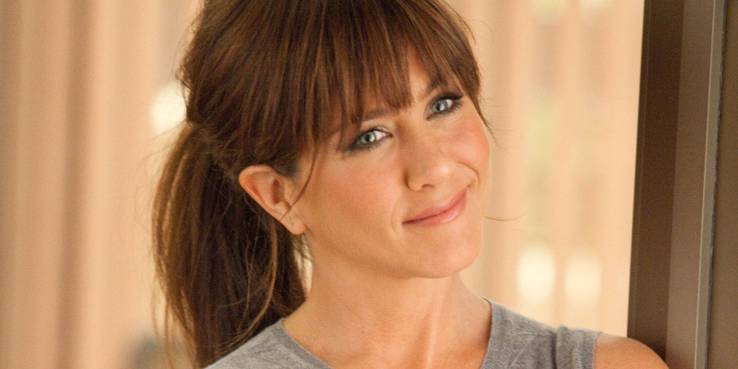 A lot of Jen's critics and even her fans will agree that the actress simply missed her big chance at proving to everyone in the entertainment industry that she's got what it takes to stay relevant in the biz. Sure, she still has A-list status and name recognition, but it's mostly for her personal life and not for her actual work. And while she did get great reviews for her roles in movies such as The Good Girl and Cake, it wasn't enough for her to prove to everyone that she can be a dramatic actress, just like Meryl Streep or even Nicole Kidman.
Jen also told Harper's Bazaar, "There was a time when I worked and worked and worked. I loved it. I'm trying to be better at that. I'm a bit of a people pleaser. I've got to stop. Some of the movies I've made, I bow my head in slight shame over."
Featured Today
20 Once Major TV Stars Who Forgot They Are No Longer Famous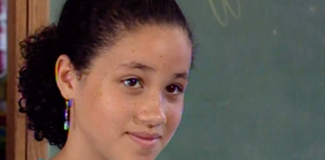 24 Rare Photos Of Meghan Markle Before She Became A Duchess

13 Pics Of Jessica Simpson's Best Outfits (And 13 Times Ashlee Simpson Outshined Her)

8

She Plays The Same Character, Repeatedly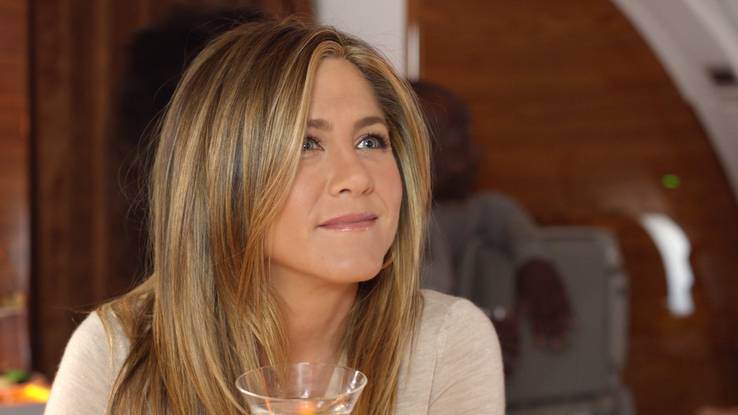 When it comes to her movie roles, a lot of people have said this, over and over again: she plays the same character, repeatedly. Some would even go as far as saying that Jennifer is just recycling her old Rachel Green character on to the big screen. Unfortunately, she never got the memo that Chandler, Ross and Monica are no longer there and by her side. And while she has played plenty of quirky characters, they've all been the same, too. At the end of the day, it really does seem as though Jen focuses more on a character's appearance than what they have to prove to the world. And that right there might be what's been holding her down.
She once told Harper's Bazaar during an interview, "I love the smell of acrylic nails. We were talking about the nails of the character I am playing in a movie called Dumplin', and she's got to have these horrible French tipped nails. So we were trying out different ones, and I loved the smell… I usually just buff my nails. I don't have the patience to let my nails dry. When Justin proposed he put that […] ring on my finger, and I was like, "Now I'm gonna have to get manicures."
7

She Didn't Make "The Jump"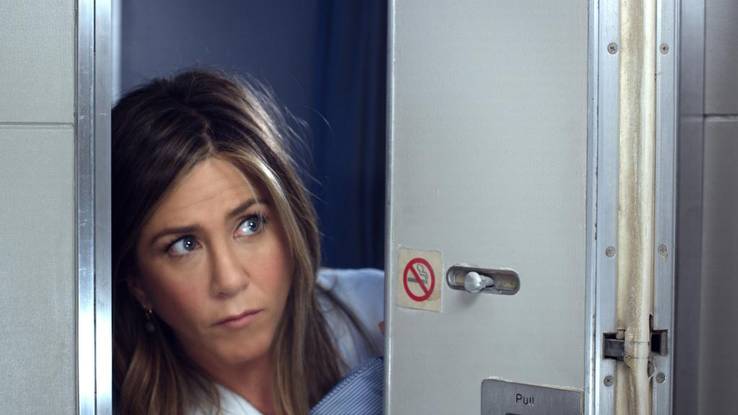 Simply put, fans want to see a different side of Jennifer. Back in 2004, and right after Friends ended it's ten year run, many media outlets reported that Jennifer Aniston was desperate to become a huge Hollywood actress. In fact, many tabloids speculated that she wanted to put her family plans on hold so she could focus on her career instead. Unfortunately, that didn't happen. Either Jen was picking up the wrong scripts or wasn't doing a good job of picking out the best of the crop, but she ended up having one movie bomb after another. Does anyone remember Along Came Polly? Yeah, we don't either.
It's a good thing Jen has a backup. She told Harper's Bazaar, "My dream is to open a wellness center. I have a fantasy where you have this beautiful space with facialists, rotating workouts, meditation classes, and a café with recipes that are healthier versions of delicious foods so you're not deprived. I'm working on it in my brain. Not to sound all woo-woo, but if you go out into the world with inner peace, you're more joyful. There's a life's-too-short policy that I now have with my work; no negative Nancies. So I'm looking forward to my facial."
6

Her Personal Life Is All Over The Place, Too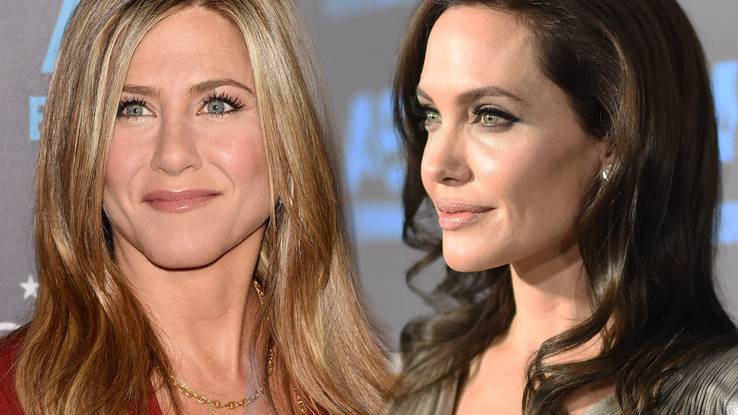 At this point, everyone would agree: the only reason why fans are still talking about Jennifer Aniston is because of her personal life. For ten straight years, she was entangled in a messy tabloid-spawned love triangle between her ex Brad Pitt and his now ex-wife Angelina Jolie. And while things seemed to be going pretty well between her and Justin Theroux, the now ex-couple announced their separation earlier this year, too.
According to Us Weekly, Justin was simply fed up with the California lifestyle, the constant vacations to Cabo with Jen's girlfriends and being known as Mr. Jennifer Aniston. That's why soon after they pulled the plug on their marriage, Justin ended up back in New York City – where he belonged. A lot of fans were left wondering what went wrong in their marriage and why Jen insisted that everything had to look picture perfect from the outside. Obviously, there's more to Jen's personal life then what she's willing to reveal. And for fans, they are – yet again – over it. They feel it's wrong for Jennifer to pose on the cover of Architectural Digest one day and then announce her divorce the next. Some things just aren't adding up for her.
5

She Refuses To Change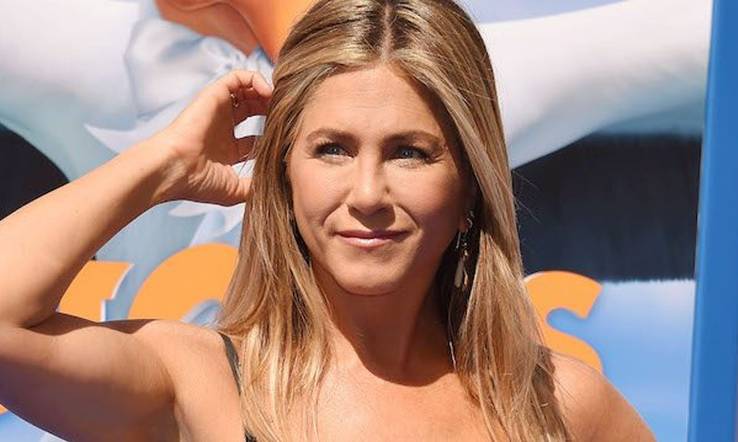 If you compare a photo of Jennifer Aniston from today to that of her ten years ago, everyone would say the same thing: she looks exactly the same. The same makeup. The same hairstyle. The same hair color. Heck, even the same style in clothes. Jennifer Aniston is the kind of person who just doesn't accept or want change in her life. Even her vacations every year are the same: she always ends up going to Cabo!
According to the highly read celebrity blog Celeb*tchy, Jennifer just doesn't want to fix what isn't already broken. That's why she looks exactly the same as during her Friends days. And while there's nothing wrong with looking fresh and youthful, many style critics would agree that she does need to freshen up her overall look. A new cut and color would do a world of good. But then again, her ex Justin Theroux wasn't even willing to switch things up in the style department for her. Every day he was spotted wearing his same uniform of white fitted t-shirts, black leather pants and his army boots. You'd think they were a match made in heaven. At least, style uniform heaven. Sadly, they weren't. The problems were clearly in their closets.
4

A-Listers Don't Take Her Seriously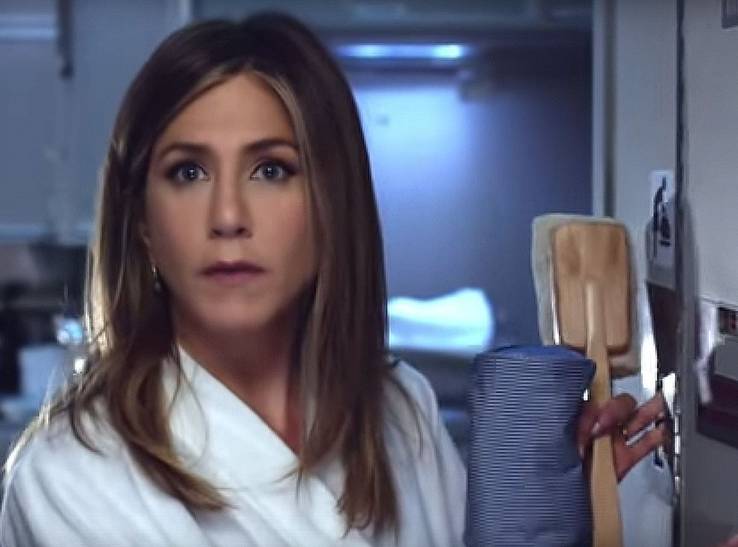 Sure, Jen has lots of friends in the business. But they are the same friends that she's already had for plenty of years: Courteney Cox, Chelsea Handler, Ellen DeGeneres and more. But when it comes to the A-list circle in Hollywood, they just don't take her seriously. That, or they don't want to mingle in the same room as her and Angelina Jolie at the same time. That's why she doesn't find herself working with the same people that Amy Adams, Jessica Chastain, and even Jennifer Lawrence get to work with on a daily basis. If you ask anyone in Hollywood, it's pretty bad when movie producers are taking Jennifer Lawrence more seriously than with you. That's got to hurt for Jen, big time.
Plus, her go-to topic du jour is always the same: tanning and vitamins! It never changes. She told Harper's Bazaar, "Yes, baby oil and Coca-Cola, or some weird combination. Being Greek, we love our tanning, but I've been on hiatus. And I miss it. It brought me a lot of happiness being able to lay out there and get that vitamin D, but I've become very comfortable with a good spray tan… Sunscreen? What's that? This is something new. I just don't like the feel of it."
3

And Neither Do The Awards Shows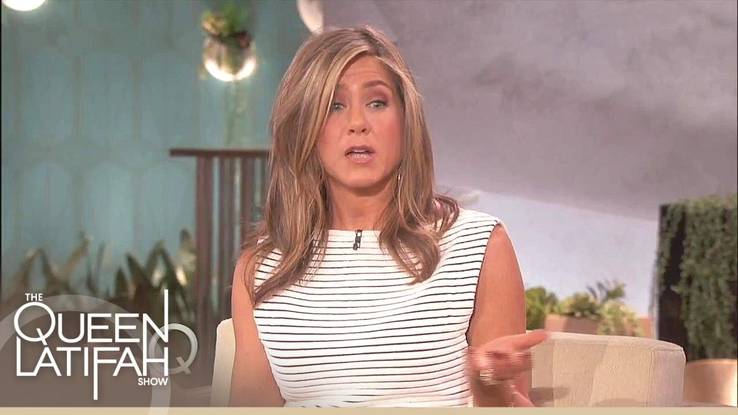 Jennifer is always the awards presenter, but never the awards recipient. You'd think by now she would have gotten the hint and stayed at home to watch the shows, but every year it's the same old routine. Jennifer puts on her best dress, parts her hair exactly in the middle, puts on her bravest smile and hits the red carpet. And people end up saying the same thing: will she bump into Brad backstage? Is she making eye contact with Angelina? Does she regret putting her family plans on hold for a lackluster career? The answer is always the same: no, no, and definitely not.
Now, no one knows what the future holds for Jennifer Aniston. But right now, it's not looking as bright as she would hope for it to be. Then again, anything can still change. As far as what is next for her, Jen told Marie Claire, "This is a time when I'm not completely sure what I'm doing. I'm at this sort of crossroads trying to figure out what inspires me deep in my core. What used to make me tick is not necessarily making me tick anymore … The most challenging thing right now is trying to find what it is that makes my heart sing."
2

Should She Jennifer Go Back To Television?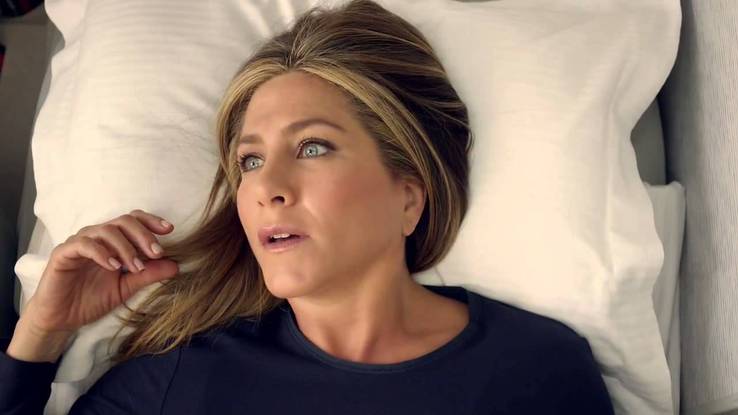 At this point, many are asking the same question: should Jennifer Aniston go back to her television roots? Is she better off doing sitcoms then romantic comedies? Can she find success in her career again? That's what a lot of people want to know. Many actresses who end up going back to television work – like Nicole Kidman, Halle Berry, and Reese Witherspoon – find they feel more comfortable on the small screen than the big one. The same can be said about Jennifer Aniston. It's just a matter of whether or not she's willing to take the chance.
Asked if she would go back to television, Jen told Variety, "Yes, I would. I've thought about it a lot. That's where the work is. That's where the quality is. At this point in my career, I want to be part of wonderful stories, exciting characters, and also just having a good time. When you're in your 20s, going away from home was an adventure — meeting new people, seeing other parts of the country or world was so exciting. Now it's really about wanting to stay closer to home and just enjoying your time. It goes really fast. The experience needs to be a good experience. I have no time for the yelling, angry directors, or bad behavior anymore."
1

She's Trying Way Too Hard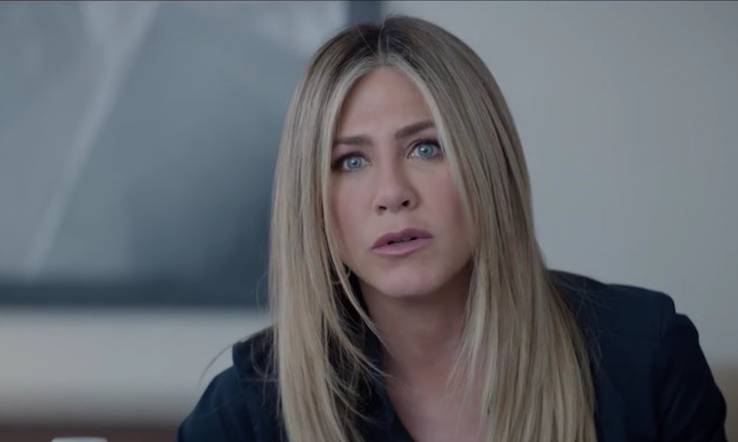 Hollywood is ignoring Jennifer Aniston simply because she's trying way too hard to be someone she's clearly not. Jennifer is not Meryl Streep. Heck, she's not even Sofia Vergara at this point. Jennifer is stuck in a place that she would rather not be. With a pending divorce, no decent projects in the pipeline, and a haircut that she hasn't changed in ten years, Jennifer is very close to meeting her own expiration date. And that's not a good thing at all.
Simply put, Jennifer Aniston is trying too hard to be a celebrity and someone who is loved by everyone, rather than an actress. She's focusing too much on the superficial. Someone save this woman and get her a better agent, a better script and an award-winning movie already!
Jennifer told Marie Claire, "My marital status has been shamed; my divorce status was shamed; my lack of a mate had been shamed […] It's like, Why are we only looking at women through this particular lens of picking us apart? Why are we listening to it? I just thought: I have worked too hard in this life and this career to be whittled down to a sad, childless human."
Source: Read Full Article