15 Royal Family Members Who Are Currently More Broke Than Most
Being a member of the royal family is something people usually associate with the ultimate wealth and luxury. And while the kings and queens, and princes and princesses in fairy tales usually don't have to worry about their money because they have other things to worry about (like battling dragons, for example), the royal families in the real world find themselves in financial trouble from time to time.
So the first question you might have asked yourself is probably, where do royal families get their money from in the first place? This actually depends on the monarchy since not all of them collect their taxes and earn their money the same way, but there are many ways a member of a royal family can earn their riches. Some of them have their private investments, most of the money usually comes from the government, and they also usually have quite some inheritance at their disposal, etc. However, that doesn't mean that the Royals have an unlimited amount of money to waste and if they act like they do, they might find themselves in quite a pickle. So without further ado, let's take a look at 15 royal family members who are currently more broke than us!
15

Queen Elizabeth II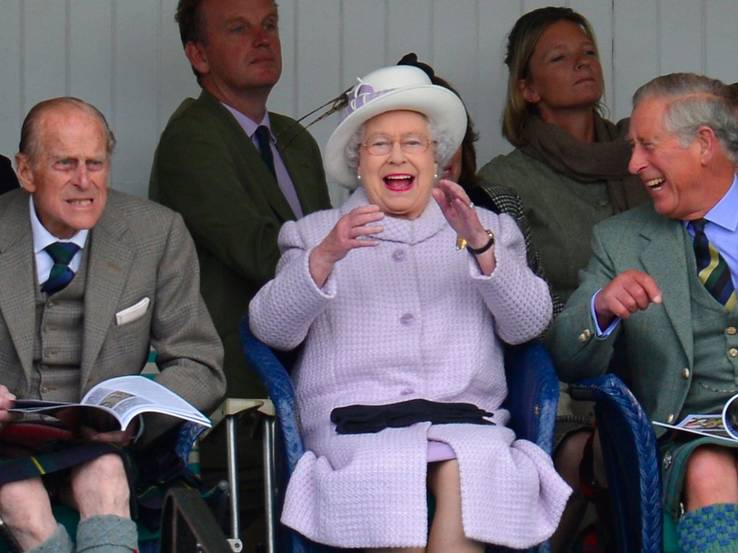 When talking about the royal family members of the world, one of the first names that immediately come to mind is definitely Queen Elizabeth II. Unfortunately, even though she is probably the most famous of all monarchs currently reigning in their kingdoms, it doesn't mean she doesn't have any money problems. In fact, according to The Telegraph, due to courtiers' overspending, the Queen is down to her last million! In 2001, she had £35 million in her reserve fund, but the overspending got so bad, she is currently spending her last million. The Telegraph analyzed the Thirty-Ninth Report by the Public Accounts Committee and they came to the following conclusion: "The Queen's advisers were failing to control her finances while the royal palaces were crumbling." Margaret Hodge, the Labour chairman of the committee, said: "We believe that the Treasury has a duty to be actively involved in reviewing the household's financial planning and management — and it has failed to do so." However, there is still time to get things back on track if the overspending stops immediately and new and better financial plans are made for the future. Luckily, the Sovereign Grant has made things more transparent than ever so the funds shall be allocated according to priorities.
14

Princess Beatrice Of York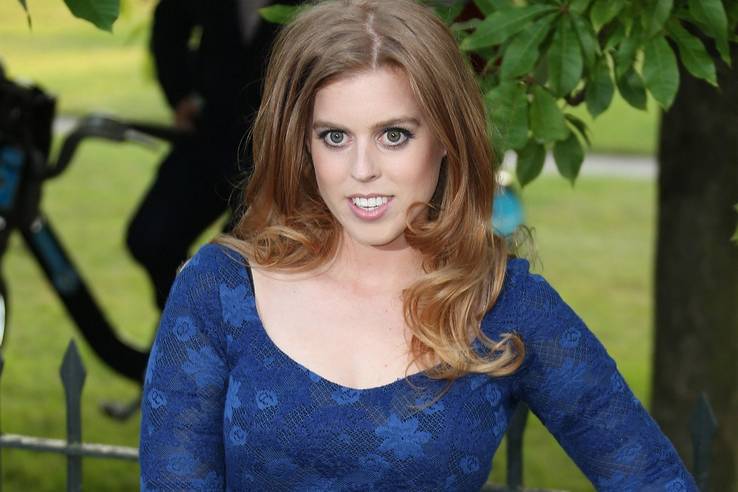 Princess Beatrice Of York is the granddaughter of Queen Elizabeth II, the daughter of Duke of York, Prince Andrew, and Duchess of York, Sarah. Princess Beatrice is currently 8th in the line to the throne and, even though she is a member of the royal family, she needs a job to earn her money – just like the rest of us. However, ever since she graduated from university, Princess Beatrice had a hard time finding a job. Currently, she seems to be the only member of her generation of the British royals who have neither found herself a suitable career nor some kind of a niche in public where she would belong. A taxpayer-funded public service is not an option for Beatrice either due to the Prince of Wales and Queen's decision to exclude Beatrice from both the current and the future structure of the working Royal Family. However, her inability to keep a job doesn't mean that she doesn't like to spend money on expensive stuff. According to Daily Mail, Princess Beatrice enjoys taking expensive holidays quite often and, since she isn't able to pay for them with her own money, she uses either her parents' or her wealthy friends' funds to pay for all that luxury.
13

Prince Nikolai Of Denmark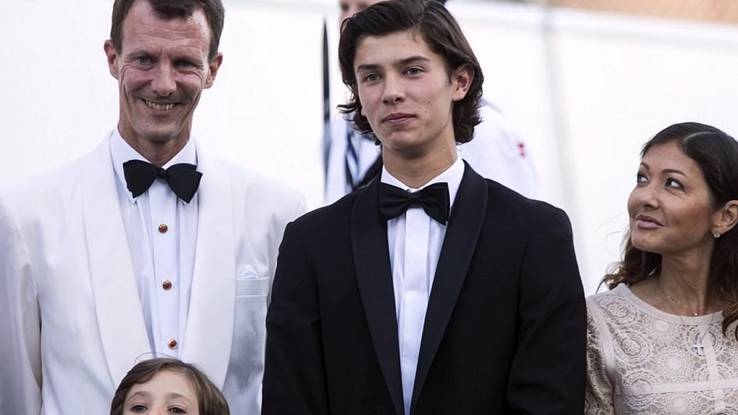 Danish royal family has had financial problems since 2015 when they spent more money than their earned income, and they were forced to take some new measures in order to get things back on track. One of the things the Danish royal family was forced to do was to stop the financial support to some of Queen Margrethe II's eight grandchildren. However, if we look farther into the past, this isn't such an unusual rule. Up until 1995, only the direct heirs to the throne had been supported by the state but this rule was changed in favor of Prince Joachim, Queen's second son. However, the times have changed and Prince Joachim's eldest son, Prince Nikolai of Denmark, will not be receiving any financial support from the state – and he is not the only one! According to the Royal House spokeswoman, Lene Balleby, only one of Queen Margrethe's grandchildren will receive a salary – Prince Christian, Crown Prince Frederik's son. Prince Nikolai of Denmark is 18 years old now and he has to seriously start thinking about his career because simply being a member of a royal family isn't enough anymore to make a living. However, it has been reported that Nikolai is considering a fashion model career; he debuted at the 2018 London Fashion Week.
12

The Ottoman Dynasty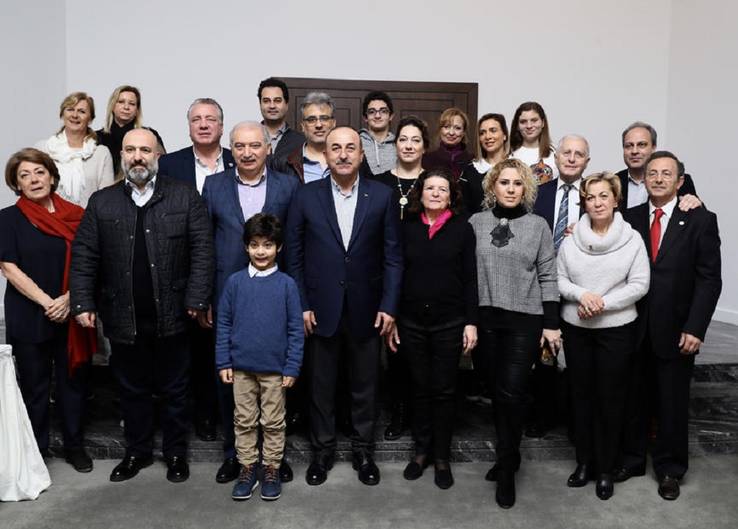 On March 3, 1924, 156 people belonging to the royal family were denied Turkish citizenship and destined to a life of harsh living conditions in different parts of the world after the abolishment of the Ottoman sultanate and caliphate. They were forbidden to even pass through Turkey in transit and they had to liquidate their assets within a year to avoid having them seized by the Treasury. The Daily Sabah states: "The sons and daughters of a dynasty, which achieved great victories in Ottoman and Islamic history, were deprived of speaking their own language, learning their religion, breathing the air of the country and dying in their homeland. Today, the Ottoman family does not expect goodness or favors from anyone. A pardon was given to the royal family, however, many people were born in exile and established new lives in their new homes. Regarding the current situation, the exile still continues, and this is a shame for Turkey and those who live in this region. If the cruelties in the pasts of people, families, and nations are not atoned in any way, it prevents any good deeds. If a state does not compensate the injustices it caused in the past, it cannot look to the future with hope."
11

Lady Gabriella Windsor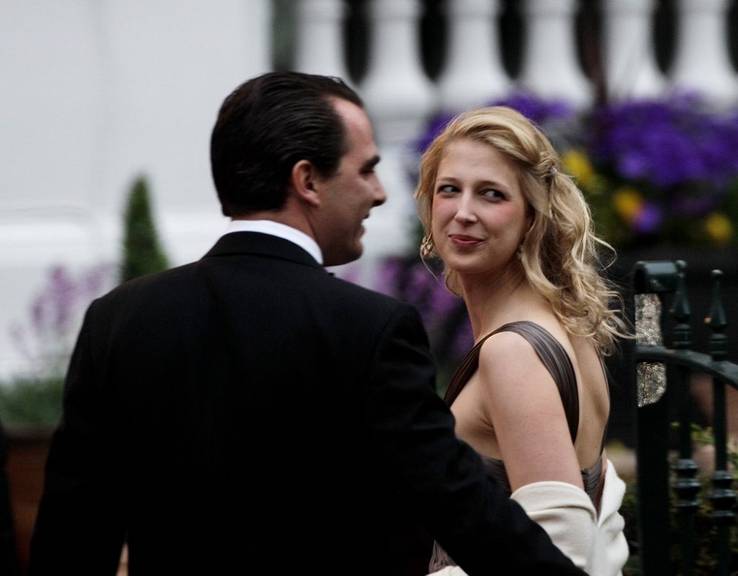 Lady Gabriella Windsor is the daughter of Prince and Princess Michael of Kent and she is currently 50th in the line to the throne. However, besides being a member of the British royal family, Lady Gabriella is also quite a party girl. In May 2018, some interesting revelations caused an outrage with the British public when a journalist, Aatish Taseer, wrote a pretty detailed description of his romantic relationship with Lady Gabriella and published it in Vanity Fair, describing situations like skinny dipping with Gabriella in the Queen's pool in Buckingham Palace and similar. Neither Gabriella nor her family gave the official statement regarding these events, but it is pretty safe to assume that the royal family isn't too happy with Gabriella right now. Be that as it may, Lady Gabriella lives a pretty simple life similar to all of our lives – the lives of people who aren't in any way linked to the royal family. She has a job that helps her get by; she has been working as a freelance writer for quite some time now and her pieces have appeared in Country Life, Evening Standard, Sunday Telegraph, the Spanish version of Hello!, The Spectator, and other outlets.
10

Lady Rose Gilman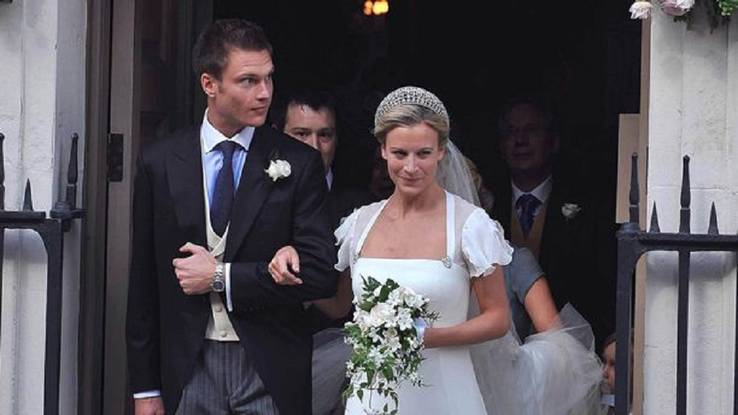 Lady Rose Gilman, born Lady Rose Windsor, is currently 32nd in line to the throne, and she spent most of her life unemployed like most of the British royal family members. However, once she got married to Peter Gilman in 2008, she decided to help earn their bread and butter instead of just sitting back and waiting for her husband to do all the hard work. At that point, Rose did something very unique to her family – she started working in the film industry. She was an art department assistant on Harry Potter and the Order of the Phoenix, the assistant production buyer on Harry Potter and the Half-Blood Prince, and the assistant set dresser on Margaret Thatcher: The Long Walk to Finchley. And while she is not swimming in cash like some of the members of the British royal family, she obviously chose a job that makes her happy and nourishes her artistic side. However, she doesn't have a steady daily job so her income depends on the projects she is working on at the given time. Luckily, her husband is a property developer so together, they manage to make ends meet after all. We will see what next big movie she is planning to work on in the future.
9

Zara Tindall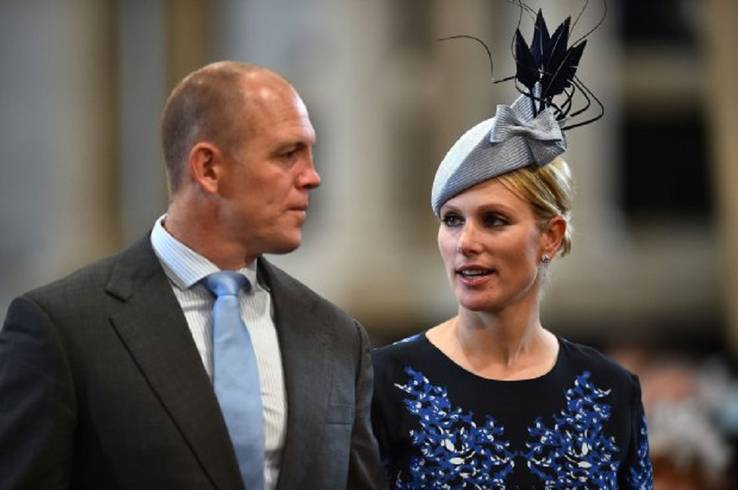 Zara Anne Elizabeth Tindall is the second-eldest grandchild of Queen Elizabeth II and the only daughter of Princess Anne. She has never had a job, but she is married to a former rugby player so they manage to make the ends meet somehow. However, Zara is an incredibly talented equestrian and she was the first member of the British royal family to win an Olympic Games medal. She won a silver medal at the 2012 Olympic Games in London and it was presented to her by her mother who competed as a member of the British Equestrian team at the 1976 Olympic Games in Montreal. It seems that the talent for horse riding runs in the family. Besides being a successful equestrian, Tindall also supports numerous charitable causes, mostly children's causes and equestrian charity. She is also an avid poker player and she attends poker tournaments from time to time, especially charitable celebrity poker tournaments such as the one held in Monaco in 2009 in aid of Darfur, Sudan. In 2014, Tindall gave birth to her first child, a daughter, Mia Grace Tindall. In January 2018, it was announced that Tindall was pregnant again and the baby is due in the summer of 2018.
Featured Today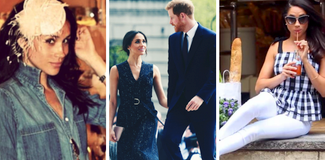 20 Royal Perks Meghan Markle Will Enjoy After Getting Hitched

15 Things People Should Know About Kylie Jenner's Bodyguard Tim Chung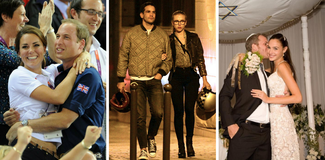 10 Hollywood Stars Who Married Non-Famous People (And 10 Who Stuck To The A-List)

8

Princess Eugenie of York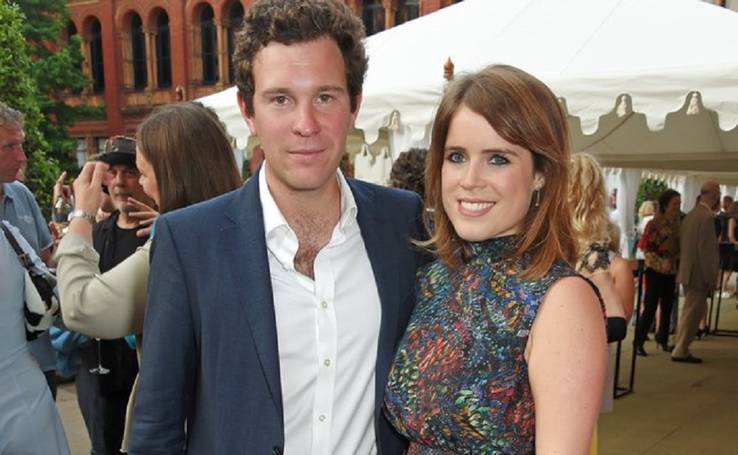 Princess Eugenie of York is the youngest daughter of the daughter of Duke of York, Princ Andrew. Even though she is 9th in the line to the throne, she lives a life very similar to the lives of regular people who have no connection to the royal family whatsoever. In 2012, she earned a degree in English literature and history of art from Newcastle University, packed her bags, and moved to New York City where she worked at the art auction site – the job she walked to every day. She returned to London in 2015 where she eventually became a director of the contemporary art gallery, Hauser & Wirth. In 2016, she told the Independent: "I've loved art since I was very little. I knew I definitely wouldn't be a painter, but I knew this was the industry for me, I love being able to share my passion for art with people. If someone doesn't understand something, you have the ability to suggest, maybe you can look at it this way." A source told the Daily Mail that Eugenie was very good at her job and that she was a true hard worker who had truly earned and deserved every promotion she got.
7

Princess Sakina Mahal of Awadh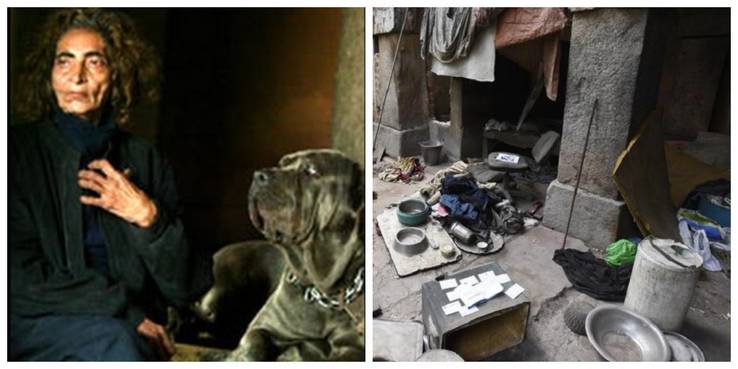 Many royal families in India have lost all of their wealth after the abolition of the privy purses and losing their land, and are currently struggling to make ends meet. Princess Sakina Mahal of Awadh is one of those royal family members who has found herself in that situation and even though her family used to be the rulers of the Kingdom of Oudh, ruling over a mammoth swath of central India, currently, she lives in what used to be a hunting lodge in Malcha Mahal. She lives with Prince Riaz, both are middle-aged, and they have spent years battling the government and demanding at least some sort of financial help. After the 9-year legal battle, they were granted 500 RS every month. They were also allotted the hut they live in the '80s and, even though there is no running water and no electricity, it has been their home ever since. Their mother, Princess Wilayat Mahal, used to live there with them too, but she took her own life in 1993, and a few years later, their lodge was attacked by the members of the forest tribe searching for the royal treasure that the royal siblings were suspected to hide. Of course, they had no treasure to hide.
6

Sultana Begum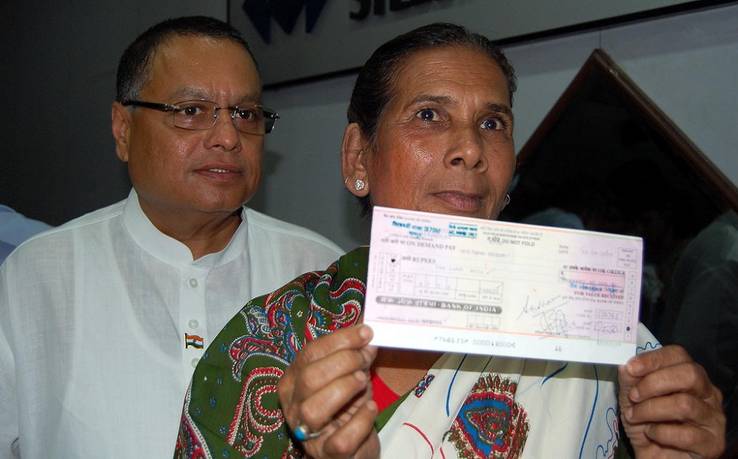 Sultana Begum is the great-granddaughter-in-law of the last emperor of India, Bahadur Shah Zafar, currently living in a slum on the outskirts of Kolkatta. Her life has changed dramatically when her husband, Prince Mirza Bedar Bukht, died in 1980. She receives a pension of £60 a month to support herself and her unmarried daughter who is living with her in their small two-room hut, where they share a kitchen with their neighbors and where they have no bathrooms; instead, they wash in the street with the water from public taps. Her other five children, who are married, are equally as poor as her so they cannot help her financially in any way. Sultana has spent years petitioning the authorities to provide her with more care, to help her with living arrangements and with money, but the only help she got was a job for one of her granddaughters. Meanwhile, Sultana used to run a small tea hut but it eventually got shut down and then she started producing women's clothing. During the interview with Daily Mail, Sultana stated: "My husband, the late Muhammad Bedar Bakht, used to tell me that we come from respectable royal families who never begged for a living. I have always asked governments to provide me what my family deserves."
5

Descendants of Tipu Sultan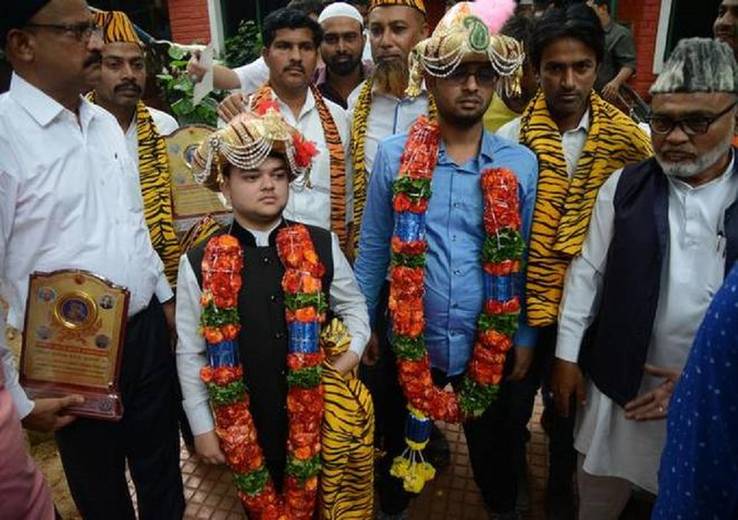 "One plies a rickshaw, another has a kerosene dealership, while a third looks after a garment shop. They are the more fortunate ones of the family. Another branch lives in a decaying two-story hovel surrounded by filthy drains and adjoining a red-light area in Calcutta's Tollygunge area. Extreme poverty has even forced the inmates to chop up the wooden doors and windows of the havli to provide fuel for their chullahs (stoves)." – This is how India Today described the life of the descendants of Tipu Sultan, a man who achieved fame through his military genius and statesmanship. India Today adds: "Today, that illustrious lineage is in danger of extinction. Even more tragic is the fact that Tipu Sultan's descendants have been reduced to abject penury and been forced to take up menial jobs to survive. This is despite the fact that they continue to be heirs to one of the country's biggest and richest Muslim trusts, the Prince Ghulam Mohammed Trust, which owns the choicest pieces of real estate in Calcutta, including the Tollygunge Club and the Royal Calcutta Golf Club." Seven out of Tipu Sultan's 12 sons have no male heir, and of the five who do, only two descendants are traceable today and they both live in poverty.
4

Raja Brajraj Kshatriya BirbarChamupati Singh, Mahapatra of Tigiria
The life story of Raja Brajraj Kshatriya BirbarChamupati Singh, Mahapatra of Tigiria, the last surviving former ruler in Orissa, is literally a story about a man who moved from a royal palace to a dirty mud hut after he was stripped of his royal privileges. Once upon a time, this man lived in a palace with a beautiful princess he married and had as many as 30 servants. He owned a collection of 25 vintage cars and spent his spare time hunting leopards and tigers. According to the Telegraph, this is the description of his life today: "But today, aged 92, he lives alone in a home described as a 'mud hut' with a leaking roof and curtains of cobwebs, left by his wife and six children to the mercy of the villagers who bring him rice and lentils for lunch." Back in the 1960's, he was forced to sell his palace for a ridiculous sum of £900 and then he lost his annual income in 1975 when Indira Gandhi, the late prime minister, withdrew the remaining royal privileges. One of Raja's children then took over his remaining properties and he was left with nothing but the small hut that he now calls his home.
3

Ziauddin Tucy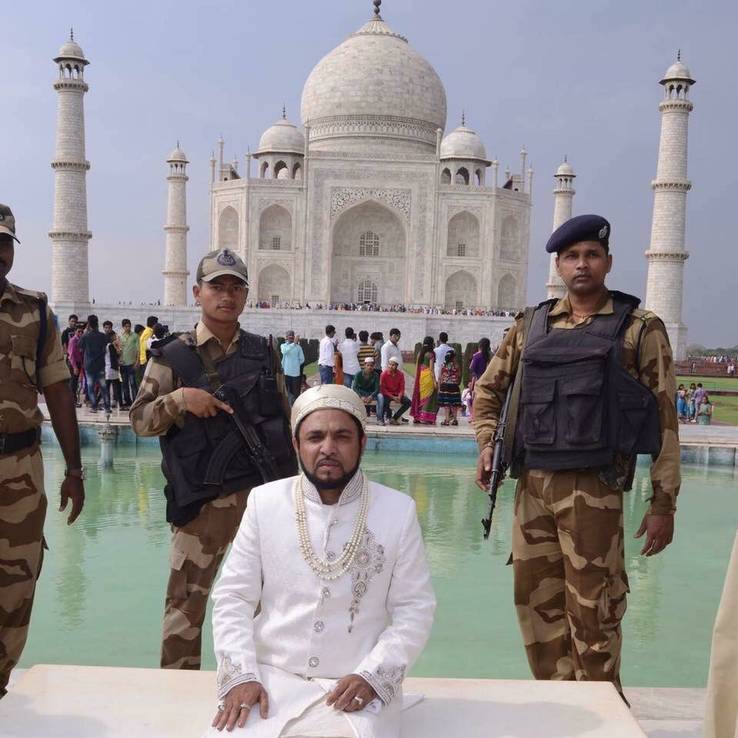 Ziauddin Tucyis the sixth generation descendant of Bahadur Shah Zafar, the last Mughal emperor. For years now, he has been demanding that the government release properties of the erstwhile Mughals to the legal heirs but, unfortunately, that is likely never going to happen. Meanwhile, Tucy lives in a rented house and struggles to make ends meet. He has two unemployed sons and one of his biggest complaints is that the Taimoori scholarship has been stopped by the Osmania University authorities. The scholarship was meant to provide the Mughal family descendants studying at the degree level with the amount of 100 RS per month. However, it has been discontinued since 2005. According to Times of India, Ziauddin Tucy is living in anonymity in Chanchalguda and not even his neighbors know that he is, in fact, a Mughal descendent. The Times of India adds: "At home, portraits of the Mughal emperor are his only possessions reflecting his royal lineage, or also the stationary he uses with Mughals of Hindustan imprinted on them. Tucy, who recently lost his younger brother, Masiuddin Tucy, a popular food consultant, says: We want justice to be done so that at least our children's welfare would be ensured, for poverty has corroded our destiny."
2

Prince Mukarram Jah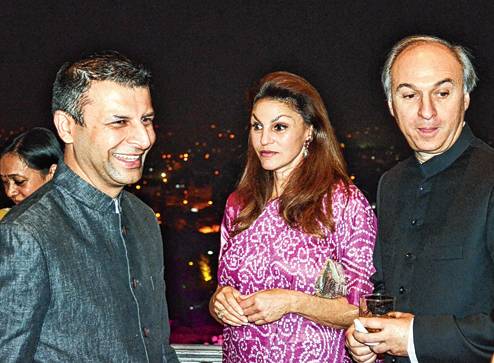 Once upon a time, Mir Osman Ali Khan Siddiqi was declared the world's wealthiest Indian of all time when his fortune was estimated at $2 billion in the 1940's. However, all of that has changed dramatically. It all started with Mir Osman Ali Khan Siddiqi's love for women and before he died, he had over 100 illegitimate children from his numerous mistresses, and he left behind hundreds of descendants arguing over the huge family inheritance. By the 1990's, there had been over 400 legal heirs claiming their rights over the money and the real estate left behind India's richest man ever. However, according to the Indian Express, Prince Muharram Jah, who was nominated by his grandfather to succeed him, turned out to be the most helpless of them all: "Mukarram Jah lives as a frail, old diabetic in Istanbul, amidst memories of untold wealth, expensive ex-wives and 14,718 courtiers who bled his inheritance dry. Of his life in Australia as a sheep farmer decades ago, an aide told an Australian newspaper that Jah loves to be surrounded by court jesters, just like the maharajahs of the past." Unfortunately, even though this family once was the wealthiest family in India, Prince Mukarram Jah is currently struggling to survive.
1

Uthradam Thirunal Marthanda Varma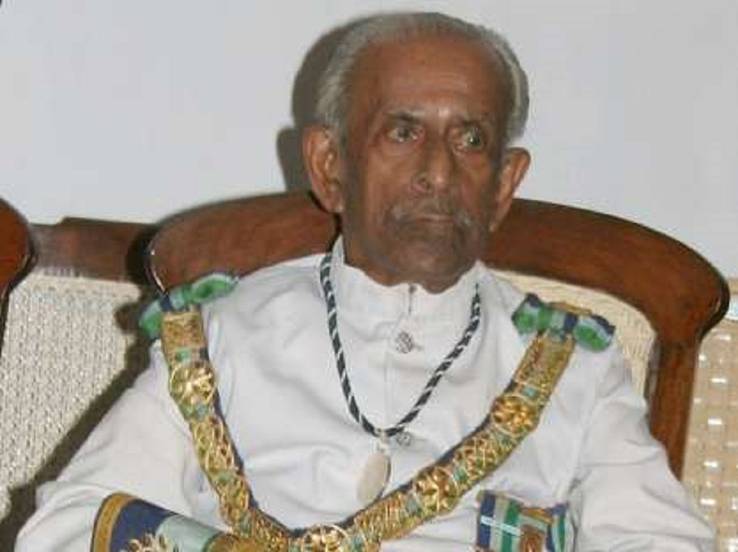 Uthradam Thirunal Marthanda Varma is the former King of Travancore who willingly renounced his claim to billions of dollars worth of treasures belonging to his ancestors and discovered in the vaults of Sree Padmanabha Swamy Temple. Hindustan Times conducted an interview with Varma and, in his own words, here is the story about his family's treasure: "We are the Cheras, one of the four erstwhile royal families of South India and have a long and dynastic family tree. By 1750, Travancore had become rich and big. So my ancestor, the then king, made a unique spiritual and historical contribution. He decided to surrender all his riches to the temple— Padmanabhaswamy is also our family deity. He said our family would look after that wealth, the temple and the kingdom forever. But he did want the ego that comes with possessing it." Varma has been brought up very strictly and frugally and he continues to live a frugal life even now when he is in his '90s. His family owns a travel business and they all have to work really hard to earn their living, but despite that, they have all agreed to renounce their claim to the family fortune.
Source: Read Full Article