Wonder Woman, or Gal Gadot, is an Israeli actress, and model who was crowned Miss Israel in 2004. The beautiful lady served the Israel Defence Force as an instructor. An actress, model, businesswoman and mother of two, Gal is a true artist and a wonderful human being. Married to businessman Yaron Varsano, Gal is the mother of two cute daughters Alma and Maya. An Israeli by birth and a successful actress in the US, Gal keeps toggling between the two nations, to maintain her work-life balance.
Born in Petah Tikva, and being raised in the Rosh Hayin, she used to be an excellent basketball player. At the youthful age of eighteen, she was crowned the title of Miss Israel in 2004. Gadot had been the face of many International brand campaigns such as Captain Morgan rum, Miss Sixty, Vin Vera skincare range, Gucci perfumes, and Huawei phones. She is remembered for her lifetime roles in Wonder Woman, Justice League, Fast and Furious, Batman vs. Superman, and Fast Five. She has also made a television appearance on Saturday night live. Today she has a total net worth of 8 million USD.
Gal Gadot is a mother of two and leading a married life with Yaron. Well, how is that she is managing so many responsibilities without a single scratch in her married life? We have researched and found out that she follows some tips that make her married life peaceful.
15

12 years of being together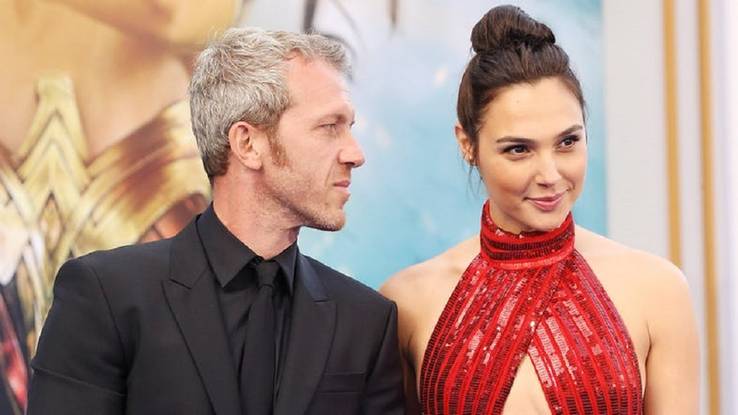 Gal Gadot, Miss Israel has been happily married for the last ten years. She met her soulmate, businessman Yaron Versano, in a café in London. Some celebs might not have given a waiter a second look, but Gal Gadot is definitely someone who is more down to earth than other celebs. She dated him from 2006 and then got married in 2008. Ten years since they are married, they have gone steady and proved to be a wonderful couple.
Generally, Hollywood couples do not always seem to live the happily ever after life. We have seen one too many tabloids that have to do with divorce or straying away from their happy wives onto someone younger. It is not uncommon in the world of Hollywood. Thus, marriages are short-lived, and they have misunderstanding and clashes throughout the entire time of their marriage. Well, Gadot and Versano are just the opposite. Their relationship is a treasured asset. They have a four-year-old daughter and have maintained their relationship with great maturity. The couple has a ten-year difference in age, and Yaron is a mature and responsible person. It is an appreciated quality that the talented and hardworking couple demonstrates; after all, this might be the key to a successful marriage and prosperity in their lives. (Sources: Glamour.com, Screenrant.com)
14

the ten year age gap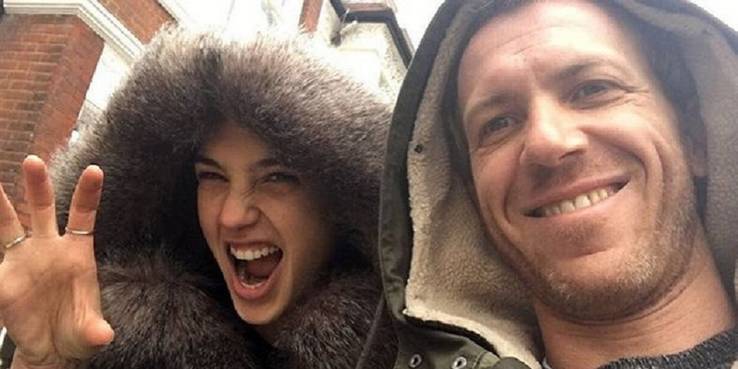 The celebrity couple Yaron and Gal are married happily for eighteen years. Gal in an interview with Glamour mentioned that she was just a kid when she stepped into modeling. Gal first dreamt of becoming a choreographer and then studied Law. Her parents, an engineer and a teacher, never wanted her to have this profession, but Gal pursued it with full confidence. Her parents, though they did not necessarily want her to be in acting, still supported her.
Gal met Yaron in 2006 and they went for a steady relationship. He was ten years her senior, and they had complete harmony in their relationship. As far as Hollywood standards are concerned this is a fair gap. While Gal started it casually, Yaron was quite serious about the thought of making Gadot his longtime partner. They proved that they are the embodiment of relationship goals. The Wonder Women star, Gal Gadot who is the mother of a beautiful daughter, also proved herself to be a superwoman in real life. The thirty-two-year-old actress accrued all her strength from her relationship and once served the Israeli army also. Anyway, Gal gives the credit of their strong and steady relationship to her husband, whom she considers the strongest pillar of her faith for the last twelve years. (Sources: Glamour.com, Screenrant.com)
13

first in a cafe, then from mutual friends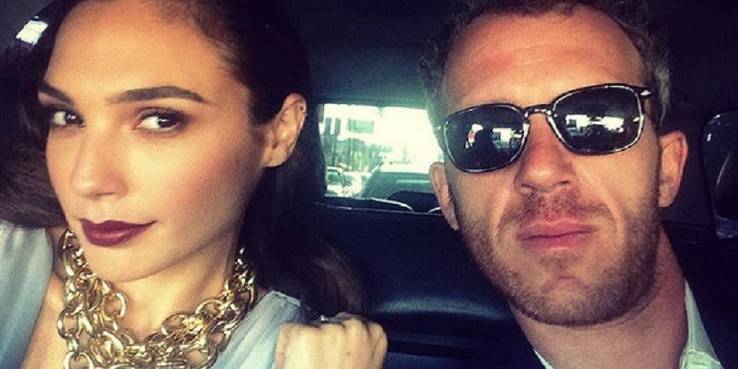 Gal Gadot, in an interview, mentioned that she met her soulmate Yaron through mutual friends. Long back in Israel, they happened to meet each other in a Desert party. Hosted by some common friends, the party was all about yoga, chakras and eating healthy. The theme of the party might not have interested the two invitees in question, but they became friends, and they also seemed to like each other. It also helped that she recognized him from the cafe!
Gal is a brave girl, and she worked hard on the sets of Wonder Woman, expertizing in fighting with swords. She is a woman of determination and inner strength. She is very good at playing the hero. Undoubtedly, their mutual friends were the actual heroes in this case. While both parties were focused on their separate careers, Yaron being a businessman had his own priorities, they were still so much in love. He decided that this person would be the person he would keep alongside him forever. Yaron might not be a fortune teller, but he knew that he wanted this woman beside him for whatever life would through at him. So, he never left her side, and that definitely worked out for him. (Sources: Glamour.com, Screenrant.com)
12

THE TEL AVIV VARSANO HOTEL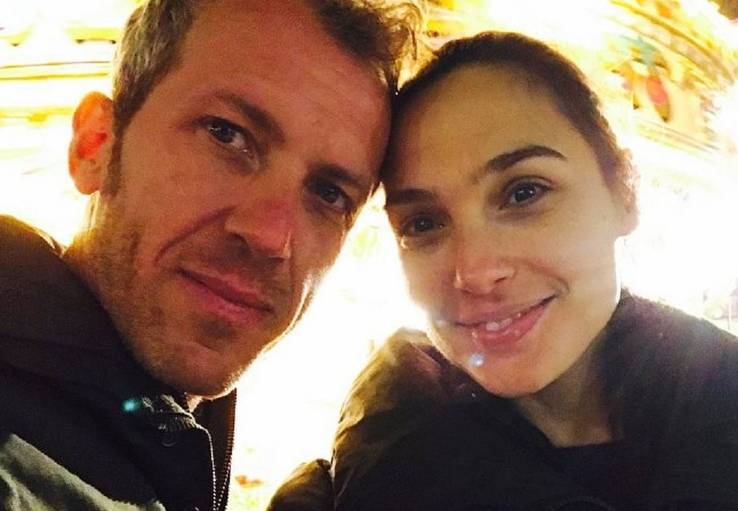 The celebrity couple Yaron and Gal ran a hotel successfully at the city of Tel Aviv In Israel. It's a testimony to that fact that it was not only Gal who's a successful figure. The hotel ran successfully, and Gal was seen working hard for it. She said in an interview with Jewish entertainment that she didn't mind changing sheets of the hotel. She's a woman of varied talents; she was chosen to serve the Israeli army, a beauty contest winner, an actress, and a businesswoman.
A successful couple knows how to manage their life as well as their wealth. Gal said in an interview that she and her husband, while flying between US and Israel, often found themselves staying in hotels. That was the inspiration why her husband wanted to own a hotel. They are proud to be Israeli, and they love to tell the world about their rich culture. Gadot didn't do anything for a position of power, she just does what she is passionate about. Her involvement in the day to day affairs of the hotel reflected her true spirit in running the hotel. Yaron values the decision of Gal and successfully sold the hotel to the owner of Chelsea Football Club, Roman Abramovich for 100 million Israeli Shekel (around 26 million USD.) (Sources: Glamour.com, Screenrant.com, Web.archieve.org)
11

GADOT INSPIRED VARSANO IN DESIGNING HIS HOTEL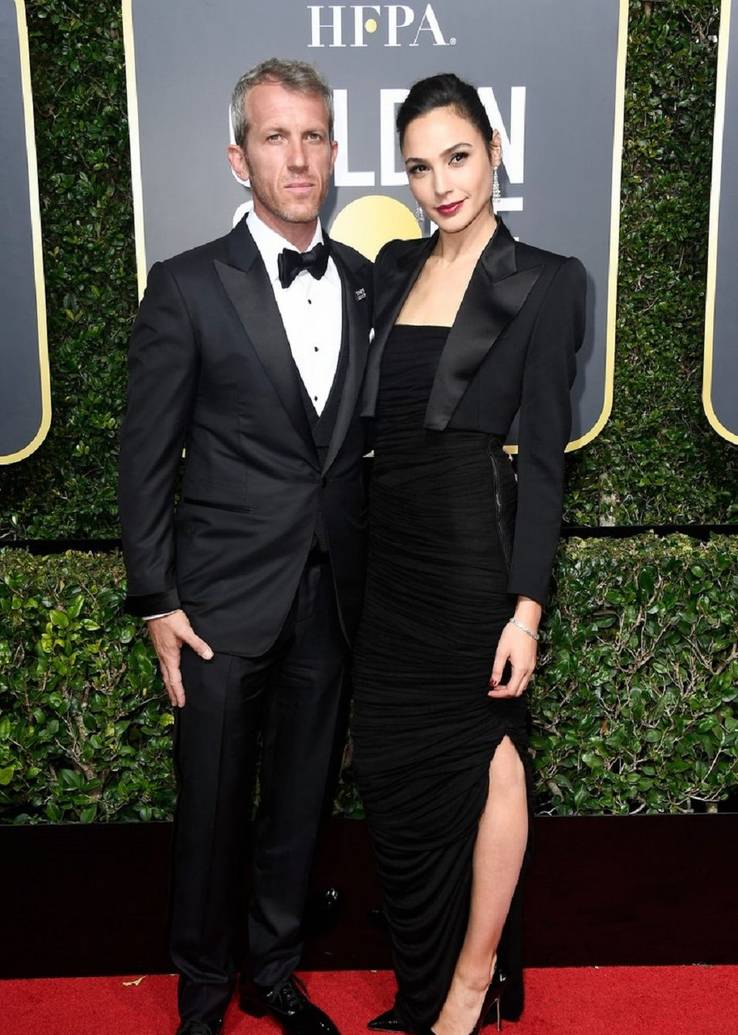 The dedicated celebrity couple Varsano and Gal are creative as well. Gal in an interview with the Jewish media told that while they spent some time in the hotels, they developed the knack of staying in one that they eventually called their own. In fact, the concept of the hotel is the child of Gal with the full support of Yaron, her husband. Yaron of course never puts her down or says that she can't do anything she wants, so he completely backed her up and even helped her. Both of them worked hard for their dream project, the Tel Aviv hotel.
The creative couple brainstormed to build their five-star boutique hotel in Neve Tzedek. Gal was fully involved as a director and didn't hesitate to do even the trivial job which a paid staff can do. It is a no doubt a perfect example of ownership spirit. Must say that the hardworking couple has seen success in life by dint of their qualities and not just luck. Gal mentioned in an interview taken by the Jewish media that she and her husband make a good team. They understand each other better and assist each other in their professional fields. Progress is just their cup of tea. Kudos, to such an understanding couple; may they be an inspiration for many young couples to be. (Sources: Glamour.com, Screenrant.com, Web.archieve.org)
10

the proposal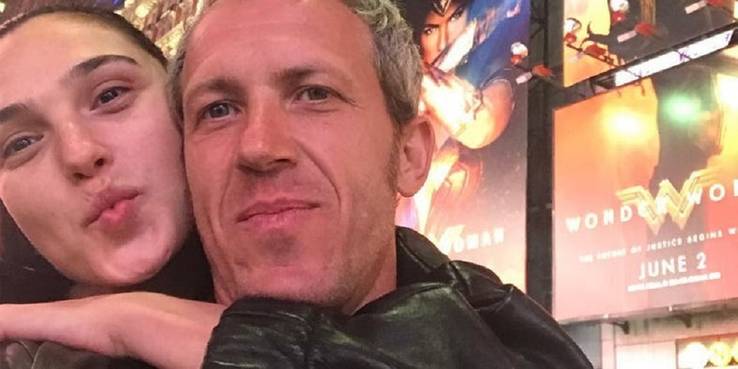 Yaron Varsano was committed to Gal Gadot from the moment they began to date. The couple who had ten years of age difference met, dated and then they had their plans in life, but Yaron decided that he would make Gal his wife, but he had planned on waiting two years before he proposed, so they had enough time to get to know each other. More than that, he wanted to be sure they continued their careers and objectives in life. Gal was busy with her modeling and acting career, and Yaron wanted to be sure that she thrived. Time went well for both and ultimately Yaron proposed to her in 2008, thus keeping his word.
You may see rare examples of couples who date and thereby keep their words. Hollywood couples have a trend of dating and then either marrying or ending it after a couple of days. But this power couple has proved that with enough determination, no matter how stressful life can get, as long as they have each other then two people can get through anything even if they have to wait a bit. Gal, when asked in an interview with Glamour, said that Yaron has always kept his promises to her. So they tied the knot, after being with each other for enough time, and have been in a deeply loving relationship ever since. There are few actors and actresses in Hollywood that are able to keep long lasting, deep and meaningful relationships, but this couple proves that it is attainable. (Sources:Glamour.com;Screenrant.com)
9

BEING parents to two daughters
Apart from being a successful couple, Gal and Yaron are parents to two beautiful daughters, Alma who is five years old, and Maya, who is just a few months old. The thirty-two years old actress says that being a mother has been more accomplishing for her than being a successful actress. She added that motherhood is sometimes stressful. She has sleepless nights, gets up early for her children and more. With a coffee mug in her hand, she watches the video of the cat in the hat along with her daughter Alma. But she enjoys the crazy mommy moments with her daughter. She posts cute pictures of her along with her daughter enjoying a birthday party.
She recollects in an interview with the Sun that she shot a scene with a little baby bump. That was when she was pregnant for the second time. This did not hinder the process of shooting in the film. When she sees the movie she realizes that her daughter Maya was with her, and because of that, the entire experience with the shooting for the film is far more meaningful than it already was at the start of it. (Source: Thesun.co.uk, Screenrant.com)
Featured Today
20 Surprising Facts About Vladimir Putin's Family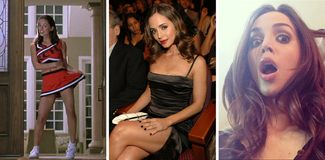 20 Photos Of Eliza Dushku (And Reasons Why She Needs A Comeback)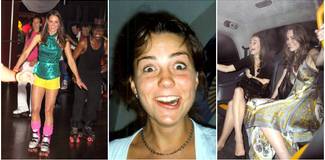 25 Rare Photos Of Kate Middleton Pre-Royalty

8

SPENDING TIME IN ISRAEL AND the states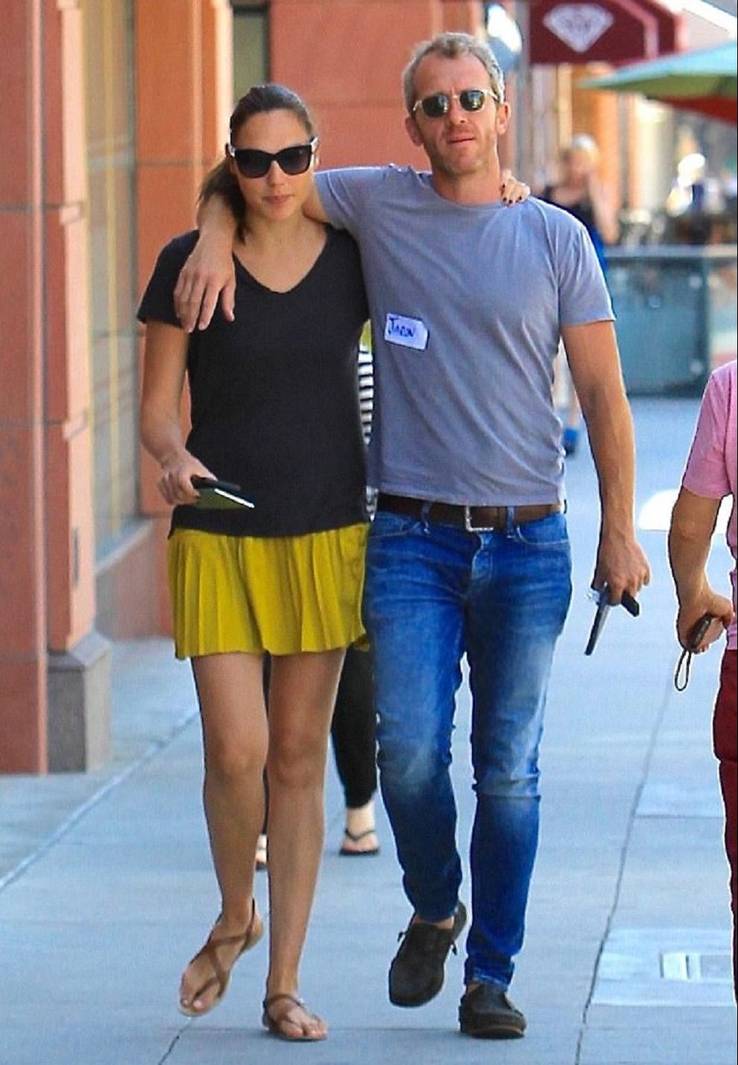 The famous celebrity couple keeps traveling between Israel and California. Gal is a focused actress, and her goal is to keep her feet grounded and achieve success. Well, the former Miss Israel has bagged up significant roles in Hollywood movies and mesmerized the audience with her impressive work. She is a 'Wonder Woman' in reality, who fits into different shoes no matter what her role, and who accomplishes everything she puts her mind to. In her heart, she remains an Isreali. She loves being grounded and visits Israel often.
Gal and Yaron have to travel between the cities Tel Aviv and Los Angeles, which is a lot of travel even for two people who enjoy it. Gal explains that she wants to continue working for dramas and stage performances in Israel and also work in the US too. Gal said in an interview with a Jewish media that the response she got in the US is really great. But while in Europe, Gadot never got a positive response. The way she maintains her relationship with both the nations and the way she keeps herself grounded and her strategies to balance her business and passion (acting) is indeed praiseworthy. Looks like a healthy marital relationship is the prerequisite of a successful life. (Sources: Screenrant.com, Web.archieve.org)
7

she is just a normal mom to her daughter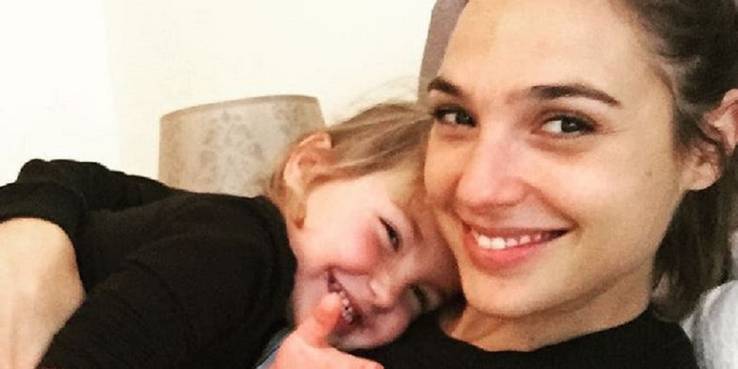 Although Gal is a superstar, at home, she is only a mother. Her younger daughter who is just nine months is not aware of her mother's fame whereas Alma, the eldest daughter knows how famous her mother is. Gal mentioned in an interview that her little girl likes Batman a lot, but at the same time wants her mother to be proud of her. Well, it is no doubt that for these girls, they will definitely grow up being proud of their mother. Or rather, being proud that they are the daughters of someone who is so strong and powerful.
Apparently, according to the daughter, every woman is a Wonder Woman; but since her mom does the role, she is the real Wonder Woman. Gal clearly mentioned while she was being interviewed by E!news that while at home, she is just a mom and never a Wonder Woman. Being a Wonder Woman is really not that easy. But honestly, being a Wonder Woman at home is just as important as being a Wonder Woman on the big screen, and just because she might be saying that she thinks she is not a Wonder Woman, we are sure that she is definitely a superhero to her children. It is important to her daughters to spend quality time with their mother, and that is what makes their mom a superhero to them. (Source:Eonline.com;Screenrant.com)
6

their feminsim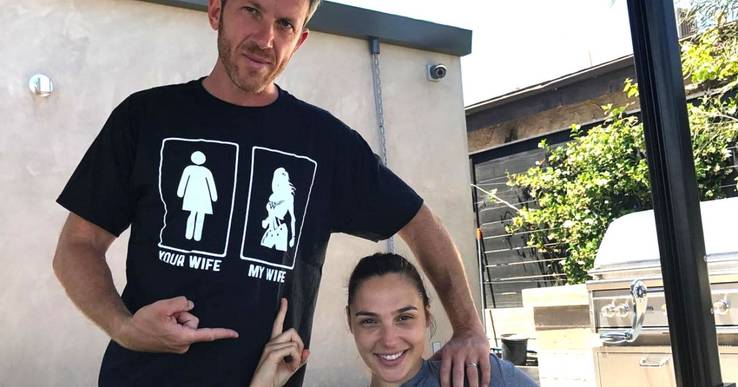 Gal Gadot might be the on-screen Wonder Woman, but her husband Yaron is her greatest strength. The sort of support he shows by posting beautiful messages on his Instagram profile reflects the fact that he is an open feminist and supports his wife better than anyone. Strong and successful women should always be backed up by their husbands or partners in service. The T-shirt of Yaron proves the fact that he openly supports his wife for whatever steps she takes in life. Gal too is a feminist, and her quotes are strong and motivating.
Beyond becoming someone inspiring, Gal has worked hard on her physique to be the real Wonder Woman. She is not too skinny, but just has taken her own physique and molded herself to the role best she could. A lot of people tried to put her down because she was not buff enough and wanted her to submit to unrealistic expectations of women's body images. Luckily, she does not take any of that lying down. She is proud of her body and supports women of every shape and size. It is important for her to let people know that everyone should be comfortable being who they are, even if some other people might try and put them down for it. (Source: Romper.com)
5

the pda
Undoubtedly, it is a good gesture of having your spouse's photo captured as your screen lock. Yaron has captured Gal's candid moments, which is quite visible from the Instagram posts he publishes. Yaron posts his heart out in social media, and he often talks about woman's rights, so it makes sense that he would have her on his phone background, as she is likely his inspiration in the same way that he is her strength.
There are various instances which prove that Yaron is a great supporter of Women's rights and that he supports any cause leading to the upliftment of women. He is a businessman and travels all around the world for his work. He treats Gal as his partner in the business. He adores and appreciates his wife's idea behind his business. His hotel business was looked after by Gal. So, she is not only a spouse but also a business partner in reality. So, it's a normal thing to put one's soulmate's photo on the screen lock, and it clearly indicates how much he loves her and cherishes every moment. Moreover, both are proud Israelis and can go on over any length to spread the good message about their country and culture. In one word, they carry the noble responsibility of preaching peace and culture. So, his partner's photo over the screen lock seems quite inevitable. (Source: Screenrant.com, Instagram.com)
4

THEY ARE POSSESSIVE PARENTS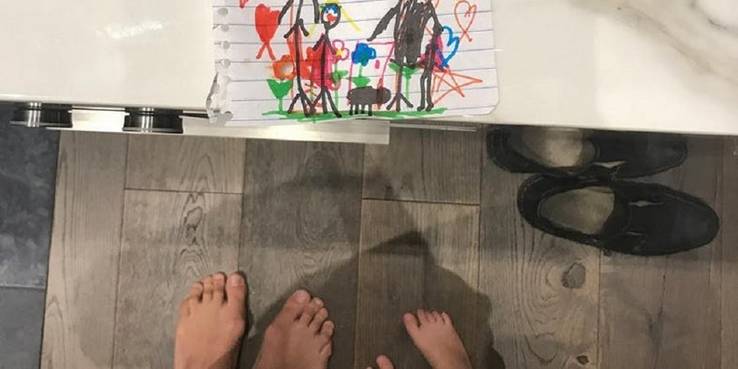 The life of a celebrity is basically like an open book. You can read any part, and they hardly have any privacy. Now, when parents are a celebrity, it's obvious that the children will also be exposed to media and other factors. But it's seen that many celebs do not want their children to be photographed. And that might be due to safety reasons. They don't want to talk about their children, particularly their whereabouts. It was seen that Gal and Yaron have deleted many posts from Instagram that were of their children.
Gadot recollects many events of shooting while she was pregnant. She feels proud to see Maya, her little girl to be inside her in some scenes. What a great feeling for a mother. Well, she might be a 'Wonder Woman' outside, but she admitted that she fails to be so while inside the house. All her daughters look upon her as just a mom. In fact, her eldest daughter never felt the pinch of being a celebrity kid. In many photographs, her elder daughter's face has either been covered or may be sided. Gal and her husband want to make sure that she is not exposed to any publicity and also protect her security at the same time. (Source: Bustle.com, Screenrant.com)
3

GADOT FELT SERIOUS ABOUT THEIR FUTURE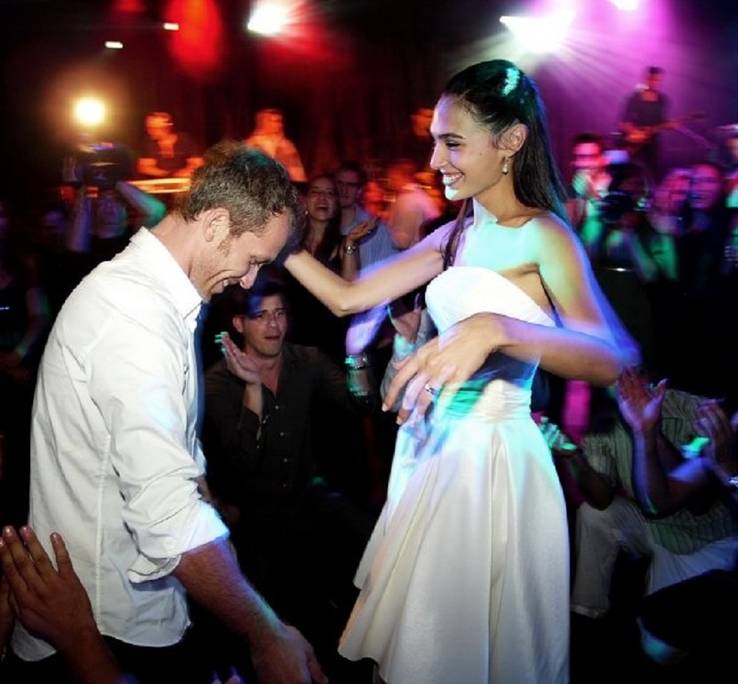 Since Yaron is ten years Gadot's senior, it makes sense that she might have been overjoyed to know that she was marrying someone so mature. The talented couple had a lot of responsibilities and dreams to fulfill. They matched each other both in terms of qualities, skills and also ambition. Gadot was a struggling model when they met, and Yaron was an aspiring businessman. Both of them understood each other's priority, and they helped each other in accomplishing their career objectives.
Some couples are just made for each other because right away there is a clear understanding of what each person wants and needs. They have sure shot goals, and they are determined to achieve them. After ten years of marriage, with their two children, they have never once regretted any decision they have made for themselves in this life. Gadot has set her own priorities, and she knows how to keep them intact. She knows how to handle her career and flocks countries. She had full faith in Yaron, and the vice versa was true as well. In fact, she had a gut feeling about the relationship long back that it was going to work out. Yes, that became true, and they are now a happy and successful couple. (Source: Screenrant.com, Glamour.com)
2

VARSANO APPROVES of GADOT BEING A WORKING LADY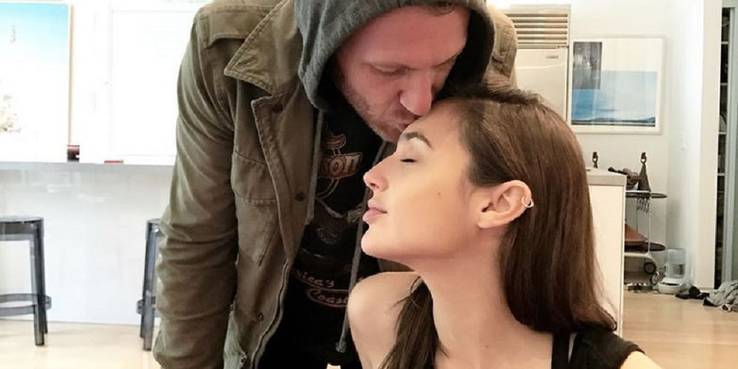 Gadot works in Hollywood as Wonder Woman and has also worked as a drama artist in Israel. So a lot of time is spent traveling the two countries, even now as she does not want to give up what she odes in Israel since it is a place that she holds very close to her heart. When her daughter was young, just two years old, then she used to panic if her schedule would be affected by the kiddo. But Gal was lucky to have a very supportive husband, who co-operated wholeheartedly in bringing up the young daughter.
Yaron was never a fussy husband and never complained about his wife's busy schedule. Instead, he was proud of the fact that his 'Wonder Woman' wife could justify herself in the position of an actress, businesswoman as well as a mother. It was really a hectic affair, but she was able to manage the whole thing with perfection. Very few are blessed with such a supportive husband and family. Gal mentioned that Yaron told her not to worry about the inconveniences but to follow her dreams. Her daughter will definitely think of her as a role model and because of that, will also pursue her dreams in life. (Source: Screenrant.com, Glamour.com)
1

THE PERFECT COUPLE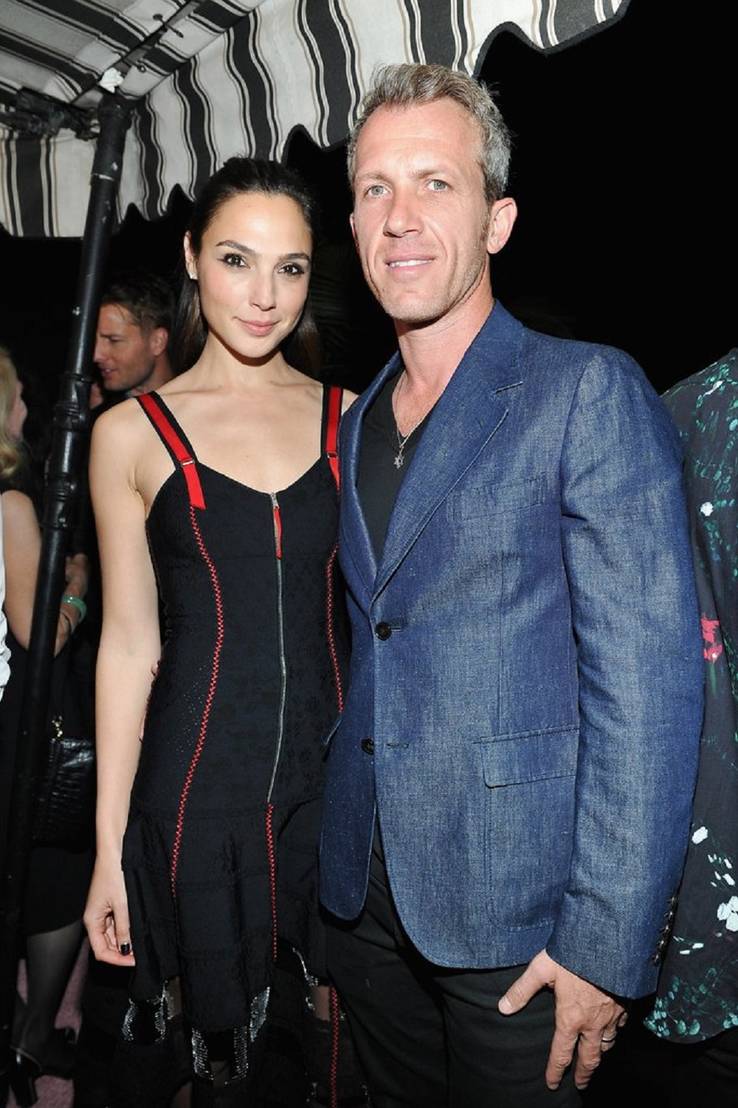 There are a handful of couples in Hollywood who are just made for each other. Well, love and ambition go side by side. There is no compromise between love and profession – that is the perfect outlook of a modern-day couple. If you understand the significance of ambition, there should be love attached to it. The celebrity couple made no compromise but carried on with their work-life balance on a steady basis.
They traveled extensively between Tel Aviv and California, just to look after their hotel as well as manage Gal's career. Gal was working in the US as well as Tel Aviv and was not ready to compromise her work in any of the countries. Her daughters were not put in the care of a nanny or anything similar, as both parents knew it was their duty to care for their children in the same fashion as any devoted parent.
They are parents to two children. They are performing their responsibilities as parents as well as achieving career goals. Gal can be a star, but she is a mother at home. All her daughters care about is that they get to spend time with their mother. They are perfect examples of how to maintain a flawless balanced life, without compromising a bit of fun in life. (Source: Screenrant.com, Glamour.com)
Source: Read Full Article