Now that Meghan Markle has arrived on the scene, a lot of people have noticed a shift in Kate Middleton's behavior. Now, that's not to say that the Duchess of Cambridge is feeling threatened by Meghan's presence. Well, maybe she is. But she certainly isn't the same Kate Middleton that we are used to seeing from before. The new Kate looks more confident, more willing to take on work and of course, more like the future Queen Consort that she is.
For a lot of royal fans, they love seeing this new and improved and much more confident Kate. But for others, they really want to know what's going on behind palace doors with the Duchess of Cambridge. Is she really jealous of all the attention that Meghan is getting? Could that be the reason why she is stepping up her game? Is this going to be a new fight for the royal spotlight? Inquiring minds are determined to know!
With that being said, here are 15 ways Kate Middleton is now acting like the Queen. Meghan Markle's arrival has surely changed her in more ways than one.
15

She's Taking On More Responsibilities

Now that Meghan Markle has arrived on the scene, Kate Middleton is making sure to take on more responsibilities, regardless of whether or not she wants to. After all, the Duke and Duchess of Cambridge have always been known as the most work shy couple in royal history for a reason – they just don't want to work!
According to the Daily Mail, Kate Middleton put in quite a lot of work leading up to the birth of her third child, Prince Louis, back in April. For royal fans, this seemed very uncharacteristic of the Duchess of Cambridge.
This is mostly because Kate took her pregnancies as an opportunity to stay at home with her family. But this time around it was a little different. Kate wanted to show the world that she can keep up – if not outpace – Prince Harry and Meghan Markle, as far as public appearances are concerned. She even took it upon herself to do a little charity work without her husband Prince William by her side. Clearly, the Duchess is trying to prove a point. She knows that she has a little competition in the form of Meghan Markle. And there is no way she will let someone like Meghan outshine her in any way, form, or fashion.
14

She Is Showing Up At More Royal Engagements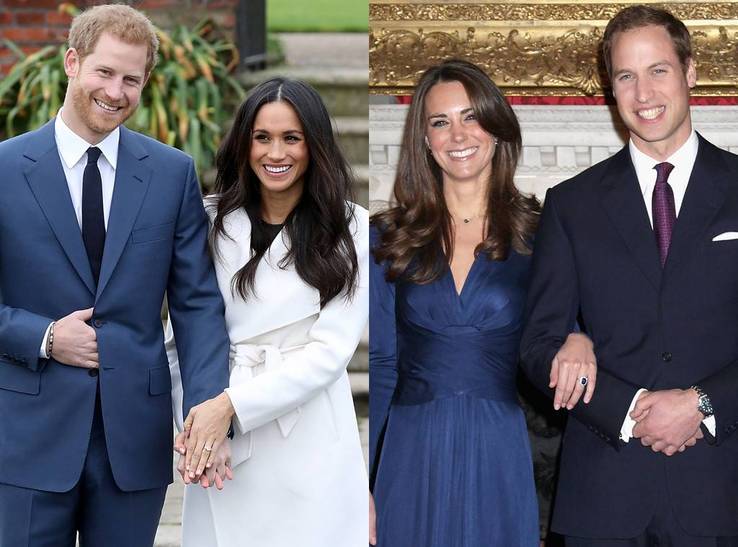 Before Prince Harry began his romance with Meghan Markle, Kate Middleton would only show up to the royal engagements that she absolutely had to go to. In fact, many media outlets have reported in the past that the Duke and Duchess of Cambridge repeatedly attend the least amount of work events compared to the rest of the royal family. Well, it seems as though Kate's work ethic might have kicked in high gear the moment Meghan began showing up at events with Prince Harry. And now that Kate Middleton is supposed to be on maternity leave, she's still getting noticed by going out and about with her kids and of course, attending Harry and Meghan's wedding in May.
Royal biographer, Duncan Larcombe, told Harper's Bazaar, "It is traditional for new royal mums to take a six-month break from official engagements. The wedding doesn't count because it was a 'family affair' but other than that, she will pick and choose her engagements. If she wanted, Kate could disappear into the background until October. Although we will likely see the Duchess again in June, as she is expected to make an appearance at the Queen's official birthday celebration, the Trooping of the Color."
13

But She's Still Letting Meghan Have Her Moment In The Sun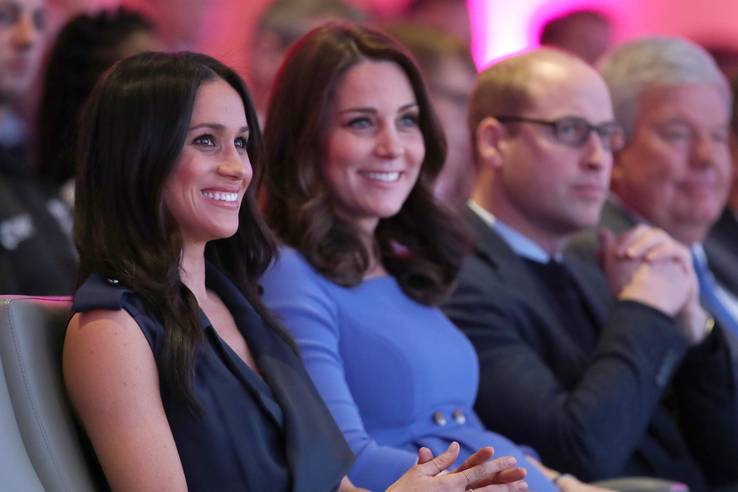 No matter what, Kate Middleton will always make one thing clear: she married the future King of England, Prince William, therefore she will always stand ahead of Meghan Markle. No matter how popular Meghan might get with the press, it's Kate who is the future Queen Consort, not her. Even though they are both princesses now, that would remain the same forever. The Duchess knows this and that's why she's marking her ground early and while she still can.
But at the same time, Kate is still letting Meghan have her moment in the sun. That is, for at least the remainder of her maternity leave. But the moment Kate is back in action, she will expect the spotlight to be back on her – that's for sure.
9Honey writes, "It's been just over a week since Meghan Markle married into the Royal Family, cementing her place in history and gaining a new title, Her Royal Highness (HRH) the Duchess of Sussex. And now, the former actress has a new occupation to add alongside her name. Meghan Markle is officially a Princess of the United Kingdom – a job title she shares with sister-in-law, Kate Middleton, aka the Duchess of Cambridge."
12

She Refuses To Be Forgotten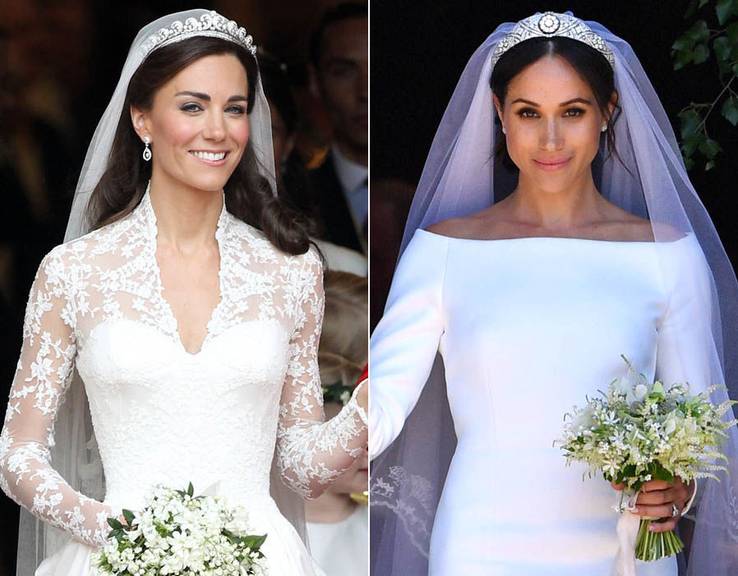 Kate Middleton is currently on her maternity leave, following the birth of her son, Prince Louis. And while she doesn't have any public appearances scheduled until later this year, she is still doing her best to remain relevant by being seen while out and about with her children. Just recently she enjoyed a day out with her two older kids, Prince George and Princess Charlotte.
According to Hello Magazine, "The Duchess enjoyed the day with her two children who were very well-behaved as they took in the surroundings. George wore a green polo top and cream shorts with plimsolls and Charlotte looked adorable in a little pink floral dress as she munched on an ice cream."
In other words, Kate Middleton refuses to be forgotten. Meghan might be having her moment in the limelight right now, but there's no way that the Duchess will stay under the radar for too long. After all, she's been around much longer than Meghan. She knows the game well, and she knows what she's doing. It will only be matter of time before Kate really shows the world what is up her sleeve. There's only room for one Queen in the monarchy, isn't there?
11

She's Giving Meghan Style Advice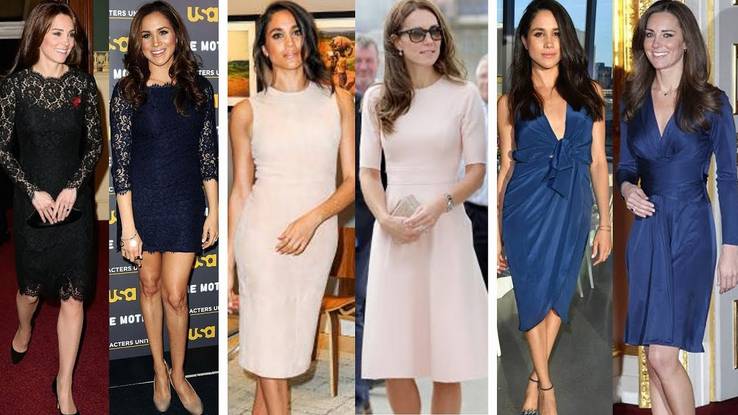 A lot of fans would agree that Meghan Markle had pretty good style while she was still on the scene back in Hollywood. She would often make the best-dressed list. Meghan also knew how to work a red carpet. But now that she's a royal, she has been given a closet full of new clothes. Many people have already pointed out that some of her post-wedding looks feel as though they have been picked out by the Duchess of Cambridge herself. Clearly, Kate Middleton is giving Meghan her very own royal style advice, some of which is questionable.
According to Celeb*tchy, Meghan wore panty hose during a royal engagement to honor her new father-in-law Prince Charles right after her wedding to Prince Harry. Yes, you read that right: Meghan Markle wore panty hose in public! The only person who is still under 40 and thinks that wearing panty hose is acceptable is Kate Middleton. Clearly, the Duchess is giving her new sister-in-law style advice, but a lot of people can't help but wonder if it's the right kind. For a lot of fashion critics, they are hoping that this trend won't continue and that it won't catch on beyond Buckingham Palace.
10

She's Worried About Her Royal Status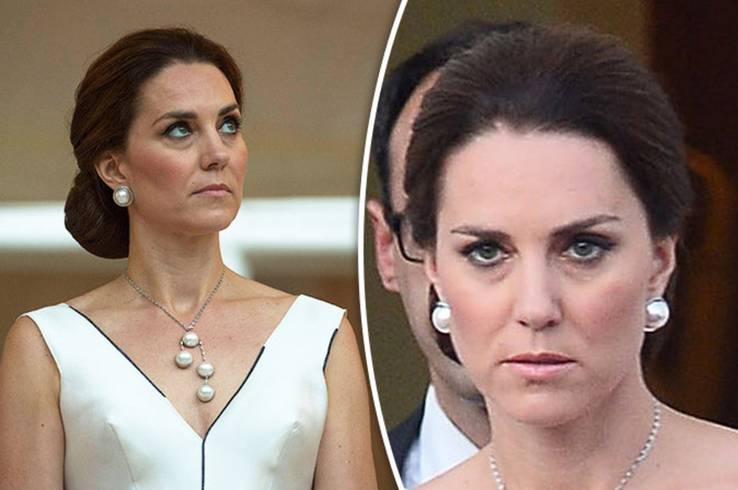 For several years, Kate Middleton was the queen of the British royal family. Sure, there were also Princess Eugenie and Princess Beatrice, but whenever the Duchess arrived, the princesses were sidelined. In other words, Kate has been the media's royal darling ever since she married Prince William in 2011. But now that Meghan Markle is in the picture, things might take a shift in her position. And while Meghan is still learning what it takes to be a royal princess, there's a good chance that she'll make some missteps along the way. Sure, Meghan is the new royal star, but she will end up tripping and falling along the way.
Royal expert Grant Harrold told Reuters: "Etiquette and protocol is really important to the royal family. It's been important to royals for centuries. Those rules are there … one – to make them understand what's expected of them, but also – so they understand what to do and what not to do. As such, until Markle marries Harry and assumes the style Her Royal Highness, she should, strictly speaking, curtsy to all the other royals with such a title, such as Kate, the wife of Harry's elder brother Prince William… Those who breach the unspoken rules can sometimes expect a frosty reception."
9

Her Behavior At The Royal Wedding Was Noticeable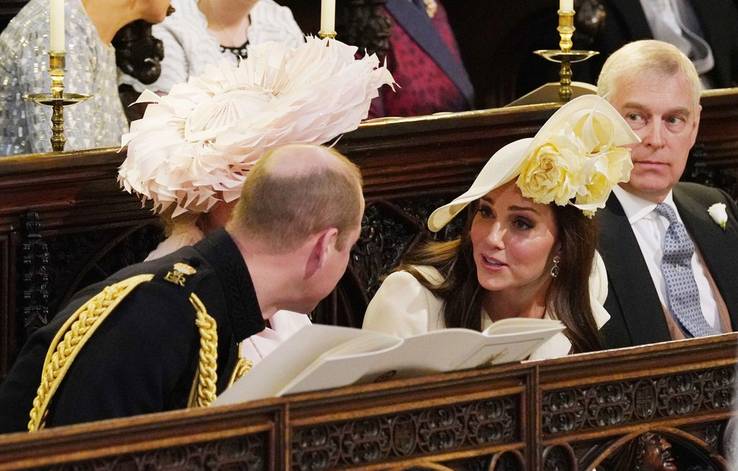 Now that Prince Harry and Meghan Markle are officially married, you can almost sense a change in Kate Middleton. In fact, a lot of people have even seen in in the Duchess of Cambridge's face during their royal wedding at Windsor Castle. She didn't look overly happy to be there, but at the same time, she didn't want to show anyone that she wasn't pleased, either. You would think that Kate would do her best to crack at least one sincere smile for the happy bride and groom, but that didn't happen.
With that being said, the last thing someone like Meghan would want to do is still the future Queen's thunder – that is surely not going to happen. At least, not on Kate's watch.
"The problem is that Meghan has got to remember that, as a member of the royal family, she represents the family or, as it's been called, 'the brand'," says royal expert Grant Harrold, according to Reuters. "So, I think there is quite a lot pressure to make sure she gets it right because the last thing she wants to do is do something wrong or make a mistake and it ends up becoming front page news – and then it's embarrassing for her and for the royal family."
Featured Today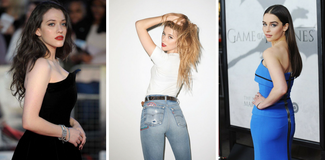 20 Female Celebs In Their 30s Who Are Single And Available

12 Actresses Who Are Total Chameleons In Their Movies (And 12 Who Are Always The Same)

10 Celebs Who Got In Shape After A Breakup (And 10 Celebs Who Didn't Change One Bit)

8

She's Putting In More Work All Of A Sudden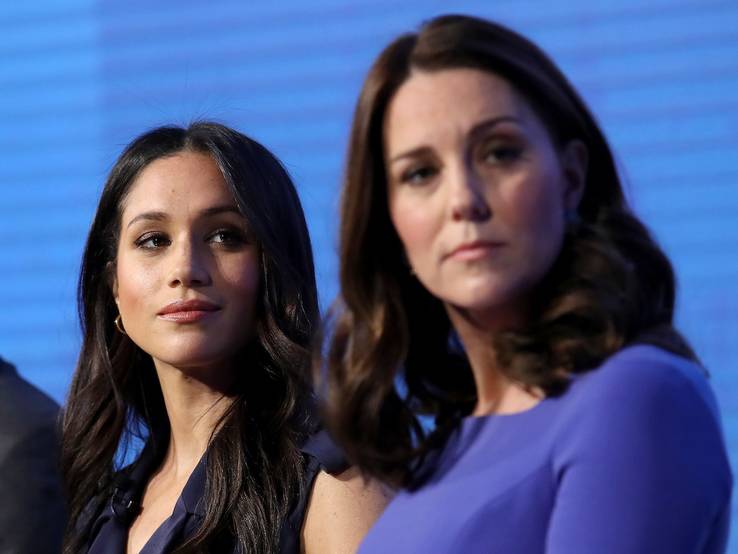 It might have taken five long years – and a newcomer American – for Kate Middleton to kick things in high gear, but it finally happened. Yes, the Duchess of Cambridge – who often canceled her royal engagements at the very last minute a few years back – is finally putting in more work. A lot of royal critics believe this is mostly because Meghan Markle said that she wants to "hit the ground running" the moment she becomes a royal. And now that it has finally happened, the press will undoubtedly compare Meghan and Kate each and every time they are out and about in public. For Meghan Markle, though, she best not overstep her boundaries. After all, she's putting herself in competition with the future Queen Consort. She definitely doesn't want to get on her bad side. She doesn't want her sister-in-law to become her royal enemy.
Royal biographer Andrew Morton told Harper's Bazaar, "I think Meghan will cope – but she will find some of the flummery difficult to bear."
"This was a girl who was a gender equality advocate for the United Nations – having to bow and curtsy to the queen and even (her future sister-in-law) Kate Middleton in private occasions."
7

She's Stepping Up Her Game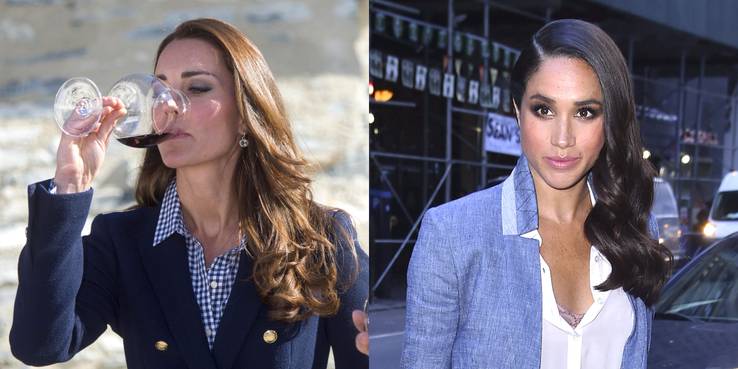 Now that Meghan Markle is a permanent fixture around Buckingham Palace, Kate Middleton has decided to step up her game. In other words, she's making it known that she will one day be the Queen. And while the current head of the monarchy, Queen Elizabeth, already has one foot out the door, it's Kate who is quietly planning how things will look like in the future. In other words, she is going to expect a bow and a curtsy from everyone.
Andrew Morton told Harper's Bazaar, "The queen doesn't care actually if people bow or curtsy or not, but I guess if it's somebody who ought to know, she probably would. But she's not going to tick people off for not doing it."
And while Queen Elizabeth won't care if Meghan will curtsy or not, you better believe that another future Queen Consort, Kate Middleton, will definitely take it very seriously. If Meghan Markle walks into a room and Kate Middleton just happens to be standing there, you better believe that the Duchess will expect a curtsy from her sister-in-law. After all, she married Prince William for several reasons. Yes, love is one of them, but a lot of people would hint that status is another good reason.
6

She Refuses To Be In The Shadows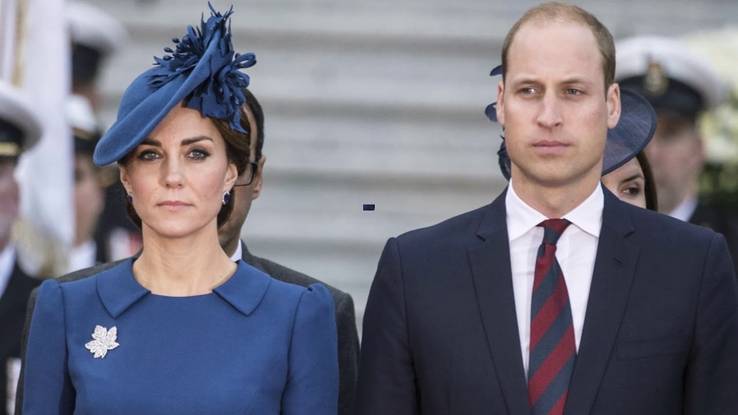 As we mentioned earlier, Meghan Markle needs to be very careful with everything she does and says in front of the Duchess of Cambridge. Meghan is better off taking a step backwards than forwards, especially in front of the Duchess. Because there is no way that someone like Kate Middleton will be left back in the shadows. It's just not going to happen. In fact, a lot of royal critics behind the scenes believe that Kate might have adopted a little of her husband's difficult, if not painfully royal, attitude. He can be hot and cold within a matter of minutes. Kate apparently knows this, has seen it, and might even go as far as repeating it herself. And if she does, everyone around her definitely needs to be on their best behavior.
"When it suits him, William can be friendly and welcoming, but he can also be aloof and icy," says a close figure, according to the Daily Mail. "With his father, he can be cordial or effusive, especially if he wants more money, as he did for work on Anmer Hall – his house in Norfolk. He dispenses niceties like he is the owner of a sweet shop to a small child."
5

She Is Now Taking Control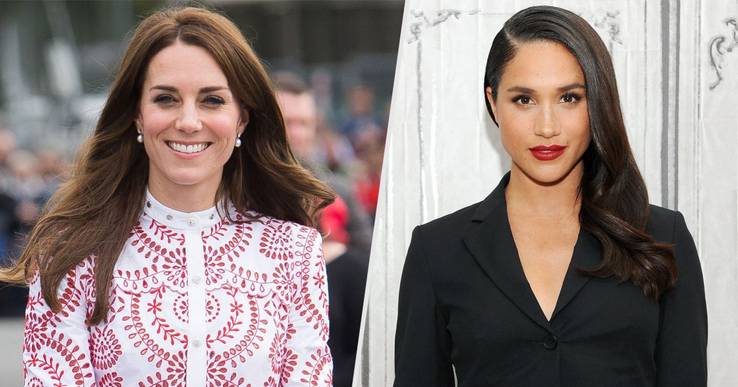 A lot of people are asking are asking the same question: who is in control of Harry and Meghan's relationship? Well, it turns out that it's Meghan who is making all of the decisions for the royal couple.
"She is definitely the one wearing the trousers in their relationship," a royal insider told People Magazine. "She is a strong, opinionated woman who has her own ideas about things, and that's one of the things he loves about her."
Apparently, that's not the case at all between Prince William and Kate Middleton. In fact, it's been pretty obvious throughout the years that it's the Future King of England who is setting all the rules and taking the lead in his marriage. But then again, Kate and Meghan are two very different people. Kate and Meghan also came into the picture with very different expectations. Meghan is used to being in the driver's seat, while Kate just wants to be driven around by her royal chauffeur.
The source added, "Meghan was established before she met Harry. That's a first for the royal family. I don't think Harry was ever going to marry a nice upper-class girl from the [English] counties—it's just not him."
4

Will She Be Meghan's Mentor?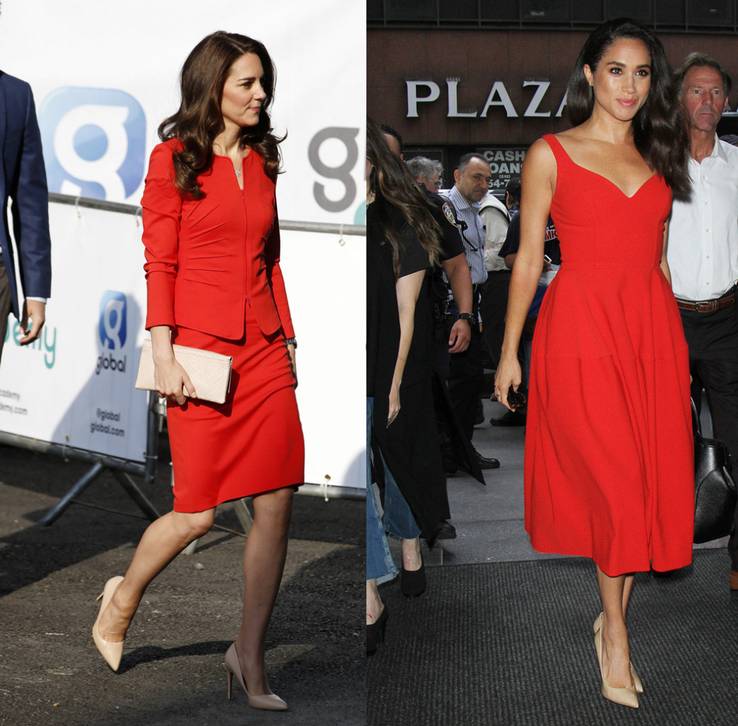 Another question on everyone's mind is whether or not Kate Middleton will be Meghan Markle's royal mentor. If there is anyone that is fit and qualified for the job, it most definitely is the Duchess of Cambridge herself. But just because Kate and Meghan are royal sister-in-laws, that doesn't mean they have to be best friends. They come from very different worlds. Even though they both fell in love with two royal brothers, they have very little in common. Meghan might want to get close to Kate, but it will be Kate who will most likely keep her distance from Harry's new wife. They can certainly be friends, but just not too friendly.
Many critics agree. Royal expert Katie Nichol told The New York Post, "He knows how daunting this will be for Meghan and he's keen for her to be relaxed in the company of senior royals. Harry will have made sure Meghan knew how to address the queen and how to behave in her presence. "He calls her 'Granny,' but after Meghan had curtsied and called her 'Your Majesty,' she would have reverted to 'ma'am.' It seems strange to mere mortals, but it is how [Princess] Kate addresses her."
3

Her Reaction To Camilla Parker Bowles At The Wedding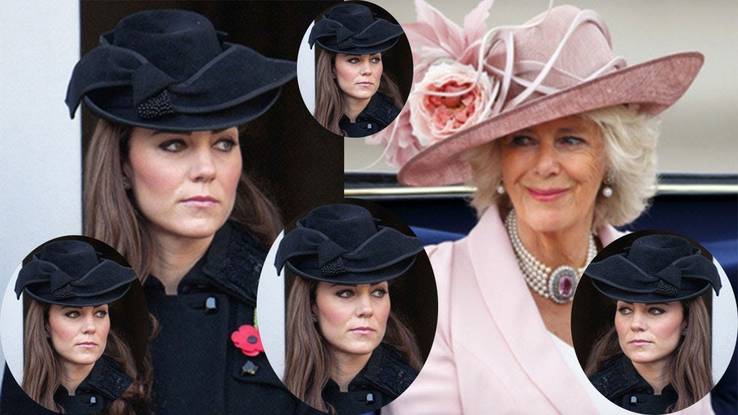 While all eyes were definitely on Meghan Markle on her wedding day (she was a beautiful royal bride, after all), a lot of people couldn't help but notice Kate Middleton, too. And that's not because it was her first appearance after giving birth to her third child, Prince Louis. It was mostly because Kate Middleton couldn't help herself but give Camilla Parker-Bowles a side-eye during the ceremony. Clearly, there's some tension between them. But with that being said, a lot of people do think that Camilla will warm up to Meghan more than Kate will. Both women know what it means to be royal outsiders.
Royal expert Robert Lacey recently told The New York Post, "Times have changed and the heat is off Meghan. She is a new recruit but, apart from being assigned a lady-in-waiting, it would be demeaning for her to get too much advice from courtiers. The best person to give Meghan advice would be her fellow divorcée, Camilla [the Duchess of Cornwall and Harry's stepmother]."
"I wouldn't be surprised if she had taken Meghan aside for a strong gin and tonic and some helpful tips on joining the royal family. She's a very funny woman who's had it all thrown at her but survived."
2

Her New Poker Face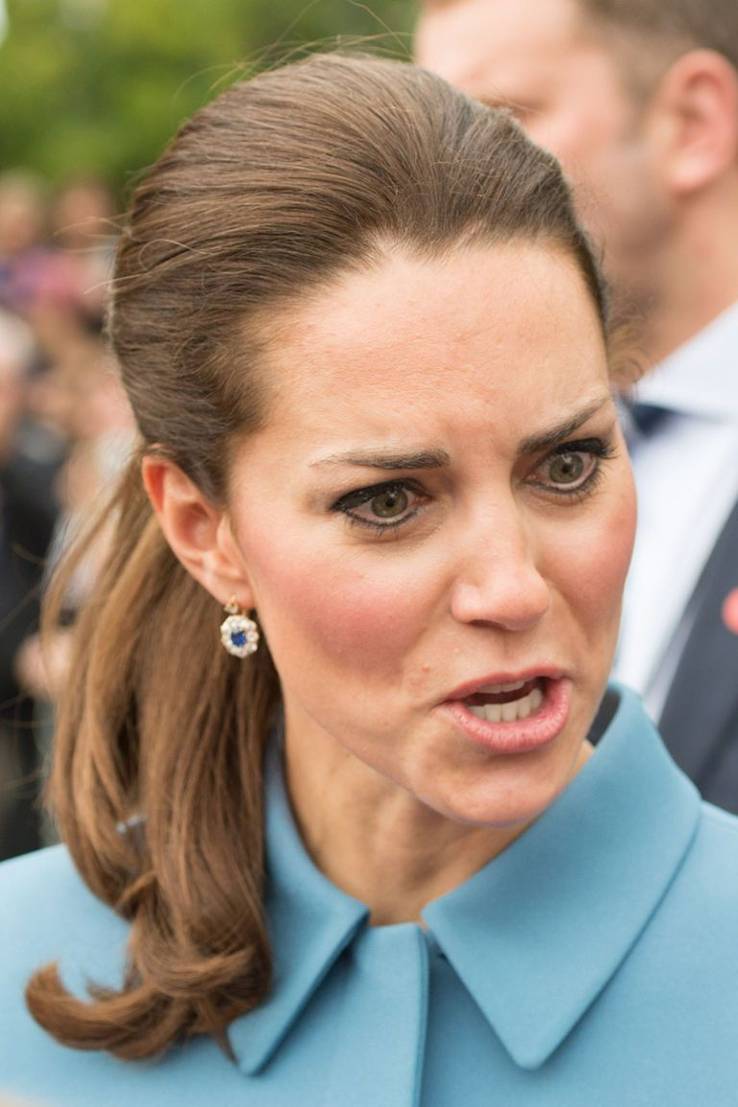 Kate Middleton is definitely not the same person that she was this time last year. In fact, it almost seems as though she's taken on a totally new persona. While everyone is used to seeing the Duchess smile and wave (as it's part of her royal duties and obligations) they also couldn't help but notice her new poker face. Kate doesn't smile as much, at least not when Meghan Markle is in the room. As much as the Duchess wants us to think that she's okay with Prince Harry's new wife, clearly her body language is telling a different story. It's telling that of a woman who knows she's got some fierce competition in the form of a highly-educated, media savvy former television and Hollywood star.
Meghan is definitely more well-spoken than Kate is, especially when it comes to speaking to the press.
"Meghan is far more worldly and sophisticated than Kate was when she arrived on the scene," says royal biographer Ingrid Seward, according to People Magazine. "She was in one of the toughest businesses in the world and did well in it. She's a divorcée and had some of the ups and downs in life. Kate has lived a rather charmed existence."
1

She's Reminding Everyone She Will Be The Queen Consort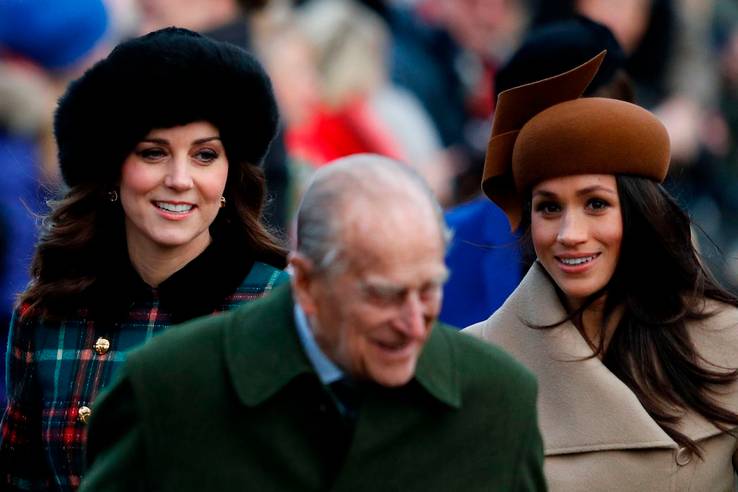 No matter how popular Meghan Markle will become, Kate Middleton will always remind everyone that she is the future Queen Consort. She's also going to remind everyone that she became a member of the British royal family first and that she's been around much longer than Kate. Meghan might have the intelligence and she might be a quick thinker, but it's Kate who has the experience. Plus, she's also proven that she has longevity. No matter what happens between her and Prince William, she is going to remain by his side for as long as she can. Plus, Kate knows how to keep quiet, especially when she needs to. Meghan, on the other hand, is used to being outspoken, especially if it's for something that she wants.
Kate already knows that the fewer words that come out of your mouth, the better off you are.
Majesty magazine editor Ingrid Seward said (via Britain's The Sun): "For her this probably seemed a perfectly normal thing to do. But it will not have gone down well at the palace. Maybe someone like Meghan would be good for the monarchy but I think she's going to have to zip her lip a bit."
Source: Read Full Article