15 Things Chris Pratt Has Done Since His Split With Anna Faris
Chris Pratt has been quite the busy man in recent months. Ever since last year, when it was announced that he and Anna Faris would be ending their relationship and getting a divorce, there has been some tears shed. But in hopes to most likely lift his spirit, Chris Pratt has been doing some pretty fun stuff in the meantime. He's probably trying to keep himself distracted to an extent and really live his own life and focus on his family. Some of the things on this list might even surprise you because they show that Chris Pratt actually is a big softie and he has no problem embracing that side of himself, especially when he's so vulnerable right now.
While his life may be busy, he also seems to be taking some time for himself and his family to focus on the joys of life rather than the technical divorce side of things. This will allow him to live his life how he wants to as a single man and he'll also be able to focus on the things he's very passionate about. Maybe this is what was needed for him to be able to fully embrace what he truly loves. Even though fans from all over the world are upset and devastated, we know that both Chris Pratt and Anna Faris will be holding their own quite well. They're some of the strongest individuals in Hollywood, and they will both move on.
15

Having Fun With Ellen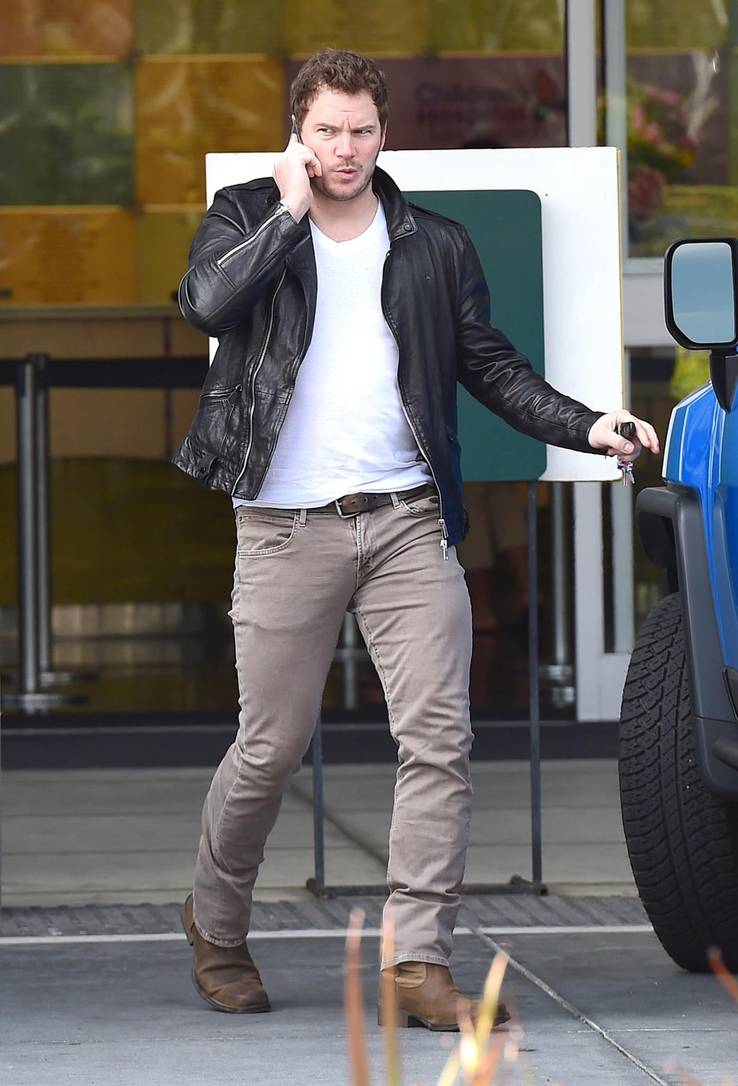 Chris Pratt was one of the first celebs to go on Ellen's new YouTube series! The series is called Show Me More Show, and he won over everyone with his funny answers and quick wit. He won the hearts of everyone watching from the comfort of their homes because by now we all know that the world loves Chris Pratt more than they should. According to She Knows, Chris Pratt recently went on the show and they had this to say, "During the segment, he answered some of DeGeneres' burning questions, like 'Your favorite pickup line?' and 'Movie title that best describes your love life?'"
Hopefully, this fun experience will help to encourage him to get out of his comfort zone even more and to be more involved in exciting and interesting side projects like this.
Who knows, we might even see him on more shows in the future. Here's hoping this will help him get his mind off of stressful matters in his life and he can just kick back and relax. This will probably also help him stay positive while working, without sacrificing anything in his lifestyle whatsoever. We can only hope that he'll be on another episode as a guest in the future.
14

Winning Awards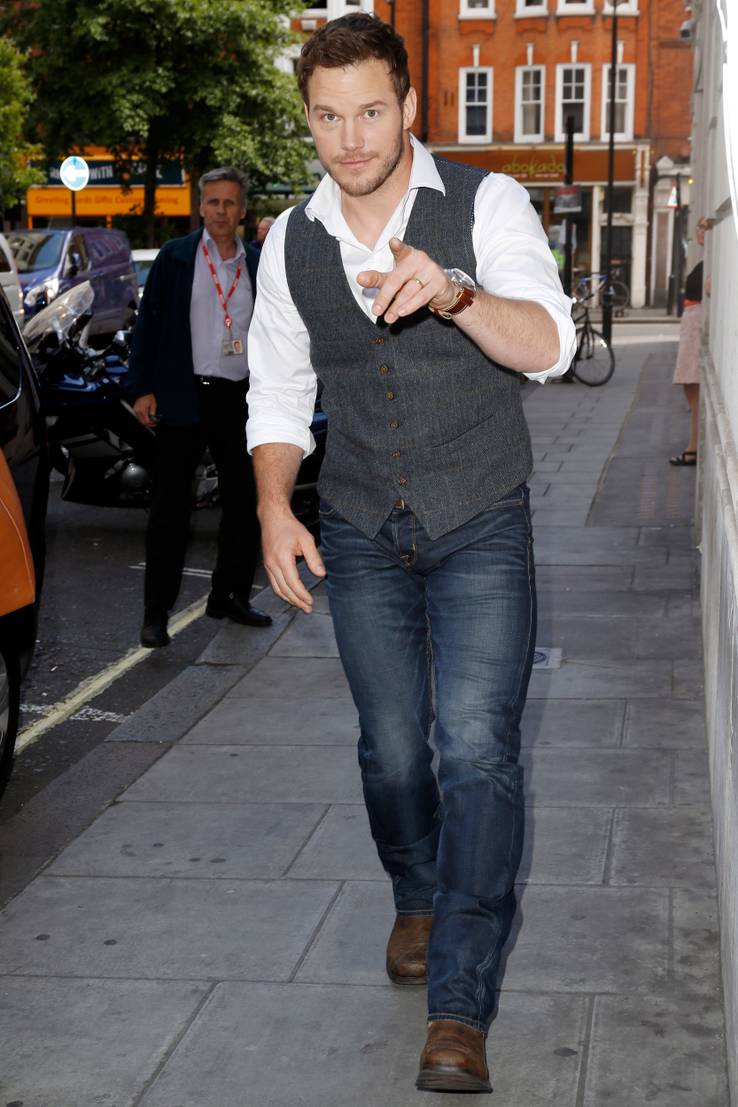 After his fun time on the new Ellen game show, he was honored by winning a Teen Choice Award in 2017. He was able to win over even more fans with his simple and very friendly speech, and he was able to showcase a bit more about himself that people might not have known. It's always a nice surprise when a celeb who so many people admire shows off details about themselves from back when they started. BravoTV had this to say about the award, "The Guardians of the Galaxy Vol. 2 actor was at the show to accept the Choice Sci-Fi Movie Actor surfboard. It marked his first awards show appearance since it was announced that he and Farris were separating after eight years of marriage."
This must have been a very bittersweet moment for him – celebrating his award essentially by himself when he would probably be so used to being supported by his wife.
But it was still probably very exciting to be honored with this award regardless of who's supporting him. But just like Chris Pratt would have supported Anna Faris in any award she got, she probably has done the same for him, even though they're separated. That's total relationship goals, even when they aren't in a relationship.
13

Is He Going To Church?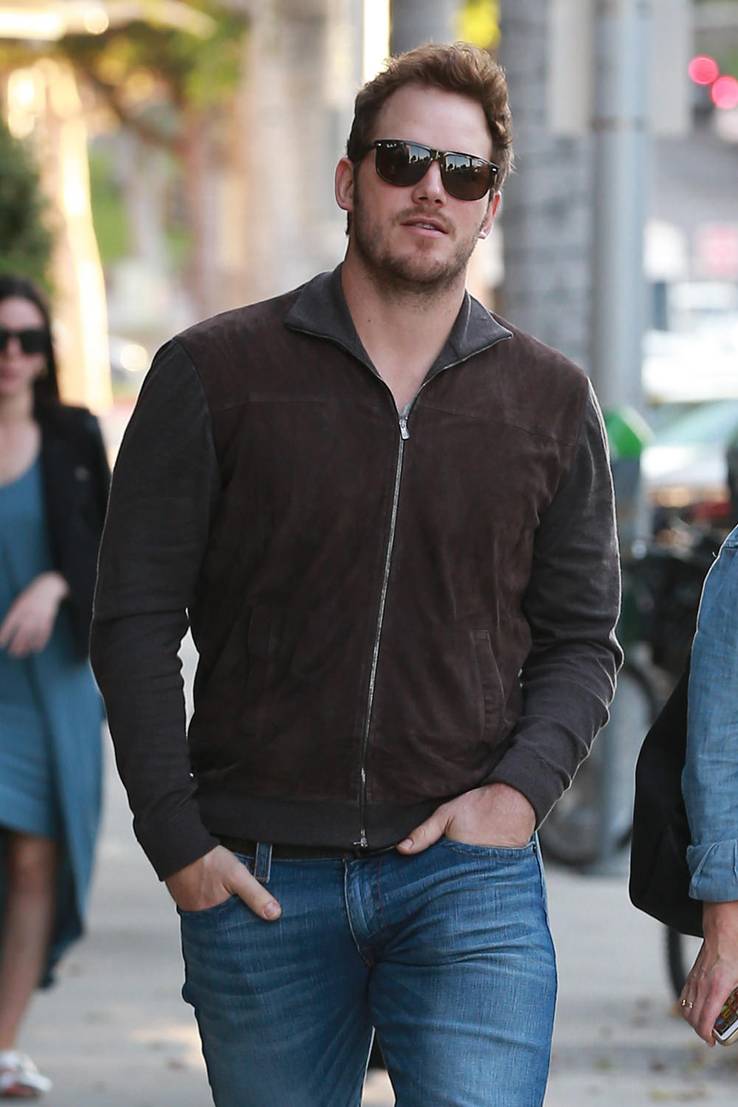 With all the drama in his life recently, it's no wonder he might be looking for a new way to find some balance and understanding in his life. After his split from his wife, maybe he just needed a bit of guidance because he checked out a new church in Los Angeles, which actually is quite well-known for celebrities attending it. He might even run into a few friends who are quite famous in the industry, it could even end up giving him the support he's been needing through this stressful time. While we don't know if he actually attended, he was seen in the area and seemed quite happy. Daily Mail had this to say, "The Guardians Of The Galaxy hunk showed off his muscles in a long-sleeved white tee and a church appropriate crucifix necklace, clearly energized by the Sunday sermon."
Who knows, maybe this will offer some support not only for himself but also for his son. Maybe this is something they could bond over and grow their relationship with, having this sense of guidance together so they can be more positive and motivated moving forward, both in their own ways. We'd love to know what he plans to do on his Sunday's moving forward.
12

He Is Finding A New Way In Life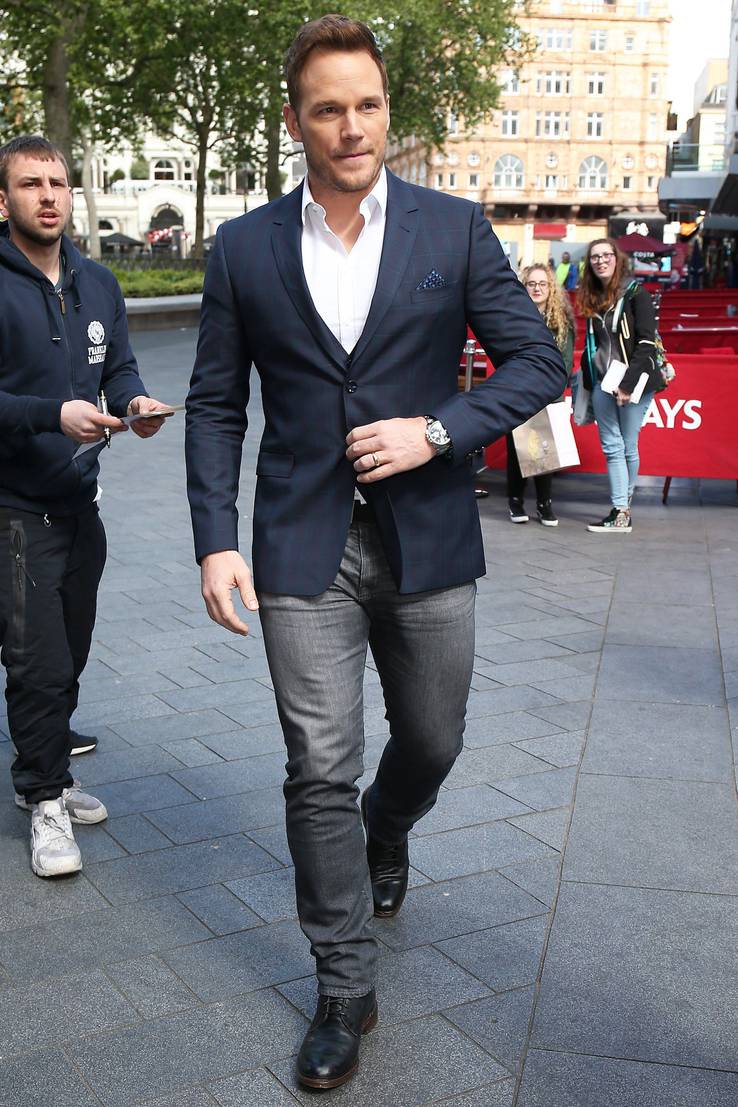 While we might not know exactly what he's been missing in his life, we do know that he's so consistently busy that it's no wonder he might be looking for a church to attend. Maybe he just wants some grounding in his life with his family. After all the headlines badgering him all the time, can we really be surprised? Of course, it would have been nice to see the whole family attending church on Sunday, but instead, it was just Chris Pratt and his son, according to Daily Mail, they continued on to say, "While Chris and Jack spent their Sunday at church, Anna, 40, joined the great and good of the Hollywood television industry at the 2017 Emmys at the Microsoft Theater in Los Angeles."
Regardless, maybe this will present an additional bonding experience for Chris Pratt and the relationship with his son, maybe they will find some helpful advice from a service on Sunday's that will help relieve some of the stress felt when dealing with a divorce. Who knows, we might even see them do more bonding experiences together as well moving forward since they will have more one on one time together in the future!
11

He Is Working On His Relationship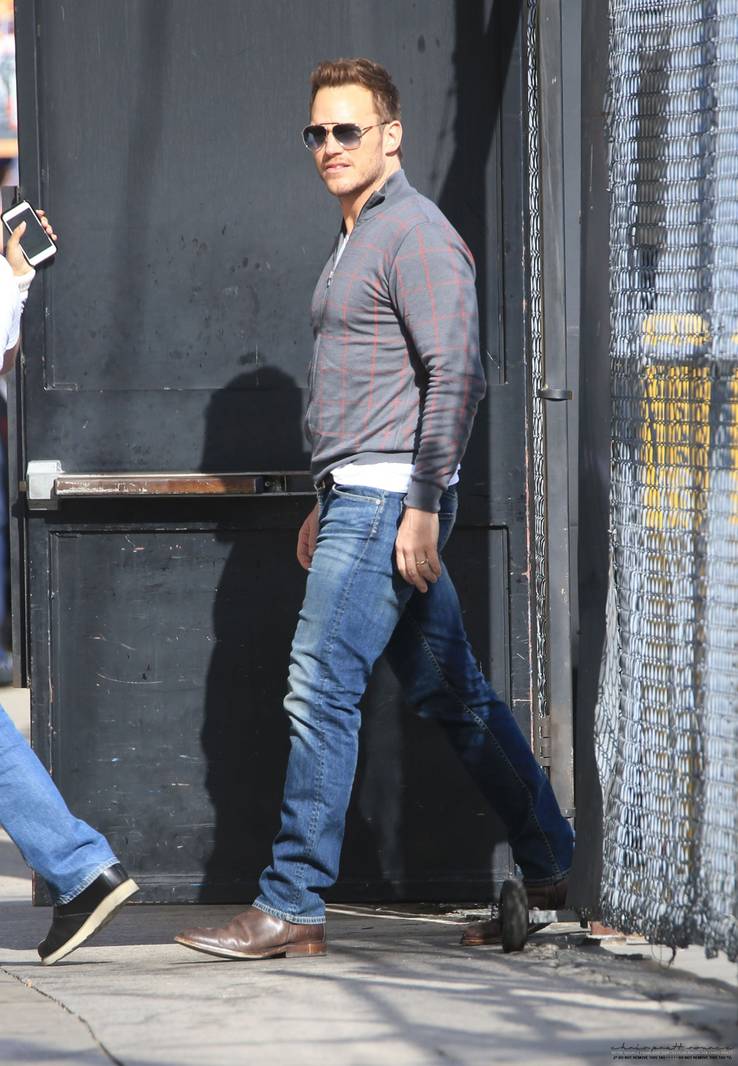 After going through something like a split up with your wife, especially when you have children, it's pretty clear that he might need to do some reflecting on his life, personal life, and his career. But we're happy to say that Chris Pratt seems to be taking this tip to heart and has started to implement many different coping mechanisms to help him move forward with his life, while also offering support for his family as well. It's always good to take a second to find ways that you can get help, even when you think you won't need it. It's always better to be safe than sorry.
According to People, "As for a reconciliation, never say never," say the sources. But Pratt and Faris' marriage faced serious problems centered around their difficult work schedules and the action star's growing fame. They're both stepping up so they can be on the same balanced space where they can raise their son and create a family dynamic that will work for both of them and of course their son. Working on his relationship with everyone in his life is one of the most important things he could be doing right now, kudos to him.
10

He Is Practicing Co-Parenting
One of the coping mechanisms he's reached out for help with happens to be working on the importance of co-parenting. Both parents involved, Anna Faris and Chris Pratt, have gone to great lengths to find out ways where they can support one another, while also learning to co-parent their son. They don't want their child to feel hopeless or even distressed because his parents aren't together. They want to both be there for each other so they can all live a happy life and grow a great family together. Co-parenting is a modern tactic used in separate families that hasn't always been the popular route especially when divorce is involved.
Whenever someone said the awful D-word known as divorce, people would automatically assume that the couple was constantly fighting for custody, butting heads, and more negative things of the like, but that's simply not the case anymore. Co-parenting is a new way to grow a relationship with your partner for your child, it helps make the world around each individual more stable and caring. Who wouldn't want that for their child and for themselves? In the future, we hope to see that this tactic paid off and that it's helped their son really get the love and attention he deserves.
9

He Is Even Trying Couples Therapy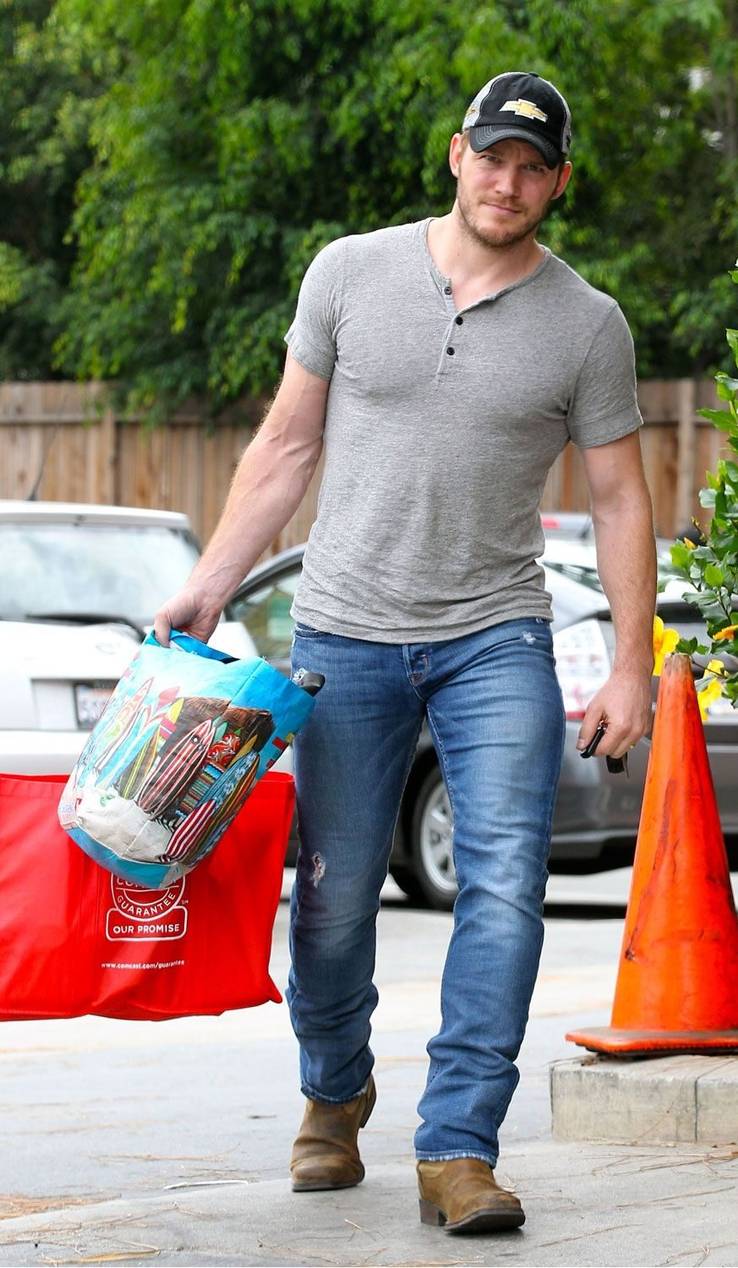 To be able to achieve the co-parenting dream, both individuals have taken it upon themselves to work as a team and grow together using a tool called couples therapy. By both taking the jump to do this together, they'll both be there for their child so they can offer support and love. By going together to couples therapy, not exactly to get back together, but to learn about how they can both co-parent, it's a wonderful thing and it speaks quite a lot about their character as a whole. According to People, a special source has said this, "They are going through couples counseling now, which is what you do when you want to divorce and there are children involved," the source says. "It won't likely change the status but it could help with their future co-parenting."
There shouldn't be such a stigma around couples therapy, it doesn't always have to be so cookie cutter. People need to try and open their minds up a bit so they can understand that just because a couple is going to couple's therapy, that doesn't mean they're constantly fighting or butting heads. It shouldn't be something that is constantly shamed and criticized. It takes guts and we're giving them both a round of applause for stepping up.
Featured Today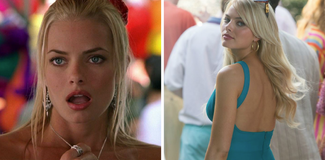 20 Female Celeb Lookalikes Who Made Us Look Twice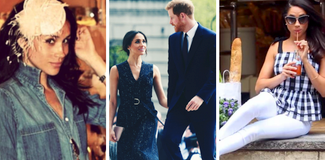 20 Royal Perks Meghan Markle Will Enjoy After Getting Hitched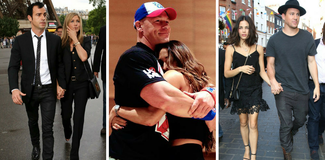 10 Celebs Who Dropped Their Partners This Year (And 10 Who Might Regret It)

8

He Did Not Pass His Own Quiz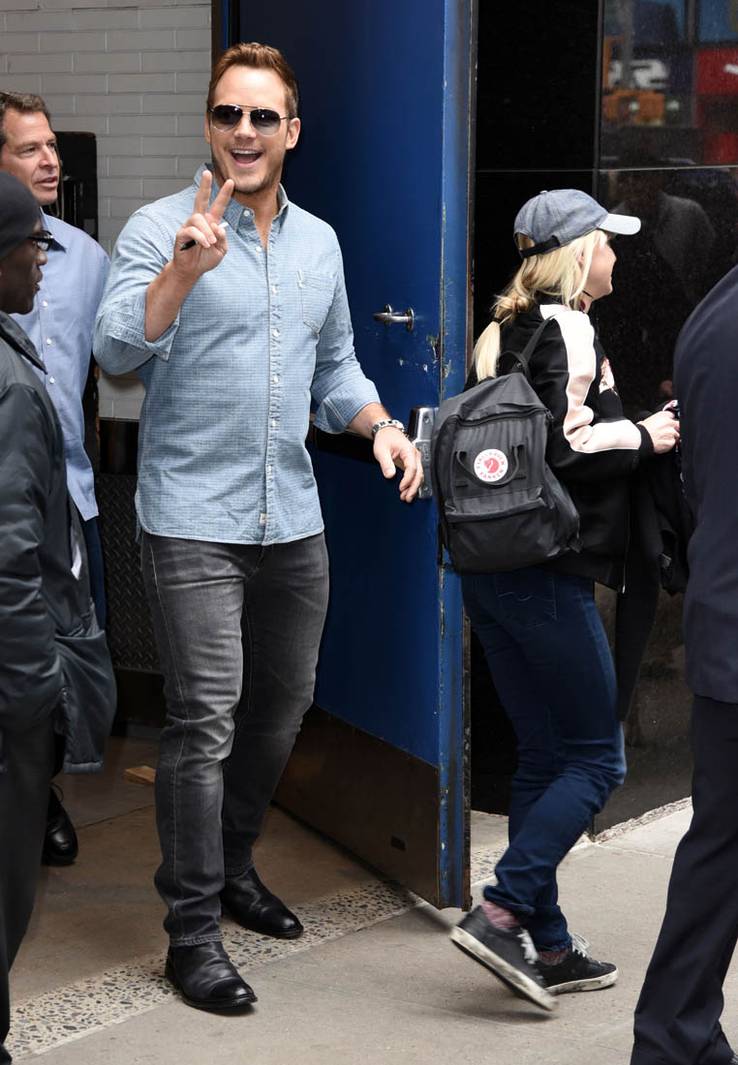 To lighten the mood, during the split, Chris Pratt has also taken a quiz… about HIMSELF! And guess what, he failed it! He shared his results on social media and he ended up being a completely different celebrity, not even himself. Who knows, maybe it's the fault of the person who made the quiz, or maybe it's just Chris Pratt himself. In all honesty, maybe this will give him a bit more insight about himself at the end of the day if he wants to try and take away a message from this little bit of fun.
According to MTV, Chris Pratt tweeted his results with the caption saying, "Dude I suck at quizzes." Maybe with the next quiz he decides to occupy his time with, he'll do a better job at getting himself as his quiz results. But it does make you laugh that he was able to poke a bit of fun at himself, even though he probably tried his hardest. The funny thing is, the celebrity that he got was Chris Evans, who even tweeted him back saying he did a very good job, obviously that was a bit sarcastic.
7

He Celebrated With His Ex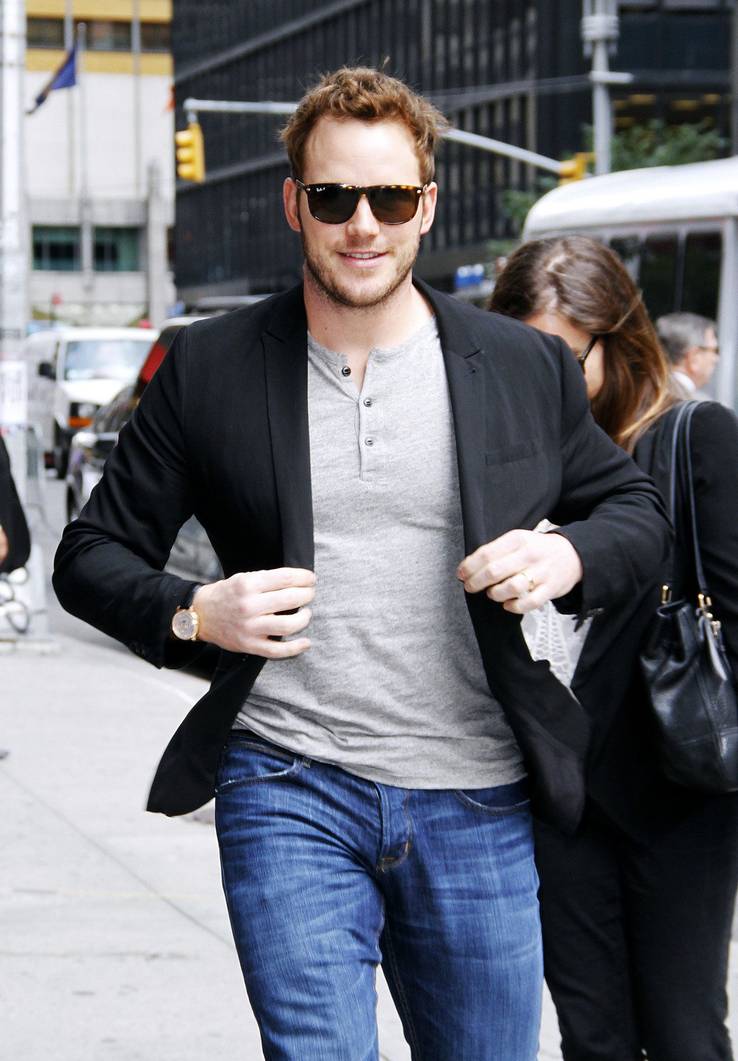 During the 2017 Emmys, Anna Faris was one of the announcers with one of her co-stars, she did such an amazing job and she looked fantastic on the stage. Everything went perfectly and it seems as though Chris Pratt agrees. He actually ended up praising his ex and telling the media that she did such an amazing job. It's honestly great to see something like this, even though they aren't together, having a relationship between the two of them that doesn't make them constantly butt heads, but instead, having a healthy relationship that will end up helping their family.
To have a celebrity who's constantly in the spotlight take the higher road and continue to have a healthy relationship with their ex even after a recent split sets an amazing example for their son, and it probably helps them feel a bit more positive as well.
With so much attention on every single move they make in the industry, not to mention the millions of fans that seem to have taken sides, showing that they can still be a team might just prove everyone wrong and that you shouldn't be too quick to judge. All in all, she did do a great job!
6

Even Gave Her Compliments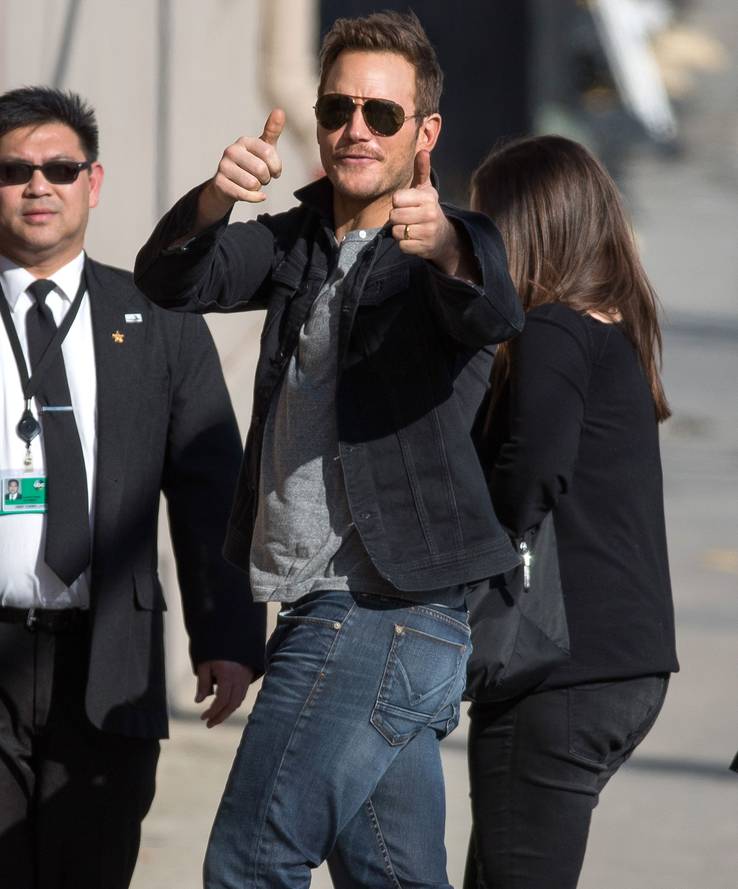 If you didn't catch that, then you might want to revisit the point above— the fact that Chris Pratt gave Anna Faris a compliment! He said that she rules, and that she did such an amazing job. That must have been hard for him to watch, because there's probably some love still there, but at the same time, we can't help but feel that warm and fuzzy feeling. If only they would fall in love once again. The Things went into detail about the divorce and recent tweets between the two, "Every time we feel hopeless about love, we should look up to Chris Pratt and Anna Faris."
This has always been the case. Anna Faris and Chris Pratt have been an icon of love for years until their split up, but even still, they continue to inspire strength in the community and to all their fans because of how they choose to work together for the greater good of their family.
They've decided to work together as a team, and they plan on doing so for their son most of all, but most likely, for their own sanity as well. It will be interesting to see when each of them start planning to see other people though. Who knows what might happen to the family dynamic when there are new individuals in the picture.
5

He Is Doing Charity Work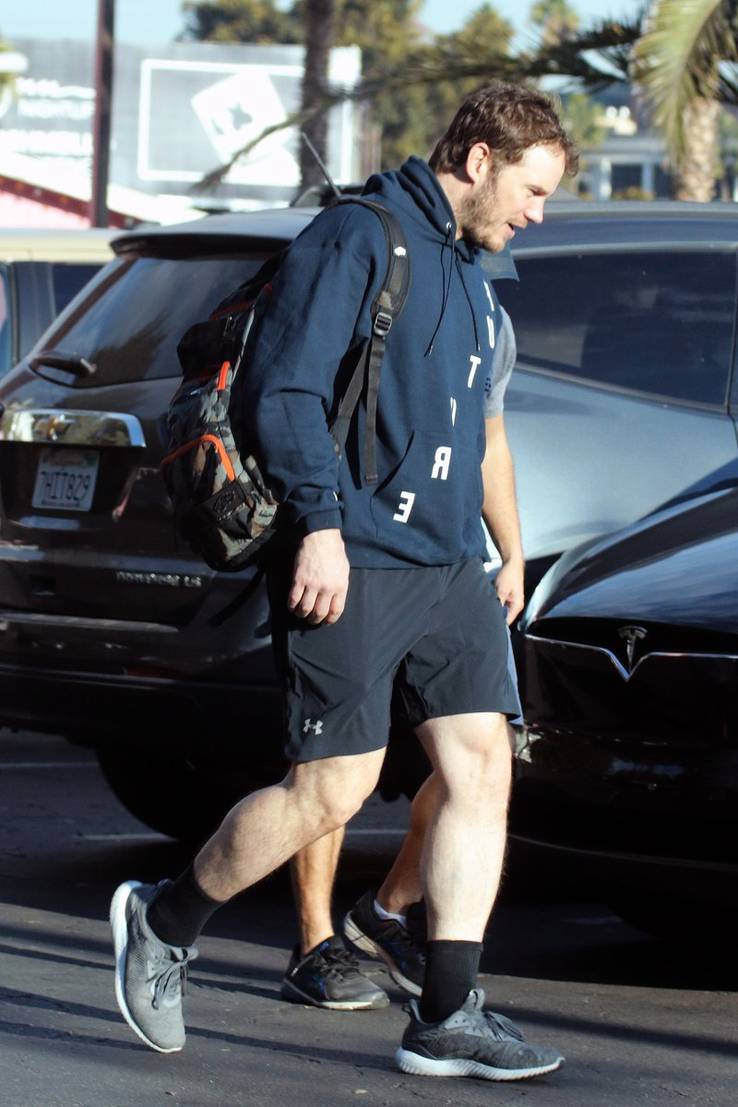 Charity work is always fantastic, but when it comes from Chris Pratt, the whole world goes wild! Twitter was the main way that Chris Pratt advertised this specific charity event, which just goes to show how important making a difference really is to people like Pratt who want to utilize their platform the most they possibly can. They decided to auction off a signed MP3 player to benefit a saving of the rain forest effort. According to Screen Rant, "In a Facebook video posted by Gunn Tuesday, the writer-director announced an eBay auction for a Zune signed by himself, as well as Pratt, Rooker, Kurt Russell, Elizabeth Debicki, Sean Gunn, Karen Gillan, Pom Klementieff, and Dave Bautista (the auction page was later updated to say Zoe Saldana signed the Zune as well)."
The fact that they all came together in support of each other so they will be able to make money off of the charity event to donate to saving the rain forest is such an awesome feat. Any little thing helps such a huge undertaking like saving the rain forest.
It must also be nice to be able to rely on your crew mates like Chris Pratt in such a time of need when dealing with the divorce and separation. Hopefully, they continue to stick together through thick and thin like they have been.
4

He Is Using Guardians Of The Galaxy Auction Items To Help Charity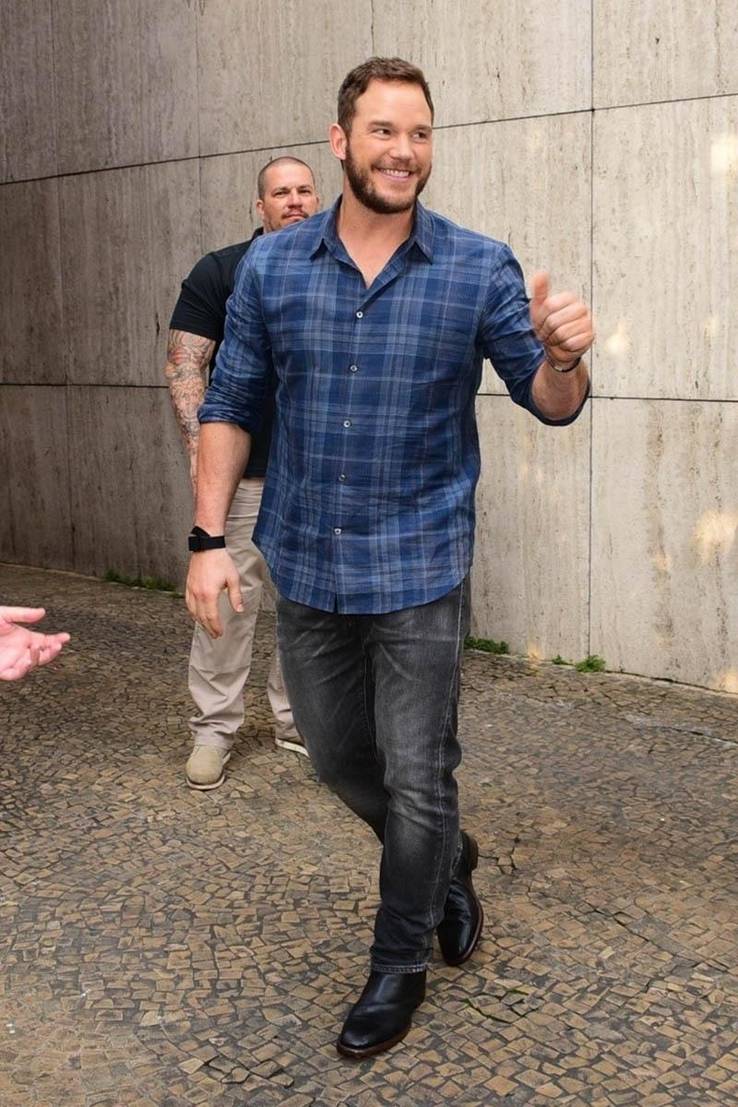 By encouraging charity work, especially by auctioning off signed Guardians of the Galaxy items, they made quite a bit of money, even from the most simple of items. He was able to even make up to $13,000 on a signed MP3 player! Of course, it would be quite annoying to see a celebrity try to sell a bunch of stuff all the time, but it is refreshing to see him use his platform in a way that can help others occasionally. That's more than most people would be willing to do. Like we mentioned above, even something as small as a signed MP3 player has the potential to make a difference.
Maybe we'll end up seeing Chris Pratt spend more of his time working on humanitarian work since he has more focus he's able to spend other places due to being currently single.
We'd love to see him more involved in the community so he can grow his brand while also helping those in need. All of the money that came from auctioning off the items from the film have 100% gone to benefit the Rainforest Trust, this will hopefully, set a huge example for those with a platform when it comes to showing that they can all make a difference.
3

He Is Taking Time To Disconnect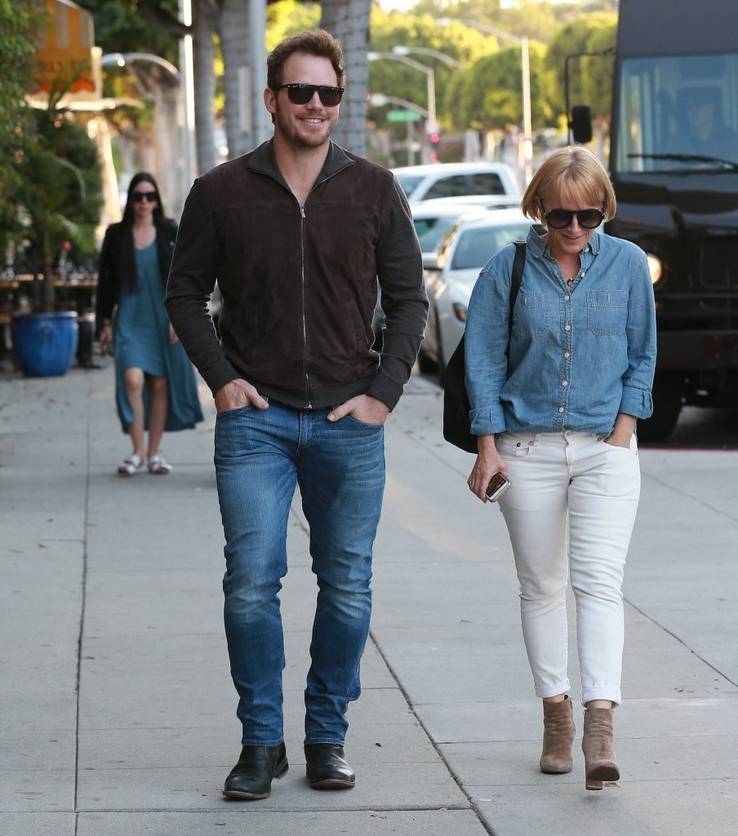 Whenever you're dealing with a stressful time in your life, one of the best things you can possibly do is disconnect from the bombardment of social media and fans. That's exactly what Chris Pratt has done. He took a break from social media, or as some people have said he has broken up with social media too. He's always been known to be quite active on social media so it was quite strange for people to notice his absence after the announcement of their break up. The only exception was that he posted a few tweets but overall, his Instagram has been barren.
Cosmopolitan mentioned in an article about the split up, "On the same day as their joint split announcements, Chris updated all of his social media accounts to say he had 'gone fishin' — and when someone says they've 'gone fishin,' we know it means they're taking a break." While he might be away from social media more than we're used to or even comfortable with, of course, it's his choice and he can spend his time how he likes, especially if he's spending that time bettering his family, career, and himself. But just so you all know, he did also actually go fishing as well!
2

He Is Putting More Time Into His Children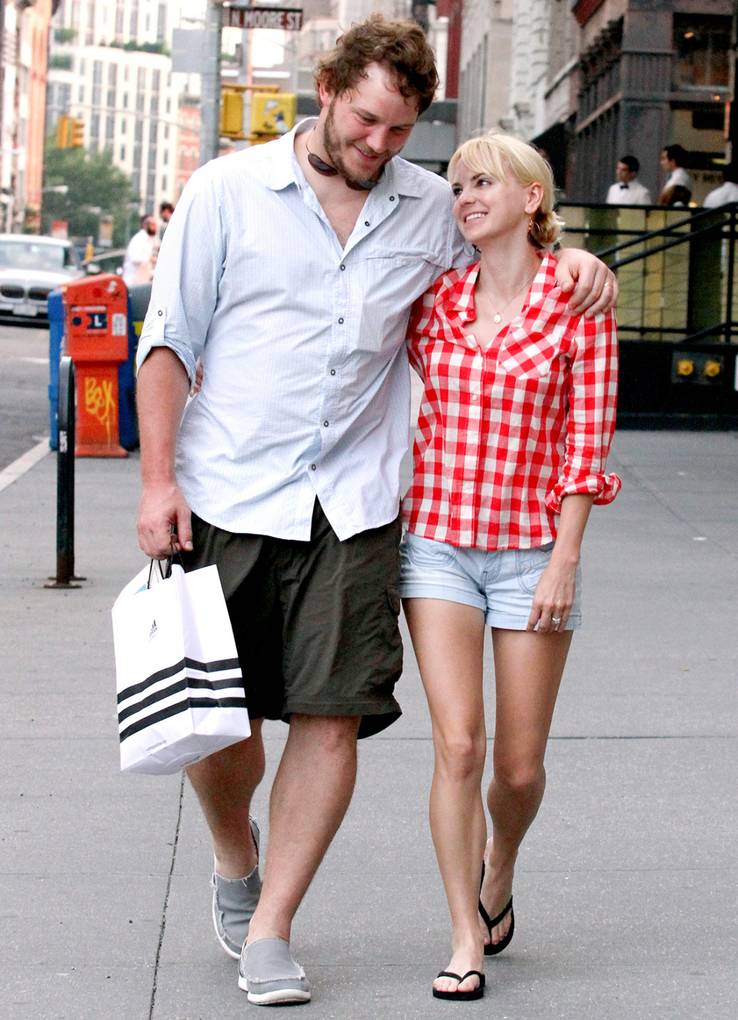 One of the best things you can do when going through a crisis is to step away from social media and put that time into your family, which Chris Pratt has been doing. Not only has he taken time away to help energize himself, he has been putting that time into his family, especially his son. According to Cosmopolitan, "And unlike other celebrity breakups, which usually result in the complete wiping of the ex from the grid (this happens to non-celebs too, obviously), Chris still has all his photos and sweet captions of Anna on his feed." This is so refreshing to see, a man not trying to appear super single and ready to mingle.
Chris Pratt is showing his soft side by allowing the fun memories he's had with his family to still be on his social media, even so his son can look back on them one day.
Trust us, it looks so much worse when someone acts completely embarrassed of their "failures" and they just delete everything they can as if they're trying to hide everything possible. It just doesn't look that cool when it's handled in such a frantic way. Everyone should take note, because just like everything else, Chris Pratt has a good head on his shoulders and doesn't care what everyone thinks, as an independent man and father.
1

They Are Procrastinating The Actual Divorce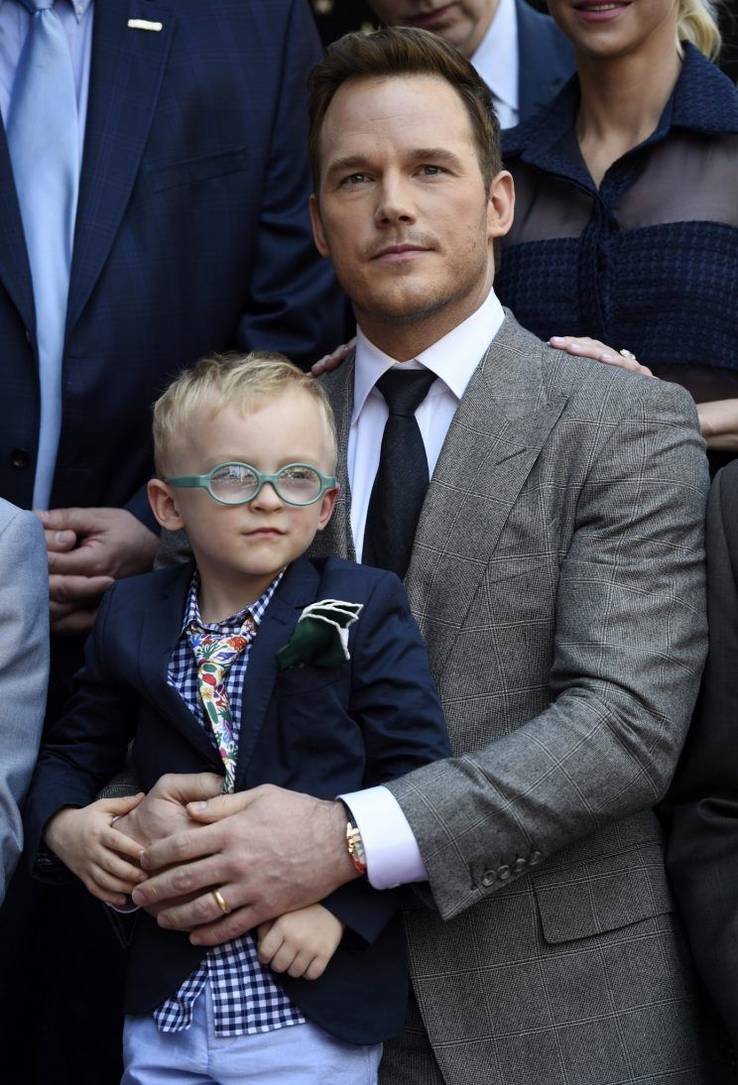 One of the biggest reasons the divorce has been constantly put off is because they don't want to have to pay for the fees that come along with making all of this a legal divorce. So currently, they're just separated and living life the best they possibly can, hopefully, they can connect as a family moving forward and figure out what they want to do together in the future. While we don't have our hopes high for them possibly getting back together, we do feel like they're great parents and they're going to really grow and learn how to co-parent their son in a successful and loving way just like a complete family.
Even Today featured some comments from Pratt about the divorce between the pair: "We're finding a way to navigate this while still remaining friends and still being kind to one another," he said. "It's not ideal, but yeah, I think both of us are actually probably doing better." Even though the divorce fees are absurd, maybe it will do them some good to be able to have the official divorce out of their mind while they adjust to their new way of life living as co-parents for their son.
Source: Read Full Article