She was just a girl from Franklin, Tennessee and he was just a guy from Melbourne, Australia. They met on the set of the romantic drama The Last Song, in June 2009. She was just 16 while he was 19. The onscreen romance of their characters eventually spilled into their real lives and the two became a couple.
Miley Cyrus and Liam Hemsworth are probably one of the most closely watched celebrity couples right now. Through their ups and downs, scandals, drama, several breakups and eventual makeups, they stand as a testament to all that true love can indeed bear through all.
They have been through everything that a couple can go through and the fact that they are still together is an indication of the tenacity of their love. They have since gotten engaged and there have been rumors swirling around that they probably got married in secret.
We know that Miley has had a rough patch in the past and is working on putting her life back together; redeeming herself from the rebellious phase that makes us all flinch a bit when thinking about it.
There are other aspects of her life which will never change, the things that make us still swoon over her. Here, are 15 things Liam Hemsworth has to follow to keep up with Miley Cyrus:
15

She Is A Hoarder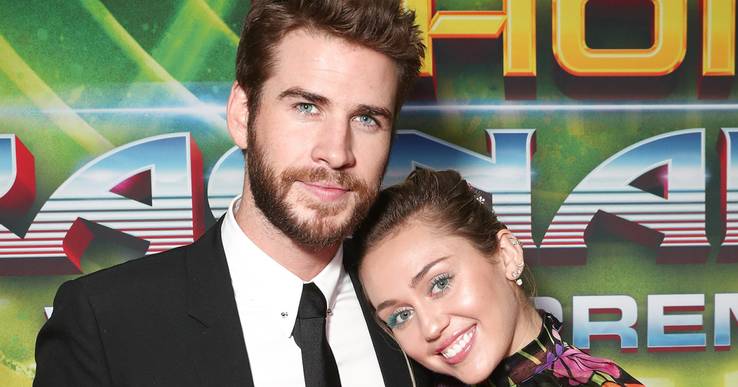 Sentiment is a part of the human nature. We all like to hold on to things because they remind us of someone, of a certain period in one's life and bring back treasured memories that would have been otherwise lost.
Miley Cyrus is a very sentimental person, a little too sentimental if her fiancée's words are anything to go by. She likes to keep things that remind her of where she has come from and what she has been through. As cute as this sounds, her fiancée is a little concerned. According to Liam Hemsworth, the Hannah Montana star is quickly flirting with the fine line between collecting and hoarding.
"He calls it hoarding, I call it collecting," Miley said of her habit to keep trinkets with a deeper meaning. "There's a thin line that divides hoarding and collecting, [and it] is keeping things in a package," she explained.
The item in question? A 15-year-old (sealed) bag of peanuts from Southwest airlines. Miley was flying to LA (to hop off the plane at LAX) and audition for Hannah Montana and has kept the peanuts the flight attendants gave her all these years later. "They represent the beginning of this life for me," she told Jimmy Kimmel. (Source: People)
14

She Loves Video Games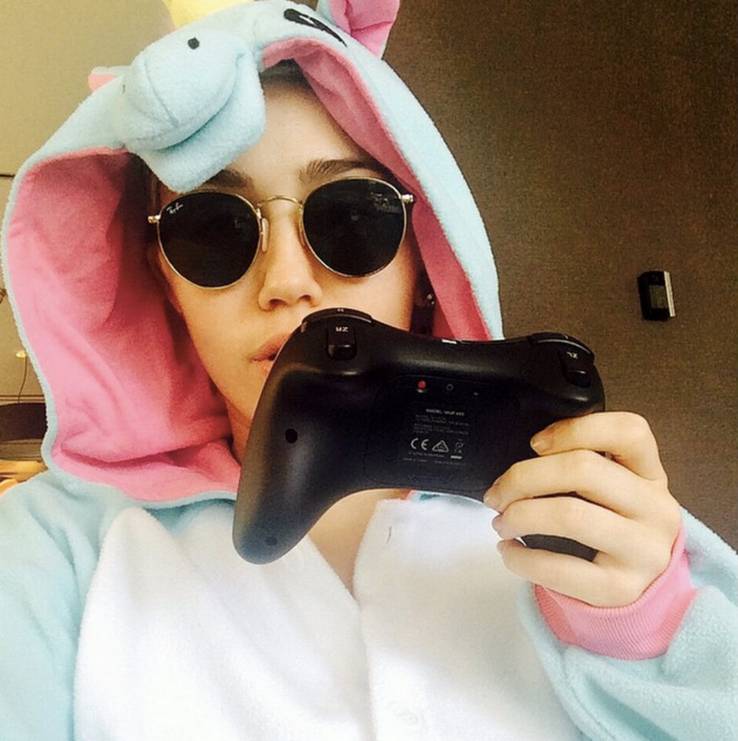 Miley Cyrus and her fiancée Liam Hemsworth finally moved in together. After they got back together and got engaged (again), they moved in together to their Malibu home, as well as spending some time with Liam's brother Chris in his New South Wales ranch.
During an interview with Jimmy Kimmel, she revealed how living with Liam has been fun because he has this habit of constantly pranking her.
Then there is the small issue of her getting hooked on video games, specifically, UFC video games. She told Kimmel of the time when she found Liam playing the UFC video game and she told him it was the dumbest thing. This was until he placed a controller in her hand, and she has been addicted ever since.
Despite their busy schedules and love of the outdoors, the couple still appreciates some downtime at their Malibu home. She said that her new "favorite thing in the world" is kicking back with some green leaves and playing UFC video games, but we don't expect she's doing a lot of that lately since she recently quit. Though she referred to it as her first and true love, she said that she was focusing on her current projects and that maybe, one day she will indulge again. (Source: Elle)
13

She Will Always Be A Pop Star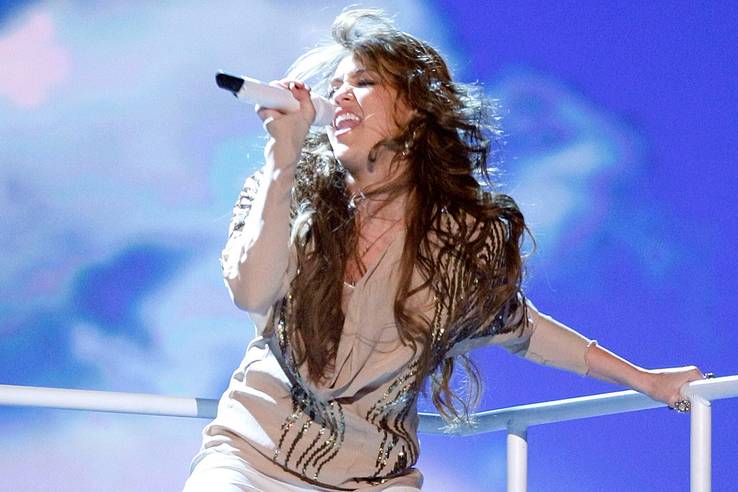 Ever since she got back with Liam Hemsworth, Miley has decided to get her act together, to finally get over the rebellion phase that brought a bad taste to the mouth each time her name was mentioned. Many did not approve of her while may more hated her for her eccentric boldness.
She showed us a glimpse of her getting her act together when she recorded the song Malibu, which many thought was sung for Liam.
However, the fact is that Miley will always be a pop star. Even though she has taken somewhat of a hiatus from the limelight and the red carpet to focus on herself, and her expected nuptials with fiancée Liam, she will always be the artist who brought us hits like Wrecking Ball, Party in the USA, Ashtrays, and Heartbreaks, 23 and her comeback song We Can't Stop.
She will always be the star who rocked at VMAs and dolled down at Grammys, and whose Bangerz tour raised more than a few eyebrows.
She may have settled into a less dramatic life with her fiancée in Byron Bay, but she will always be a pop star. Whether or not she chooses to come back will not change this. (Source: DailyMail)
12

She Is Very Charitable
One of the perks of being an A-list celebrity, is the money, power, and influence that it comes with. This enables many of them to not only have the boldness, but the financial fortitude and connections to stand up for and support what they believe in. From Jennifer Lawrence and her Jennifer Lawrence Foundation to Charlize Theron's Africa Outreach Project, these celebrities are using their money and influence to positively impact the world.
Miley Cyrus started the Happy Hippie Foundation in 2014 to rally young people to fight injustice facing homeless youth, same love youth, and other vulnerable populations.
While at-risk youth and community issues are close to her heart, Miley has worked with a number of charities, and she started at an early age. She has supported organizations ranging from the Red Cross to City of Hope, Blessings in a Backpack, and the Starkey Hearing Foundation.
Miley Cyrus had a history of using her fame as a platform for philanthropy, including significant donations to charitable organizations, charity singles, performances at benefit concerts, and the donation of personal items to auctions.
These acts of charity go on to show just how big a heart that Miley Cyrus has and that she is doing her part to ensure that she leaves the world better than she found it.
You go girl! (Source: Ranker)
11

She Has A Bold Fashion Sense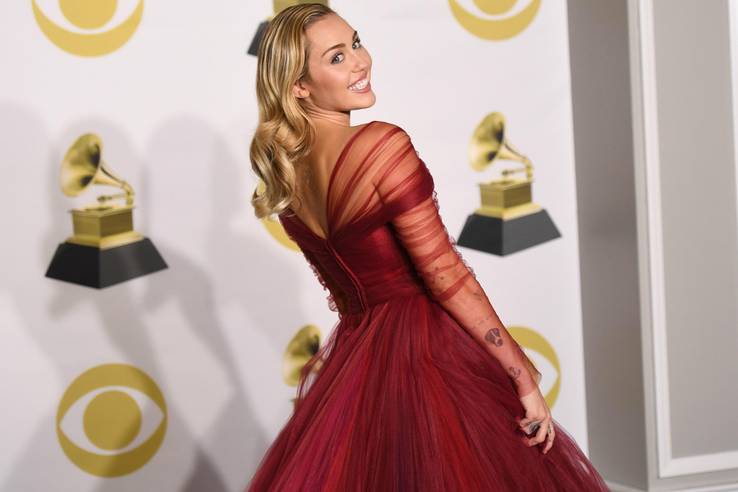 Miley Cyrus is known for her, um, bold fashion choices, the kind that you would not spot on an ordinary grocery run. Some of it has been by her own design. While working on the set of Hannah Montana, she learned how to knit from one of her co-stars, Emily Osment, and from there, Cyrus taught herself how to sew.
Miley uses that skill to redesign or customize her wardrobes to fit her "unique" style, as in the case of her oft-pictured jean shorts. Miley's fashion has transformed over the years and between 2016 and 2017 she was seen in outfits that made you think, 'What the heck?'
During her Bangerz tour, she wore leotards with weird designs and a lot of bling. Her everyday outfit and event wear also changed from plain to out there fashion choices that are bold, shiny, and revealing.
Nowadays, Cyrus's outfit selections range from denim to gem-studded jackets and pantsuits, which was Elvis' famous look. Miley also owns a significant amount of boots in all sizes and colors. Miley Cyrus' style is bold, bohemian, and glittery for fancy red carpet happenings, therefore, she spends heaps on clothing and even gets some items made specifically for her. And let's not forget about her love for Chanel. (Source: USMagazine)
10

She Makes News Everywhere She Goes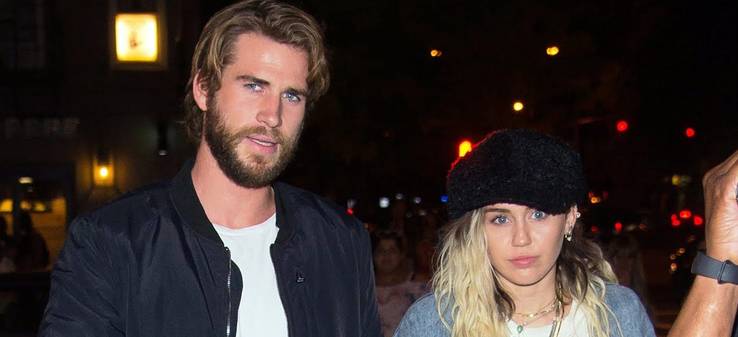 When it comes to being a celebrity, no news is not good news. Tabloids are ever snooping, searching for the slightest rumor or pseudo scandal that can be used to feed their curious and scandal-famished followers.
When you are a controversial pop star like Miley, you can be sure to make the news. Although she became a tabloid phenomenon for routinely courting controversy, Miley Cyrus had been making waves for years before that.
Her first controversy was all the way back in 2008, when famed photographer Annie Lebovitz took seemingly revealing photos of Cyrus wrapped in a bedsheet. However, the fifteen-year-old singer was fully clothed underneath. Despite the wide backlash, insiders reported that Cyrus' entertainment market value skyrocketed after the incident. Annie Lebowitz invented Miley Cyrus.
She had also met backlash for pole dancing during the 2009 Teen Choice Awards, probably the wrong venue for that. Cyrus was then sixteen. Later the following year, during her promotion for the aptly titled "Can't Be Tamed," Miley pretended to kiss a female backup dancer during a performance on Britain's Got Talent. She later had to release a statement in which she "promised" that the two did not actually kiss. However, Miley later admitted she did "nothing wrong." (Source: Billboard)
9

She Does Not Care For People's Opinion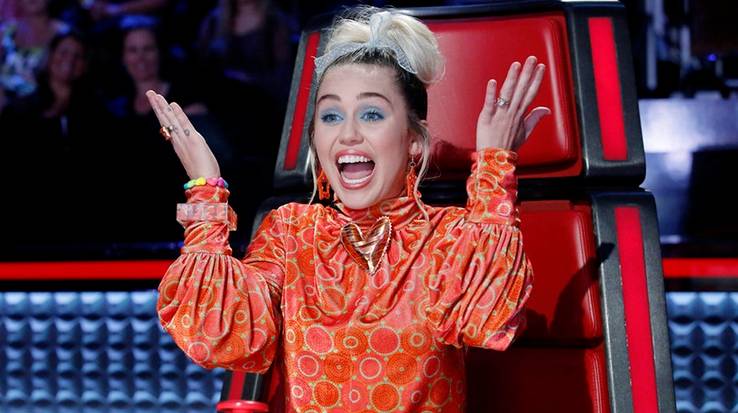 Sticks and stones may break my bones but words will never hurt me. This must have been Miley Cyrus' mantra each time the tabloids would run a story about something outrageous that she had done.
At the Billboard Music Awards in March 2017, Miley Cyrus' dad, Billy Ray, stood and said that Miley always spoke her truth and was always true to herself. In essence, he was saying that the craze that had been Miley Cyrus was her expressing her true self.
In an interview with The Today Show, Miley said that that is who she was and that it was only hard if someone was trying to be someone they were not. She reiterated that she was encouraging teens to focus on positive self-image and learning to be themselves, because being who you really are is easy.
While her fans may not have minded this rebellious, twerking, outrageously dressed, tongue sticking Miley, the same could not be said about the conservatives.
After the "twerking fiasco," Miley Cyrus overcame bad publicity in her own way. She wasn't fake and apologetic; she continued doing her thing. She didn't say she was sorry for being who she was, which really helped turn her image around. Her devil-may-care attitude is something we should all strive to replicate.
We are just a little grateful that the crazy phase ended as soon as it came.
Featured Today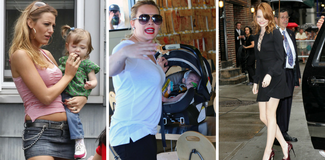 10 Has-Been Actresses With The Biggest Egos (And 10 Humble Sweethearts)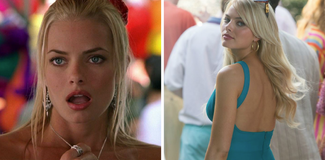 20 Female Celeb Lookalikes Who Made Us Look Twice

15 Things People Should Know About Kylie Jenner's Bodyguard Tim Chung

8

Miley Loves Her Chanel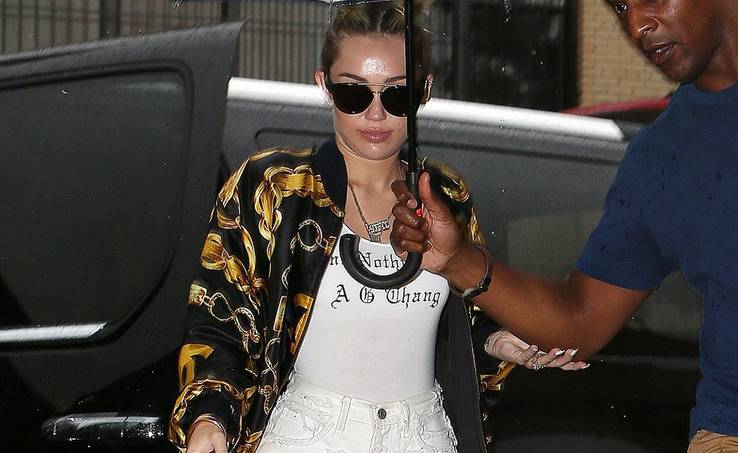 Shoes and bags. These are the ways to a girl's heart. It is said that one can never go wrong with shoes and bags…well, and diamonds. When you have the money and rapport that many of our A-list celebrities do with legendary designers like Michael Kors, Jimmy Choo, and Alexander McQueen, who would not want to spoil themselves with a walk in closet of these babies?
Miley Cyrus is one such celebrity. She is totally obsessed with Chanel and always spends money at their stores. When she leaves her house, she can always be spotted with at least one piece of the popular brand. The pieces Miley owns are handbags and golden chains. The handbags are over $2,000 each and since she owns a whole cupboard full, it would possibly be the same amount of one of her cars when added up. During the 2014 Grammys, Miley posed with the Chanel perfume bottle bag, which costs $15,000 or more. That is an insane amount, but it's shaped like a perfume bottle and of course, it's a brand name.
In 2013, during a spree in London, Cyrus needed two personal assistants to help carry her bags filled with Chanel accessories and clothing. (Source: WhoWhatWear)
7

She Is The Queen Of Twerk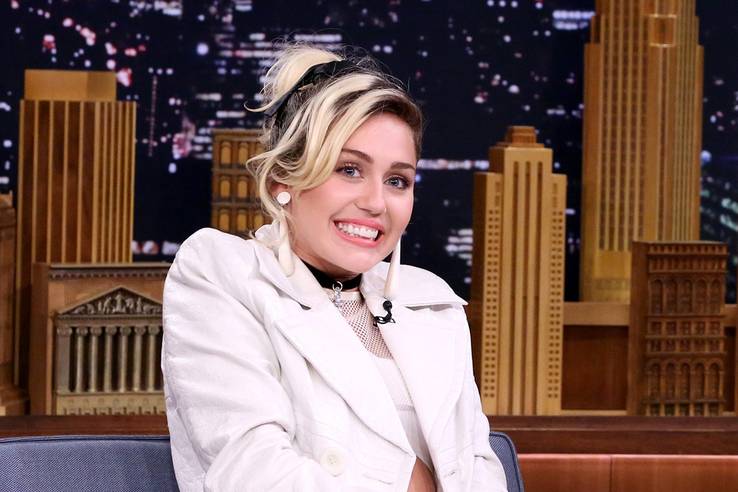 It was the classic tale of a Disney girl turned into a wild child. After her contract with Disney for Hannah Montana came to an end, Miley Cyrus plunged into adulthood with much enthusiasm. It is as though she was escaping solitary confinement. Her contract had forced her to maintain a nine-year-old's decorum and while she was still bound by it, she had to maintain the image that we had grown up knowing and loving.
She was quickly moving away from the Hannah Montana image and what better way to do it than to create a new image. There was the video for her song Wrecking Ball, to her suggestive dressing while leaving very little to the imagination, to her song We Can't Stop.
The icing on the cake was when she made twerking go global after her on stage antics with Robin Thicke (it just had to be Robin Thicke) at the 2013 MTV VMAs while performing his song Blurred Lines.
All we are glad for right now is that she has decided to put all this behind her. Although the internet does not forget, we will be quick to forgive and forget just because she is Miley Cyrus. (Source: Billboard)
6

Miley Adores Her Fans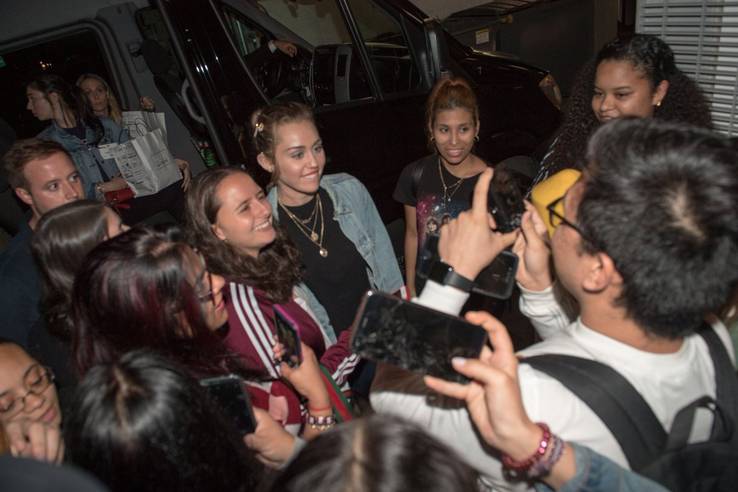 Every A-list Hollywood star, and everyone who aspires to be one knows that by rule of thumb, your fans are your lifeline. Your level of success and relevance is determined by how many people sing your name and worship the ground you walk on. These are the ones who stand by you even when scandals hit and get all teary when you achieve something.
The fans make the stars and Miley Cyrus has a ton of them; with over 74 million followers on Instagram and over 41 million on Twitter. It is no secret that Miley absolutely adores her fan following. She grew up with them from her days on Hannah Montana and even during her rebellious phase, they loved her the more, accepting that it was normal.
She is always paying tributes to them, constantly connecting with them via her social media accounts. Occasionally, she leaves her hotel and connects with them; signing autographs and taking photos with them.
Remember the fan who asked her to accompany him to his prom? And she turned down his invite but asked him to one of her shows? If that is not fan love, we do not know what is. We love you Miley! (Source: TheGuardian)
5

She Loves to party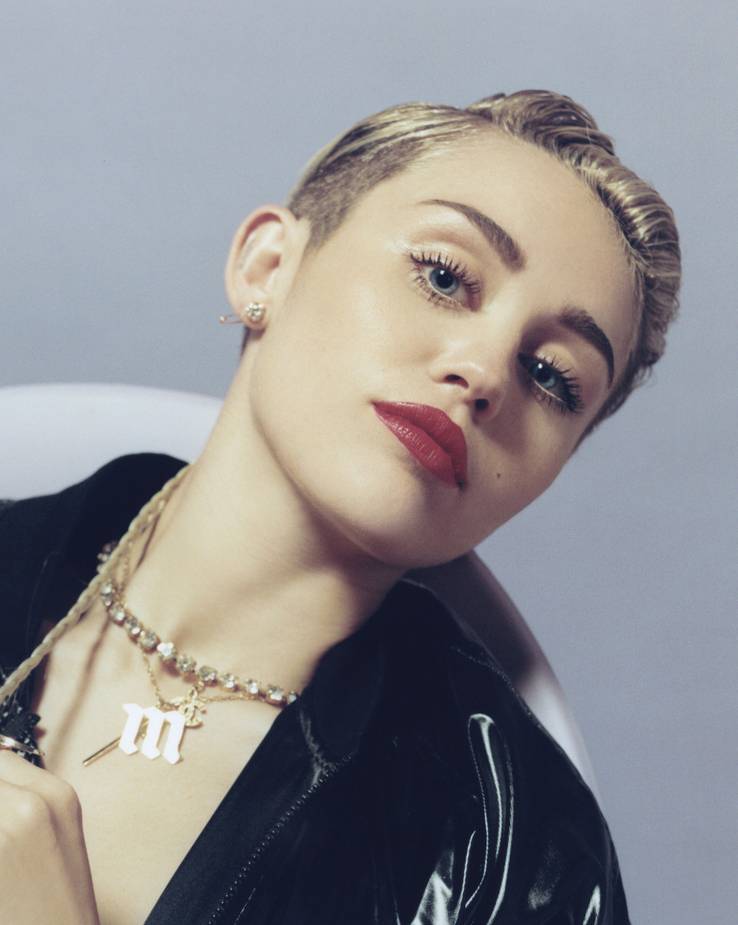 "Her first and true love." That is how much Miley Cyrus loves her green leaves. In fact, so in love is she with it that her name was once synonymous with the thing. She once threw her boyfriend Liam Hemsworth a themed party and even owned got a gift from Snoop Dog that was related to it.
A couple of years ago, however, she quit, so as to focus on her music and most recently, her fashion line with Converse. Though she has stayed resolute and not fallen off the wagon, there is hope that her love for weed has not dissipated and that she may soon pick up the bong again.
During an interview with Jimmy Kimmel, she got candid about her relationship with the substance and hinted that her tryst with it may not be over altogether. She was quoted saying that her favorite thing to do was to do that and play video games.
She confirmed that she was indeed still clean but might pick it up again. She called it a magical and amazing thing and that she could see herself indulging in it one day, but that it just wasn't for her at this point in her life. (Source: StyleCaster)
4

Her Ever-Changing Hair Styles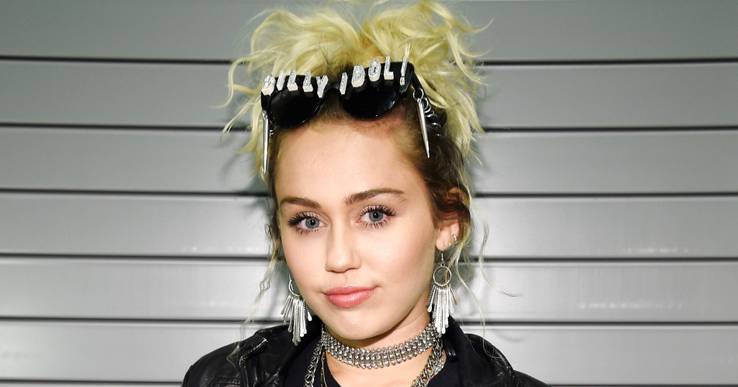 First of all, we all need to build Lupita Nyong'o a statue for bringing the natural back to Hollywood. We had gotten so tired of the wigs, weaves and hair extensions that had dogged our screens for too long. She came to the scene and taught us that natural hair can look glam as it looks stylish.
Another person who has had her fair share of hair chronicles is Miley Cyrus. During the time when we knew her as "that girl from Hannah Montana" She donned blonde hair while on Disney, then she cut off her hair and donned a platinum blonde, telling everyone that she was not a Disney star anymore. From two-tone top knots, to fluffy high ponytails to polished waves to punk pixies; Miley was donning something iconic and versatile each time we saw her. And when she was having bad hair days, she wore a hat. You have to love that.
She has also had a few missteps along the way, but all is forgiven.
Ever since her reunion with Liam Hemsworth, however, she has toned down her hair phases. She has been spotted growing her hair back and letting it fall on her shoulders in vintage waves like the decent young lady she is working towards reclaiming. (Source: Elle)
3

She Loves Pets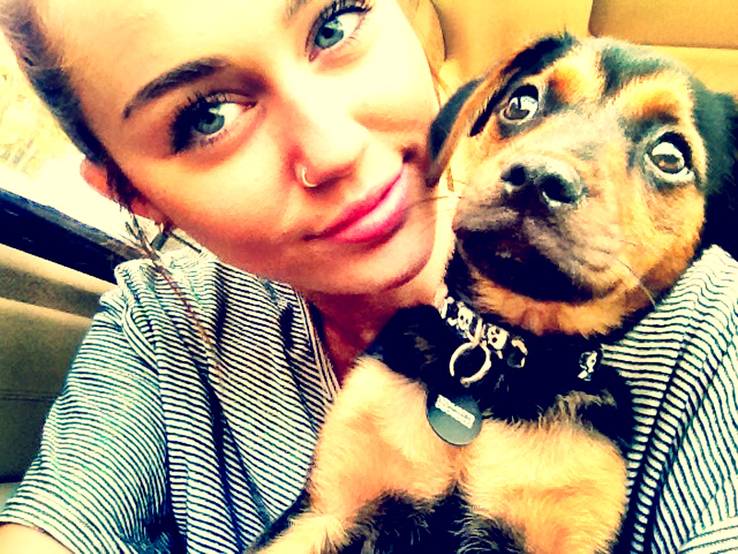 Pets are a welcomed addition to families all over the world. From dogs to cats to snakes and even Bengal tigers to the extreme – we are looking at you Mike Tyson – pets have completed households; filling them with laughter, hair and good memories.
Hollywood celebrities have also taken to having pets to complete and add life to their sometimes cold homes. And Miley Cyrus has not been left behind, though she has taken her love for pets to a whole new dimension.
Miley literally lives in a zoo.
Cyrus takes dog lover to the extremes as she has so many and they're all different breeds. It would cost a fortune since she has pedigrees but like her tattoos, each year Miley spends her hard-earned cash on dogs and her Instagram is filled with pictures of her cuddling each dog. Among her breeds, there's a Border Collie and a Beagle.
She also has four different kinds of cats in addition to her collection of dogs. The singer also added a pig to her petting zoo. The pig's name is Bubba Sue and Miley recently came under fire for painting her nails bright red.
Cyrus also has a number of horses as she is an avid rider. Her pets are also famous as some of them even have their own Instagram account, which fans can follow. Miley even dresses up her dogs with quirky outfits and lets them model for the camera. (Source: People)
2

She Has Over 1 Billion Google Hits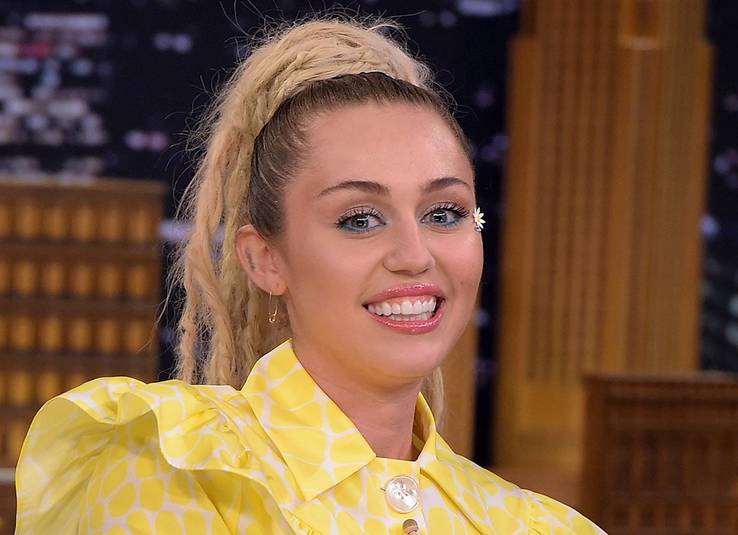 When you are always hitting the tabloids for all the wrong reasons, and being the topic of discussion on The View, you can bet that many will want in on the conversation. Miley Cyrus has always found a way to stay relevant; all through her rebellious phase to now, when she is slowly working her way back to normalness; she always gets people talking about her.
This leads to one thing, google hits.
Hate her or love her, one thing is clear; Miley makes news. Her much-discussed VMAs performance was actually the most-tweeted about event in the short history of the social media platform, beating out Beyonce's performance at the Super Bowl halftime show. Miley Cyrus generated 360,000 tweets every minute, which is obscenely high.
Her video for "Wrecking Ball" would subsequently go on to break VEVO's viewing records for the most plays in a 24-hour period, right after it premiered on the video streaming service. This was shortly after "We Can't Stop" broke a different record: It reached 100 million views faster than any other video in history.
Miley Cyrus currently racks up over 1 billion Google hits, making her more searched than Lady Gaga, Barack Obama, Katy Perry or God. She's the biggest thing in the universe. (Source: NYDailyNews)
1

She Feuds With Other Stars…Often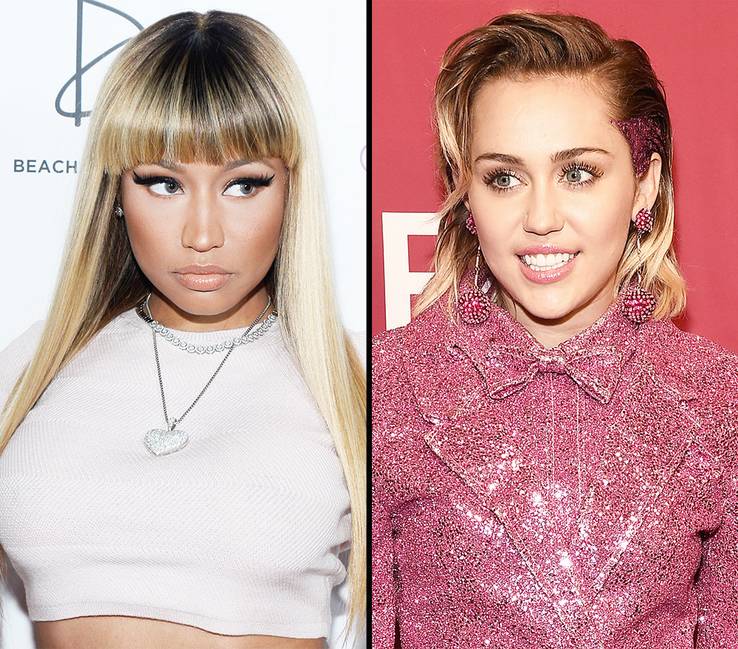 Feuds have been a part of the Hollywood scene for as long as we can remember. Just think of the great feuds through the years: The Notorious BIG and Tupac Shakur; Kobe Bryant and Shaquille O'neal, to the most recent ones that somehow made no sense, like Drake and Meek Mill. It can somehow be stated that Hollywood is not complete without the occasional feud to keep things heated up.
Miley has had her fair share of feuds. She feuded with the co-founder of Dolce and Gabbana, Stefano Gabbana in an Instagram war that began when she took a shot at them while celebrating her brother's runway debut.
She also feuded with country-turned-pop star Taylor Swift in 2015, with Miley saying she was not interested in being Taylor Swift's friend because she liked 'real people' who were living real lives.
And who can forget her iconic falling out with rapper Nicki Minaj, which began with Miley's unflattering comments about Nicki during a New York Times interview. At the MTV VMA's, Nicki was quick to call out Miley while on stage. This is probably her biggest feud to date.
However, since her turnaround, she is yet to be involved in any feud with a star. (Source: NYDailyNews)
Source: Read Full Article