David and Victoria Beckham are a celebrity couple that have managed to do something that a lot of people have failed to do, and that's stay married for more than ten years. As a matter of fact, the Beckhams have been together and married for more than two decades. For a lot of celebrity couples, that can seem like a lifetime, especially since so many relationships end up falling apart after a few short years.
But not the Beckhams. They are solid, both behind closed doors and in public. At least, that's what they want us to believe. It almost seems to good to be true for a couple like David and Victoria Beckham to keep their marriage intact, raise four children, juggle their careers and be happy at the same time, right? Well, that's what they've been selling us for nearly 20 years now. But for a lot of critics, they know that can't be the case. Their lives just seem too perfect to be true.
That's why so many people are asking the same questions: what the heck is going on? What's their secret? That's why we've got 15 of their cover-ups listed below.
15

The Rebecca Loos Controversy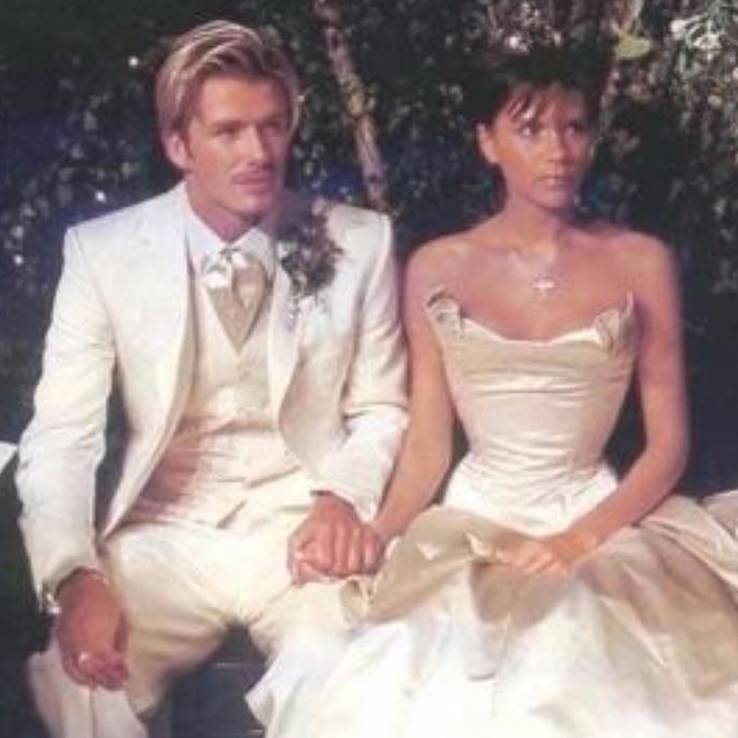 If you can weather a storm like this, there's a good chance that you can weather just about anything. And that's what Victoria and David Beckham did during the early years of their marriage. They were rocked by a huge scandal that involved another woman and the Beckham family nanny, Rebecca Loos, and her allegations that she had a relationship with David Beckham. Of course, the Beckhams denied everything but that didn't stop Rebecca from giving a television interview and her own family members speaking out about in to the press. It was one of the worst moments of David and Victoria's marriage. A lot of people thought they would be headed for a divorce. But despite everything that was said, Victoria stood by her man and defended him.
"Rebecca phoned home early this morning. I am overwhelmed with shock," Loos' brother John Charles told the Daily Mail in April 2004.
He continued, "Rebecca was upset when she parted company with David and Victoria last year. She became very down and cried a lot. At times she looked heartbroken. I thought it was because of professional reasons. But now I am beginning to understand there must have been more to it."
14

They Sued Another Nanny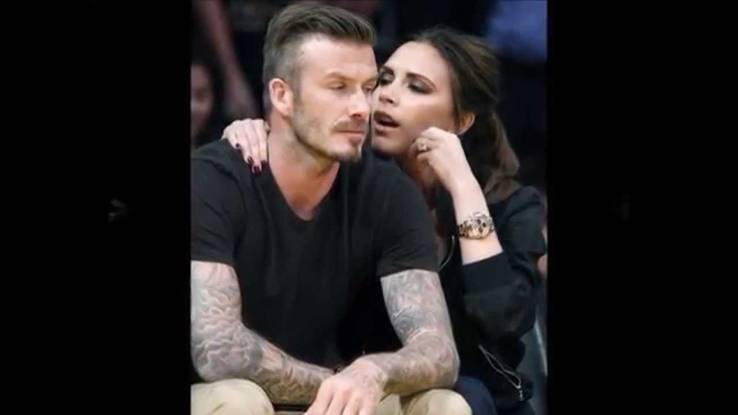 Back in 2003, the Beckhams sued their nanny Abbie Gibson for breach of contract. Simply put, they were sick and tired of people trying to make money on their own expense. Abbie Gibson was supposed to be taking care of the couple's young sons, but instead she was yapping to any tabloid publication that would give her a paycheck in exchange for details about the Beckhams' private life. For David and Victoria, it was frustrating to say the least. They didn't expect to be ratted out by someone they were wholeheartedly supposed to trust with their family. But they quickly learned and realized that they couldn't even trust the people that were supposed to work for them inside their own house.
"When you invite someone into your home to look after your children — your most precious possessions — you have to trust them," Beckham said in April 2005.
"I can't say much more because there is a legal process… What I will say, though, is that the reason I keep my mind on football is that me and my wife are happy. We are normal people, although people might not think that. Of course, we have arguments like everybody, but, at the end of the day, I know that I love my wife."
13

They Are Never Photographed Together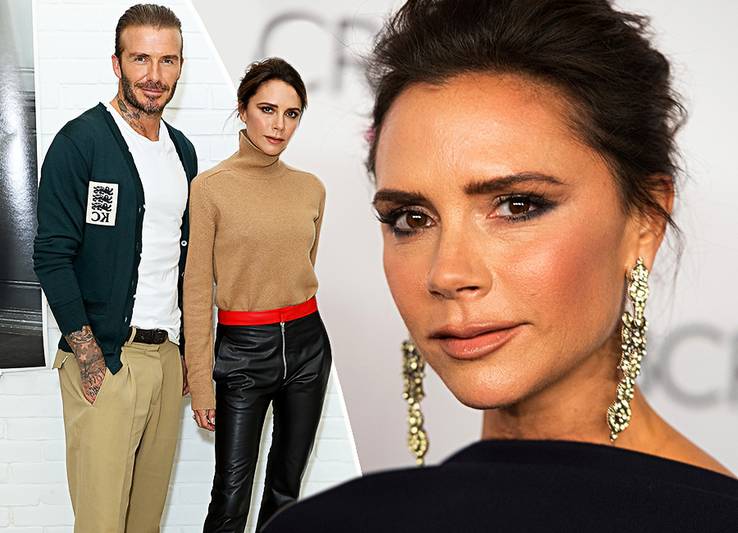 During the earlier years of their marriage, David and Victoria Beckham were inseparable. Everywhere they went, they held hands. They were a team. And they were definitely a force to be reckoned with, especially in the celebrity world. No one could get close to them. Yet, the media has noticed that David and Victoria don't go out as often as they used to. If that weren't enough, a lot of people have noticed that Victoria also looks very upset, dull or depressed whenever she is out in public. But the fashion designer insists that's not the case at all. It's a simple misunderstanding.
She just doesn't like smiling in public, if that makes sense. Even though she claims that she's a very happy person, her facial expressions tell a whole different story. It's one of the long list of mysteries about Victoria Beckham that people are still trying to figure out.
"There's nothing wrong with my teeth!" she insisted to E! News back in 2007. "I can't help the fact I actually look dead in most paparazzi pictures. I just think there's often so many paparazzi, I'm always sort of 'head down, get in the car and off we go'… I'm just not a big grinner on camera."
12

Brooklyn Beckham In America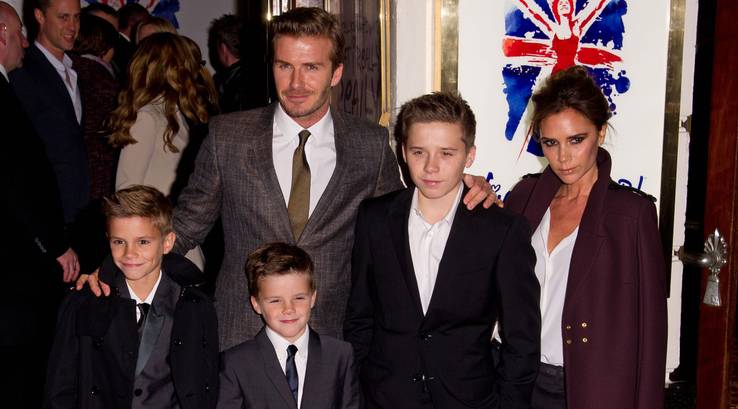 Here's another thing that a lot of fans and critics are very suspicious with: what in the world is Brooklyn Beckham doing in America? The Beckhams have done everything in their power to move back to Great Britain, just for their son to turn around and move back to New York City to pursue an education in liberal arts. And according to some media reports, it looks like Brooklyn might be doing more partying than he is studying. That, or he might be thinking that having a last name like Beckham is enough for him to launch his own career in the entertainment industry. Unfortunately, though, it doesn't look like that's going to happen. A lot of people are saying that this is yet another case of nepotism at its worst.
Critics claim that Brooklyn can't just pick up a camera and think that he's Vogue magazine's next best photographer just because his mummy said so.
"He blew into Parsons with a massive ego. The diva act didn't fly with other students and they ostracized him," snipes a coed, according to Star Magazine. "Brooklyn spent a lot of time bragging about his famous friends all the A-list parties he gets invited to. No one was impressed!"
11

Romeo's Modeling Career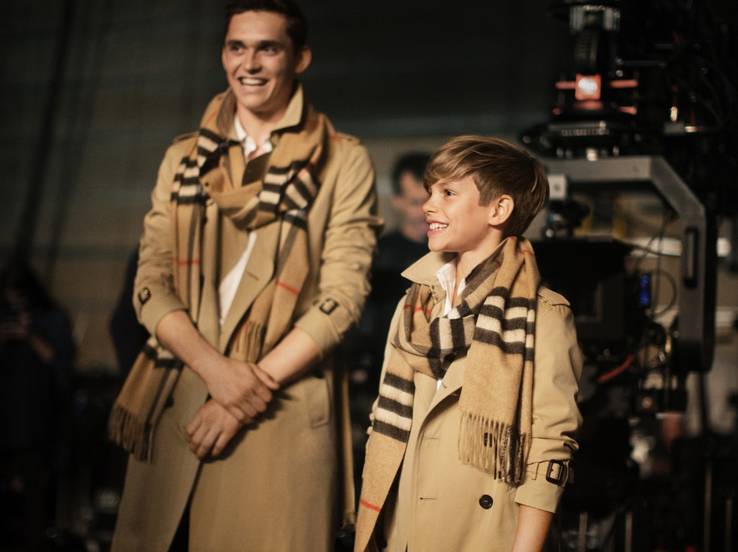 If that weren't enough, a lot of people can't help but wonder what happened to Romeo's modeling career. Back in 2012, he was supposed to be the next best thing in the fashion world and even starred in his own Burberry campaign. And while there was a lot of hype surrounding Romeo's modeling career, it lost steam pretty quickly. Romeo is no longer modeling and suspiciously enough, the Beckhams haven't made any comments about it, either. Clearly, someone wasn't very happy behind closed doors, although we may never know who it is. He hasn't done any print campaigns in several long years.
Either way, Victoria and David really tried to make Romeo's modeling career happen. But, just like so many other things they've attempted over the years, their efforts fell flat.
E! wrote an few years ago, "David's mini-me clearly stole the Burberry spotlight, infusing the shoot with a bit of Beckham family charm. Romeo is one of four Beckham children in addition to 13-year-old Brooklyn, 7-year-old Cruz and 17-month-old Harper Seven. Considering his mom is a powerhouse fashion designer and his footballer father is also a successful underwear model, it was only a matter of time before Romeo entered the family business!"
10

Are They Just Together For The Kids?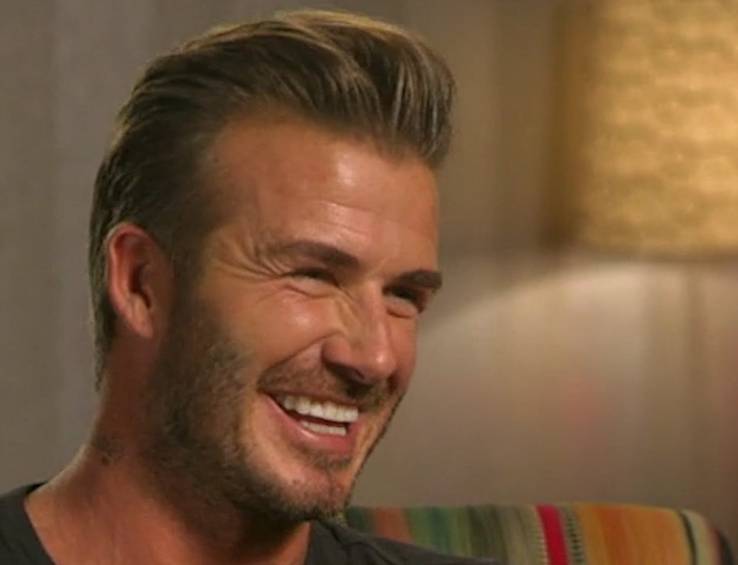 Now, this is claim that no one wants to make, but a lot of people can't help but wonder if the Beckhams are just together for the kids. Of course, they've denied it. They claim that they love each other and their marriage as much as they love their four children. But for critics, that's not enough. A lot of people can't help but wonder what brand of super glue they must be using to keep their marriage together, because boy is it strong and super efficient.
It's more than obvious that Victoria and David Beckham do put their kids first, and that's not necessarily a bad thing. At least they've got their priorities straight when it comes to that.
"While the other football players stand at the bar drinking with their mates, you will see David standing aside with his family. (He's not even in the first team at this stage — you are the famous one.) And he has such a cute smile," Victoria once wrote in an open letter to her 18-year-old self in Vogue Magazine. "You, too, are close to your family, and you will think how similar he feels to you. He's going to ask for your number. (He still has the London-to-Manchester plane ticket on which you wrote it)."
9

Career Problems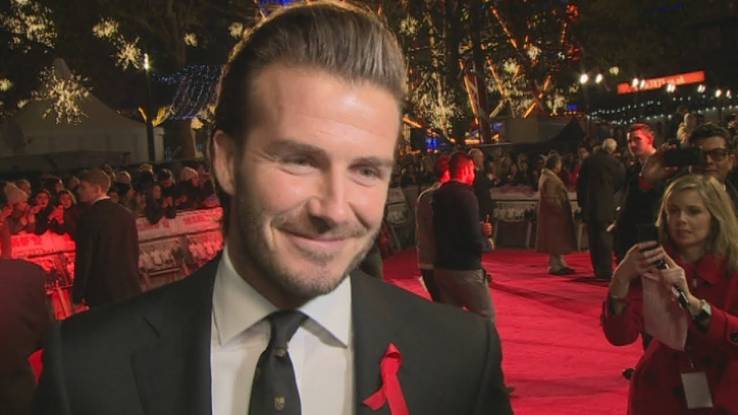 Let's face it: even though David was once considered one of the biggest stars of international soccer, he's had plenty of ups and downs. He didn't score every goal on the pitch, and he's done some things that have left England embarrassed on the international stage. The same can be said about Victoria and her fashion line, as it's gotten plenty of criticism over the years, too. With that being said, there's no doubt that their career troubles have definitely plagued their marriage. Victoria and David expect to be on top, but that's not always the case. They fall as quickly as they rise.
Also, a lot of people couldn't help but give Victoria a little side eye what she said in an interview with Elle Magazine in 2017. Speaking about how David is so great at child care, she said, "Yes, he's great. During fashion week, when I'm working, the children will be in New York and he's already planned to take them to museums then out for dinner on Saturday night, so he is very good at that sort of thing – as am I. That's how you can show your support in a marriage, by saying, 'You know what, I've got this.' That's what makes a good partnership."
Featured Today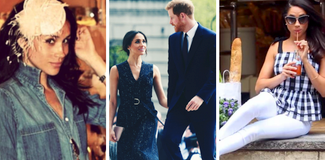 20 Royal Perks Meghan Markle Will Enjoy After Getting Hitched

15 Reasons Why Meghan Markle And Prince Harry Will Always Outshine Kate And William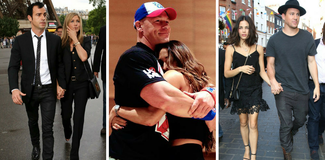 10 Celebs Who Dropped Their Partners This Year (And 10 Who Might Regret It)

8

Problems in Los Angeles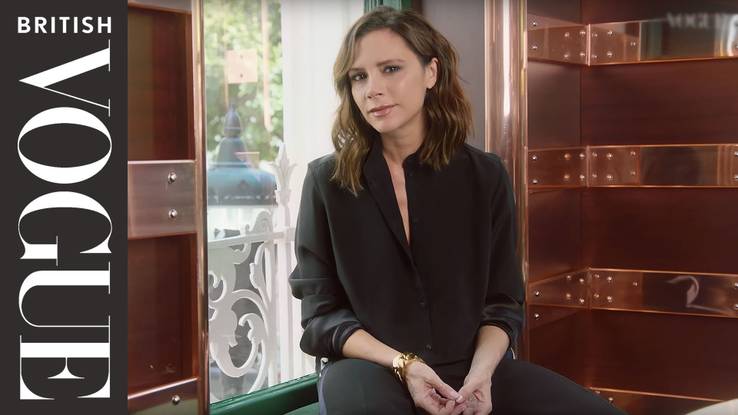 If that weren't enough, a lot of media reports indicated that Victoria Beckham was very hesitant about moving her family to California when David signed up to play for the Los Angeles Galaxy. After all, Los Angeles isn't a city for everyone. Either you love it, or you hate it, but there's no in between. As much as Victoria didn't want to be there, though, she did one heck of a job masking her true feelings from the media. It's no wonder that the Beckhams didn't last very long in the City of Angels. Victoria wasted no time in flying to either New York City or back home to London with each and every opportunity she got.
"We were surprised that anybody actually even knew who we were, or the fact that we were coming," Victoria told E! news that year. "We think L.A. has got so many really famous people, so we just kind of see ourselves as 'David and Victoria from London.' So, we were completely shocked and overwhelmed, but everybody was so nice. We got to the airport and everyone was saying, 'Welcome to America,' 'welcome home.' You turn up in England and they just tell you to get back on a plane and get out of there… so we're very, very excited."
7

Possible Move To Miami
It just seems like the Beckhams have a hard time settling in one place. While there is no doubt that their heart and their home is in London, David's international soccer opportunities have obviously taken their family elsewhere. And now there's a strong possibility that David might move to Miami to start his own MLS team. It's been a dream of his for several long years now. The only question, though, is whether or not Victoria is willing to pack her bags and follow her husband as he pursues his dreams. Clearly, she's very happy in London. Will their marriage survive if they live on two separate continents? That's what a lot of fans can't help but wonder. If that does happen, it will definitely raise a lot of eyebrows.
Here's what the Miami Herald wrote: "Beckham said fans can expect news about the logo, name and colors by early-April. They are working with a New York-based creative arts company on those designs and fans will be invited to have some input. Beckham also said he has also been consulting with managers and former players from his long career to come up with a style of play that suits South Florida's diverse soccer-crazed population."
6

It's All About Their Image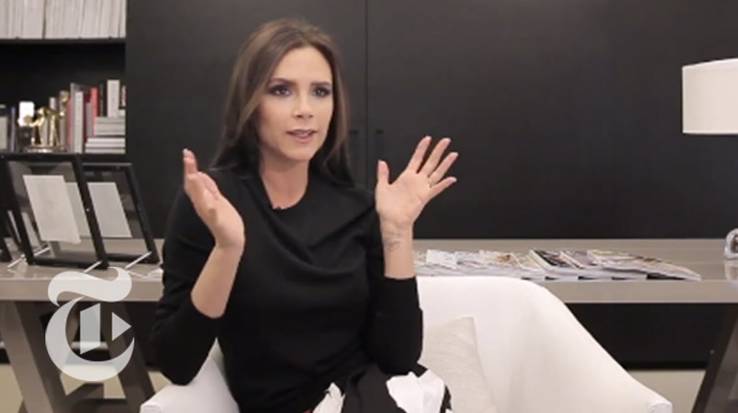 Nobody should be surprised when critics say that when it comes to the Beckhams, it's all about their image. After all, Victoria Beckham is a fashion designer and her husband David Beckham is one of the biggest style icons of his generation. The Beckhams know that all eyes are always on them, and that's why they strive to deliver. Should they ever separate a get a divorce, it would be over. They wouldn't be a team anymore. And let's face it: David needs Victoria just as much as Victoria needs David. That's perhaps why they refuse to go their separate ways.
They know that the only way to be strong, is to be together, despite whatever curve balls life throws at them. And yes, there have been plenty of them.
Here's what Victoria Beckham told ITV News about all of her ups and downs in her marriage: "David and I got through it together. No one said marriage was going to be easy. Yes, there have been bumps along the road. But the fact is we've come out of everything we've been through stronger and happier. It's even better now than when we were first married. After all these years, we can just come home and have a laugh together."
5

Money Matters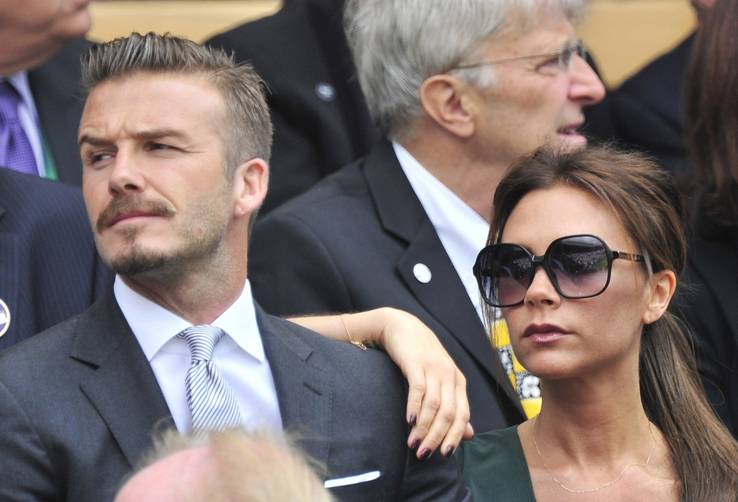 Let's face it: for a lot of celebrity couples, there might be just two things that are holding them together: love and money. Or, it could be one or the other. But realistically, it's their fortune that keeps them from walking in separate directions. It's a little dark secret that only Hollywood's best accountants know.
Sure, David and Victoria Beckham could spend endless hours talking about how much they love each other and yes, we would believe it. But on the other hand, they wouldn't be talking for this long if they were broke. While David has earned his own fortune and Victoria is more than just a little wealthy on her end, they know that together, they are one of the most powerful couples in the entertainment industry. And clearly, they want to keep it that way, for better or for worse.
Victoria told Elle UK, "David and I both respect that each of us are very, very busy; we are both running big businesses, but we do put the phones down, and sometimes we just talk. When David was on Desert Island Discs on Radio 4 recently, it was great to sit as a family and listen."
4

Victoria Refuses To Give Up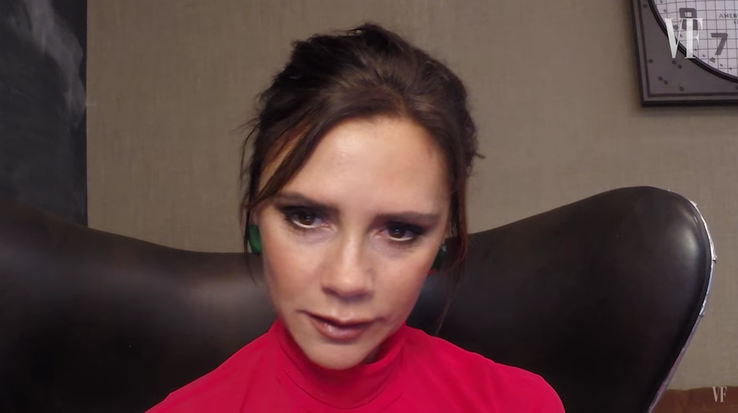 If there is one thing that can be said about Victoria Beckham, it's that she refuses to give up. Each time you pull her down, she will end up coming back up stronger than before. She treats her business, her fashion line, and her personal issues just like her marriage: she will never give up on any of them.
Speaking about hard times, this is what Victoria said in a letter to her 18-year-old self: "But I need to warn you: a lot of your time there will be really hard. I'm not afraid to say now what a horribly difficult time it was. People will say awful things. You will be a laughing stock. Every time you turn on the television or look at a newspaper it will seem as though someone is having a go at you and your family. You will learn how mean other women can be. (And it will teach you always to support the women around you, to take them on a journey with you.) Others would crack under the pressure, but you won't. Use that time to close off, to focus, work hard and protect the children. In relationships people will throw obstacles in your way, and you either maneuver around them or you trip up."
3

Victoria's Fashion Line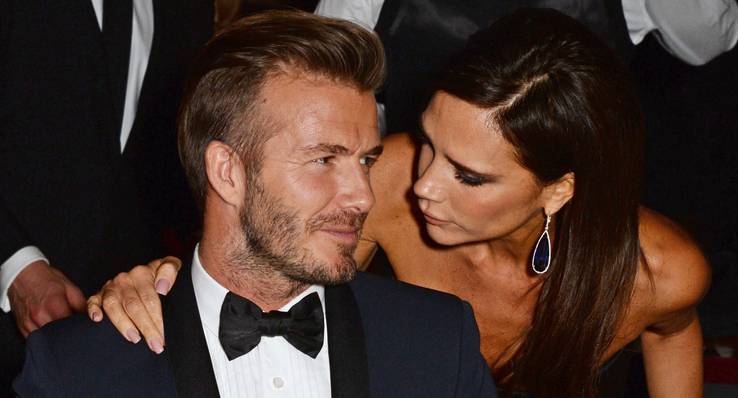 If it weren't for her last name, it's hard to say what kind of fashion career Victoria Beckham would have today. After all, she started off her career as a pop star. But seeing how unhappy she was with the Spice Girls, Victoria wanted to follow her dreams. She entered the world of fashion, despite all of the criticism and the people who said that she wouldn't make it. But with enough determination – and her last name – Victoria managed to prove everyone wrong. It wasn't easy, but it also wasn't impossible. And it's a decision that Victoria is clearly very happy with. She loves being a designer.
Speaking about why she's happier as a designer than a pop star, Victoria said, "Being in the Spice Girls was so much fun, but I was never the best singer or dancer."
"I learned an enormous amount during that time, though: the staging, the lighting, the costumes – the package excited me. But I love fashion – this is what I'm genuinely interested in… When I look back at my past self, [the way I dressed and behaved] was probably a sign of my insecurities. I feel quite confident in myself now – getting older doesn't bother me."
2

The Beckham Brand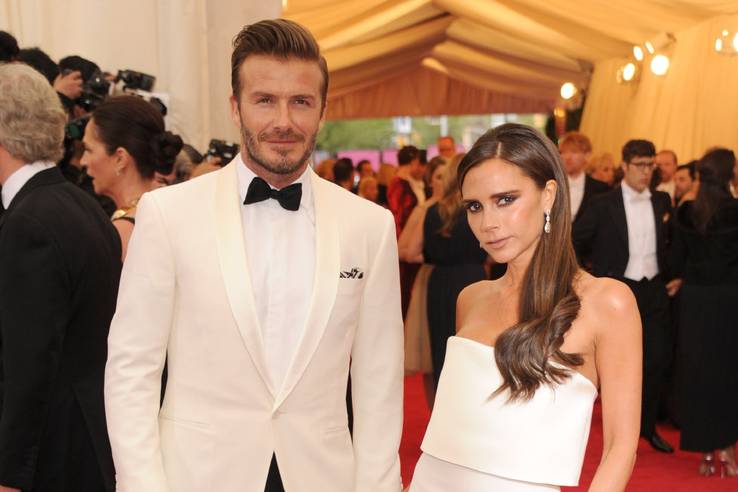 David and Victoria Beckham aren't just a celebrity couple. They just aren't two people who are trying to raise their four kids together. And they certainly aren't just two normal people, mind you. They are a brand, or more specifically, they are the Beckham Brand. And they know just how powerful it is to be a brand (just ask the Kardashian family). Should Victoria pull the plug on her marriage to David, she knows that it will be over. The empire that they built together will be destroyed and that their brand will never be the same. And that's a risk that Victoria can't afford to make right now.
"We have got strong parents too, and they taught us the right values," he told BBC Radio 4 a few years ago. "Of course you make mistakes, and we all know that marriage is difficult at times. It is about working through it. We have come up against tough times. But we know each other better than anyone else knows us. And we talk. Do we stay together because it is a brand? Of course not. We stay together because we love each other and because we have four amazing children."
1

Together, But Separately?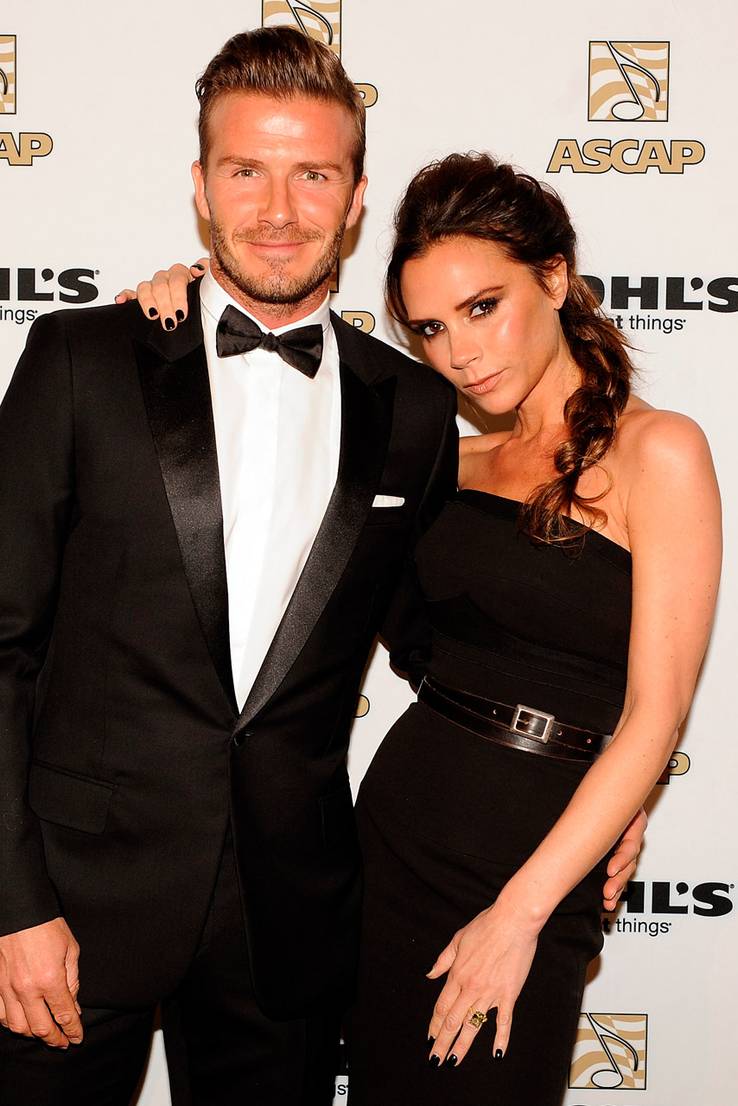 For a lot of married couples, they know that trying to make their union work takes a whole lot of strength, determination and even a little blood, sweat, and tears on the side. No one said that marriage was an easy walk in the park. David and Victoria Beckham know this all too well. But at the same time, a lot of people can't help but wonder if they are living together, but separately. If David ends up moving to Miami to start his own MLS soccer team, it will be more than obvious that they have a secret arrangement. But for now, their lips are shut. They want the world to believe that everything is perfect and that there's no chaos behind closed doors. At least, that's the story they are feeding us now.
Victoria told Marie Claire in an interview, "We are still so close, David and I. We were at a party the other day at my mum's house and I was sitting on his lap. We're very affectionate. And I looked at him and thought after being married for 11 years! We were the only couple who were even near each other at that party. We're soulmates."
Source: Read Full Article