Celebrities are well-known to have quirky habits and unconventional lifestyles. It's one of the reasons why people invest so much time into obsessing over their personal lives. We could sit for days just listing all the weird and borderline appalling things stars have done over the years. And we could probably spend an equal amount of time listing all of the weird and borderline appalling names they gave to their children — but to each their own.
One of the facets of a female star's life that is constantly under a magnifying glass by the media concerns their pregnancies and their parenting styles. As soon as one news outlet breaks the news that a female celebrity is pregnant, the Internet pretty much blows up (depending on how popular said celebrity is) and eager fans wait patiently for nine months for the celebrity to give birth so they can see the baby pictures. And after the female celebrity officially becomes a mother, the media continues to examine her underneath a magnifying class and report on any strange parenting styles.
While no one should be shamed for their parenting choices, some choices are so out there that many people can't help but call the celebs out on social media. Or just raise an eyebrow. Here are 15 of the most unusual things celeb moms did after having a baby.
15

Nikki Reed Took A Month Of Silence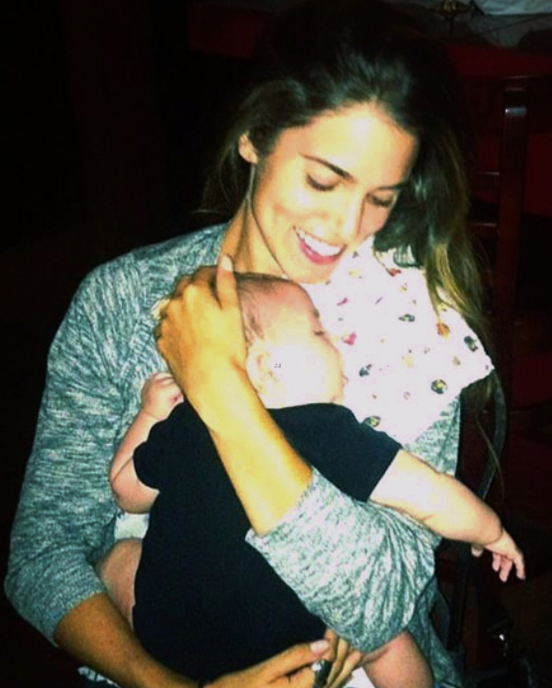 Lots of new parents want to cherish the first few days they have with their newborn child. Twilight actress Nikki Reed really wanted to cherish the first month with her newborn son that she had with actor Ian Somerhalder. When she was pregnant with son Bodhi, she told Fit Pregnancy and Baby magazine that she would be taking a month of silence after giving birth. That meant no visitors, no smart phones, and no social media.
"After the baby arrives, we're doing one month of silence. Just the three of us, no visitors, and we're turning off our phones too, so there's no expectation for us to communicate. Otherwise, every five minutes it would be, 'How are you feeling? Can we have a picture?'"
She added, "You don't get those first 30 days back, and we want to be fully present." However, Somerhalder ended up breaking the 30-day silence pact just four days short of a month to gush about his wife in an Instagram post.  "The kindness, the beauty, and organic nature of these photos makes me so very proud. Thank you for being my partner in this life and thank you for inspiring not just me but all others who read, hear or see what your soul gives us."
14

Kelly Preston Chose A Silent Birth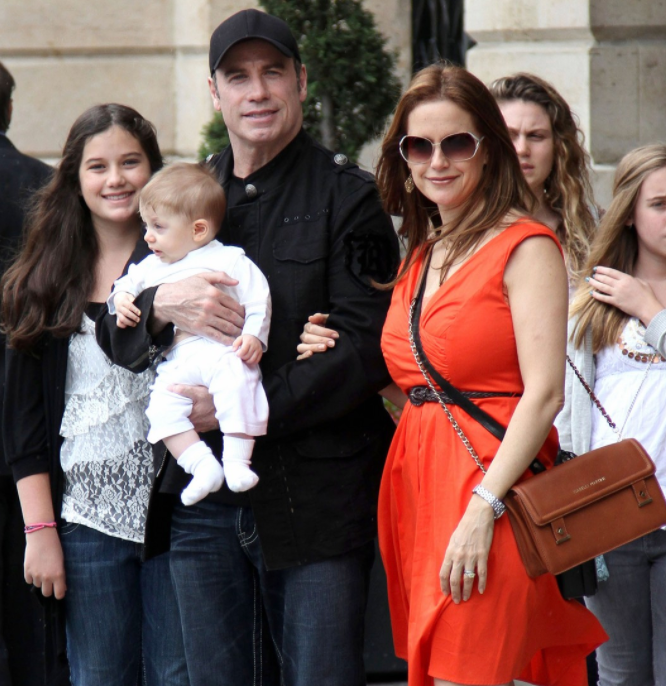 Kelly Preston isn't so silent when it comes to speaking about her silent birth. After the tragic death of her 16-year-old son Jett in 2009, the actress got pregnant at 47 years old. And she opted for a silent birth. Silent birth is a Scientology practice created by the founder Ron L. Hubbard. Preston told the TODAY show,
"Silent birth is basically just no words, as much as possible. If you need to moan, if you cry out, you know, all of that of course, that's normal." 
The basic idea is to reduce the amount of noise created by doctors and nurses telling the woman to push and loud remarks of encouragement from family and friends. "Just bringing them in as peaceful and gentle a way as possible" is what she aimed for when she gave birth to her son Benjamin. When it came to giving birth to Ben she said, "It's so wonderful to be bringing another child into the world and look at things through his eyes and he's so innocent and just so sweet. He's just peaceful and gentle and very present." She believes the silent birth is the reason for her children's calm and serene personalities, including her late son Jeff. "I'm blessed. My kids have always been amazing, calm and peaceful, happy. I absolutely know it's pretty much because of that."
13

Gwyneth Paltrow Starts A Debate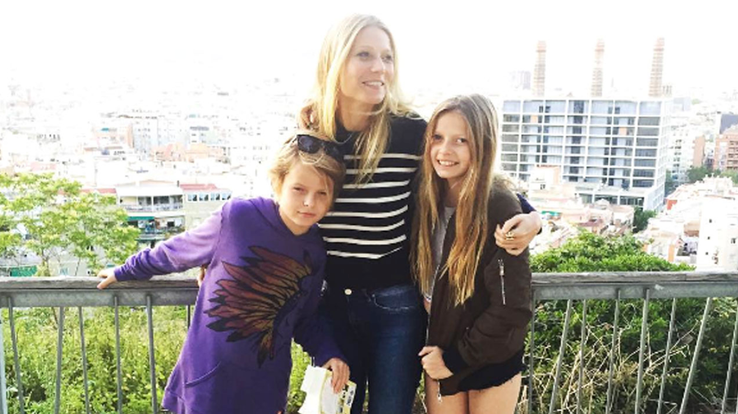 Gwyneth Paltrow is no stranger to causing a stir. In an interview with New York Daily News in 2010, the Iron Man actress asserted her belief that moms have no excuse not to drop the baby weight, and that every woman (please note she said every woman) can make time to work out. She also caused another stir when she told Harper's Bazaar about her hands-on parenting style, which consists of dropping her kids off at school, cooking dinner for them, and bathing with them.
At the time of her confession, her daughter Apple was 7 and her son Moses was 5. "We all get into the tub together," she said. People all over the Internet started asking each other whether it was normal or not to bathe with their kids, with people raising eyebrows at Paltrow's behavior while others readily came to her defence. Many thought it was creepy and wrong for her to do, while others said that the actress bathing with her elementary school-aged children wasn't as controversial as some people were making it out to be.
12

Tia And Tamera Mowry Got Steamed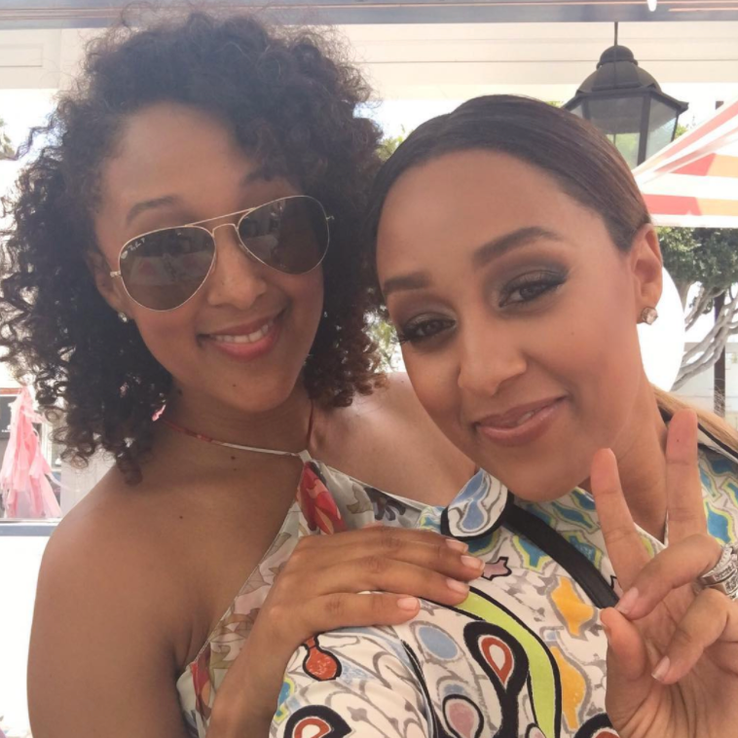 When twin actresses Tia and Tamera Mowry went into the spa one day for an episode of their reality show Tia and Tamera, they decided to sign up for a V-Steam, thinking it was a facial steam. They quickly learned a V-Steam had nothing to do with the face, but they chose to go along with it anyway. A V-Steam involves a woman wearing a prom-dress cloth, sitting on something that looks like a toilet, and having a mixture of hot steam, wormwood, rosemary, mugwort, and basil.
It's an ancient Korean tradition that freshens and revitalizes a woman's uterus and helps balance hormones, circulation, and detoxification. It can also help regulate the cycle and increase fertility. Sessions can cost anywhere between $20 to $75 depending on the location of the spa. Tamera told TMZ that the V-Steam was like a regular detox and the steam felt hot, like she was taking a hot shower.
11

Christina Aguilera Is Comfortable In Her Home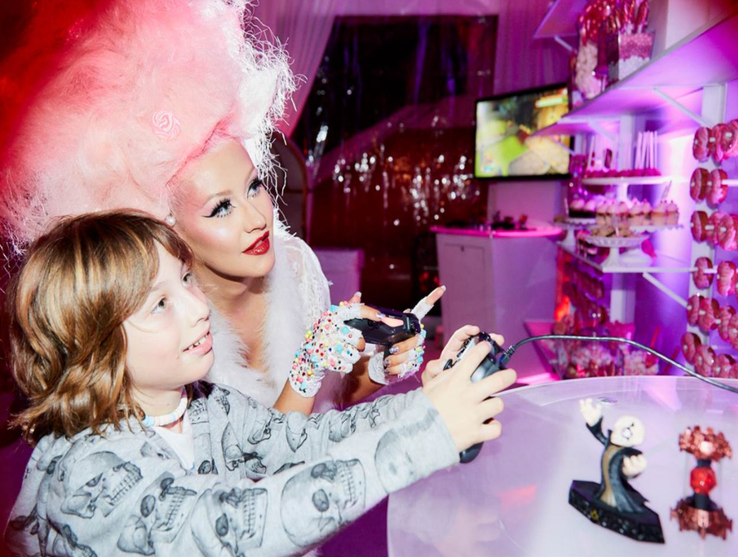 Christina Aguilera says becoming a mother hasn't convinced her to tone down. In fact, it's caused her to embrace it even more. After the birth of her son Max, the pop icon told Q100 Bert Show in Atlanta that she wants to show Max that she isn't ashamed of her sexuality. "We're art collectors, there are a lot of female nudes around the house. Max will be growing up in a house where it's just the norm." The singer said that she and then-husband music exec Jordan Bateman are determined to make sure nudity is an important part of her son's life.
She and Bateman enjoyed "naked Sundays" and she cooked dinner naked with Bateman. When it comes to her open-minded attitude on nudity, she said, "It's only weird when you shame it. I'm more confident and comfortable in my own skin." She said pregnancy has done nothing to diminish her self-confidence and she feels even foxier now that she's a mother. "That's part of the change of having a child for me – seeing your body do these things you never thought possible. When you have a baby, you go through a period where your body is not your own. Once you bounce back from that and kind of get your body back — I feel better than ever. It's a great feeling."
10

Beyonce Attempts To Trademark Children's Names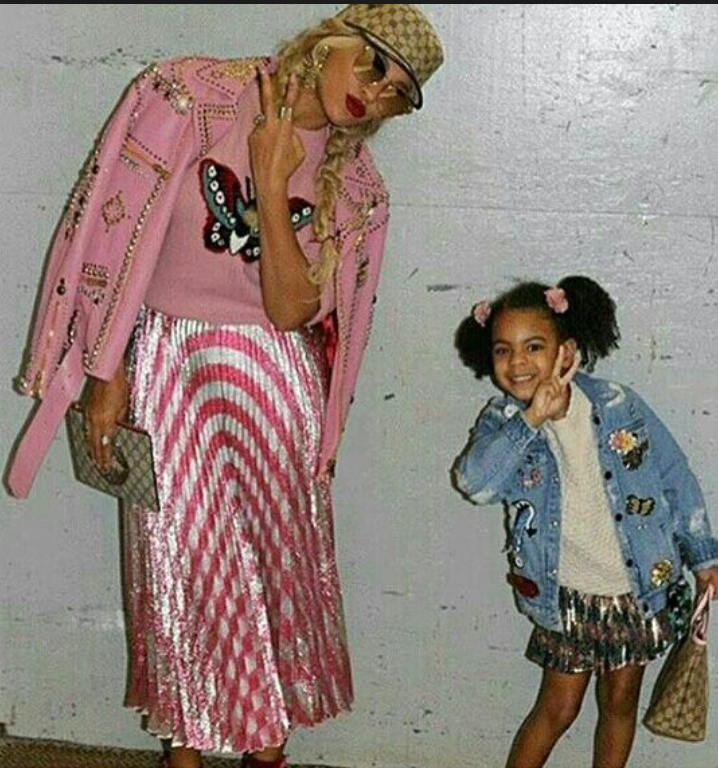 Beyonce gave birth to Blue Ivy in a private luxury hospital suite in New York City that cost more than $800. When she gave birth to twins Rumi and Sir, she reportedly shut down an entire floor of a Los Angeles hospital and had patients on the floor moved out for privacy and security reasons. So is it any surprise that the music legend hailed as "Queen Bey" would attempt to trademark the names of all three of her children?
Beyonce and Jay-Z had Blue Ivy Carter's name trademarked, getting protections for items including fragrances, cosmetics, key chains, baby teething rings, strollers, mugs, water bottles, hair ribbons, and rattles. In their defence, however, they only had Blue Ivy's name trademarked after corporations attempted to make a profit off the name, such as the case of a Long Island company that used the name "BLUE IVY CARTER IV" as a name for fragrances. Before they publicly announced the names of Rumi and Sir Carter, they attempted to get those names trademark, most likely to avoid the same kind of problems they ran into with Blue Ivy.
9

Alanis Morissette Waited Until Her Son Was Ready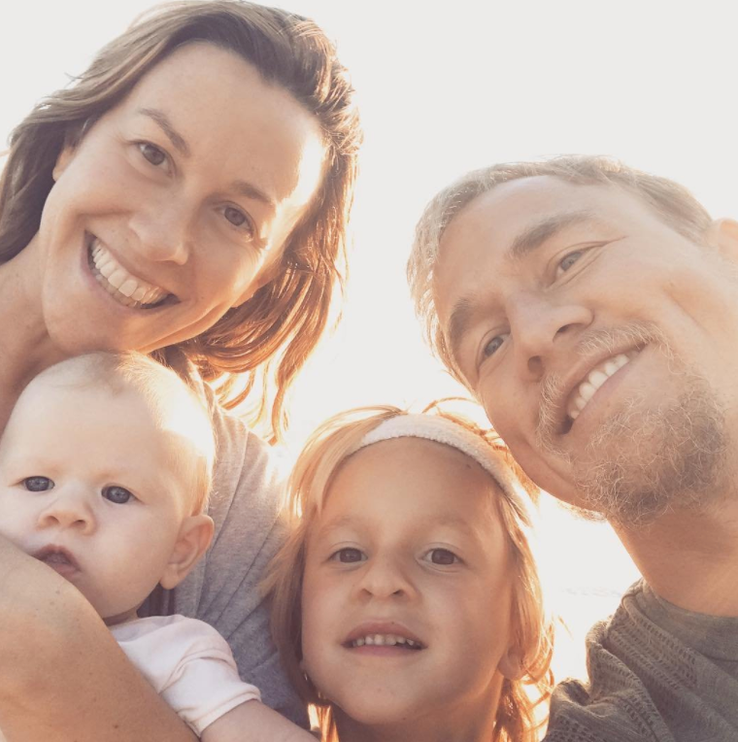 Just like Mayim Bialik, alternative rock singer-songwriter Alanis Morissette also believes in "attachment parenting." When her son Ever Imre was sixteen months old, she went on The Billy Bush Show and said, "I breastfeed and I'll be breastfeeding until my son is finished and he weans." She went on to say,
"I think it affords the child, when he grows up, to have a lot less therapy to go to."
During an interview with Good Morning America, she was asked whether she would breastfeed her son even if he was five or six years old, and she responded, "I'll stop whenever he wants. Some kids naturally stop at two, some stop at a couple of years later, it's up to the child. I will stop when he says it's time to stop." The Grammy-award winning singer also said that her son slept in the same bed as her and her husband Mario Treadway, better known as the rapper Souleye. "For me, I protect his safety and his well-being and his attachment. That stage of development is a very important stage. We're definitely skin-on-skin connected as much as possible."
Featured Today
15 Celeb Kids Who Will Probably Change Their Unusual Name When They Grow Up

20 Surprising Facts About Vladimir Putin's Family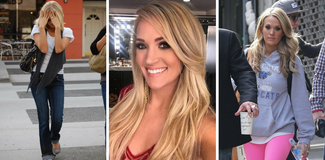 20 Things About Carrie Underwood That Make Fans Rethink Her Nice Girl Image

8

Gisele Started Training Early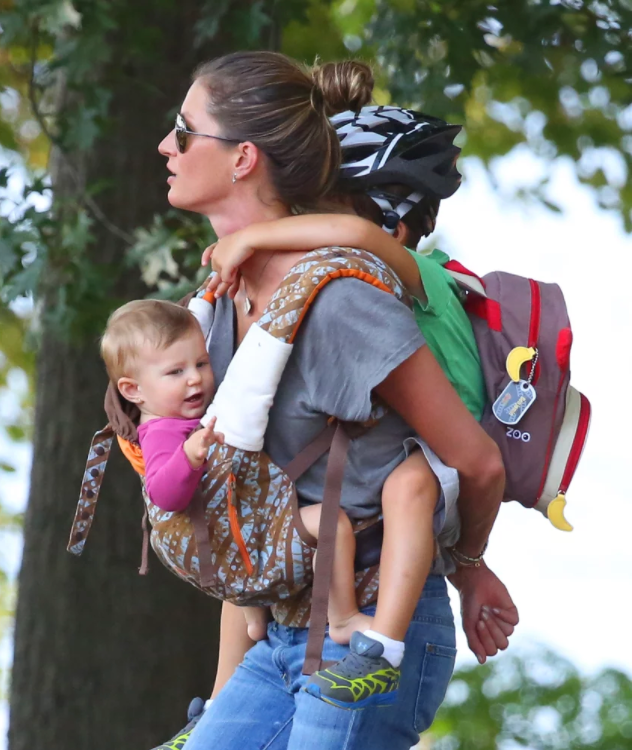 According to BabyCentre, most parents don't start potty training their little ones until they're between two and three years old. But Brazilian supermodel and actress Gisele Bündchen wanted her son to be ahead of the curve. Extremely ahead of the curve. She told Globo.com via the Boston Herald that she had Benjamin Brady potty trained when he was only six months old.
She said that after she breastfed him in the morning and in the evening, she held him over the toilet to go. "Give it about five minutes, and bang!" she said. She admitted that the process was a lot more complicated than she expected. The reason for potty training her son so early is probably due to her fervent dislike for disposable diapers (though she does use the biodegradable kind), believing that they pollute the environment. While Gisele loves to discuss her son's toilet habits, her fraternal twin sister Patricia isn't exactly fond of hearing about it. "Every time she calls me to see it, I say, 'Do not want to see it."
7

Kim Kardashian Was Lasered\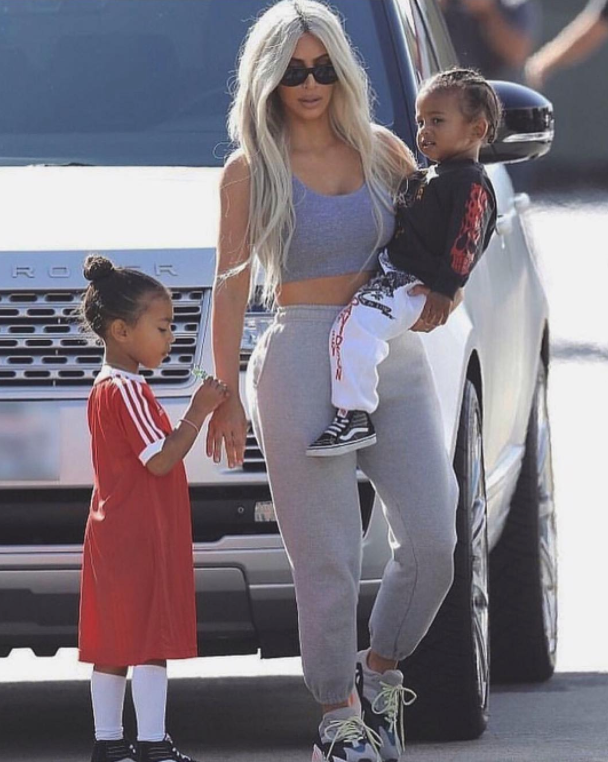 Nothing is off limits for the Kardashian family. When your family's doings is outed on TV and social media, it was only a matter of time before Kim Kardashian was outed by her sister Khloe for being a fan of "vagina lasering." During a taping of her canceled pop cultured-themed variety talk show Kocktails with Khloe, Khloe said that both Kourtney and Kim went through a vaginal rejuvenation surgery, otherwise known as V-lasering, or vagina tightening. "My sisters, they've had kids, and there's a V-lasering thing to tighten. So in my household, all they do is talk about this laser. It's like their discussion back and forth."
The procedure is known as ThermiVa, and according to Kim K's dermatologist, there's "no pain at all! There's also no downtime and no anesthetics." During the procedure, a fractional CO2 laser is inserted into the vagina, where it penetrates the level of the skin where the collagen is formed. The surgery stimulates collagen, tightens the vaginal walls, increases blood flow, and promotes cell growth for smoother skin. But it doesn't come cheap; the procedure can cost at least $3,000.
6

Pamela Anderson Wants Her Kids To Experiment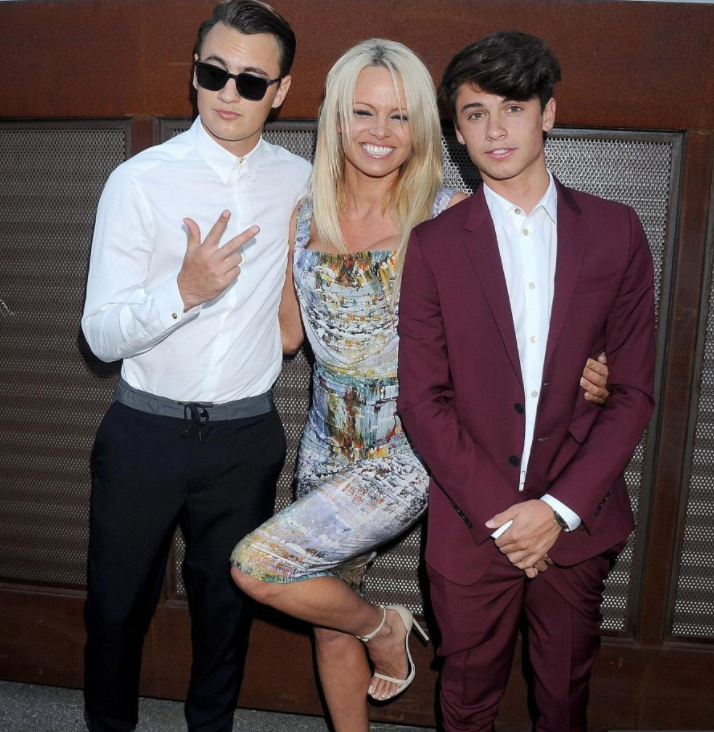 For many years, Baywatch star Pamela Anderson struggled with substance abuse, so it seemed those would be the first things she would want her brood to steer clear of them. But that's not the case. In a post on her website titled "Intuitive Parenting", the blonde bombshell said she wants her sons Brandon and Dylan to be safe with everything they do. A parent who encourages their children to experiment with substances? That's unheard of. But she also said she wants her kids to eat right, honor their instincts, and never bully other people.
"I really believe in my kids. My kids have had a great foundation, they have seen the world,"
Anderson explained to FOX411's Pop Tarts column when we asked about her approach to parenting. "They've made great choices. They are really smart people, I am not afraid of my kids surfing the Internet. I think they are making proper decisions and you can't be in denial of what life has to offer. I don't know how much of a role model their parents are, but we've had a lot of fun."
5

January Jones Took Precaution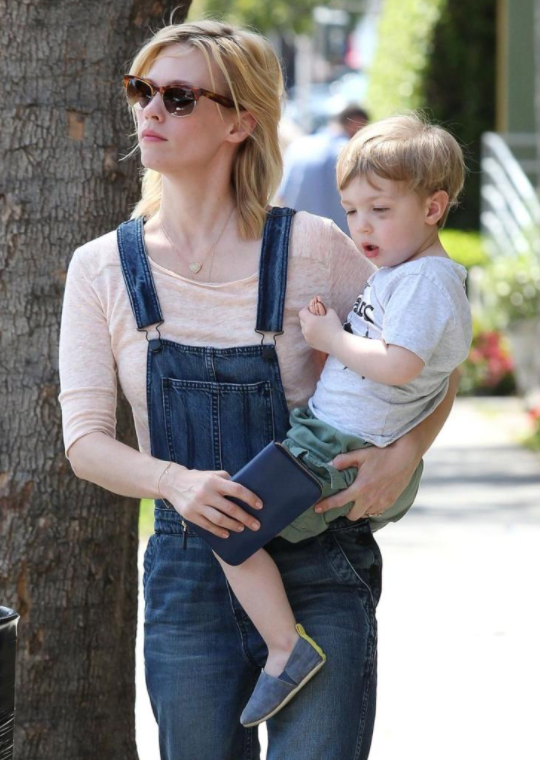 Treatment for post-natal depression can consist of counselling, antidepressants, and hormone therapy. Other women opt to eat their placenta, like Mad Men's January Jones. In order to beat the baby blues after she gave birth to her son Xander, Jones admitted she ate her own placenta, which grossed a lot of people out. Even though no scientific studies have been conducted to determine if there really are health benefits for a new mother eating her placenta, the practice is said to relieve post-natal depression, replenish nutrients lost during pregnancy, and stimulate milk production.
The actress recommends it to any mother, saying it's not "gross or witchcrafty" because she wasn't "putting it in a shake or eating it raw." And she's not the only celebrity mom to have eaten her own placenta, or the only mom. Babble blogger Elizabeth Stark encourages new mothers to eat their own placentas, saying, "I didn't experience mood swings and I had more energy while taking the pills. Though I don't have a double-blind, peer-reviewed study to back up my claim, I feel confident that placenta-eating made those first few postpartum weeks easier." However, some critics of placenta eating have said the ingestion of the placenta can cause nausea, bloating, and breast tenderness.
4

Angelia Jolie Spends $10 Million A Year On Kids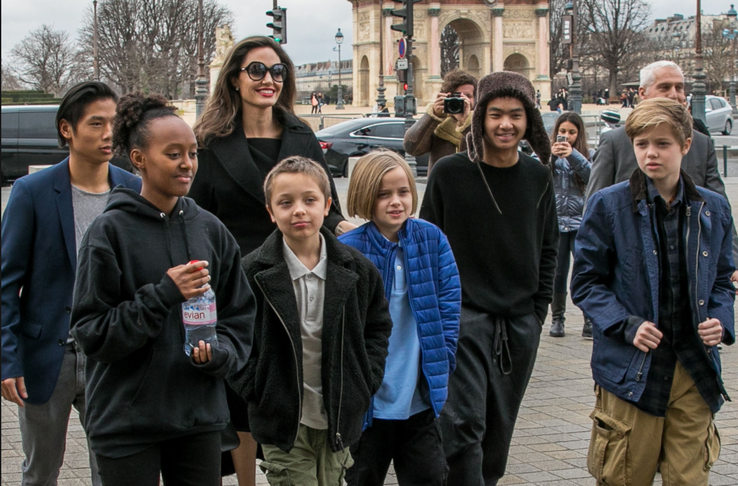 Taking care of one child can be expensive. Taking care of six children can be very expensive. But if you're Angelina Jolie, then money isn't a problem and you can shell out as much dough as you want to spend on childcare. When it comes to childcare, Jolie and Brad Pitt spend $5 million on private jets, $1 million on private tutors (who fly around on said planes tutoring their brood), $900,000 on a nanny for each one of their children (who are with the children at all times), $96,000 on clothes, and $36,000 on groceries.
They're additional charges as well, such as lavish birthday parties. For Pax's 7th birthday, the couple chartered a private boat and rented out an entire zoo for an event. In addition to that, they also hire private SUVs to drive their children around for the day, which cost $600 a day. According to one source, they spent $500,000 for one stay at the Waldorf. Bradgelina tend to spend about 25% of their income on their kids, which is the same amount the average two-parent two-child household in the lowest income group spends, but considering how the couple raked in $40 million in 2010 — that's a lot of money.
3

Madonna Puts Her Kids On A Macrobiotic Diet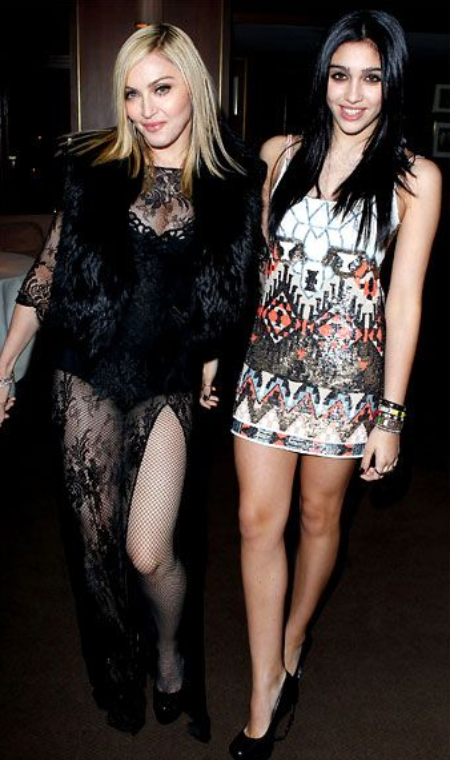 While the "Queen of Pop" has been known for pushing the boundaries when it comes to lyrics in mainstream pop music and provoking controversies on and off the stage, Madonna is quite the strict parent. The singer has all four of her children adhere to a hard-core, organic, macrobiotic diet which completely cuts out sweets, chocolate, preservatives, salt, and dairy. Television and newspapers aren't allowed and her eldest daughter Lourdes didn't receive an iPhone until she was 16. Clothes made of man-made fibers are also forbidden.
If clothes are left on the floor, then they are taken away. When it came to her daughter's sloppiness, the singer said,
"She has to earn all of her clothes back by being tidy, picking up things in her room, making her bed in the morning. She wears the same outfit every day to school until she learns her lesson."
And if you think all that is weird, listen to this. She and her children only drink specially blessed Kabalah water, which she spends $10,000 a month on. Multiple sources have said that Madonna's kids find her parenting style "too controlling" and complain about how she tries to micromanage their lives.
2

Alicia Silverstone Started A Controversy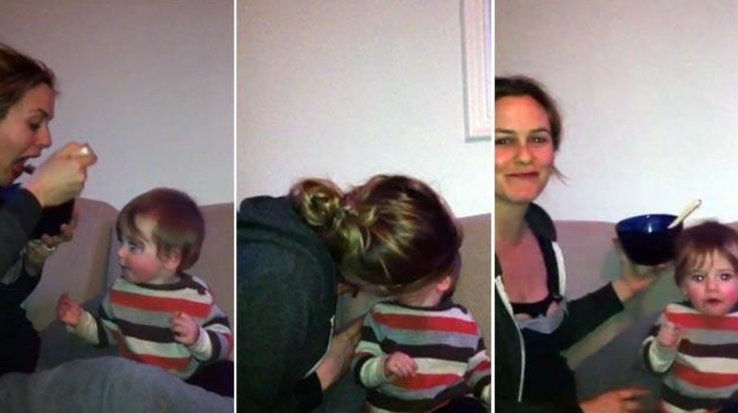 Alicia Silverstone's parenting trend isn't all that uncommon, but it was enough to disgust people out. In a video on TheKindLife.com that has since got viral, the Clueless star was shown chewing her baby son's food for him before transmitting it to him via mouth to mouth. After she was criticized for this behavior, she defended herself by saying,
"I can understand that it would make some people feel uncomfortable, but I do want to let you know that this has been going on for thousands of years — still going on all over the place — and it's natural."
She went on to say, "It's a part of the weaning process, so while I'm still breast-feeding it's just a way to introduce him to food when he doesn't have teeth… and he can't chew." Some experts have said that pre-mastication is a healthy eating method, as it exposes the child to the mother's saliva which boosts their immune systems and increases their ability to confront infections. Other experts disapprove of pre-mastication, believing that children can catch colds, or worse, get tooth decay. The Delta Dental of Iowa sent out a tweet that read, "Word is Alicia Silverstone chews her food for her child. Don't follow in her footsteps. You can pass dental disease!"
1

Mayim Bialik Makes The News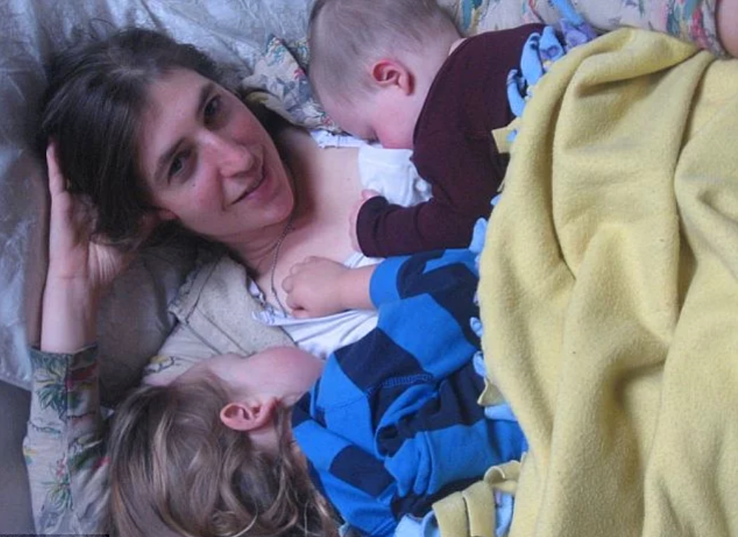 Along with being a star on the hit sitcom The Big Bang Theory, actress Mayim Bialik is also an advocate of "attachment parenting." She didn't feed either of her sons any solids until they were 12 months old, breastfed one of her sons until he was four years old, believes you should never leave your child with a sitter, and encourages baby-led weaning along with co-sleeping. Co-sleeping means sharing the marital bed with the baby.
"With co-sleeping, mama gets more rest — period.
If you're breastfeeding or baby needs soothing, baby is right there. You don't have to get up at all." Bialik said in an interview with TODAY that she never owned a crib or bassinet and that she and her then-husband Michael Stone shared the bed with both of their sons, Frederick, 5 at the time, and Miles, 2 at the time. Bialik also believes in "elimination communication", which basically means "learning a baby's innate inborn cues for pottying, responding to those cues, reinforcing them, and ultimately, helping a child not pee or poop in a diaper." She wrote a book called Beyond the Sling that details all of her philosophies on attachment parenting.
Sources: babygaga.com, forbes.com, parenting.com, thestir.cafemom.com, livescience.com, articles.latimes.com, theguardian.com, abcnews.go.com, hollywoodlife.com, glamour.com, tmz.com, healthyblackwoman.com, today.com, momtastic.com, eonline.com, blogs.babycenter.com, en.trend.az, mtv.com, eonline.com, huffingtonpost.com
Source: Read Full Article