Leonardo DiCaprio is a modelizer. According to Wiktionary, a modelizer is someone who "associates habitually with models'. The term was made famous during an episode of S*x and the City. Leo's dated a dazzling array of models (and dated a few actress/models and an uber-famous pop diva, too). Overall, his preference is for blondes. It doesn't have to be natural blond. That being said, he doesn't limit himself. Any gorgeous young woman who is signed with a modeling agency is fair game.
I always wondered why someone who is able to deliver so many nuanced and deep acting performances doesn't seem to be able to find a soul mate and settle down. I guess it's more fun to play the field. Leo never seems to stay with anyone for too long. Some models that he's dated seemed more special to him. In the end, though, he always moves on. He'll ride bikes with one Victoria's Secret Angel for a few months, then do the same thing with another one.
A University of Texas professor named David Buss says that guys are wired to look for plenty of female partners, rather than just one. If this is true, Leonardo is simply doing what comes naturally. It's safe to say that plenty of guys envy Leo. He's handsome, rich (his net worth is estimated to be 240 million dollars) and respected. He's able to change partners whenever the urge arises. Apparently, the urge arises on a regular basis.
Does Leo lack depth because he can't stick it out with anyone? Is he immature because he doesn't seem interested in marriage or kids? Who knows. There are so many rumors about DiCaprio out there online. There are plenty of stories out there about DiCaprio's relationships with models being fake "showmances", saying that he actually bats for the other team, but he denied such claims.
25

Bridget Hall Modeled for Ralph Lauren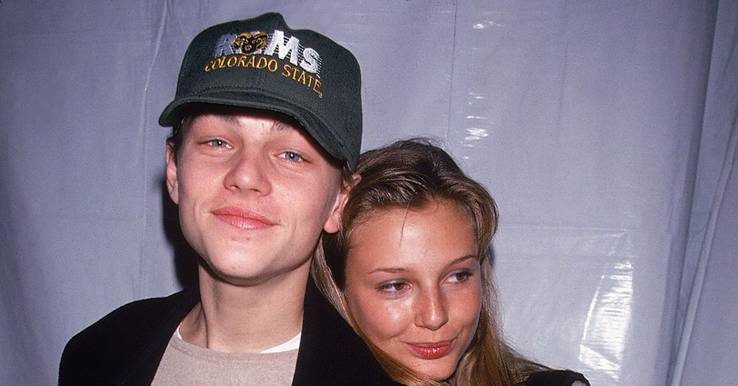 Bridget Hall rose to fame as the all-American face of the Ralph Lauren fashion empire. Photographer Bruce Weber, who helped to make the image of the Ralph Lauren brand so iconic, captured the Texas-born model's beautiful bone structure and natural, sun-kissed look with his camera…and the rest is history.
Bridget dated Leo during her teen years. He was a teenager, too. These days, proud Texan Bridget Hall is living it up by taking road trips with friends and watching football. Aside from Leo, she's been linked with baseball legend, Derek Jeter, and with actor Stephen Dorff.
Most teen romances don't turn into lifelong commitments. I'm sure Leo and Bridget had fun together and they both seem happy today. Bridget rekindled her modeling career by posing for a Rag & Bone campaign in 2013. Of course, she looked fabulous.
In the old days, she was one of Bruce Weber's favorite models and Bruce Weber is very influential in the fashion industry. Most photographers that she worked with loved taking pics of Bridget because she was very expressive in front of the camera. Weber didn't enjoy photographing Christy Turlington (according to Turlington herself), but he adored Bridget Hall. She has the sporty and no-makeup-required beauty that he looks for in fashion models.
24

Naomi Campbell (Major Star) Is Temperamental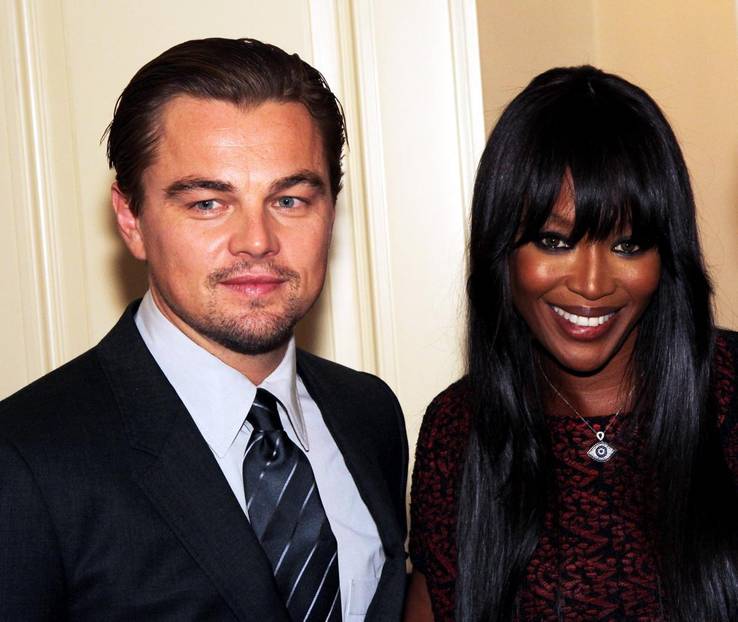 Naomi Campbell is a model who was extremely famous, yet never managed to score a major beauty or fashion contract. She worked a lot, but never grabbed the brass ring, which is a lucrative and exclusive contract with a big beauty brand or fashion house. The word is that Naomi's attitude towards others held her back from the highest level of modeling success. Christy Turlington said that Naomi "needs to be entertained" while she is working. Christy loves Naomi but knows that she's a handful.
Leo is rumored to have dated this major star in 1995. Eventually, one or both of them decided that being friends was preferable to being romantic partners.
Naomi said that "ballet formed my body" and she was extraordinarily tight and toned on the runway. She's British and is known for her confidence, as well as her temperamental moments. Did her temper interfere with her relationship with DiCaprio? It's possible. Naomi got a lot of bad press when she threw her cell phone at an assistant. She can be erratic and it does get her into trouble.
Tyra Banks claims that Naomi gave her a really hard time when she started modeling. Tyra was hurt and intimidated by Naomi's bullying. Apparently, Naomi felt that there was room for only one top black model and she made Tyra's life a little difficult.
23

Kristen Zang Was Signed with Elite Models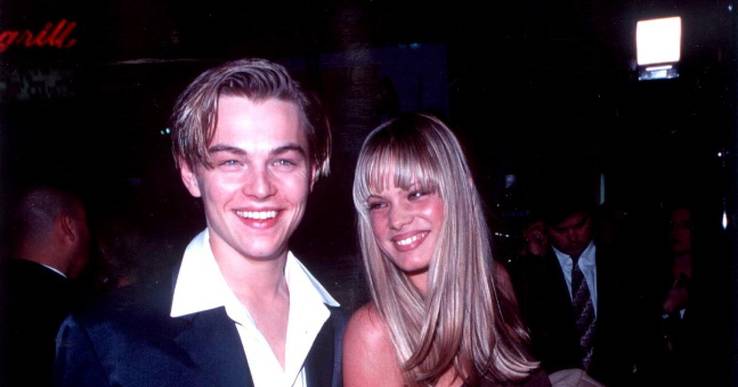 Just before Leo became America's dream boy, because of his role in Titanic, he spent a lot of time cuddling with the model, Kristen Zang. She seemed to be someone that young Leo was serious about. Maybe his growing fame changed things for this couple. She is rumored to have left him because of his inability to grow up. Most women who've dated Leo haven't left him. They've been left behind. It seems a bit different with Kristen, who was once signed by Elite Models.
Kristen and Leo went to the movie premiere of Romeo & Juliet together. They were photographed as a couple plenty of times. These days, Kristen is 43. She sells natural pet food at a website called Emmalou's Homemade Kitchen. She was inspired to create purer dog food because her own pooch was diagnosed with a disease.
Kristen was raised in Michigan and she was scouted at the tender age of 14. Once she was signed at Elite, she modeled during the summers, when school was out. She began to model full-time when she was only 17. Kristen seems very happy nowadays. She's got her business and she still looks amazing. She appeared in an episode of Dharma & Greg during 2001 but doesn't seem to be involved with showbiz anymore.
22

Helena Christensen Is a Danish Supermodel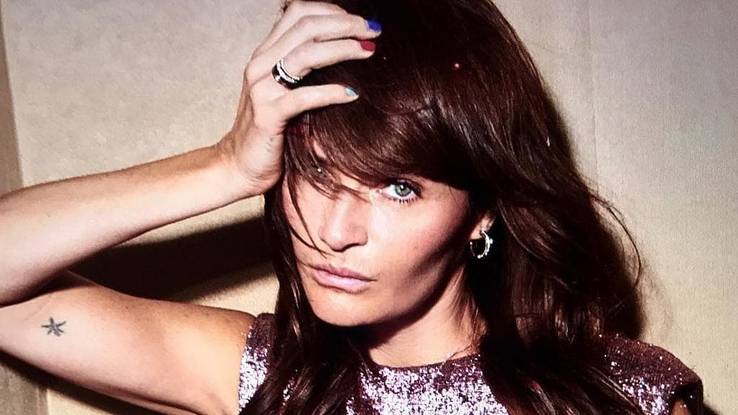 Helena Christensen has dated some hotties, including Leo, the late INXS singer, Michael Hutchence, and The Walking Dead's Norman Reedus. She has a son with Norman and his name is Mingus. Helena isn't with Norman anymore, but they had a long relationship. These days, Norman is romancing blond German actress, Diane Kruger, who used to date "Pacey" (Joshua Jackson) from Dawson's Creek.
Helena was a big-time supermodel. Her appearance as a sensual heartbreaker in Chris Isaac's Wicked Game music video is basically legendary. It's probably what most people think of when they see Helena. Christensen comes from Denmark and allegedly dated Leo around the time that Titanic was in theaters.
These days, Helena lives in NYC. She's still very glam! She's the co-owner of Staerk & Christensen. This brand sells fashionista sunglasses and shoes. She's currently 49 but doesn't look it. This former VS angel and beauty queen still has the full cheeks, sultry eyes and dark hair that made her a modeling sensation, not to mention the sleek body that made even the craziest high fashion clothes look impeccable on the runways of Paris, New York, and Milan.
Helena is currently in a relationship with the singer of Interpol. His name is Paul Banks.
21

Amber Valletta Has Been on 16 Vogue Covers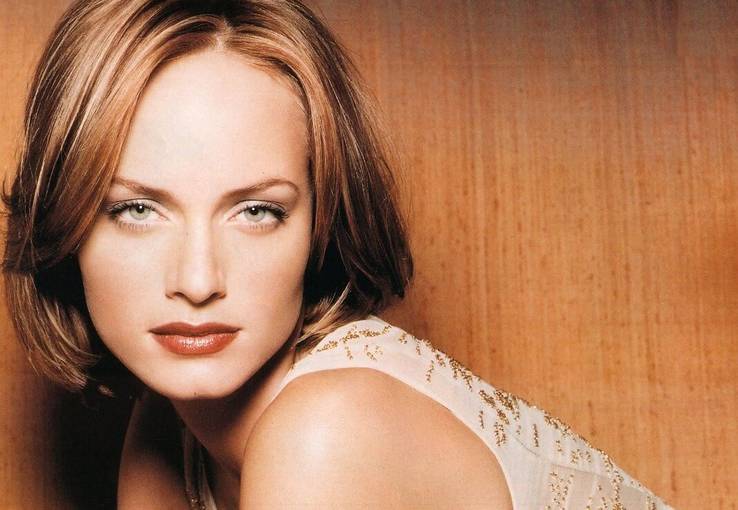 Did Leo pick Amber out of a fashion magazine? That's the rumor. It's kind of a funny rumor, but not unbelievable. I remember Simon Le Bon of Duran Duran found his future wife, Yasmin Parveneh (now Yasmin Le Bon) in a fashion magazine and then set up a meeting. Famous guys do operate this way sometimes. If Leo found model Amber Valletta in a magazine, it's hard to say which magazine it was. She was a very successful model who appeared on the cover of sixteen issues of American Vogue. That's more Vogue USA covers than most models get!
Amber was a supermodel and she used to hang with Shalom Harlow, who was also one of the big models of the time. Amber was born in Arizona and she's five foot nine. Her relationship with Leo seemed to be more of a fling than a long-term thing. Amber supposedly dated DiCaprio in 1998. Amber was pretty busy at that point, just like Leo was. It's often hard for busy, successful people who travel a lot for work to get their schedules together, so keeping the relationship going might have been too much of a challenge.
These days, Amber lives in sunny Los Angeles. She's still modeling and her latest modeling gig is for an Aussie accessories collection called The Daily Edited. She is now 44. You've probably seen Amber in films, including What Lies Beneath and Revenge.
Amber used to be married to a volleyball player, Chip McCaw, who competed at the Olympic level.  Their son, Auden, was born three years before their wedding. The couple ended their marriage in 2015.
20

Eva Herzigova Went from rockstar to leo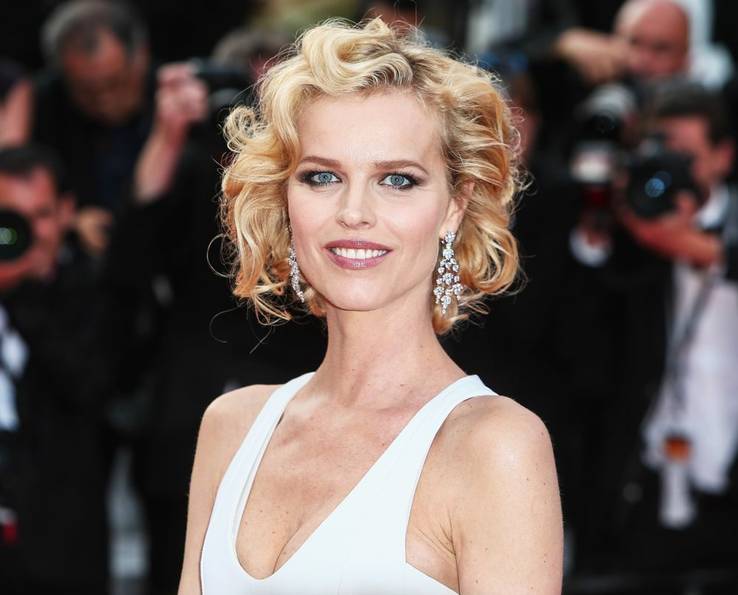 Eva Herzigova was born in March of 1973. She's five eleven and her height and beauty have contributed to a very long and successful modeling career. You probably know Eva because she was the Wonderbra girl. She wore their famous push-up bra in ads, some of which were on huge billboards in major cities. Eva is very elegant, but also has a touch of Marilyn Monroe glamour. She's able to do high fashion and more commercial modeling.
Eva is now 45 and she's rumored to have dated Leo in 1998. According to a story at The Independent website, her dalliance with DiCaprio began while she was still wed to the drummer from Bon Jovi, Tico Torres. Eva and Tico called off their marriage after only two years.
I checked Eva's Instagram to see what's she up to and she looks as beautiful as ever. She doesn't look much different than she did while she was modeling Wonderbras. She has three boys with her partner, Gregorio Marsiaj. He sons are named, Philipe, Edward, and George.
In 2003, she used La Senza (a lingerie brand in Canada) for breaching her contract. The company wouldn't pay her for modeling that she did for them (the tab was twenty thousand bucks) because she had cut her hair and they didn't like it.
19

Bar Rafaeli And Leo Seemed Very Close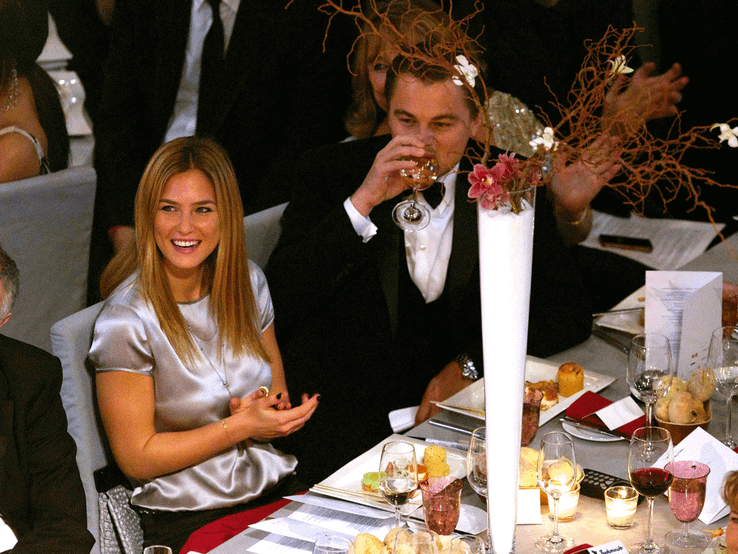 Leo says that his relationships tank because he always goes away to film movies. This means months away from everyone and that causes problems that lead to breakups. Is this what caused his breakup from Israeli model, Bar Rafaeli? Bar is so beautiful and she and Leo had a real relationship, rather than a quick fling. It seemed like this couple might go the distance, but, as is Leo's way, he eventually moved on to more relationships with other models.
Rumors were flying around when these two split. One story indicated that Bar wasn't able to stop sobbing after the breakup. Another indicated that Leo gave up on Bar because he wanted to start a family and she didn't. There was an age gap of over a decade between this couple and the age gap (DiCaprio was older) may have contributed to the couple's problem and eventual split.
Bar is doing just fine. She's now 33. She's rumored to be worth twenty million dollars and she's one of the most famous fashion models that's ever come from her home country. She was just a baby when she started modeling. She was with Leo from 2005 to 2009. She's now married to a businessman from Israel. They have two little girls.
Featured Today
20 Surprising Facts About Vladimir Putin's Family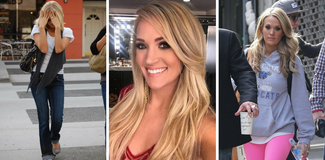 20 Things About Carrie Underwood That Make Fans Rethink Her Nice Girl Image

20 Regular People Who Tried To Look Like A Kardashian (And Are Outshining The Originals)

18

Anne Vyalitsyna is a Russian Fashion Model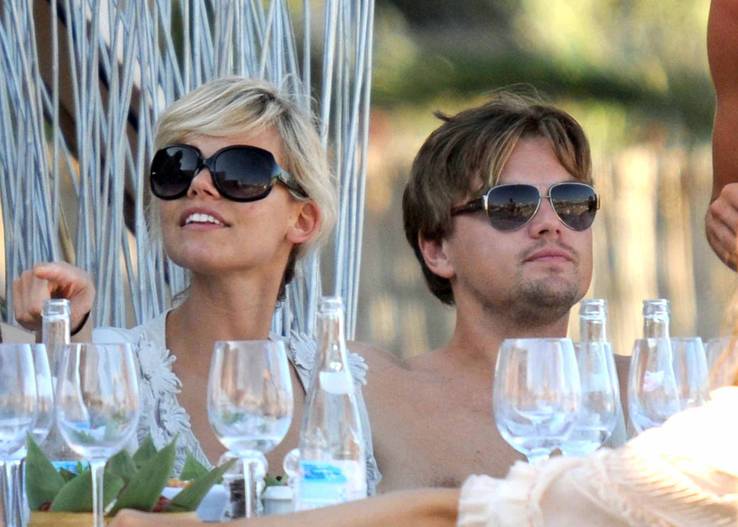 Better known as "Anna V", this model is Russian-American. She's currently 32 years old and she's appeared in the Sports Illustrated Swimsuit issue yearly for a ten full years! Born in March 1986, she certainly fits Leo's criteria for a romantic partner. However, she didn't date DiCaprio for very long. These days, Anna is engaged to Adam Cahan and she has a child, Alaska Cahan.
According to The Sun, when Leo started seeing Anna V, she was the tenth Victoria's Secret model that he dated. That's pretty crazy, right? When these VS models start dating DiCaprio, do they tell themselves that it's going to last?
How can they possibly believe that? It would be weird if you were dating someone who'd been with so many of your co-workers! Anyway, it has to be said that most models who date Leo gain from it. It's not just about spending time with him. We don't know him. He might be nice or he might not be. Only those close to him really know what he's like. The models gain by getting press. The fame that models get from being with DiCaprio may be utilized in order to get new jobs and charge higher hourly rates for modeling.
I'm not saying Anna V dated Leo for this reason, or that any of the models on the list did. But some of the models might have considered the career benefits when they agreed to date this famous modelizer.
17

Madalina Ghenea Is a Model from Romania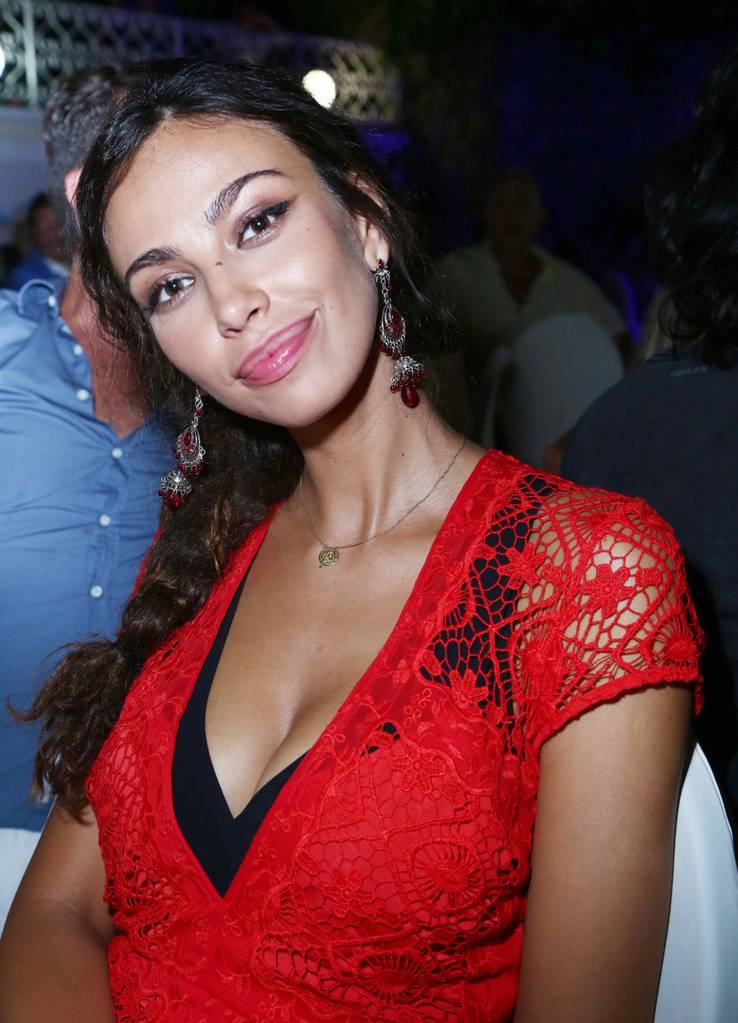 This model that also dated Leonardo DiCaprio is slightly different from his usual type. She's not a blond or caramel-haired female. The stunning model Madalina Ghenea comes from Romania and she is rumored to have dated Leo in 2011.
According to a British tabloid, Madalina was a bit of a wild child in her teens. She was actually kicked out of high school for participating in a sensual photoshoot. At the time, she was only 16. Leo and Madalina were spotted together in Australia in 2011, while DiCaprio was making a movie.
She's been modeling since she was fourteen. After getting expelled, she attended a different high school. A quick glance at her official Instagram profile shows that she is still posing the scantily-clad way! She also has an adorable little girl who looks just like her!
This relationship really seemed like a fling. Leo was in another country, making a movie. Who knows if he intended to keep seeing Madalina once he was back on home turf. Guys like Leo have so many women interested in them. For this reason, they may not give their hearts too easily. It's just too easy for men like Leo to find other partners.
Sometimes, women are blinded by fame, money and good looks. They consider the surface, rather than what's underneath. Leo is very talented, but his womanizing sends a worrisome message. He's getting a bit old for all of this stuff. He's now 43.
16

Erin Heatherton Was a VS Angel Until 2013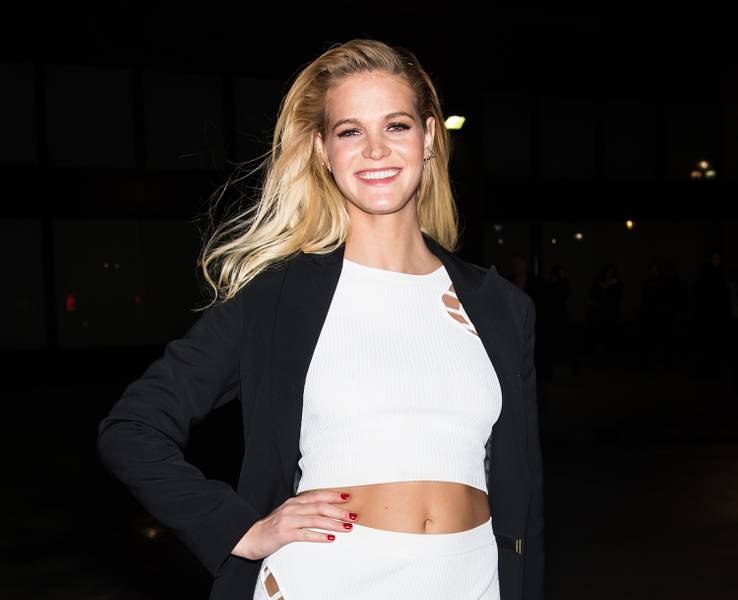 VS angels are hot and that's why Leonardo DiCaprio dates them. It's that simple and basic. He dated stunning blond Victoria's Secret angel, Erin Heatherton, who real name is Erin Heather Bubley, for ten months in 2011. Erin is definitely at peace with her breakup with Leo. According to a Daily Mail report, she's found her dream man, who is a musician from Australia, and she feels that her current relationship is deeper and more meaningful than her relationship with Leonardo.
I've noticed that a lot of models who date Leo tend to move onto long-term partners shortly afterward. These ladies settle down after their romances with the Wolf of Wall Street star. Maybe the women realize that they need more from a relationship than being one of a string of models.
Leo dates so many models that they seem a bit disposable and interchangeable. Does he make the women feel disposable? If so, he may just push them into true love with other men.
Erin considers Leo a friend and thinks he's great. She's not spilling any juicy secrets about their time together. She's very diplomatic about her ex. Erin was reportedly very sad when her romance with Leo ended, but she's gotten over it.
15

Toni Garn Is a Model Who Lived With Leonardo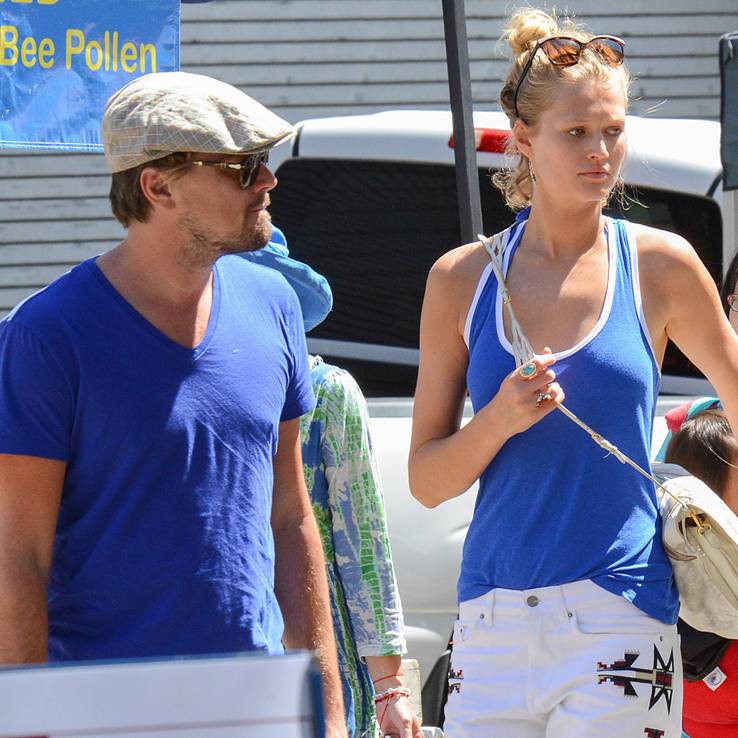 Here's another Leo/model relationship that seemed fairly serious. Leo seemed quite smitten with the blond model, Toni Garn, who reportedly lived with him. Toni and Leo dated for eighteen months before throwing in the towel. They were spotted at Farmer's Markets together and caught doing other typical couple stuff. They dated from spring of 2013 to winter of 2014. Paparazzi caught them together again in 2017 when they were eating dinner in NYC. Just hours before, Leo had been "papped" with the model, Lorena Rae.
Toni's full name is Antonia and she's German. She became well-known in 2008 when she was chosen to be a Calvin Klein girl. She's currently 25 and is represented by a couple of modeling agencies.
According to the Daily Mail, the couple split after Leo was photographed exiting a night spot with a bevy of beauties. When they broke up, Toni was just 22 and Leo was 40. Toni didn't really seem to go after fame while she was seeing Leo. She was one of the models who kept things a bit more low-key. Judging by the fact that these two had a friendly dinner just last year, their breakup was amicable. Whether they got romantic during their reunion dinner is really anyone's guess.
14

Kelly Rohrbach Starred in the Baywatch Reboot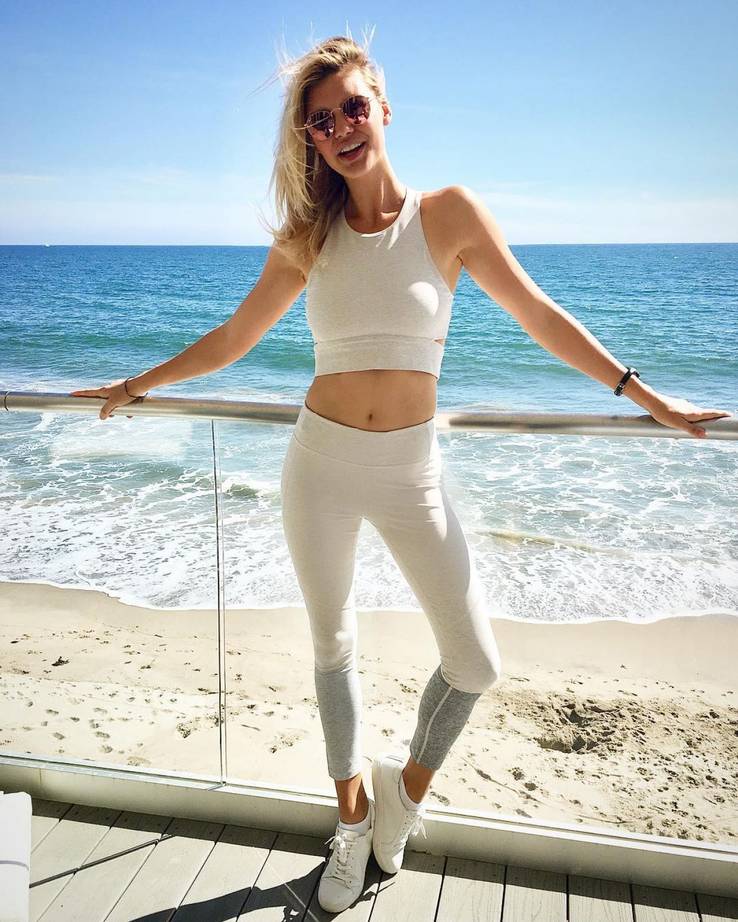 Did you see Kelly Rorhbach in the Baywatch movie? I did and her performance was fine. However, I have to confess that I couldn't make it through the whole film. It was just awful. Anyway, Kelly did fine in the movie and looked amazing in her red swimsuit. She does seem to have a lot of charm and beauty.
There were rumors that Kelly and Leo were going to get married. Never believe the Leo marriage rumors. Nothing ever happens. Right around the time when Kelly and Leo split, she landed the part of C.J. in Baywatch. This was quite a coup for her. Tons of models and actresses wanted that part. So, getting that role may have taken the sting out of what is commonly perceived as a "mutual" breakup.
Kelly was born in January 1990 in the Big Apple. She was brought up in Connecticut. Her father has Swiss ancestry. Kelly earned a university degree from Georgetown (for theatre) and has appeared on a lot of TV shows, such as Rush and Two and a Half Men. She's also modeled for The Gap, Old Navy, and the Sports Illustrated Swimsuit Issue.
In March of last year, Kelly was dating the heir to Wal-Mart. His name is Steuart Walton.
13

Camila Morrone was at Coachella with Leo this year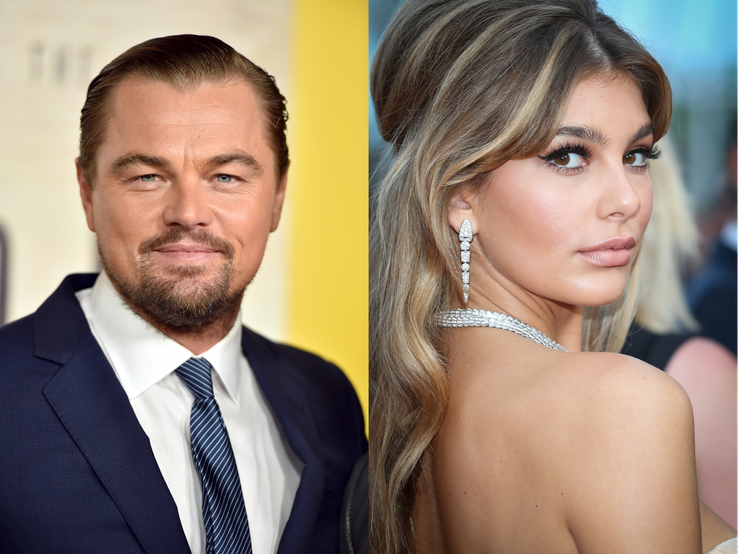 Now, let's talk about Leo's current lady. Of course, she's a model and her name is Camila Morrone. She was spotted cuddling and partying with the actor at Coachella this year. Camila is from Argentina and she is 20 years old. Leo is currently 43. So, we're talking a 23-year age gap!
According to a W Magazine story, Camila comes from a showbiz family. Both of her parents act and in fact, her stepfather is Al Pacino. She lives in Los Angeles but was born in Buenos Aires. Rumors about her relationship with Leo started surfacing in the winter when they were spotted enjoying some retail therapy together. They were also papped walking together in L.A.
Camila is buddies with Kendall Jenner and, like Kendall, she models for a living. Her modeling career began when she was hired by Victoria's Secret to pose for their catalogs and lookbooks. This happened two years ago. She hit the runway for Moschino during the fashion house's resort show in 2017.
Sources indicate that the couple looked very happy while they were at Coachella. There are photos of the couple lazing in the grass. Camila's head is in Leo's lap. They certainly look comfortable together in the pics. Will this relationship last? Probably not.
12

Nina Agdal Hails From Denmark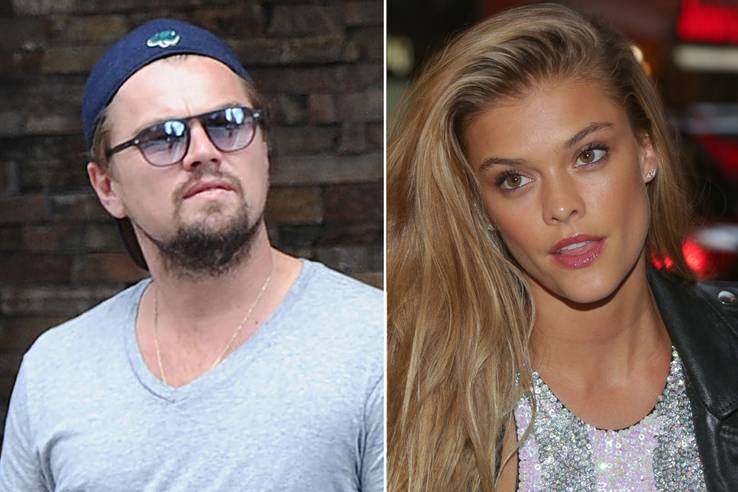 I think this is the second Danish beauty on the list of Leo DiCaprio love interests. The first was Helena Christensen. Nina Agdal split from Leo in May 2017. They are rumored to have dated for about one year. According to a source, the split wasn't acrimonious. They're still friendly.
Shortly after the breakup, Leo was out partying again and he was soon canoodling with another model love interest, Ella Ross, who is an ex of Scott Disick. Nina was just 24 when she dated Leo and he was 41. They were "papped" in Malibu and in Ibiza.
Nina didn't have to make much effort to get involved with the modeling world. Like so many tall and thin beauties, she was scouted. Then, she was a contestant in the Elite Model Look competition. She wasn't a contest winner, but she snagged a contract with the Copenhagen branch of Elite Models. She kept attending school and modeling on the side. When she got her diploma, she headed for the USA.
Nina has been very successful. She has modeled for big brands, including Elle, Bebe Stores, VS, and Billabong. As of 2016, she's represented by IMG Models.
11

Roxy Horner Is From the UK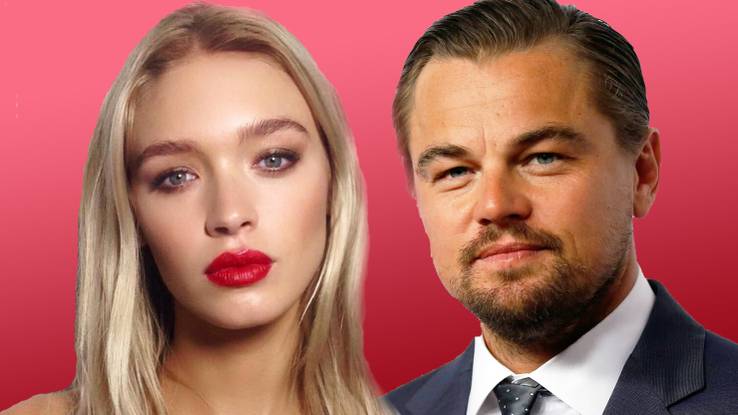 Roxy Horner was born in Essex, England and she's 26. She's a model. Leo was spotted with her in summer of 2016. He reportedly saw her before that time and then got together with her again. Roxy denied the romance rumors, but she and Leo have been caught by paparazzi more than once.
Roxy claimed that they are "just friends". Maybe it's true. Basically, when Leo is photographed with a model, people assume it's romantic. Few assume it's true love. After denying the romance with Leo on Twitter, she deleted the denial tweets. That's a great way to keep people guessing!
Roxy is into modeling and music. She's much younger than Leo, like most of the others. It seems like Leo just hung out with her when he was in London for work. He has a habit of enjoying very brief relationships with women while he's filming away from Los Angeles. The relationships rarely last past the final day of filming.
Roxy is one of a long list of models who have dated Leo. It's actually kind of unbelievable how many models he has dated. I'm not sure what it all means. Does any of it mean anything to him?
10

Lorena Rae Comes from Germany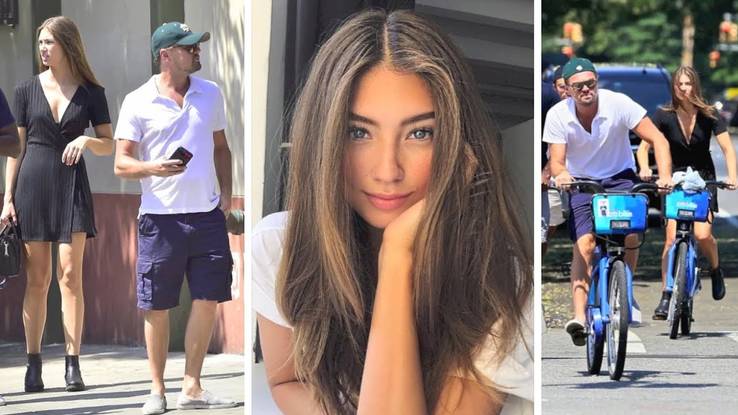 Now it's time to talk about another German model that Leo has spent time with. Her name is Lorena Rae. Funnily enough, Leo was "papped" with Lorena at an NYC hotel one afternoon…and then got caught having dinner with another German model, Toni Garn, later that evening. At the time, Toni Garn was his ex. This "special" day happened in September of 2017.
Lorena is five feet eleven inches tall and she was born in July 1994. She's a brunette, although she may have enough blond highlights to qualify as Leo's preferred type. The relationship between Leo and Lorena unfolded in summer of 2017. It's clearly over now, as Leo was at Coachella with another woman. Do you think that Lorena was hurt when things wound down with Leo? Most of Leo's ladies are so much younger. I assume that they get hurt when he starts seeing them and then stop seeing them. It kind of makes me feel bad. However, some of these girls may leave him.
Lorena's official Instagram account doesn't provide much information about her love life. It's mostly a grouping of modeling shots. She's certainly gorgeous. I wouldn't say she fits Leo's type super-well, though. He does tend to go for blondes or dirty blondes, like Eva Herzigova and Blake Lively.
9

Ella Ross Used to Date Scott Disick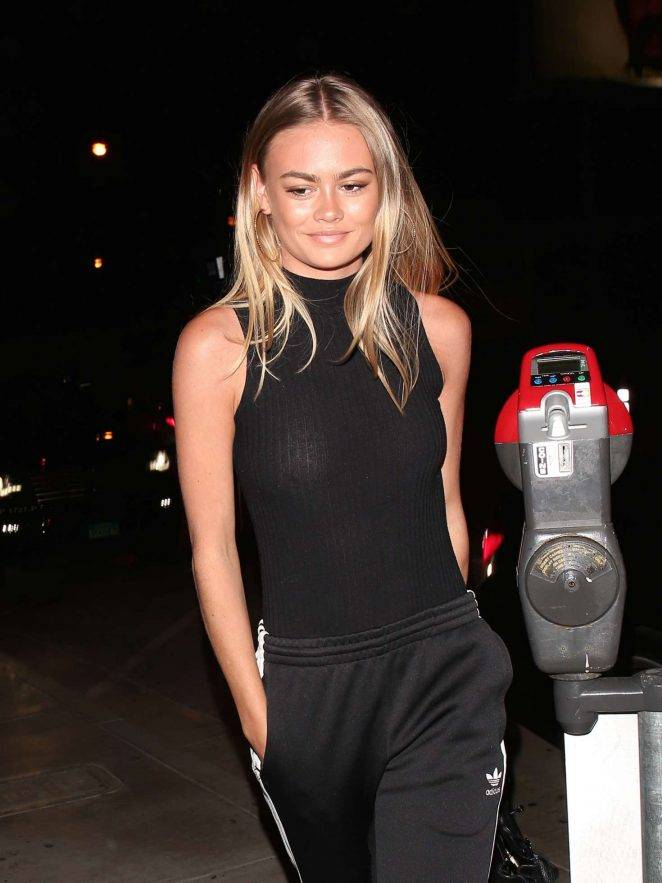 Ella Ross has an offbeat beauty that is kind of interesting. She's not quite as "candy box" pretty as most of the ladies that Leo modelizes. Her features are very strong and that makes them interesting. Ella reportedly used to date "Lord Disick". Neither she nor Scott has ever publicly commented on their relationship. She was photographed with Scott in typical couple-type shots. Then, she was rumored to be involved with Leonardo DiCaprio.
Ella is a model, stylist, and socialite from the United Kingdom. She seems very confident. According to rumor, Ella was Leo's chosen model companion after his relationship with Nina Agdal failed. It's possible that Ella was the reason why it failed. Leo was spotted doing a bit of dancing with Ross at the Peppermint Club in Los Angeles.
Like many of Leo's relationships, this one seemed to flicker briefly and then burn out. It's hard to confirm some of these relationships, but inside sources often reveal things about Leo's love life to publications. It's safe to say that Leo gets tired of unnamed sources sharing information about his private life, whether that information is true or not. Ella and Leo aren't photographed together these days. He has another lady.
8

Miranda Kerr (Major Star) Is Now Married to the SnapChat Guy
Miranda Kerr is very famous and extremely pretty. She's also the subject of controversy now and then. For example, she was linked with Justin Bieber and it's rumored that Justin and Miranda's ex-hubby, Orlando Bloom, came to blows over the VS Angel in Ibiza, while Leo sat there and watched (and laughed and clapped). Leo allegedly enjoyed watching Orlando punch Justin Bieber.
The lives of the rich and famous are often enviable and sometimes so silly. It would be pretty entertaining to watch Justin and Orlando tangle in a nightclub. Miranda hasn't commented on her alleged hookup with Justin Bieber. Miranda is no longer a VS Angel. She's focusing on her new marriage to the founder of SnapChat, her son, Flynn and her entrepreneurial activities. She'll probably always model sometimes.
Leo was spotted enjoying a meal with Miranda in 2013, while the two were in Las Vegas. Around this time, stories began to surface about Leo having left his girlfriend, Toni Garn.
Miranda certainly is beautiful and she may have caught Leo's eye. However, I've noticed that Leo doesn't tend to enter into LTRs with mommies. He seems to prefer having girlfriends who are not parents. Maybe it's easier for these types of girls to go with him anywhere that he wants to go. Miranda does have a son, so she may not be Leo's ideal match. Plus, she's married to someone else now.
7

Chelsey Weimar Is a Dutch Model
Ok, we've made it to the 20th model on the list. I may have missed some, but this is fairly comprehensive. This lady is a Dutch model. According to Page Six, she was seen snuggling with Leo. Chelsey models for Victoria's Secret, so it's not hard to believe the Page Six report.
There isn't a whole lot of information about this model online. Her Instagram is heavy on modeling pics and low on text. She's a bit of a mystery. Anyway, she's not dating Leo anymore, that we know of. 
Chelsey was reportedly just nineteen years of age when Leo began dating her. One interesting tidbit is that Chelsy reportedly posted pics to her Instagram in the past which showed the interior of Leo's home. Was she trying to send a message? It's safe to say that a lot of other models who work for VS, like she does, probably recognized Leo's place if they followed her on Instagram.
There's no point in trying to mark your territory with a guy like Leo. He's eventually going to roam. I wonder sometimes if he'll have a Clooney moment and find a mature, smart and fascinating partner who changes him completely and makes him want to get married. That would be pretty entertaining.
6

Bijou Phillips' Dad Was a Folk Rock Legend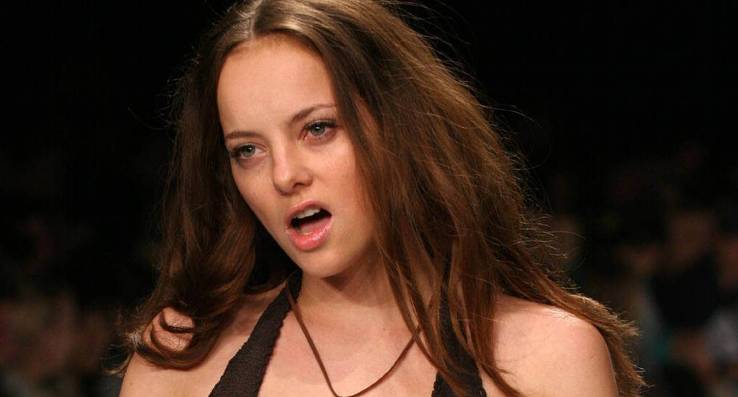 When Leo was younger, he dated Bijou Phillips, who is the daughter of folk-rock legend, John Phillips. John Phillip was in the Mamas and the Papas. That band wrote, "California Dreamin'". Bilou was born in 1980, so she's 38 now. She's a singer, socialite, and model. Her Mom is an artist named Genevieve Waite.
Bijou has moved on from Leo. She's married to Danny Masterson now. Remember Steven Hyde from "That 70s Show"? That's him! Bijou seemed to have dated Leo during 1998. Bijou was only 18 when they got together. In 2017, he was spotted with Bijou again, but it was probably just a friend thing.
Since Bijou couldn't make it last with Leo, she decided to tie the knot with Danny Masterson. Bijou says that Leonardo helped her to get a part in a film. She doesn't sound too bitter about their relationship ending.
Danny Masterson has been linked with Scientology. In 2017, four different women accused him of similar charges that Harvey Weinstein was accused of. Danny is getting plenty of bad press at the moment. Leo has never been involved with a cult (that we know of) and his exes tend to say nice things about him, rather than trashing him. However, Leo is very powerful and he exes wouldn't get much benefit from criticizing him publicly. They might pay for it in terms of their careers.
5

Gisele Bundchen Is Now Married to Tom Brady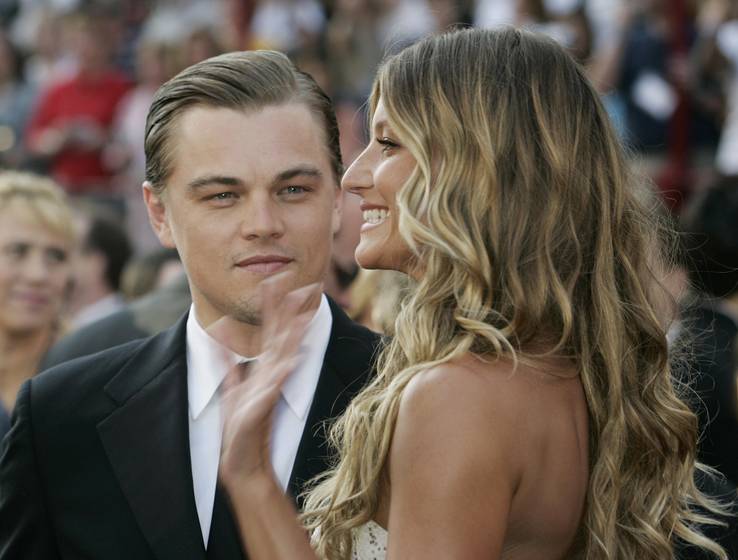 Leo and Gisele…they were once everywhere in the press. They were a celebrity couple that people were obsessed with. Gisele was born in Brazil and is of German ancestry. Her long, lithe body and glorious mane of highlighted hair made her a modeling superstar. Both Leo and Gisele commanded the highest fees in their fields. These two were like Barbie and Ken. They seemed to be the perfect couple.
While they did appear to be very happy with each other for a long time, they are not together now. Gisele is married to hunky Tom Brady, who suffered some stress during Deflategate. Leo has moved onto a younger model.
Gisele is a very driven person and I doubt she spends a lot of time brooding over her breakup with Leo. She's more interested in doing her best at everything that she does. Also, she seems very devoted to Tom Brady, who has the same type of pretty boy looks like DiCaprio has. It might be argued that Gisele traded up because Tom Brady does not appear to be a womanizer like Leo is. He seems committed to his marriage. Gisele has been married to Tom Brady since 2009 and they have two children.
Gisele has said that she and Leo don't have any hard feelings towards one another. The Mirror reported that Gisele had been frustrated because Leo wasn't giving her enough attention. She seems to get tons of attention from Tom Brady, so she's found something better.
4

Paris Hilton Is a DJ Now
Did Leo get down with Paris Hilton? Remember when Paris was the most famous socialite out there? Paris had a lot of power and cachet at one time and she was often funny on her reality TV show, The Simple Life, which co-starred Nicole Richie.
I don't think Leo would own up to dating a party girl like Paris. A lot of celeb guys have been rumored to date her and be into her, without ever commenting on their relationships with her publicly. She is blond, so there may have been an attraction. She is rich, so she moves in many of the same circles.
The truth is that a guy like Leo might be slightly embarrassed to reveal a relationship with Paris. Her image, despite her rich girl upbringing, is kind of embarrassing. Leo parties, too, just like Paris, but, because of his talent and A-list film projects, he manages to retain an impressively classy image.
Paris is a DJ these days. The "party girl" is actually pretty productive, year in and year out. Paris and Leo apparently skipped a party in 2014 because there would be reality TV show cameras at the social event. Maybe they were trying to keep their closeness a secret?
3

Natasha Henstridge Played An Alien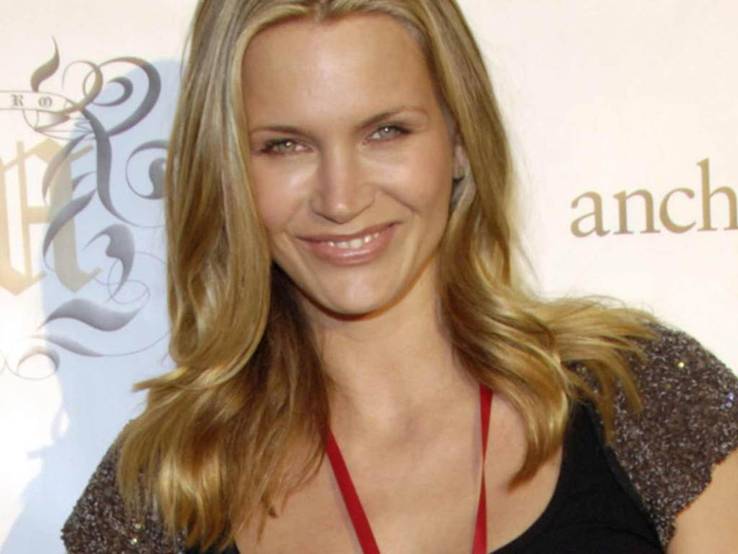 Remember when angular beauty, Natasha Henstridge, played a hot alien in the movie, Species? That's basically this pretty lady's main claim to fame. Men were captivated by her beauty. She played an alien who used her surface beauty to lure men in. Did she use her feminine wiles to attract Leo? Natasha really is gorgeous, so it's not such a stretch that Leo wanted to be around her, especially when she was at the height of her fame.
Leo was rumored to start dating her right before she began filming Species. She was one of the hot new things in Hollywood at that time. Leo loves blonds, so Natasha is his type. These days, the Canadian-born actress is twice-divorced and has two sons. She looks fantastic and her official Instagram page shows lots of fun trips and happy smiles.
Natasha has a thyroid condition which tends to trigger weight gain. However, despite her health issue, she seems to look much the same as she always has. She started out her showbiz career by winning a big modeling contest in Canada, so she has always had enviable looks. While she's gorgeous, she's a bit different from most of the women that Leo has dated. She's not quite as soft. She's more womanly and strong.
2

Blake Lively Is Happy With Ryan Reynolds Now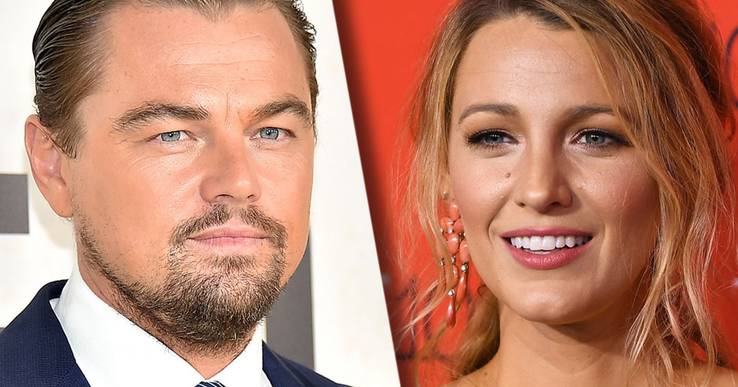 Did this beautiful woman break Leo's heart? There are stories from major gossip and entertainment sources which indicate that Blake left Leo for Ryan Reynolds. Blake is absolutely stunning. Plus, she's an icon because she played Serena van der Woodsen on Gossip Girl. Anyone who got addicted to that show (including me) knows just how great Blake looked and how fun she was in the part. Was Blake one of the rare women who decided that she could do better than Leonardo DiCaprio?
Blake is his type and actually might be more glam than many of the models he dated. She really stands out and that's why she stole Ryan Reynolds' heart. Ryan is always gazing at Blake lovingly when they are out together because she is a stunning woman who is also sweet.
Blake has been linked with some famous guys. Aside from Leo, she dated Penn Badgley (Lonely Boy from Gossip Girl) and Ryan (before marrying him). There were some unpleasant rumors about her and Ben Affleck while they were filming Our Town. Ben was married at the time, so let's hope that those rumors weren't true! Another juicy rumor is that Blake was disliked by Leo's Mom, whom he is very close to. Leo is very devoted to his mother.
1

Rihanna Has Moved On With A Billionaire's Son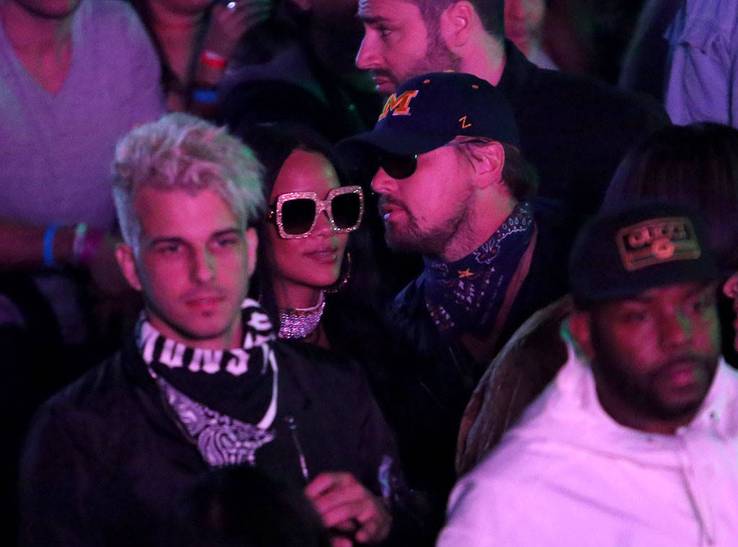 Rihanna is a total mega-beauty. She's the darling of Vogue Magazine, the muse of shoe god, Manolo Blahnik, and the woman of Drake's dreams. When she was in the process of enchanting the entire world, did she enchant Leo, too? It seems so, at least, for a little while.
Rihanna and Leo partied together at one of the annual Crop Over festivals in Barbados. They seemed kind of close like they were more than friends. Rihanna and Leo didn't comment on the rumors, but the pair were believed to be a real couple for a while. This April, Leo brought a young lady to Rihanna's Coachella party. Clearly, whatever was between Leo and Rihanna (if anything) is over and Leo and Rihanna are cool with that. Rihanna is dating a billionaire's son and seems more committed to him then she has been to other partners.
Leo remains committed to no one. Most people would be embarrassed to date scads of models for years and years, relentlessly following the same patterns. However, Leo is Hollywood royalty and basically untouchable. He does what he pleases. Obviously, what pleases him is dating a ton of models, most of whom are roughly half his age.
Sources: Wiktionary.com, NYMag.com, Dailymail.co.uk, Wmagazine.com, People
Source: Read Full Article