People love to keep up with celebrity relationships. The world of celebrity dating is interesting because it seems like everyone knows everyone but, in actuality, there are always people that end up together that you would have never even imagined would get along or be attracted to one another. There are some celebrity couples who get together unexpectedly and totally work out in the end but there are others who we wouldn't put together for a reason and they, unfortunately, will have to find that out for themselves the hard way.
We can probably trace the motives behind some of these odd pairings like Dane Cook and his new young girlfriend, Kelsi, and Bella Thorne and her messy new lover, Mod Sun, whereas, Demi Moore's new relationship with her boy toy, Nick Jonas, leaves us all scratching our heads. Amy Schumer shocked us all when she announced that she got married out of the blue to a seemingly random chef, but hey, it seems to be working out… so far.
Other celebrity couples, like Aaron Rodgers and Danica Patrick, Emma Watson and Chord Overstreet, and Cara Delevingne and Paris Jackson, were surprising because of other factors but now that we look at them, we can see that they're actually perfect for one another! Here are 20 celebrities who chose surprising people to date this year.
20

Bella Thorne And Mod Sun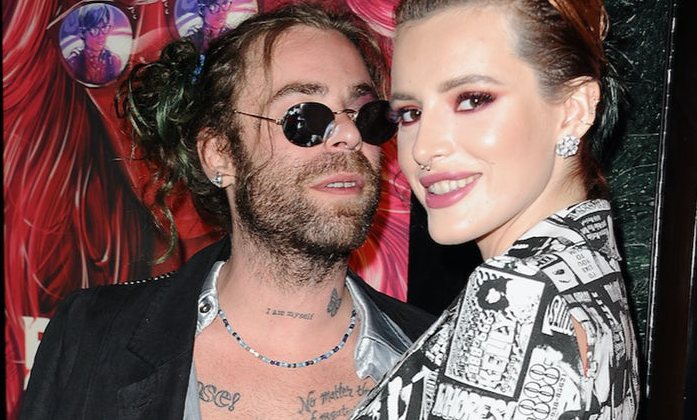 Bella Thorne used to be famous for starring on Disney Channel but now, she is more well-known for her trysts with older men, like Scott Disick, and her wild partying ways. Her latest man, Mod Sun, is a rapper on the up and up, who some people think is probably using the young actress for media attention. Thorne's fans are also concerned that this relationship is just her latest cry for help.
Mod Sun is more well-known for his love of a certain substance that is only legal in states like Colorado and California than he is for his music. The celebrity couple was caught getting close at the Coachella music festival, according to Daily Mail. Most people are guessing that this new relationship won't last until the end of the year.
19

Dane Cook And Kelsi Taylor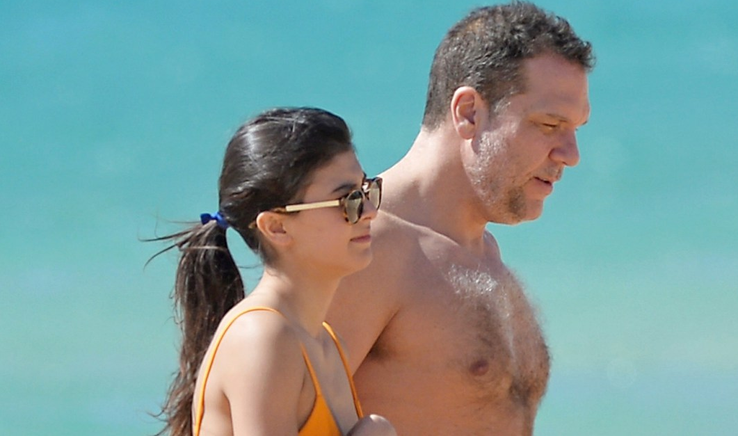 Many of us would recognize the comedian and actor Dane Cook's face, but he has aged quite a bit over the last few years.
He has only been in the tabloids lately because of his new girlfriend, who is only 19 years old.
Cook is 46 years old and arguably less conventionally attractive than his young new partner. The two caught the paparazzi's attention back in February when they were vacationing in Maui. The comedian's girlfriend was wearing an orange bikini and showed off her toned physique, while he showed off his physique in a pair of swim trunks, according to People. Many people assume that the young singer is only dating Dane for his money and for media attention but based on their social media posts, the two seem to get along swimmingly.
18

Cara Delevingne And Paris Jackson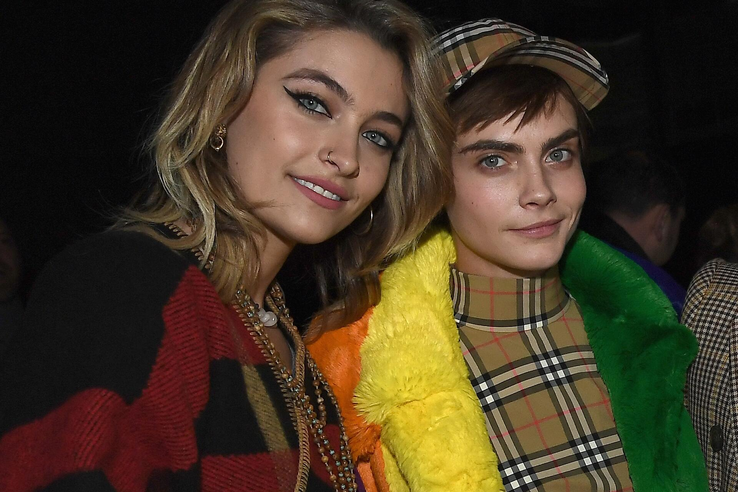 If you have not seen Cara Delevingne's face all over the magazines and billboards, you must be living under a rock. Paris Jackson, on the other hand, is a lesser-known face but well-known name, due to the fact that her father was the world-famous Michael Jackson.
Paris is becoming a bit more recognizable now, as she has made some appearances modelling and has appeared on shows like Star. 
Cara, 25, and Paris, 19, have not publicly confirmed their relationship with one another, but they pretty much don't have to—it's obvious that these two are smitten with one each other. They have been photographed all over the place, canoodling and giggling, Us Weekly reported. Paris even uploaded a photo of Cara fooling around, jumping on her bed on her Instagram recently. It is pretty clear that these two are hooked on each other.
17

Camila Cabello And Matthew Hussey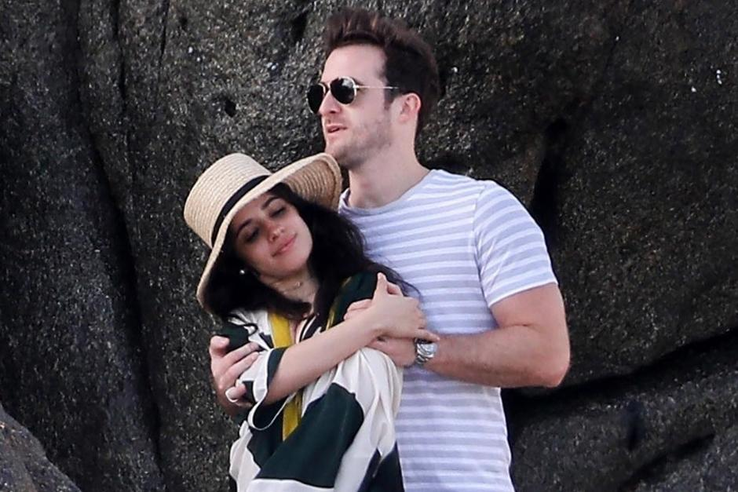 Camila Cabello has gotten a lot of attention since leaving her band, Fifth Harmony, to take on a solo career, with breakout hits like "Havana" and "Never Be The Same." Her fans were pretty surprised when she was spotted canoodling with the dating coach, Matthew Hussey, back in February, while vacationing in Mexico. Camila, 20, is ten years younger than Matthew, 30, but the two looked to be enjoying a romantic getaway.
They kept quiet about their relationship for the first month or so but in March, Camila told E! Online that she feels like she has been on "cloud 9" since she started dating Hussey and that she is "really, really happy." She said that she is a private person who likes to keep her romantic relationships sacred and protect what they have, so it isn't likely that we will get too many juicy details moving forward.
16

Amy Schumer And Chris Fischer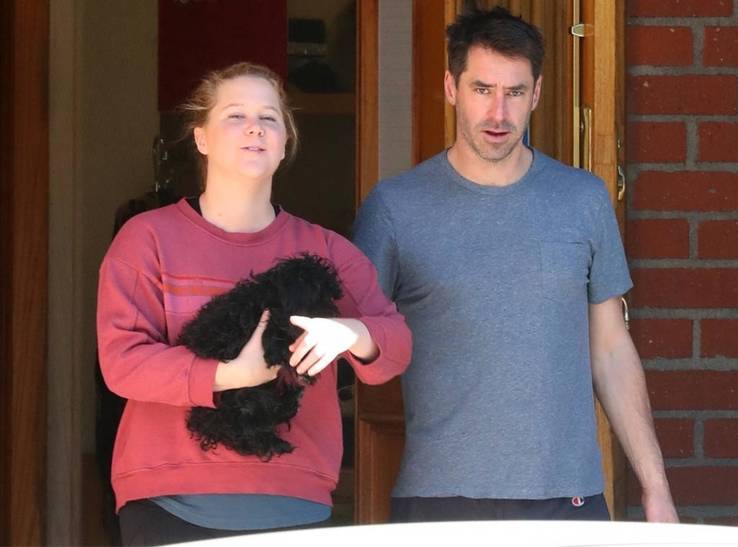 Amy Schumer surprised everyone, including her friends, with a wedding to the chef, Chris Fischer, after only a few months of dating. The I Feel Pretty star tied the knot in Malibu, according to Us Weekly, and the guest list included Jennifer Laurence, Larry David, Jennifer Aniston, David Spade, and Judd Apatow—just to name a few.
The ceremony and reception were said to have been thrown together at the last minute and most of the guests found out the wedding was happening just a few days before.
It turns out, Fischer's sister is Amy's assistant, which is how the two were introduced. Her best friend and fellow comedian, Bridget Everett has said that she is totally in love and "very happy." Her romance with Ben Hanisch, with whom she was in a relationship with for a couple of years, just ended in May of 2017, which is why most people were so shocked to see Amy diving head-first into another relationship, but it seems to be working out for her.
15

Dakota Johnson And Chris Martin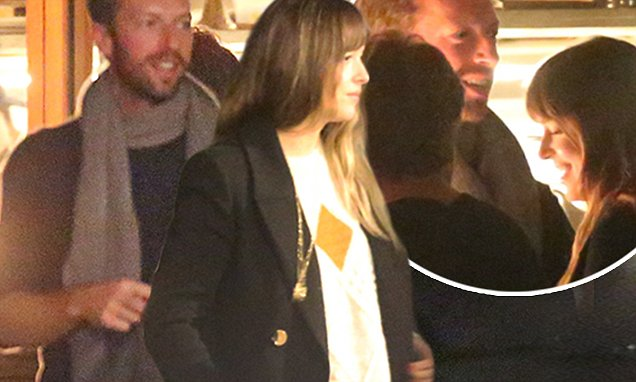 Chris Martin, the lead singer of the band Coldplay, is well-known for being married to Gwyneth Paltrow. The celebrity couple had the most infamous divorce announcement ever, claiming it to be a "conscious uncoupling." Anyway, since then, he has gone on to date beautiful women like Jennifer Lawrence and Annabelle Wallis. Dakota Johnson has been (or, at least, around) in the entertainment industry her whole life, with her mother being the actress, Melanie Griffith, and her father being the actor, Don Jonson. She has dated men like Benedict Cumberbatch and Jordan Masterson.
It seems that the two celebs have found love with one another, and although they have just started to appear publicly with one another, they have apparently been dating for at least a few months now.
The two arrived at Ellen DeGeneres' birthday party hand-in-hand and were even said to have had an amicable run-in with Chris' ex-wife, Gwyneth, according to People.
14

Orlando Bloom And Nina Dobrev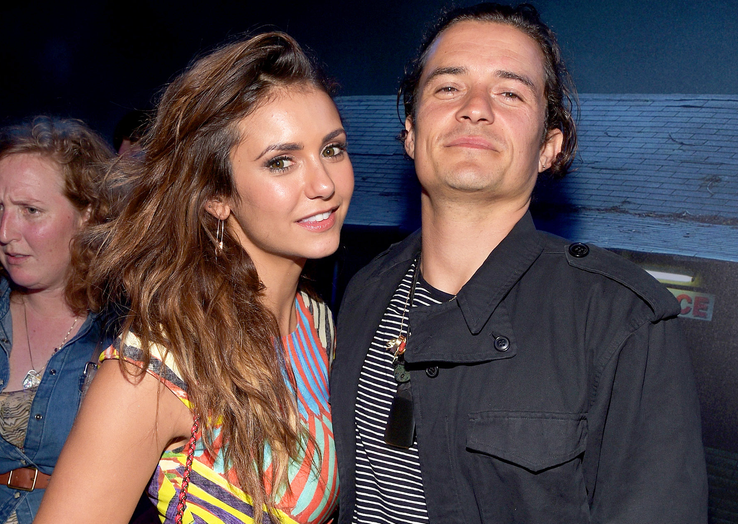 For the longest time, the Pirates of the Caribbean actor, Orlando Bloom was associated with being in a relationship with Katy Perry, although, the two were on and off for a while. In the past, The Vampire Diaries actress, Nina Dobrev, has dated handsome celebrities like Glen Powell, Austin Stowell, Derek Hough, and Ian Somerhalder, according to Ranker.
Although the two will not confirm their relationship to the public, it is alleged that Orlando and Nina have been dating, but sources told People that it is "super casual." Their 12-year age gap does not seem to be a bother to them and they seem to enjoy each other's company. Only time will tell as to whether this celebrity couple will make things exclusive or let their fling fizzle out.
Featured Today
Jesse Williams Ex-Wife Wants More Child Support

Former First Lady Barbara Bush Critically Ill, Refuses Medical Treatment

10 Royals Kate And William Are Close To (And 10 They're Not)

13

Selena Gomez And Justin Bieber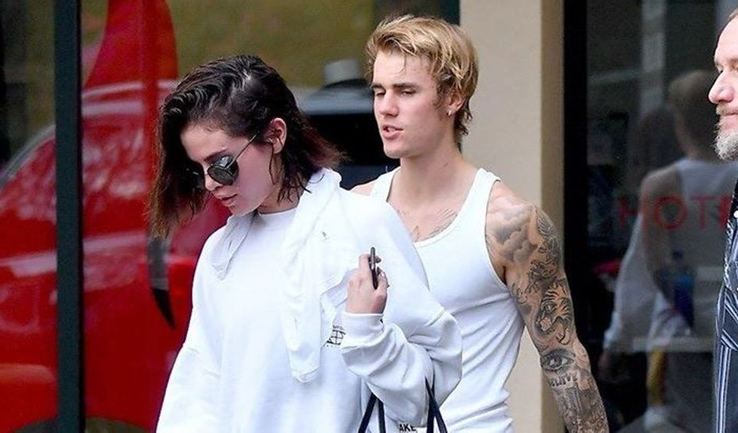 After a seemingly happy relationship with the singer, The Weeknd, most people thought that Selena Gomez had really gotten over Justin Bieber, once and for all. But unexpectantly, she ran back into his arms as soon as she was a single woman and the two have been making up and breaking up ever since. Selena has swooned over Justin for years and she has had enough struggles on her own, specifically health complications, so she does not need to be dealing with his childish antics.
For some reason, Selena continues to have a weak spot in her heart for the "Sorry" singer.
It was reported that Justin brought Selena along to his father's wedding and is trying to reintegrate her into his life. On the other hand, Selena's mother is totally against her getting back together with him, so much so, that she and Selena's relationship has suffered as a result. Their current relationship status is "still very close" but "know a serious relationship right now is too much to take on," according to Entertainment Tonight.
12

Amber Heard And Elon Musk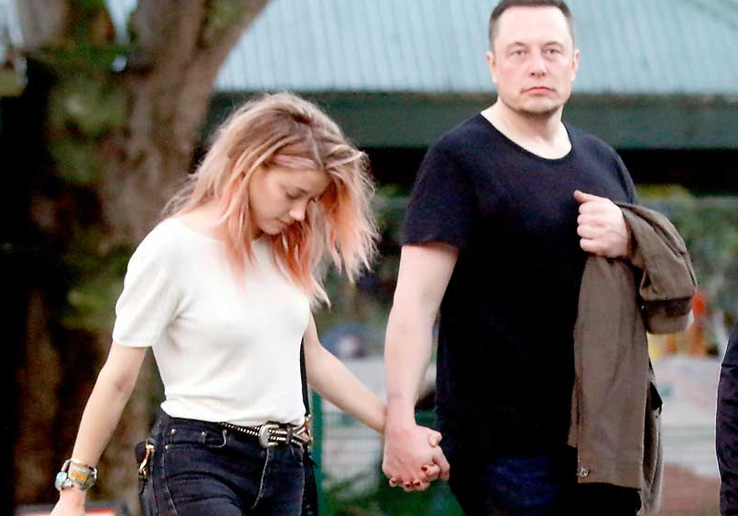 Everyone wished nothing but the best for the actress, Amber Heard after she got out of her obviously tumultuous marriage with Johnny Depp. She is so young, smart, and beautiful, and clearly, deserved someone to treat her so much better—we just didn't expect it to be Elon Musk! In case you are unaware, Elon Musk is the billionaire brains behind Tesla and SpaceX.
The billionaire became a bachelor in 2016, after divorcing his second wife, Talulah Riley, for the second time (yes, they got married twice).
Elon and Amber have had a bit of a rollercoaster relationship, breaking up and getting back together a few times. Most recently, they got back together at the end of January but had split again a month or so later. Elon has said that he was "really in love" with Amber, according to E! News. They are not currently together, but insiders have a feeling that they might end up back together again sometime soon.
11

Millie Bobby Brown And Jacob Sartorius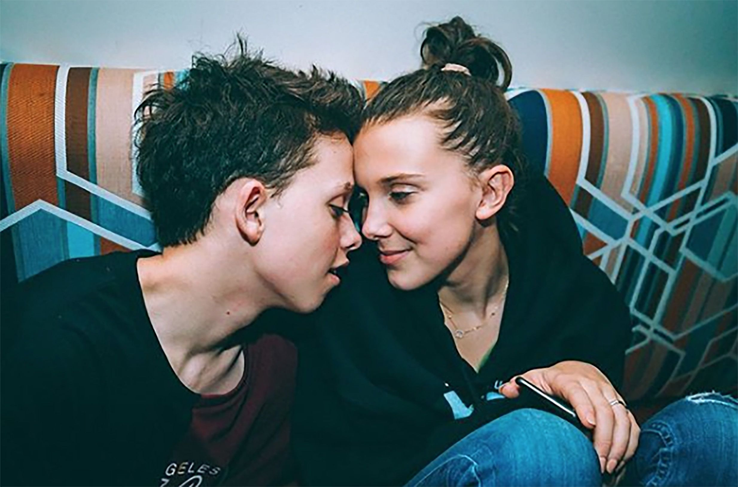 Millie Bobby Brown's stardom has blown up overnight after her breakout role in Stranger Things. This youngster is still only 14 but that is not stopping her from testing out the dating waters in the entertainment world. She has been dating the 15-year-old singer Jacob Sartorius for the past few months. She has not been shy about flaunting her new relationship all over social media for her fans to see.
After all, their relationship was practically born after months and months of Instagram flirting. Sartorius declared his love for Brown on Instagram just after Valentine's day on the actress' birthday, calling her a "beautiful girl." Now, it has recently been reported that the couple has split, and Millie has deleted Jacob from her Instagram after he was caught allegedly requesting inappropriate pictures from girls on Snapchat, according to Perez Hilton. Oh… young love.
10

Nick Jonas And Demi Moore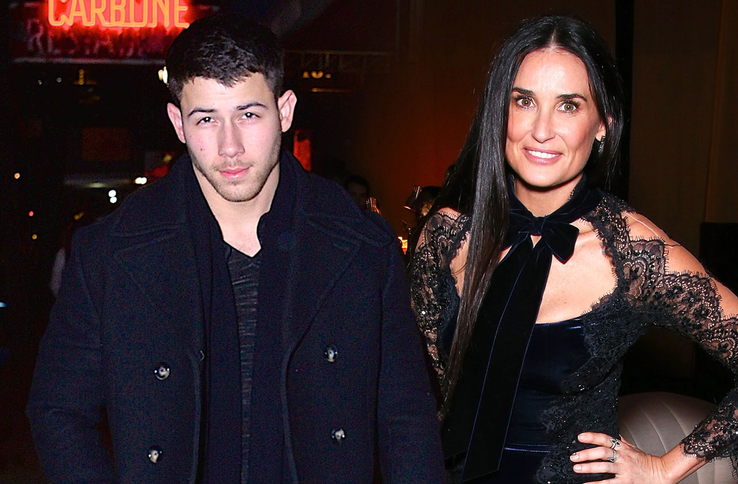 I think that it is safe to say that Nick Jonas has a thing for older women. I mean, first Kate Hudson, 38, and Delta Goodrem, 33, and now, Demi Moore?! The singer is proving himself to be celebrity cougar candy and they can't seem to get enough of him. And clearly, after marrying the much younger actor, Ashton Kutcher, Demi has proven that she enjoys the romantic company of younger men.
The actress, 55, is reportedly dating the former Jonas Brothers band member, 25. According to Radar Online, Demi's daughter, Rumer, who is 29 (and probably a more appropriate age to date Nick) set her mother up with the singer, figuring that since he was "single and has experience with older women" that he would be "up for a love connection." But apparently, Moore wants to keep their relationship on the down-low for now because she is still getting over the embarrassment of being dumped by Ashton.
9

Taylor Swift And Joe Alwyn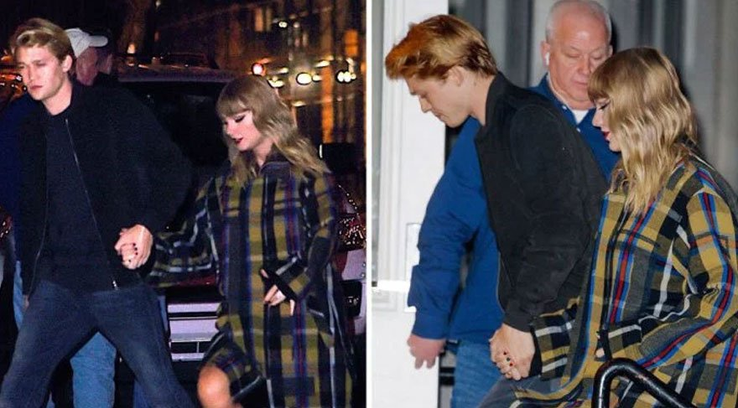 Taylor Swift may have learned the hard way about talking too much about her relationships, and now, she is completely hush-hush about her newest one. Elle reported that the singer is so serious with her new beau, that they are practically living together at his place in London. However, we just recently even found anything out about him. Taylor Swift and her new boyfriend, the model Joe Alwyn have only just begun making semi-public appearances together where paparazzi are able to capture their photos.
The two spent the first portion of their relationship holed up at Joe's house and she has spent the first part of 2018 mostly out of the spotlight. Many of her fans assume that she is in London, staying at Joe's, and preparing for her new Reputation tour. Maybe if she keeps this relationship out of the spotlight, it will turn out better than some of her other ones.
8

Aaron Rodgers And Danica Patrick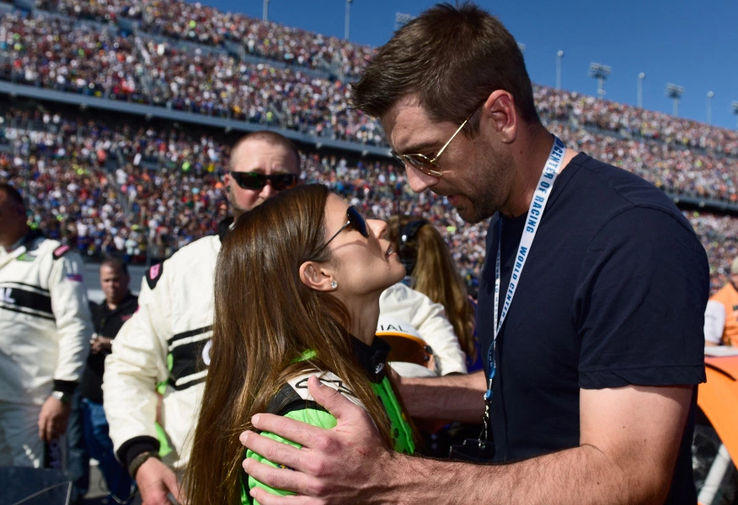 People were devastated when the NFL player, Aaron Rodgers, and Olivia Munn broke up— they seemed like the perfect couple! But he has seemingly found love again with a sportier type of girl, the professional race car driver, Danica Patrick. She is the only female to have ever won an IndyCar Series race and maybe she is more of Aaron's speed (no pun intended).
She recently appeared on The Rachael Ray Show, where she gushed about her "very kind" and "thoughtful" boyfriend. She also doesn't mind that he is so "tall" and "big." She shared that the two had just had an incredible bonding experience, traveling around the world on a mission trip, giving hearing aids to those in need in Africa, Us Weekly reported. This couple seemed unlikely at the start but they are proving to have a very strong foundation, which is making their future together look bright.
7

Lucy Hale And Riley Smith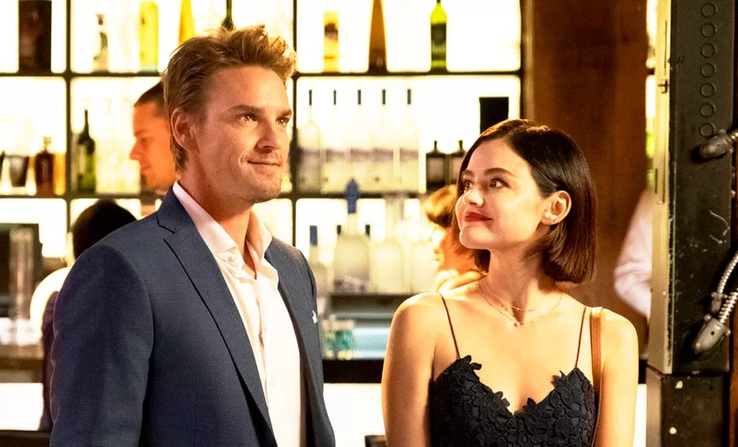 After her breakthrough role in Pretty Little Liars was over, Lucy Hale's fans were not quite sure where the actress was going to end up. This year, her new show, Life Sentence, started airing on The CW. It has gotten raving reviews from viewers and critics have said that it was perfectly cast. Even more surprising, Lucy and her co-star, Riley Smith have started dating.
The two were spotted heading to a romantic dinner on Valentine's Day together, according to Us Magazine. Smith greeted Hale with some beautiful flowers. They were photographed holding hands and kissing. Now, the two are happily dating but we have not seen many more public displays of affection from the celebrity couple.
6

Emma Watson And Chord Overstreet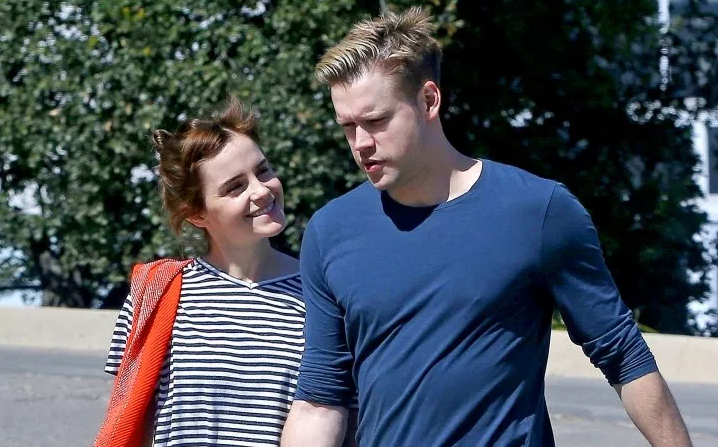 Emma Watson is not really one to date other celebrities, let alone speak about her personal relationships, so we don't know much about her dating history, other than the fact that she broke up with her boyfriend of almost two years, William "Mack" Knight, back in November.
It was pretty surprising to see Emma out and about, beaming and being flirty with Chord Overstreet in broad daylight. The Harry Potter starlet seems to be happier than ever.
You may recognize Chord Overstreet from Glee, although, he comes from a famous family as well, with his father being the famous country singer and songwriter, Paul Overstreet. The actor and singer has been previously linked to female celebrities like Rumer Willis, Emma Roberts, Lily Collins, Ashley Benson, and Brooke Butler. Emma is said to be a "positive change" for Chord, according to Us Weekly, and the two look to be very smitten with one another.
5

Stassi Schroeder And Beau Clark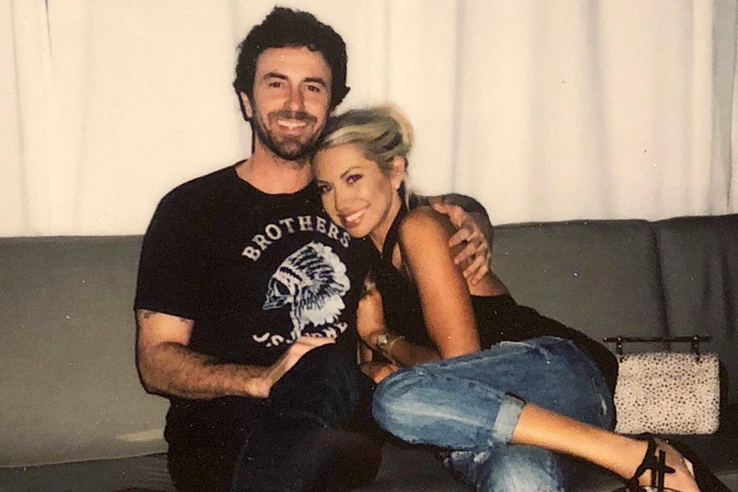 The viewers of the Bravo reality show, Vanderpump Rules, have watched Stassi Schroeder go through a string of bad relationships—there was Jax, who was a liar and unfaithful, Frank, who tried to exploit her for money, and her most recent ex, Patrick, who was all too condescending and a bit of a "mansplainer."
Her fans were ecstatic to see a new man appear on her social media in recent months, a man who seems to make her laugh and enjoy life more than ever.
Beau Clark is an advertising associate who lives in Los Angeles, according to The Daily Dish. They were introduced through mutual friends and hit it off like no other. She made things "official" by posting a photo of the two on Valentine's day. The two have been inseparable ever since and it seems like this relationship might really be "the one" for her.
4

Nick Viall And January Jones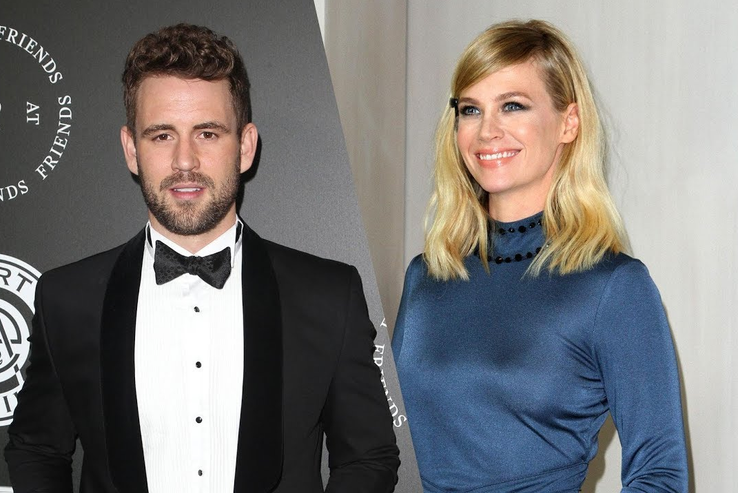 Nick Viall has tried (and failed) countless times to find love on The Bachelor and its various spin-offs. He did not necessarily leave with the best reputation but that did not seem to bother his new girlfriend, the actress January Jones. The public always has a field day when two worlds collide, Nick was a reality television star, while January has starred in legitimate television shows like The Last Man On Earth and Mad Men. 
It was unexpected, to say the least, but they really seem to be happy with each other. They have not said much about their relationship, but, naturally, Nick is asked about it during pretty much any interview that he does. In the past, January has been linked to lots of celebrity men like Ashton Kutcher, Brandon Davis, Seann William Scott, Josh Groban, Jeremy Piven, Bobby Flay, Will Forte, and Jason Sudeikis.
3

Paige And Kalan Blehm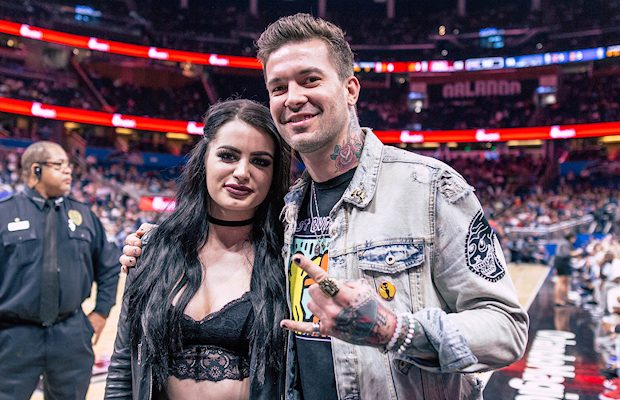 WWE star Paige has not exactly had the best year. Her personal life was riddled with drama, including some caused by her personal videos being leaked, as well as her rocky relationship with Alberto Del Rio. Hopefully, things are turning around for the better, as she recently announced that she was dating the bassist of a band named Attila, Kalan Blehm, Wrestling Inc reported.
The WWE star has been in relationships with singers in the past that have, obviously, not worked out for her. She was dating the lead singer of Emarosa, Bradley Walden, and the guitarist for A Day To Remember, Kevin Skaff, so she clearly has a thing for a man with musical talent. Paige does not seem to be in a hurry to settle down but she did get into this new relationship with Kalan pretty fast.
2

Shailene Woodley And Ben Volavola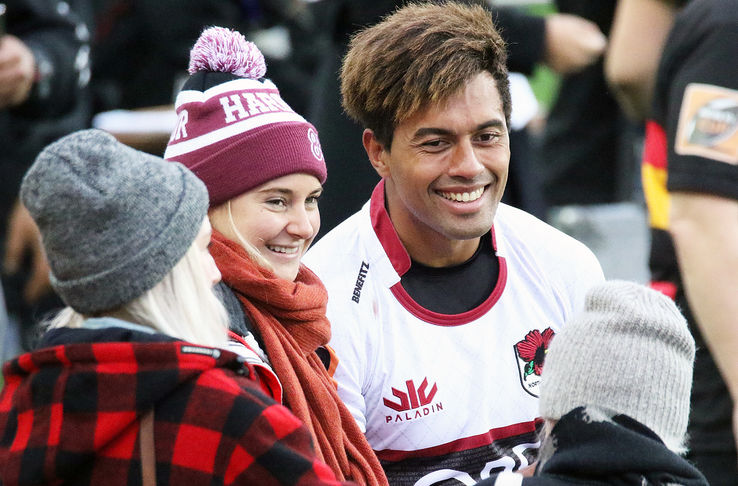 The Big Little Lies actress, Shailene Woodley, and her new man, Ben Volavola, have not been shy around the cameras when it comes to packing on the PDA. Ben, 26, is a rugby player, who plays for North Harbour rugby team. Woodley has been linked to a number of celebrities over the years, including her Divergent co-star, Theo James, and the musician, Nahko Bear.
In 2014, she told Teen Vogue that she had "not had a boyfriend in almost 5 years." It looks like all of that waiting and refusing to settle down with the wrong guy paid off because she and Ben could not look any happier together!
This is one celebrity pairing that was totally unexpected but could really end up lasting!
1

Michelle Williams And Andrew Youmans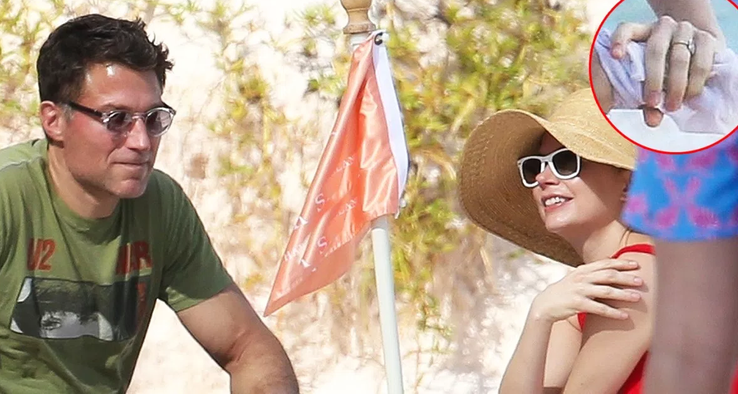 Michelle Williams is a low-key celebrity who keeps her private life to herself, which is why everyone was surprised to find out that she had been secretly dating the New York financier, Andrew Youmans. And even more recently, the couple has reportedly gotten engaged, although, they have not commented about it to the public.
Williams created a spectacle after showing up to the Golden Globe awards with a heart-shaped diamond on her ring finger.
Insiders told Us Weekly that that actress has been looking for "a good guy and stable family life" and she seems to have found that and more with Andrew. Her daughter, Matilda's father was Heath Ledger, who tragically passed away at the age of 28. Michelle and Heath had only broken up weeks before his passing, so the loss was very detrimental. It is nice to see that she has finally found love again with a handsome, decent man.
Source: Read Full Article