Achieving celebrity status is a pretty big deal. Sure, today people can achieve celebrity status for all manner of things. But that doesn't matter to those who've reached those heights. One you're there, there are plenty of doors which can be opened for you. Many celebs have broken down these doors and have stepped into a new venture. Going down a new career path can be daunting. But celebs get plenty of help. They already have an established presence and fanbase. That's half of the job done.
The majority of celebs have a creative streak. They've got to be a tad different in order to achieve the status of a celebrity. Acting is a creative industry. The same can be said for music – creating music and choreographing performances. They're all part of the creative arts. Another profession that's highly creative is writing. Nowadays, most celebrities do some type of writing. A lot of celebrities are releasing autobiographies and memoirs. But it takes a different writer to produce works of fiction. You need a vivid imagination. Some celebrities have been successful in this regard. But for the vast majority, their fictional writing endeavors have been utter flops. Not that they would care too much. For most of these celebs, writing fiction was never about making money. It was just about trying their hands at something new. For some of them, their writing was their own little passion project. Whether they flopped or not, these celebs can still say that they're published fictional writing authors. Some of the names on this list might surprise you. These are 20 celebs you didn't know have written fiction.
20

LAUREN GRAHAM IS AN ESTABLISHED AUTHOR
A lot of celebs try their hand at writing. It's almost as if they do it because the opportunity's there for them. They dabble in it, but don't really put their heart and soul into it. That comes across in their writing. But Lauren Graham is someone who absolutely loves writing. That also comes across.
The Gilmore Girls actress published her first novel in 2013. Someday, Someday, Maybe was published with Ballantine Books. Lauren has also published a memoir. But her debut work of fiction really took off, and it became a New York Times bestseller.
It's been described as being charming, witty and hilarious. It's a work of fiction, but she's drawn upon some of her own experiences as an actress. Lauren told Barnes And Noble that it was tough, and that she often got distracted. But the outcome is one that she's incredibly happy with. It brought smiles to a lot of other people's faces too.
19

SHARON OSBOURNE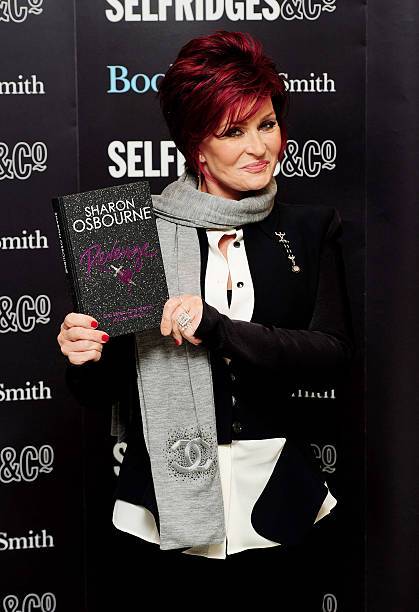 Sharon Osbourne is a Jill of all trades kind of woman. She's been in the limelight for decades and has tried her hand at many different things. She has an extensive list of accomplishments and one heck of a résumé. Among the things she can list, she can claim to be a bestselling author. She began her foray into the world of writing by writing about herself. Sharon documented her own life experiences in her autobiographies. Booksellers had high hopes for her book, Revenge. As reported by The Guardian, Waterstone's fiction buyer Janine Cook said, "There are no guaranteed successes in this market, but Sharon Osborne has made a great brand for herself which could reach quite a wide audience, and like Katie Price appeal to a market not easily reached by 'traditional' authors." But moving from autobiographies to novels didn't prove to be as successful as she would've hoped and as people were anticipating.
18

TYRA BANKS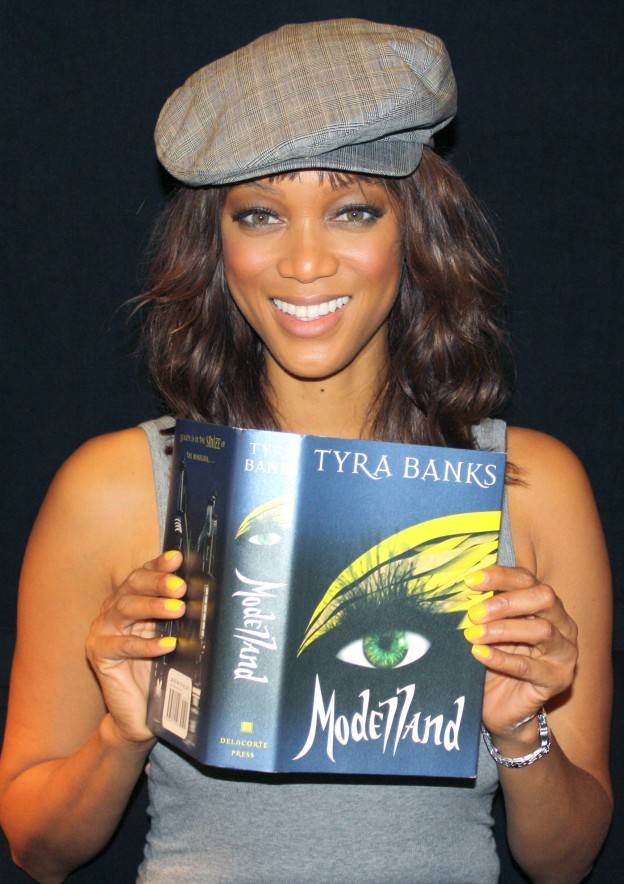 Tyra Banks is another woman who's embraced the whole celebrity lifestyle. She became a model at the age of 15, but she has also been a producer, businesswoman, actress, singer and author. Tyra has taken advantage of her celebrity status and has tried her hand at many different things. Her venture in fictional writing, though, didn't really work out.
The 44-year-old may be a lot of things, but those who've read her book, including experts, wouldn't say she's an accomplished author. Tyra Bank's book, Modelland, published in 2011, fits into the genre of science fiction.
She wrote about her inspiration for the book on her website: "I'm always dreaming up ideas, like when the words "modelling boarding school" floated into my head while I was driving on the FDR highway in Manhattan. I wrote them down in a little notepad and, five years, thousands of pages and dozens of writing getaways later, I finally get to call myself the author of Modelland." When it hit the bookstores, trade news magazine, Publishers Weekly said the book was "too long, campy and warped. It had a nonstop barrage of surrealism and wackiness." They also deemed it to be a "guilty pleasure." So, it wasn't all doom and gloom.
17

ETHAN HAWKE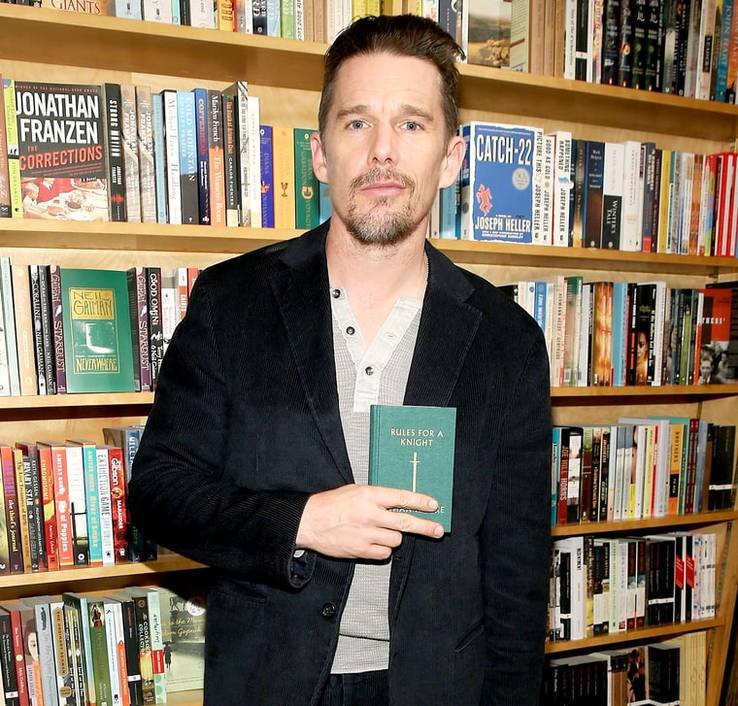 Ethan Hawke is an actor who likes to push himself. He pushes himself to do bigger and better things in all aspects of his life. So far, you'd have to say it's paid off. Ethan is far from just an actor. He's a writer, director, has done documentaries, and he possesses a tremendous amount of talent as an author. Some people dabble in writing just because the opportunity's there for them to do so. But for Ethan, writing is a passion of his.
He puts his heart and soul into his work. Ethan writes with his kids in mind. He writes about what he thinks they'll enjoy. Kids after all, are the harshest critics. They won't beat about the bush. If they're unhappy about something, they'll let you know.
Speaking about his fictional novel, Rules for the Knight, Ethan has said, "I wanted to talk to my kids about what I believe in and it became easier to do it in a fictional way." It ended up being writing that was parable for all ages. Ethan also has other published work to his name. He's a guy who loves to let his creative juices flow and loves putting pen to paper.
16

ISLA FISHER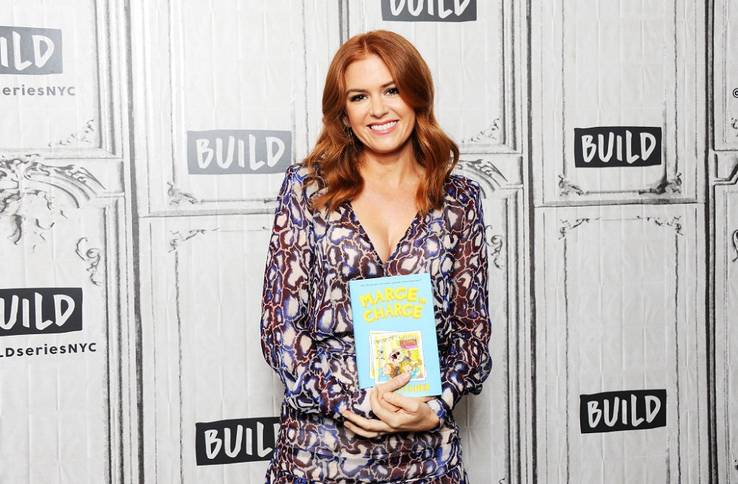 Isla Fisher is without doubt one of the world's top actresses. She's been around since the early 90s, and has spent the majority of her life in the limelight. Before her breakthrough, Isla decided to try her hand at writing fiction. In 1995 she published two fiction books. One was about a struggling TV actress – again, drawing upon her own life experiences. The other was about a dancer and her journey to Russia. Everyone thought that was it for Isla on the writing front. Years and years went by and she didn't produce any other works of fiction. That is until 2016.
Two decades after her last book, Isla published her first book of a children's fiction series. Her second book in the series was released last year.
They're about an eccentric babysitter and her struggles looking after two kids. As reported by TheBookseller.com, Isla said, "I'm so delighted that Piccadilly Press will bring Marge in Charge to life – now that I have children of my own I see the joy and magic in their everyday lives and books are a crucial part of this. I hope together we can introduce Marge to as many family bedtimes as possible."
15

LAUREN CONRAD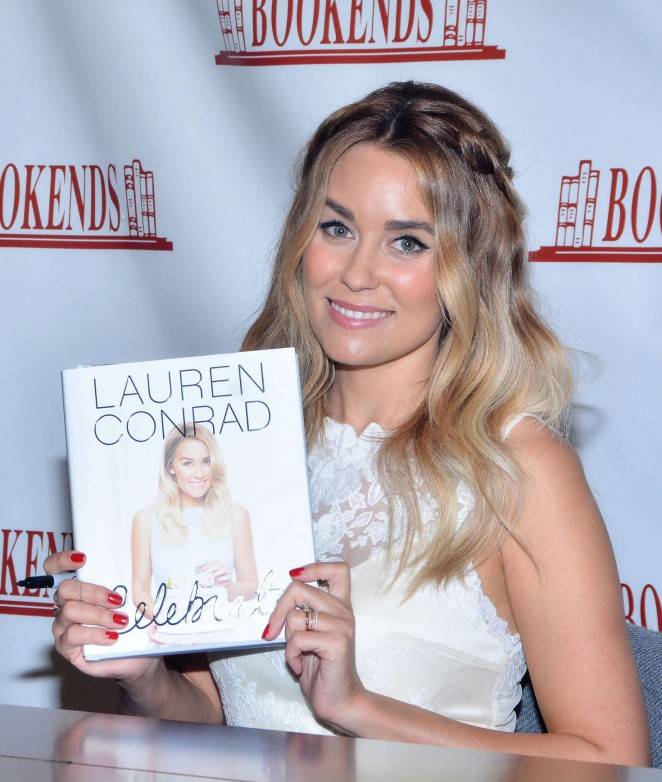 32-year-old Lauren Conrad first achieved fame when she was just a teenager. She and her friends were propelled into the limelight as the stars of the reality TV show, Laguna Beach: The Real Orange County. She's since dabbled in a bit of this and a bit of that and has become something of a TV personality.
But away from the cameras, Lauren's been a busy woman. She certainly hasn't just dabbled in fiction writing. She's thrown herself wholeheartedly into her writing projects. Her published works consist of nine books.
In 2010 came the L.A. Candy book trilogy. Her Fame Game series was released a couple of years later. As Slate reports, they're pretty decent works of fiction. Lauren has a talent and the books themselves are entertaining. Lauren has actually released a couple more books since the last series. No doubt she'll continue writing. Judging by how her books have been received, Lauren can certainly call herself a successful author.
14

NAOMI CAMPBELL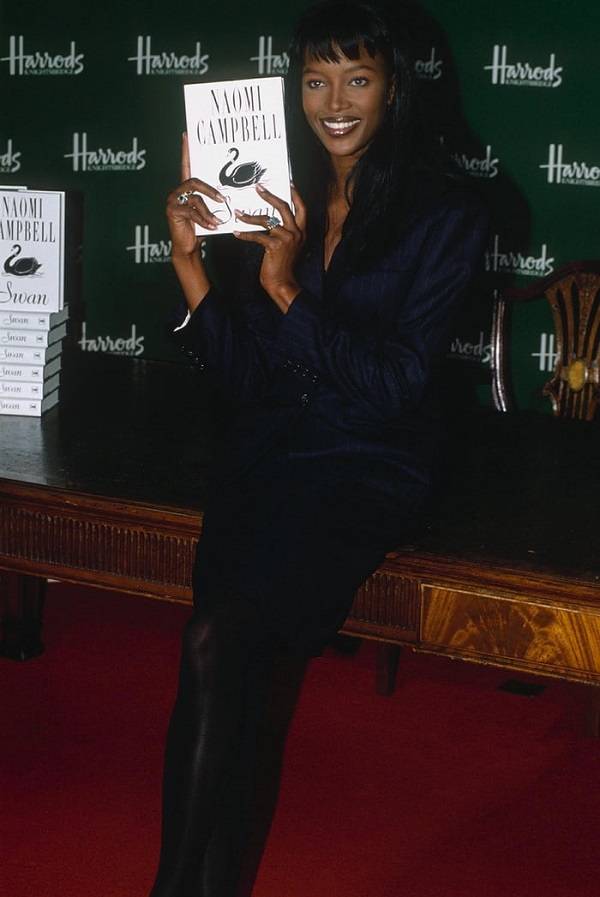 Naomi Campbell is one of the most recognizable faces in the world when it comes to the modelling industry. She's established herself as a supermodel icon. Understandably that's opened up plenty of doors for her. But having said that, Naomi released her first book before she was a big star. She released her book Swan in 1994. Like a lot of celebs who've turned to fiction writing, she drew inspiration from her own life. The book's about a supermodel and a tabloid journalist who goes about destroying her life. Sound familiar? Naomi has had to deal with the such issues for her entire career. As reported by The Guardian, Naomi wrote the book as a means of airing out her grievances about the press which had gotten her wrong. Writing a book is certainly one way to get your point across.
Featured Today
10 Celebs Who Cut Their Kids Off Financially (5 Who Spoil Them Constantly)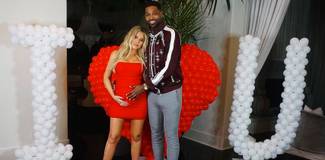 Khloe Kardashian Gives Birth To Baby Girl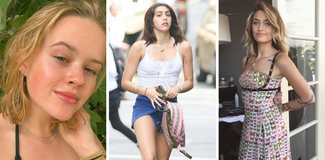 20 Celeb Kids Who Actually Pull Off Their Unusual Names

13

HUGH LAURIE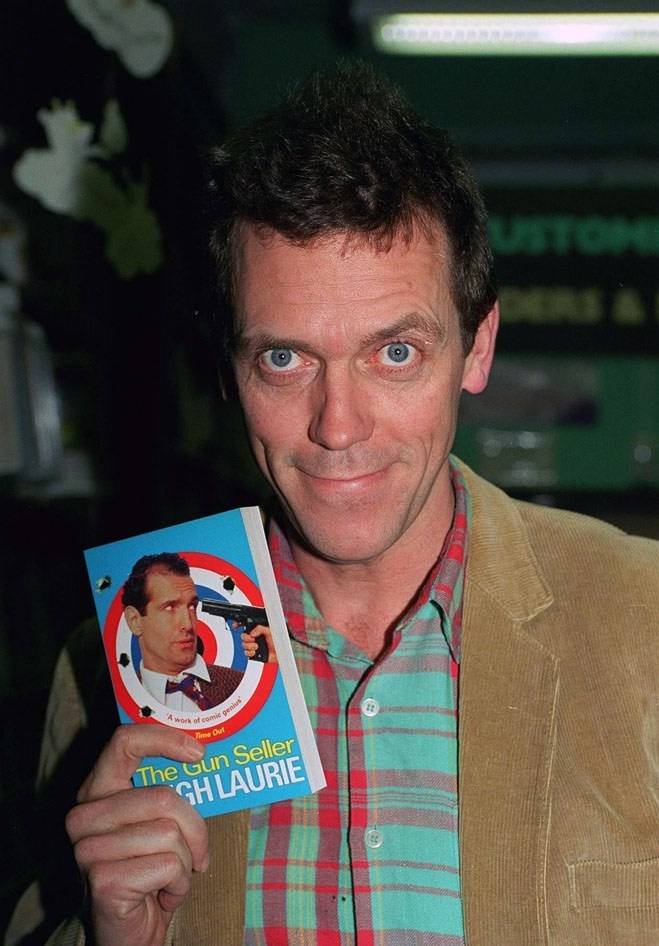 Hugh Laurie's been in a lot of films and TV shows over the years. But it's fair to say that most people know him as the grouchy but brilliant diagnostician, Dr. Gregory House. That role propelled him to worldwide superstardom. But Hugh's a seriously clever man. In real life he's not an oddball like House, but nevertheless he's one of the smartest celebs in the industry. He studied at the world-renowned Cambridge University. He subsequently went on to become an actor, director and comedian. You can add music and writing to his list of talents too. In 1996 he released his first novel, The Gun Seller.
He wanted his work to be recognized because it was read worthy, not because he was a celeb. That's why initially he used a pseudonym. The publishers talked him around to using his real name.
He's currently in the process of writing his second novel, The Paper Soldier. It was expected to be released in 2009. However, as Laurie said in a web chat with The Los Angeles Times, it's "very very late." Its new release date is anticipated to be this year.
12

THE INFAMOUS PAM 
Pamela Anderson is one of the most recognizable women on the planet. She's faded from the limelight now, and her priorities have changed. But at the height of her fame, she was one of the most popular women in the world. That's mainly because of her work as a model. Pamela then transitioned into acting. Her antics in her personal life also got a lot of attention. Something that didn't really get lots of attention at the time was her writing endeavors.
Pamela actually released a couple of novels, one in 2004 and the other in 2005. They're about a model named Star, and how she navigates her way through Tinsel Town.
It is fiction, but it's a novelization of her own life. The Guardian has reported that Pamela didn't actually write the book. She's not the wordsmith. Nevertheless, Pamela is the woman who's credited. She can call herself a published author.
11

JAMES FRANCO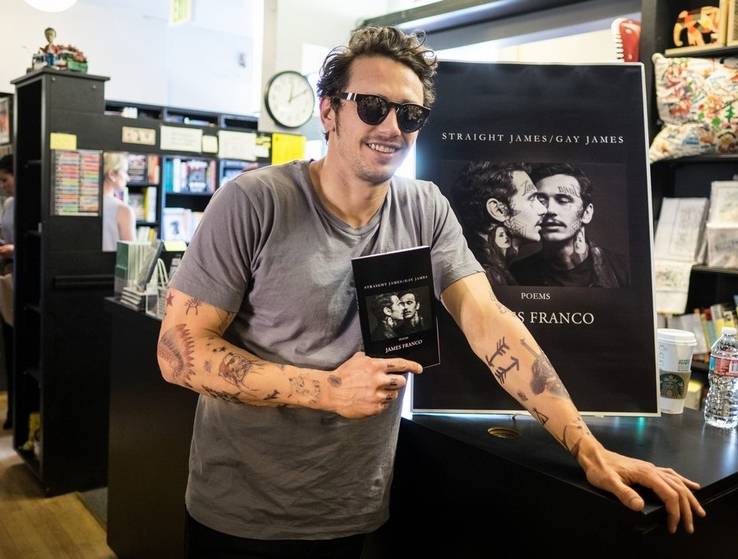 Hugh Laurie has got to be one of the most intelligent actors around. "One of" is the key term there. He's not at the top. The top spot has been claimed by James Franco. James just seems like an intelligent individual. That's not just a fake persona that's materialized due to his time in tinsel town. Dr. James Franco – yes, he's a doctor, not just an honorary doctorate either – is, among his list of professions in Hollywood, also a college instructor. Education's a big part of his life. Knowing that, it won't come as a surprise that he's also written fiction. James is well known as a wordsmith among those who are interested in the literary arts.
He's written a number of books over the years, his most famous being Palo Alto. It was a promising debut novel, and his writing career's since gone from strength to strength. As divulged to the Scribner Magazine, James was writing since he was young.
He studied writers, and wanted to know their secrets. He even took classes along with his acting. That dedication certainly paid off.
10

STEVE MARTIN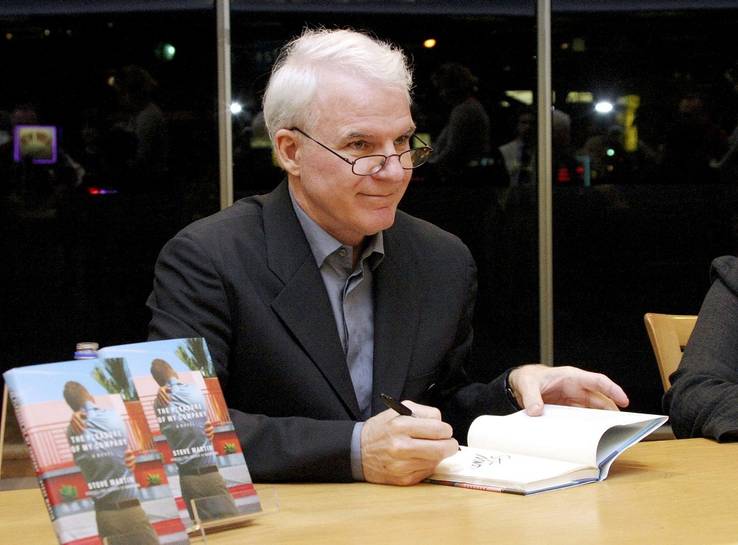 Steve Martin's longevity in the limelight is truly astounding. While people have come and gone, Steve Martin has remained ever present in Hollywood. But his achievements aren't just limited to the Hollywood scene. Steve has an extensive list of professions. Most people would know him as a comedian and actor. It's fair to assume they take precedence over his writing. But Steve also has a long list of literary works.
Two of his most famous books are Shopgirl and An Object of Beauty. Shopgirl took off, and Martin subsequently brought it to life and created a film of the same title staring Steve himself and Claire Danes.
Creative Screenwriting reported that Steve's prowess as a writer is due to his dedication, the fine details he includes when he puts pen to paper. His characters are also relatable, a tad vulnerable. Steve's dug deep to find the artistry within him. It's now come to the surface and is there for all to marvel at in the form of his books.
9

NICOLE RICHIE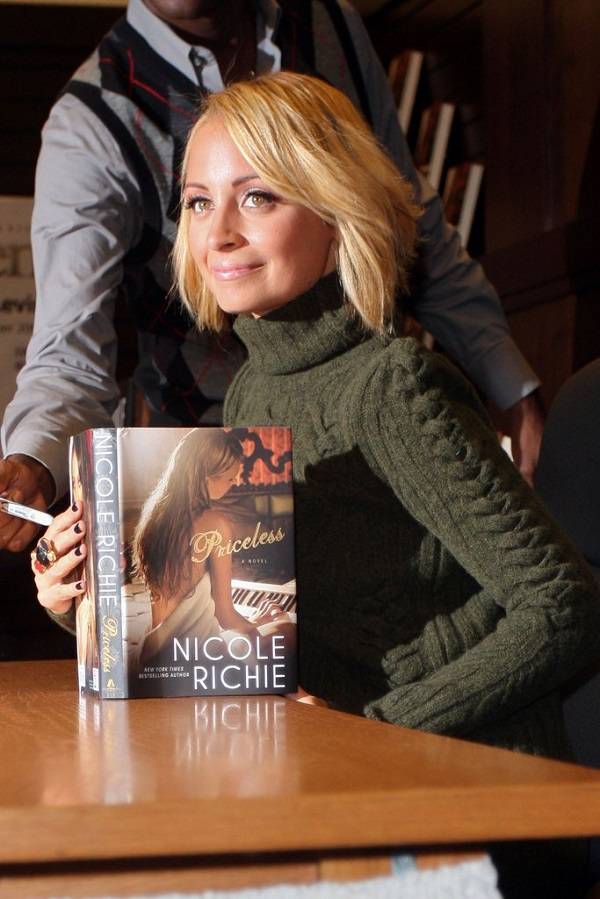 Here's a classic case of how you shouldn't judge a book by its cover. Ask the masses and Nicole Richie wouldn't really come across as a top wordsmith. Since starring in the reality TV series The Simple Life, she's found it hard to ditch that ditzy blonde persona. Sure, some of that was put on and exaggerated, but even so, that's stuck with her throughout her career. But Nicole is a mightily intelligent woman in her own right. She's done her best to change people's perceptions of her. One way she's done this is by releasing novels. Her first novel, The Truth About Diamonds, hit the shelves in 2005. Since then she's published four more books, the most recent one being published in 2016. She was once famous for being famous. Now she can claim to be famous as a novelist. In an interview with Vanity Fair, Nicole has claimed that her work is complete fiction. She also divulged that she didn't use a ghostwriter, although she did get some help.
8

SNOOKI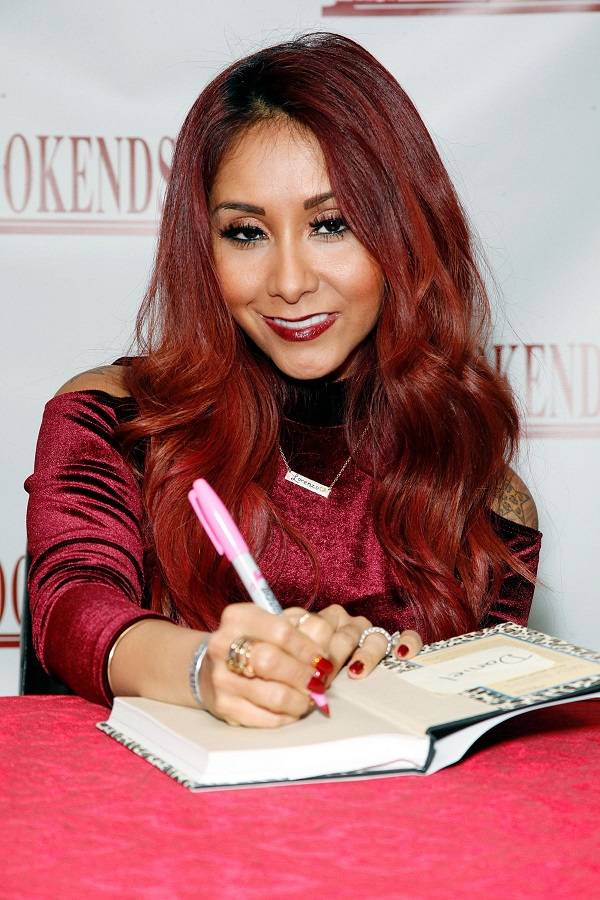 People were seriously shocked when Snooki released her first novel in 2011. It came as an almighty surprise. It was just totally unexpected. Her book was a classic example of a celebrity who's faded from the limelight, wanting to try something new. But the whole writing experience didn't exactly go according to plan. Snooki wrote her book, A Shore Thing. Yes, that is as it sounds. She wrote a book about a group of people out for the summer of their lives on the Jersey Shore. Ring any bells? Snooki may have drawn upon her own experiences. It was nevertheless fiction. She also used a ghostwriter. But Snooki's foray into the world of the literary arts ended up tanking. When the book was published, she went on a media blitz to promote her work, but it didn't result in sales. As reported by the Hollywood Reporter, the book sold less than a thousand copies in the month following its publication. Those are dismal figures by anyone's standards.
7

BRITNEY SPEARS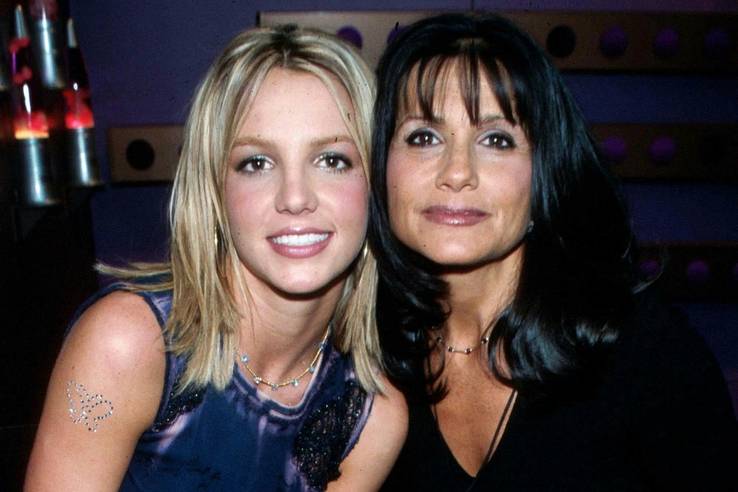 Superstar singer Britney Spears has had a rocky relationship with her mother. They haven't had the best of times over the years. Britney's threatened her mom with a restraining order. There's been plenty of animosity between the two. Her mom, Lynne, has said she was to blame for her daughter's very public meltdown. It's hard to fathom that they were able to find time – or even wanted to – write a novel together. But they've co-written two books. Lynne, being the author, probably did most of the writing. The novel was a work of fiction but was loosely based on Britney's life. That's no surprise as Britney's life is certainly worth reading about. It was adapted into a TV movie, Brave New Girl. As Publishers Weekly have described it, it's a teen read, a rags-to-riches tale. The book release was a big thing for Britney fans. But it failed to do well, and didn't result in the sales the Spears' clan would've hoped for.
6

KENDALL AND KYLIE JENNER: A SISTER COLLABORATION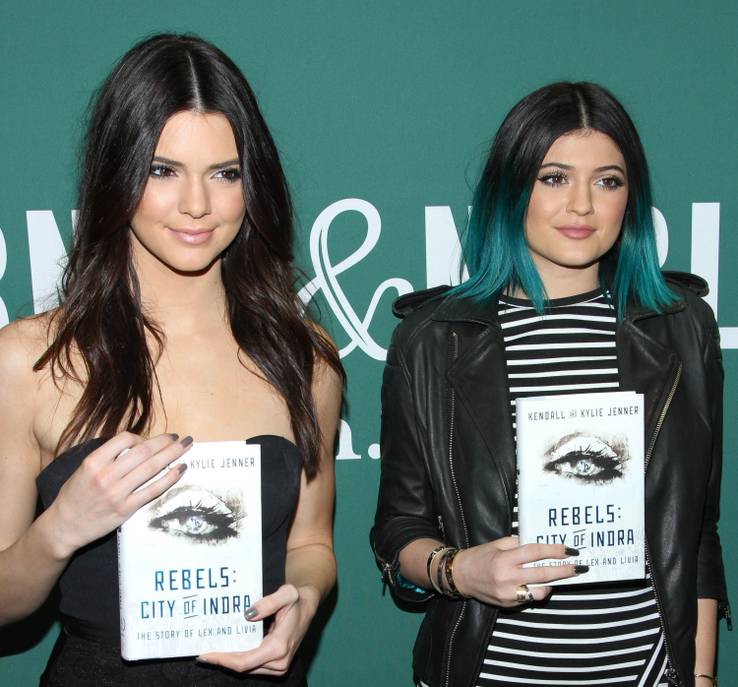 Kendall and Kyle Jenner have spent their entire lives in the limelight. They essentially grew up in front of the cameras. It was inevitable that they were going to follow in the footsteps of their older sisters. That they've certainly done. Some may say they've even surpassed the Kardashians in the popularity stakes.
The younger siblings have followed in the footsteps of their sisters by publishing a book too. Although the popularity of the book is on par with the popularity of their sister's book, Rebels: City of Indra certainly wasn't what people were expecting from their debut novel.
It's a story set in the future, one of two powerful girls and their journeys together. Most recently they released Time of the Twins. As many expected, the sisters didn't exactly write their books. Elizabeth Killmond-Roman and Katherine Killmond can be credited for doing that. But as Teen Vogue have reported, they did have a lot of influence. That certainly comes across, and it's resulted in the book selling well among their fan base and teen audiences.
5

50 CENT HAS TRIED TO BECOME A LITERARY MASTER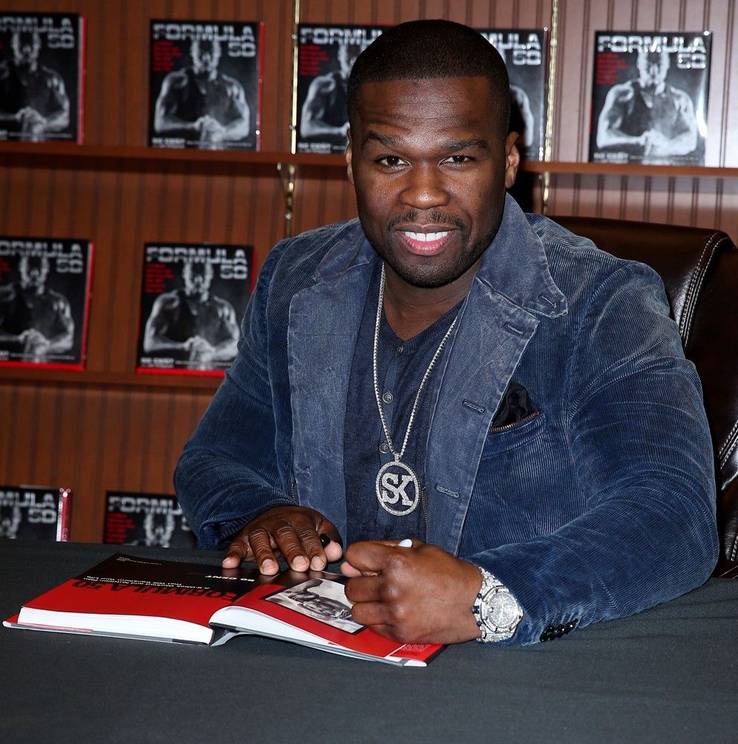 Is there anything that 50 Cent hasn't tried his hand at? Kudos to him. He had a tough upbringing, a hard time during the initial stages of his career. Now he's making the most of every opportunity that comes his way. There's no doubt about it – 50 Cent certainly has a creative flair. Rappers tend to be very creative, as do actors and businessmen. 50 Cent can list all of these as his professions. Something that people don't really talk about when it comes to 50 Cent is his writing. He's released six hip-hop novellas. They're works of fiction but draw upon his own life experiences. As The Guardian has reported, the tales are based on what he went through as a teenager. He wants the books to positively influence their teenage audience. He had his own teenage son in mind when writing and generating ideas for the books.
4

HILARY DUFF HASN'T VANISHED FROM THE LIMELIGHT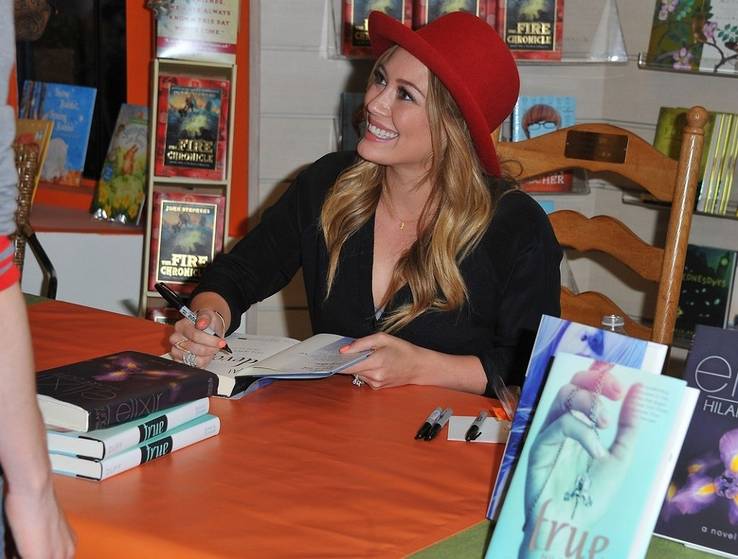 It was always going to be hard for Hilary to build upon the success she achieved as Lizzie McGuire. She's given it a good go over the years. She's continued her acting, and has forayed into the world of music. Quite a lot of people know about her accomplishments in those industries. But Hilary felt she just had to put pen to paper – or finger to keyboard – too. She released her first book, Elixir, in 2010. It's essentially about a teenager who's tangled in a love triangle and the trials and tribulations she faces along the way. This was followed up by two more novels. The supernatural romances were written with Elise Allen. Speaking to E! Canada, Hilary has said she loved the process of writing. For each book she'd lock herself away with Elise. They'd sit together on the couch and just brainstorm. People responded amazingly and the books became very successful.
3

KOURTNEY, KIM AND KHLOE HAVE COLLABORATED ON A NOVEL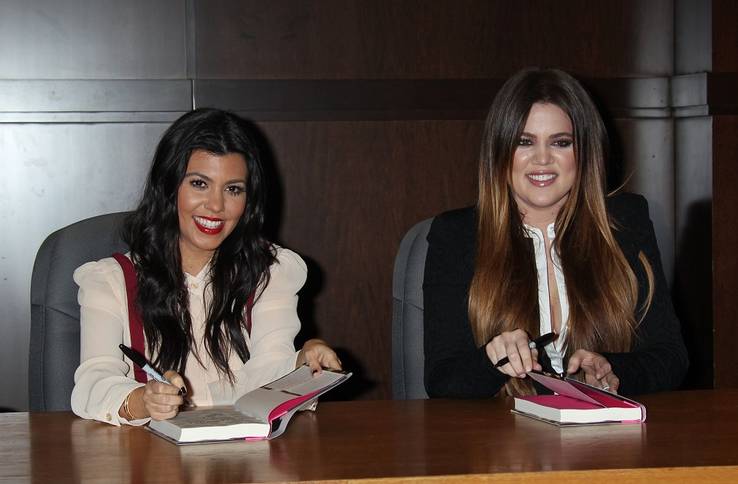 Due to some of their antics on their reality TV show, people may have the impression that Kourtney, Kim, and Khloe Kardashian a bit ditzy and are famous for being famous. But the sisters – the family as a whole – are very savvy individuals. They know what works and how to keep the cash rolling in. For the sisters, their book. Dollhouse, was yet another business venture to make some dough. It didn't require much effort on their part because they weren't the people writing it. Unsurprisingly. they used a ghostwriter. They didn't have to give much input when it came to the plot either. Although it's fiction, the book's based on their life. It's about celebrity sisters, Kamille, Kassidy, and Kyle and how they deal with their lives in the spotlight. CNN has referred to the book as "ridiculous but entertaining." Many would feel that sums up the sisters too – in the nicest possible way, of course.
2

BELLA THORNE IS YOUNG AND HUNGRY FOR SUCCESS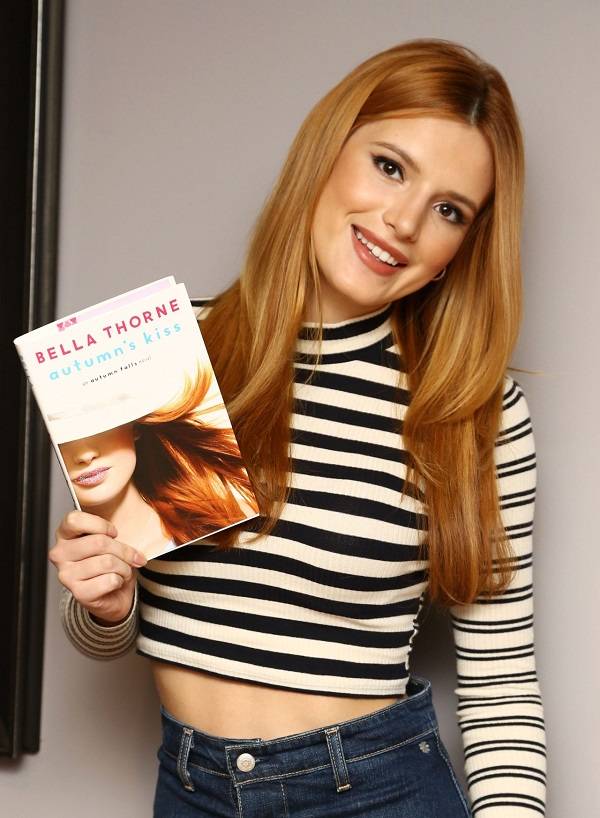 Bella Thorne's level of popularity and star appeal is growing exponentially year after year. The 20-year-old is certainly all grown up, and seems wise beyond her years. She's no stranger to living the celebrity lifestyle. She's been a part of the industry since 2003. We all know of her acting and singing abilities. They eclipse what she's done as a writer. But she is a published author. Her books have actually been received well by her teenage audiences. Bella published her first book in 2014, Autumn Falls. She subsequently went on to publish two more books. The Autumn series is fiction, but Bella drew inspiration from her own life. They're about a redhead who struggles to fit in. The outsider eventually begins to find herself and realize her dreams. Speaking to Teen Vogue, Bella said, "I was inspired by my own personal experiences with trying to fit in and starting over. I wanted to tell a story that other teens could relate to but with a little humor and in a slightly fantasy way. I wanted to tell a story that could impact teens with struggles that we all experience, and I wanted to tell it in a way that is a little escape from reality."
1

CARA DELEVINGNE'S BOOK RELEASE WAS A "PINCH ME" MOMENT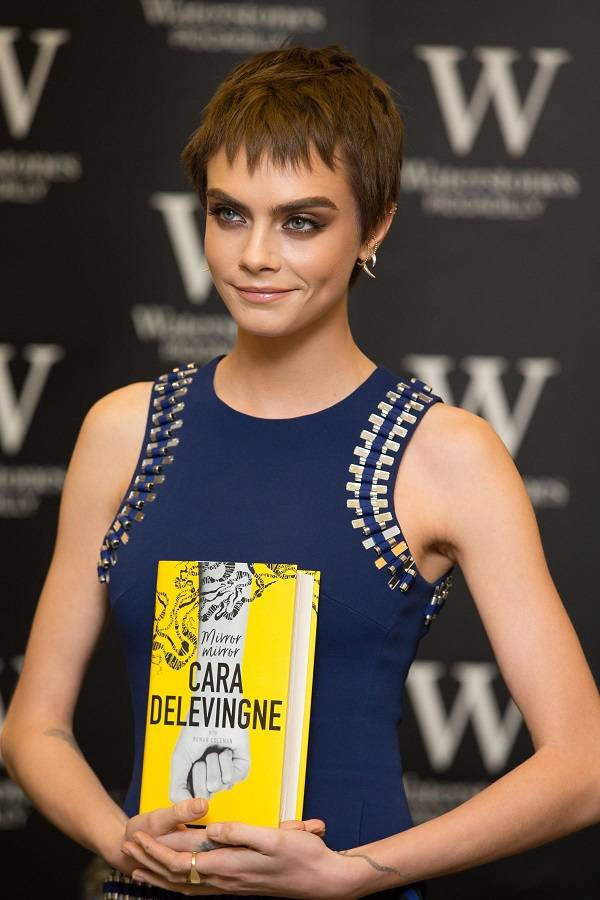 Cara Delevingne has already climbed the dizzying heights of the modelling industry. After making a name for herself in catwalk shows and posing in photoshoots, Cara went about trying to conquer Tinsel Town. It's early days but she's certainly going about things in the right way. Cara being young and hungry for success, has also tried her hand at various other things over the years with varying degrees of success. One thing about Cara is that she's got a big personality. When something new is occurring in her life, we know about it. That's why we couldn't help but realize she'd released a book late last year. Mirror, Mirror fits into the genre of young adult fiction. It has a grown-up theme, including an LGBT theme. Cara's an interesting quirky individual, and her ideas, collaborating with best-selling author Rowan Coleman, resulted in her book being published in October 2017. After she penned the novel, she took to Instagram to say, "I love these characters so much, I love what they stand for, what this story represents. The process of putting this novel together has been life changing and something I hold really close to my heart! I cannot wait to share with everyone!"
Source: Read Full Article