When you're single, it's easy to get down on yourself. You may wonder why you're not having luck finding a guy who you really connect with. You might stay in on the weekends and feel moody because you have no one to go out to dinner or see a movie with. When you see your relatives, they might tease you about being single and ask when you'll bring a boy over for them to meet. Of course, you laugh and shrug it off the best you can, but there's no denying that being single can be tough! We often look around and feel like everyone is else is coupled up with someone except us, and we ask ourselves, "Well, why not me?"
If you have been single for a while, there's no need to be anxious. Some of the most gorgeous and talented women in Hollywood are still single, too, so trust us, you're in good company. Look, if these beautiful, famous women haven't found a guy yet, you don't need to worry—it's clear that the perfect man will come along when the time is right! Here are 20 female celebs in their 20s who are single and available.
20

Jennifer Lawrence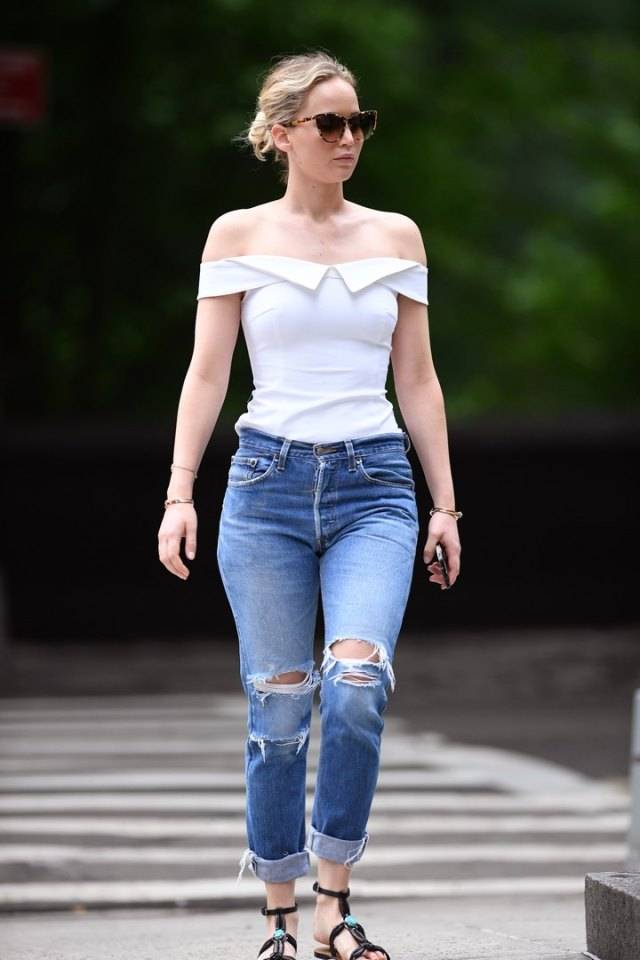 Honestly, it's hard for us to believe that Jennifer Lawrence is still single. She is one of the most popular actresses in Hollywood, and it's clear that her fame is no flash in the pan. She has been in high demand ever since she starred as Katniss Everdeen in the Hunger Games films, and she will definitely be making appearances on the big screen for years to come!
While J. Law has never had any trouble landing amazing roles, she has had some trouble finding the right man.
According to Fox News, Jennifer was in a relationship with director Darren Aronofsky after they worked together on his film, Mother!—and even though they broke up back in October 2017, Jennifer says that she stills love him very much. In fact, she says that she does not have hard feelings towards any of her exes and has no problem staying friends with them.
19

Demi Lovato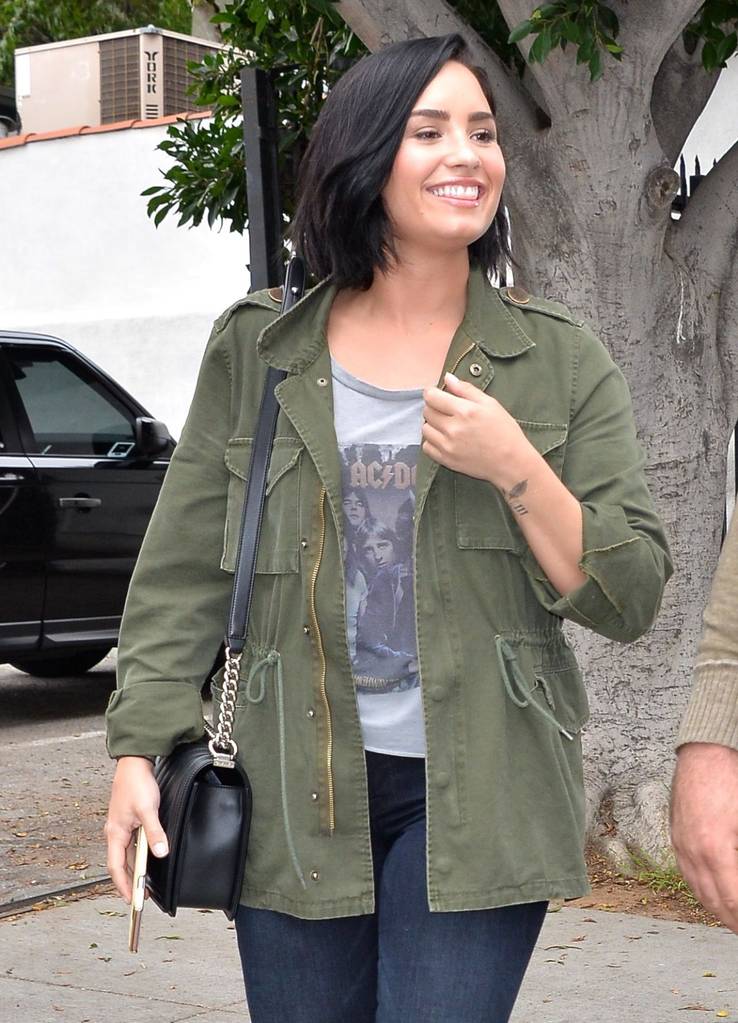 We can totally understand why Demi Lovato has chosen to stay single for the past couple years. After all, she has been through so much, and she probably needed some time to be independent and learn more about herself. She has gone through a very intense healing process to solve her issues with addiction, and she has come out the other side feeling stronger and more confident than ever.
When she does decide to settle down, she should have no trouble finding a man—not only is she feeling better, she's looking amazing, too!
She's super confident about her curves. In fact, according to Teen Vogue, she says that the crime show, Forensic Files, is basically her boyfriend right now! Good for her—she deserves to just sit back, focus on herself, and not worry about relationships right now. Besides, a little Netflix and chill is always a good way to relax.
18

Alexis Ren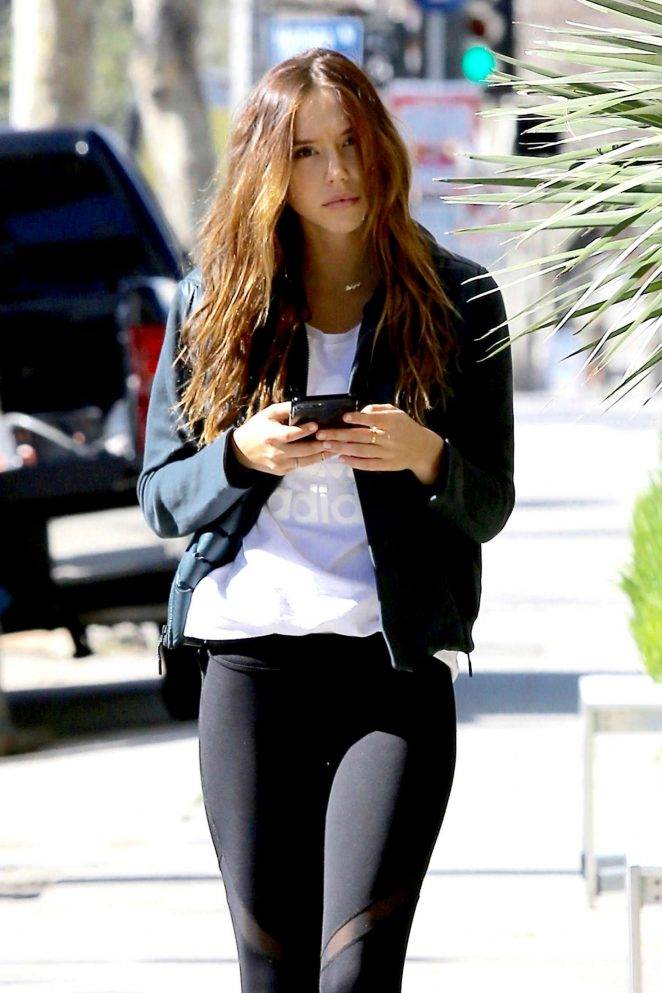 Alexis Ren is every girl's favorite Instagram model—seriously, can we steal her work out secrets? She always looks amazing, she gets to travel the world and hang out in exotic locations, and she has the most beautiful smile. What guy wouldn't want to be with her? Well, as many people know, Alexis was in a very high-profile relationship with a gorgeous fellow model named Jay Alvarrez—but according to Cosmopolitan, the two parted ways in the summer of 2016. Cosmopolitan also reported that although Alexis and Jay made their relationship look incredible on social media, Alexis says she was not as happy as she looked, and she actually hid a lot of her inner pain from her audience. After the two finally admitted that things weren't working and went their separate ways, Alexis was able to address her negative feelings and self-esteem issues, and she is much happier now.
17

Charlotte McKinney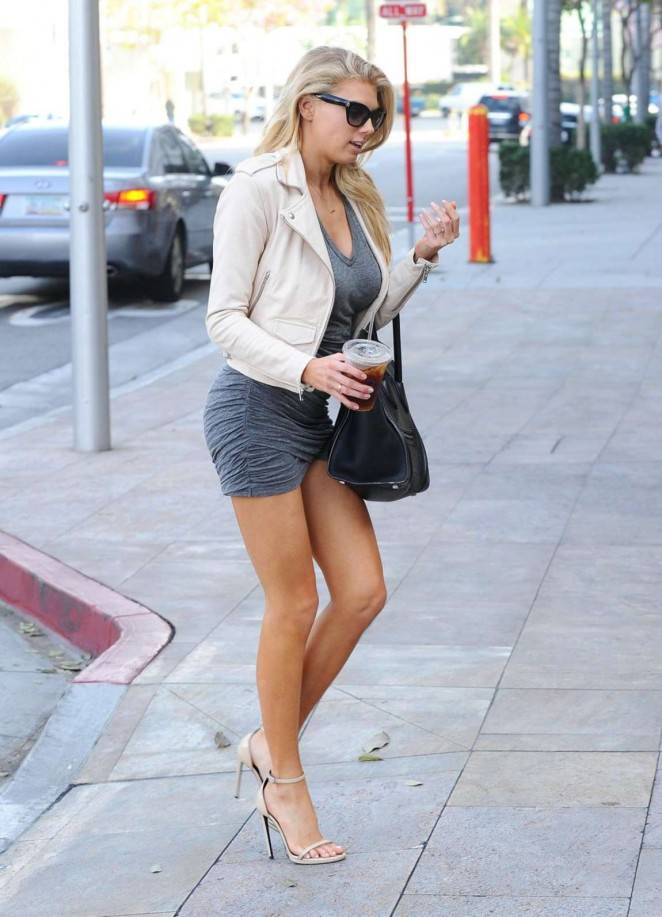 Actress and model Charlotte McKinney would be a catch for any guy—so you know this girl can afford to be picky! There's no reason for her to settle for a guy she doesn't want, and maybe that's why she's staying single for now. Charlotte starred in the remake of Baywatch, naturally capturing the attention of guys everywhere. She's a classic Hollywood blonde beauty, and in the past, she has been linked to some pretty famous guys—including future royal, Meghan Markle's, ex, Trevor Engelson!
But while Charlotte has had some fun casually dating, she does not seem to be ready to settle down with anyone seriously.
The Daily Mail has reported sightings of Charlotte out and about with a mysterious tattooed man once or twice, but so far, no can even pin down who this guy is, and they haven't been seen together for a while—maybe the fling has fizzled!
16

Zendaya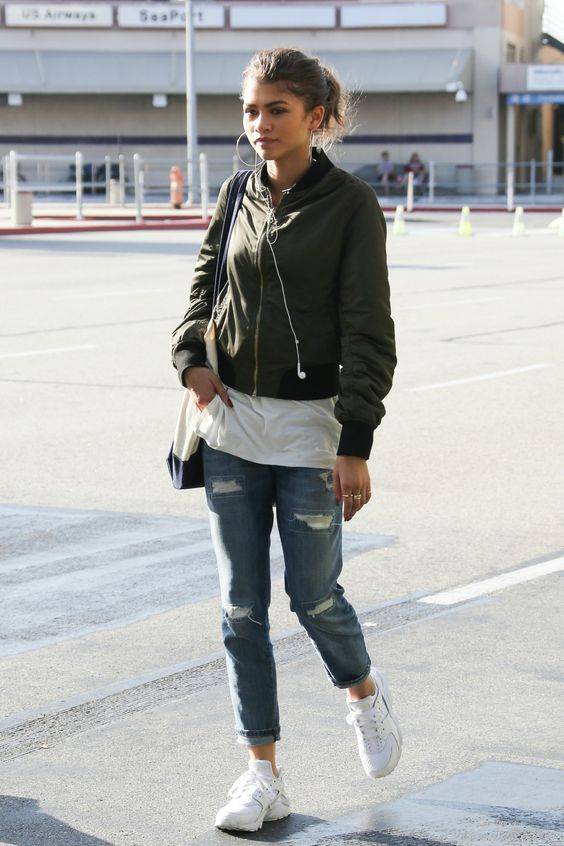 Zendaya is a triple threat—this girl can sing, act, dance, and her good looks are just the cherry on top! Zendaya actually got her start as a Disney Channel star in the series, Shake It Up, but since then, she has moved on to even bigger projects and starred in some huge blockbuster films. We know, the fact that she's single is super shocking, but it's the truth.
Zendaya is notorious for keeping her private life totally private—she admitted to J-14 that she once had a secret boyfriend for about four years while working in Hollywood, and the press never found out!
However, she also said that relationship ended in 2015, and she has been single since. Variety reported that even though Zendaya has been linked to Spider-Man: Homecoming costar, Tom Holland, she says that the two are not dating and often have a good laugh about the romance rumors!
15

Anna Gasser
Let's just be honest, most guys out there would love to date a beautiful blonde who can snowboard, and Anna Gasser totally fits the bill. Anna is a champion snowboarder with some serious skills, and she just so happens to be a natural beauty, too! According to Players Wiki, she is currently one of the best female snowboarders in the world, and she could definitely show some guys a thing or two about how to conquer the slopes! How on earth is this girl single? Well, she's probably way too busy focusing on her downhill skills in order to waste time swiping through Tinder! Players Wiki also reports that Anna is not dating anyone at the time—she has never posted any photos on social media with a boyfriend, and zero paparazzi have ever spotted her hanging out with any mystery men. Clearly, a champion has to stay totally focused!
14

Nibar Madar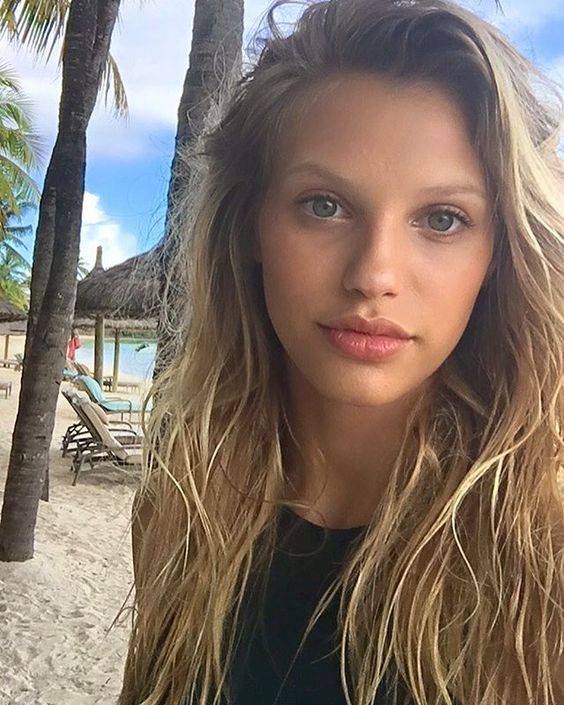 Nibar Madar has the kind of face that you simply can't look away from—no wonder she was spotted by a modeling agency when she was only a teenager. According to New Faces, Nibar showed up at an open call day for a modeling agency in her native Israeli and was promptly signed later that day.
According to New Faces, her career skyrocketed after that moment, and although she is only twenty-two, she has already modeled for brands like Benetton, walked in Paris Fashion Week, and been featured on the covers of major fashion magazines like Cosmopolitan and Marie Claire.
And yet, according to Who's Dated Who, Nibar is currently single. Her busy travel and modeling schedule probably leaves very little time for a relationship, and at this phase in her career, she is better off being independent and focusing on her industry—the right guy will come along later!
Featured Today
10 Celebs Who Cut Their Kids Off Financially (5 Who Spoil Them Constantly)

Abby Lee Miller In Tears As She Leaves Halfway House

Jesse Williams Ex-Wife Wants More Child Support

13

Hailey Baldwin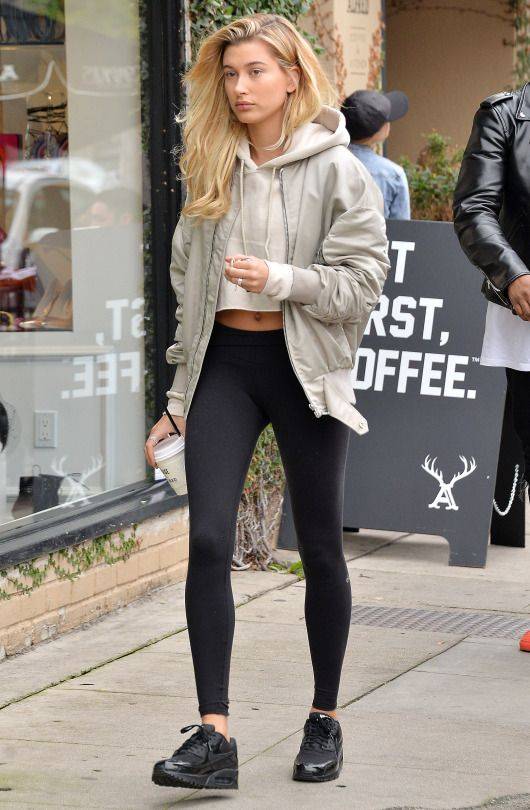 Hailey Baldwin is one of the most in-demand models around right now, and at only twenty-one years old, it's clear that her career in the entertainment industry is just beginning! She's not going anywhere anytime soon, so you better get used to seeing her face in all of your favorite magazines.
Even though Hailey is undeniably beautiful, she has recently stated that she is now 100% single after parting ways with singer Shawn Mendes.
According to US Magazine, Hailey and Shawn were casually dating earlier this year, but their connection has fizzled, and they are no longer together. Although Hailey is not super focused on finding a man right now, US Magazine reported a few things that she is looking for in a future relationship. She says that she needs to be with someone who has a good sense of humor and can make her laugh—don't we all, Hailey?
12

Jessica Strother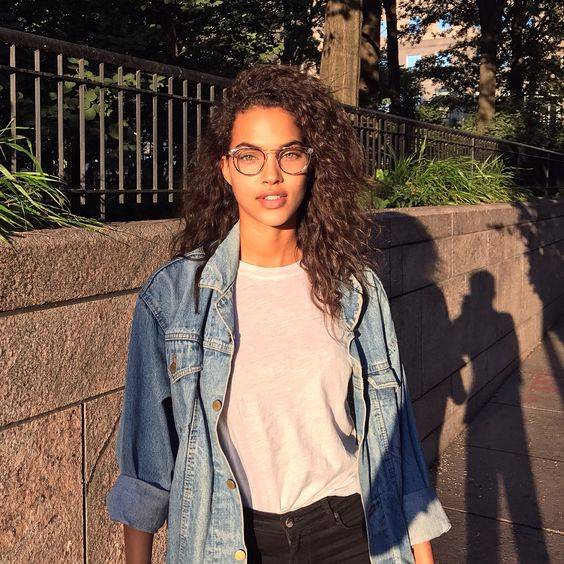 Jessica Strother is another model who is currently single according to Who's Dated Who! But any guy who wants to be with her is going to have to step up his game. She is signed with one of the biggest modeling agencies in the world, IMG Models, and according to her portfolio, she has appeared in popular magazines like Cosmopolitan and more exclusive, high fashion mags like Veoir Magazine. Yup, this girl is classy, and it totally shows. In fact, she even earned a spot on Maxim's Hot 100 list last year, and with that fierce look and fit body, we'd be willing to bet that she'll land on the list in 2018 as well. While there are clearly plenty of guys out there lusting over Jessica, it seems like right now, she is 100% focused on moving up in the modeling world and continuing to make a name for herself.
11

Daisy Ridley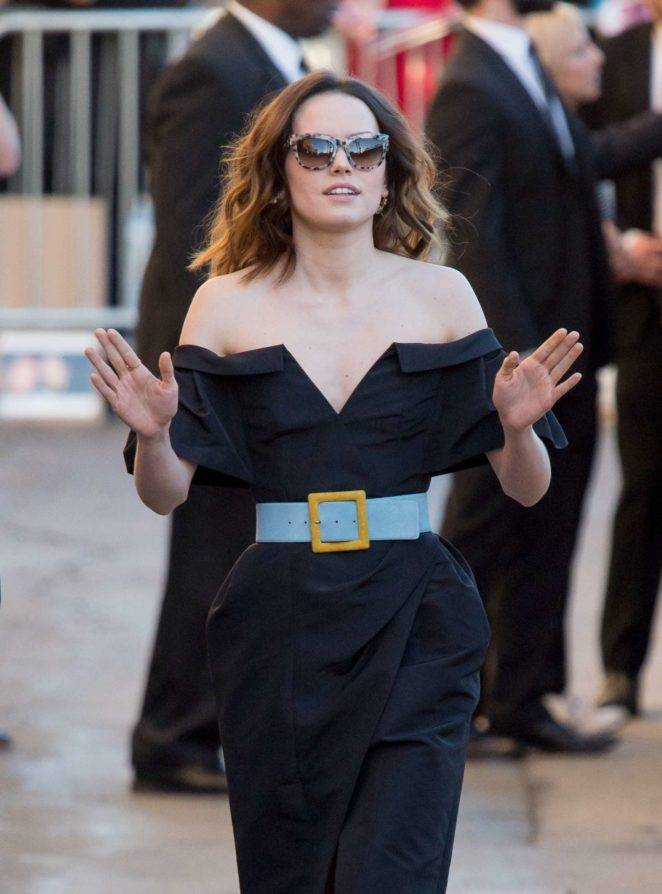 After she starred in the new Star Wars films, you would think that Daisy Ridley would have guys falling at her feet—if she wanted to date a cute, nerdy guy, she would certainly have her pick.
But as of right now, it seems like Daisy is just flying solo and doing her own thing. In fact, according to PopSugar, the press has only linked Daisy to two guys throughout her acting career.
She dated another British actor, Charlie Hamblett, back in 2014, but they haven't been spotted hanging out in a few years, so that relationship has clearly been over for quite some time now. And back in December 2016, she was photographed holding hands with an unidentified mystery guy in New York City, but they haven't been seen together since! It looks like Daisy just wants to be alone right now and focus on her next few acting projects.
10

Jourdan Dunn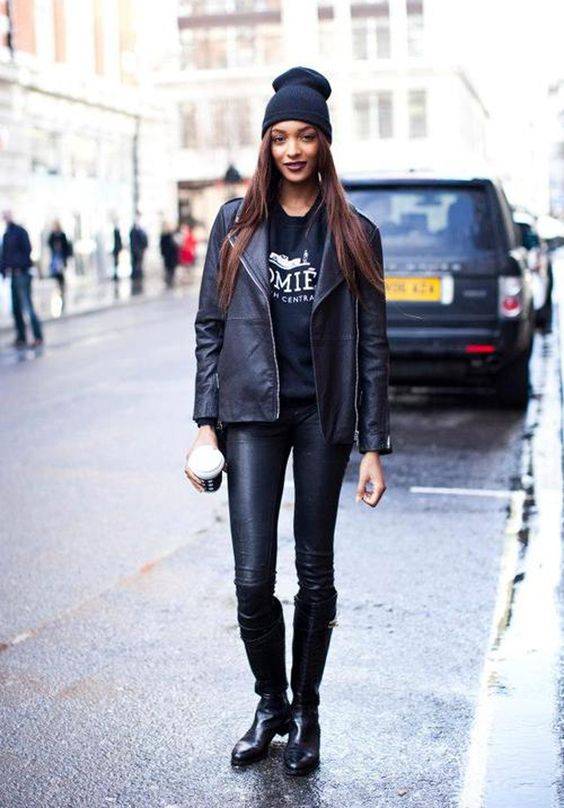 Jourdan Dunn may be an extremely successful model, but this young woman has also faced some serious obstacles throughout her twenties—it hasn't been all sunshine and daisies. According to the Daily Mail, Jourdan was spotted by a talent scout when she was only fifteen years old and began modeling shortly after. But when she turned nineteen, she was faced with an even bigger challenge—she was pregnant, and she now had to focus on raising her son. The Daily Mail states that Jourdan was very scared that she now had to be responsible for another human being, but after splitting up with her ex, she now raises her son, Riley, with some help from her mom. It doesn't look like Jordan is seeking out a new father figure for Riley—instead, she says that he is now her top priority in life and she simply wants to be a good mom.
9

Ashley Moore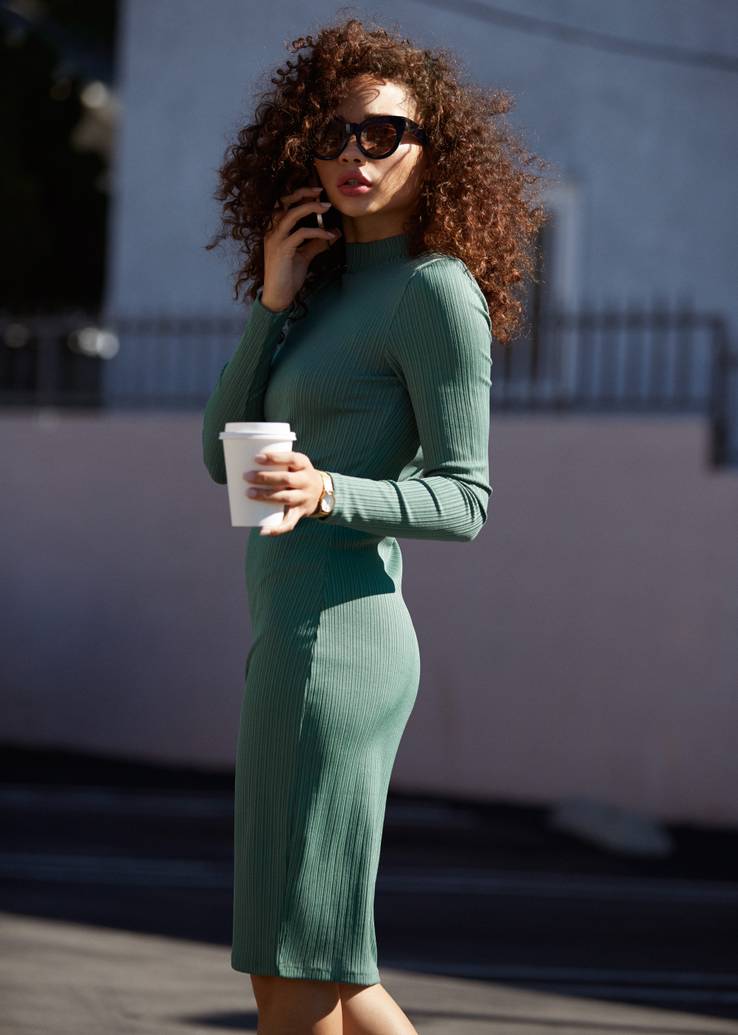 It's easy to see why the model, Ashley Moore, has had no trouble landing famous boyfriends—her curves are incredible, she has an amazing sense of style, and she carries herself with confidence and poise. According to the Daily Mail, Ashley used to date Justin Bieber way back in 2013 and even sparked some rumors that they had gotten back together as recently as 2017 when they were spotted out hiking together. But since then, it seems like any lingering flames have gone out, and Ashley isn't begging for Bieber to come back.
In 2017, the Daily Mail reported that Ashley was hanging out on the beach with Ryan Horne, the CEO of Same Swim, but it doesn't look like this casual fling ever turned into anything serious.
Now, Ashley is single, but if she ever does want to settle down and find a man, we doubt that she'll have to look hard.
8

Hailee Steinfeld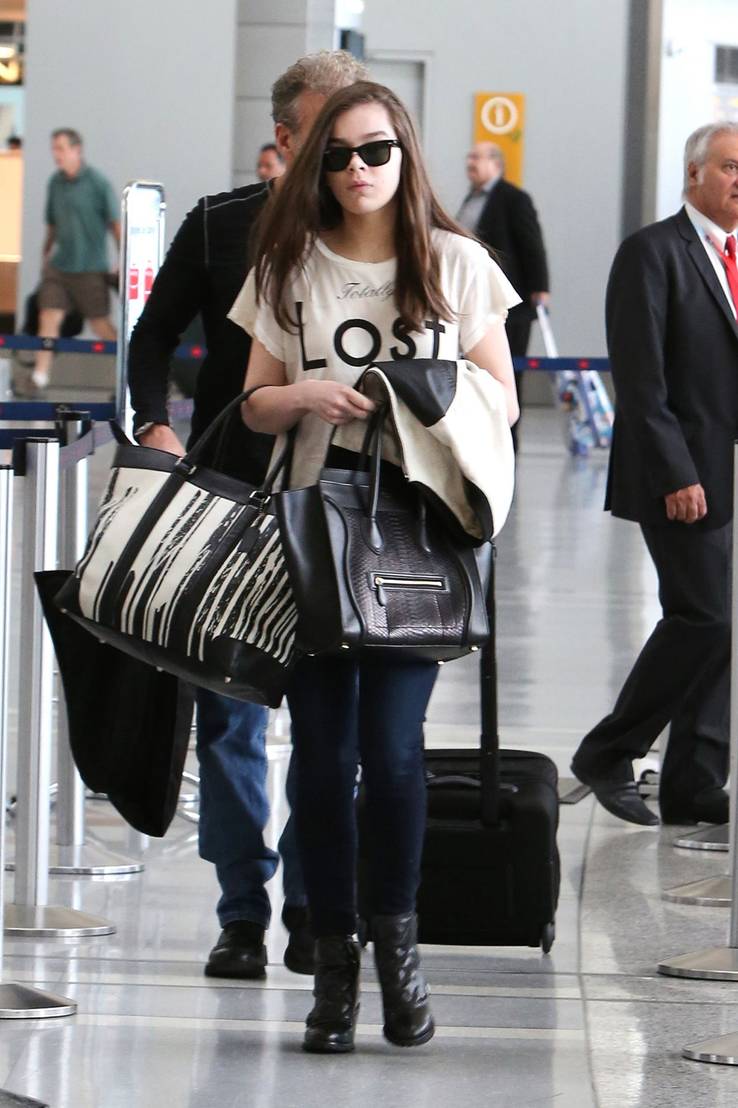 Hailee Steinfeld is one of the most confident young women in Hollywood, and she is all about inspiring her fans to be happy, stay positive, and live their best lives. Lately, she's been enjoying her recent success in the music industry and not worrying about locking down a man! According to J-14, Hailee is currently single, but a fairly recent break up may have inspired some her hit love songs which have been ruling the radio for the past year or so. She used to have a boyfriend named Cameron Smoller, and the two were photographed at award shows together, but it appears that they actually called in quits back in November 2017. However, J-!4 reported that some fans are now speculating that Hailee might be having a fling with Niall Horan, and we've got to admit that we kind of hope it's true—honestly, how cute would that be?
7

Angel Haze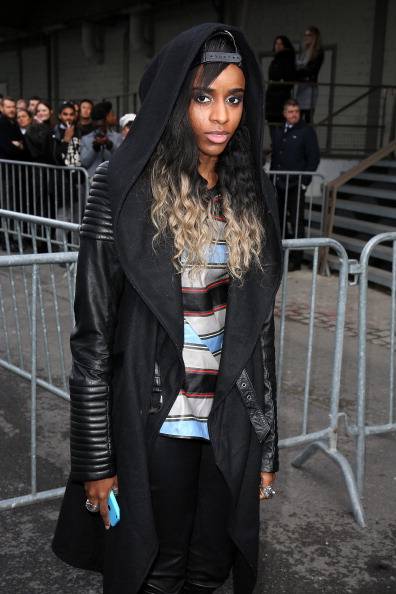 If you don't already know who Angel Haze is, you're about to find out, and she's so cool that you'll definitely wish you had heard of her sooner! According to Billboard, Angel got her start as a rapper in 2012, when she released her first EP titled Reservation. Since then, she has only gotten bigger in the rap world, and she is always open to talking about love, relationships, self-acceptance, and finding empowerment. She has crazy self-confidence, and it shines through in her music. Angel is currently single, but according to her column in Noisey, she says that she is open to dating anyone who can make her laugh, and she doesn't want to put a label on herself. She broke off an engagement back when she was only a teenager, so she does not want to rush into anything—she would rather take things slow and let the connection blossom.
6

SZA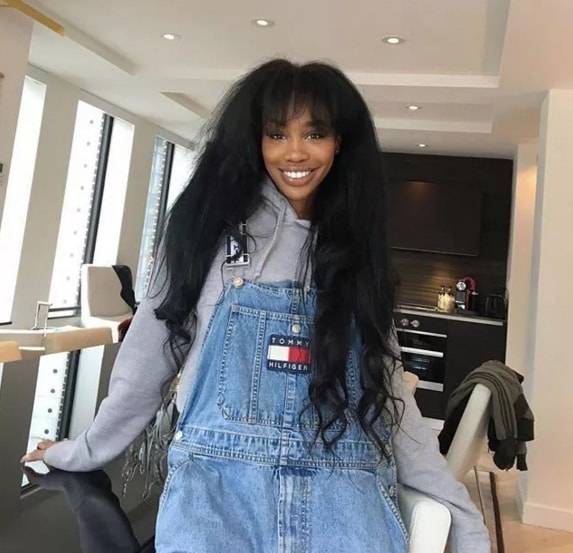 Can we talk about SZA for a second? Seriously, this girl's career has blown up in the past year, and we couldn't be happier for her. Her latest album, Ctrl, was on repeat all last summer, and we just can't wait to see what she does next—it's awesome to see her talent being recognized in a major way. According to Elite Daily, SZA is single at the moment, and we're totally happy about this—if she's single, that means she has even more time to work on her next album, right? She says that right now, she is in a phase of her life where she is learning a lot about herself, and she does not want to mess that up by settling down with the wrong guy. Instead, she would much rather embrace her single status and make the best out of this opportunity to do her own thing.
5

Georgia Fowler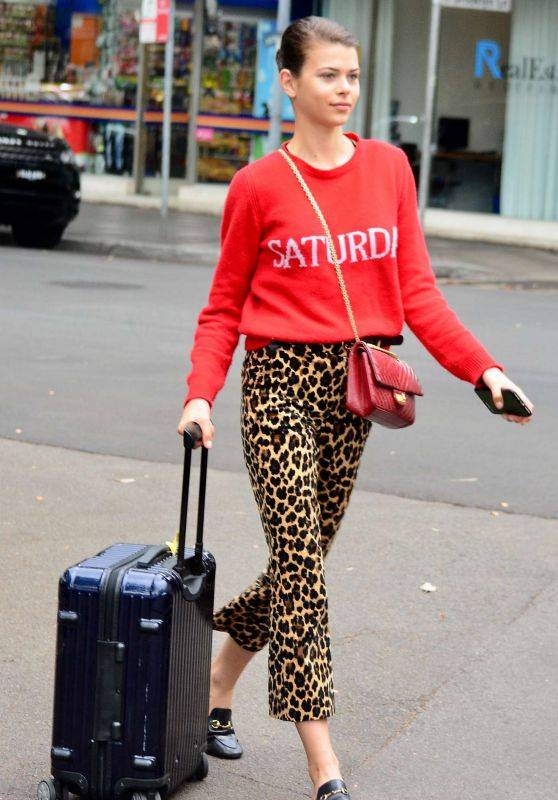 When it comes to Georgia Fowler's love life, there has been so much speculation that it's hard to keep track! We'll get into all of those rumors in a minute, but first, let's address the big question— yes, she is single, despite what you may have heard. Now, why has everyone been talking about Georgia lately? Well, she has been romantically linked to some pretty big names, so naturally, she's going to stir up some gossip. According to E! Online, Georgia has been spotted hanging out with Nick Jonas and even occasionally holding hands with him, but sources say that it is nothing more than a close friendship with a little romantic tension. Hmmm, sounds suspicious—perhaps it could blossom into something more someday. But for now, Georgia is still single, so guys, if you think you might have a shot with her, you better make your move right now!
4

Dua Lipa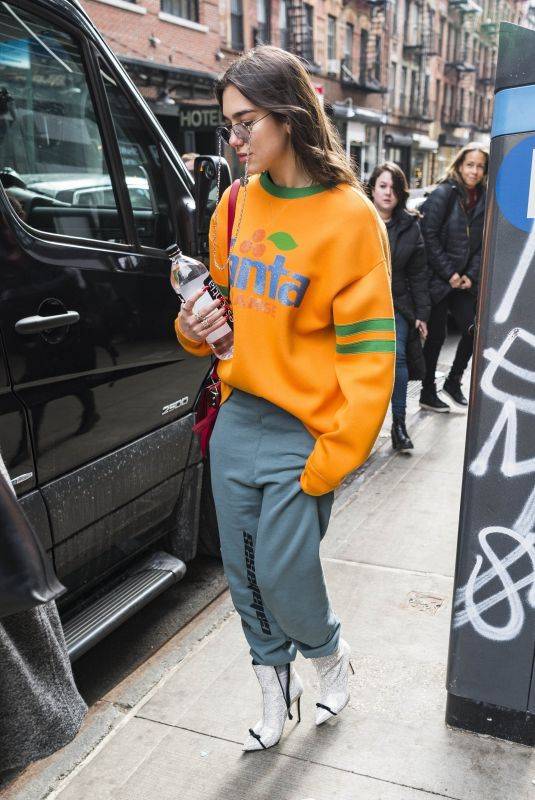 Dua Lipa just might be the new queen of pop—this girl has been releasing hit after hit, and she has basically taken over every party playlist. Plus, her "New Rules" will keep you in check when you're tempted to grab your phone and text your ex during a lonely moment. It seems like Dua is currently living the single life.
She has dated in the past, but right now, she is just focusing on her music instead of chasing after guys.
Some fans have speculated that she is crushing on Calvin Harris, but according to Capital FM, she's just excited to be working on some collaborations with him, and there is nothing romantic going on between the two of them. Others thought that there might be something happening between Dua and Jack Whitehall, but Capital FM also reported that while Dua was attracted to Jack, there was nothing more to it.
3

Iskra Lawrence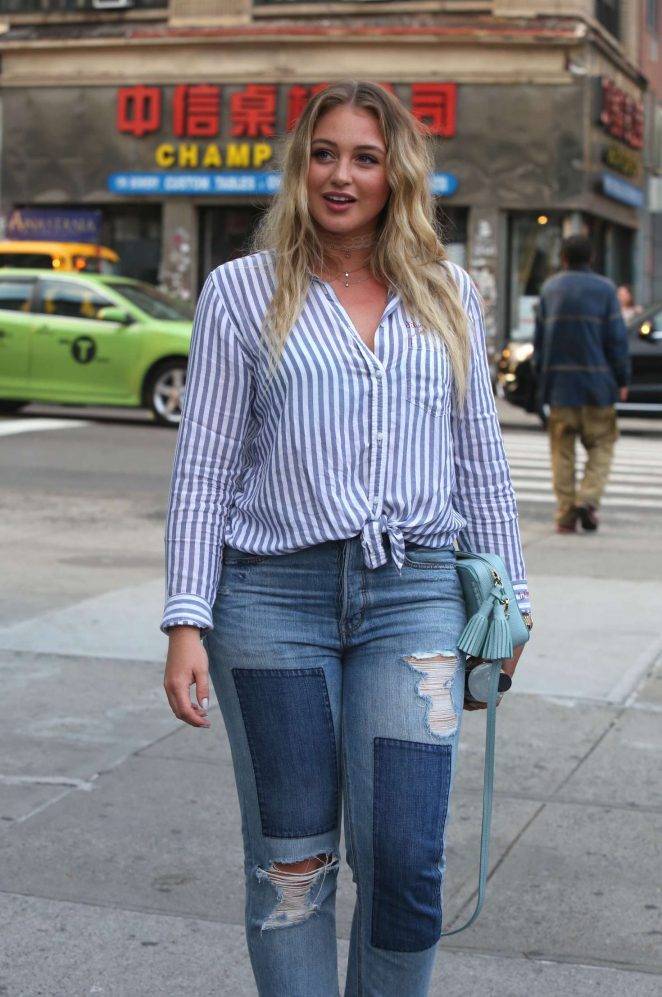 Iskra Lawrence is the body positive model who is working to change the industry from the inside out. She is proud of her curves and plus-size figure, and she wants to spread a message of self-love to girls who feel that they are not represented by their favorite brands. According to Earn the Necklace, Iskra is strongly against photoshopping, and she will not allow brands to edit her body in order to make her look thinner. Judging by Iskra's character, it's clear that she does not need a man by her side to make her feel successful and happy—she can handle that all on her own, thank you very much! Earn the Necklace reports that Iskra is completely single right now, and it's easy to see on her Instagram account that she is satisfied with flying solo—she's clearly loving life without needing a guy to validate her in any way.
2

Selena Gomez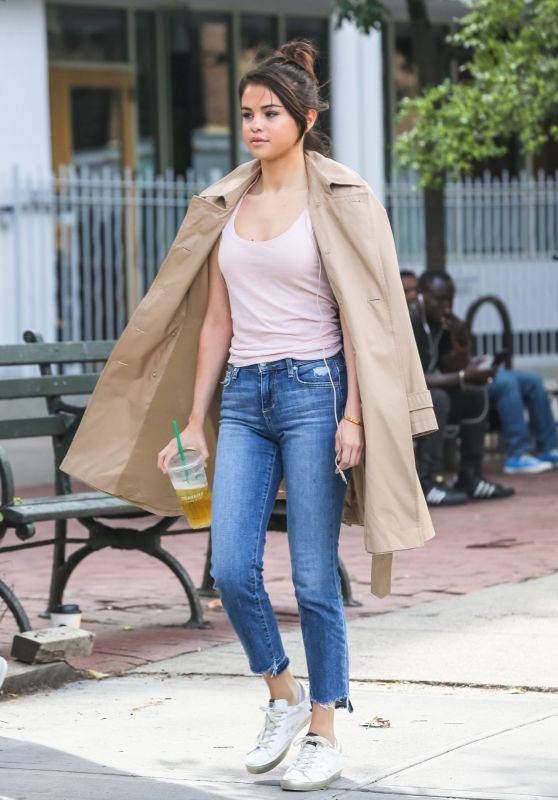 We know it can honestly be so tough to keep track of Selena Gomez's love life. Is she single or not? Is she still going back to Justin Bieber, or has she let go of him for good? Well, for now, we can actually give you a definitive answer— yes, she is totally single, and yes, she is taking a break from her on-and-off relationship with Justin Bieber. According to PopSugar, the couple decided to spend some time apart—possibly for good, but that remains to be seen.
Apparently, Selena's mom was very unhappy with her decision to reconcile with Justin because she did not approve of him.
PopSugar reported she did not want to see her daughter get her heart broken again, so she discouraged them from getting back together. Eventually, as the couple began fighting more often, Selena chose to listen to her mom's advice and walk away.
1

Debby Ryan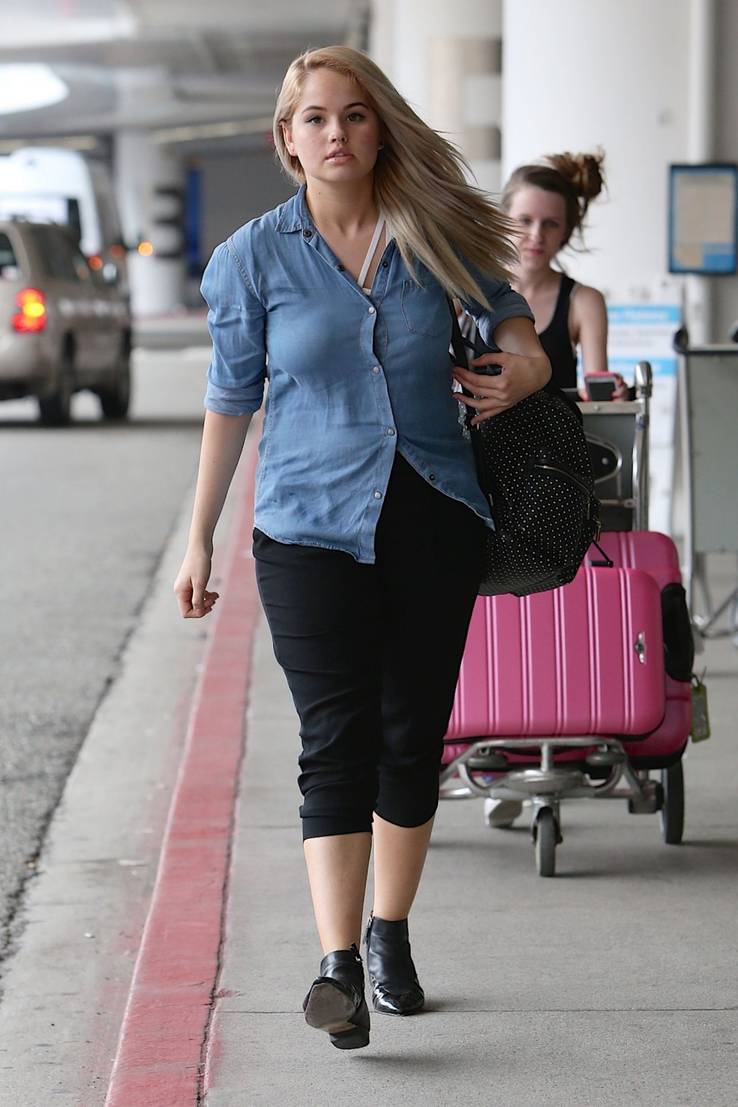 Debby Ryan became famous when she starred on Disney Channel shows like The Suite Life on Deck and Jessie. However, these shows are not her only claim to fame—she has also had some famous boyfriends throughout her time in the entertainment industry. According to Who's Dated Who, Debby had a high-profile relationship with Josh Dun from the band, Twenty One Pilots. The couple started dating in 2013, but by September 2014, they had broken up. According to Teen Vogue, Debby says that she had been in a very unhealthy relationship before she began dating Josh, and it clouded her view of romance. Ever since her break up with Josh, she has chosen to stay single. According to Who's Dated Who, there was a rumor going around that she had a casual fling with Spencer Boldman shortly after she ended things with Josh, but it doesn't seem like she has ever confirmed this.
References: Foxnews.com, Teenvogue.com, Cosmopolitan.com, Dailymail.com, Variety.com, Playerswiki.com, Whosdatedwho.com, USMagazine.com, Popsugar.com, J-14.com, Noisey.vice.com, Elitedaily.com, Eonline.com, Capitalfm.com, Earnthenecklace.com, Newfaces.com, Billboard.com
Source: Read Full Article