20 Female Celebs In Their 30s Who Are Single And Available
It's always inspiring to see women living their best single lives. It's easy to feel like every woman needs a man to be happy in life, but these days, more and more women are proving that this is not necessarily true. Can a positive, healthy relationship with the right person make someone happier? Absolutely! But is it worth settling for just any relationship for the sake of being happier? Well, if someone is dating the wrong person, they will probably feel even worse. So we'll be the first to tell everyone that settling for the wrong person is NEVER worth it, and anyone would be much better off being single than trying to stick with the wrong one.
For those who have been feeling a little down in the dumps lately because of being single, never fear — plenty of others are in the same boat. In fact, there are plenty of beautiful, talented, and famous female celebs who are in the exact same boat. Sometimes, the timing is just not right for a relationship! They might be too busy focusing on their careers to find time for dating, or they just might enjoy being independent. Here are 20 female celebs in their 30s who are still single and available.
20

Priyanka Chopra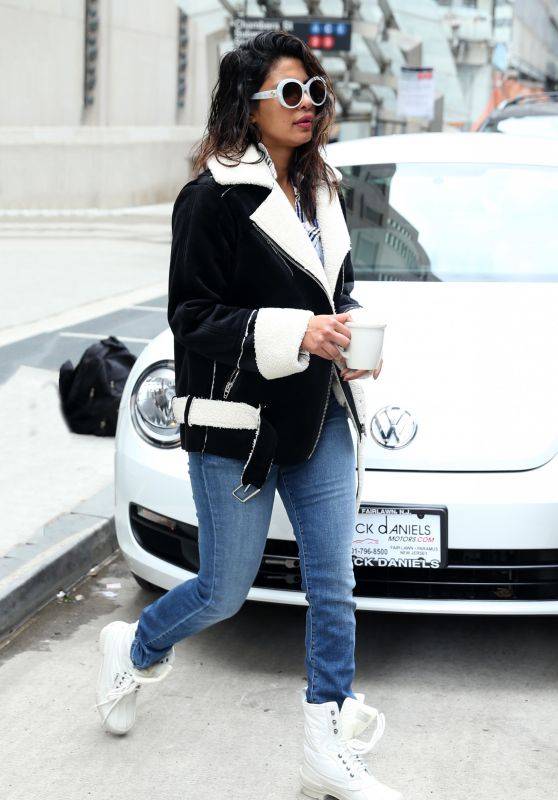 Most people might already know that India has its own enormous film industry, nicknamed "Bollywood." In fact, the Indian entertainment industry is huge, and their films are very popular in many parts of the world! However, it isn't super common to see stars cross over from Bollywood films to mainstream Hollywood films. Priyanka Chopra is the exception to the rule. According to Vogue, she is one of the highest-paid Indian actresses, and she is also one of the most famous celebrities in India.
According to People, Priyanka got her big break as a teenager when she was crowned the winner at the Miss World 2000 pageant.
She had originally planned to go to college and study either engineering or psychology, but after she won the pageant, her plans ending up changing. Although she got her career started in popular Bollywood films, she eventually broke into the American market by appearing on TV shows like Quantico. She is now 35 years old, and yes, someone who literally won the Miss World pageant is currently single, and she's not even breaking a sweat over it! She's far too busy making waves in the entertainment industry and bringing a little more diversity to Hollywood.
19

Kourtney Kardashian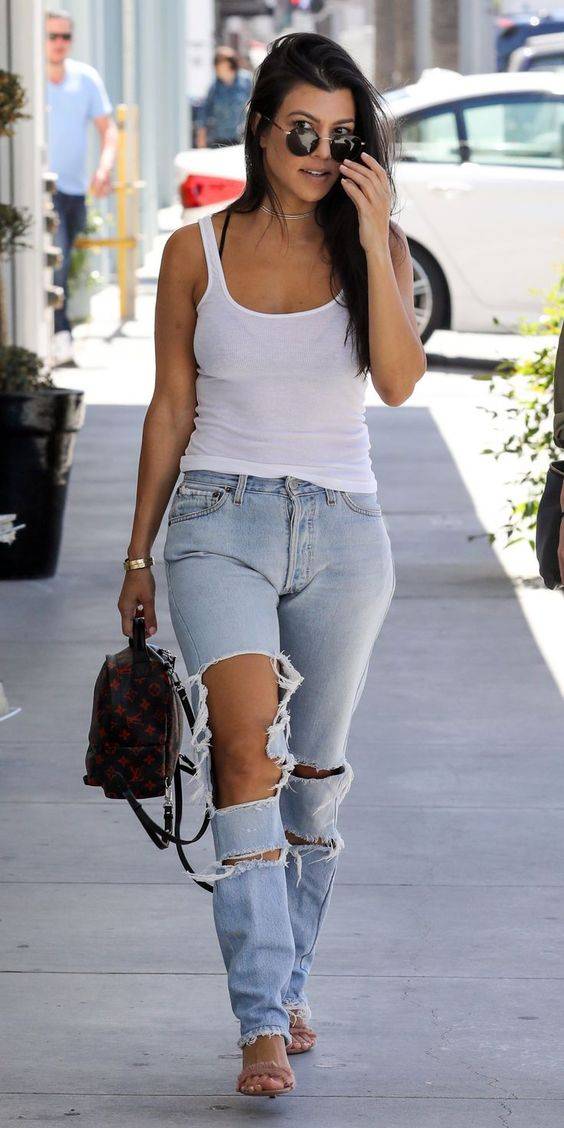 Everything that happens in the Kardashian family happens under a massive spotlight. If someone is a huge fan of Keeping Up With the Kardashians, or if they just happen to follow the Kardashian sisters on Snapchat, they may know that Kourtney Kardashian is currently single. Honestly, let's just admit it, even if someone doesn't watch the show, we all see their social media posts, so everyone is probably up to date on everything that they're doing.
Yes, Kourtney is single right now, and it doesn't really seem like she is looking to date anyone anytime soon.
Now, anyone who has been following the Kardashian drama for a few years would definitely be aware that Kourtney dated Scott Disick for years. They have three children together, and many fans speculated that one day, they would finally officially get married, but it was never meant to be. According to , Kourtney and Scott broke up for good back in 2015 after a tumultuous last few years together. Kourtney could certainly get a man if she wanted, but after everything she went through with Scott, it really seems like she just wants some time to be independent and focus on being a good mother to her kids.
18

Lupita Nyong'o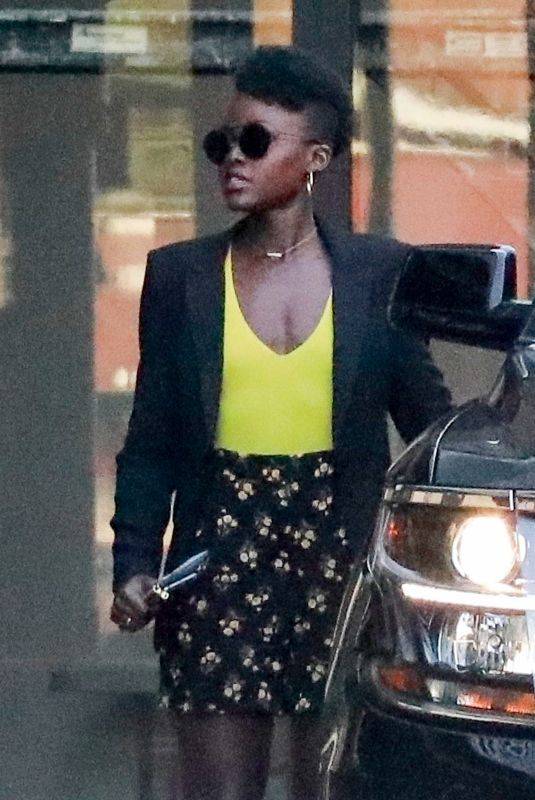 Lupita Nyong'o has been having a major star power moment for years now, and it seems like she's just going to keep getting bigger and better. She is a class act in every sense of the word, and she will definitely be in the spotlight for a long, long time. Lupita got her start shortly after she graduated from master's program in acting when she appeared in 12 Years a Slave as Patsey. From that moment, everyone knew that she was destined to be an actress. And according to People, she is also one of the most beautiful women in America—back in 2014, they put her on the cover and crowned her the most beautiful woman. So, yes, Lupita is one of the most gorgeous women out there, and yes, she is still single—clearly by choice!
If she wanted to, we have no doubt that she could find a man.
But honestly, she is totally complete on her own—she does not need a guy in her life to succeed or be happy. She's doing great on her own! However, should she ever find the right guy, he better be ready to treat her like the queen that she is.
17

Emilia Clarke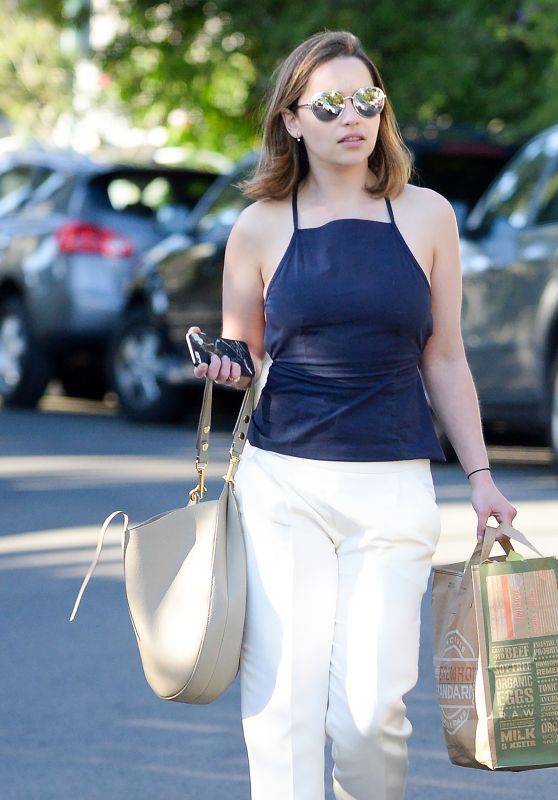 You probably know Emilia Clarke as Daenerys from Game of Thrones—you know, the mother of dragons, breaker of chains, all that good stuff. On the show, her character seems to have no problem finding love—with especially good looking guys. After all, she is a beautiful queen, and only the best for a queen, right? She started off season 1 with her marriage to Khal Drogo, who she came to love, and when their time together was cut short, she fell in love with a man named Dario who was totally devoted to her. And now, she is head over heels for Jon Snow (and so is every female fan of the show).
But in real life, Emilia has not done much dating since she started working on GOT. According to In Touch, she did date Seth McFarlane for a few months, but this was years ago, and she has not been linked to anyone since.
Emilia seems quite happy being single, and we totally understand why she might not be looking for a relationship right now—she was far too busy filming the last season of GOT, and now she is probably working on her next big project.
16

Mindy Kaling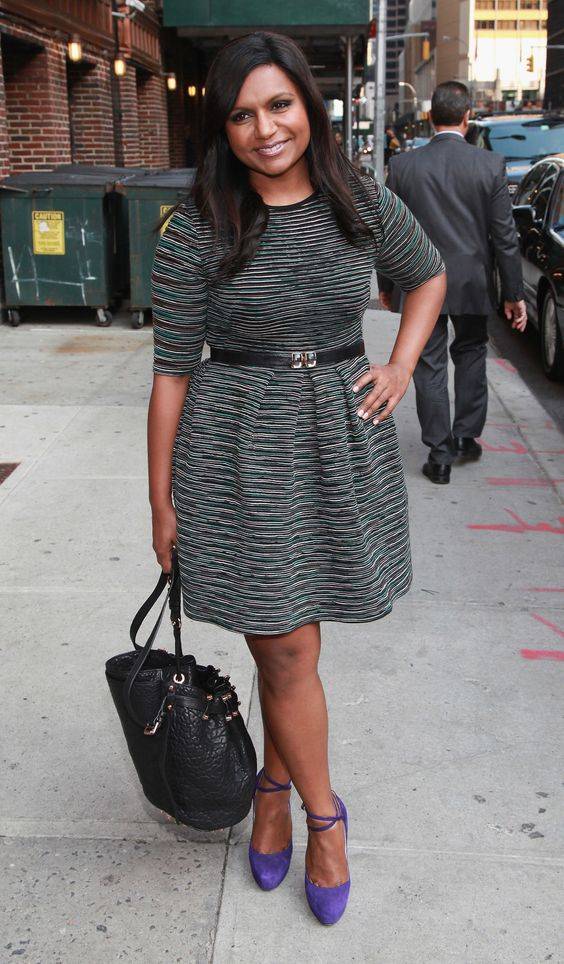 Mindy Kaling is one of the funniest women in Hollywood these days—there is no doubt about it. She got where she is today based on pure talent alone—she did not come from a famous family, and she didn't have a ton of connections. She's just hilarious! You probably already know that she played Kelly Kapoor on the hit sitcom The Office, but did you know that she also wrote many episodes, too? She is probably responsible for coming up with some of your favorite lines!
In addition to her work on The Office, she also created and starred in her own sitcom, The Mindy Project. Oh, and did we mention that she also managed to write two books while doing all that?
According to E! News, Mindy recently had her first child, and she is not publicly dating, nor does she plan to reveal who the father is. She says that she has a great support system in Hollywood, and she is happy to be raising her child as a single mom without revealing further details to the public. Good for her! She is clearly strong enough to handle it on her own, and she is doing great so far.
15

Shay Mitchell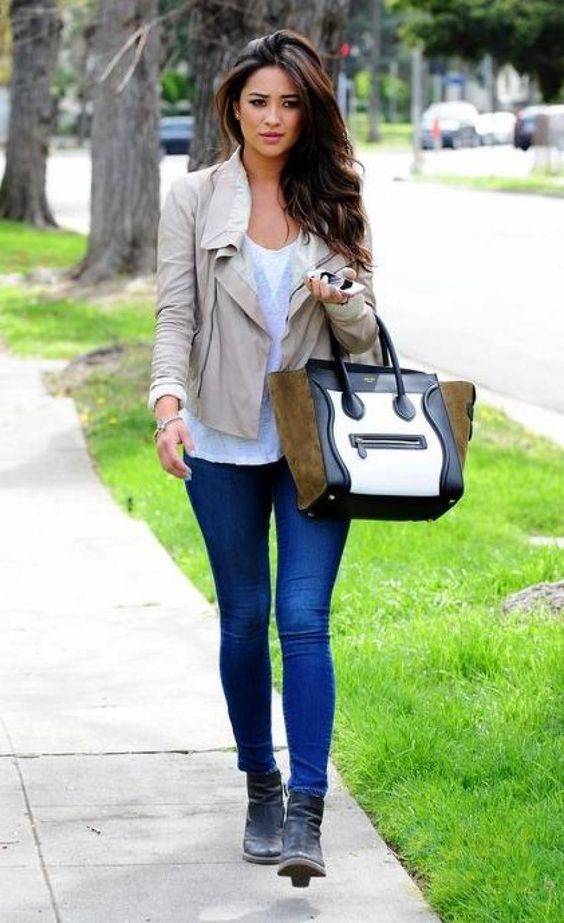 You definitely remember Shay Mitchell from the popular teen drama Pretty Little Liars. She played Emily Fields, and the show went on to run for seven seasons. What has she been up to these days? Well, back in 2015, she actually co-authored a novel titled Bliss with Michaela Blarney. She also began hosting her own lifestyle channel on YouTube! Oh, and did we mention that she started her own production company? Clearly, she has been quite busy. And on top of all that, she will also be appearing in two upcoming TV shows. According to Deadline, she will playing a socialite named Peach in the upcoming Lifetime series You, and she has also been cast in the ABC show The Heiresses.
Now, in the midst of all this, it looks like Shay simply has not had time to date. We don't blame her—if you were busy with all of those projects, you would either need to find the most patient, understanding guy on the planet who was also okay with seeing you, like, once a month, or just learn to love the single life. The second option sounds much easier, and it seems like that's what Shay has chosen!
14

Nicki Minaj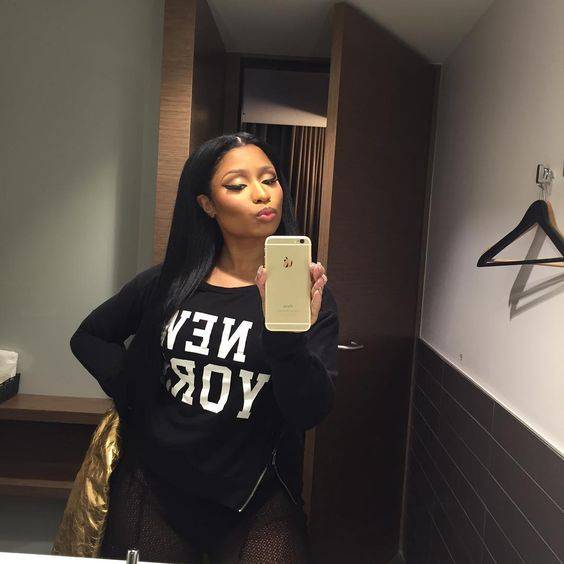 If there's any female celeb out there who can handle pretty much anything on her own, it's Nicki Minaj. Nicki simply does what she wants, and she doesn't need permission. She's not only one of the best female rappers around, she is simply one of THE best rappers, and all the guys know it. It's clear that she is well respected in the industry, and according to Vogue, Nicki says that she has never used any connections with a man to move up in the music world. Everything that she has done, she has accomplished on her own.
According to Vibe, Nicki did begin dating another rapper, Meek Mill, back in 2015. They were quite happy together for about two years, and the fans were loving it—they looked great together! However, it simply did not work out between them.
Back in January 2017, Nicki put out a tweet to let her fans know that she and Meek Mill were no longer together. She said that she was doing okay and looked forward to simply focusing on her music in the new year. Now, she seems quite happy to be single and just enjoying life and working very hard, as usual!
Featured Today
12 Marvel Actors Who Are Actually Tough (And 12 Who Are Total Softies)

20 Surprisingly Strict Rules Royals Have To Follow When They Travel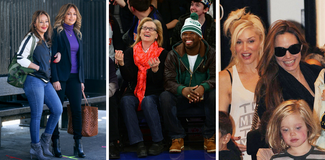 20 Hollywood BFFs Fans Would Be Surprised To See Together

13

Lindsey Vonn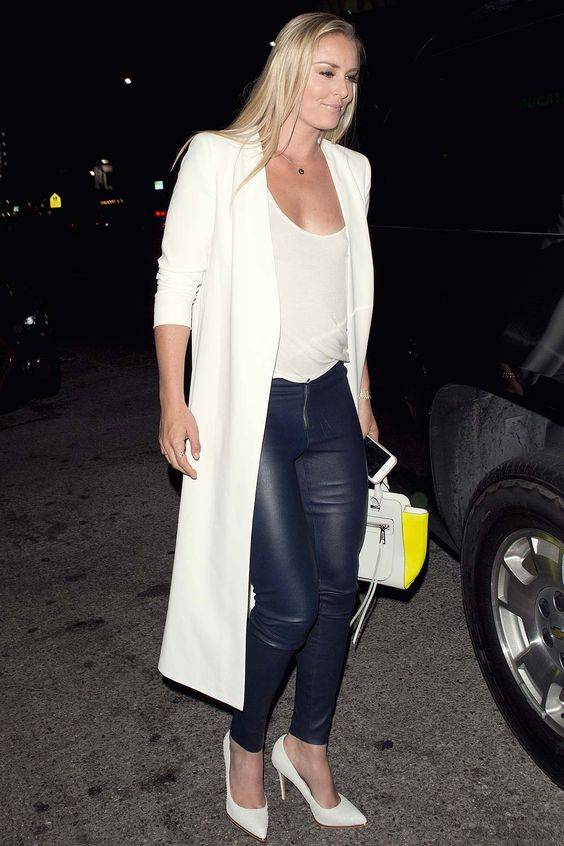 If you watched the most recent Winter Olympics, you probably got the chance to see Lindsey Vonn compete in the alpine ski races. Watching her is truly inspiring—it's amazing just how fast she can go! She really flies down the mountain. Lindsey has been competing for a long time—according to The Washington Post, Lindsey's parents had her learning how to ski from the young age of two! If you want to be a champion, it looks like you have to get started right away. From then on, Lindsey was simply in love with the sport and just wanted to take advantage of every possible opportunity to go skiing. Now, at the age of 33, she has competed in four Olympic Games, and she is one of the most famous skiers in America. She has definitely made her mark on the sport.
When you're that dedicated to becoming a winner, it leaves very little time for dating!
Even though Lindsey is a beautiful, athletic blonde, it is actually not that surprising to hear that she is single. She has to put so much time and effort into her sport that she does not have much room in her life for a relationship.
12

Amber Heard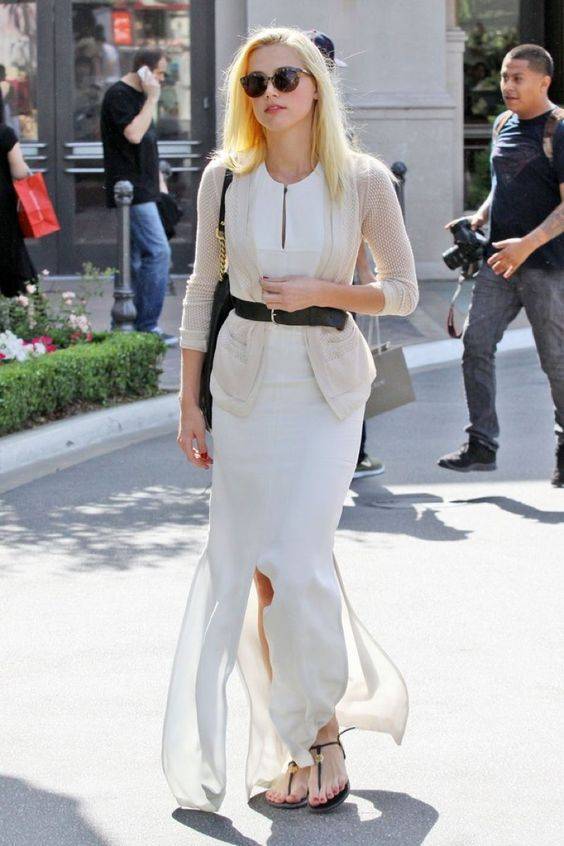 Amber Heard has appeared in a wide variety of films, from Pineapple Express to The Danish Girl to Justice League. But recently, she has been in the press for issues that are totally unrelated to her acting career. Just a couple years ago, Amber Heard went through a very public and dramatic split with her ex-husband, Johnny Depp. The rumors about what went wrong were flying, and the tabloids could not get enough. At the end of the day, we will never know the true story behind what happened in their relationship, but it's clear that whatever went down, Amber was very hurt by the outcome. According to BBC News, they separated in 2016, and the couple officially divorced in January 2017.
Since then, Amber has been trying to stay out of the spotlight and simply get her life back together. We can totally understand why she has chosen to remain single for the time being. She went through a heated break up in the public eye, and she probably just wants to put that whole period of her life behind her.
She is only 32 right now, and she has plenty of time to settle down with someone new in the future.
11

Kelly Osbourne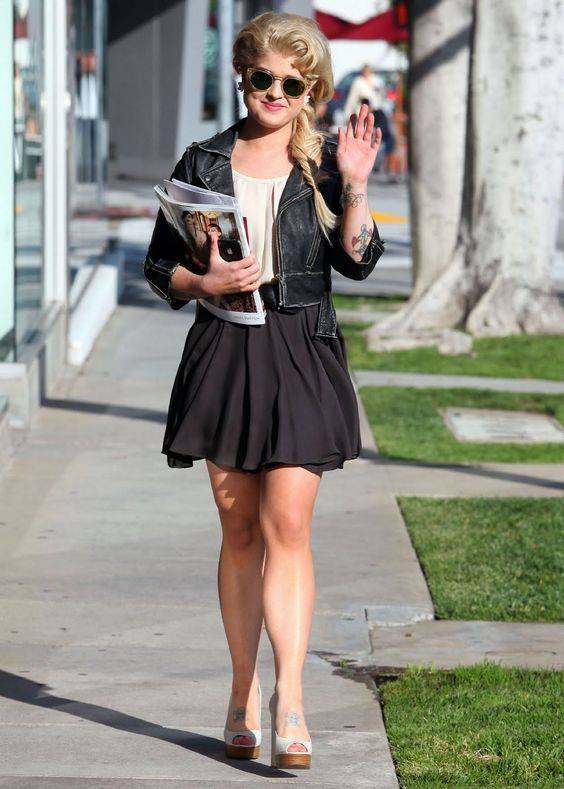 If you ever watch the show Fashion Police, you're probably familiar with Kelly Osbourne, her sarcastic sense of humor, her bright hair colors, and her crazy outfits! Kelly is definitely a witty woman, and she can take down anyone's bad red carpet look with a couple hilarious comments. Kelly first came to prominence when she appeared on her family's reality TV show, The Osbournes, when she was a teenager. She was a surprise hit with early audiences, and she managed to turn this success into a career on talk shows and reality TV.
Kelly has had a few relationships during her time in the spotlight. According to the Daily Mail, she once tried to "marry" her former boyfriend Matty Derham at a music festival in Ireland, but the government said the ceremony was not legal, and therefore, they were not married. She later went on to date Matt Walker, a music promoter and tour manager. According to People, she was engaged to the chef Matt Mosshart in 2013, but they called off the engagement after just a few months. Kelly is totally single right now, and she seems to be taking it easy this year with very few TV appearances.
10

Nikki Bella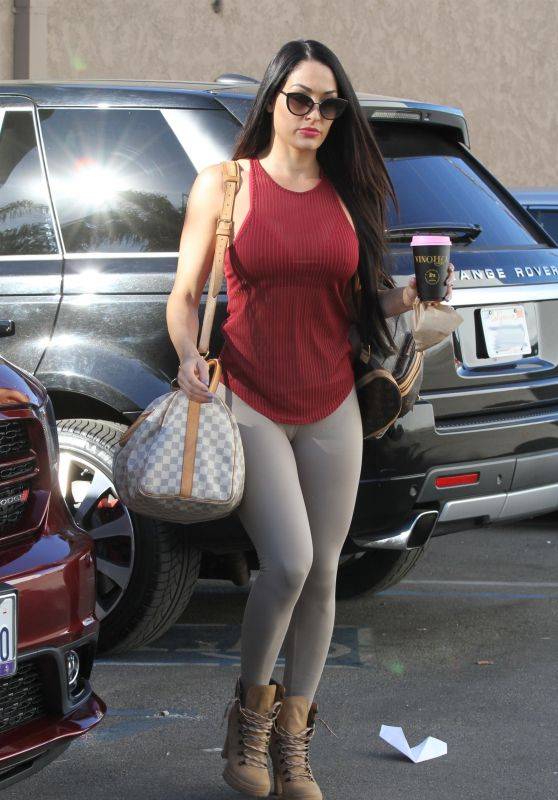 You probably know exactly who John Cena is—after all, he basically became a meme a couple years ago, and you couldn't click on a Vine without hearing someone yell, "John Cena!' at the end. But on top of all that, John is one of the most popular wrestlers in America. However, did you know that his ex-girlfriend, Nikki Bella, is also a wrestling champion? While many people simply know her because she was in a long term relationship with John, she is also a star in her own right. Furthermore, she is also a model, runs her own business and YouTube channel, and has appeared on TV shows and in music videos. Yup, she's a busy woman!
As we mentioned earlier, John and Nikki did split recently—according to In Touch, Nikki wanted to have children, while John did not feel that fatherhood was the right choice for him.
This meant that they had to go their separate ways. But the Daily Mail later reported that John is now willing to reconsider his stance on parenthood because he loves Nikki so much. Honestly, it may be best for him to accept that the relationship is over—Nikki can do what she wants.
9

Jenna Dewan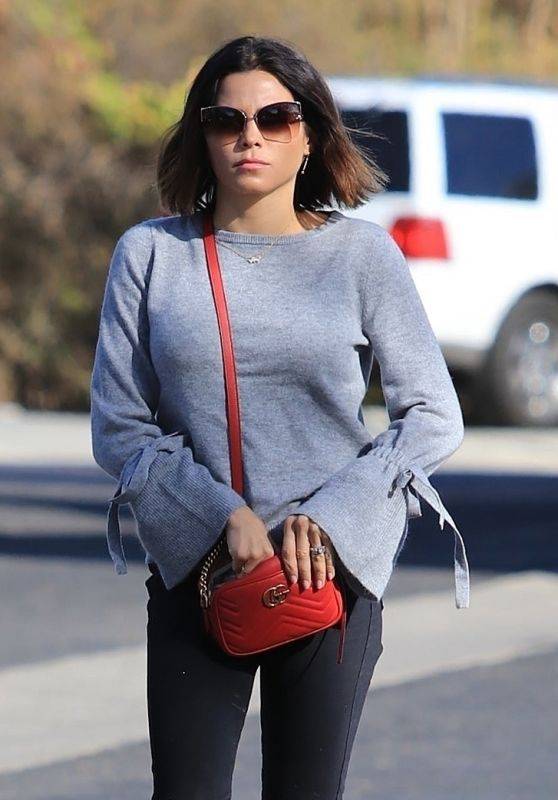 There were broken hearts everywhere the day that Channing Tatum and Jenna Dewan announced that they were splitting up. The couple had been married for nearly a decade, they already had one adorable daughter together named Everly, and according to US Magazine, they had even been considering having more kids. We will never know what truly went wrong. On Instagram, the couple announced that they were separating. They even said that they still loved and cared about each other very much, but they knew that they were simply not meant to be together forever.
Now, Jenna is single, but we're not sure if she's ready to mingle yet—after all, she did just get out of a marriage, and we totally understand if she would rather just fly solo and do her own thing for a while.
Jenna is 37 years old, so if she does still want more children, she still has time—and adoption is always an option! Whatever Jenna decides to do, it seems like she and Channing made a smart decision to walk away from each other with mutual love and respect. They made it clear that they will be putting their daughter first and remain friends.
8

Kat Dennings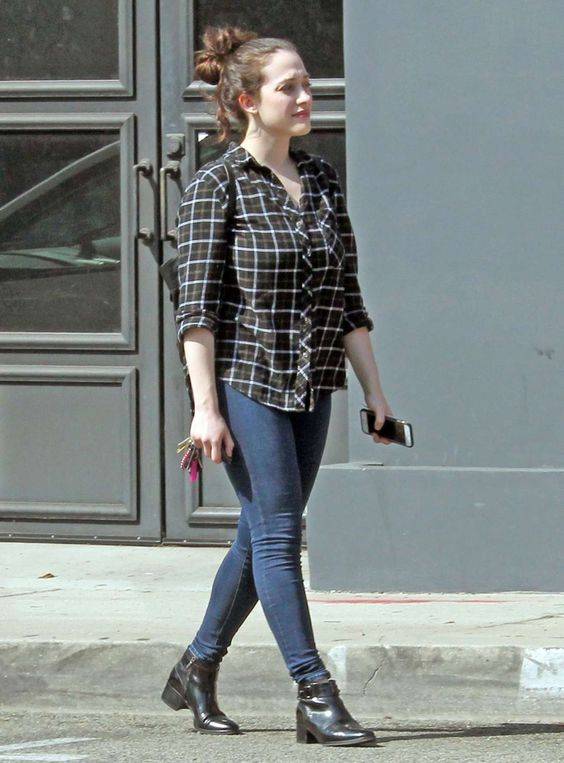 Kat Dennings has been acting since she was only ten years old—she kicked off her career by appearing in commercials, and from there, she began to land roles playing teenagers on different TV shows. Now, she is known for appearing in films like The 40-Year-Old Virgin, The House bunny, Nick and Norah's Infinite Playlist, and Thor. From 2011 until 2017, she also produced and starred in a sitcom called 2 Broke Girls. Kat is known for her great sense of humor, her awesome work ethic, and her drive to succeed, which was apparent from the moment she set her sights on Hollywood as a child.
Kat has not been involved in many high profile relationships in Hollywood. In fact, she does not seem to place too much importance on dating—she's too busy working. According to E! News, she began dating the singer Josh Groban back in 2014. However, a few years later in 2016, E! News later reported that the couple had split up. Ever since then, Kat has been single. According to BlackBook Magazine, Kat does not participate in the Hollywood party scene—maybe this is why she has had a tough time finding love in Los Angeles.ƒ
7

Malika Haqq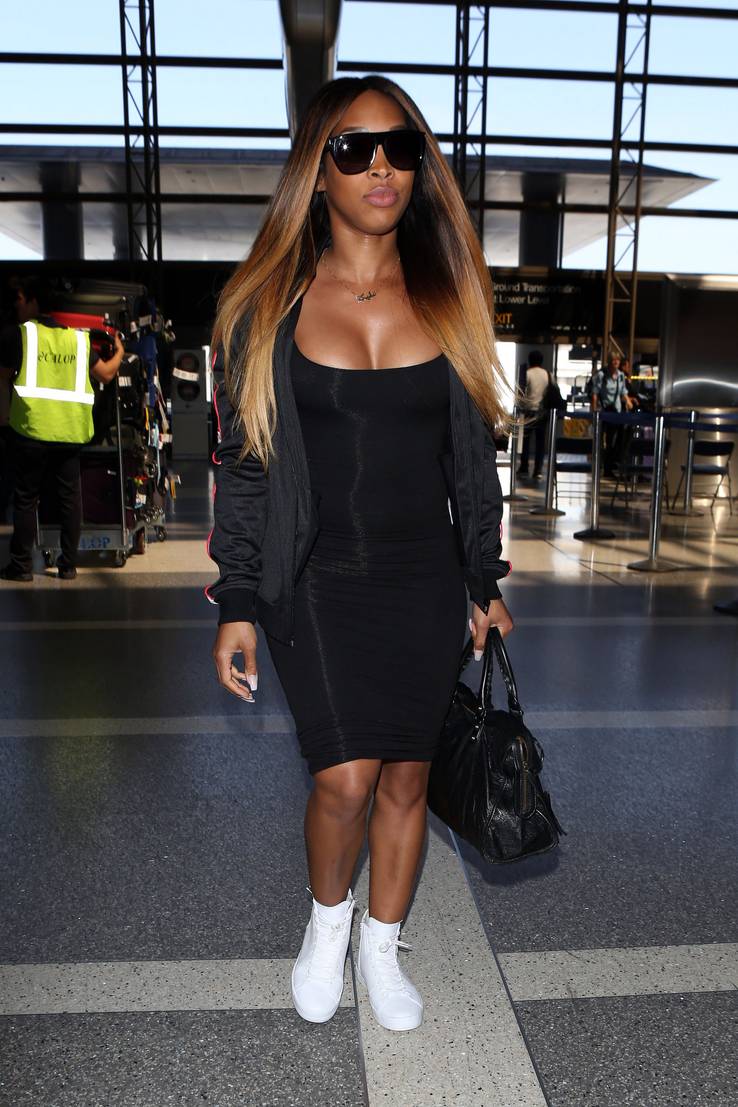 If you watch Keeping Up With the Kardashians, you might already know who Malika Haqq is. She is basically Khloe Kardashian's best friend, so she is always popping up on the show to get into some drama with the rest of the family. Or you may have seen her make an appearance on Celebrity Big Brother—she was evicted from the house just days before the finale! Malika got her start in Hollywood by appearing music videos, guest starring on various TV shows, and appearing in films like School for Scoundrels. According to The Sun, she used to be Khloe's personal assistant, but eventually, they became super close friends, and Mailka decided to move on from that role and focus on her own career while still maintaining a friendship with Khloe. After that, she appeared on TV shows like Hollywood Divas and Dash Dolls.
According to the Daily Mail, Malika was dating the rapper O.T. Genesis, until she found out that he had been dishonest and disloyal. He bought her a diamond watch to try to persuade her to come back, but she responded by showing him the door and deleting all his photos on her Instagram! Now, she's happily single.
6

Tiffany Haddish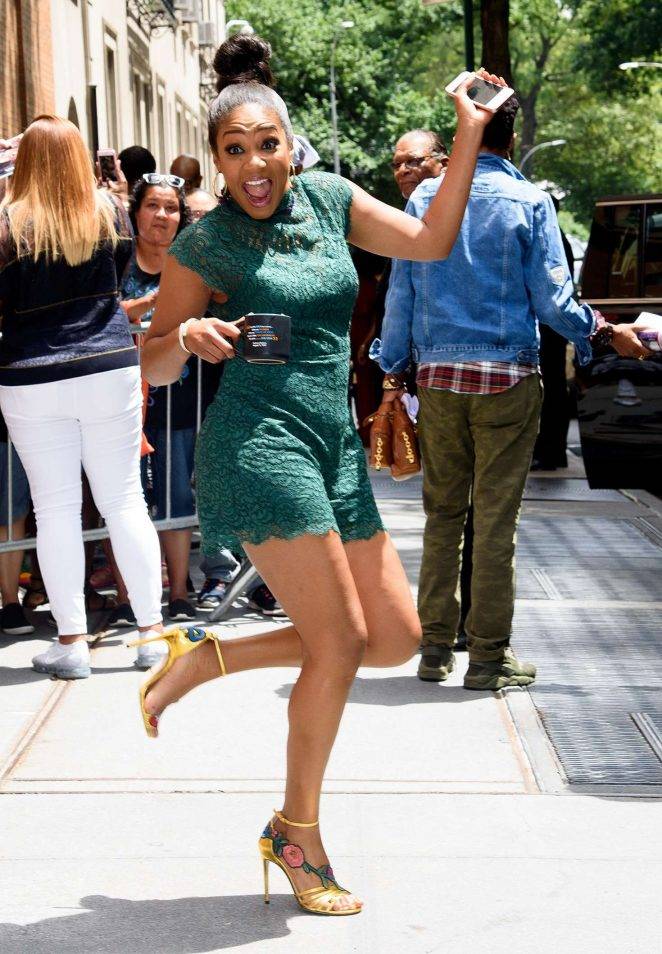 Tiffany Haddish is having a major star power moment right now. Seriously, this girl is only going up from here. Tiffany got her start in Hollywood by guest starring on different TV shows until she finally landed a recurring role that earned her some recognition. She began gaining fame when she played the character Jackie on the series If Loving You is Wrong. Then, she made an appearance in the comedy film Keanu, and from there, she landed her breakthrough role as Dina in the film Girls Trip. Now, her name is on everyone's lips, and we can't wait to see what her future holds.
According to her interview on the popular radio show The Breakfast Club, Tiffany married and divorced the same man twice! She married William Stewart in 2011, got divorced, married him AGAIN in 2013 and gave it a second chance, but then divorced him again later. Now, she is single and simply enjoying her newfound fame. According to Deadline, she is set to star in a new sitcom called The Last O.G., star in two upcoming comedy films to be released next year, and do some voice acting on a new Netflix series. She's a busy woman!
5

Dorothy Wang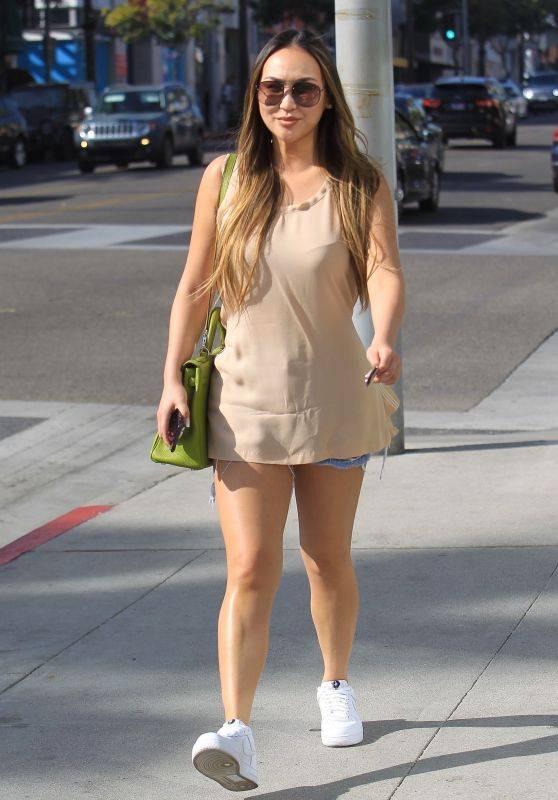 You might call Dorothy Wang famous, or you might just think of her as infamous—either way, she's probably got your attention. Dorothy rose to prominence on the hit reality TV show Rich Kids of Beverly Hills. Dorothy was the first person cast on the show after the casting directors came across her extravagant Instagram account, where she flaunted her lavish lifestyle and closet full of luxury clothes. She has been criticized for everything under the sun, from promoting materialism to showing off her family's wealth that she didn't earn. But no matter what anyone says about, Dorothy doesn't seem to care—she's simply enjoying the life she was lucky enough to be born into. She doesn't have to work, but she chooses to now.
According to Bustle, Dorothy is currently single, and for the past few years, she has been working on establishing herself as a business woman with her own projects, separate from her parents. She has obviously mastered the art of social media marketing, and she also has her own jewelry line, which has actually been selling quite well. On her website, Dorothywang.com, she describes herself as a hard working designer and entrepreneur with an eye for the latest trends.
4

Tiffany Pollard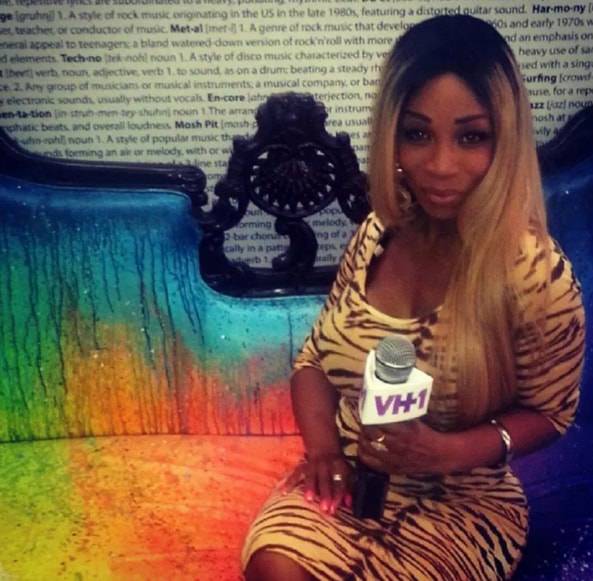 Tiffany Pollard, better known by her reality TV nickname "New York," is currently back on the lookout for love! You probably remember Tiffany from her many appearances on VH1 in the early 2000s. She was on shows like Flavor of Love before eventually earning her own reality show, titled I Love New York. On the show, contestants tried to win her love and prove their affection for her. The show was such a huge hit that she got another season, I Love New York 2. From there, the show spun off into New York Goes to Hollywood, New York Goes to Work, and I Love New York 3, which was shot but never ended up airing.
Despite all of the men competing for her attention on her TV shows, Tiffany never found real love with any of them—although according to People, she did get engaged to two contestants. However, it did not work out. To this day, Tiffany is still single, and she is currently not dating anyone. It does not look like there are any men in her life, she has not discussed any plans to get married or have children any time soon. She loves the single celeb life!
3

Sophia Bush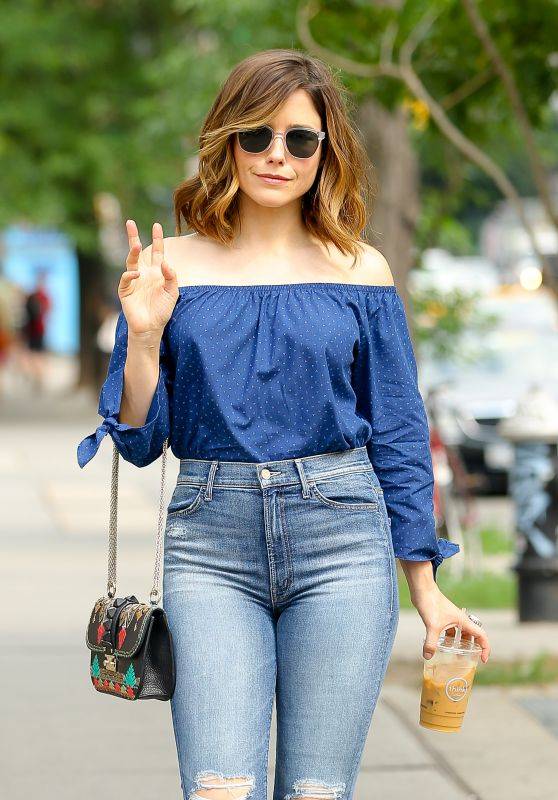 There are so many girls out there who look up actress Sophia Bush. She just always seems to have this great positive energy around her, and it doesn't hurt that she has adorable style! Sophia rose to prominence when she starred as Brooke Davis in the hugely popular drama series One Tree Hill. Next up, she appeared in films like John Tucker Must Die, The Hitcher, and The Narrows. After her series of film roles, she returned to TV and starred in the series Chicago P.D. as Erin Lindsay.
Sophia has had a string of high profile relationships since becoming famous. She was once married to her OTH co-star Chad Michael Murray (and yes, all the female fans were super jealous), but they got divorced. According to US Weekly, she says that the marriage was a mistake, but she genuinely felt that she was in love. According to People, after her divorce from Chad, she dated other fellow actors like James Lafferty and Austin Nichols. However, things did not work out with either of these guys, and right now, Sophia is simply enjoying the single life. She is only 35, and she has plenty of time to find the right man.
2

Lolo Jones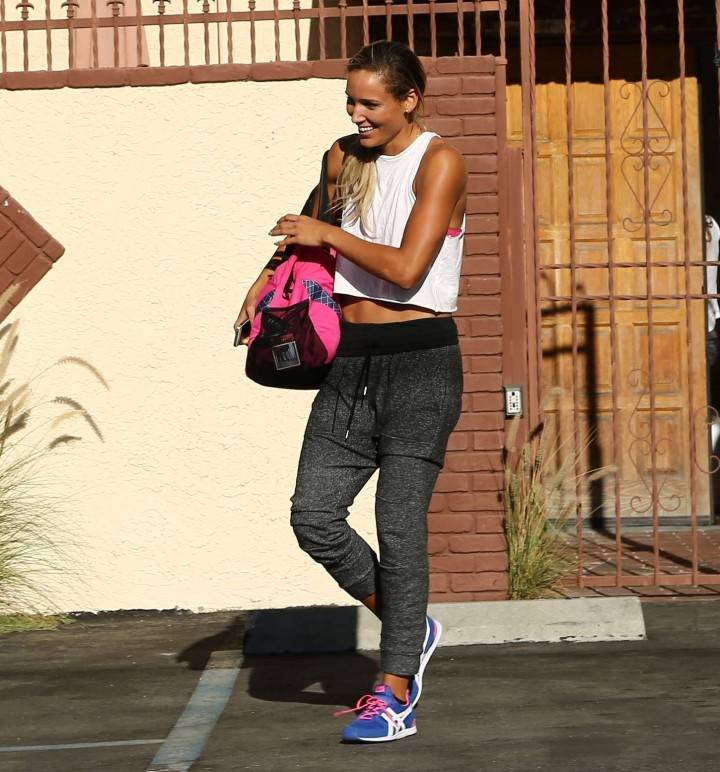 Lolo Jones is one of the biggest names in American track and field—although this sport does not get a lot of attention unless the Olympics are going on, Lolo is one of the few runners who is widely known outside of the track world. The coolest thing about Lolo's athletic career? She isn't just a champion runner—she also competes at the Olympic level on the US bobsled team! Imagine being an Olympic champion in not one sport, but two? Her talent is just through the roof. According to ESPN, she is one of the few athletes who has competed in both of the summer and winter games! Pretty crazy, right?
In some ways, it's surprising that Lolo is still single, but according to HBO, she says that she has struggled to find love because her schedule is always packed, she often turns to online dating, she prefers to be very modest and take things slow. Training for and competing in TWO Olympic sports leaves very little time for romance. However, she said that she does want to get married one day, but she definitely does not want to rush things—she would rather wait for the perfect guy.
1

Anastasia Ashley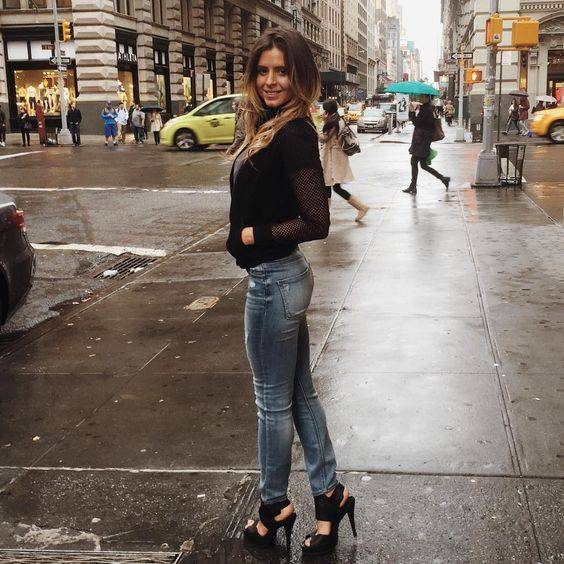 Anastasia Ashley was definitely destined to be a champion surfer. According to Surfbang, she began surfing at the age of 5, and at the age of 6, she won her very first competition! She did not have a real board of her own at the time, so she found a used board sitting in a trash can that someone had abandoned. Eventually, she was able to land some sponsors the following year, who were impressed with her crazy talent at such a young age—and thankfully, they replaced her board for free. According to the Independent, she won her first major national title at the age of 16, and from there, her career really took off. Now, she also works as a model in addition to being a professional surfer.
Clearly, Anastasia could have her pick of any man she wants—come on, a model AND a professional surfer? What guy wouldn't want to be with her? However, Anastasia is currently 31 years old and single. She is totally focused on her career and riding bigger and bigger waves. She is also enjoying her modeling projects, and according to the Independent, she also helps teach athletes about social media marketing.
Sources: vogue.com, people.com, eonline.com, intouch.com, deadline.com, vibe.com, twitter.com, instagram.com, washingtonpost.com, BBC.com, dailymail.co.uk, usmagazine.com, blackbook.com, sun.co.uk, power1051.iheart.com, bustle.com, dorothywang.com, espn.com, hbo.com, surfbang.com, independent.ie
Source: Read Full Article