Sophie Turner is one of the hottest actresses in the entertainment world. This is mostly because she's on one of the most highly rated and talked about shows, Game of Thrones. Sophie makes a lot of headlines because of the things she says and the stellar things she wears on the red carpet. And if that weren't enough, she's also engaged to get married to Joe Jonas. And just to think, she's only 21.
A lot of people would also agree that Sophie is one Hollywood actress that is wise beyond her years. Simply put, she's not like the other celebrities in the entertainment industry that are her age. Sophie is the kind of girl that looks like she has her head firmly screwed on her shoulders. And while she might be moving quite fast when it comes to her personal life, she's not scandalous or dramatic about the things she does. In fact, it's quite the opposite. Even though she knows what she wants, she won't make a big fuss to get it. In other words, she's no diva. But if there's one thing that people do love about Sophie, it's her entertaining social media pages. If you don't already follow Sophie Turner on social media
20

She Secretly Reviews Sausages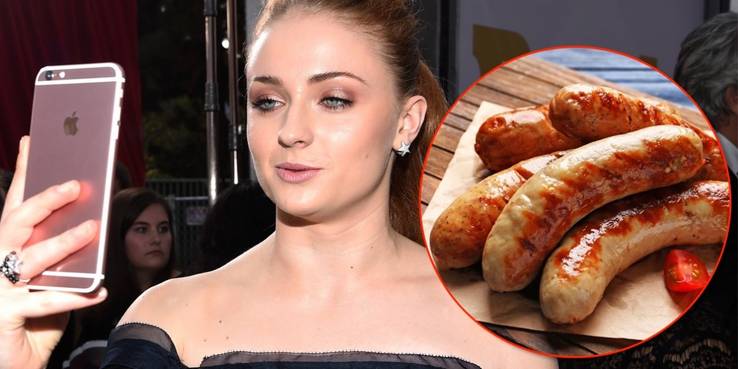 There's no denying that Sophie Turner is one Hollywood actress with a great sense of humor. In other words, she doesn't take herself too seriously and, of course, that's a good thing.
Earlier this year, it was reported that Sophie actually has a side hustle reviewing sausages on her account. Yep, you read that right!
Here's what The Insider has to say: "So far, the winning wiener is a patty-like turkey sausage she ate at a restaurant on Melrose Avenue in Los Angeles. That sausage, which Turner gave an 8/10, is followed by a classic Cumberland sausage she ate London's Heathrow Airport. She awarded that sausage a 7/10, which is three points more than the last-placed sausage, a semi-spicy, gravy-soaked California-made sausage she ate at Animal Restaurant in Los Angeles."
19

She Has A Separate Secret Account, Too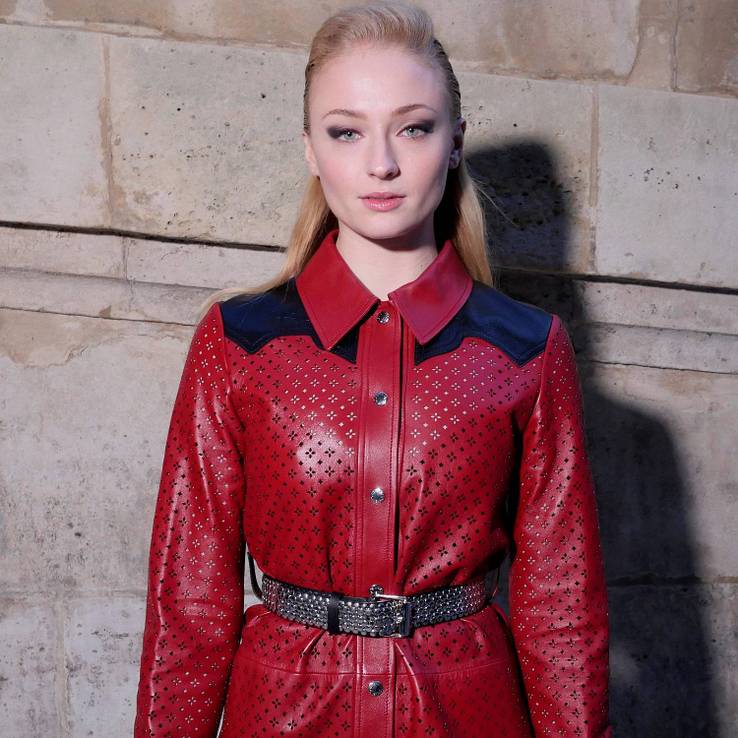 Not only is Sophie tickling everyone's funny bones on her regular Instagram account but she supposedly has a secret one that many people don't know about, too. Seriously, is she trolling us? It's an account that only has six photos in it, but it's enough for the media to report about it.
Sophie doesn't want anyone to know about this, but she's actually a secret foodie.
Shock, right? She likes to critique food on both sides of the pond, but is very hush hush about it, for reasons we really don't know. As Unilad puts it, "The 22-year-old, who's famous for playing Sansa Stark on the hit HBO show, is known for her quirky sense of humor and funny Instagram posts, but nobody was expecting just how weird she was going to go with her latest social media venture."
18

She's Engaged To Get Married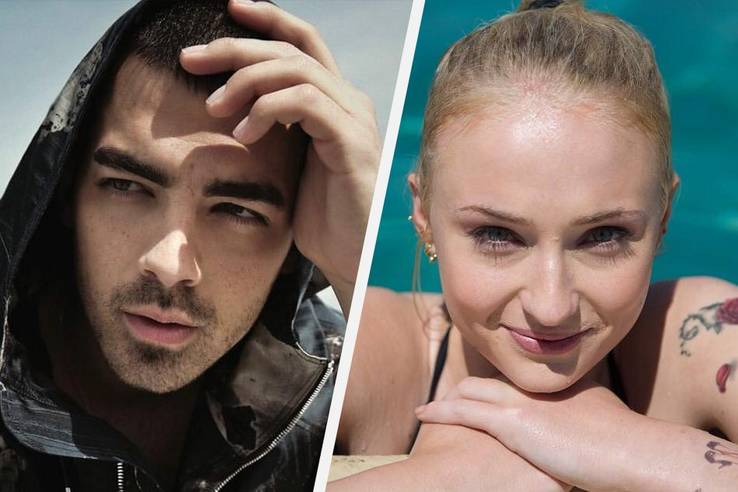 It didn't take Sophie Turner very long to confirm her engagement news on Instagram. As a matter of fact, she posted a photo of the ring that her future husband, Joe Jonas, gave her with the simple caption "I said yes." It's not like you really need more words when you've got a rock that looks like that on your finger, right? Hello there, gorgeous. Wow!
People magazine reported last year, "Joe Jonas and Sophie Turner are engaged, and the singer's family couldn't be more welcoming to their new addition. "Everybody's very, very happy for them and their family and friends are all thrilled. Everyone loves them together." An insider added, "She's young but is beyond her years and is crazy, crazy mature. He's never been like this with a girl."
17

But She Doesn't Mention Her Love Life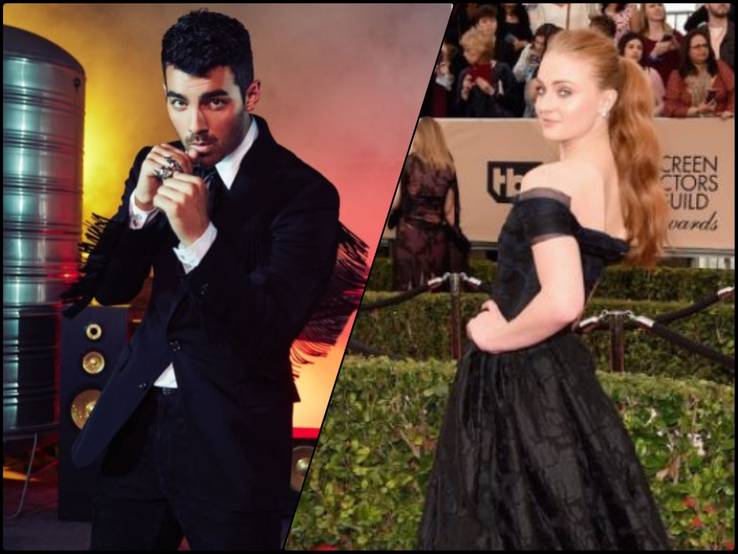 Sophie Turner might seem like a very transparent actress on the outside, but the truth is, she likes to keep a lot of stuff about her personal life well hidden. Case in point: she doesn't post photos of her and her man, Joe Jonas, on Instagram. While she likes to talk about him, she doesn't like to post any photos of him.
Speaking about her engagement to Joe Jonas, Sophie told Marie Claire, "I'm engaged. There's this weird misconception that being married is the greatest thing that'll ever happen to you. But I've always found that my career is something I work for, and when I achieve something, there's a sense that this is the greatest thing I'll do in my life."
"It's lovely to be engaged. Not like I achieved anything, but I found my person like I'd find a house that I love and want to stay in forever. There's a sense of peace that comes with finding your person. But there's a drive that comes with your career."
16

She Revealed A Thigh Tattoo To Her Followers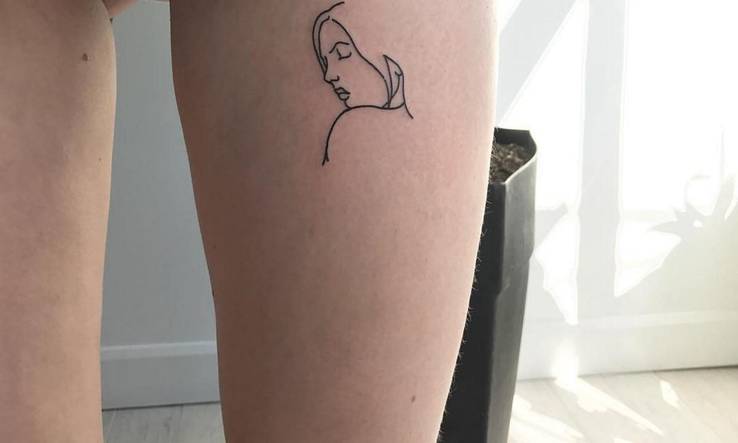 If you haven't already noticed, Sophie likes to make all of her big announcements over social media. This way, you get all of the information directly from her and not from the tabloids. Makes sense, right? Last year, Sophie debuted her new thigh tattoo on Instagram and as you can imagine, everyone had something to say about it.
Here's the thing: there's buzz that Sophie and her husband-to-be, Joe Jonas, might have gotten matching tattoos.
They just haven't confirmed it yet. Refinery 29 reported, "We thought they'd yet to catch the trendy couple-tattoos bug, but if a new photo from Montgomery's Instagram is any indication, Turner's latest design might finally suggest an intimate tribute to her famous fiancé." Things that make you go hmmm. Right? What do you guys think?
15

She Likes To Troll Her Fans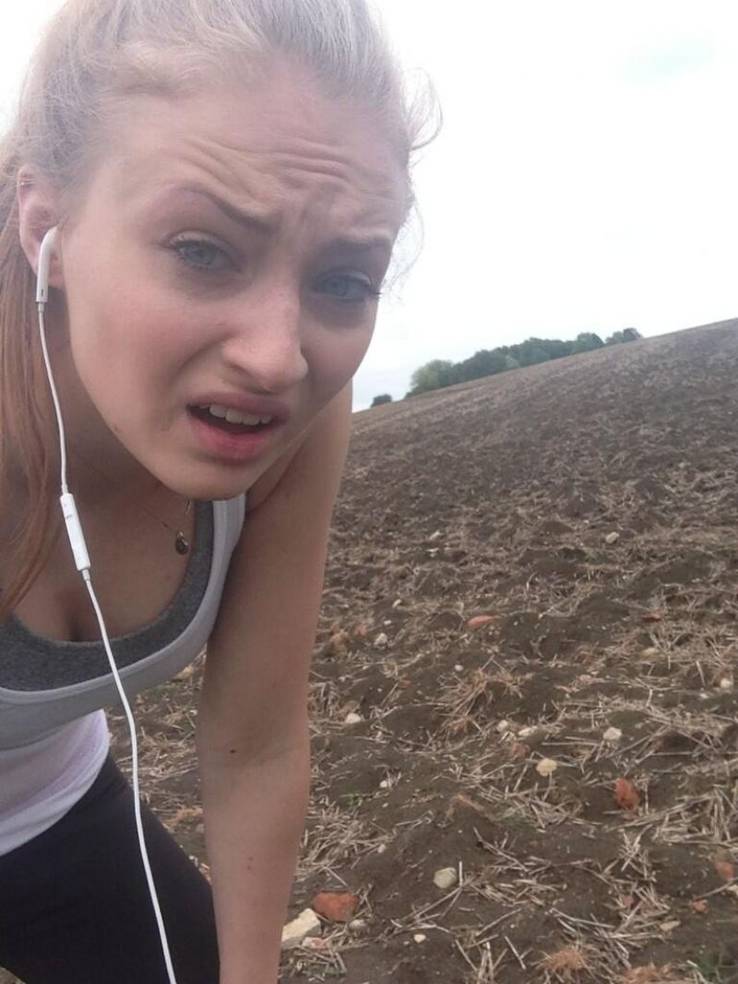 We've said this before and we will say it again, Sophie Turner has a very wicked sense of humor, especially when it comes to social media. Even though she does post rather often, she doesn't usually add captions or details or even give people clues about her whereabouts.
Case in point: Sophie shared a new photo with an unidentified male on her account and simply captioned it with, "Prom with my baby tonight." Um, what?
It didn't look like she was getting ready for the prom, but rather just posed with a high school student who was about to go to prom with his own date. Talk about a cheeky little thing, right? We can only wonder what this guy's prom date had to say about the photo though especially since she wasn't included in it.
14

She Does Get Political, Though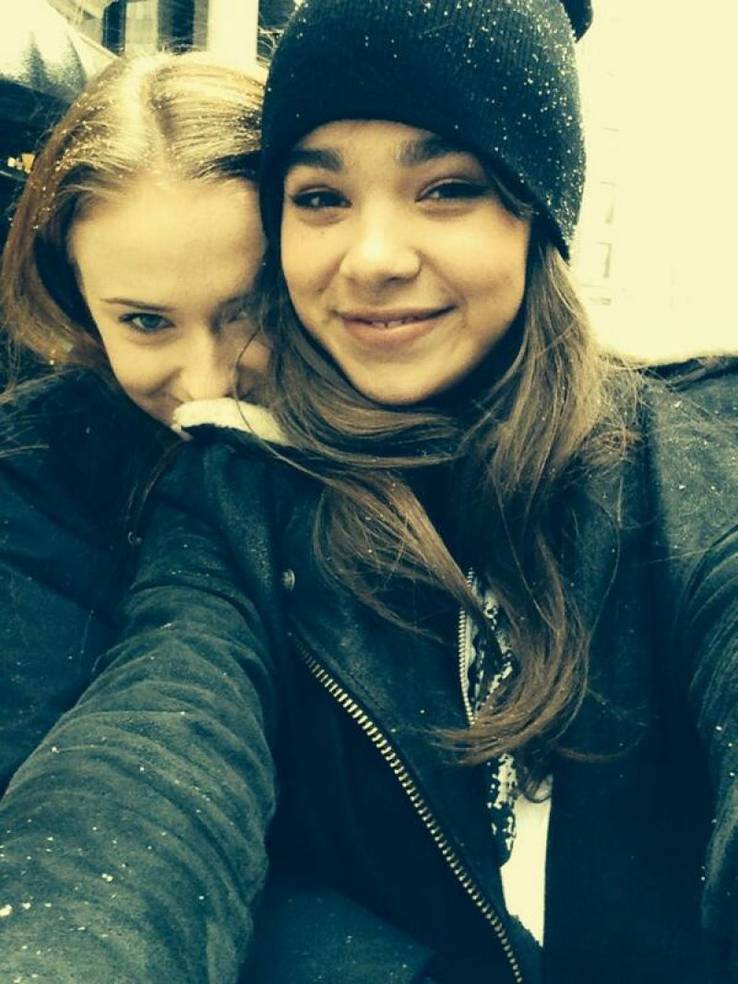 And while Sophie Turner doesn't like to add captions (because really, who does?) she does take the time to make a few political or social statements on her social media account. Because if there's one place where people will listen, it's definitely on Instagram.
Sophie does her best to highlight social campaigns that she's passionate about, like the Times Up movement. Trust us, when Sophie Turner has something to say, she will definitely say it.
Although Sophie doesn't have her own story to tell, she's backing up her female friends in Hollywood with her support. This is what Sophie told Cosmo about how the Times Up movement has comforted her, "I'm so much more comfortable going into work knowing that there's a group of people who will believe me if something does happen."
Featured Today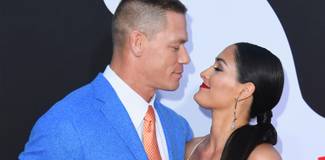 John Cena Tweets After Splitting From Nikki Bella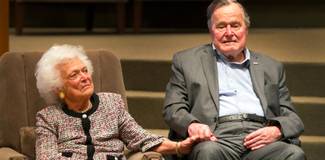 George H.W. Bush Sent To Intensive Care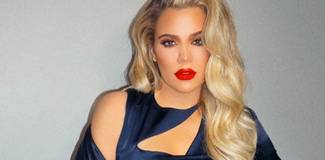 Khloé Kardashian Drops Big Money On Her Baby's Travel Gear

13

She Wants A Winter Wedding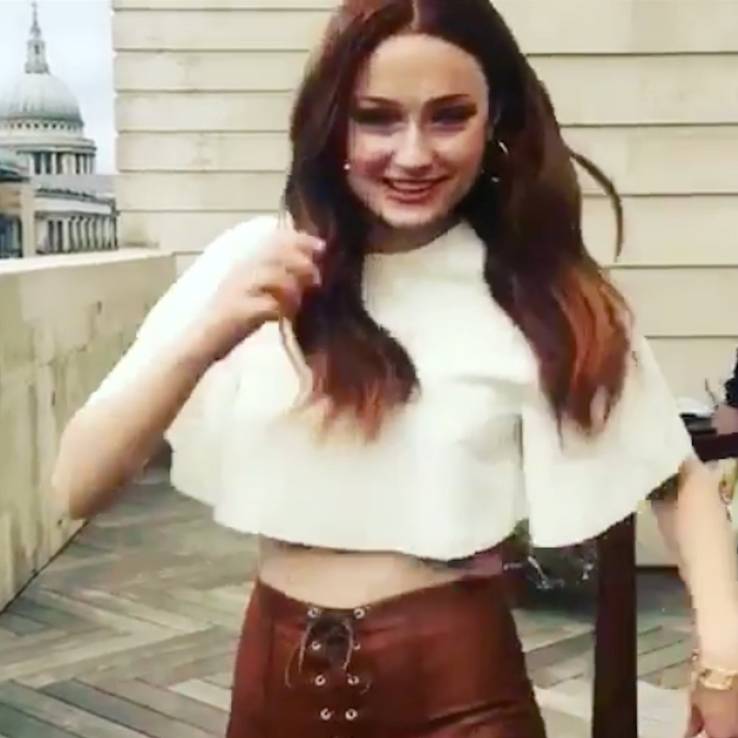 Sure, we already know that Sophie doesn't like to post photos of her main man, Joe Jonas, on her social media account. But will she share behind the scenes photos of her winter wedding for her followers to see? That's what her fans want to know. She did share her engagement ring, so it only seems natural for her to do the same when it comes to her wedding.
According to Life & Style magazine, "'It's their favorite season, and they're planning a winter wonderland theme,' says a close source, who adds that because of Joe's tour dates and Sophie's shooting schedule, the nuptials probably won't happen until winter 2018."
"Joe has talked about having ice sculptures and a full bar made entirely of ice," the source tells Life & Style. "They're both really excited about it."
12

Her Social Media Following Helps Her Career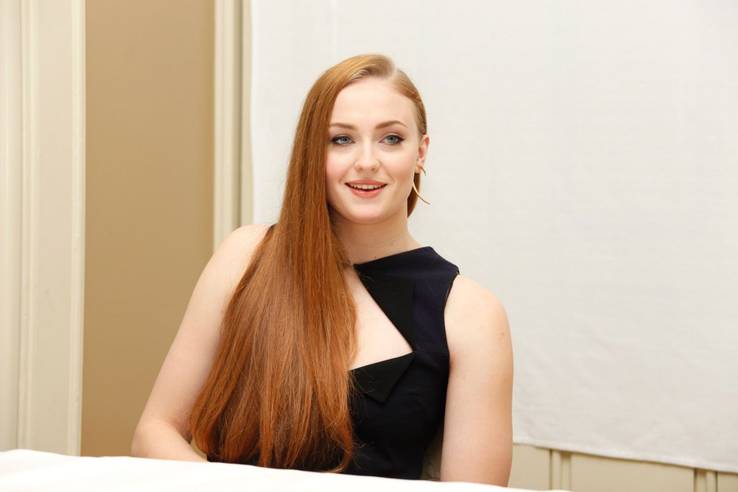 Believe it or not, Sophie Turner has made the claim that her social media following has actually helped her career. Yes, this also means that we do live in the kind of world in which your career success is based on how well you do on Facebook, Instagram, Twitter, and Snapchat. Forget skills or actual talent.
If you are funny on your social media captions, that's all that really matters.
She told Porter magazine in an interview: "A lot of what I have achieved is about timing and luck, but it is also, and I hate to say it, about a big social-media following. I auditioned for a project and it was between me and another girl who is a far better actress than I am, far better, but I had the followers, so I got the job. It's not right, but it is part of the movie industry now."
11

But She Is Critical Of Hollywood
Sophie Turner might be one of the hottest actresses in the entertainment industry right now. But the young starlet says that she's no fan of Hollywood. Even though it's a part of her daily bread and butter, she can't stand the celebrity culture that is currently in Los Angeles. Simply put, she just doesn't get it and doesn't want to be a part of it, either.
She told Marie Claire magazine, "People are like, 'I love you', and then they can't name anything that you've done, and they forget your character's name – it's so funny, like LA in the movies. I have a lot of friends who were brought up in the UK like me [who] are working in LA as actors. When I go over, I'm giving them [heck] and being sarcastic. They're like, 'Thank god.' They're stuck in this place where everyone is [sucking up]. It's a business town, it's understandable. But sometimes you just need someone to tell you that you're not a […] superstar."
10

She's Too Self-Critical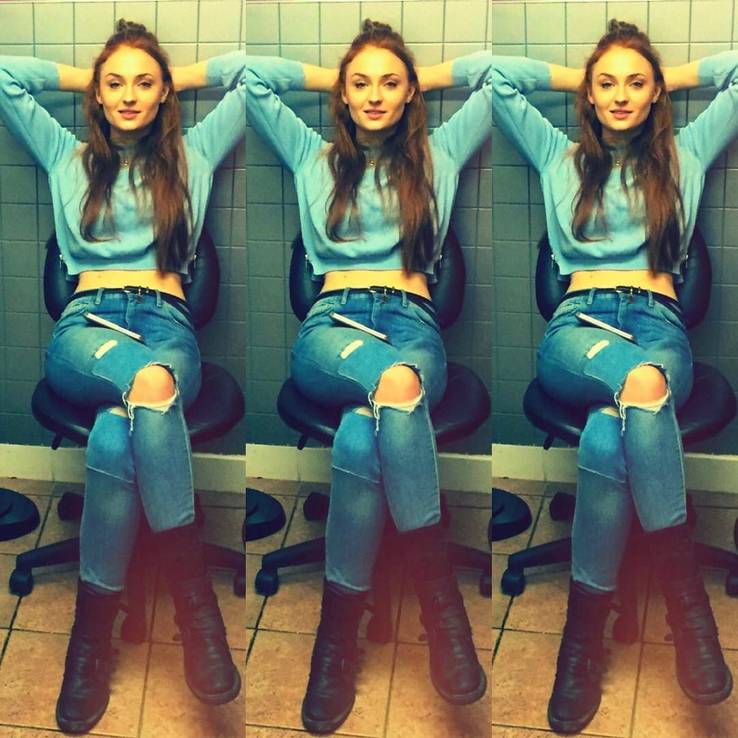 You would think that Sophie Turner would be a very self-confident woman and actress, mostly because of her wild success so early on in her career. But the young British actress says that she's also her own worst enemy because she's too self-critical.
She actually doubts herself before anyone else can comment on her work or her performance. We actually think she's great in her roles, but Sophie doesn't always feel this same way.
The actress even talked about it in one of her interviews. She told In Style UK, "This is going to be the worst X-Men so far because I'm in it. When you're outside something, you think, 'That is amazing, I would love to be in that.' But when you are in it, you think, 'Is this going to be any good?'"
9

She Promised Herself To Never Date Actors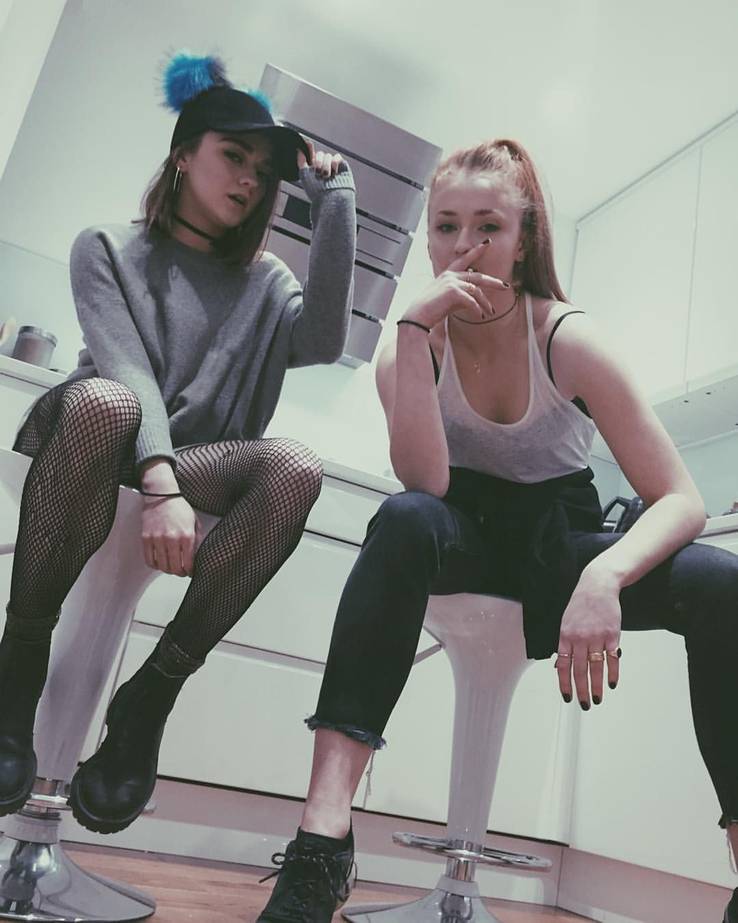 Here's a word that you shouldn't say when you are a celebrity in the public eye— never. Because more often than not, it will be a part of a statement that will later end up biting you in the you-know-what. Sophie made a promise that she would never date an actor in her life. This was, of course, before she started dating Joe Jonas, who actually dabbled a little in acting himself.
She told In Style UK, "I've never dated anyone who I didn't know before or who's in the industry. I think that's quite a conscious decision because the lifestyles wouldn't work."
"This profession is so different to any other; the going away for long amounts of time – I think it would just be really difficult. If you meet on a job, it's amazing. You have five months together and it's incredible. Then, once it's over, suddenly one of you is shooting in Australia and the other one is shooting in Spain, and you never know when you're going to see each other again, but at least you both understand it."
8

She Dislikes Stealth Fan Photos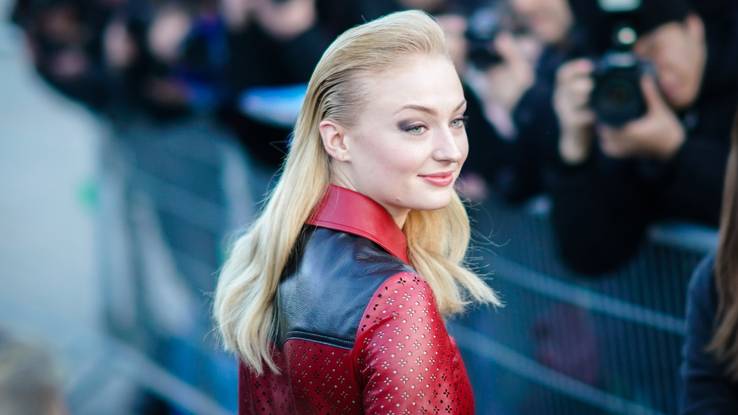 Sophie Turner might seem like an approachable star, but in all honesty, she doesn't like to be barged on by her fans whenever she's out and about. In other words, if you act rude to her, the chances are, she'll act equally rude back to you.
When it comes to Sophie, she definitely gives in return to what she gets. And who can blame her? Being a celebrity of her caliber has to be exhausting work.
She also told Marie Claire, "I find it really rude, and I will be rude back. It's such an invasion of privacy. I could be out with my mum on her birthday and I will ask them to delete it. I would much rather them come up and ask for a photo. I will probably be fine with it… unless I look [bad]!"
7

She Loves Jennifer Lawrence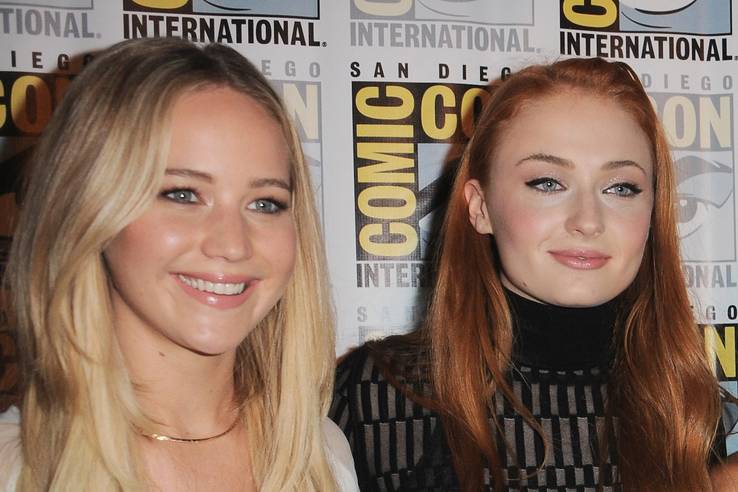 Strangely enough, Sophie Turner has proclaimed her love for another Hollywood actress (who doesn't happen to be on social media): Jennifer Lawrence. It makes sense though as the two women are both young and wildly successful and popular in the business. But for some reason, she hasn't given us the gift of a Jennifer Lawrence and Sophie Turner Instagram photo. Hint, hint, Sophie. The likes on the post would be massive.
Also, Sophie had nothing but incredible things to say about Jennifer's acting abilities. She also considers her to be a true, genuine friend in the entertainment industry. In the same Marie Claire interview, Sophie said, "She would do a take and be like, 'Cut! That was such bad acting!' Her being able to stop [the scene]; it was inspiring to see someone so in control."
6

Her Celebrity Persona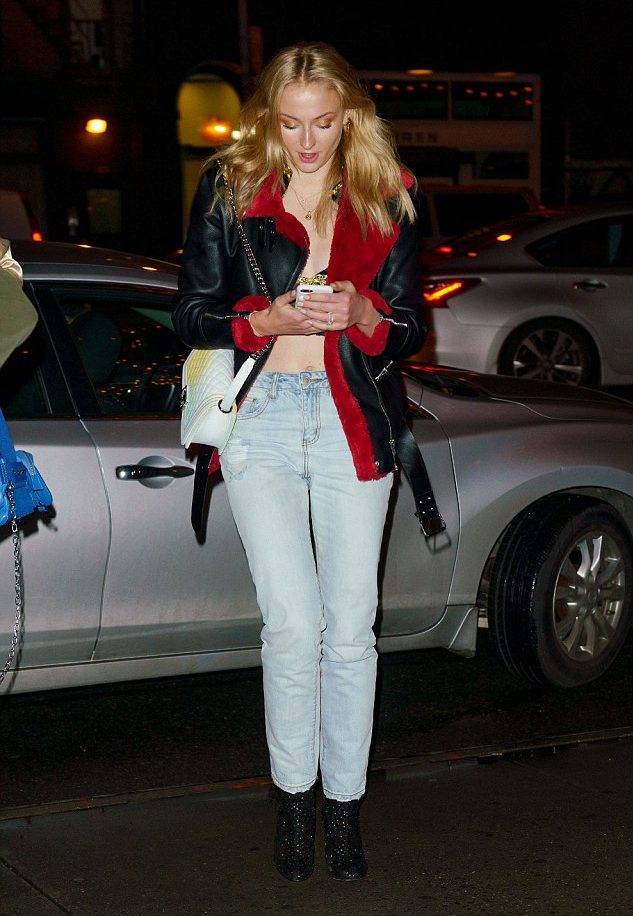 As much as Sophie Turner would sometimes love to turn off the lights and retreat back to a private life, she knows that can't happen. Her career depends on her celebrity persona, or at least, the image that she portrays to her fans. She gets that it's all part of the game and something she just needs to agree on at the end of the day.
She explained to Marie Claire, "I am very happy," though, insists she still prefers the term 'Mophie'— used to describe her relationship with her best friend and GoT co-star, Maisie Williams— to the newer nickname, 'Jophie.' Of the press attention surrounding their relationship, Turner says, "You do feel like you're living in a fishbowl… It's frustrating [that] it's the most mundane things that make the news – how boring! There are really no other headlines?"
5

She Was Also Told To Tone Down Her Social Media Presence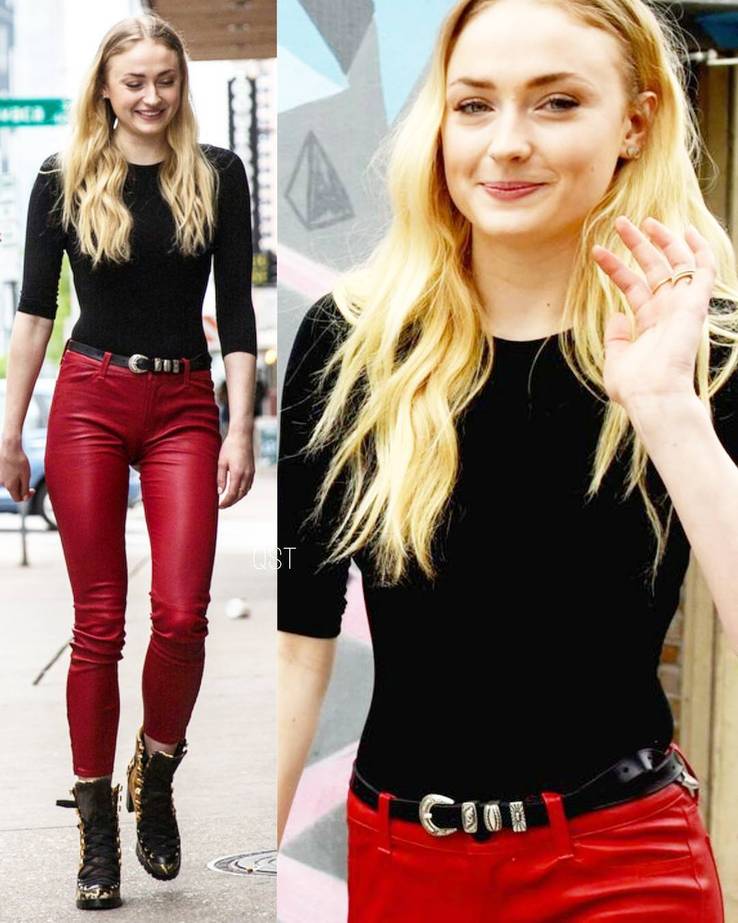 At the same time, Sophie's publicity team told her to tone down her social media presence. They were afraid that she was going overboard on some of her posts and wanted her to scale back, so to speak. Go figure, right?
This still hasn't stopped Sophie from being one of the most popular actresses on the social media network, though. With millions of followers, she just grows stronger and stronger with each passing day.
She added to Porter magazine, "It was so gradual that I still treated my life and my social media like I wasn't in the public eye. I was a 15-year-old girl writing rash political stuff that would get a negative reaction and my team would tell me to take it down. Now I am learning to keep my mouth shut."
4

Her Struggles With Fame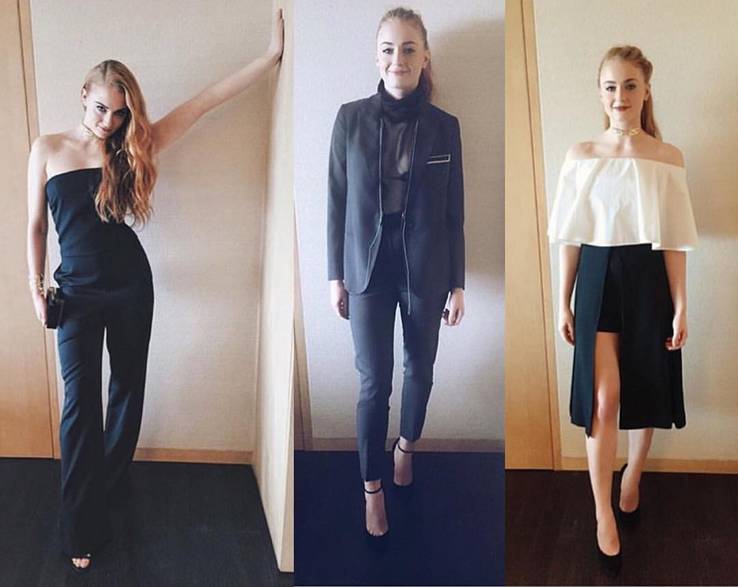 Just like so many popular actresses and Instagram stars, Sophie admits that she sometimes struggles with her celebrity status.
Speaking about her struggles with fame, Sophie told InStyle UK, "That's probably the thing I've struggled with the most. At first, it was the character [Sansa Stark]; people hating on her because she was a 13-year-old girl, and she should have a smart head on her shoulders and make good decisions. But, at the end of the day – blinded by love – she didn't. When people started to know my name, as well as the character's name, that was kind of difficult. From 16 to when I turned 19, they were quite hard years. You're in the prime of puberty; your body is changing, your face is changing, and people still saw me as that 13-year-old girl, with no body, and thought that's how I should look forever. So, growing up and having my body transform, and my hormones, and people watching and commenting on that – that was tricky. Even my friends were having a hard time with that stuff, but when people are printing photos of your bad skin, that's really difficult."
3

Her Thoughts On Cosplay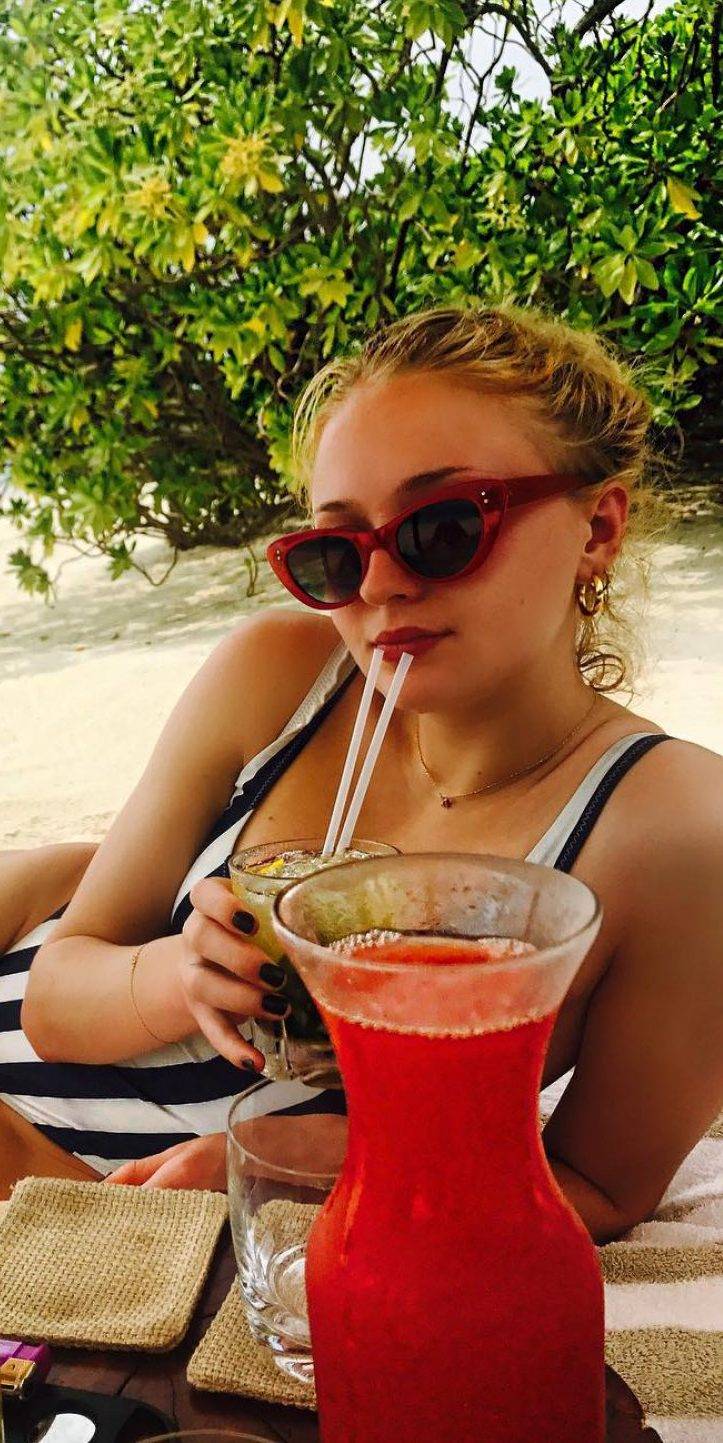 Sophie Turner is still freaked out by people who dress up as her, although it's all part of popular culture and the massive hit, Games of Thrones. Still, she finds it pretty weird to see photos of fans who look just like her. It's a new reality that she just can't get used to, no matter how hard she tries.
According to the Huffington Post, she has said, "People dressing up as you is always a weird experience. Or sometimes you get the odd person who genuinely believes that you are your character. I've had that happen where I'm like, 'No. No. No. Call me Sophie. It's OK.' And they are like, 'No, my lady. I can't!' And it's really weird. But some people just find it difficult to separate that kind of thing."
2

Will She Jump To The Big Screen?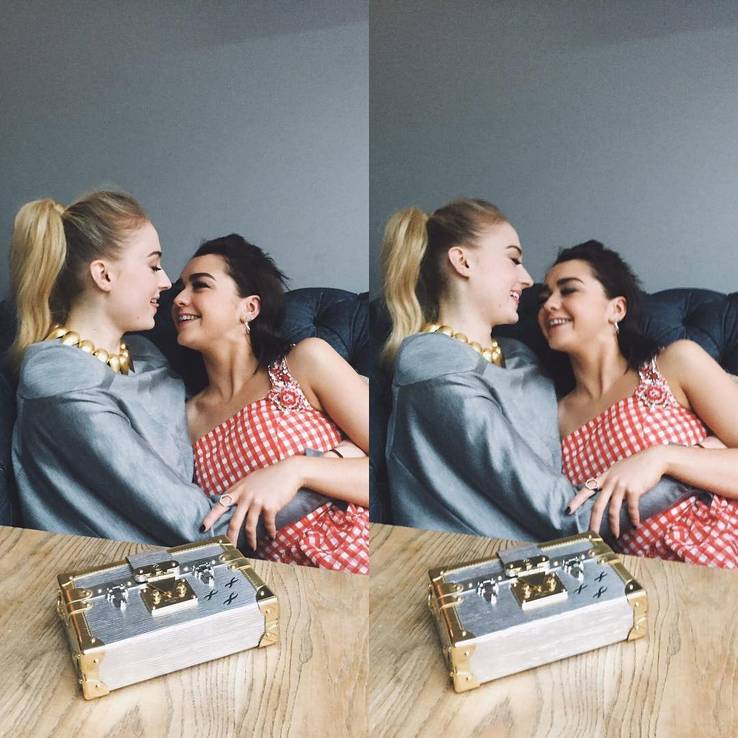 With the end of Games of Thrones getting closer and closer, a lot of people can't help but wonder if Sophie will make the transition from the small screen to the big one. She's got the look, she's got the talent, and best of all, she's got the drive. And according to Sophie, it's actually on her radar, too. It's only a matter of when and how she will do it. Either way, something tells us that we'll be seeing her in more big blockbusters very soon.
According to Us Weekly, she has said, "You dream to be able to have a storyline that spans hours and hours and hours but in reality, half of the people who are acting these days get like an hour and a half to portray a huge storyline. And it's just not enough."
1

What's Next for Sophie Turner?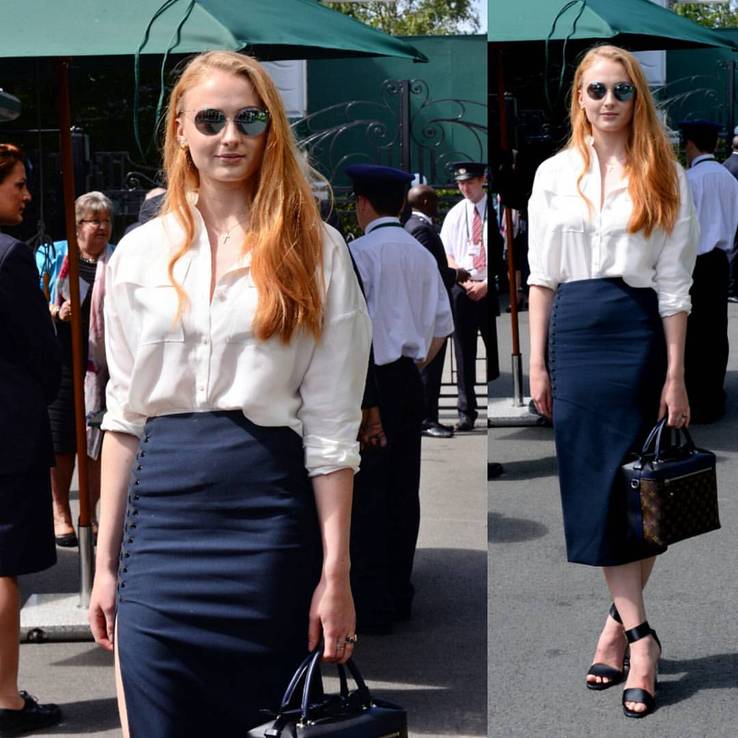 Now, no one knows what is in store for Sophie Turner and her future in Hollywood. But what we do know, is that actresses that are as beautiful, talented, and smart as Sophie usually tend to go the distance. She's already got Games of Thrones and X-Men on her resume. Watch this space. We have a feeling that she'll also be continuing her education, too. Brains and beauty? Talk about a full package. Joe Jonas knew what he was doing when he proposed to her.
Plus, if there's something you can say about her talent, it's that she's a very versatile actress. According to The Telegraph, Sophie once said in an interview, "I learn something new every day about myself as an actor, my capabilities, how far I can stretch myself, throw out emotions I never knew I had."
Source: Read Full Article