They just don't stop out-doing themselves. Halfway through 2018, we're still getting over what the celeb world threw at us in 2017. Kendall Jenner's super-awkward Pepsi commercial? That quietened down very conveniently. The Brad Pitt and Angelina Jolie divorce? Brad has already moved on. Taylor Swift deleting her entire Instagram for her Reputation build-up? We got over the hype.
What we're still not getting over, though, is what 2018 is giving us. The Church of Scientology is Hollywood's "in" hang spot. Instagram feuds are the only way to voice your opinions. It doesn't matter if you're 19 – mom jeans are back. The ink on some of these celeb divorce papers is barely dry and they're getting married again. Oh, and Avengers: Infinity War completely changed everyone's year. $630 million in an opening weekend won't just break records. It'll make the kind of waves that now have Scarlett Johansson looking at her own Black Widow movie (complete with a $25 million paycheck). It's all getting a bit weird, though. The Olsen twins have an older sister who is now a massive celebrity. TMZ is reporting that both Will and Jada Pinkett-Smith and the Beckhams are getting divorced. While some celebs are sticking to their image – whatever it is – others are doing things that are making us see them in a seriously different light.
From what's going on underneath Ariana Grande's ponytail to 2018's hot-off-the-press rumors, it's time to take a look. Suits cast members walking down royal aisles are just the tip of the iceberg. Here are 20 things celebs did in 2018 that are making us see them differently.
20

KIM K PAID TO SET A WOMAN FREE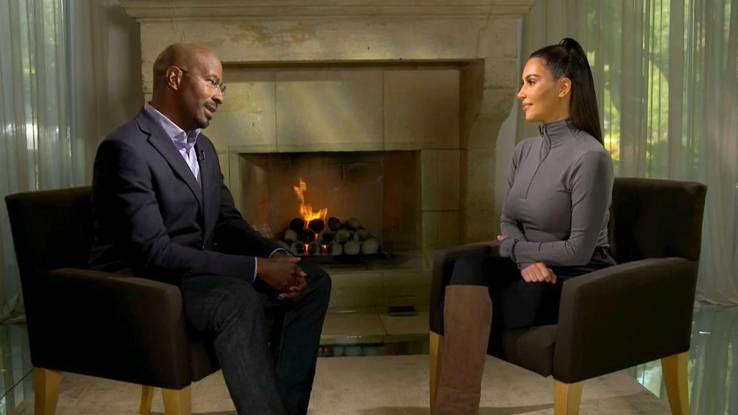 The most we've seen Kim Kardashian spend money on is herself. Earlier this year, Kim was slammed for having Louis Vuitton trash cans. Four years after purchasing her $20 million Bel Air mansion, Kim finally moved in. What has she filled it with? $750,000 gold-plated toilet seats, $923,000 horsehair beds, and a $1 million Swarovski diamond-encrusted fridge. The Daily Mail was pretty busy listing all of Kim's purchases (and we were reading it). We never saw this coming, though.
In 2018, Kim paid all the legal fees to free an incarcerated woman. Top defense lawyers can easily charge $1000 an hour.
After hearing that Alice Johnson was serving a life sentence for a first-time, non-violent offense, Kim K did something about it. Not only did Keeks pay the full legal fees to set this 63 year-old free, she took it straight to the president. Slam Kim all you like. For all the shallow makeup kits and comments like,"Stretch marks are like, my biggest fear ever," Kim finally showed us a different side to her. "I was like, you're going home," Kim said to CNN's Van Jones, as she recalled her phone call with Alice. Convincing POTUS to grant clemency? Who's an airhead now?
19

EMMA WATSON SHOWED US SHE CAN'T SPELL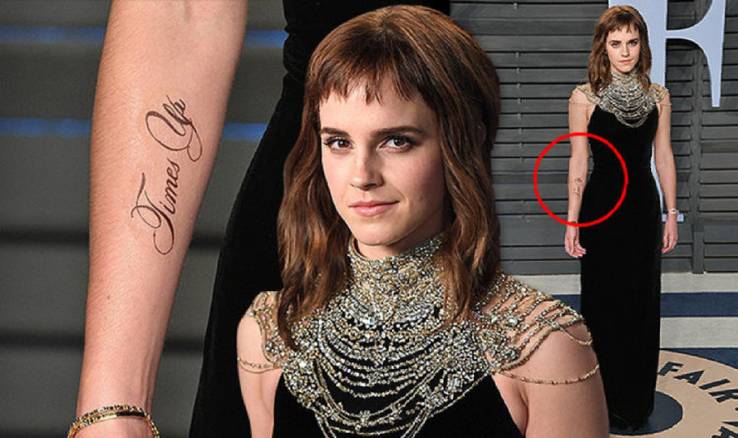 Professor Dumbledore would be shaking his head. Emma Watson has been walking around with her $60 million Harry Potter paycheck since 2011. To be fair, she has managed to break away from her Hermione Granger role fairly well. Emma definitely pulled off smart in The Circle – oh, and she did graduate from an Ivy League university. If all the years playing Gryffindor's biggest know-it-all don't suggest that Emma can spell, her degree in English literature definitely should.
In March 2018, Emma stepped onto the red carpet at the Vanity Fair Oscar's party. But people weren't looking at Emma's statement black gown. Emma had temporarily tweaked her arm tattoo in support of the Time's Up movement. Much like #MeToo, Time's Up is a Hollywood movement making a statement to support women in the industry and the unjust obstacles they are faced with. That is all good and well– until you can't actually spell the word.
Fans were quick to notice the giant spelling fail, which all got a little embarrassing for Little Miss Smartypants. The tattoo reads, "Times Up," which is missing the apostrophe. It should read, "Time's Up." Seriously, Emma. A degree in English literature from Brown University and you're failing 9th grade spelling? Good luck living that one down.
18

MEGAN MARKLE BECAME A DIFFERENT PERSON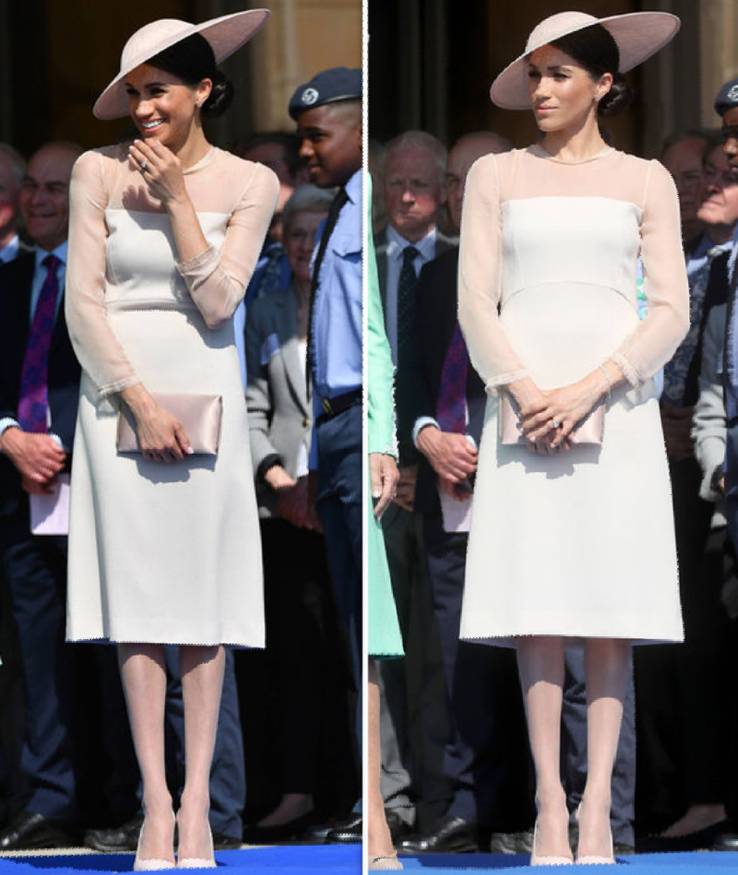 It's like she underwent some kind of exorcism. Somewhere, underneath the oversized hats and matching gloves, a tiny Meghan Markle is screaming, "Help!" Remember the old Meghan? You know, cute shorts, selfies, an actual Hollywood career? 29 million people watched Meghan walk down the aisle to marry Prince Harry in May 2018. While everyone's eyes were on Meghan's very conservative gown (and its 15-foot train), we've barely been able to recognize her since. This formerly free-spirited Californian native is now walking around in flying saucer hats and empire waistlines.
Meghan Markle's 180 is too much for us to handle. Somewhere, under the flying saucer hats and fur-piped berets, the old Meghan is screaming, "Help!"
By the time Meghan's 2017 engagement was official, the Suits actress was already shutting down all of her social media accounts and her lifestyle website. No one is arguing that this bride wasn't 100% happy with her decision to marry her prince. The stuff Meghan has less of a say in? You only need to look at her. The drab beiges. The pillbox-style hats. The shift dresses. Meghan didn't just marry royalty. She married a giant rulebook. Meghan is one Hollywood celebrity we'll never be able to see the same way again.
17

KENDALL SUGGESTED SHE IS OPEN-MINDED TO GIRLS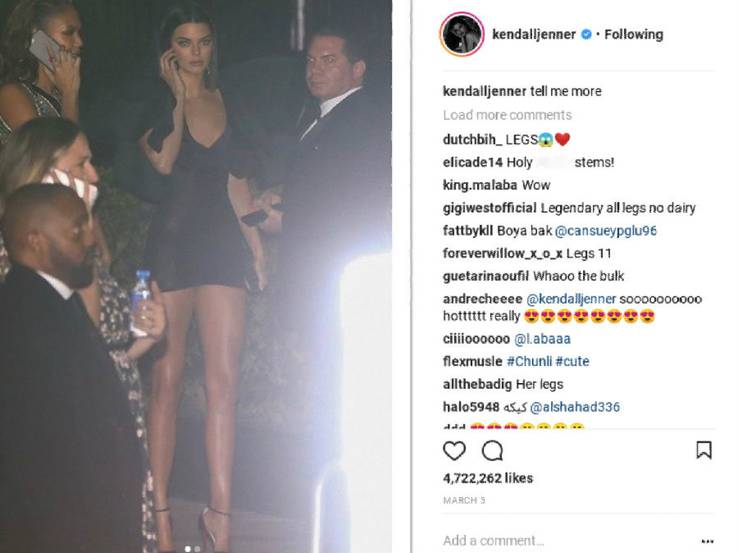 No, really, Kendall. Tell us more. Kendall Jenner is currently making headlines for "dating both Anwar Hadid and Ben Simmons," according to Elle. And you wonder why she started out on a show called Keeping Up With The Kardashians. In May 2018, Kendall was fresh from her split with the Los Angeles Clippers player, Blake Griffin. These people move fast. OK! is already suggesting that Blake has moved on with Shay Mitchell, but he's hardly one to talk. What really made us see Kendall differently wasn't the exhaustive stream of guys she keeps dating. It was her March 2018 interview – where Kendall suggested that girls might be as welcome as guys.
"Who knows?!" Kendall told Vogue when they pressed her to answer about whether or not she would date girls. "I'm down for all experience – not against it whatsoever – but I've never been there before." Kendall then described her gender identity as having a "male energy." She was pretty cagey about her private life (she often is), but the model did conclude, "I have literally nothing to hide." Kendall was never 100% traditional. Her provocative Instagram posts and "whatever" attitude aren't exactly Carrie Underwood. Seeing Kendall pull a Kristen Stewart and date a girl would certainly be interesting.
16

ARIANA GRANDE REALLY PUSHED THE SWEETHEART IMAGE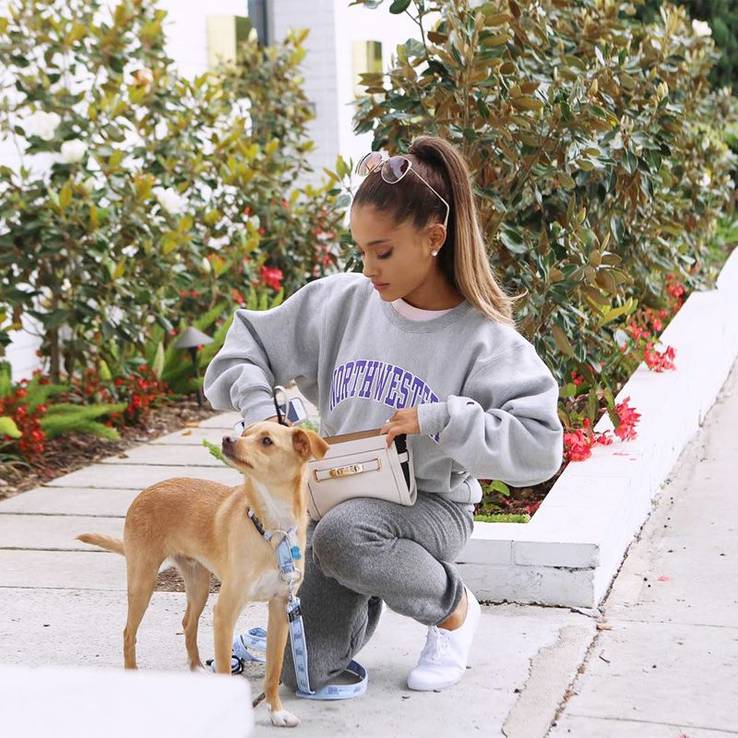 Ariana Grande spent most of 2017 in everyone's good books. That ponytail of hers was a welcome sight at the One Love Manchester tribute concert where, to be fair, Ariana really stepped up to the plate. She could have shied away from the terrible event that occurred at her concert – 22 people lost their lives and hundreds more were injured. Ariana faced the past and she definitely delivered. She returned to the Manchester venue two weeks later to join forces with everyone from Katy Perry to Oasis. Every last cent from the 55,000 tickets sold went to the We Love Manchester Emergency Fund. Of course, this was back when Ariana was able to sing with Mac Miller.
In May 2018, The Sun confirmed that Ariana and Mac had split "due to manic workloads." That's around the time we started seeing a very different side to Ariana. When the tweets came flooding in, Ariana was less of the waterworks and more of the firing back. "I am not a babysitter," she replied, before calling her relationship with Mac "toxic." In the blink of an eye, that "manic workload" seemed less of a burden. Ariana is now dating SNL's Pete Davidson – the matching tattoos arrived within a matter of weeks. People reported that it's all very "casual." Considering the heart emoji Ariana ended her aggressive Twitter rants with, we're seeing two sides to this girl.
15

LEONARDO DICAPRIO STARTED DATED SOMEONE LOW-KEY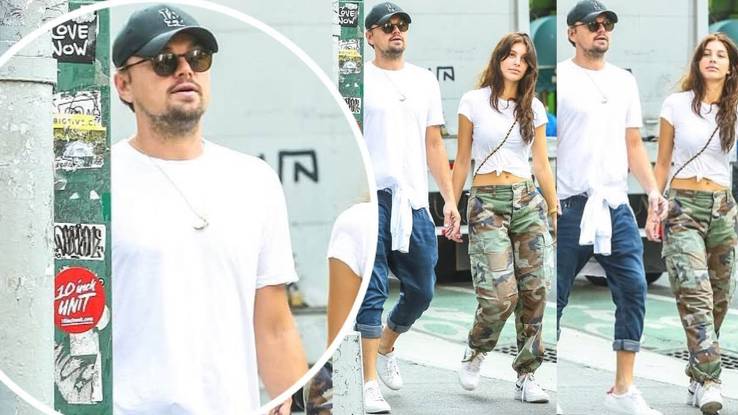 Really? From the guy who literally only dates the Victoria's Secret catalog? The 2018 news that Leonardo DiCaprio is dating Camila Morrone isn't entirely breaking away from the actor's default setting – Camila did model for the 2016 Victoria's Secret Lookbook, and she is very young. This model and actress isn't Leo's usual blend, though. The Inception star (and newly celebrating Oscar winner) is as much known for his powerful performances as he is for partying. When The Sun reported that Leo was surrounded by no less than 80 models on his yacht back in 2016, nobody was surprised. "Leo keeps everyone's number should they drop by if they're ever in LA," was Lily Aldridge's very discreet way of saying, "Leo keeps the circle open."
Camila Morrone isn't just a model, though. Al Pacino is her stepfather, and The Mirror has reported that The Godfather himself has warned Leo not to hurt his stepdaughter.
Look at her, though. The cargo pants. The no makeup look. The casual tee that's a million miles from the bodycon dresses and strappy stilettos we saw on Leo's previous girlfriends. Leo seems completely smitten with this super-funny, super-lax girl – her Instagram posts are either double chin selfies or photos of her with some pizza. We're seeing this player in a different light. See it through the year, Leo, and we might even respect you beyond your acting…
14

KYLIE JENNER BECAME THE MOM WE NEVER SAW COMING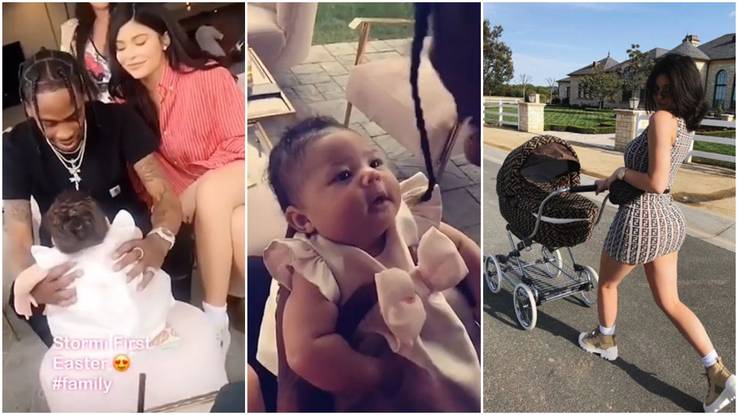 Kylie Jenner is used to introducing new stuff. Her Instagram is basically one giant sales plug for her Kylie Cosmetics line. Sprinkled amid her $400,000 purse closets and $1.4 million Ferraris, Kylie is always introducing some new Lip Kit line. What fans weren't expecting, though, was the introduction of her baby, Stormi Webster. After a suspicious absence from her social media in 2017, Kylie rocked the internet in early 2018– the announcement of Stormi's arrival was the most-liked Instagram post in history. Between fighting off TMZ's rumors that Stormi's baby is her bodyguard and continuing to build her empire, Kylie has shown us a very different side to her.
Kylie really feels that being a mom is her true calling. "Does it get any better than this?" are now the captions for her Gram photos – not $1.4 million Ferraris.
Kylie has embraced her post-mom body as much as her responsibilities. Sure "Stormi Strolls" are in a $1,700 Fendi stroller (complete with full matching Fendi gear for Kylie). The spoiled brat feel to this 20-year-old got a revamp, though. Insiders told People that "her baby girl" is all Kylie talks about. Kylie spent 2017 as the most self-obsessed person on the planet. Now that she is putting someone else first, we're seeing a very different Kylie.
Featured Today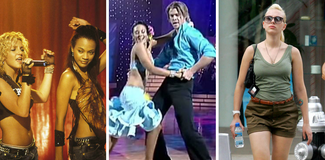 20 Embarrassing Things The MCU Cast Did Before They Were Superheroes

20 Surprising People The Cast Of Friends Has Dated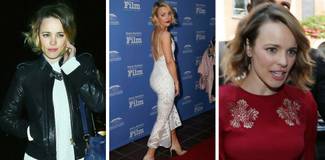 15 Reasons Why Hollywood And Rachel McAdams Don't Work Together Anymore

13

CAPTAIN AMERICA HINTED THAT IT'S GOODBYE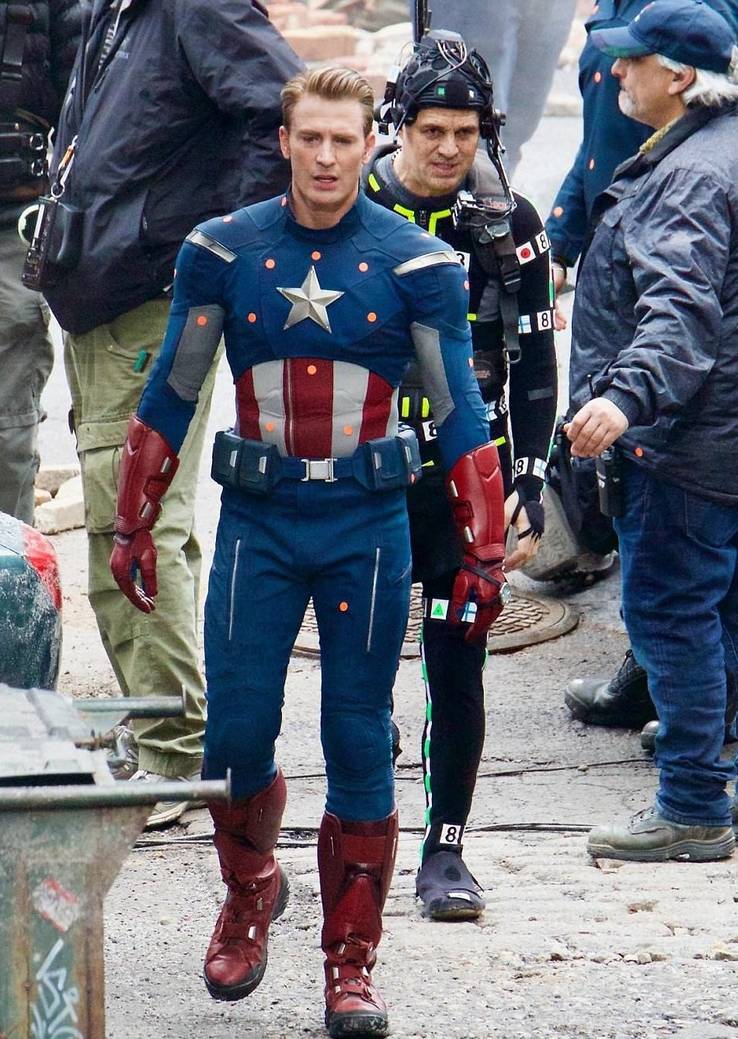 This isn't one that fans are still getting over. It's something that fans might never get over. The MCU has spent ten years building up some of the most epic characters in movie history. We met Iron Man. We met Thor. We never thought that a Sherlock actor would end up as Doctor Strange, but we've seen stranger things. With Avengers: Infinity War bringing us even more of Captain America, Chris Evans wasn't just a soldier injected with a Super-Serum. Chris had become Hollywood's golden boy. In 2018, Variety reported that Chris Evans is "probably done playing Captain America after Avengers 4."
All-American golden boys are supposed to last. Brad Pitt didn't turn his back on acting. Tom Cruise might not be Mr. Popular, but the stunt-pulling actor is still delivering with Mission Impossible: Fallout. The most fans can expect from Captain America is a literal fallout.
Speaking about "hanging up" his shield for good, Chris told the magazine, "I just want to hang up my jersey before it gets embarrassing. Everyone says to me it's like a glove that fits so well. I just never want to blow it."
Chris admitted he had "dropped the ball," before concluding that he'll probably be dropping the role altogether. Chickening out– not the superhero attitude we were expecting.
12

DEMI LOVATO LOST SOME RESPECT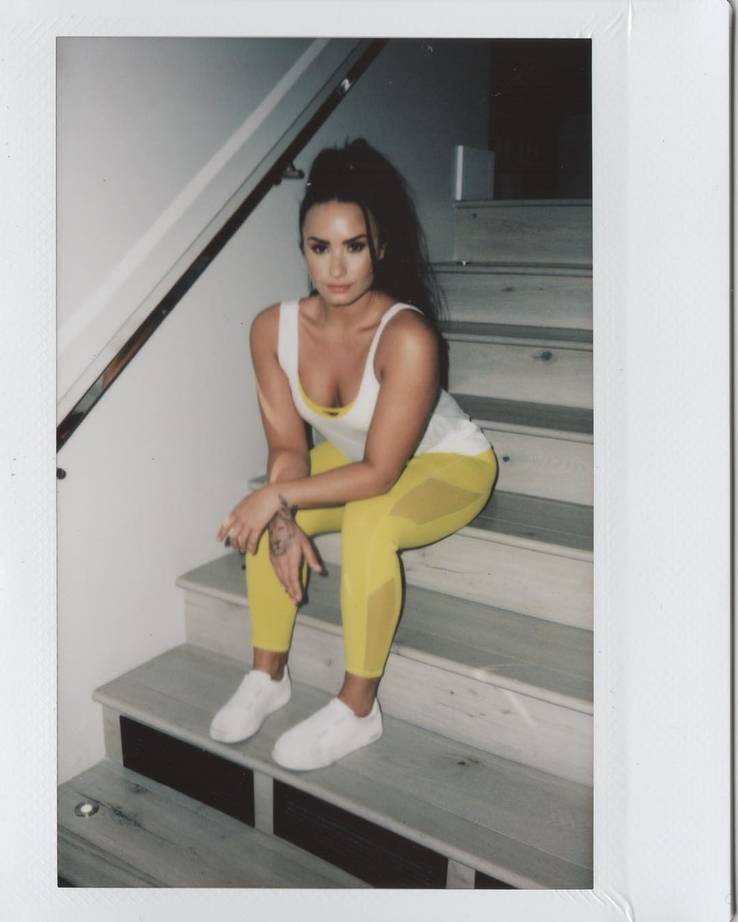 This girl was already skating on thin ice. Demi Lovato needed something to prop up her singing and acting career. The "Tell Me You Love Me" singer chose feminine empowerment – it worked for Beyonce and Rihanna, right? Demi comes with her own version of feminism, though. In 2017, Demi's Glamour cover ended up body shaming Taylor Swift's squad on top of that giant swipe: "My thing is, don't brand yourself a feminist if you don't do the work." As fans felt that Demi was constantly playing the victim (while promoting Teami Tea), the two-faced Demi wasn't gaining popularity. In 2018, it's only gotten worse.
In 2018, Demi had to apologize for the distasteful "prank" on her bodyguard that many people think qualified as harassment. BBC reported that Demi said that she had hired a "lady of the night" to "grab" her bodyguard in an inappropriate way. A prank? That is 100% not funny. The singer was slammed for her hypocritical behavior – especially with that whole "feminine empowerment" thing. Demi has since deleted the tweet referring to the incident. The disrespect doesn't get deleted, however.
11

KANYE WEST OPENED UP ABOUT HIS MENTAL HEALTH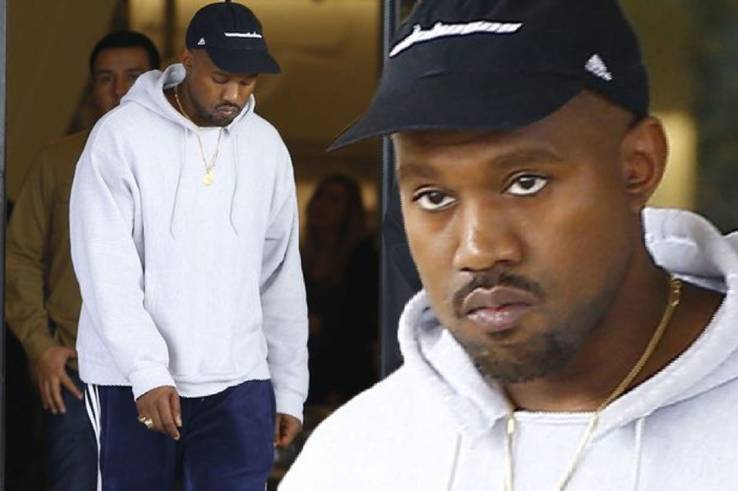 There's also going to be a limit to the way Kanye West expresses himself. After years of topping as many charts as people he has infuriated, the king of outlandish statements and narcissitic self-proclamations has finally given us something real. Most of the world has spent the last ten years finding ways to hate Kanye. His 2009 VMA Awards outburst was just the start. Kanye couldn't accept that Taylor Swift was getting the limelight, although the self-professed "God" and "genius" has more than made up for it. Calling his son Saint was nothing. The 2018 comments on African American history came with one response from most people, and it wasn't good.
In 2016, NY Times reported that Kanye was hospitalized for a "psychiatric emergency." This was around the time similar reports were saying that even his wife, Kim "couldn't cope" with Kanye's meltdowns. In 2018, Kanye came out and admitted that he had been "diagnosed with a mental condition" at the age of 39. Of course, it didn't come with the signature Kanye finish. "Like I said on the album, it's not a disability, it's a superpower." Kanye has referred to his bipolar disorder on his Ye album, saying, "I hate being bipolar. It's awesome." Honestly, we're not hating this guy. We're just worried about him. Kanye finally admitting that he has an illness was a huge step for the rapper. Here's hoping that 2019 brings Yeezy a little more respect.
10

BEYONCE BOUGHT HER OWN CHURCH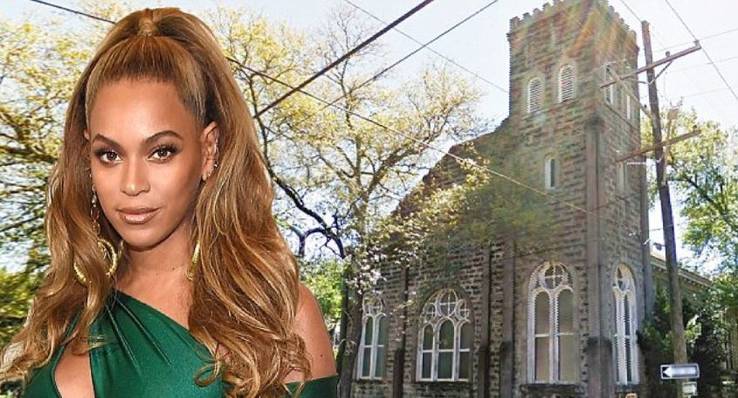 Beyonce is pretty used to customizing things. Her 2018 Coachella performance took Harry Potter and made it #Yonceclaw. Her 2018 tour with her husband, Jay-Z may be called "On The Run," but these two don't have much to run from. This power couple has a joint net worth of $1.16 billion, according to Business Insider. In May 2018, The Daily Mail reported that Bey had bought her own church. Apparently, when you're a celebrity worship just isn't good enough in regular churches. The $850,000 New Orleans church was built in 1900 and features 7,500 square feet of floor space with 18-foot high ceilings. Just five blocks from Beyonce's Garden District home (or should we say, one of her homes), the church is now hers.
Beyonce's "real" image has been pretty solid in drawing #GirlBoss audiences. Beyonce does indeed run the world, but is she starting to alienate her fans? The luxury purchases this couple has racked up are ridiculous. Bey's $40 million private jet comes complete with leather interiors. Her $135 million Bel Air mansion has four swimming pools and a helipad. The Daily Mail also reported that the star shelled out $312,000 for a single pair of shoes. Bey's gospel concerts may fill churches, but when you buy your own, you've reached a whole other level.
9

SELENA GOMEZ IS CHANGING (AND WE CAN'T KEEP UP)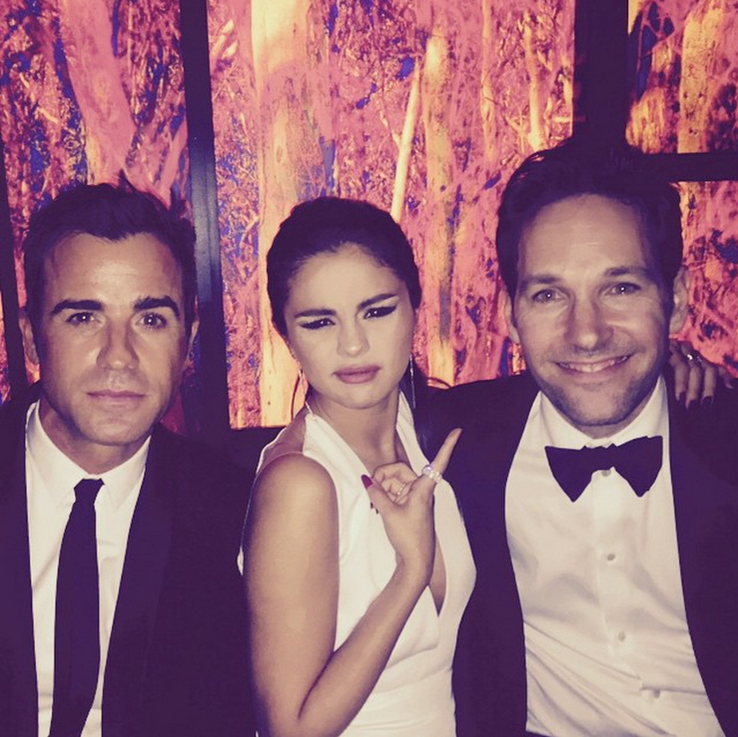 Selena Gomez delivered exactly what we wanted. An ultra-chilled, ultra-relatable, down-to-earth singer who was beautiful, talented, and finally all grown up. Selena and her living room hangout vibes were blowing divas like Jennifer Lopez and Mariah Carey out the water. In 2017, Selena underwent a full kidney transplant and gave her BFF full credit on Instagram for having been her donor. We saw Selena makeup-free in a hospital gown – that was two years after the singer had bravely opened up about her depression and anxiety. It's all starting to change, though. Selena has split with Justin Bieber. The Daily Mail is reporting that Jennifer Aniston is "furious" over rumors that her 46-year-old ex-husband is "dating" Selena.
25-year-old Selena isn't just reportedly dating the 46 year-old Justin Theroux. She is completely selling out. Selena is the face of Coach – a luxury leather brand. Where did the living room Selena go?
Selena's 2018 partnership with the designer brand, Coach might be showing us a sophisticated Selena, but she looks a little out of place. "CoachXSelena" is what we're seeing on Instagram. Selena is also working with Puma – wasn't that Kylie's deal? Add on the Netflix show, 13 Reasons Why that Selena is producing… where did the girl we used to know go?
8

GAL GADOT DIDN'T SHOW HER INTELLIGENT SIDE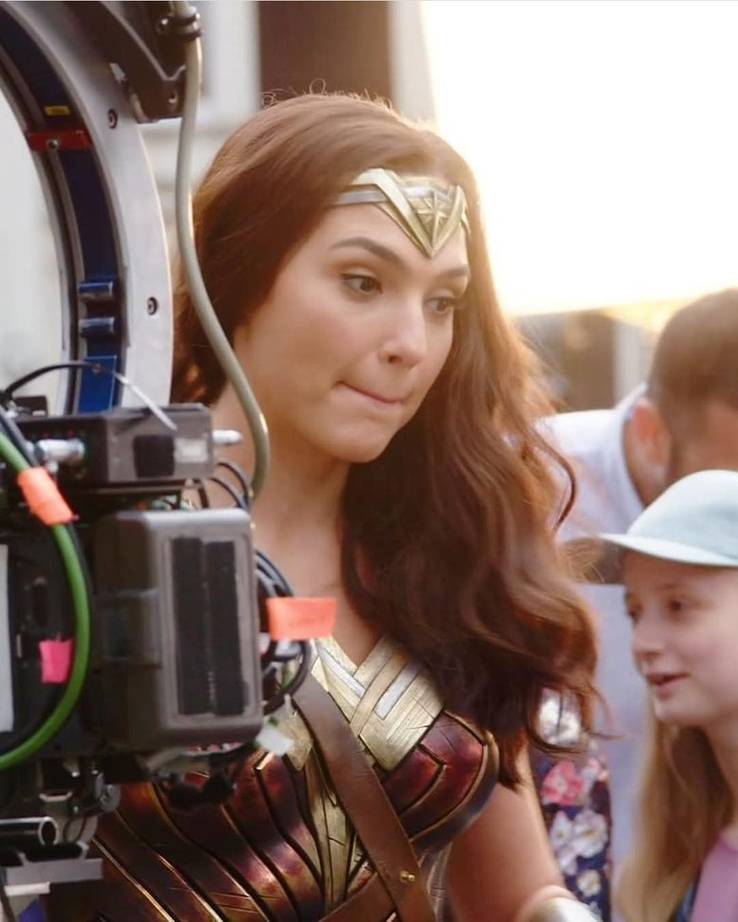 Let's get something straight. Gal Gadot is not someone you want to mess with. The Wonder Woman actress served two years as a combat instructor in the Israeli military – those stunts are real. So are the 17lbs of muscle Gal gained to play Wonder Woman. With fame, though, comes recognition. Gal was a model before her acting career took off, but the former Miss Israel wasn't looking at much. $10 million is the figure Reebok is said to be paying Gal to be their face, according to The Times of Israel. The superhero actress is also the face of Revlon – oh, and that embarrassing iPhone incident.
In 2018, the electronics giant, Huawei paid Gal to send out an endorsement tweet for their smartphone. The instructions were pretty simple. Take your phone, find a way to mention the Huawei Mate 10 Pro smartphone, and send out a tweet. Gal delivered, but with a giant fail. She did it from an iPhone (Hauwei is Android). "Say hello to my new mate! #Huaweimate10pro," Gal tweeted. A super embarrassed Gal had to delete the tweet. That was after some heavy fire from CNET, who asked that Gal's publicist make a statement. Gal said that one of her staffers made the tweet. Not showing us your smartest side, Gal.
7

KHLOÉ K BECAME A TOTAL DOORMAT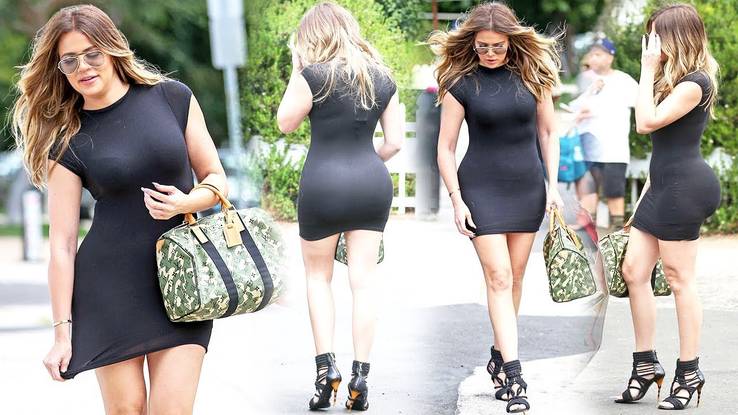 Of all her sisters, Khloé Kardashian is arguably the one with the strongest attitude. Khloé is super sarcastic, always the first to shell out snarky comments, and oh – apparently a total doormat. In 2017, Khloé decided to help others embrace their health with Revenge Body With Khloé Kardashian. Everything about that show (and her workouts) showed us a no-nonsense woman whose message is simple: "Don't mess with me." That was also the year Khloé and Tristan Thompson announced that they were expecting a baby. In 2018, just days before Khloé gave birth, Tristan was photographed by the Daily Mail with an unknown woman. Video footage showed a less-than-savory moment, and it was reported that she followed Tristan to his hotel room.
Kim K went on The Ellen Show to slam Tristan after his betrayal of Khloé – just days before she gave birth. Khloé is "standing by her man." The go-getting fitness fanatic has become a total doormat.
Just this month, Cosmopolitan showed pics of Khloé "standing by her man." She was there for Tristan's NBA Finals (which he continues to lose). The magazine reported that Khloé has "taken him back," and she's basically behaving like nothing ever happened. Congratulations on your baby, Khloe. Oh, and on becoming Hollywood's biggest doormat.
6

SIMON COWELL GAVE SOMETHING UP FOR 10 MONTHS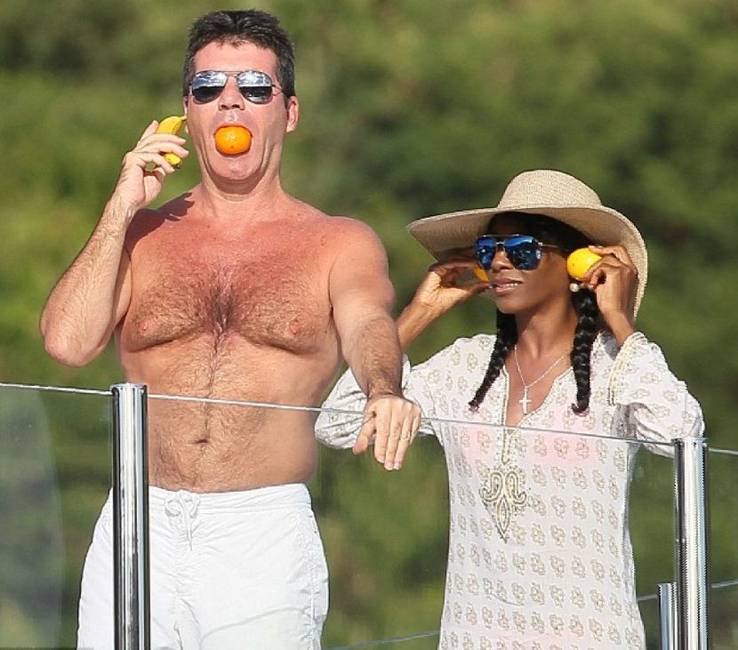 Simon Cowell isn't one to give things up. The American Idol and X Factor judge has built his career on quick decisions, smart thinking, and making a crafty move. Those crafty moves mean that the music mogul is now worth a staggering $550 million, according to Forbes, and this guy can easily rake in $95 million over a year. In 2018, Simon made headlines for revealing that he had ditched his phone for ten months.
"I literally have not been on my phone for 10 months," Simon told The Daily Mail. Saying that he made the decision to boost his mental health and happiness, it seems to have paid off. "It is really good for you and it has absolutely made me happier," he said.
Most of us spend our lives on our phones. You might be reading this on yours. For Simon, though, a phone is more than a way to send a quick Snapchat to friends. Simon signs multi-million dollar deals – and don't think that doesn't come without last-minute flights, lawyer calls, and secret talks. Simon is also a creature of habit. Each week, Simon has a multi-vitamin IV with magnesium to "clean out his liver," according to Hello. We always saw Simon as a super-controlling, super work-driven guy who doesn't stop. Ten months without a phone? We're seeing him differently.
5

CHRISTINA AGUILERA SHOWED US HER ACTUAL FACE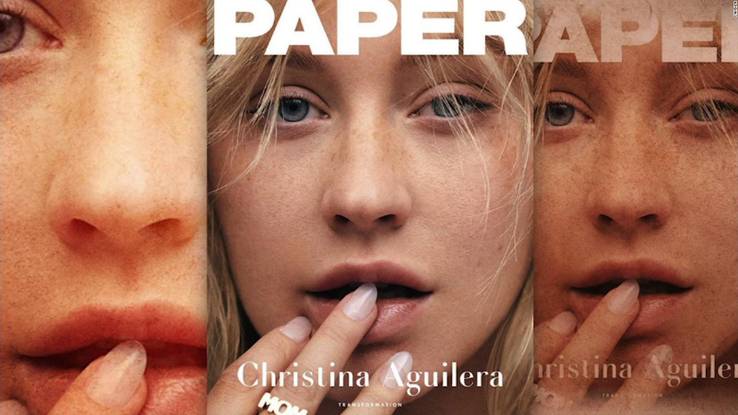 Fans just didn't know what to make of this. Christina Aguilera might have the world's most powerful vocals (and those are some vocals). The singer and reality judge has spent most of her career hiding her real face, though. Christina is known for her signature burlesque style – bleach blonde curls, caterpillar lashes, and the metric ton of makeup that makes us wonder how Christina even lifts her face off the desk. In 2018, Christina bared all for the cover of Paper. Wearing just a ring that says "Mom," Xtina looked right into the camera and showed the world something it had never seen. A naturally beautiful Christina.
Looking way younger than her 37 years, Christina's no makeup look was the refresh this singer desperately needed. "I've always been someone that obviously loves to experiment," Christina told Paper. "Loves theatrics, loves to create a storyline and play a character." Most celebs talk about losing weight. Christina lost a good 10 lbs of makeup here. 20 years into her career, fans finally met the real Christina.
4

EMINEM'S NICKI MINAJ COMMENTS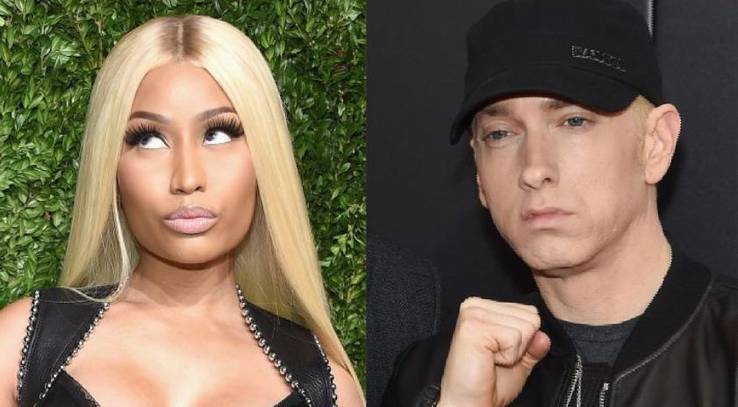 Eminem isn't one to fuel rumors. The "Rap God" has earned his stardom fair and square, and this guy isn't afraid to voice his opinions. His tumultuous relationship (and two marriages) with Kim Mathers are well-documented in his lyrics. In 2018, Eminem made headlines for fueling the rumor that he is dating the outspoken female rapper, Nicki Minaj. "I'm still fly, just bagged a white guy," were lyrics from Nicki's "Barbie Tingz" song that fans were quick to pick up on in April 2018. "Told them I met Slim Shady, bag the Em/Once he go black, he'll be back again."
Eminem had to respond to TMZ's May 2018 rumors that he and Nicki were an item. In May 2018, Eminem asked a Boston crowd, "Should I date Nicki Minaj?" The audience was screaming so loud, but Em managed to grab the mic and reply, "Well, me too. Nicki, if you get this message, just text me later, we'll talk about it." Make of that what you will.
Em's timeline with Nicki goes back to 2010, when the two collaborated in Eminem's "Roman Revenge ft. Nicki Minaj." In 2016, Eminem tweeted: "Thanks to all for the birthday wishes! Special shout to @llcoolj and @NICKIMINAJ." In 2017, Nicki called Em "an influence." One year later, the songstress claimed that she had "bagged" the rapper. We're not seeing you the same way, Eminem.
3

RIHANNA STARTED TREATING PEOPLE LIKE THEY'RE DISPOSABLE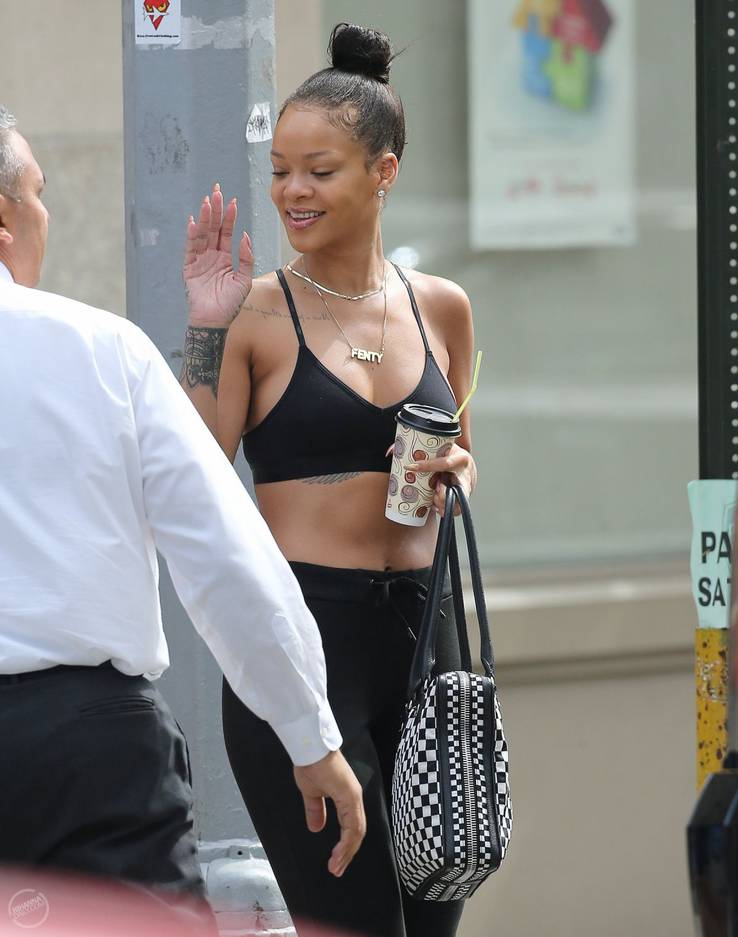 Rihanna hasn't had the easiest relationship history. Nobody has forgotten the ordeal that Chris Brown put Rihanna through back in 2009, but things are still not great for her in terms of her love life. Rihanna is currently enjoying some major limelight. She has conquered music. Her Fenty fashion and beauty lines are flying off shelves. With Rihanna being cast in Ocean's 8, the singer is also laying down her footprint in Hollywood. Of course, all of that adds up to being very busy. In June 2018, The Metro reported that RiRi had dumped her billionaire boyfriend.
Rihanna dumped her billionaire boyfriend because "she gets tired of men." She "breaks hearts." One month ago, Rihanna admitted that she is also "no longer friends" with Drake.
Rihanna's mixed messages have left fans really disappointed. One minute, Rihanna is playing the vulnerable card. "It was a really fragile time in my life," she told 97 – while she was dating Drake, the message was "treat me gently." After the breakup, though, Rihanna told The New York Times that Drake was a "pawn." As RiRi dumps Hassan Jameel and his billions in what The Metro reported as "what she does," we're seeing a different Rihanna. Is it okay to just treat people like trash because you're "tired" of them?
2

DEMI MOORE DATED (ANOTHER) TODDLER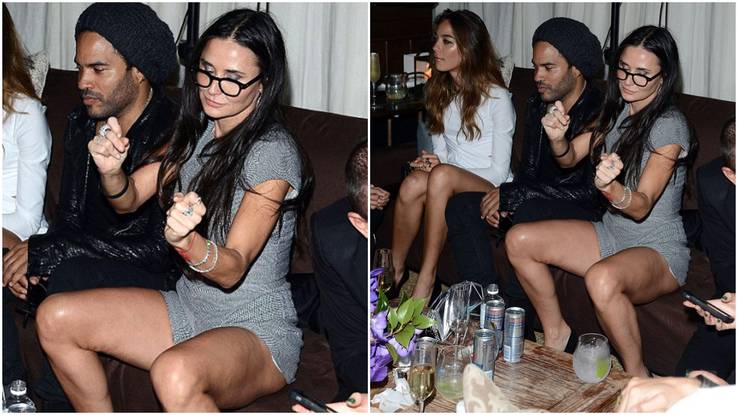 Clearly, for Demi Moore, the younger the better. In January 2018, Hollywood Life reported that the 55-year-old actress was dating the 25-year-old singer, Nick Jonas. With a precise 30-year age gap, many fans were hashtagging "cougar," with one of the biggest relationship age gaps we've seen in a while. In 2013, Demi divorced Ashton Kutcher, although their 15-year age gap was only half of this one. These people move fast, though. Just this week, Nick was photographed with Priyanka Chopra at New York City's JFK airport. Cosmopolitan are already reporting that they are dating.
Demi is definitely youthful-looking for her 55 years, but her relationships all have the same pattern. Demi will date guys who are younger than her own daughter. Three divorces don't seem to have taught Demi much. In 2013, Demi was 50. According to People, she was linked to Harry Morton (aged 36) and Sean Friday (aged 26). Other high-profile men Demi has been linked to are all, big surprise, way younger than her. Tobey Maguire, Leonardo DiCaprio, her karate coach, Oliver Whitcomb, and her ex-husband, Ashton Kutcher are all toddlers compared to Demi. Wanting to keep things "hush-hush" is what a source told Now To Love about Demi's early 2018 attitude to her relationship with Nick. Ironic as it may sound, Demi, just grow up…
1

CHARLIZE THERON GOT KICKED OUT OF HOLLYWOOD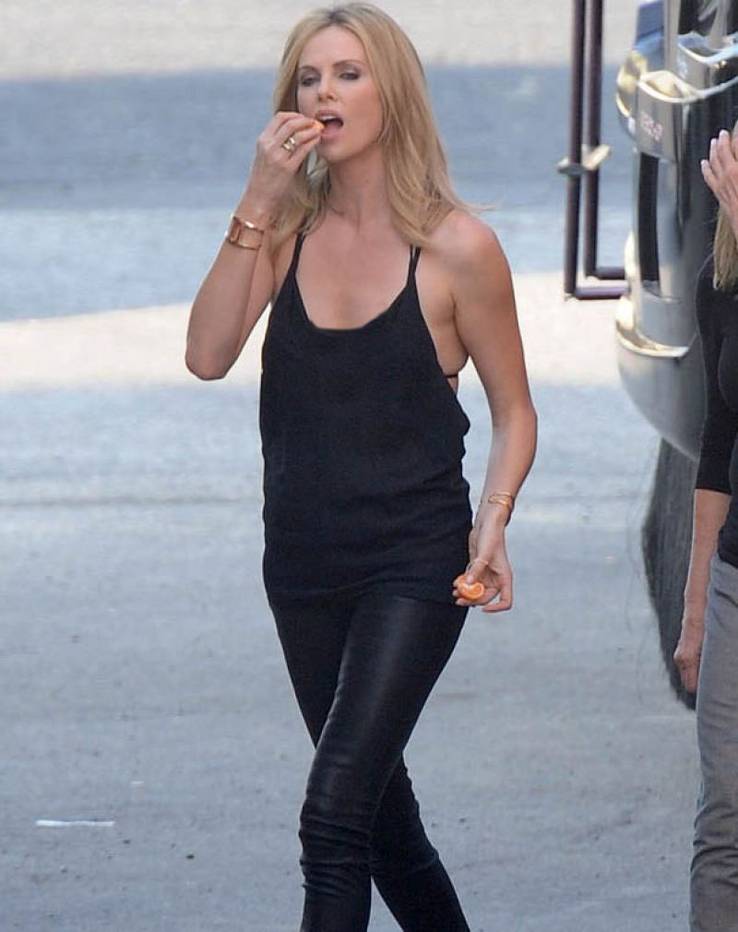 There are cool moms… and then there's Charlize Theron. The Atomic Blonde actress may well find that Atomic Blonde 2 is her last movie. This actress was already struggling to keep her wholesome mom image together. Her Jimmy Kimmel Live! interview in March 2018 shut it down in one go, though. Charlize made her talk show appearance to promote her Gringo movie. It was all going nicely, and then the comparisons to real life got super real. Charlize plays one half of a couple producing some 4/20 pills, although Charlize had already shared that she's a bit of a "wake and bake" girl. What we weren't expecting though, was to hear that Charlize gets her supplies from her mom. That now adds up to the mindless fridge-gazing Charlize had told E! was a "daily" thing for her.
The interview was pretty much the straw that broke the camel's back, though. Charlize was already racking up a reputation as a bit of diva. Tia Mowry had already spoken out about Charlize "ghosting her" at SoulCycle. We were at the tipping point of losing the Charlize we knew, but this one really did it. The effortlessly beautiful blonde is the face of Dior fragrances, but something about this 2018 revelation has left a bad smell.
You might never respect Kanye. You might always love Selena. Whether Kendall is now literal "girlfriend material"? We'll just have to see. You've got your 20, but you've also got Facebook friends who need to see this. For that Facebook friend who worships Beyonce, the Kardashians, Ariana, or any of the 20 faces on this list– hit share. The button exists for a reason…
Source: Read Full Article