Finding designer items on a budget might seem like an impossible task, but it certainly can be done. There's a trick to the trade as thrift shopping and Internet wholesale sites have proven themselves to be more than a trend as influencers and everyday people show off their new finds on social media and blogs. It's safe to say people have stopped trying to keep up with the Jones's and simply been able to find designer and high-end items that fit their own style without breaking their bank. Whether it's a purse, a pair of jeans that fit like butter, or a pair of shoes that you don't have to overwork to break in, don't feel bad for wanting to purchase the best quality that money can buy. You just don't have to spend all of your money to do it.
Below are 25 fire-proof ways to not just find high-end items but do it at a price that won't give you buyer's remorse almost immediately. In fact, you might become addicted to thrifting and wholesale shopping and refuse to buy anything at full price in the future. Check out a few tricks for finding designer merchandise on a budget that have the potential to change our shopping style and wardrobe for the better.
25

Closeout Sites Are Your BFF
Think of closeout sites as virtual clearance racks. Instead of scouring the racks at major department stores and going back-and-forth over a sweater you now realize you can't live without, think about shopping from the convenience of your own home and still being able to take advantage of lower prices. Some of the more popular go-to closeout websites include The Outnet, 6PM, and the beloved Nordstrom Rack Online. You're pretty much guaranteed to find that same item you've been saving for at a much lower price.
24

Shop Off Season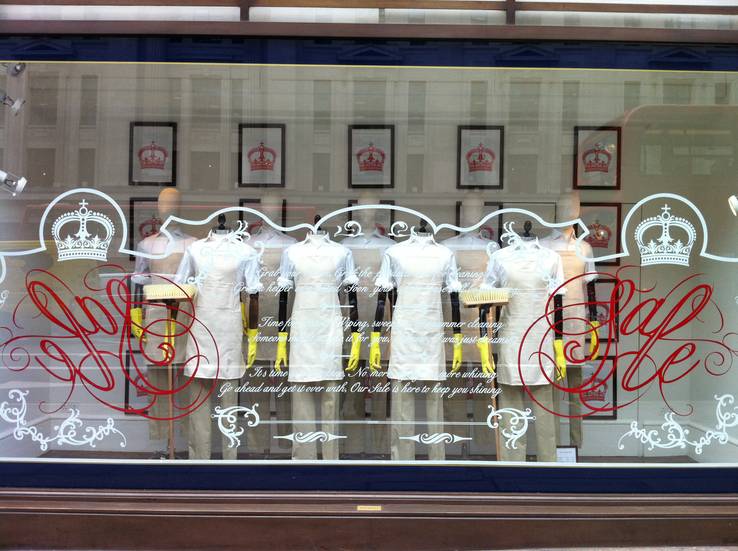 This is a very old trick when it comes shopping regular items. So, it works even more so when it comes to high-end merchandise. Whether it's finding a coat in the middle of summer or a pair of Bermuda shorts when there's a blizzard outside, shopping in the off season is a no brainer when it comes to scoring big on designer items while you're on a budget. So don't be embarrassed about buying clothes that are considered to be so last season.
23

Know When Designer Stores Have Major Sales
Who doesn't love a good sale? Especially on designer clothes! Being aware of when high-end stores have sales, or when designer items go on sale is one of the best ways to find designer items without breaking your budget. While most people know about Victoria's Secret semi-annual sales, and the sales major retailers like Macy's and JCPenney have on holidays like Memorial Day and the Fourth of July, designer items aren't always exempt. You just have to do your research to find out what times of year your favorite designers are feeling a little extra generous.
22

Have A Check List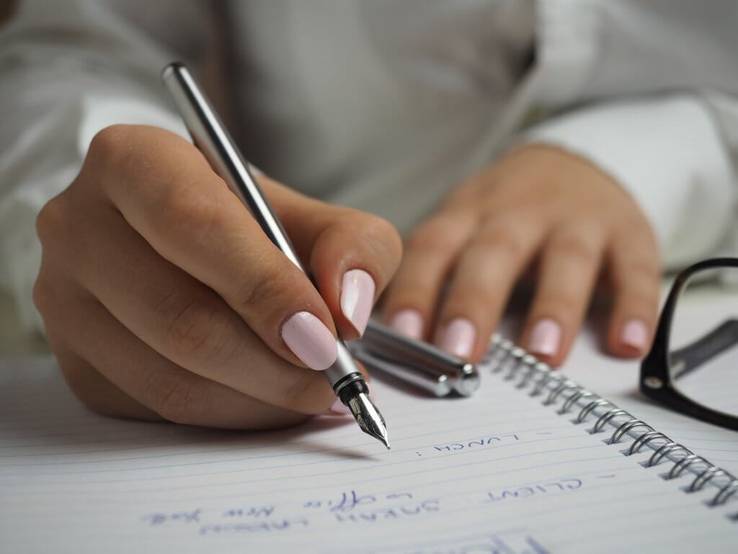 One of the secrets to finding a designer item for the low is actually knowing what you're looking for. Sometimes the best items come when you're searching for something to wear to an upcoming event or a special occasion. It will also help you separate the needs from the wants, which can make a huge difference whether you're shopping for a Louis Vuitton bag or groceries. Whatever it is, being specific is definitely a plus as it saves you time and (drumroll please) money (which is clearly a goal).
21

Consider A Unique Color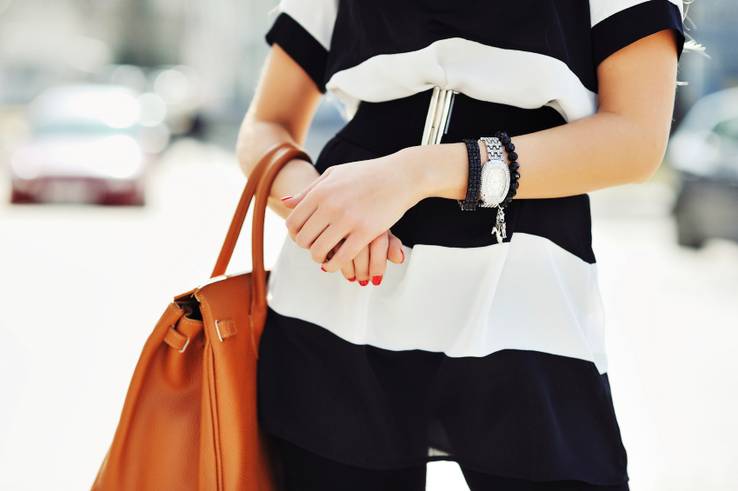 This tip especially holds true when it comes to accessories like a handbag. More often than not, unique colors or printed designs can come in a lower price compared to the classic black that most shoppers are heavily searching for. It's also known that bags that come in seasonal colors (i.e. nude for autumn) have a tendency to be listed at a sale price more often than black as well. Plus, you can always have a handbag repair service recolor the bag to your true desired color for less than $50.
20

Trade With A Friend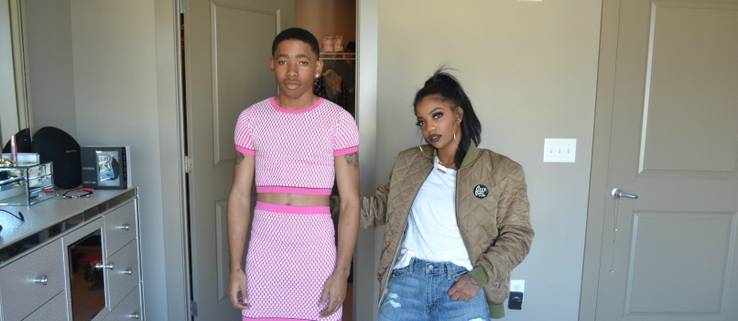 This is not only beneficial for you and your friend, but it's fun! If your closet has a few designer items that you hardly wear anymore, you're not alone. So why not take advantage of the slight setback and trade? Another popular trend going around lately is hosting a swap party where a group of your friends and their friends and so on can get together and trade, or even sell, some of their designer items for a very fair price.
19

Comparison Sometimes Helps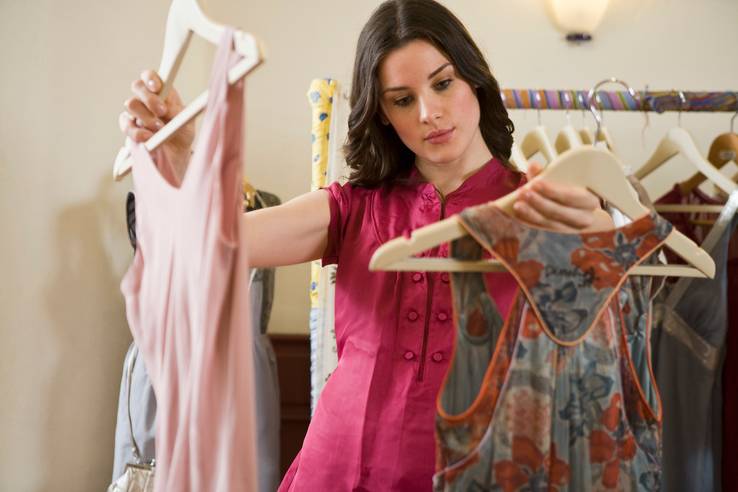 While we're told to steer clear of comparison, it can actually benefit you when you're trying to buy a designer item for a much lesser price. When you do come across that item that you're clearly buying for a steal, it doesn't hurt to compare it with other stores and even items to ensure the best quality, especially if you're purchasing from a thrift store or secondhand shop. It could be as simple as comparing a pair of shoes you found at DSW to a similar pair at Off Broadway.
Featured Today
20 Mistakes Every Tourist Makes When Visiting Europe

10 Things About Luxury Hotels Only The Bell Boy Knows (And 10 Things The Maid)

26 Sports Memorabilia Collections That Are Worth Millions

18

Subscribe To A Newsletter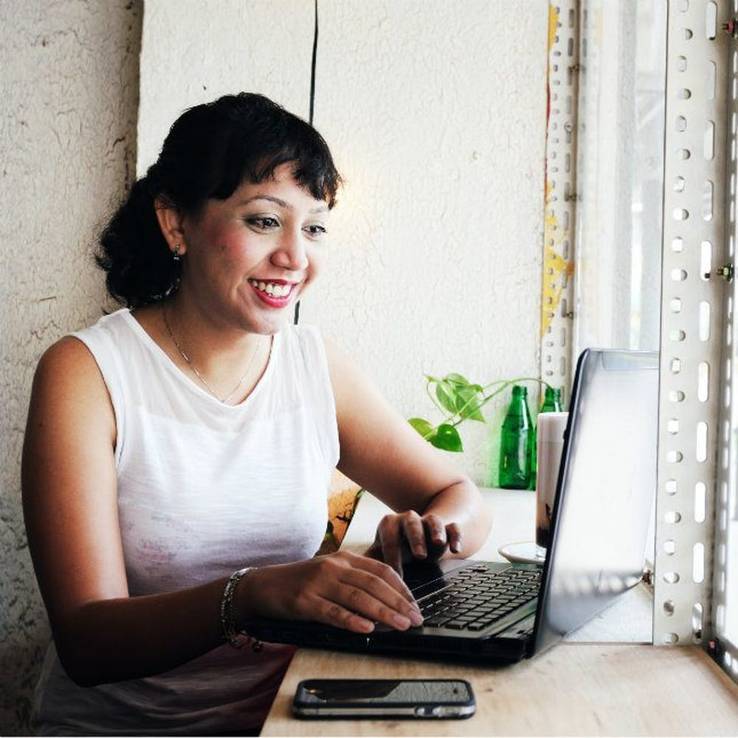 Put frankly, retailers love when you subscribe to their newsletters. Retailers typically love it so much they give you a discount whenever you sign up. They also send regular discounts that are only available to those who have decided to sign up for said newsletter. It also benefits you as it lets you stay up-to-date on any current and upcoming sales. This could also assist you in determining trends and patterns of when they have big sales. It's also helpful as it boosts your relationship with the retailer, which never hurt, especially if they often have items that you absolutely love.
17

Rent An Outfit For A Special Occasion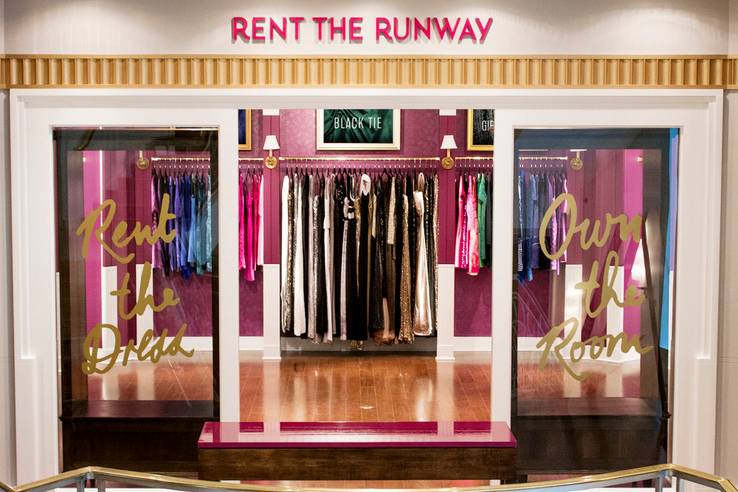 If you're looking for something high-end for a special occasion like a wedding or a black-tie affair, consider renting a one-time outfit. After all, if you pay full price for a gala outfit, it's rare you'll want to be spotted in it again anyway. Save money and time by renting the outfit from a site and app such as Rent the Runway, Style Lend, or Poshare. Another tip is you could simply ask to borrow a dress from a friend or family member.
16

Know Where To Find Designers For An Affordable Price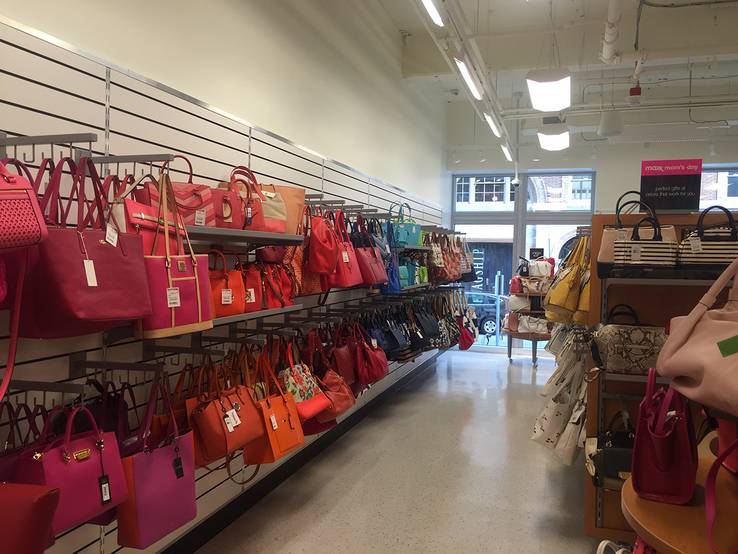 Depending on how high-end you want to go, it's very possible that you can find the item at stores that tout selling designer items for a low price. From Burlington Coat Factory to T.J. Maxx and Marshalls, you're determined to find a high-end piece of merchandise for a lower price; it just depends on how high-end you want to go. It might not be Versace, but you're definitely bound to find a Coach bag or Kate Spade option, which is still nothing to scoff at.
15

Thrift Shop In Upscale Areas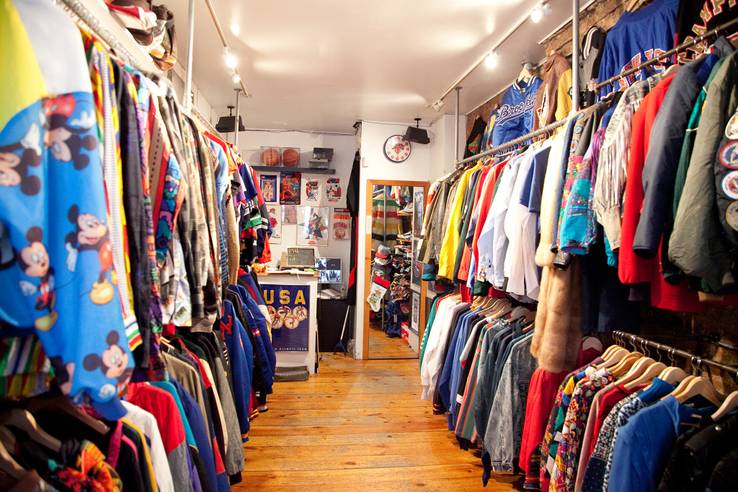 Speaking of thrifting, location, location, location is everything. While thrifting is a key way to come across designer items for a bargain, you're much more likely to find it in wealthier areas of the city. Think about it, people who reside in what is considered upscale areas often throw out their designer items without thinking twice. That's when the, "One man's trash is another's treasure," comes to your benefit in a major way. And there's nothing wrong with taking advantage of it. You might be surprised at what you find!
14

Become Familiar With International E-Commerce Sites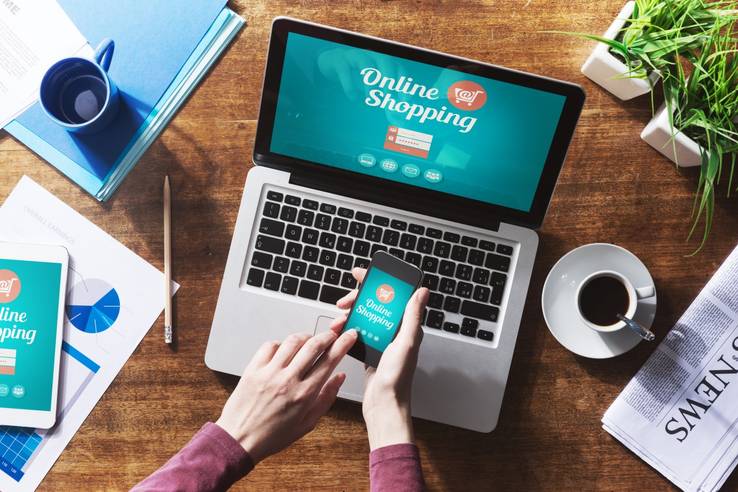 Here's a major secret for finding designer items for a price that fits your budget. It turns out it's not rare for online shopping websites that are located in other areas of the world, such as Europe, to have cheaper prices for the exact same item. Some of the popular European ones are Farfetch, Luisaviaroma, and MatchesFashion. Another bonus is that they often have reduced import and duties taxes compared to those in the states, which also help lower the price bigtime.
13

Be In The Mood To Dig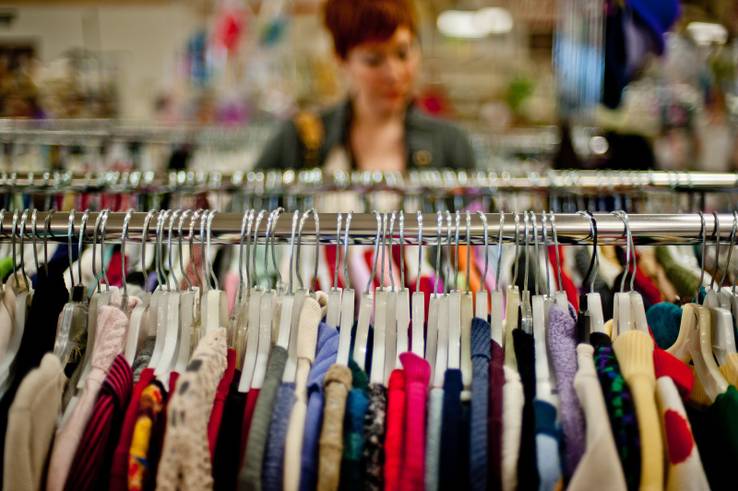 When you do arrive at a thrift store of your choosing, you have to be prepared to dig. Unfortunately, the designer items don't always just fall off the hanger. They might even be hiding behind another not-so-appealing or attractive piece of clothing or accessory. It might be safe to block off a few hours or even a whole day for thrifting. Coming from an expert, the best high-end finds often happen when you literally peel through each item. But trust, the effort wlll certainly pay off for you.
12

Don't Get Tricked Into Buying A Knockoff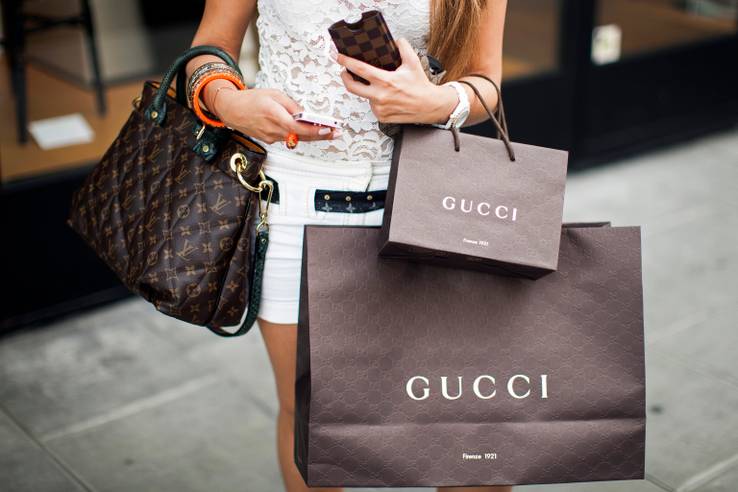 Yes, the idea of getting that name brand handbag you've dreamed of forever at a price that you can actually afford could be a fantasy come true. Still, don't let the emotion of idea of getting your dream designer product fog your judgment. It's extremely important to know how to tell the real from the knockoss. If you're purchasing from a thrift store, the item should come with a certificate that proves you're purchasing the real thing. It's even more so important to know you're buying the real thing when shopping on Internet sites like Ebay. In that case, look extra close and don't be afraid to overanalyze it.
11

Try To Skip Out On Items That Require Dry Cleaning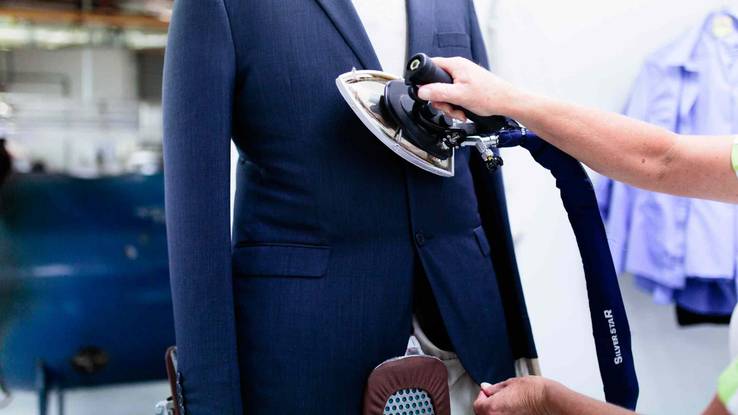 Not that we have anything against dry cleaning. But think about it. If an item requires a professional cleaning, you could be spending up to $10 every couple of times you decide to wear it. We all know that $10 adds up very quickly, and you could end up dishing out more than you actually paid for the item or paying more than what the actual item is worth. To help prevent this, try to avoid items that don't allow you to wash it them at home.
10

Make Sure You're Getting It For The Best Price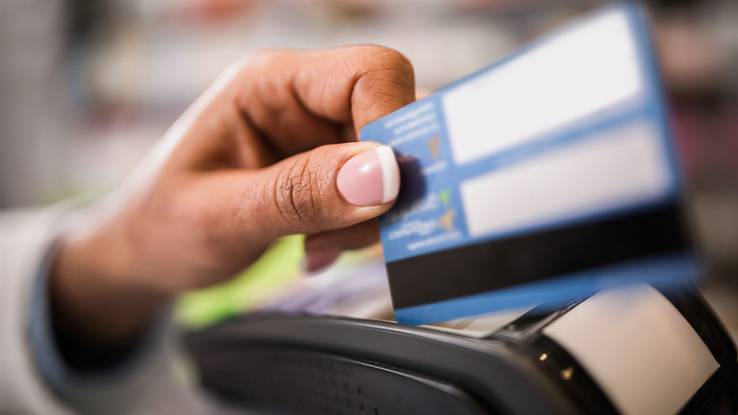 After determining the item is the real thing, before going ahead with the purchase, be extra certain you're getting it for the best price. Despite how exclusive and high-class it might seem, it's not the only one left in the world. Just know that there's a huge chance you can not only find the items somewhere else, but that you can get it for a lower price. Simply leave yourself enough time to do a bit of research prior to your shopping journey to guarantee your saving as much money as possible for your purchase.
9

Don't Forget To Try It On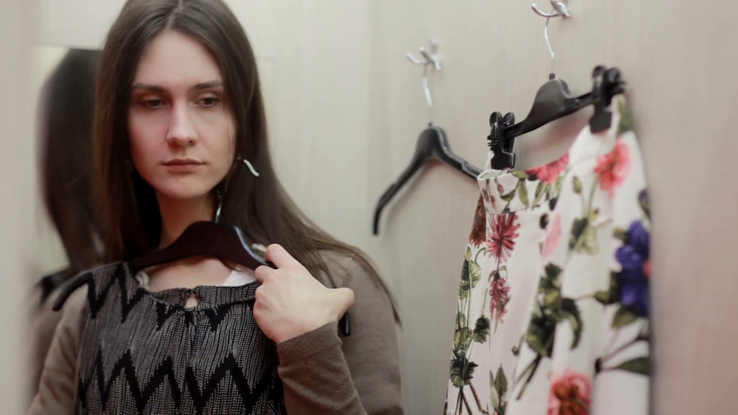 This is vital when you're shopping at a secondhand store. It's more than safe to assume the item you're looking at has been washed, shrunk, stretched out, and undergone any other natural process that will make it not fit true to size. Be sure that it not only fits but that it's an item that you feel comfortable in. You might feel a little crazy but make the dressing room your runway (even it's a little petite) and strut your stuff, bend over, jump up and down, and pretty much do the most to guarantee it truly fits for you.
8

Buy & Sell On Poshmark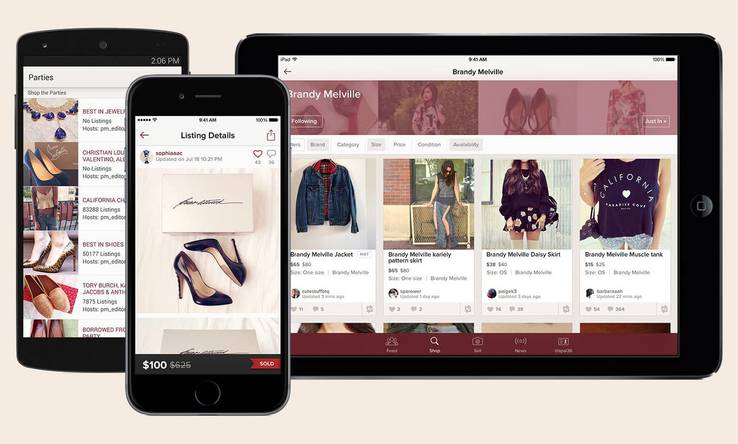 Poshmark has become known for the ultimate online trading hub when it comes to high-end clothing. Selling your own items for a certain price could put money in your account to purchase designer items. Keep in mind these are items that you might have given away or sold for a much lesser price. Being a part of the Poshmark community could not only save you hundreds of dollars, but also help you find unique designer items that you might not find at a retailer, for a much cheaper price.
7

Friends & Family Sales Are Key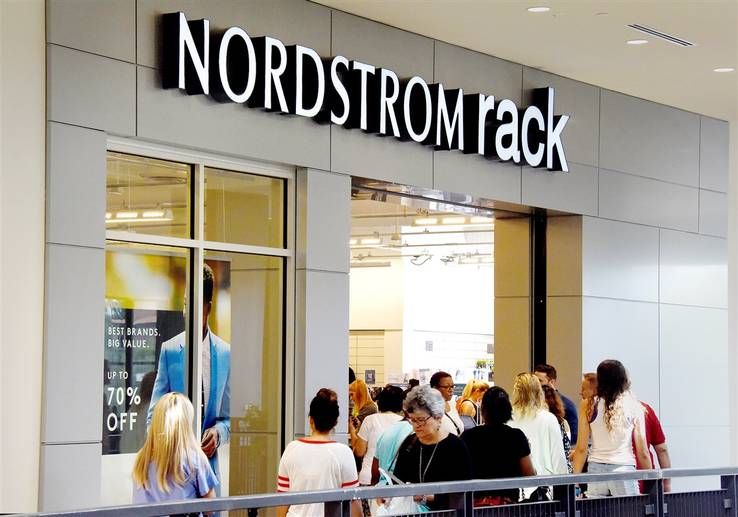 Major retailers that carry designer items (like Nordstrom and Macy's) are known for having regular friends and family sales where all items in the store are offered at a generously discounted price. Taking advantage of this could definitely help you score that designer bag you've been eyeing at a price within your budget. Another advantage of friends & family sales that could benefit you, is if you're actually a friend or a family member of someone who works for a designer store or retailer. Sometimes they have special sales for friends and families of their employees outside of regular store hours.
6

Check Back Often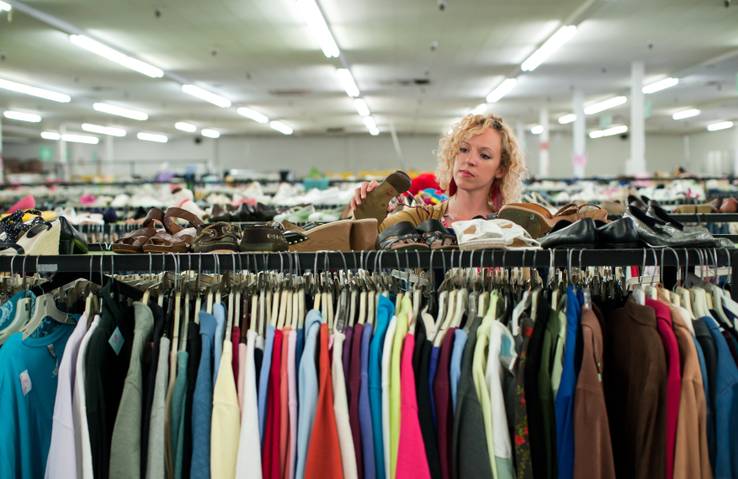 If you're not in a rush, don't be upset if you aren't able to find anything you feel is worth the buy on your first go around. Don't pressure yourself! Instead, simply go back to the shop and check back frequently on their merchandise until you find something you love. Someone could return or exchange the exact item you need or something to your liking. Also think about becoming friends with the workers and let them know what you're looking for so they can help you scout it out.
5

Don't Sleep On Goodwill
If you haven't tapped into it, you might be surprised at what you could find at Goodwill. Some cities even offer everything half off of the already super low prices on the first Saturday of each month. Visiting earlier in the day is also a bonus to guarantee getting the best stuff it has to offer. It's helpful to know when your local Goodwill typically gets a higher volume of donations. Keep in mind, shopping at a Goodwill in an upscale area could boost your chances of finding the designer item you want.
4

Open A Credit Card With A Designer Retailer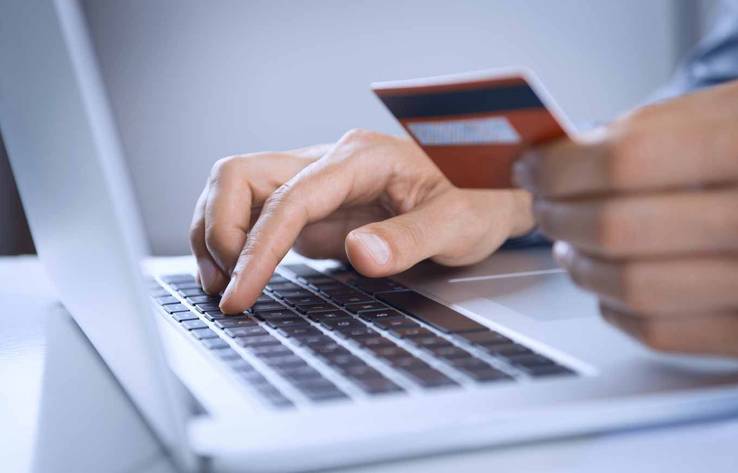 This is another way for you to get exclusive deals and rewards. You often get a discount off of your items the day you sign up and continue to get rewards the more you shop and the longer you stay a loyal member. Of course, you should only sign up and spend at a responsible level that you can financially afford. You shouldn't feel pressured to purchase certain items that are outside of your budget, especially because you can always find them at a lower price.
3

Seriously Think About How Often You'll Actually Wear It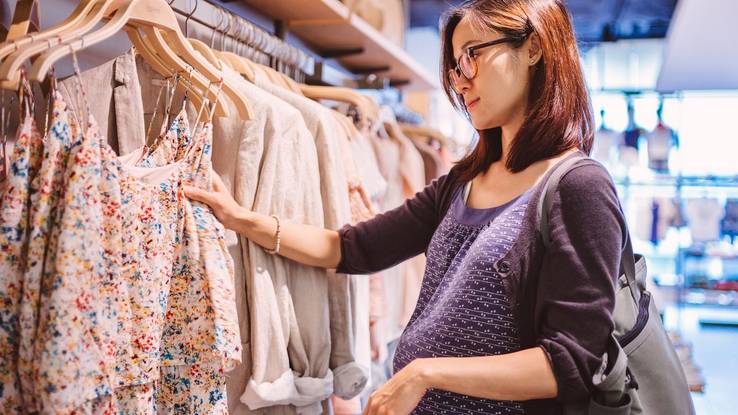 A rule of thumb: Never buy an item just because it's a designer purchase. Truly consider how often you'll wear it, whether it's a bag or a pair of jeans. When in doubt, follow the cost-per-wear rule. Simply divide the price by the amount of times you plan to wear it and see what return you'll actually get on the purchase. If it's not worth it, you won't be missing out if you don't purchase it. But if it is, you've found yet another way to win big on finding a designer item at a price point within your budget.
2

Get Acquainted With Cash-Back Sites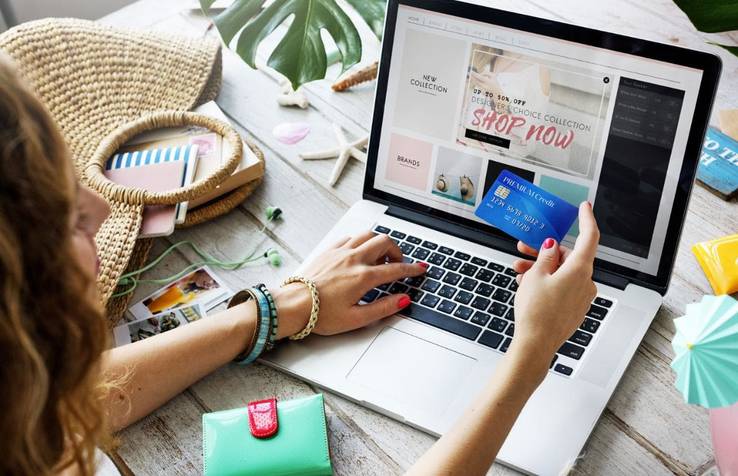 Cash-back sites like Fat Wallet, Ebates, and Top Cashback can actually have you saving more on designer items. They have partnered with a specific list of retailers that allow you to get up to 5 percent of your purchase back in your wallet. Keep an extra eye out because some retailers have extra special sales that give you up to 20% cash back on our purchase. Some credit cards also offer similar cash-back rewards as well, so it wouldn't hurt to check with your credi card company.
1

Google Specific Prices On Items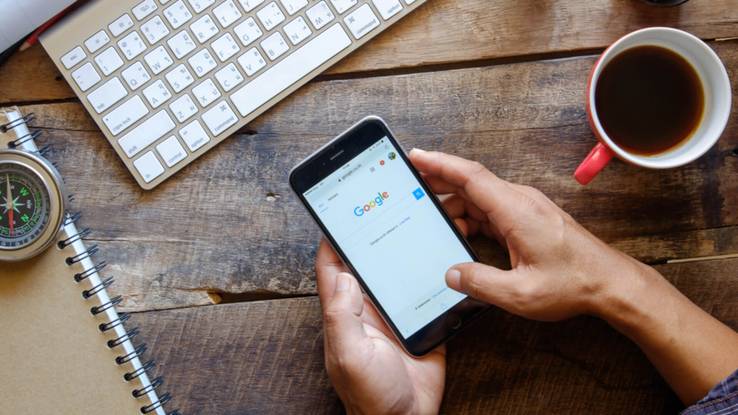 Google can come in handy in more ways than one. Searching for the price on specific items can make sure you get that designer item you've been wanting for the lowest price. It allows you to compare without actually visiting several stores in person. It definitely helps when considering that while stores might carry the same item, they obviously don't all have sales at the same time. Using the infamous Google method lets you know whose carrying what item for the price you want.
Source: Read Full Article