What's the best part of traveling? Aside from meeting new people, learning about other cultures, and challenging yourself to go out of your comfort zone, we have to say that the highlight of traveling is definitely trying different foods from all around the world. There is just no better way to experience a culture than trying its cuisine. Yes, some of it may seem unfamiliar and odd at first, but no matter where you go, you're bound to return home with a new favorite dish that you just can't find anywhere else!
But traveling can already be a bit pricey, and going out to eat can quickly use up a good portion of your budget if you're not careful. So, what's the adventurous foodie to do? Well, if you want to go out to eat without breaking the bank, you could stick to food from street vendors—or you could simply go to a city where your dollar will stretch even further. Why not go off the beaten path, get out of the busy tourist areas, and go somewhere where the prices are already low? Here the 25 best cities in Europe for delicious cheap eats that won't drain our savings.
25

Budapest, Hungary
Budapest is a seriously underrated destination for foodies. Whether you're an open minded omnivore or vegetarian health nut, there is no doubt that you will find a dish that suits your taste buds. According to BuzzFeed, you can't miss the goulash, crepes, and chimney cakes! Like many other cities in Eastern Europe, prices in Budapest are still super affordable—you can easily find a tasty meal at a nice restaurant for 10 to 15 US dollars. Make sure to leave a small tip!
24

Krakow, Poland
If you're totally unfamiliar with Polish cuisine aside from pierogi, Krakow will be a real treat for your taste buds. Krakow is one of the cheapest vacation destinations in Europe, and the food is so good you'll be glad to save some cash, because you'll want to try everything! According to Spoon University, you'll want to try some zapiekanka (it's like a cross between pizza and gyros), kompot fruice juice, cabbage-stuffed pastries, and kielbasa (which is similar to sausage).
23

Istanbul, Turkey
Istanbul is a massive, bustling city spanning two continents that will shock all of your senses—especially your taste! Whether you want to hit up the many street vendors or sit on floor cushions to dine on traditional Turkish food, you will never go hungry in Turkey. According to The Istanbul Insider, fresh-squeezed fruit juices, simit and baklava pastries, hummus and pita bread, classic Turkish tea, stuffed baked potatoes, and any dishes including lamb, eggplant should end up on your plate.
22

Porto, Portugal
You're probably familiar with some Spanish foods already—but did you know that Spain's next door neighbor, Portugal, also has incredible food for even lower prices? Porto is an affordable seaside destination, and you can get full seafood entrees for the same price as a casual sandwich in pricier cities! According to Eater, no visitor to Porto should skimp on the seafood—just try everything! Make sure to pick up fresh fruit, bread, cheeses, and custard pastries from the local markets, too.
21

Bratislava, Slovakia
Never heard of Bratislava before? The capital of Slovakia is not a major tourist destination, but once you get a taste for the local cuisine and the low, low prices, you'll wonder why you ever splurged on more expensive cities. Bratislava has the same quaint charm of other European cities with more budget-friendly food and accommodations. According to The Culture Trip, there are a few foods you have to try: sheep cheese dumplings, potato pancakes, and fried Edam cheese!
20

Saint Petersburg, Russia
If you're curious about visiting Russia, don't be turned off by some of the rumors about its reputation: St. Petersburg is a safe, modern city with incredible architecture and culinary wonders! Oh, and did we mention that everything is quite reasonably priced? Here's what you'll want on your plate, according to Flavorverse: borscht stews, beef stroganoff, Russian pierogi, cabbage rolls, sweet and savory crepes, and melted cheese in thick baked bread bowls. Be prepared to gain a few pounds on your trip!
19

Tenerife, Spain
Let's just say that the Spanish know their way around the kitchen. Spanish food should be one of the seven wonders of the world. Most cities in Spain are already quite budget-friendly, but if you want even lower prices, head to Tenerife on Spain's Canary Islands, just off the coast of Africa. According to Expatica, you won't be able to resist filling up on all kinds of tapas, seafood paella, cured meats, and "patatas braves"—fried potatoes and spicy sauce!
Featured Today
25 Of The Most Expensive Cars In The World And Who Owns Them

20 Things We Could Ask Hotels For That Are Surprisingly Free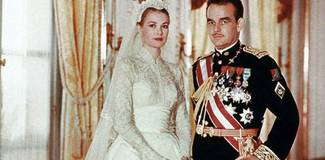 25 Of The Most Expensive Engagements Ever

18

Tallinn, Estonia
Many travelers have never considered a trip to Estonia's capital, Tallinn, but this previously overlooked destination is getting a lot of buzz. Hurry up and book your ticket before the crowds arrive and the prices go up! Right now, dining out in Estonia's gorgeous Old Town is basically dirt cheap. What should the curious traveler try? According to Visit Estonia, don't miss the local black rye bread, smoked fish, schnitzel, and "vastlakukkel"—a pastry made with a wheat bun and whipped cream!
17

Athens, Greece
Greek food is popular all around the world. The Greeks are truly culinary wizards, so if you want the real deal for a price that won't leave a hole in your wallet, head to the capital city of Athens. There is no shortage of incredible restaurants with any kind of food you could wish for. According to Bucket List Journey, you'll want to try gyros made with your favorite fillings, tzatziki cucumber sauce on everything, tomato fritters, and stuffed grape leaves.
16

Naples, Italy
There's no denying that Italy can be an expensive destination—a visit to Rome in the high season of summer will have you running home with an empty wallet! But if you want authentic Italian food on the cheap, take the train to Naples and indulge in all of the local favorites. According to Travel Away, leave room for a few other dishes besides pizza, like pasta carbonara, focaccia bread, burrata cheese, lasagne with Bolognese sauce, and, of course, gelato.
15

Sofia, Bulgaria
As more and more backpackers on a budget discover Bulgaria's low cost of living, the tourism scene in their capital city, Sofia, continues to grow. Sofia is a rapidly changing city with a mix of modern and traditional aesthetics, and Bulgarian cuisine is a delicious hidden secret just waiting to be discovered. According to The Broke Backpacker, there are a few classic dishes you shouldn't miss, including cheesy banitza pastries, lukanka salami, tripe soup, and the super popular shopska salad.
14

Brasov, Romania
Brasov, Romania is the gateway to the country's Transylvania region, and it also one of Europe's hidden gems. This small city has a charming medieval vibe, and it's surrounded by towering green mountains. Enjoy some delicious Romanian food with a view in the bustling town square! What should you try? According to Rolandia, you'll want to load up your plate with smoked bacon, small mici sausages made with ground beef, roasted eggplant salad, and doughnuts stuffed with sour cream and jam.
13

Ljubljana, Slovenia
Don't mix up Slovenia and Slovakia! Although if you do get them confused and end up in Slovenia's capital of Ljubljana instead of Bratislava, your taste buds and wallet will still be satisfied—the food is just as good, and the prices are also super cheap! No idea what's on the menu in Slovenia? According to Slovenian House, save some room for polenta, cooked pot barley with beans and meat, sour cabbage stew, and pastries stuffed with cheese, apples, and walnuts.
12

Valletta, Malta
Want to spend your days relaxing on the beach with incredible views and your nights eating amazing food at local restaurants for unbelievable prices? Head off the beaten path and check out the island of Malta off the coast of Italy. When it comes to Maltese cuisine, you'll have to taste it to believe it! According to Malta Uncovered, a few must-try dishes includes fresh local bread, pastries stuffed with ricotta cheese, swordfish, traditional sausages, and minestra vegetable soup!
11

Riga, Latvia
Latvia's capital, Riga, is an up and coming city with a growing culinary scene! Latvia has had a difficult history, but the future for this little country is looking brighter with each passing day. You'll want to pay a visit before the crowds begin swarming in! The low prices make eating out a no brainer. According to Trip Savvy, you won't want to leave Riga without trying pickles and sauerkraut, rye bread pudding, grey peas, and rasol potato salad.
10

Vilnius, Lithuania
There is so much more to Lithuania than what meets the eye. A visit to the capital city of Vilnius will make you feel like you're stepping back in time, and you can enjoy all of it for much lower prices than more popular European tourist destinations. So, you might be wondering, what exactly IS Lithuanian food? According to The Culture Trip, you're in for a pleasant surprise. Try some potato dumplings, beetroot soup, fried curd cakes, and mushroom-shaped cookies!
9

Pristina, Kosovo
Kosovo's capital, Pristina, is quickly becoming one of the most popular destinations in the Balkans. With fast internet, cheap accommodation, and amazing budget eats, it's a great spot for long-term travelers and remote workers. Curious about trying some of Kosovo's finest cuisine? According to World Travel Guide, highlights on the menu include thin crepes filled with yogurt, grilled meat kebabs, Turkish coffee and espresso, and trout (yes, they serve the whole fish!). Take advantage of the spicy dips served with everything!
8

Belfast, Northern Ireland
The food in Belfast isn't as cheap as some of the other destinations on this list, but is IS some of the cheapest in the United Kingdom. Belfast has completely transformed over the past two decades, and the culinary scene is growing with new restaurants popping up practically every single day. According to Telegraph, you'll want to go for local grass-fed beef and cheese made with Irish dairy, Irish soda bread, and any dish that includes a heaping serving of potatoes!
7

Mostar, Bosnia And Herzegovina
Even if Bosnian cuisine is a total mystery to you, you'll want to be open minded and give it a try—you'll be shocked by all of the amazing local dishes that you'll find in this country! Many tourists head straight for the capital of Sarajevo, but we recommend Mostar instead for its natural beauty and lower prices. According to The Culture Trip, the best of Bosnian cuisine includes lamb kebabs, buttery burek pastries, and thick stews with sour cream, chicken, and vegetables.
6

Belgrade, Serbia
Belgrade is far from being a major tourist destination, but if you're a backpacker on a budget looking to spend a few dollars a day on a hostel bed and just a bit more on tasty meals, this city should definitely have a place on your itinerary. According to Blue Sky Traveler, the best Serbian specialties include minced meat sausages, lamb burgers with cheesy fillings, pastries made with white cheese and eggs, fluffy doughnuts stuffed with jelly, Nutella, or custard!
5

Galway, Ireland
Ireland can definitely be an expensive country to visit—in fact, the capital city of Dublin is one of the priciest cities in Europe! But if you want to explore Irish culture and enjoy their cuisine without breaking the bank, head out to the west coast and spend some time in the city of Galway instead. Galway is another awesome cultural hub! According to BBC Good Food, you can't miss the full Irish breakfast, fish and chips, and Guinness stew!
4

Glasgow, Scotland
If you want to experience the best that the UK has to offer at a lower price, head over to Glasgow, the starting point for any trip to the scenic Scottish highlands. But don't skip over Glasgow and head straight for the hills—stay for a day or two and hit the local restaurants first! According to The Culture Trip, you cannot miss the buttery shortbread, deep fried Mars bars, savory mac and cheese pies, and yes, even the haggis!
3

Dubrovnik, Croatia
Any backpacker who plans to swing through Europe this summer should make plans to visit Croatia. This destination is only getting more popular, and historic walled city of Dubrovnik is famous for being featured on Game of Thrones. But the real highlight of Croatia is the fresh, affordable food. Croatia Tips recommends trying pasta with creamy mushroom sauce, spicy meat stew, black risotto with squid ink (seriously!), and other unique dishes like baked octopus and stuffed peppers with meat and veggies.
2

Hamburg, Germany
Germany is still a relatively affordable destination, but if you want to get the best deal, you'll have to venture out of the hot spot Berlin and head to Hamburg for something a little different. German food is so much more than pretzels and bratwurst! According to Telegraph, you should also try some spatzle pasta topped with Swiss cheese, ravioli filled with minced meat, sauerkraut, or spinach, fish sandwiches made with herring, and curry wurst served with fries in a pita pocket.
1

Palermo, Sicily
You know how people say Italy looks like a boot kicking a ball? The ball is Sicily, and while it is an often overlooked destination, it is worth a visit for the food alone. You don't want to miss out on authentic Sicilian cuisine. So, what's for dinner in Palermo? According to BuzzFeed, you should definitely try Sicilian rice balls, pasta with sardines, eggplant stew, cannoli, fried chickpea polenta, and, of course, as much local seafood as you can eat!
References: buzzfeed.com, spoonuniversity.com, theistanbulinsider.com, eater.com, theculturetrip.com, flavorverse.com, expatica.com, visitestonia.com, bucketlistjourney.com, travelaway.com, thebrokebackpacker.com, rolandia.com, slovenianhouse.com, maltauncovered.com, tripsavvy.com, worldtravelguide.com, telegraph.co.uk, blueskytraveler.com, bbcgoodfood.com, croatiatips.com
Source: Read Full Article