It is not a secret that there are a handful, literally a handful, of things that get a woman riled up like the thought of her walking down the aisle. If the video of Kaley Cuoco crying uncontrollably after her then-boyfriend, Karl Cook, popped the question is anything to go by, then we dare say that nothing gets a woman as excited as the thought of her walking down the aisle.
The only thing better than a perfectly done wedding is a perfectly done engagement. It contains every one of those dreams that we had as little girls in our tiaras and fluffy princess dresses; twirling around as we danced with prince charming.
Everything about the engagement has to be perfect, and it must contain all our favorite things. Our hats go off to Kanye West here, who went above and beyond for Kim Kardashian; renting out the AT&T Park in San Francisco and having a band play a rendition of Kim's favorite song by Lana Del Rey as he popped the question. Who could say no to that?
And of course, we cannot talk about engagements without talking about the icing that puts everything together, the ring. Forget what you heard about size does not matter; when it comes to engagement rings, size does matter. The bigger the rock, the happier the damsel as we saw on Mariah Carey's face as she brandished the boulder given to her by James Packer.
For the perfect engagement, no expense should be spared and here are 25 of the most expensive engagements ever:
25

Brad Pitt And Angelina Jolie – $500,000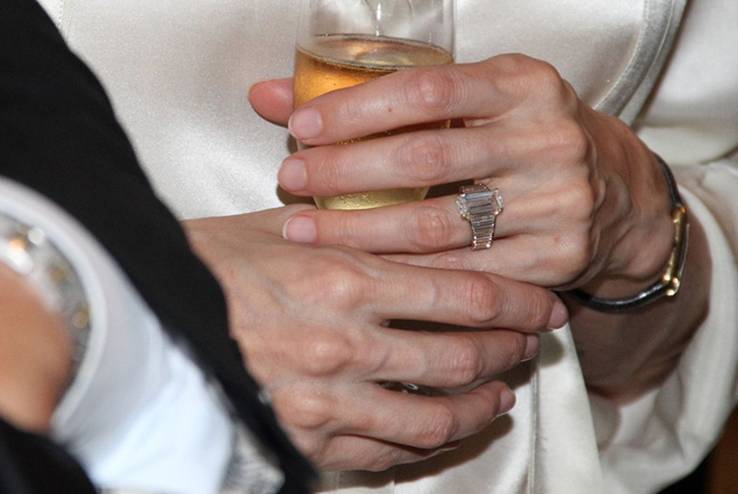 Brangelina rumors had begun swirling when these two icons met while filming the movie Mr. & Mrs. Smith even though Brad Pitt was still married to Jennifer Aniston. When their divorce was finalized and he finally became a free man, the two started dating. Though they were together for a while, Brad finally popped the question in 2012 with a 16-carat gem that was valued at about 500,000 dollars. We guess Brad was second time lucky as the two were happily married till she filed for divorce in 2016. (Source: WhoWhatWear)
24

Jennifer Garner And Ben Affleck – $500,000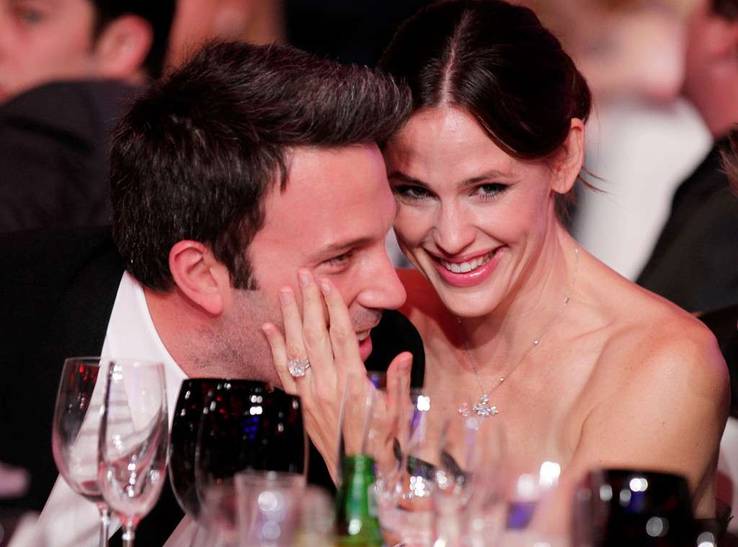 Oh Bennifer, how we had such hope for you. After Bennifer 1.0 crashed and burned with Ben Affleck calling off his expected nuptials to Jennifer Lopez, we all watched with bated breath at his relationship with Daredevil co-star Jennifer Garner. They officially got the title of Bennifer 2.0. On Jennifer Garner's 33rd birthday, Ben Affleck proposed with a 4.5-carat cushion-cut diamond complete with baguette side stones. The engagement ring from jeweler Harry Winston was valued at about 500,000 dollars. (Source: Glamour)
23

George And Amal Clooney – $750,000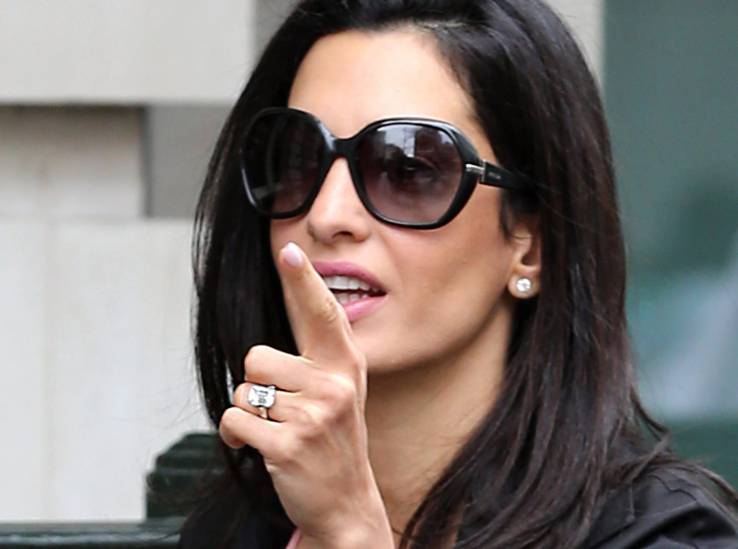 He was, for such a long time, the most eligible bachelor in Hollywood and we had somehow hoped that he would stay so forever. So you can imagine the heartbreak that lay in the wake of the announcement that George Clooney had decided to settle down with British lawyer Amal Alamuddin. Clooney gave his girlfriend, now wife, a 7-carat ethically-sourced diamond ring when he proposed to her in April 2014. The estimated cost of the emerald-cut diamond is 750,000 dollars. (Source: DailyMail)
22

Brandy And Quentin Richardson – $1 Million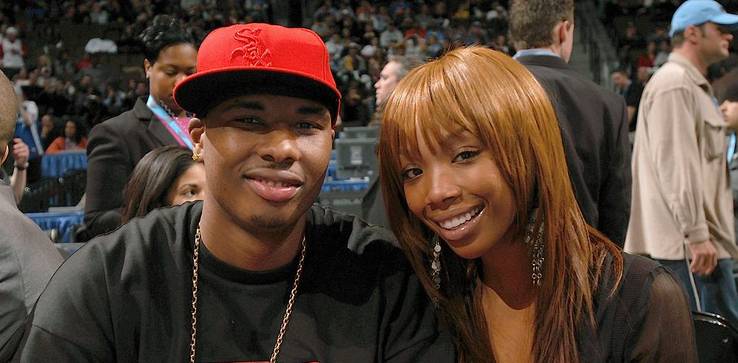 New York Knicks player Quentin Richardson proposed to his pop star girlfriend, Brandy with an 11.5-carat diamond ring that was valued at about 1 million dollars. The Chicago-born guard had surprised the former Moesha star at a private reception at L.A.'s Century Club in 2004. They had rose petals decorating the club while the diamond ring was the icing on the cake. It was designed by Jeweler Jason Arasheben, who had spent months designing the unique ring and had finished it only 30 minutes before the proposal. (Source: People)
21

Jennifer Aniston And Justin Theroux – $1 Million
Friends star Jennifer Aniston for so long never had luck when it came to love; not after her split from Brad Pitt which led to the label 'poor Jen'. Then comes Justin Theroux, a producer, and actor and we all breathe a sigh of relief; Jen finally caught a break. Justin popped the question to Jennifer Aniston in August 2012 after having dated for about a year. He got down on one knee with a 10-carat diamond ring which cost him about 1 million dollars. (Source: HollywoodLife)
20

Gabrielle Union And Dwayne Wade – $1 Million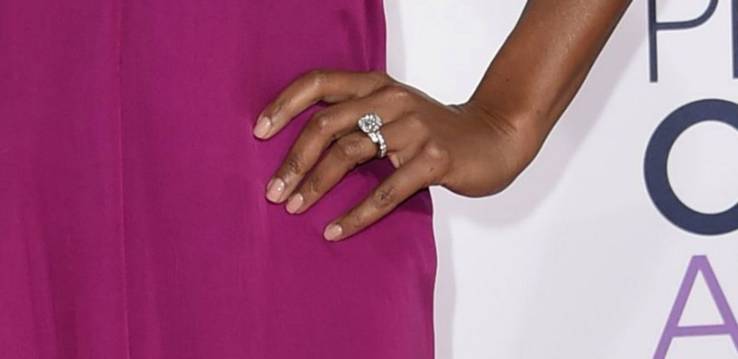 After four years of dating, Dwayne Wade got down on one knee and asked Gabrielle Union to be his wife. Gabrielle Union's engagement ring from Dwayne Wade featured an 8.5-carat cushion cut diamond. Dwayne had to undergo a painstaking search for just the right stone. His jeweler, Jason of Beverly Hills, made three separate trips to Miami in search of it. Luckily for Gabrielle and Dwayne, the third time was the charm! This incredibly beautiful cushion-cut ring has an estimated worth of 1 million dollars. (Source: People)
19

Catherine Zeta-Jones And Michael Douglas – $1 Million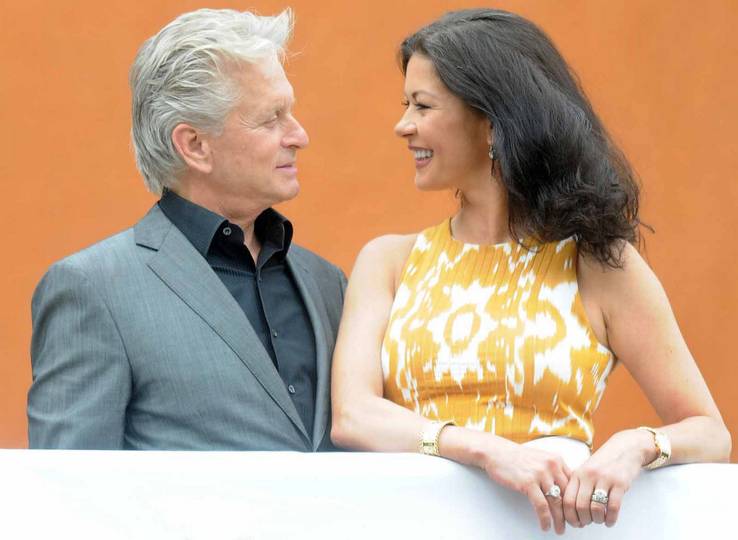 When veteran Hollywood actor Michael Douglas gave his wife Catherine Zeta-Jones an engagement ring, he spared no expense. The bill for the bling came out to 1 million dollars. So what did he get? Michael Douglas gave his British wife, a 1920 Fred Leighton design antique ring with a 10-carat marquise shape diamond surrounded by 28 smaller diamonds. They have been happily married for 18 years and have two children; and we kind of catch a glimpse of why. (Source: EOnline)
Featured Today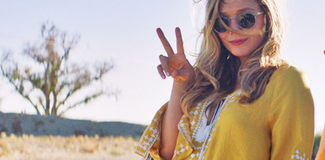 25 Photos Of The Marvel Women Totally Out Of Character

25 Mistakes Every Tourist Makes When Visiting The UK

25 Unusual Ways The Royals Make Money

18

Jennifer Lopez And Ben Affleck – $1.2 Million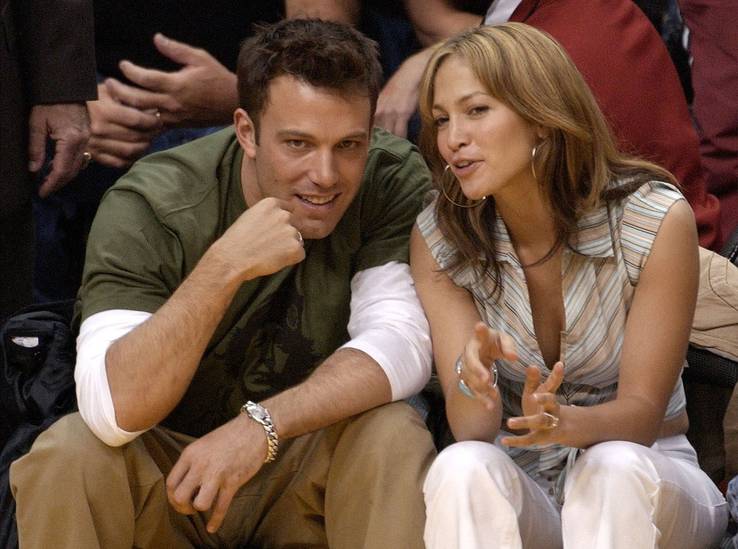 Before Ben Affleck and Jennifer Garner were the married parents of three, there was another Jenny on Ben Affleck's block. In 2002, Ben proposed to Jennifer Lopez with a 6.1-carat pink Harry Winston diamond worth a reported 1.2 million dollars. (Pink diamonds don't come cheap). However, if there was one thing that we learned from them, it is that a giant rock on the ring finger does not guarantee that the wedding will even occur, as Bennifer1.0 called off their engagement in 2004. (Source: EOnline)
17

Katie Holmes And Tom Cruise – $1.5 Million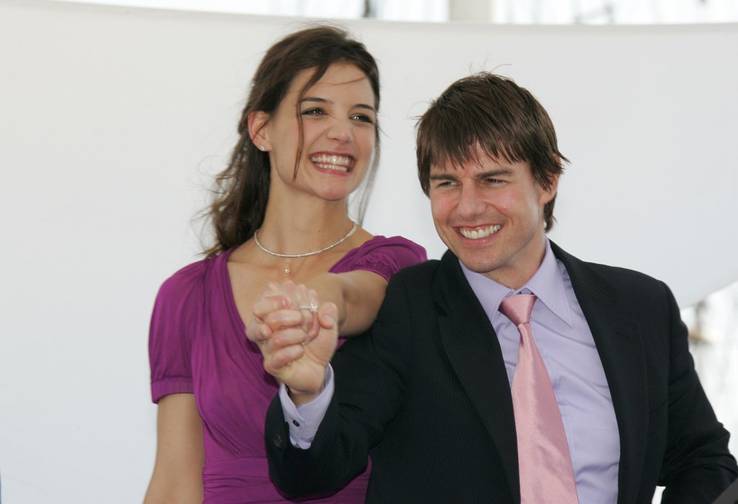 It does not come to us as a shock that Tom Cruise spared no expense when it came to Katie Holme's engagement ring. Granted, if a woman can make you want to jump on a couch like a crazy person on national television, buy her some nice piece of jewelry. A 1.5 million dollar ring may seem like much but hey, he is Tom Cruise, he can afford it. He proposed to her at the Eiffel Tower with a 5-carat oval shaped Edwardian style ring set in platinum and rose gold. (Source: DiamondSourceva)
16

Justin Verlander And Kate Upton – 1.5 Million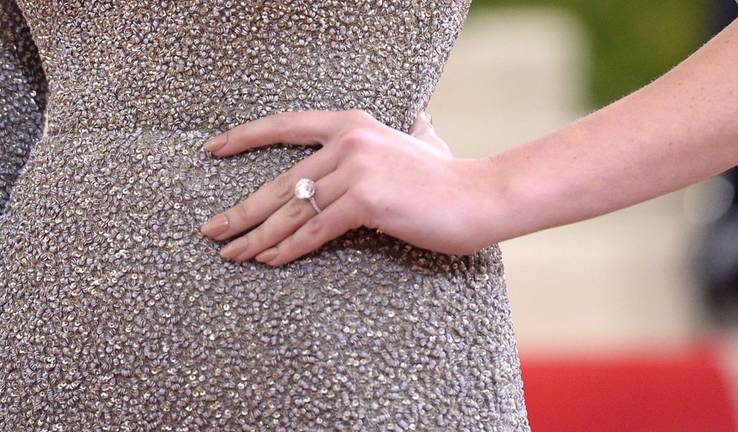 Kate Upton decided to share some big news at the 2016 fashion prom; she had found her lifelong prom king! The star announced her engagement to boyfriend Justin Verlander on the Met Gala red carpet. She also accessorized her gorgeous gown with a very important piece of jewelry — her huge diamond engagement ring from Jeweler Anita Ko, who set the huge center inside swags of Pavé diamonds on a diamond studded band. This unique 8-carat engagement ring fetched a price tag of 1.5 million dollars. (Source: USMagazine)
15

Ciara And Russel Wilson – $2 Million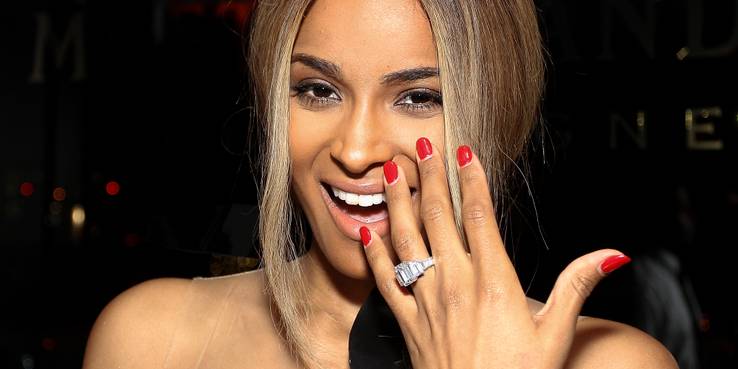 After she broke up with rapper Future and broke off their engagement in 2014, RnB songstress Ciara started dating Seattle Seahawks quarterback Russel Wilson in 2015. While at Las Vegas during a performance at Marquee, everyone was quick to point that Ciara had some gem on her left ring finger. Turned out that Russel had proposed to her while on a romantic getaway in Seychelles. The NFL star popped the question with a 16-carat bad boy valued at 2 million dollars. (Source: MarieClaire)
14

Kim Kardashian And Kris Humphries – $2 Million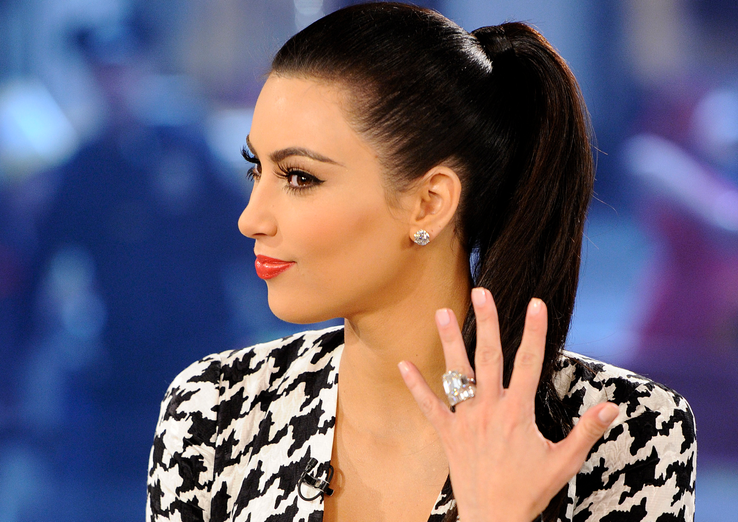 Before she was part of KimYe, Kim Kardashian was married to basketball star Kris Humphries. Although the marriage only lasted 72 days before Kim filed for divorce, this did not stop Kris from sparing any expense to give his wife to be a befitting ring. Humphries, proposed with a 16.21-carat center diamond and two 1.8-carat side diamonds from Lorraine Schwartz. However, it was Kim Kardashian, not Humphries, who initially paid for the ring. The ring's initial reported worth was $2 million. (Source: UsMagazine)
13

Blake Lively And Ryan Reynolds – $2 Million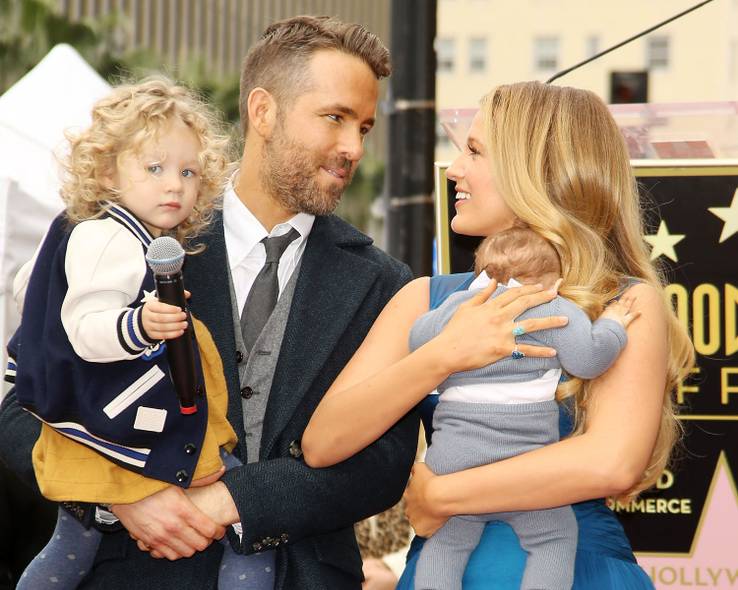 Let's just be real here; even if Ryan Reynolds had proposed to Blake Lively with a plastic ring we would have still obsessed about it. He is Ryan Reynolds. However, because of the gentleman that he is, he opted to garnish his wife with a 12-carat oval-cut diamond ring. The bling is said to be worth 2 million dollars and features rose gold accents and a double diamond-encrusted band. The ring is what lifts many of the star's fashion-forward looks on the red carpet. (Source: PopSugar)
12

Anna Kournikova And Enrique Iglesias – $2.5 Million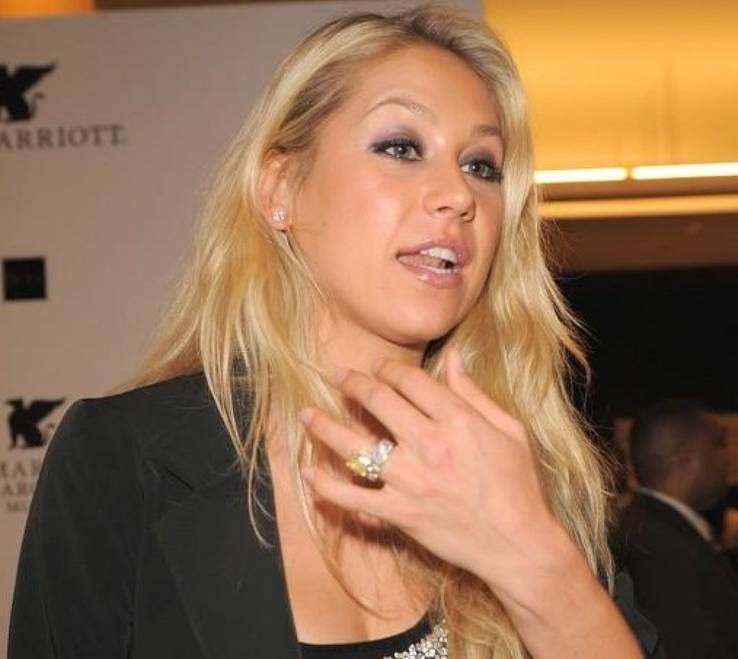 The tennis star and Latina crooner have kept the status of their relationship very mysterious. They once claimed that they did not have plans for walking down the aisle but in late 2007, Kournikova was spotted wearing an 11-carat natural pink pear-shaped ring with diamond accents on her left ring finger. The ring was valued at 2.5 million dollars and it sparked rumors that the pair was engaged; rumors which have never been confirmed. They may be keeping the status of their relationship low-key, but the ring speaks for itself. (Source: WhoWhatWear)
11

Mariah Carey And Nick Cannon – $2.5 Million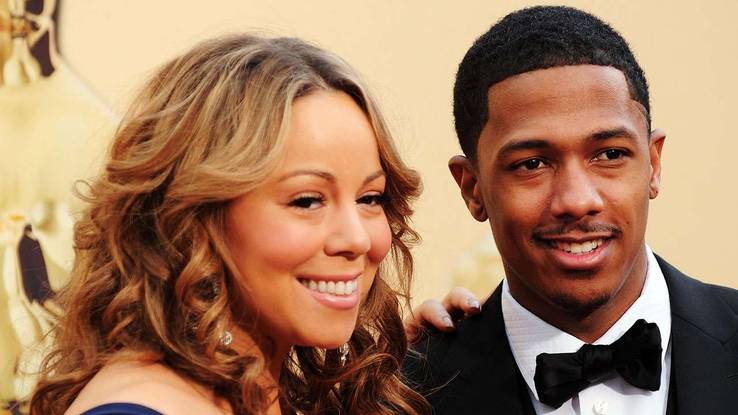 Mariah Carey and Nick Cannon, who was eleven years her junior, met on the set of her video Bye Bye in March 2008. After dating for about 2 months, they became husband and wife in May of the same year. Cannon commissioned jeweler Jacob & Co to make her engagement ring, which cost about 2.5 million dollars, one that was reportedly similar to one he had given former fiancée Selita Ebanks. It was a 17-carat emerald-cut diamond surrounded with 58 pink diamonds. (Source: DailyMail)
10

Jacqueline Kennedy And Aristotle Onassis – $2.6 Million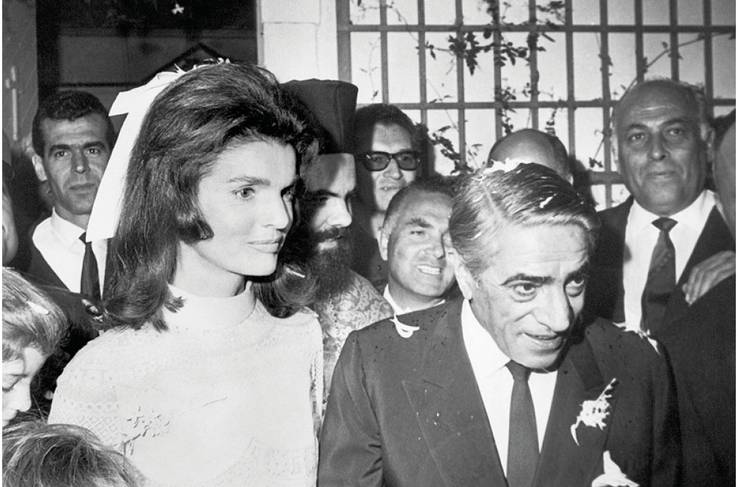 One of the most expensive diamond rings in the world was only worn twice by Jackie Onassis and remains in a bank vault in New York. Aristotle Onassis proposed to Jacqueline Kennedy with what was then the most expensive engagement ring of all time in 1968. The massive, 40-carat marquise-cut diamond named the Lesotho III diamond was one of only 18 cuts from a 601-carat rough diamond discovered in South Africa. The Lesotho III diamond ring cost an estimated $2.6 million. She only wore the ring twice. (Source: DiamondSource)
9
8

Kobe And Vanessa Bryant – $4 Million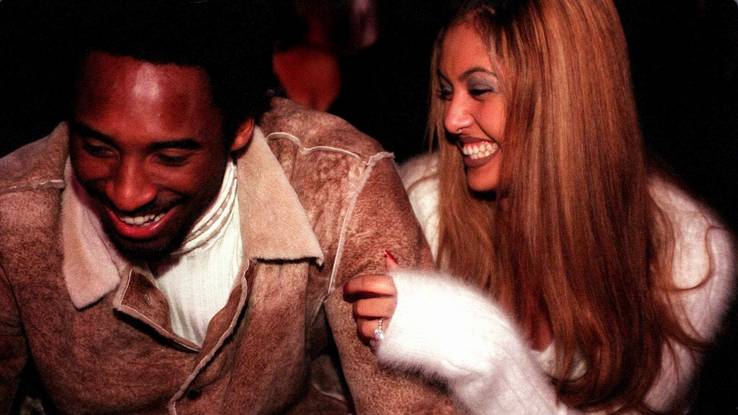 A young Kobe Bryant proposed to his high school sweetheart from Marina High School, in Huntington Beach in 2001. Vanessa Laine, whom Kobe referred to as his star, got pushed in the limelight quickly when she accepted Kobe's proposal and they got married when she was barely 18 years old. Although Vanessa and Kobe were together since 2001, Bryant upgraded her ring two years later with an 8-carat, $4 million diamond from the modest ring that he had used during his proposal. (Source: LATimes)
7

Grace Kelly And Prince Rainier – $4.06 Million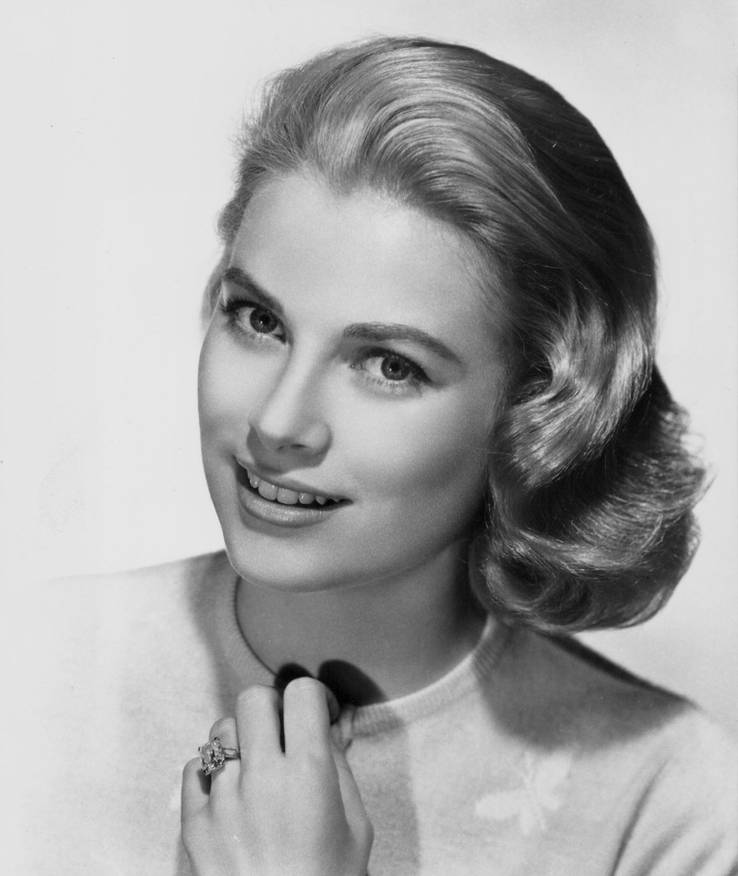 One of the most iconic actresses in the world should only wear one of the most classic diamond rings. Prince Rainier met Grace Kelly in 1955 at the Cannes film festival. He proposed to her later that year, a few days after he had met her family, and she accepted. Prince Rainier III of Monaco popped the question with a beautiful, 10.47-carat Cartier rock. The emerald-cut diamond cost Rainier an estimated 4.06 million dollars, but a catch like Kelley is pretty damn priceless. (Source: Dailymail)
6

Jennifer Lopez And Marc Anthony – $4.1 Million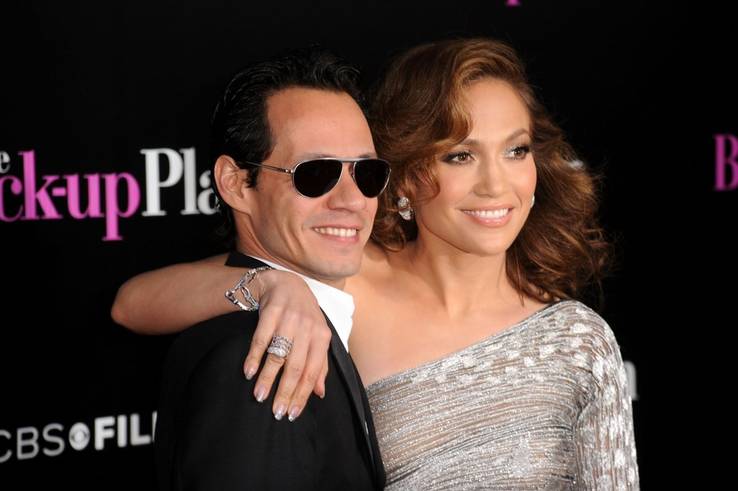 After the public spectacle that was her relationship and subsequent break up with Ben Affleck (this was Bennifer 1.0), the Latina songstress would date and get engaged to fellow musician Marc Anthony. When Marc popped the question to Jen, he gave her an 8.5-carat, blue-diamond ring, with one of the rarest diamonds in the world. The ring was estimated to be worth 4.1 million dollars. While this massively price-tagged ring lead the two down the aisle, the couple split up in 2014. (Source: Diamondhedge)
5

Paris Hilton And Paris Latsis – $4.7 Million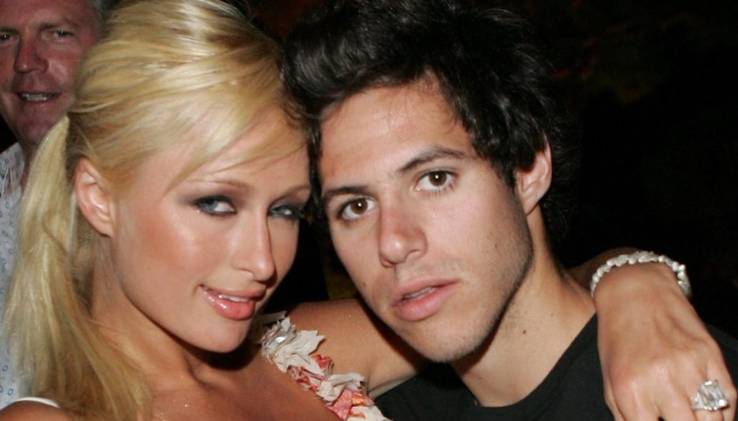 It's no surprise that Paris Hilton received the most expensive engagement ring at the time of her engagement. How could she accept anything other than the best? She is the heiress, last time we checked. In May 2007, Latsis presented Hilton with a 24-carat emerald cut diamond ring, for which he coughed up an estimated 4.7 million dollars. It is sad though, that just 4 months after the gesture, both Parises broke off their engagement and went their separate ways. (Source: WhoWhatWear)
4

Beyoncé And Jay-Z – $5 Million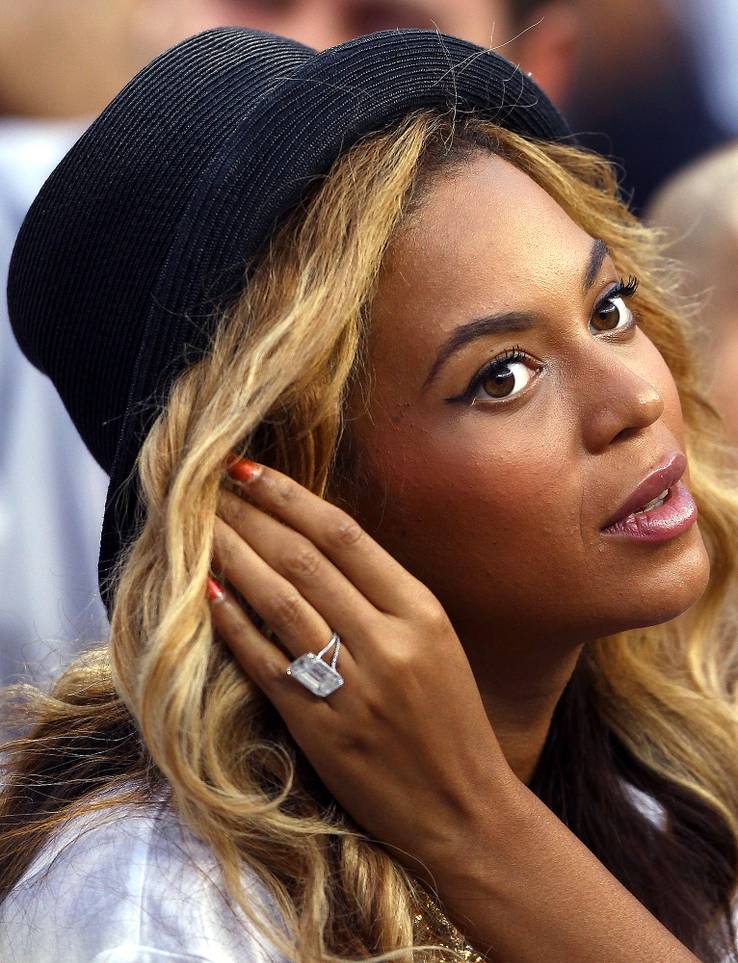 When Beyoncé and Jay-Z do things, you can trust them to go all out and do them well. They have succeeded in keeping everything about their life so hush-hush that it is hard to uncover the truth from the fluff. However, it was reported by People Magazine that Jay had popped the question to the queen in 2008 with a stunning 18-carat emerald-cut engagement ring that was designed by Lorraine Schwartz and is said to be worth 5 million dollars.
3

Kim Kardashian And Kanye West – $8 Million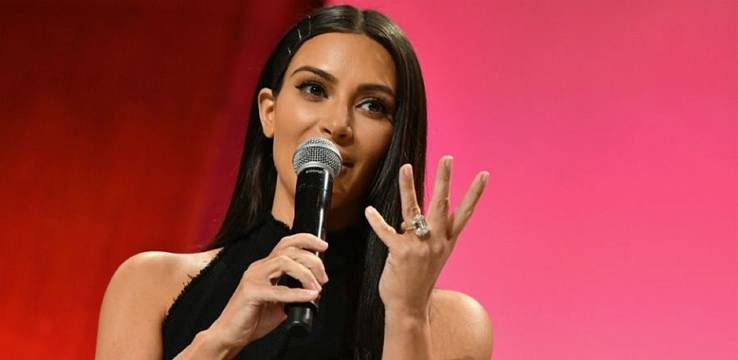 Kanye West is arguably the goat when it comes to grandiose proposals. He rented out the entire AT&T Park in San Francisco, decked it with an entire orchestra and candles plus Kim's close friends and family. The gesture and perfect song number aside, it was the ring that gelled it all together; the 15-carat, 8 million dollar Lorraine Schwartz diamond engagement ring which Kanye designed himself. If diamonds are a girl's best friend, then Ye gave Kim her ultimate BFF. (source: eonline)
2

Elizabeth Taylor And Richard Burton – $8.8 Million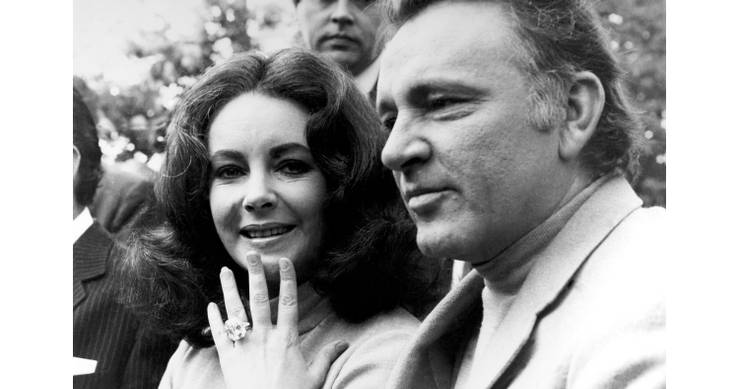 Elizabeth Taylor did not mess around; not when it came to bling. Along with her talent and beauty, when we think of Elizabeth Taylor, we can't help but be reminded of her incredible collection of jewelry. The legendary actress did not play games when it came to jewelry (or husbands). In 1968, Richard Burton gave Taylor a 33.19-carat Asscher-cut diamond with an estimated worth of about 8.8 million dollars. It's no wonder she wore it for the rest of her life. (Source: Ritani)
1

Mariah Carey And James Packer – $10 Million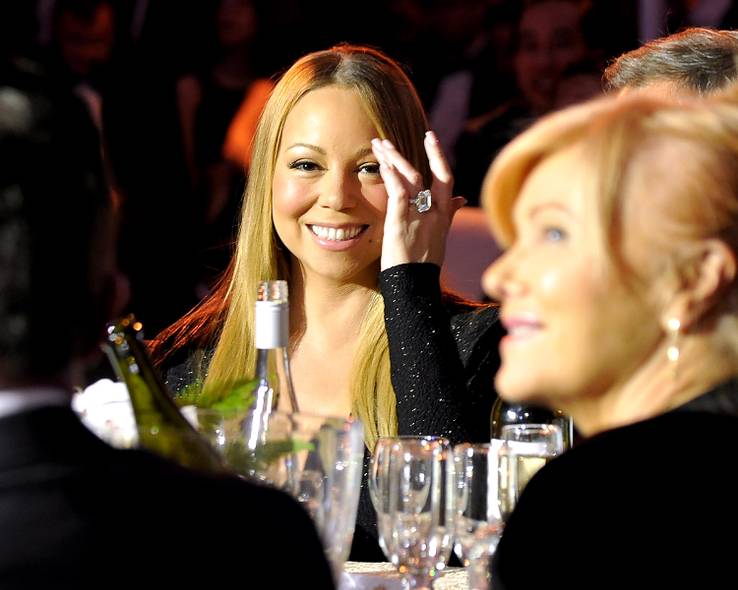 Mariah Carey is the queen of ridiculously large diamonds and this makes it only reasonable for her to have the biggest and most expensive rock of all. Her ex-fiancée, Australian billionaire James Packer christened her finger in 2016, when he popped the question, with a 35-carat diamond and platinum ring crafted by jeweler Wilfredo Rosado. The ring is valued at a cool 10 million dollars. Unfortunately, the couple never made it to the altar and Mariah got to keep the rock in their settlement. (Source: People)
Source: Read Full Article