Canada is a beautiful country filled with imaginative and proud people, intriguing sites and attractions and, of course, millions of miles of glorious landscapes. Its ten provinces and three territories stretch from ocean to ocean and as far north as the Arctic. The majority of 3.85 million square miles is made up of forests, tundra, or any of the various lakes. Even still, there are plenty of metropolitan areas to satisfy a guest's every whim.
Some of these places have been seen in television for years or have even made it to the big screen. Other sites are certified by UNESCO as a world heritage site, and there is even an ancient Viking village tourists can explore. Plenty of outdoor adventures await, for backpackers or gentle strollers alike. Planning a trip takes a lot of preparation but you can take a lot of stress out of the task by visiting one or more of these unusual places while in Canada.
Between enchanting forests, one of the Seven Wonders of the Modern World, the might Mt. Thor, and a variety of other astounding, one of a kind sights, Canada is teeming with things to do and see, all sure to leave visitors with a lasting impression and memories of a lifetime.
25

Sign Post Forest
One of the most famous landmarks along the Alaskan Highway isn't a brick and mortar building as old as history itself, it's actually a massive collection of signs. Although it looks completely different today, there was a time, in 1942, where there was nothing at this site except for an airport and a military airbase, but that's where this story begins. A homesick soldier named Private Carl Lindley was injured and given the task of cleaning and maintaining the directional signage at Watson Lake, once his task was completed, the Private placed a sign of his own, one which named his hometown of Danville, Illinois. Ever since visitors from all over the world have come to add a sign of their own, the total collection is more than 70,000 signs with names from just about everywhere.
24

The CN Tower
Also known as one of the Seven Wonders of the Modern World is the CN Tower or the tallest metal staircase in the world. This communications and observation tower stretches 553.3 meters, or 1,815.3 feet into the sky of Toronto, Canada. This signature icon attracts more than two million people from all corners of the world. You are more than welcome to trot up the enormous amount of stairs yourself, take a tour with a city guide or you could wait until there is a good cause to climb a mountain of stairs, like when the WWF sponsored a "Climb for Nature" which raised $1.44 million for Canadian Wildlife.
23

Spotted Lake in British Columbia
You might take a glance at this lake and believe that it is teeming with disease sure to kill you if you so much as poked a toe in the water, thankfully, that's not the case with Spotted Lake. For much of the year, meaning winter and spring, the lake looks like any old lake you could find just about anywhere else. However, there are a few months out of the year where the majority of the water evaporates, leaving behind giant pools of water brimming with minerals and salts. These minerals run down from the surrounding hills, leaving Spotted Lake what the CBC calls "the most magical place in Canada."
22

Dinner Between Heaven and Earth
This next unusual place isn't for the faint of heart or those who have a terrible fear of heights. According to Narcity, there are actually several locations around Montreal where you can dine at the Diner Entre Ciel et Terre. The name translates to "dinner between heaven and Earth" which is fitting since your dining table is literally hoisted 150 feet into the sky. The tables seat 22 people at a time, so you can be sure to squeeze in your entire family if they are willing to hold onto their meal while high above the ground.
21

The Marine Building
If you recognize the Marine Building from its portrayal in feature films, you might just be a superhero fan. As it turns out, this building has played a huge part in multiple movies and television shows shown around the world. In the film The Fantastic Four, it served as the Baxter Building, the Fantastic Four's original headquarters. It also was used as one of the most famous newspapers in comic history, The Daily Planet, in TV's Smallville.
20

Gopher Hole Museum
Taxidermy is something that either fascinates a person or disgusts them. Regardless of your feelings towards dead, stuffed animals, you would be hard-pressed to find a collection of taxidermy cuter than an abundance of stuffed gophers. The museum is only the size of an RV, but it is crammed with gophers depicting just about every scene imaginable. The Huffington Post calls the exhibit "Alberta's Most Insane, Hilarious Destination," a fitting title we can certainly agree with.
19

Miniature World
In downtown Victoria, BC, Canada is an attraction that is sure to make one feel larger than life itself, we're talking about the Miniature World collection. The tourist website calls itself "The Greatest Little Show on Earth" and it's easy to see why. They have over 85 displays and dioramas which each supposedly teleporting one into the "storybooks of fact, fiction, and fantasy." They've been in the business for over 46 years so it's safe to say the staff here knows their way around a tiny scene.
Featured Today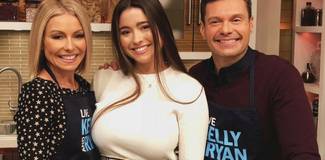 20 Photos Of Kelly Ripa That Makes Her Daughter Want To Be The Role Model

15 Out-Of-Character Friends Moments That Surprised Fans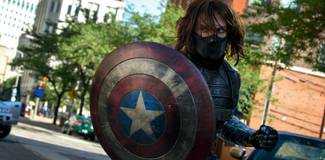 20 Side Characters From The MCU That Were Better Than The Mains

18

Hotel de Glace
This freezing attraction is only around for four months out of the year, so it is best to get a jumpstart on your reservation if you intend to live life like an Eskimo. Hotel de Glace is Canada's ice hotel, a place that is referred to as the "stunning yet ephemeral work of art and architecture" completely made of snow and ice. Obviously, this isn't a "sun and sand" type of vacation, but it is still a once in a lifetime experience you're sure to remember.
17

Mount Thor
Named after the Norse God of Thunder, Mount Thor is the world's tallest, vertical cliff. According to CN Traveler, and actual observation, the mountain is more "steep" than it is "vertical" since it has a 105-degree overhang at the top. The 4,000-foot climb isn't for the random backpacker, it actually took 31 attempts before a team was successful at getting to the top. The trip took the four-man team 33 days during which they were met with non-stop dangers and untold perils before they reached the top.
16

The Grand Gathering in Quebec
Although it may sound like a Canadian-style Burning Man event, The Grand Gathering is a little more odd than making a ton of artwork to burn in the middle of the desert. Le Grand Rassemblement is an "ever-changing" collection of crude wooden figures. The Star lists the site as one of the top ten things to do while in Quebec, it being a "unique travel destination" for Canadians and worldly travelers alike. Created by the artist Marcel Gagnon, there are over 100 odd figures sculpted from concrete and wood.
15

L'Anse Aux Meadows
Unfortunately, there are only so many places left in the world where you can really get a glimpse into daily life a long time ago. Thankfully, L'Anse Aux Meadows, which is an ancient Viking village, is still around for visitors to see. It is the only known Viking settlement in all of North America and it is over 1,000 years old. The dwellings, which are made from timber and sod, are in surprisingly good condition, and will hopefully be around for generations to come.
14

Leslieville's Crazy Doll House
You could easily guess what this unusual place consists of since the name of the place is pretty much self-explanatory. Leslieville may be a quiet neighborhood along Lake Ontario, but this house is anything but. Homeowner Shirley Sumaiser obviously wanted to have a garden like none other so instead of a beautiful array of flowers, she decided to "plant" or display thousands of plastic and stuffed toys, dolls, and figurines. Within this garden, you can find superheroes, a variety of animals, as well as the uber-popular Hello Kitty and troll dolls.
13

Prince Edward Island
Although it sounds like a solitary island, Prince Edward Island is a province in Canada that consists of an island that shares the same name as well as a few other, smaller islands. The large island itself has red sand beaches, rolling farmlands, and multiple lighthouses. It is a tourist site known for the view while playing a round of golf and the simply adorable harp seals who also call the series of islands their home. Lonely Planet says the island "is as pretty as a storybook." In fact, it served as inspiration for the 1908 Anne of Green Gables novel.
12

Joggins Fossil Cliffs
The oldest known reptile fossil was discovered at this site which makes it a pretty special place to visit. Otherwise known as Joggins Fossil Cliffs, this area has also been described as "the Galapagos of the coal era" by UNESCO themselves because of the abundance of fossils from the Carboniferous period. The grand exposure of the site allows viewers to see the most complete known fossil record of terrestrial life in the Pennsylvanian time period.
11

Lake Minnewanka Underwater Town
What was once a bustling town along the coast of Lake Minnewanka is now only seen and explored by adventurous scuba divers. From the surface, the lake looks just like any other body of water on the planet, but its secret lies just underneath the water's surface. Thanks to the melting glaciers in the surrounding areas, the structures of the resort that once stood tall during the 1880s have been turned into an underwater haven for divers from around the world.
10

The Grizzly House
The Grizzly House has been in operation since 1967, so they've had a long time to perfect their super interesting menu. This lodge eatery has been called "surprisingly tasty" by USA Today, and "unusual" by Lonely Planet. Here you can sample a ton of exotic meats from alligator to rattlesnake; you can even try shark! This fondue joint isn't for the person who is content with a normal hamburger since the meat they serve up here is anything but normal.
9

The City of Waterfalls
Waterfalls are some of the most beautiful scenic backdrops imaginable and this "city" is full of them. Considered to be the waterfall capital of the word, Hamilton is home to over 150 falls and cascades along the Bruce Trail on the way to the Niagara Escarpment (a long, steep slope). Smithsonian Magazine says that even the mighty Niagara Falls, which is only a hop, skip, and a jump away, "has nothing" on this series of cascades and waterfalls. This is an Instagram worthy backdrop for any aspiring photographer.
8

Vulcan, Alberta
Contrary to what people may believe, the town of Vulcan was named after the Roman God of Fire, they later decided to change the idea, as well as the town itself, into a rebranded tourist attraction modeled around Star Trek. After the TV series normalized the term "Vulcan," the town thought it best to play the part. Canadacool.com says that this is the town that has "gone trekkie." There might only be 2,000 people that live here year-round, but since the tiny town is the home of the annual Vul-con convention, where fans bring the Star Trek franchise to life, there are plenty of people who come to visit.
7

Thomas Fisher Rare Book Library
It seems to be every bookworm's dream to visit, and browse, every cooky, interesting, ancient, or architecturally stunning library they possibly can. Well, if they were to find themselves in Toronto, Canada, they could lose themselves in the wondrous volumes of the Thomas Fisher Rare Book Library. This incredible place houses the largest collection of publicly accessible rare books and manuscripts in all of Canada. Since the building was erected, the library has amassed a collection of over 4,000 meters of manuscripts and over 740,000 different books and texts.
6

Chateau Frontenac
Chateau Frontenac is also known as the most photographed hotel in the world and it's easy to see why. Located in Quebec City, Chateau Frontenac was dreamed up by William Van Horne, the president of the Canadian Pacific Railway and the man who wanted to bring an incredible luxury hotel to entice travelers to try luxury train travel. Since its inception, the hotel has been a temporary home to many celebrities and people of royal heritage, such as Queen Elizabeth herself. You can choose to stay there for yourself or you can simply take a magnificent guided tour.
5

The World's Largest Beaver Dam in Alberta
Beaver dams, in particular, aren't very interesting, but for this one, we'll make an exception. This is the world's largest beaver dam and it is situated in some swampland in Alberta, Canada. This creature creation is over a half a mile in length and can even be seen in satellite images! It is located in a remote part of the Wood Buffalo National Park, but that doesn't mean someone hasn't taken the chance and trekked the miles to get a closer look.
4

The Capilano Suspension Bridge
For those with an enormous sense of adventure, a simple bridge across a stream just will not do. Instead, they can travel to Vancouver, British Columbia and take a stroll through nature on the Capilano Suspension Bridge. The current bridge sits 229 feet or 70 meters above the Capilano River. The bridge and the park surrounding it are a part of a family owned and operated business run by the ambitious and highly successful Nancy Stibbard. The site is a must-see if you're in the Vancouver area.
3

Okanagan Lake
Nessie may have stolen hearts out in the Scottish Highlands, but according to Canadians, she's got nothing on Ogopogo, the giant sea serpent of Okanagan Lake. Live Science claims that the existence of Ogopogo is "most likely and the best documented of all lake monsters." Even though spectators can't seem to agree on the features or details of the mysterious water beast, all can agree that there is "something" out there.
2

The Enchanted Forest in British Columbia
The Enchanted Forest is just as magical as it sounds. This adventure takes you into the forest where you can explore over 350 different, handcrafted fairytale creatures and figurines. You or your kids can climb to the top of the tallest treehouse they have or simply stand back and admire the old growth forest that surrounds you. Once you finish getting your fantasy fill in the Enchanted Forest, you can undertake a variety of other outdoor activities like touring the beaver pond in a rowboat, feeding the ducks, and more. If you get the timing of your visit right you can even be witness to the great salmon run where great hordes travel upstream to mate.
1

The Haughton Impact Crater
Located in the far north of Devon Island, Nunavut is the closest thing we have to the environment of Mars, here on Earth. The Haughton Impact Crater is the northernmost impact crater in the world and it was created over 39 million years ago. It certainly isn't the beachfront vacation some want, but for others, particularly people being trained by NASA to become astronauts and go to Mars, this is a dream come true. Despite its age, the lack of liquid water means that the site has gone through very little erosion, meaning that it'll probably be around for millions of years to come.
References: narcity.com, atlasobscura.com, flightnetwork.com, huffingtonpost.ca, thestar.com, travel.usnews.com, lonelyplanet.com, usatoday.com, smithsonianmag.com, canadacool.com, livescience.com
Source: Read Full Article