Get your wallets ready— this weekend is packed with deals.
With savings of up to 71%, you'll find everything from scale model building kits and non-toxic hand sanitizer to an optical illusion wine holder and a super-smart jump rope. As you scroll, you will discover items you didn't even know you needed!
So, get ready, because these deals are not going to last long.
Screen Mom™ Screen Cleaning Super Bundle, now on sale for $23.99 (20% off)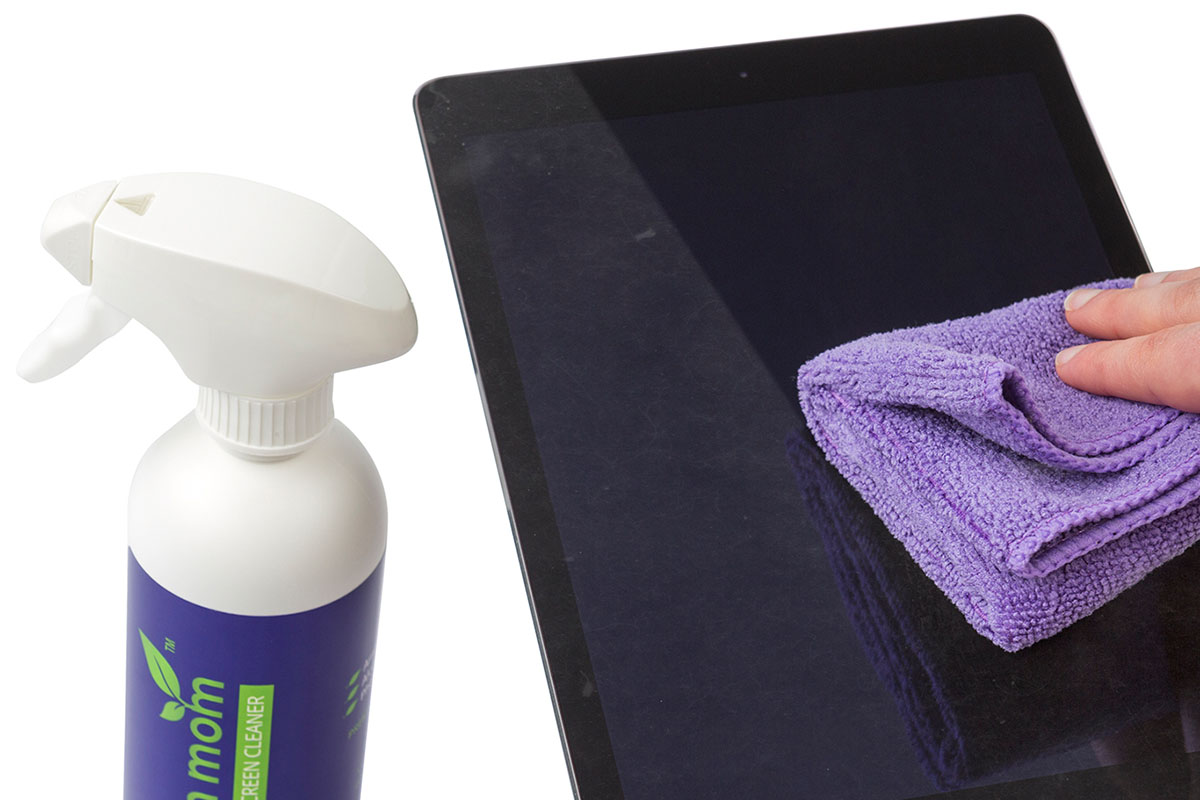 Remove fingerprints, smudges, dust, and streaks from all your screens in just a few wipes with this cleaning potion and microfiber towel bundle.
SoloQi® PRO All-in-One Wireless Charger & Power Bank, now on sale for $69.99
Charge two devices at once with this power bank's magnetic wireless charger and USB plug. Thanks to its 7,000mAh capacity, this gadget delivers an extra 200% battery!
Zen Series 8″ Classic Chef's Knife, now on sale for $62.99 (29% off)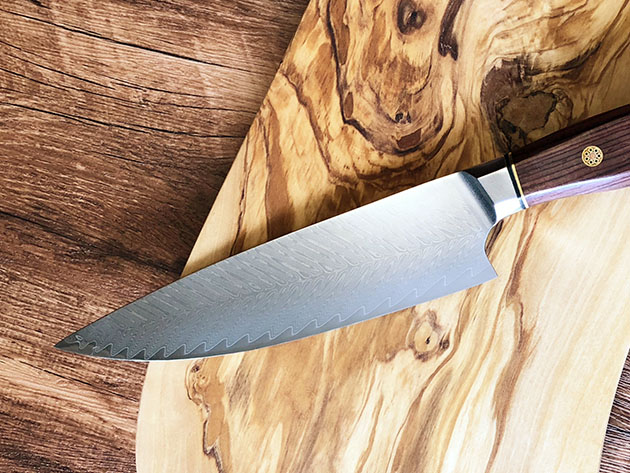 A classic knife is easily the most versatile tool in any chef's arsenal. This one, which guarantees razor-like sharpness and exceptional durability, is a great option for anyone who likes experimenting in the kitchen.
HD Classic 11″ Nonstick Fry Pan with Lid, now on sale for $127.99 (14% off)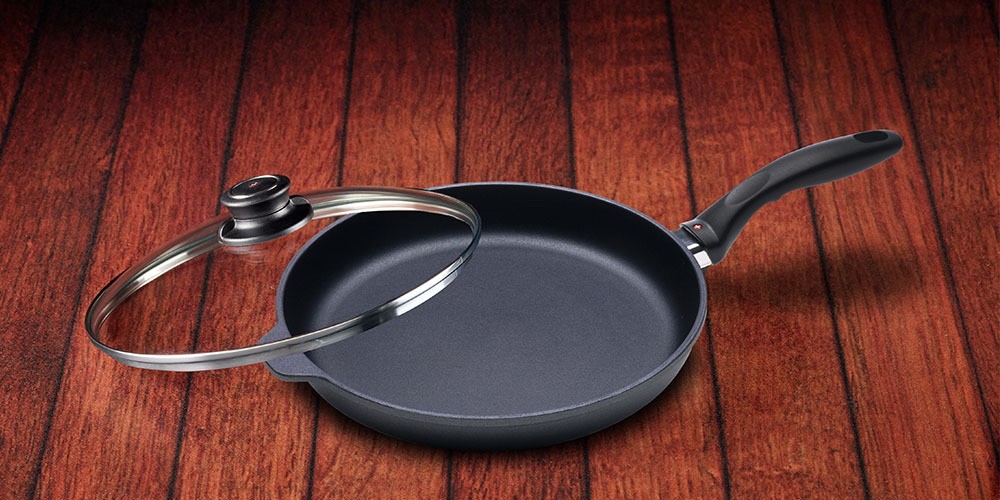 Say goodbye to the days of scrubbing and scraping pans in order to get them clean. This nonstick fry pan, which is great for sauteing your favorite meats, is crafted with real diamond crystals for a stronger, more resilient cooking surface.
Shine & Clean® 1L Hand Sanitizer Gel: 4-Pack, now on sale for $75.99 (10% off)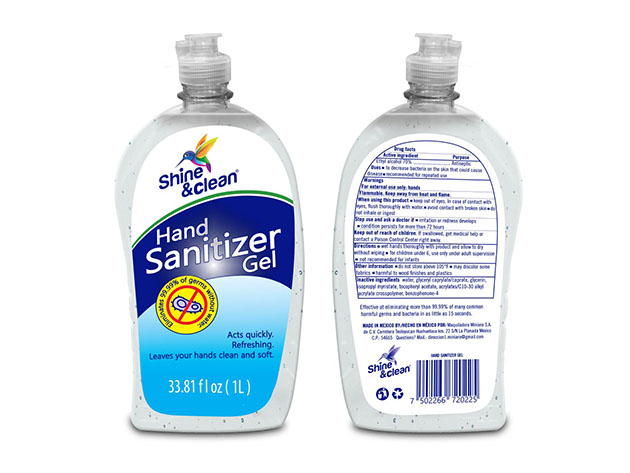 This FDA-registered hand sanitizer was formulated with aloe extract to keep your hands soft while killing 99.9% of germs.
Trinken Lid: Hidden Coffee Cup Beer Cozy, on sale for $25.99 (18% off)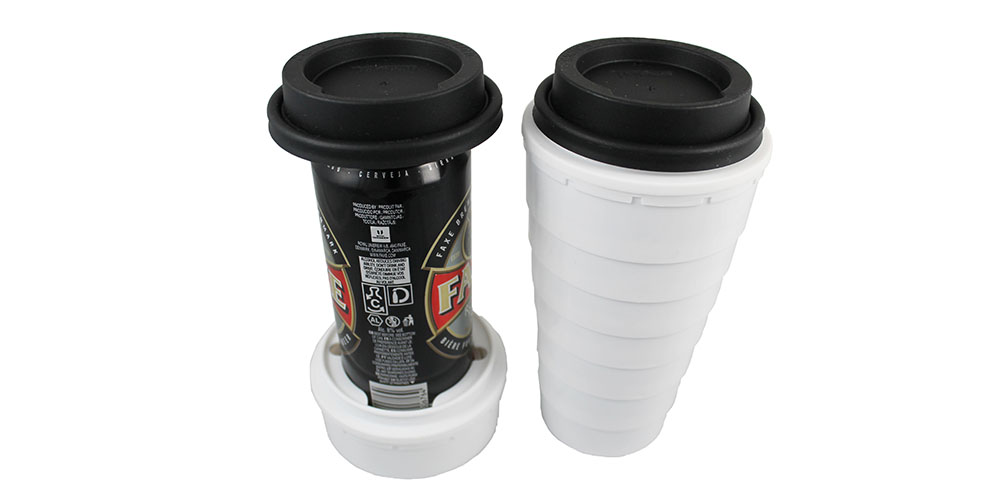 Have you ever wanted to covertly sip on an ice-cold beer? Then this insulated cup that was designed to camouflage any can of your choice might be right up your alley.
Refresh Memory Foam Pillow, now on sale for $73.99 (25% off)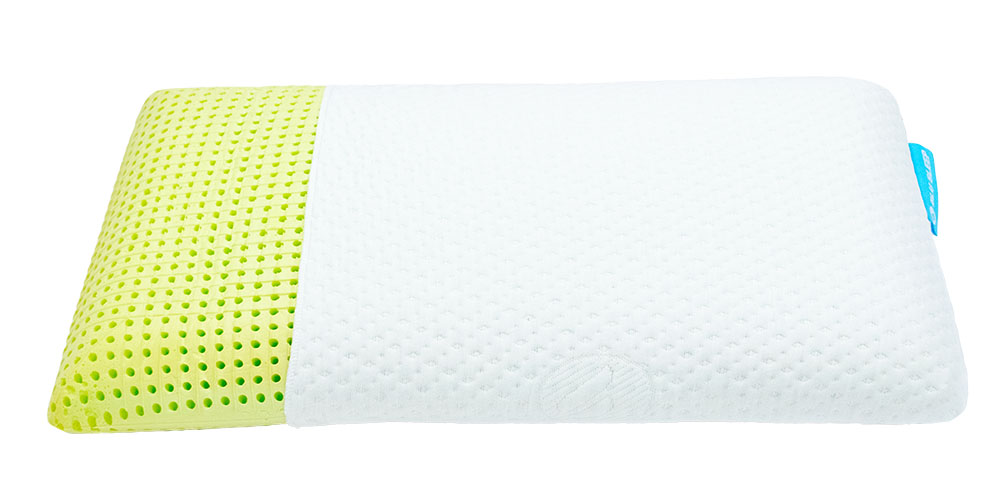 This memory foam pillow is infused with green tea essential oil to help relax your muscles as you fall asleep.
Klean+ Crisp Lavender Hand Sanitizer (1.69 Fl Oz / 6-Pack), now on sale for $38.99 (18% off)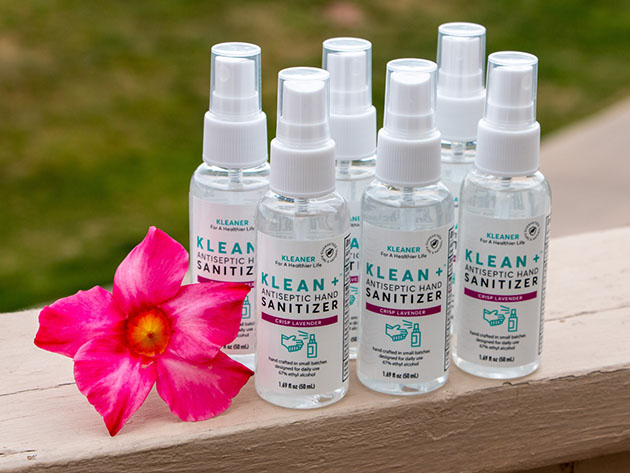 These travel-size hand sanitizers are formulated with food-grade, pure Ethyl alcohol, guaranteeing there are no hidden toxins lurking inside.
Mountie Plus: Second Display Grip, now on sale for $31.99 (8% off)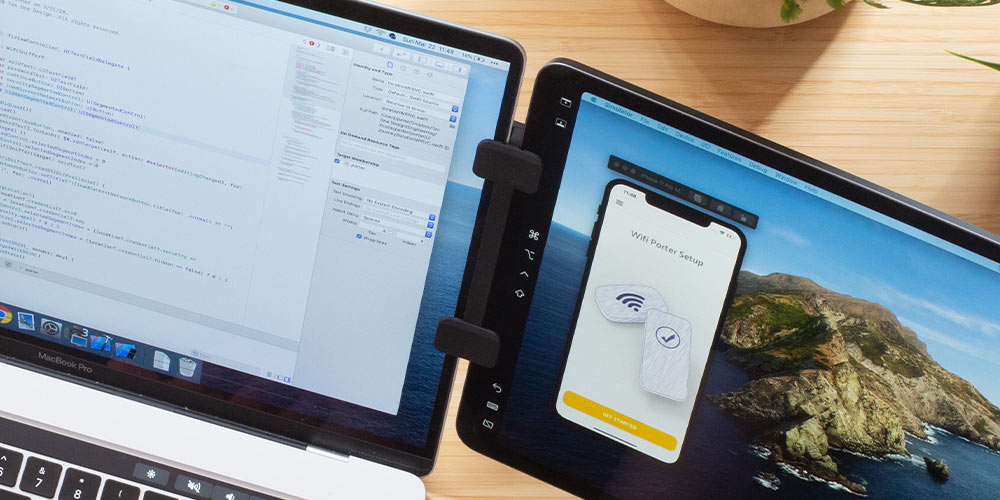 This gadget, which was rated 5/5-stars on Product Hunt, was created to hold a tablet up to your laptop so that you can enjoy a multi-screen setup with total ease.
iEnjoy Home Navy 6-Piece Sheet Set, now on sale for $28.99 (71% off)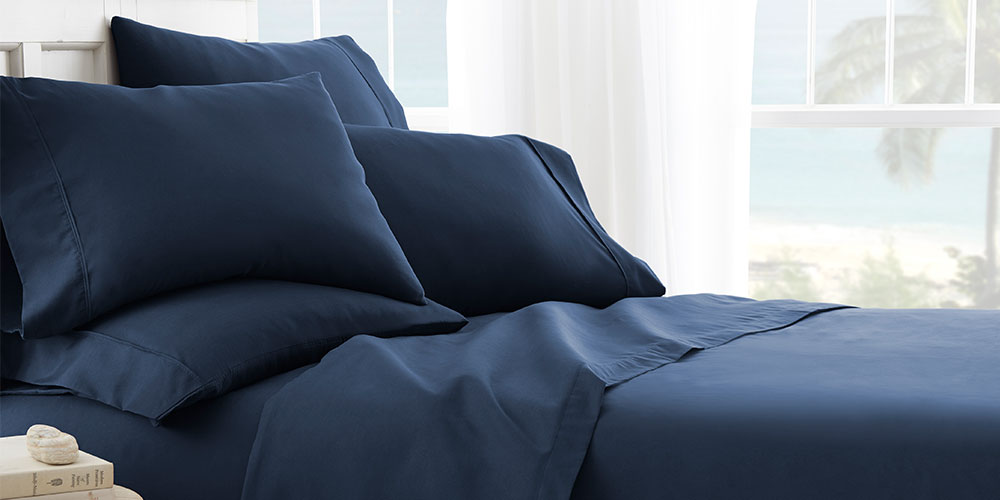 Made from imported, double-brushed microfiber yarn, this sheet set offers a cozy, breathable sleeping experience while staying maintaining a wrinkle-free look.
FrankOne™ Brewer + FrankCoffee, now on sale for $99.99 (21% off)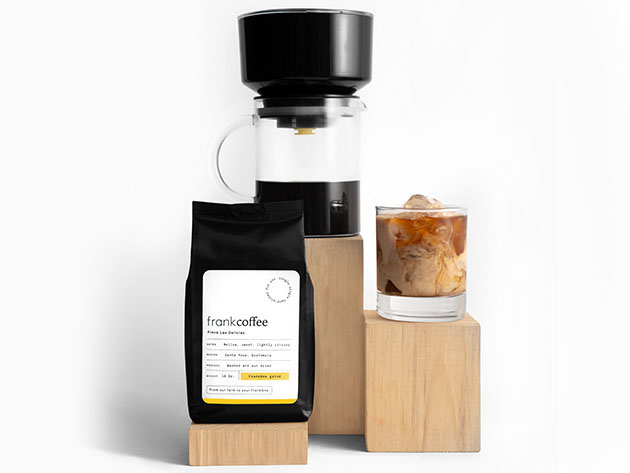 This unique coffee brewer uses a vacuum-design to extract more flavor while simultaneously reducing bitterness. When you buy now, you will also score a bag of specialty FrankCoffee, which features notes of chocolate and citrus.
Stinger 1000 Lumen Tactical Flashlight, now on sale for $25.99 (13% off)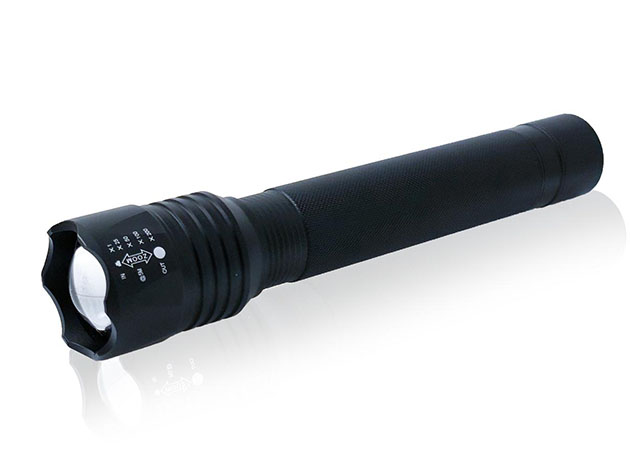 Every emergency kit needs a high-quality flashlight that you can reach in a pinch. This one, which features a beam so powerful that it can be seen up to 2 miles away, is a great option.
ARCKIT® Architectural Scale Model Building Kit, now on sale for $99.95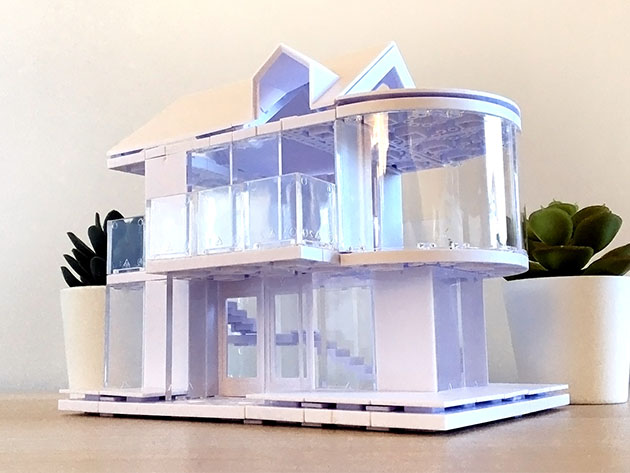 This STEAM learning tool allows you to design and build your own modern architecture structures up to 960 square feet. Use coupon code SCALE9 at checkout to get this product for an additional $9.96 off.
HyperGear Active True Wireless Earbuds, now on sale for $28.99 (27% off)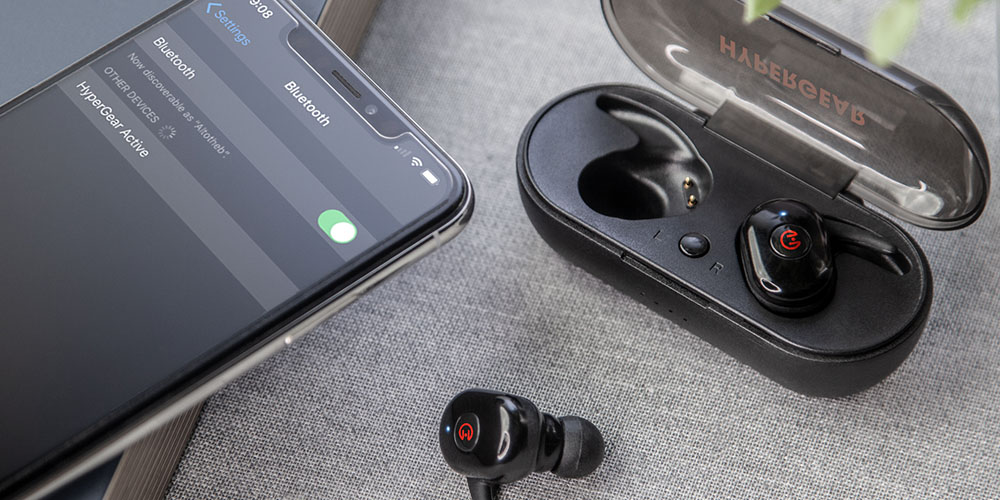 These Bluetooth earbuds feature fast auto-pairing, 5-hours of playtime on a single charge, crisp sound, and protection against sweat and dust.
Car Roller Window Shades: 2-Pack, now on sale for $16.99 (57% off)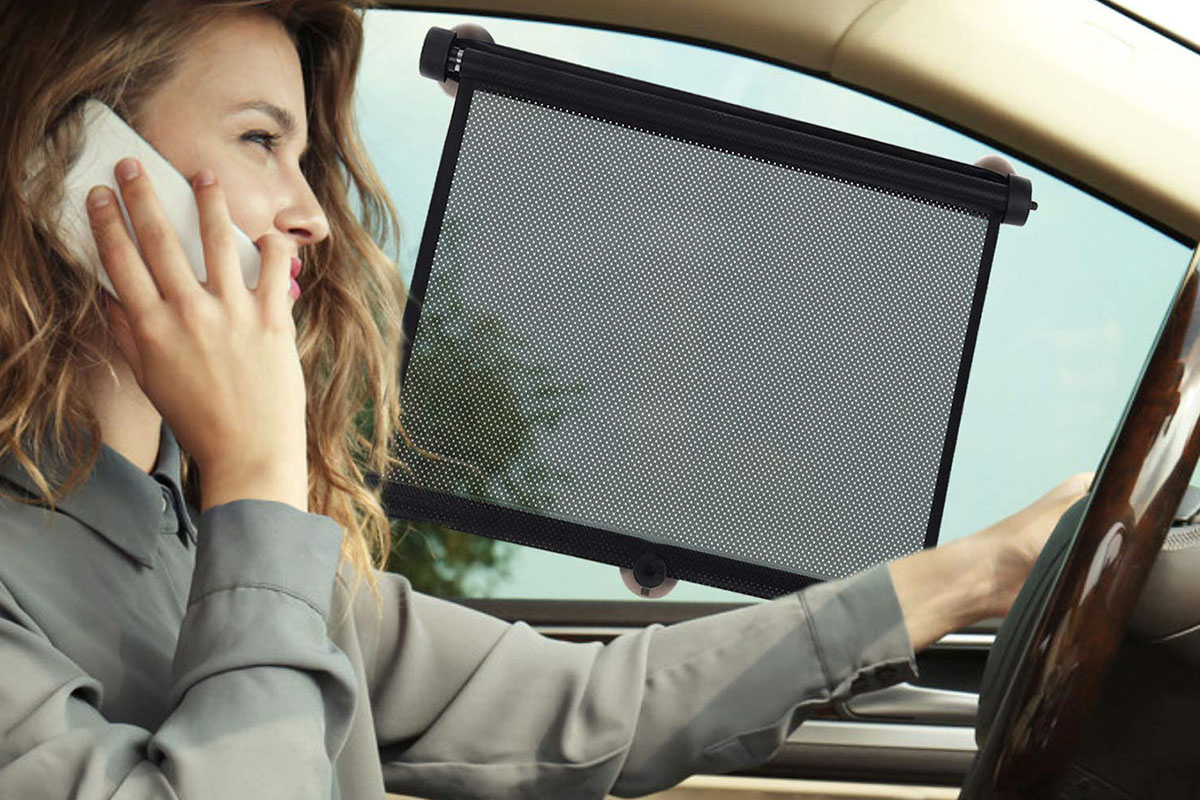 These window shades block 98% of harmful UV rays without obscuring your vision.
Outdoor Nation 8-Piece Reusable Portable Heating Packs, now on sale for $16.99 (57% off)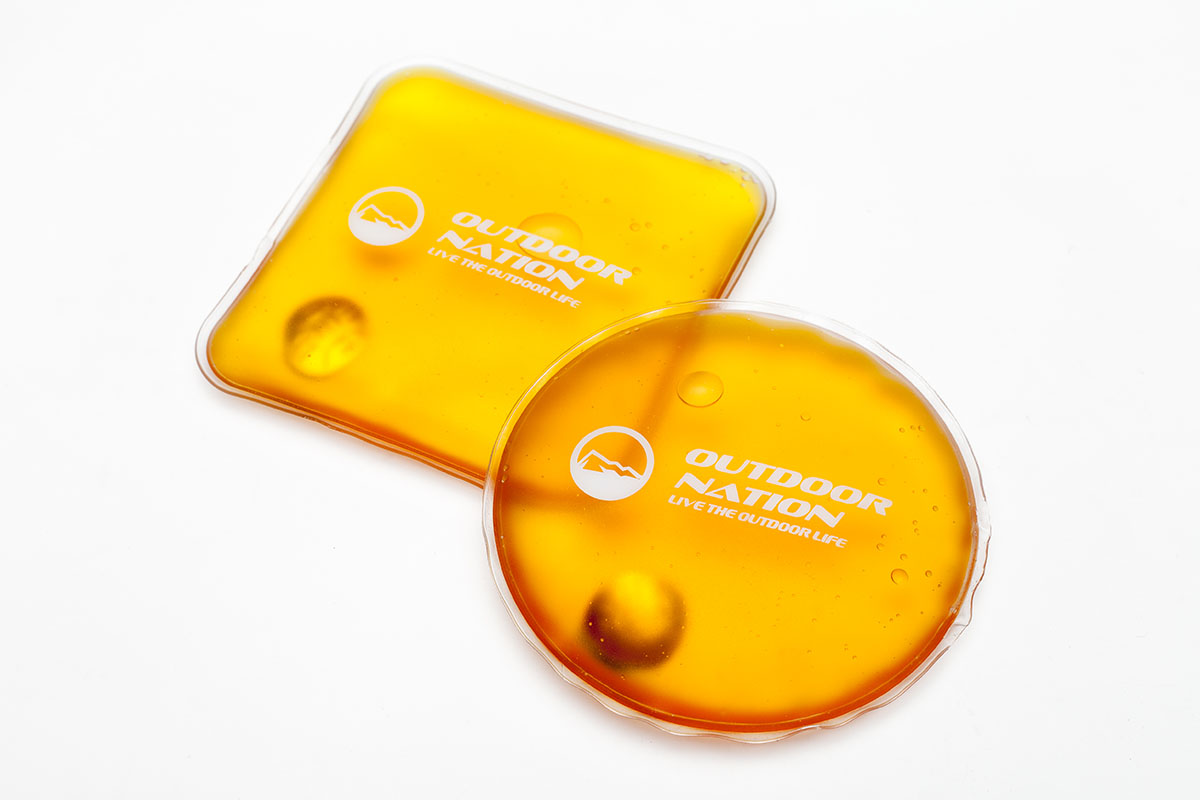 These fast-acting packs, which heat up in as little as a minute, can help you find relief from sore muscles, menstrual cramps, arthritis, and stiff joints.
TAKTA Form-Fitting Mask with 5-Layer Filter Technology (White), now on sale for $33.99 (32% off)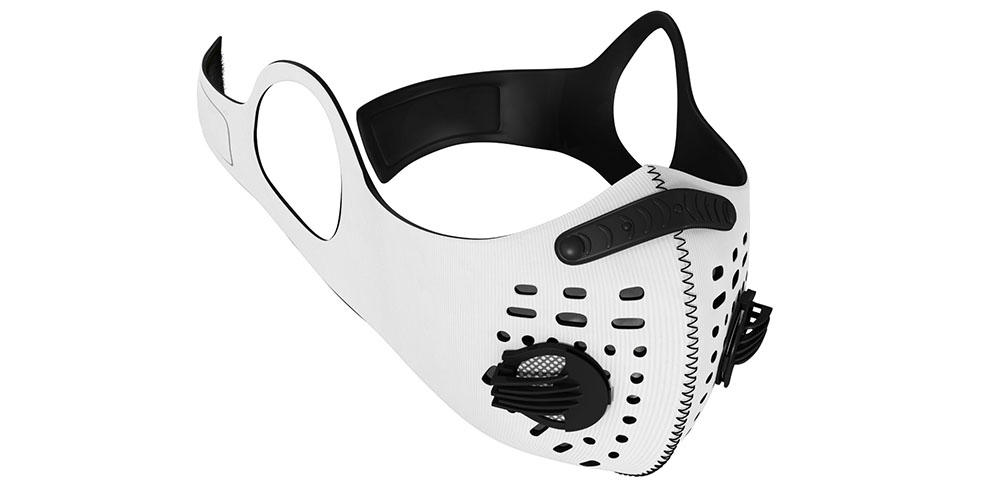 This mask uses a five-layer filter technology to filter out 95% of particles in the air so that you can stay safe while out and about.
2-in-1 Dimmable LED Selfie Ring Light, now on sale for $59.99 (50% off)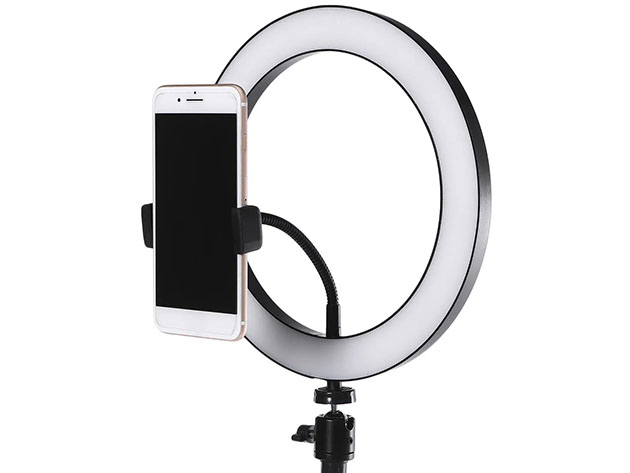 This 10″ LED ring light comes with a universal phone holder so that you can look your best at all times.
Mantova Lamp & Wireless Charger, now on sale for $109.99 (8% off)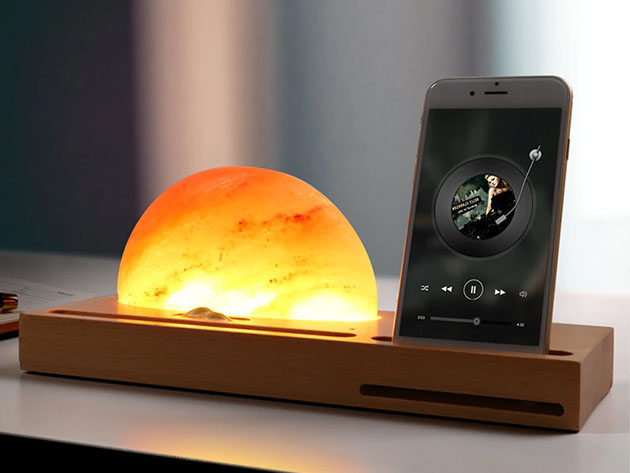 This gorgeous, wooden stand features a variety of functions: the Himalayan salt acts as a natural air purifier, the built-in wireless charger can power up your phone, and the built-in speaker allows you to listen to your favorite tunes.
Ballistic AirPods Pro Case, now on sale for $11.99 (40% off)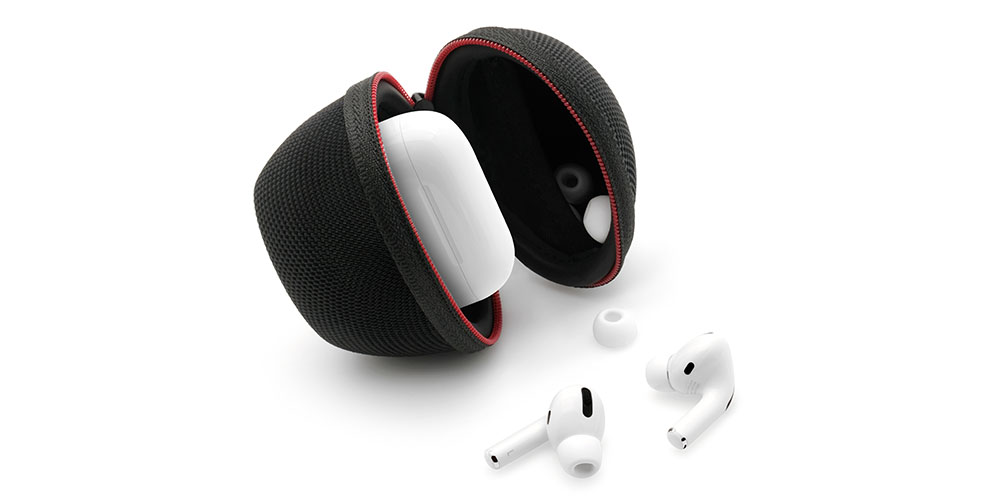 Keep your AirPods protected from accidental drops with this shock-proof, ballistic nylon case.
3-Port Smart Phone Charger with Speaker, now on sale for $39.99 (42% off)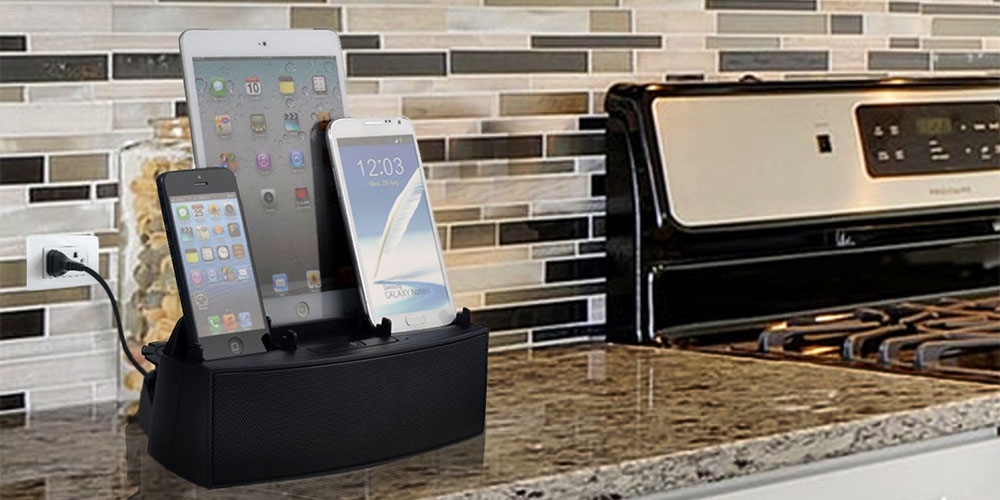 Charge any 3 devices in one place without a mess of tangled cords while enjoying your favorite songs and podcasts with the built-in speaker.
Jawzrsize® Facial Fitness: Total Transformation Kit, now on sale for $64.99 (56% off)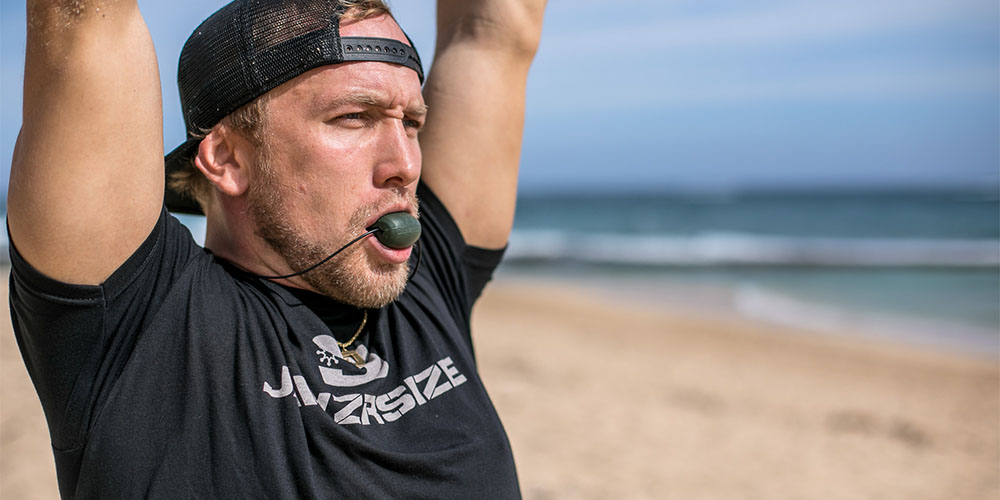 Successfully funded on Kickstarter and Indiegogo, this kit activates 57+ facial muscles to help you get that chiseled jawline you have always dreamt of.
Ultrasonic Pest Repeller 2-Pack, now on sale for $38.99 (54% off)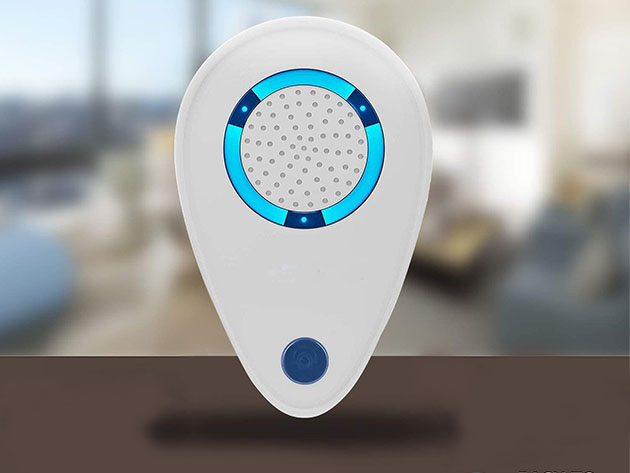 Using optical, ultrasonic, and electromagnetic waves, this device keeps your home free of insects and pests. Simply plug it into a wall socket and you'll be ready to go!
Slide Fitness Smart Watch, now on sale for $39.99 (60% off)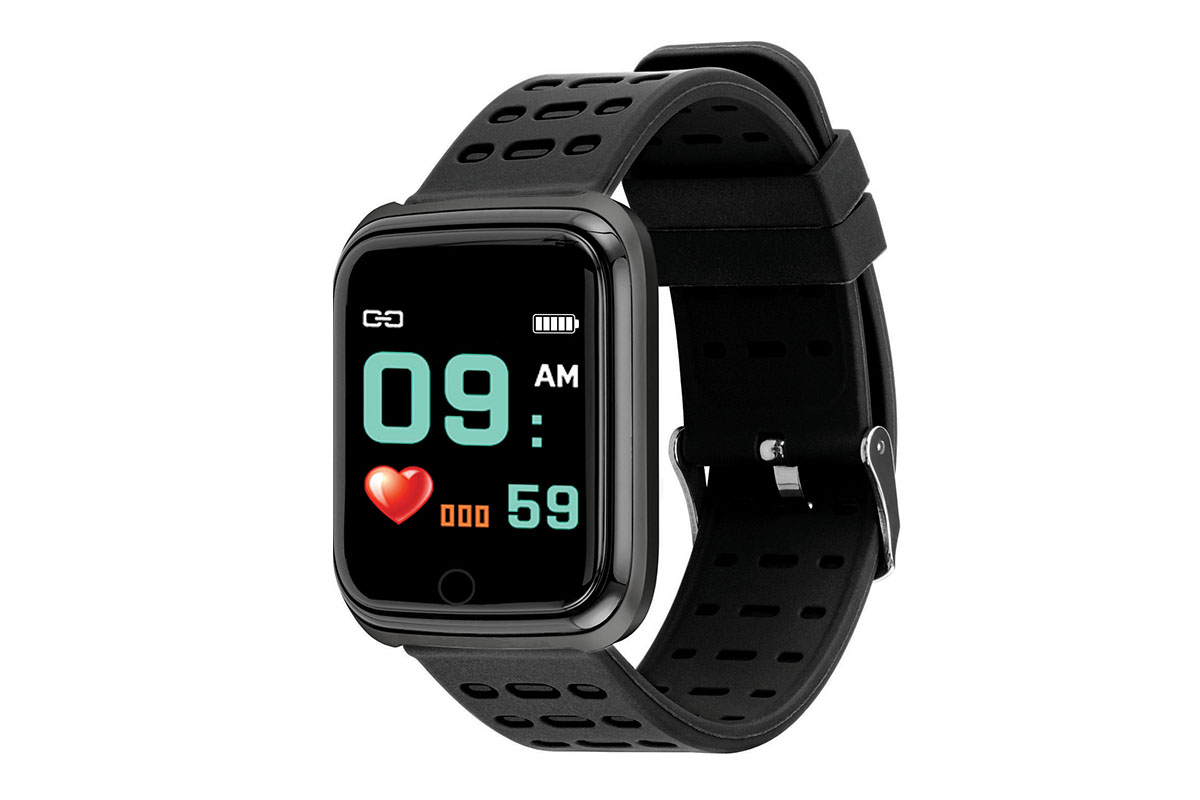 Monitor your heart rate, receive message notifications, set an alarm, find your phone, and so much more with this sleek smartwatch.
Marangoni Electromagnetic Light, now on sale for $79.95 (11% off)
This modern lamp can light up your space without sacrificing style.
Aduro U-Clean UV Disinfection Bag, now on sale for $89.99 (55% off)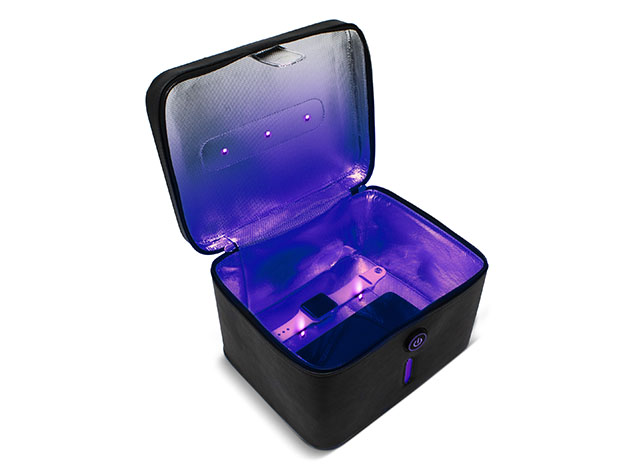 Using UV-C light, this bag kills 99.9% of germs and bacteria on your favorite small items, including your phone, keys, wallet, masks, glasses, and more.
Aesthetics LED Light Shield Mask, now on sale for $74.99 (37% off)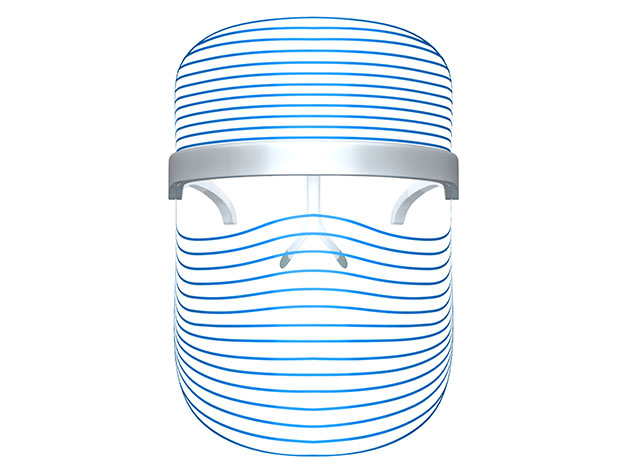 Enjoy the benefits of light therapy at home with this mask that was designed to fight signs of aging, improve acne, and increase cell turnover.
Bug Bite Thing® Insect Bite/Sting Relief Suction Tool: 2-Pack, now on sale for $19.95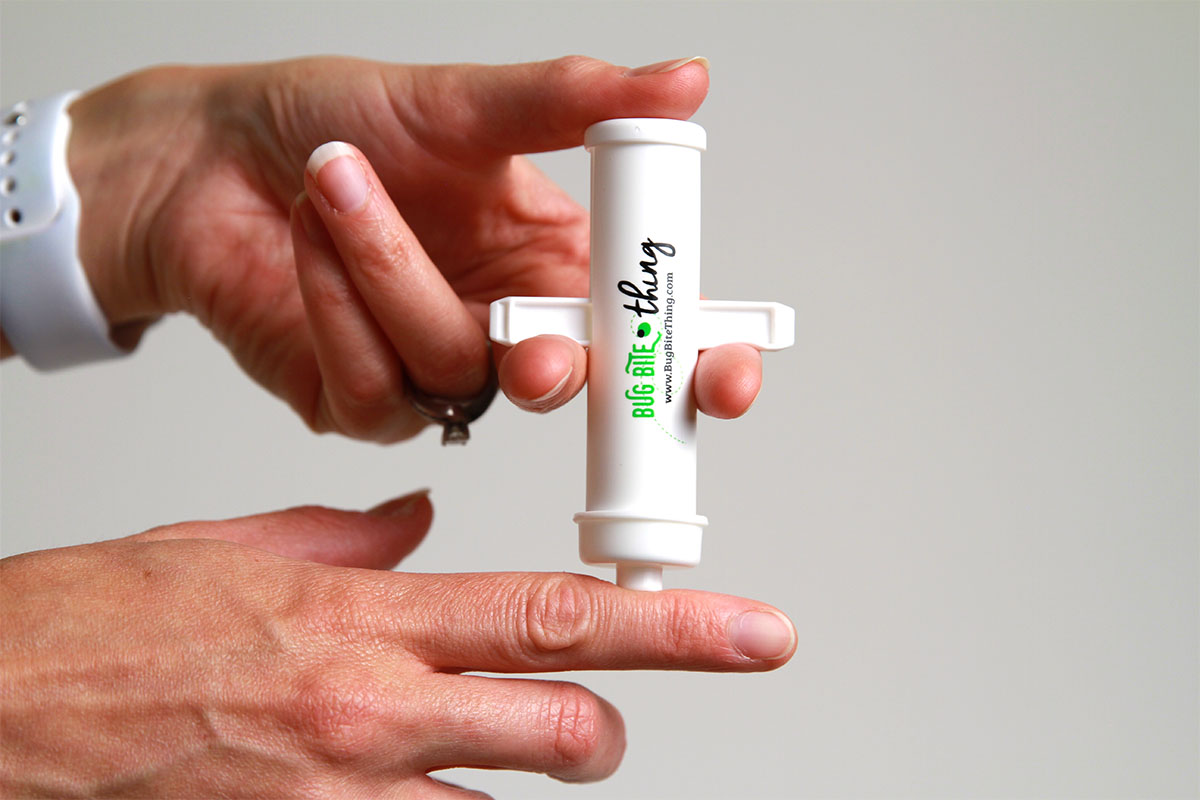 This #1 Amazon Best Seller painlessly and effectivity extracts insect venom from under the skin to relieve itching, stinging, and swelling.
ARCKIT® Multi-Stadium Model Building Kit, now on sale for $149.99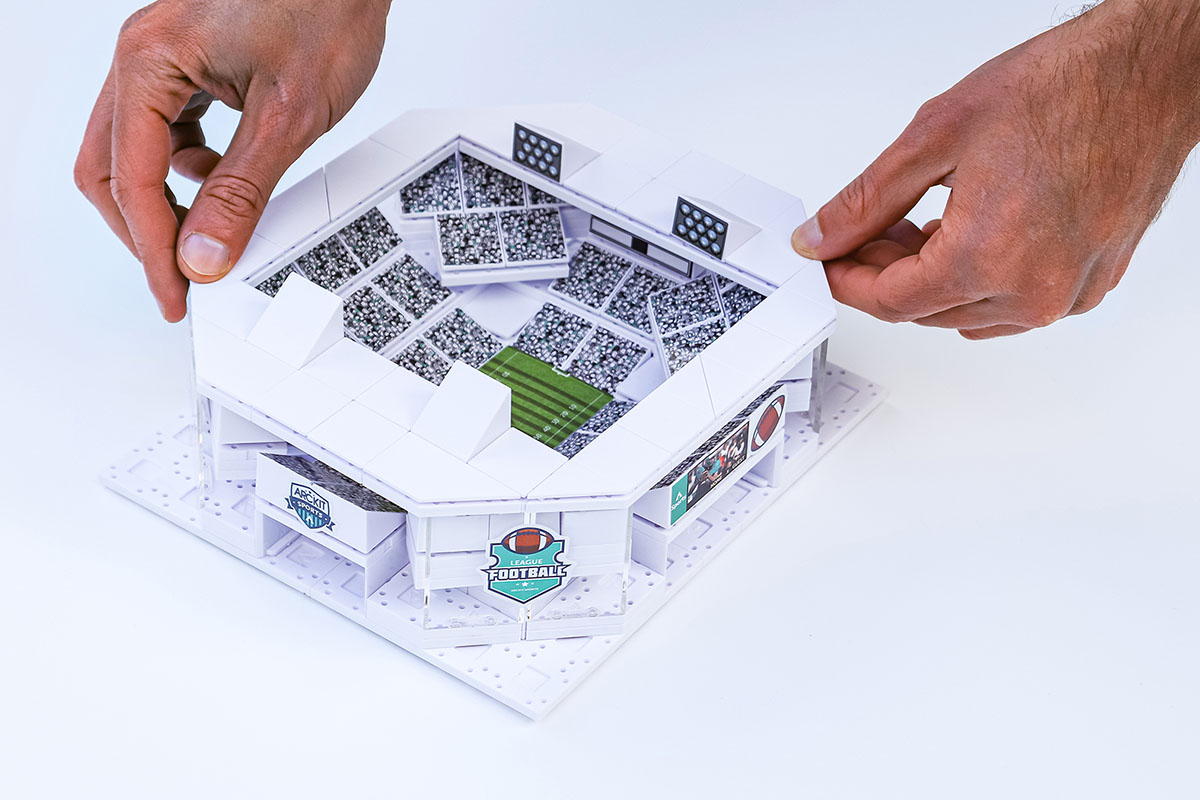 This super fun set includes all the components needed to build your very own 3D sports arena. Use coupon code STADIUM12 at checkout to save $12!
3.3Ft Supercord 3-in-1 Charging Cable, now on sale for $19.99 (45% off)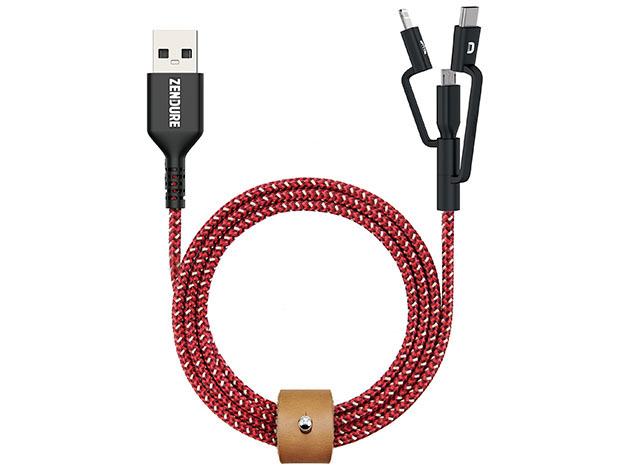 With a Micro, USB-C, and a Lightning charging tip, this durable cord lets you charge up to 3 devices at a time.
Wall-Mounted Non-Contact Forehead Thermometer, now on sale for $320 (8% off)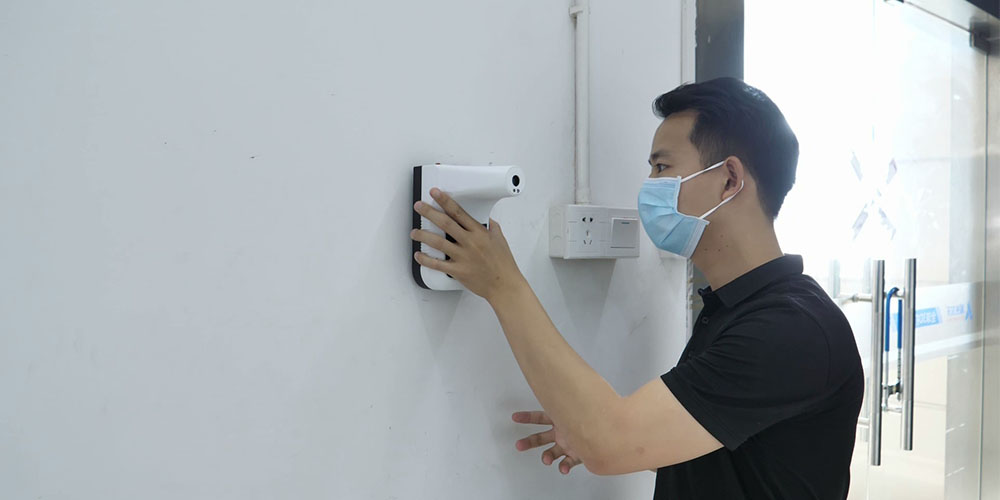 Don't want to check the temperature of every individual who walks into your small business? This wall-mounted, non-contact forehead thermometer can do the work for you.
UV Sanitizing Lamp & Wireless Charger, now on sale for $39.99 (20% off)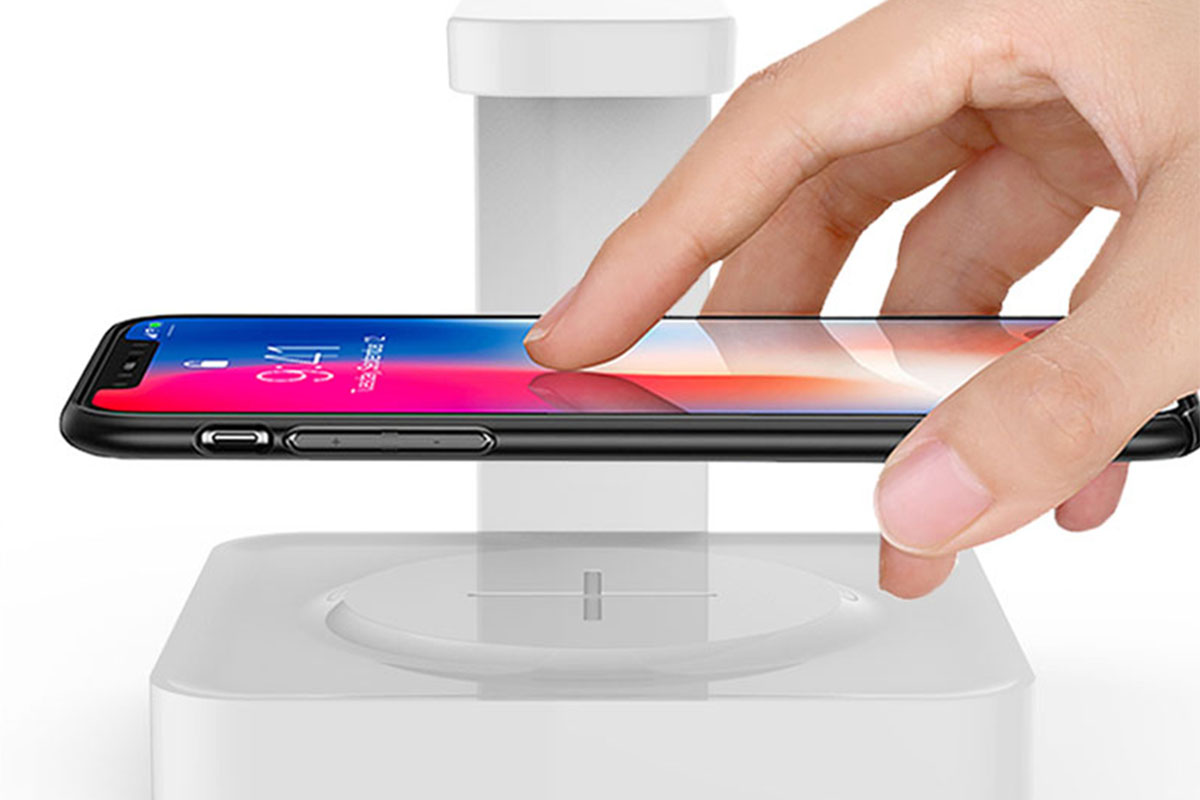 Sterilize your phone while it charges with this awesome gadget.
KORE Neo-Lock Sunglasses, now on sale for $124.99 (16% off)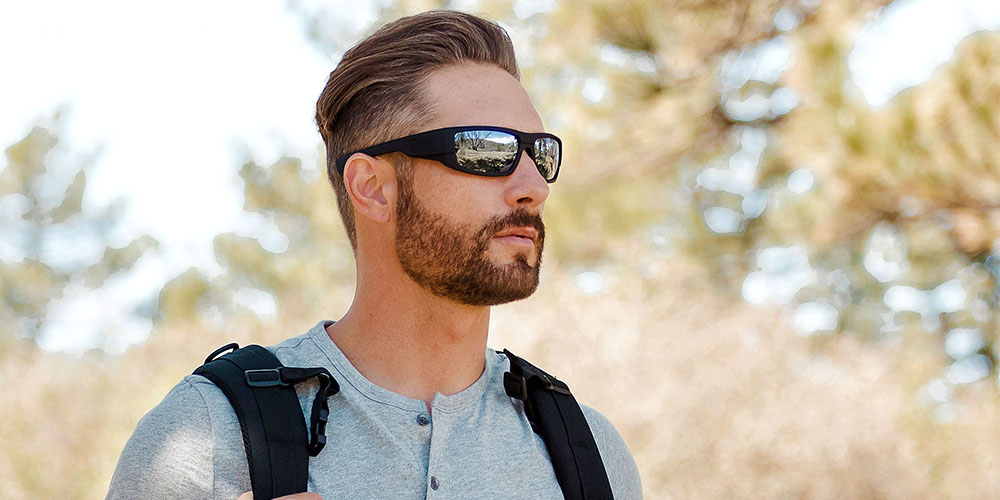 Keep your eyes safe from the sun's harmful rays with these premium polarized sunglasses.
WorkEZ Best Laptop Stand with Mouse Pad, now on sale for $33.99 (15% off)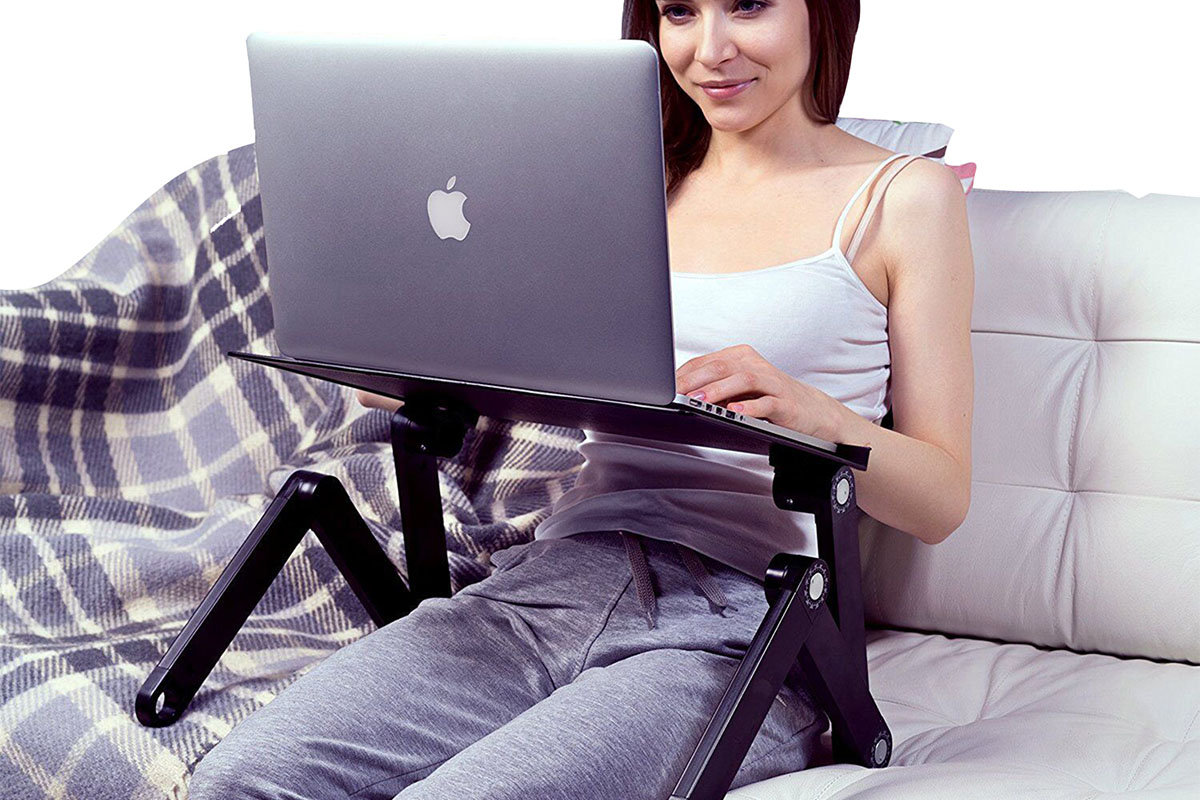 This ergonomic standing desk converter is perfect for anyone who prefers to work from the comfort of their couch.
Aim to Wash Smart Toilet Seat, now on sale for $199.99 (33% off)
This heated toilet seat features a dual nozzle so that you can rinse off after visiting the loo.
Eravino 100% Mouth Blown Crystal Wine Decanter, now on sale for $29.99 (57% off)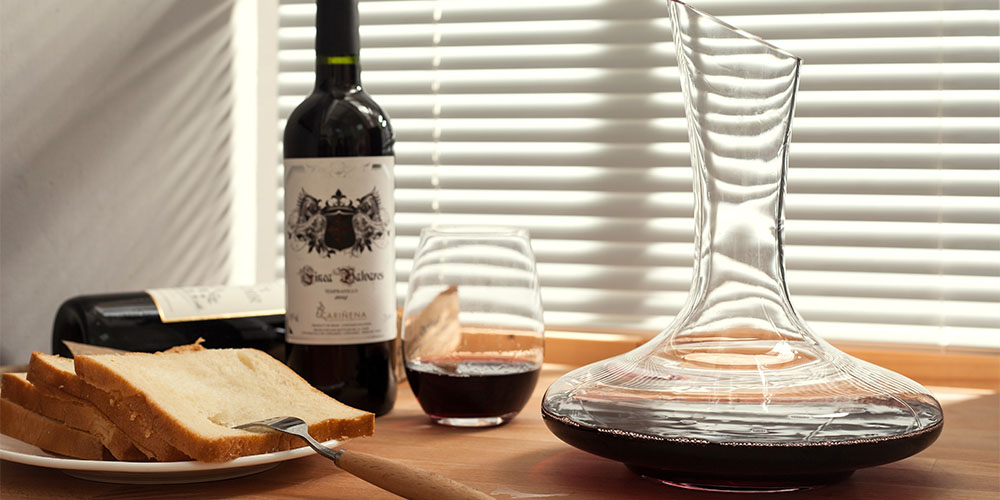 Enhance the flavor of your favorite wine with this handcrafted crystalline glass decanter.
HyperGear Sport X2 True Wireless Earphones, now on sale for $19.99 (20% off)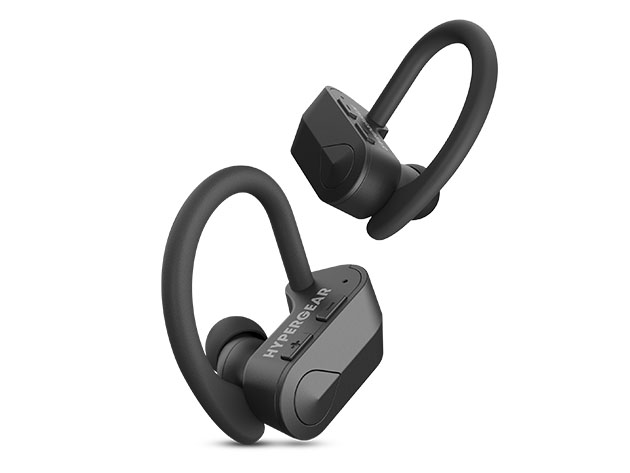 These Bluetooth earbuds offer high-quality sound, 4-hours of playtime, a lightweight design, and multi-function buttons so you can adjust volume levels and pick up phone calls.
SmartRope PURE, now on sale for $59.95
This smart jump rope syncs to an app on your phone so that you can track your progress. Use coupon code SMARTROPE9 at checkout to save $9.96.
Share this article:
Source: Read Full Article