5 Questionable Things Fans Can't Ignore About Gal Gadot (10 Things They Love)
The beautiful actress and model Gal Gadot is nowadays best known for her role as Wonder Woman in the 2017 film of the same name as well as the 2017 film Justice League. It is thanks to this iconic role that Gadot has become a role model for women all over the world and today is one of Hollywood's A-listers.
However, Wonder Woman was not Gadot's first role. Prior to the film that resulted in her fame, Gadot starred in The Fast and the Furious franchise. In fact, it was The Fast and the Furious that launched her acting career in Hollywood.
Many of Gadot's fans think that the talented actress is not only a superhero on the screen but also a superhero in real life too. Gadot was born in Israel and even served in the Israeli army, which according to the actress, was a great experience and one that she believes helped her land the role of Gisele in the The Fast and the Furious franchise.
In fact, according to H Now the actress has said – "You give two or three years, and it's not about you. You learn discipline and respect. I think the main reason was that the director Justin Lin really liked that I was in the military, and he wanted to use my knowledge of weapons."
15

Questionable – the tweet she thought was okay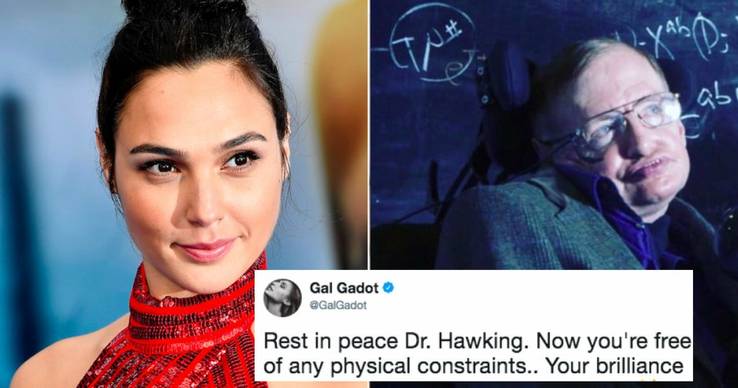 A couple of months ago fans were shocked when Gal Gadot tweeted about the passing of Stephen Hawking. In her tweet, she said – "Rest in peace Dr. Hawking. Now you're free of any physical constraints.. Your brilliance and wisdom will be cherished forever."
As you probably know, the physicist and cosmetologist Stephen Hawking had a disease – a rare neurological disease that affects one's muscles – diagnosed when he was only 21 years old. Still, not only did he get around with a special hi-tech wheelchair and a computer-generated voice, he also made significant scientific discoveries and seriously contributed to his field of theoretical physics.
A great number of Gadot's fans were seriously offended by her phrase "now you're free of any physical constraints". Some even called the actress ignorant and claimed that she is at best totally insensitive and at worst prejudiced against disabled people.
According to USA Today, one Twitter user said – "I think you're fantastic Gal, but this tweet is very ableist. His physical constraints didn't stop him from changing the world. People with disabilities don't wish for death to be free of their challenges. We wish to be value for what we CAN do, not pitied for [what] we can't."
Others expressed similar views and urged the actress to take down her "ridiculous" tweet. Gadot, however, refused to do so.
14

Fans Love – She Does A Lot Of Her Own Stunts In Movies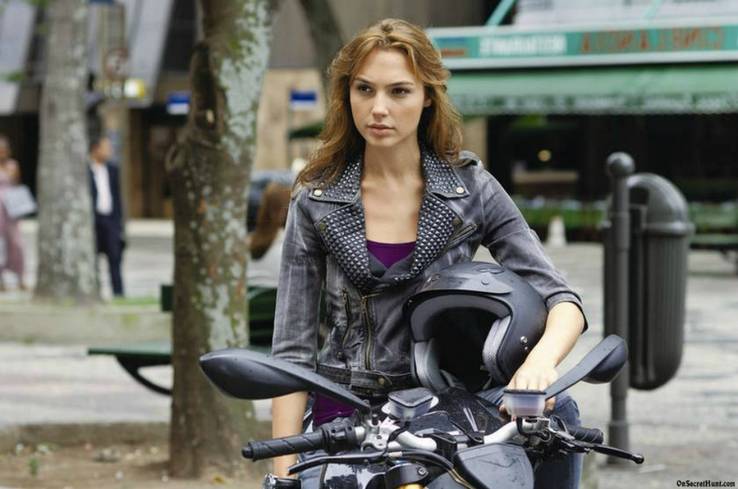 Gal Gadot is a talented actress who not only prepares for a role both mentally and physically but also does her own stunts, or at least, a large proportion of them. Indeed, many of the stunts that you see her character do in The Fast and the Furious films are actually performed by Gadot herself and not a stunt double.
When Gadot was asked whether she gets to do the racing stunts we see in The Fast and the Furious films by Real Style Network, she replied that she does and that she wants to perform even more stunts in the future –
"Definitely. After we finished Fast Five I told Justin Lin, the director, that if he wants me to do Fast Six, I want to be able to do more stunts. All of the stunts on Fast Five and six, I have done myself and on Fast Six we went crazy with the action moves. The adrenaline was just incredible and I enjoyed being able to do the stuff that in real life you can't."
It makes sense that Gadot wants to do more of her own stunts, especially in roles where she really identifies with the character. Indeed, Gadot has confessed that she loves the character of Gisele, according to Real Style Network – "She's a real woman, her character reflects reality nowadays where women need to have it all, and they need to take care of themselves, the children and the man. Today women need to be strong, smart and independent."
13

Fans Love – She Was Almost A Bond Girl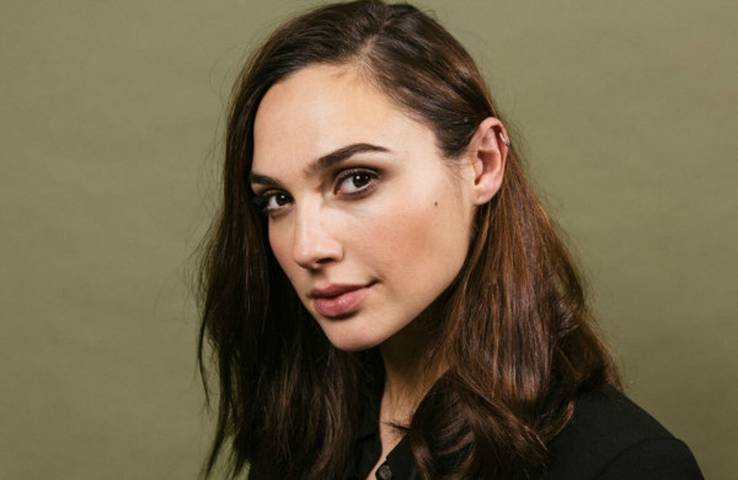 Only too often talented Hollywood actresses are cast in frivolous roles that do their acting abilities no justice and sometimes even ruin their careers by typecasting them. Fortunately, Gadot avoided such fate when she narrowly missed getting the role of a Bond girl in the film Quantum Solace which she auditioned for when she was still studying law in college in 2008.
According to Toronto Sun, when Gadot was initially approached with the offer to play a Bond Girl, she said she was too smart to be an actress –
"I said, 'No way'. I said, 'I'm studying law and international relations. I'm way too serious and smart to be an actress, and besides, the script is all in English'. I spoke English, but I wasn't comfortable with it."
However, it didn't take Gadot long to realize that she was probably more suited to a career in acting than a career in law – only a year after she was asked to be a Bond Girl – her audition for the part got her a screening test but nothing ever came of it – she ended up starring in Fast & Furious and ended up returning to the film franchise in her role as Gisele in Fast 5, Fast & Furious 6 and Furious 7.
12

Questionable – She Is Grateful For Her Wonder Woman Salary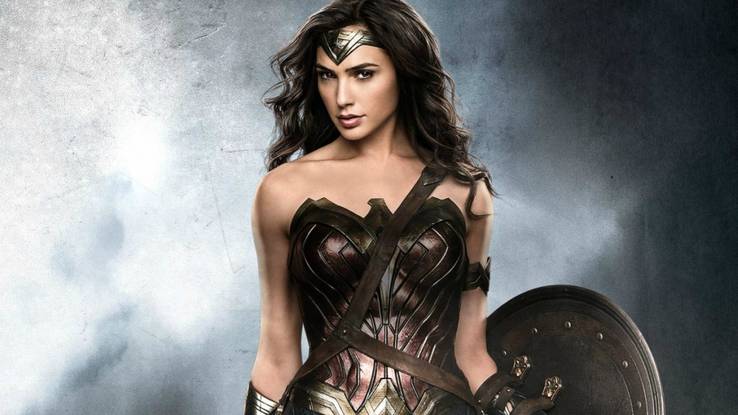 Wonder Woman was a huge success and earned millions of dollars for the studio worldwide. Yet the people, and more specifically, the actors, who helped make the movie what it is received relatively little from it. Or at least, that's what the fans think. Take Gadot for example. Last year it was revealed that the actress only made $300,000 for her role in the Wonder Woman movie, a revelation which caused quite a scandal.
Gadot's low salary was exposed by Lauren Duca who is a writer at Teen Vogue magazine. She tweeted a tweet in which she expressed her outrage. Her tweet said – "Gal Gadot made $300,000 for Wonder Woman as compared to Henry Cavill's $14M for Man of Steel. The most compelling DC villain is the pay gap."
However, according to Revelist, when the Gadot was asked to comment on her considerably lower paycheck, she said that she was "grateful and happy." And when the reporter interviewing her told her she should be able to get a better deal than that, the talented actress laughed and jokingly said that she should hire him as her lawyer in all future salary negotiations.
Still, despite Gadot's fans' outrage, it is likely that she has made much more for her role in Wonder Woman when one includes her bonuses.
Plus, apparently, it's not just women who initially receive "small" salaries. Chris Evans from Captain America also apparently only earned $300,000 for his first Captain America movie. And it seems that Gadot's representatives will be negotiating for a better deal next time around.
11

Fans Love – She Trained Intensely For Six months For Her Role As Wonder Woman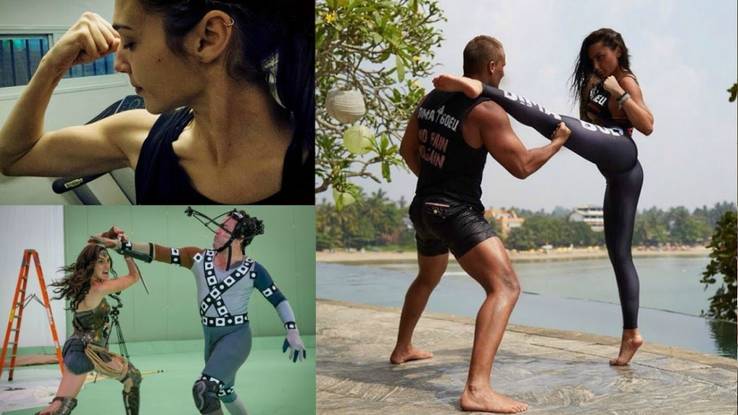 It's tough to become a superhero, according to Gal Gadot. Indeed, when the actress was cast for the role of Wonder Woman she had to undergo a serious training program to get in shape for the demanding role.
Gadot could have never gotten into shape for Wonder Woman if she didn't possess willpower and self-control. And while her time in the army certainly helped with the two aforementioned qualities, Gadot confessed that training to become Wonder Woman was actually much harder and much more intense than training for the army. The talented actress not only had to train for six hours every day, she also had to keep a close eye on her diet.
According to Business Insider, Gadot went to the gym for two hours a day and also practiced fight choreography and horse riding. The latter she found especially challenging even though initially, she didn't think that horse riding could be classed as exercise at all.
Gadot said – "I was training for six months prior to the shoots, and six hours a day. I did two hours [of] gym work, two hours [of] fight choreography and one and a half hours – two hours horseback riding, which is super hard! When people used to tell me, 'Yeah, I do sport, I ride horses,' I was like, 'That's not sport, the horse does everything.' But no! You'll be surprised, it's so painful."
10

Fans Love – She Is A Feminist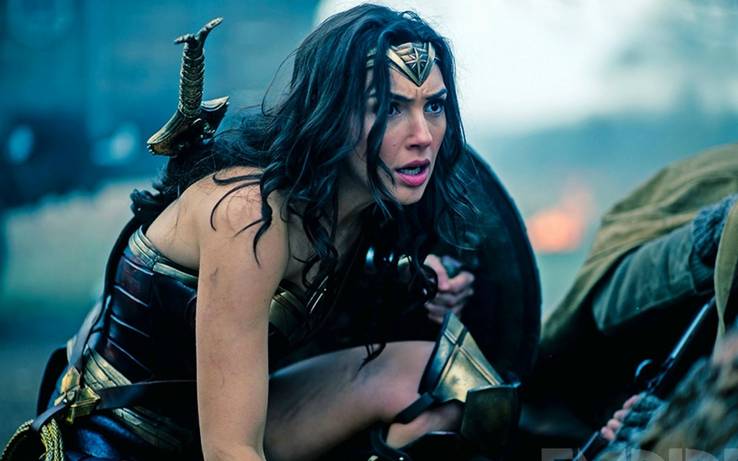 Gal Gadot seems to have been the perfect choice for the role of Wonder Woman – just like her character, the talented actress firmly believes in standing up for herself and knowing her worth. She is an ardent feminist and is surprised to hear that some people are not.
Indeed, according to Glamour magazine, Gadot said that anyone who is not a feminist, is, by default, sexist –
"People always ask me, 'Are you a feminist?' And I find the question surprising, because I think, 'Yes, of course. Every woman, every man, everyone should be a feminist. Because whoever is not a feminist is a s*xist.'"
Gadot confessed that she was brought up to look after herself and play just like boys do, which resulted in her becoming a bit of a tomboy. Still, the actress also confessed that there have been instances in life where she felt like she wasn't always treated right because she is a woman.
In the same interview with Glamour magazine, Gadot said – "I've had my moments where I've felt like men were misbehaving – nothing s*xual, but inappropriate in a s*xist way. Dismissive. Life wasn't always rosy and peachy for me as a woman in the world. The default should be that women get the job done, but there's a long way to go and a lot of reprogramming that needs to be done to both genders."
9

Questionable – She was rude to a 15 year old girl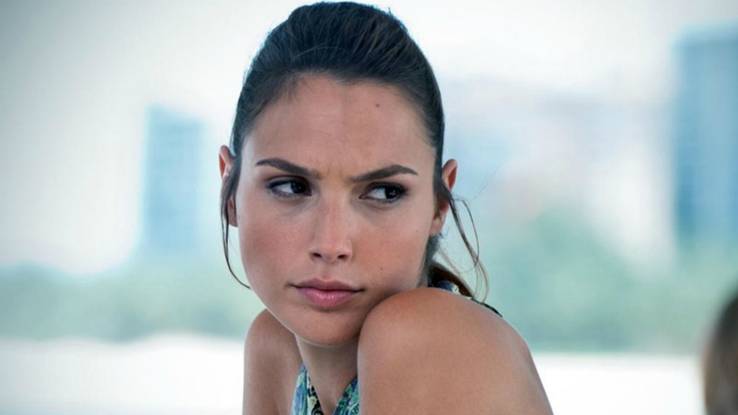 While Gadot has made it very clear that she is totally against harassment, a story that emerged in 2017 seems to dispute the talented actress's stance on the issue.
According to an anonymous woman, who posted an upsetting story of an alleged harassment incident, under the name of Ima Survivor, Gadot was quick to point fingers and blame other women.
According to Ima Survivor, she lived with Gadot in Milan years ago when they were models. Shortly after Ima Survivor came to Milan, Gadot's teenage friend was hurt and left Milan soon after. Gadot allegedly blamed her teenage friend who was the victim as opposed to the perpetrator, saying that it was her own fault for misjudging the situation.
Ima Survivor stayed on in Milan and became quite a good friend of Gadot's. However, after a night of partying, Ima Survivor found herself a victim of a similar situation. The perpetrator was Gadot's friend who was, at the time, in a relationship with another friend of Gadot's.
According to Ima Survivor, instead of sympathizing with her, Gadot blamed her for what happened and said that it was her own fault for being so naive. In addition, Gadot allegedly claimed that Ima Survivor must confess to the perpetrator's girlfriend.
We can't know for sure whether the above story is true or not – Gadot has remained stubbornly silent on the issue and has neither denied nor confirmed the incident.
Featured Today
15 Rules Dwayne Johnson Makes His Daughters (And Newborn) Follow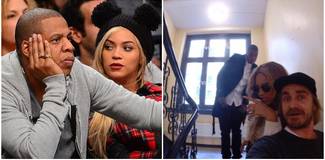 20 Rules That Beyonce And Jay-Z Make Their Staff Follow

20 Things Fans Should Know About Rising Star Alexandra Daddario

8

Fans Love – She's Not Afraid To Be Comfortable, Even On The Red Carpet!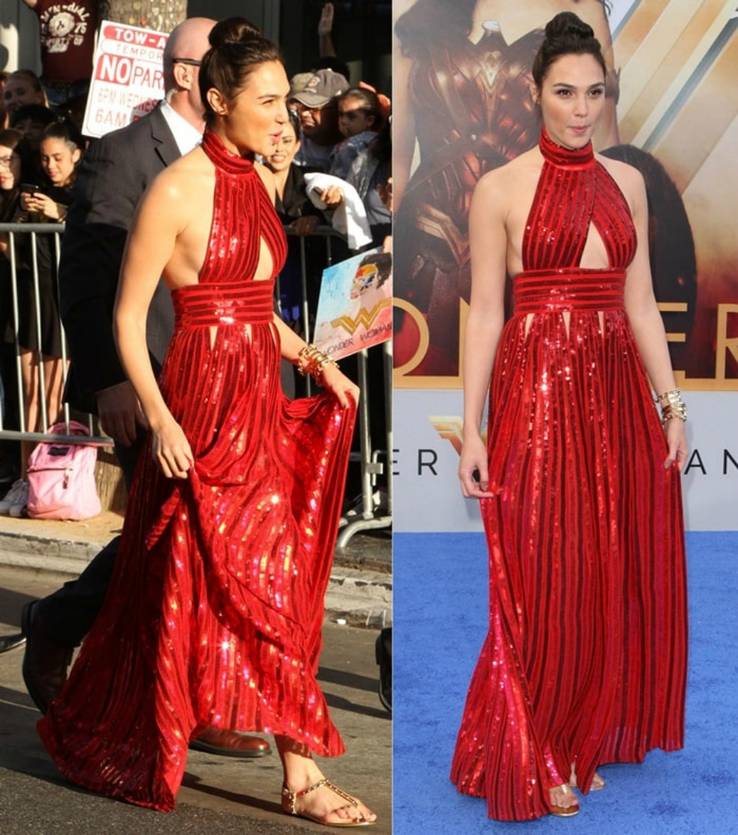 There's no denying that Gal Gadot is an incredibly beautiful woman. However, unlike other Hollywood celebrities, she doesn't go out of her way to highlight her beauty. In fact, she often chooses comfort as opposed to beauty when it comes to her fashion choices.
Who can forget that time when, in 2017, Gadot appeared on the red carpet wearing flats as opposed to heels? Immediately, she became an icon for women all over the world. Women called her a true life "hero", a term that might seem ridiculous for such a small act – wearing flats instead of heels – but there's no denying that red carpet events are synonymous with heels and it takes a courageous woman to break the mold.
For the premiere of Wonder Woman, Gadot opted to wear a stunning red Givenchy dress that had sequins on it and which went all the way down to the floor. However, while the dress concealed the actress's beautiful legs, her arms and neck were left exposed, giving Gadot a revealing yet classy look.
As already mentioned, instead of heels Gadot decided to wear flats – she chose gold thong sandals from the brand Aldo which cost $50. Gadot decided to skip almost all accessories, only opting for a few gold bracelets to complete her look. Her makeup was natural and her hair was pulled back in a bun.
When asked why she chose to wear sandals to the premiere of Wonder Woman, Gadot replied, according to Elle, with – "It's more comfortable! That's it."
7

Fans Love – She Was Miss Israel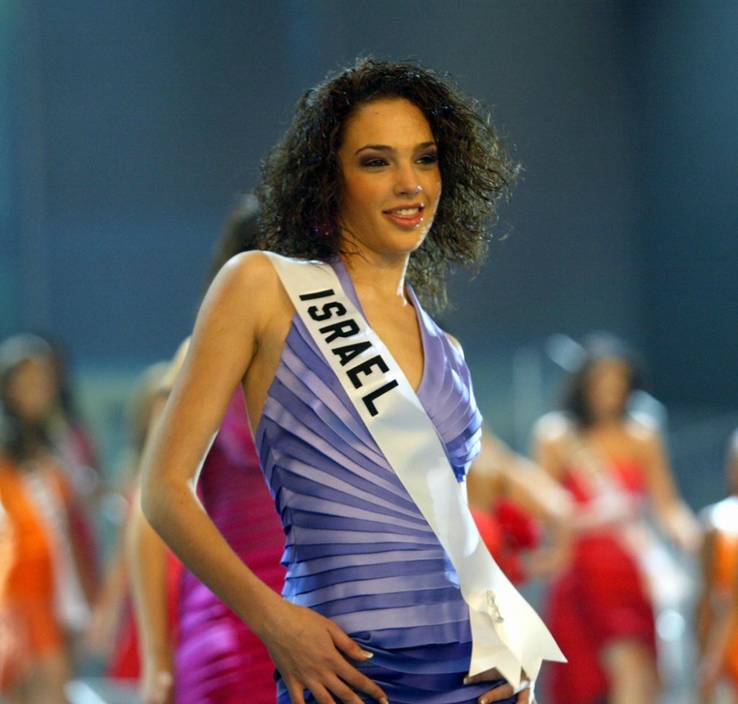 Before Gal Gadot became an actress – as well as a superhero and a role model for women all over the world – she competed in Miss Israel beauty pageant and ended up winning it!  Miss Israel Gadot then went to participate in Miss Universe.
Impressive, isn't it? However, according to Gadot – who seems slightly embarrassed by the fact that she almost became Miss Universe – she was a reluctant participant and only competed in Miss Israel because her mother was insistent that she do so. In addition, she thought it would be a great story to tell her grandchildren.
Gadot said, according to ABS CBN News –
"I was 18, I just graduated high school and I had some time in between going to the army. My mom figured, 'Hey, why don't I send your photo, you finished school and this [is] like a proper pageant.' I got in and I never thought I would win and then I won and then it scared me. I was like, 'What? Miss Israel? All the responsibility of being Miss Israel?"
However, when it came to competing in Miss Universe, Gadot knew that she didn't want to win. So she lost, according to the actress, on purpose, by wearing clothes that didn't suit her and by pretending not to speak English.
Gadot said, according to Rolling Stone Magazine – "I knew that I didn't want to win Miss Universe. It wasn't my thing. For an 18-year-old, it looked like too much responsibility. I lost majorly. I victoriously lost."
6

Questionable – Wonder Woman Was Banned In Several Countries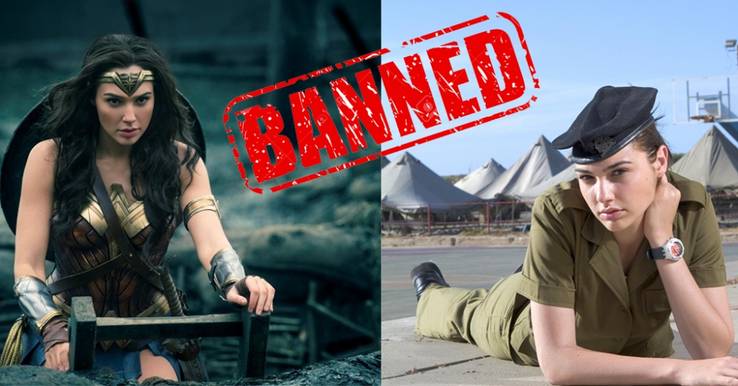 If you are a fan of Gal Gadot then you probably know that she served in the Israeli army during Israel's 2006 war with Lebanon which obviously put a lot of stress and pain on both the land and the people.
Gadot, though she has not actively spoken out against any of this in absolute detail, is still seen as someone who is against it, simply because she had no choice but to partake in the military. The actress posted a picture of herself and her child praying for the soldiers of Israeli and captioned it as –
"I am sending my love and prayers to my fellow Israeli citizens. Especially to all the boys and girls who are risking their lives protecting my country against the horrific acts conducted by Hamas, who are hiding like cowards behind women and children…We shall overcome!!! Shabbat Shalom!#weareright #freegazafromhamas #stopterror #coexistance #loveidf."
As such, a number of Arab countries have actually banned the film Wonder Woman due to the fact that Gadot is the film's main character.
Indeed, a Palestinian writer named Tharushi Hett was enraged by the studio's decision to cast Gadot. She said, according to Too Fab – "How can you praise the new Wonder Woman movie when she is being played by someone who condones the horrible crimes committed by Israel for years. How can the new Wonder Woman be someone who dedicated a portion of her life to serving in that military, which goes against the character's values and beliefs?"
5

Fans Love – She Filmed Wonder Woman While She Was Pregnant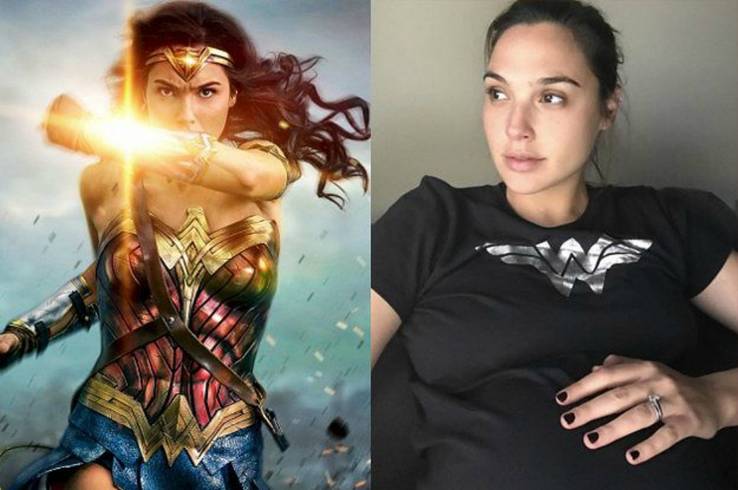 Gal Gadot is a superhero not only on the screen but also in real life, if only for the fact that she continued filming when she was five months pregnant. The role was physically demanding already so we can only imagine how demanding it was to play the role Wonder Woman when pregnant.
Gadot said, according to Cosmopolitan –
"On close-up, I looked very much like Wonder Woman. On wide shots, I looked very funny, like Wonder Woman pregnant with Kermit the Frog." Indeed, when it came to doing re-shoots Gadot had to wear a green screen baby bump type of costume because her baby belly was too big.
Still, those present during filming couldn't get over how agreeable Gadot was and how she managed to film the role even when she was five months pregnant.
According to Patty Jenkins – the director – Gadot did everything she was asked to do – "[Gadot's] pregnant during part of the movie, in a suit out in a field in the freezing cold in others. There are so many things we asked her to do: Now do it on one foot. Now shout while you're doing it. Now it's raining in the freezing cold and you've lost your voice, go. Everyday it was a hilarious gauntlet and she would do it."
4

Fans Love – She Didn't Always Know She Wanted To Be An Actress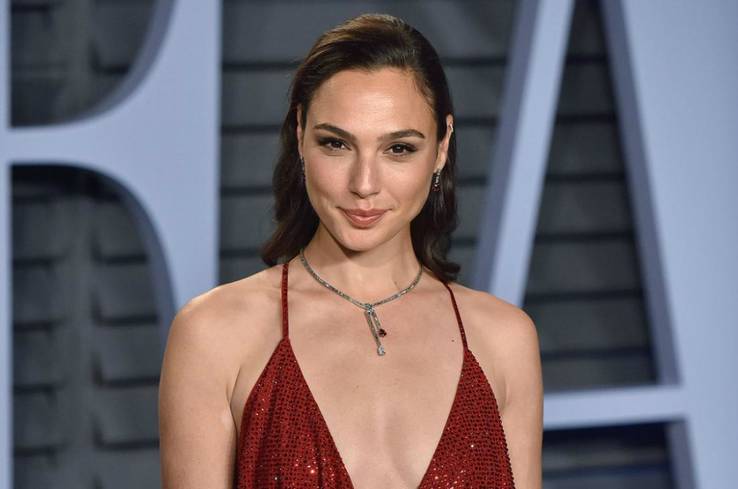 Unlike some Hollywood A-listers, Gadot had no idea she wanted to be an actress until she was offered a role to play a James Bond girl. And while she didn't get the role, she enjoyed the auditioning process so much that she told her agent to let her know of any other auditions that may be coming up. Her agent did just that and Gadot ended up landing a role in The Fast and the Furious franchise.
But before Gadot became an actress, she also tried out numerous other jobs. For example, when she was still a teenager she worked as a babysitter. Teenage Gadot also worked in Burger King.
After Gadot finished school and won the Miss Israel competition, she went on to serve in the Israeli army as a Combat Trainer. As part of her job, Gadot taught soldiers both gymnastics and calisthenics.
After her time in the army was up, Gadot decided to pursue a degree in law which led to her studies in Law and International Relations at Interdisciplinary Center Herzliya (IDC Herzliya). However, she never finished her degree as it was during her time in college that she realized that she wanted to become an actress.
Interestingly, Gadot later confessed that her time in the army helped her land the role of Gisele in Fast & Furious because it taught her a lot about weapons. In addition, it provided her with the discipline needed if one wants to make it in Hollywood.
3

Questionable – Her Shaved Armpits In Wonder Woman
Would an Amazonian woman really shave her armpits? Fans of the film Wonder Woman certainly don't think so and were quick to criticize this decision. Indeed, an uproar over Gadot's shaved armpits started as soon as the movie trailer was released.
According to OK, one person tweeted their outrage, saying –
"Watched the new Wonder Woman trailer. Should we start the 'why does she shave her armpits?' discussion now, or wait until it's released?"
Another person clearly agreed with the above statement, and tweeted their opinion, saying – "I just don't buy the idea that #wonderwoman would shave her armpits, let alone bleach them, as appears to be the case in the trailer."
Still another person tweeted –
"Controversial hot take: I wish #WonderWoman had visible armpit hair. She was raised on an island of women w/no schick advertisements!"
Wonder Woman is a strong, feminist hero who fights patriarchy so it seems unlikely that she would care about ridiculous standards of beauty or what is expected out of her in society.
Of course, it wasn't really up to Gadot to make the decision whether or not her character should shave her armpits. Still, fans were incredibly disappointed by the fact that the producers decided to go for an unrealistic but aesthetically pleasing image of the main character.
2

Fans Love – She Is Nice To Her Fans
Gal Gadot is not only a beautiful woman and talented actress, she is also incredibly sensitive and gentle, hence why fans love her so much. In fact, last year, in 2017, Gadot became a real-life superhero to a small little girl when she comforted her during the San-Diego Comic Con.
So what exactly happened, you might be wondering? Well, apparently a little girl was so overwhelmed to be in the presence of Wonder Woman – the actress Gal Gadot – that she ended up crying. Gadot reacted instantly, extending her hand and telling the little girl that there was no reason to cry, according to Entertainment Weekly. Gadot said –
"There's no reason to cry, all right. Here we are together."
The moment was captured on video and Gadot became a real-life superhero not only to the little girl but also to adult fans all over the world.
The little girl's mother was also overwhelmed by Gadot's niceness that she later tweeted, saying –
"That was my daughter. She was so happy to meet her that she was tearing up. Gal was so sweet to her. Memories of a lifetime!"
Ezra Miller, Gadot's co-star in the movie, was just as nice to the little girl and told her to come join Justice League when she was ready – "You're a warrior! Your ability to cry is what makes you such a warrior. Come join the Justice League whenever you get ready."
1

Fans Love – She Is Goofy And Doesn't Take Herself Too Seriously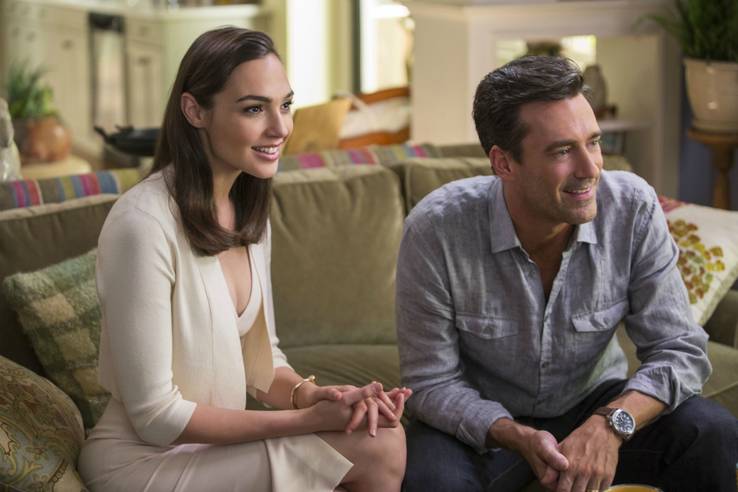 While the beautiful actress Gadot is certainly serious when it comes to preparing for her roles – you'd have to be serious to train for six hours every day for six months to get in shape for a role, after all – she is also funny and goofy and knows not to take herself too seriously.
Gadot's funnier side came out when she starred in her very first comedy – fans were used to seeing her in action films only – called Keeping up with the Joneses in which Gadot played the role of Natalie, a beautiful spy capable of all sorts of amazing tricks. Her partner in crime, at least in the movie, was Jon Hamm better known for his role as the advertising genius Don Draper in Mad Men.
Gadot loved shooting the comedy and said that she has a silly sense of humor and loves it when people have fun, according to Fun – "I think directors like to cast me because of my fitness and my physical abilities. But it was so great to make a comedy. I've been shooting so many action films, and serious drama, I just wanted to do something lighter and funnier. I like it when people don't take themselves too seriously and do silly things. I have a goofy sense of humor."
Source: Read Full Article