You may have seen some buzz online and on Netflix about this new show "Maniac," out on the streaming service today.
Interested in
Netflix?
You'll notice it stars Oscar-winner Emma Stone in a series that looks to show a different side to the versatile "La La Land" actress.
You're also probably saying to yourself, "What is this?!"
That's because "Maniac" is as mysterious as it is anticipated. But don't worry, here are five things that will get you up to speed before you plant yourself in front of your TV to watch — and most likely spend your entire weekend bingeing — the next "it" program.
1 — The cast is bananas great
In addition to Stone (Annie Landsberg), you have Oscar-nominee Jonah Hill (Owen Milgrim), which makes this series a reunion of sorts for the duo, who starred together in 2007's "Superbad."
A post shared by Netflix US (@netflix) on Jul 29, 2018 at 1:11pm PDT
Acclaimed actor Billy Magnussen, who you've seen in "Game Night," "The Big Short" and "Into the Woods," among a slew of other hit shows and films, "Ozark's" Julia Garner and "Crazy Rich Asians'" Sonoya Mizuno round out the cast.
There are also cameos from from Justin Theroux, who is featured in the trailer as one of the doctors that treats Stone and Hill's characters, along with Sally Field, who plays Dr. Greta Mantleray.
So, yeah, the cast is nuts!
2 — The plot is definitely out there
IMDB says the show centers around "two strangers" who join a drug trial, where they are promised the drug will, "with no complications or side-effects whatsoever, solve all of their problems, permanently."
"Things do not go as planned," the description adds.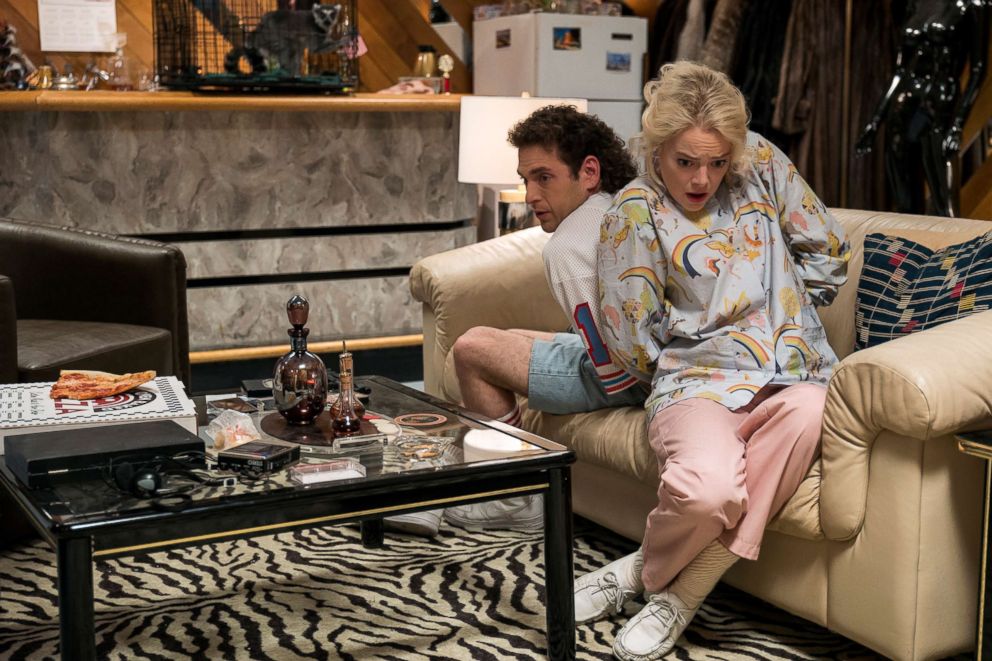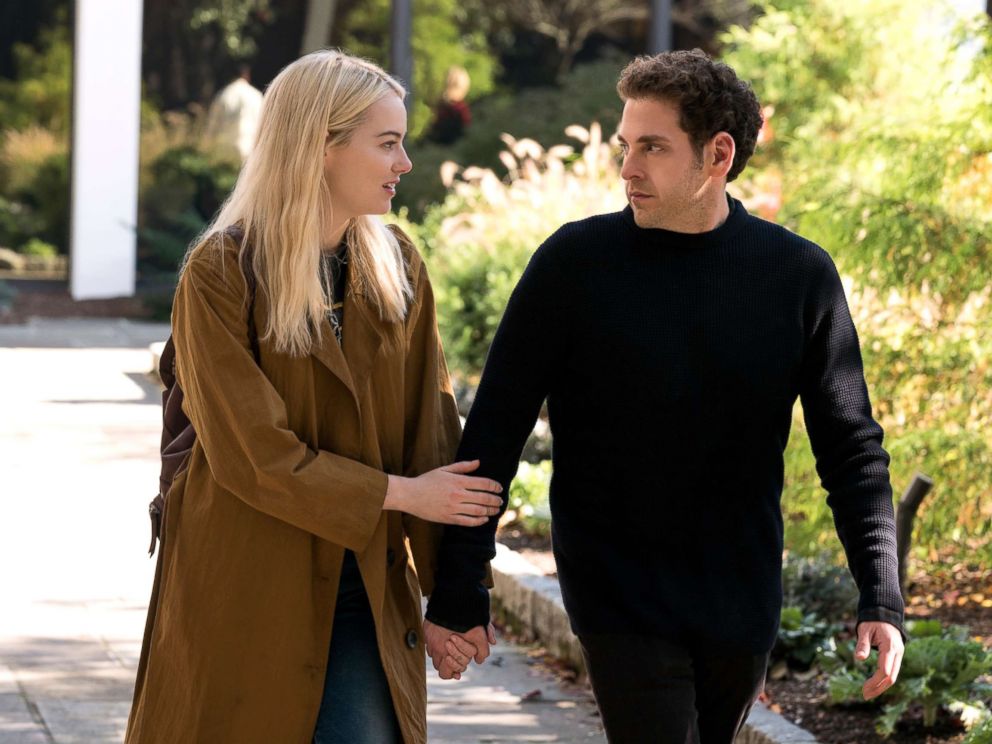 If you watch the trailer, Theroux's character James Mantleray tells Annie and Owen, "Once you begin to appreciate the structure of the mind, there's no reason to believe anything about us can't be changed."
"Pain can be destroyed," he adds.
Rolling Stone gave the series four stars and called it a "visual feast."
But don't expect insanity from the start.
"The story is a slow burn, told with intricate detail from the start. The first two episodes are largely devoted to getting to know Owen (black-sheep son of a rich family led by Gabriel Byrne) and Annie (angry, chain-smoking and forever making empty promises to visit her sister Ellie in Salt Lake City)," Rolling Stone critic Alan Sepinwall writes.
3 — There is some dry humor, don't worry
It's not all craziness, but some comic relief as well.
In one scene, Hill gives an awkward slow clap after one of Mantleray's speeches.
Field looks to be a concerned doctor, who questions the doctors about this treatment.
When she asks Mantleray how many subjects ended up catatonic, he replies, "zero … roughly."
A post shared by Netflix US (@netflix) on Aug 6, 2018 at 7:23am PDT
4 — It has an amazing director
Cary Joji Fukunaga helms this project and if his name sounds familiar, it should.
The acclaimed man behind the camera directed "True Detective," "Beasts of No Nation" and, yeah, he's going to be behind the camera for the next James Bond film.
No big deal.
"Fukunaga delivers the goods with this engrossing, fantastically strange Netflix series," Sepinwall writes.
5 — It could be a love story?
Available clips show Annie and Owen exploring all kinds of alternate realities together, some normal, some from a distant past and some science fiction.
"Every time I separate them, they just find their way back together," one of the lab techs tells the doctor.
They also have seemed to be bonded early on as Owen explains to Annie that his brain doesn't work right and that he though these people could "fix me."
After he says that sounds stupid, she replies, "That doesn't sound stupid to me."
Expect some fireworks among the weird and mysterious!
"Maniac" is available on Netflix now.
Source: Read Full Article