Happily ever after starts with a hashtag. Yes, nowadays, among all of the wedding planning, you have to consider social media. Finding a soulmate is a big deal, and your followers will want to see every second of your fairy tale. On the day of, your guests will arrive and take their seats, waiting for you to walk down the aisle looking as stunning as ever. They'll want to 'Gram at least one picture of you and your significant other sharing a sweet kiss, or holding hands. So, looking through some hashtags for weddings is essential before you tie the knot and head toward forever with the love of your life.
You've spent months figuring out the venue, and putting together the flowers for your bouquet. You met with so many different photographers, and brought your besties along when you needed to get your dress fitted. Now, it's all about the finishing touches that will make your wedding day even more special. Maybe at the last-minute you'll decide that you need a reception outfit, or realize you're missing your "something blue."
Odds are, in those moments, a hashtag or the latest editing trends for Instagram are the least of your worries. But, having one for your guests to use will let you see the loveliest moments from the event later on. Let's be honest: You'll be a bit busy getting married and all, and everybody's basically a photographer in your "I do crew."
You could stress about combining your names, or finding a cheesy pun. But personally, I would call in some extra help from a girl who's obsessed with the 'Gram. (That's me!) Your focus right now should be writing your vows, and having the perfect wedding day. So, I put together 75 hashtags that are all about love and will be perfect for when you put a ring on it.
1. "#LoveAlways" — Unknown
2. "#HappilyEverAfter" — Unknown
3. "#MrAndMrs" — Unknown
4. "#BetterTogether" — Unknown
5. "#GettingHitched" — Unknown
6. "#TogetherForever" — Unknown
7. "#IDoCrew" — Unknown
8. "#PutARingOnIt" — Beyoncé, "Single Ladies"
9. "#TiedTheKnot" — Unknown
10. "#BabyJustSayYes" — Taylor Swift, "Love Story"
11. "#GladToBeYours" — Unknown
12. "#DearlyBeloved" — Unknown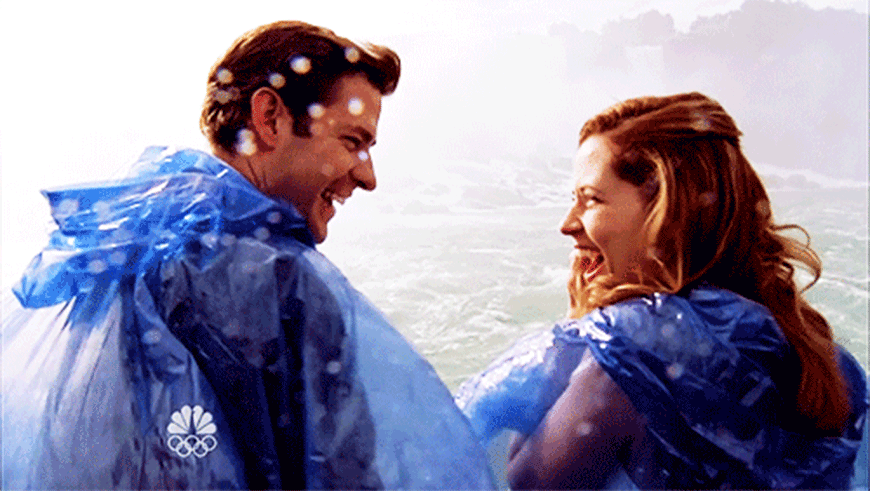 13. "#LoveYouLongTime" — Unknown
14. "#PerfectPair" — Unknown
15. "#SealedTheDeal" — Unknown
16. "#WeBelongTogether" — Unknown
17. "#SweetOnYou" — Unknown
18. "#LoveIsLove" — Unknown
19. "#LoveIsInTheAir" — Unknown
20. "#WeddingSzn" — Unknown
21. "#NewlyWeds" — Unknown
22. "#ItWasAlwaysYou" — Unknown
23. "#LoveAtFirstSight" — Unknown
24. "#ItsALoveStory" — Taylor Swift, "Love Story"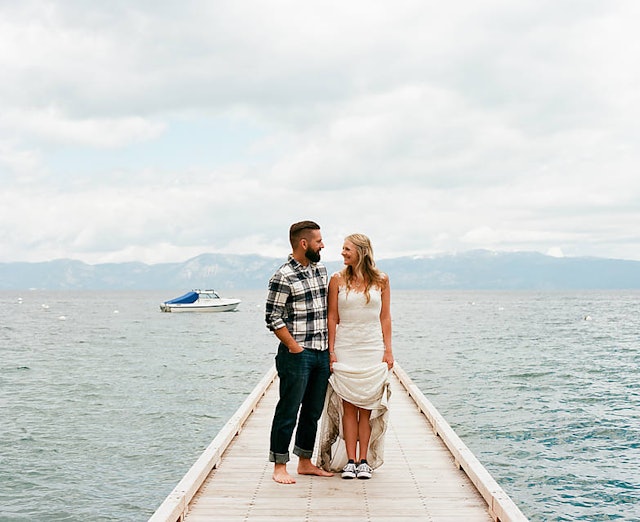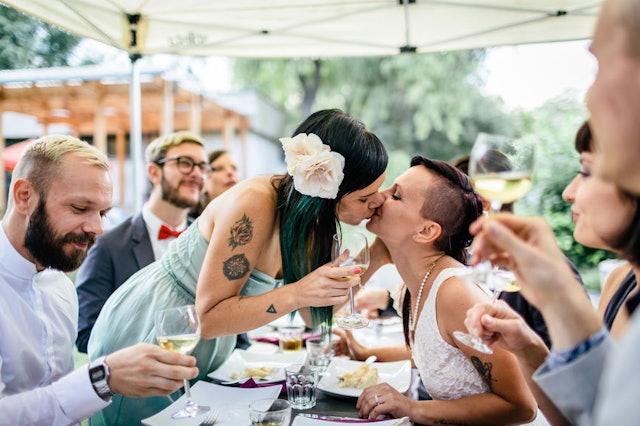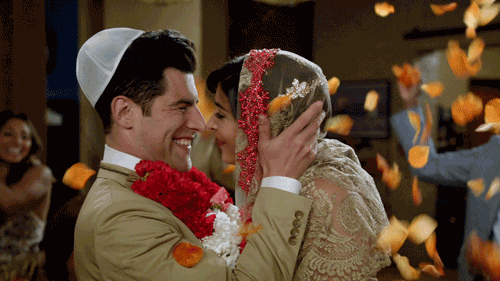 49. "#HesHerLobster" — Phoebe, Friends
50. "#Soulmates" — Unknown
51. "#YoureTheOne" — Unknown
52. "#IAdoreYou" — Unknown
53. "#BestFriendsForever" — Unknown
54. "#KissTheGirl" — Samuel E. Wright, "Kiss The Girl"
55. "#TillDeathDoUsPart" — Unknown
56. "#ShareTheLove" — Unknown
57. "#PicturePerfect" — Unknown
58. "#JustTheBeginning" — Unknown
59. "#HereComesTheBride" — Unknown
60. "#CapturingTheLove" — Unknown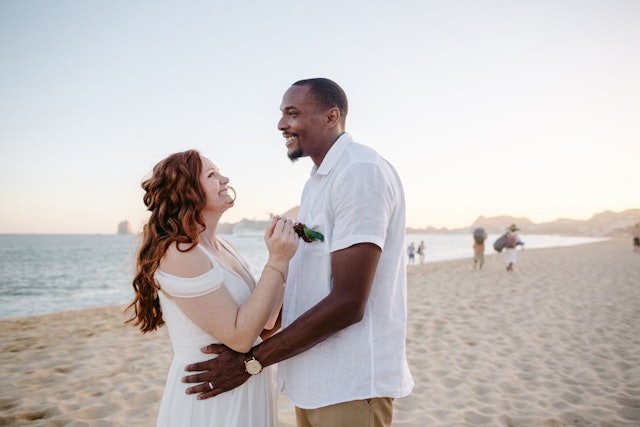 61. "#WeddingVibes" — Unknown
62. "#MarryMe" — Unknown
63. "#YouAreTheBestThing" — Unknown
64. "#WorthTheWait" — Unknown
65. "#WhenYesMeansForever" — Unknown
66. "#ToLoveAndLaughter" — Unknown
67. "#AndSoTheAdventureBegins" — Unknown
68. "#NothingFancyJustLove" — Unknown
69. "#NotTwoButOne" — Unknown
70. "#ThatsAmore" — Dean Martin, "That's Amore"
71. "#HereComesMyGirl" — Tom Petty and The Heartbreakers, "Here Comes My Girl"
72. "#WithMyWholeHeart" —Unknown
73. "#OnceUponATime" —Unknown
74. "#TaleAsOldAsTime" —Beauty and the Beast
75. "#BestDayEver" —Unknown
Source: Read Full Article