It's beginning to look a lot like Christmahanakwanzika everywhere you go, and if this year is anything like the year before, and the year before that, the holiday season is going to be a lot. Don't get me wrong, Thanksgiving through New Year's is by far the most wonderful time of the year. But it's also the germiest, definitely the most expensive, and, between budgeting for gifts, buying them, hosting parties, and attending them, the holiday season can be demanding AF. My advice? Think of the best gifts for people who are always stressed, and start doling them out early, because someone who is naturally an anxious person probably struggles a little extra around the holidays.
Listen, I know myself, and even though this time of year is my absolute favorite, the social demands can be enough to make anyone's head spin. The truth is, the holiday season rarely mirrors those picture-perfect images depicted in every made-for-TV Hallmark film, and if you know someone who sweats the small stuff on the regular, imagine how they must feel trying to balance family dinners with ugly sweater parties, office grab bags, and so on.
Trust me, more often than not, the most perfect gift isn't the trendiest or most expensive on the market. Sometimes, the only thing your loved ones really want, or need, is to be heard, and to feel comforted. So, rather than pick up yet another fair aisle sweater to add to their collection this year, think about the little things in life that make you feel calm, and spread it around. Here are a few ideas to inspire you.
A Hot Cacao That Soothes While They Sip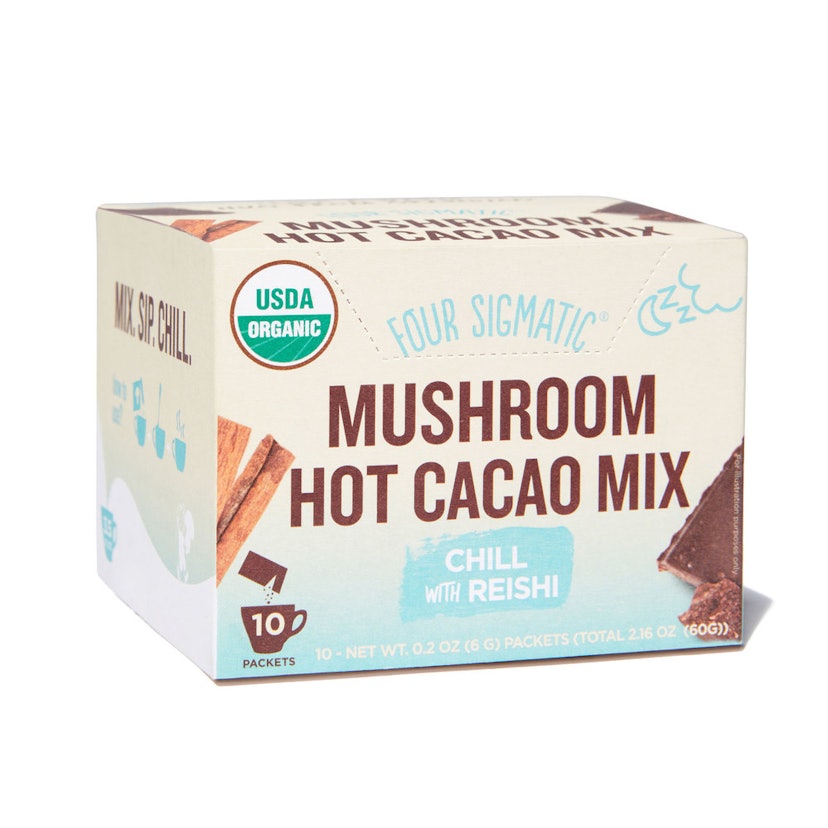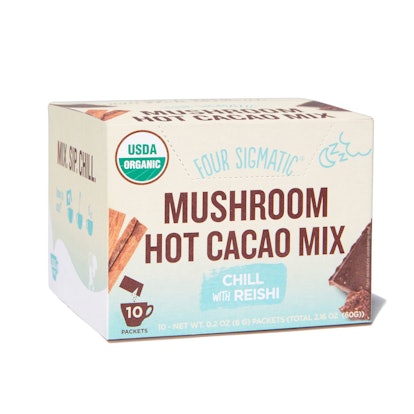 Four Sigmatic Mushroom Hot Cacao Mix
$20
Four Sigmatic
Prior to being introduced to Four Sigmatic, I was hesitant to give holistic mushrooms a chance, so I totally understand if mushroom hot chocolate sounds a little sus. But chocolate fixes everything as far as I'm concerned, and this brand has found a way to upgrade everyone's favorite warm indulgence and make it deliciously medicinal.
Four Sigmatic's Mushroom Hot Cacao is described as "a warm hug from grandma," so if that doesn't sound comforting to you, then I don't know what will. Each sachet contains a mixture of organic cacao powder for a rich chocolatey taste, dashes of organic cinnamon, cardamom, coconut palm sugar, stevia, and a serving of 500 milligrams of reishi mushroom, which is an herb recognized for "a variety of potential health benefits," according to Healthline, including improvements in both your immune system and even your mood.
Sneak this package into your loved one's stocking for all the chill holiday vibes.
A Mini Meditation Kit To Help Them Find Their Zen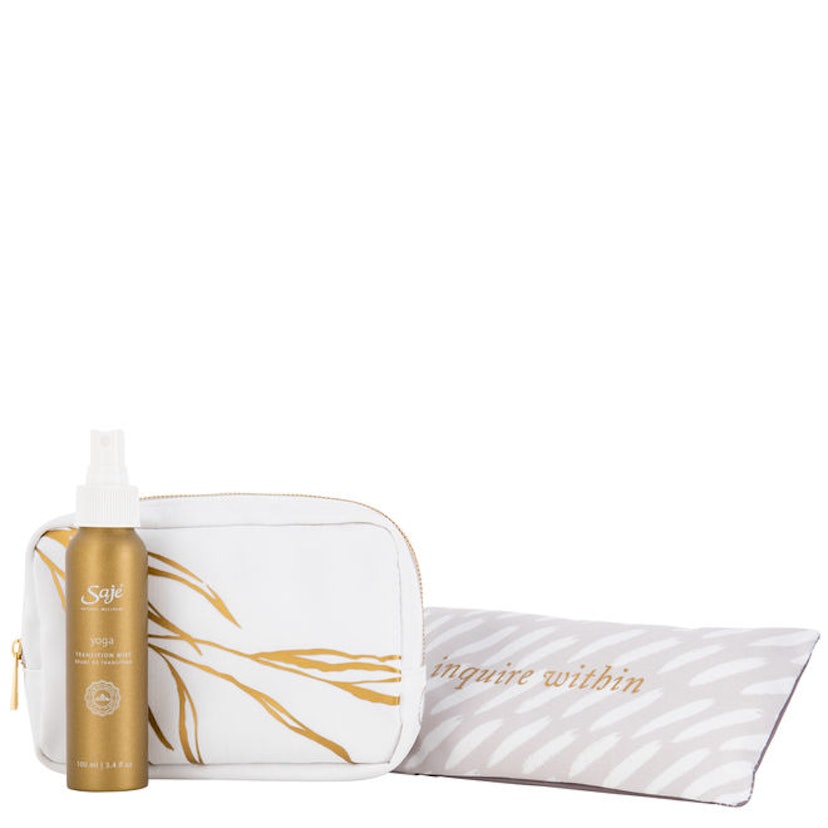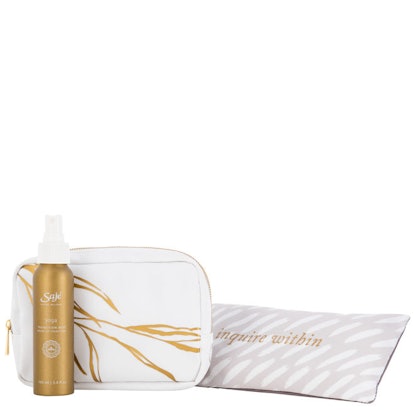 Saje Savasana Yoga & Meditation Kit
$24.95
Saje
FYI: You don't need a ton of space and a gigantic yoga mat to get your yogi on, and Saje recognizes that. For the 2018 holiday season, the brand introduced this mini yoga and meditation kit to its collection, and it's the perfect gift for anyone whose stress levels are constantly through the roof.
The parcel contains everything your giftee will need to channel their inner zen: an eye pillow fragranced with calming lavender and chamomile, as well as a deliciously scented face and body mist to spritz and breathe in deeply.
Bath Accessories To Enhance Their Soak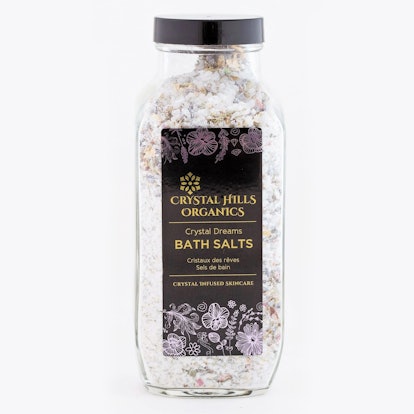 Crystal Hills Organics Crystal Dreams Bath Salts
$44
Crystal Hills Organics
There's been a ton of buzz in 2018 surrounding crystals, and if your loved one believes in the healing powers of these pretty stones, why not gift them Crystal Hills' soaking salts?
A combination of sea salt, lavender, rose petals, chamomile flowers, and amethyst crystals, these salts are said to encourage inner calm and peace when added to a warm bath. Doesn't that just sound divine?
A Lavender Candle To Brighten Their Mood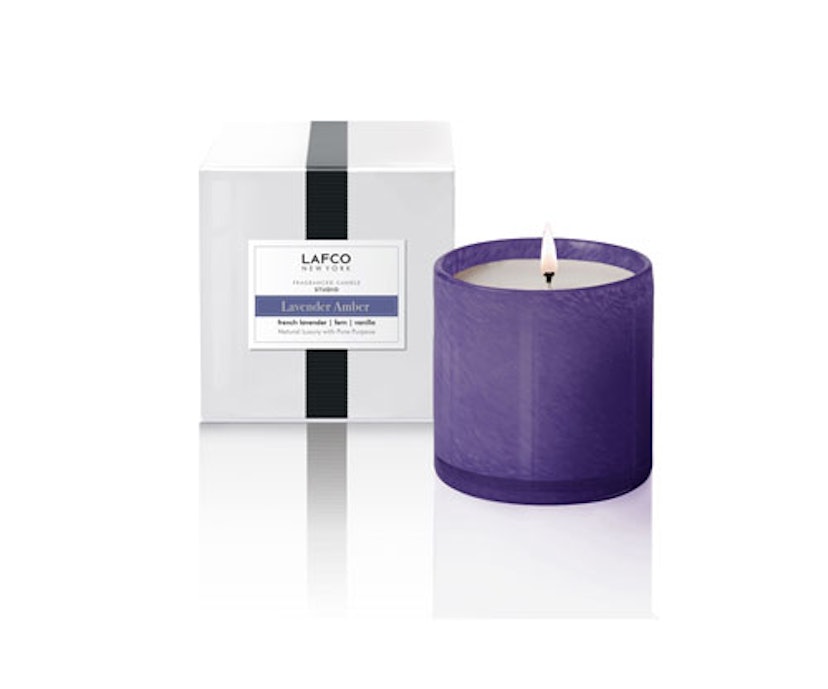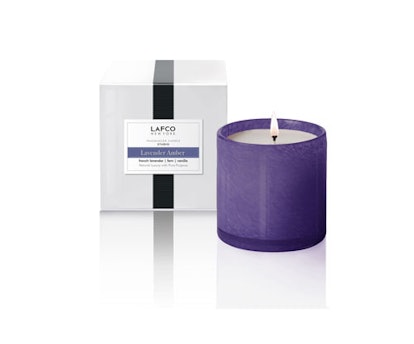 LAFCO Lavender Amber Candle
$42
LAFCO
There's arguably nothing better than turning the lights down low after a long, grueling day, and lighting a few scented candles to set a calming mood.
LAFCO's lavender amber blend also features notes of vanilla, tonka bean, and musk for solitude and focus, and the candle itself is 6.5 ounces, so it should last throughout the entire season.
A Hands-On Activity To Busy Their Hands And Relax Their Mind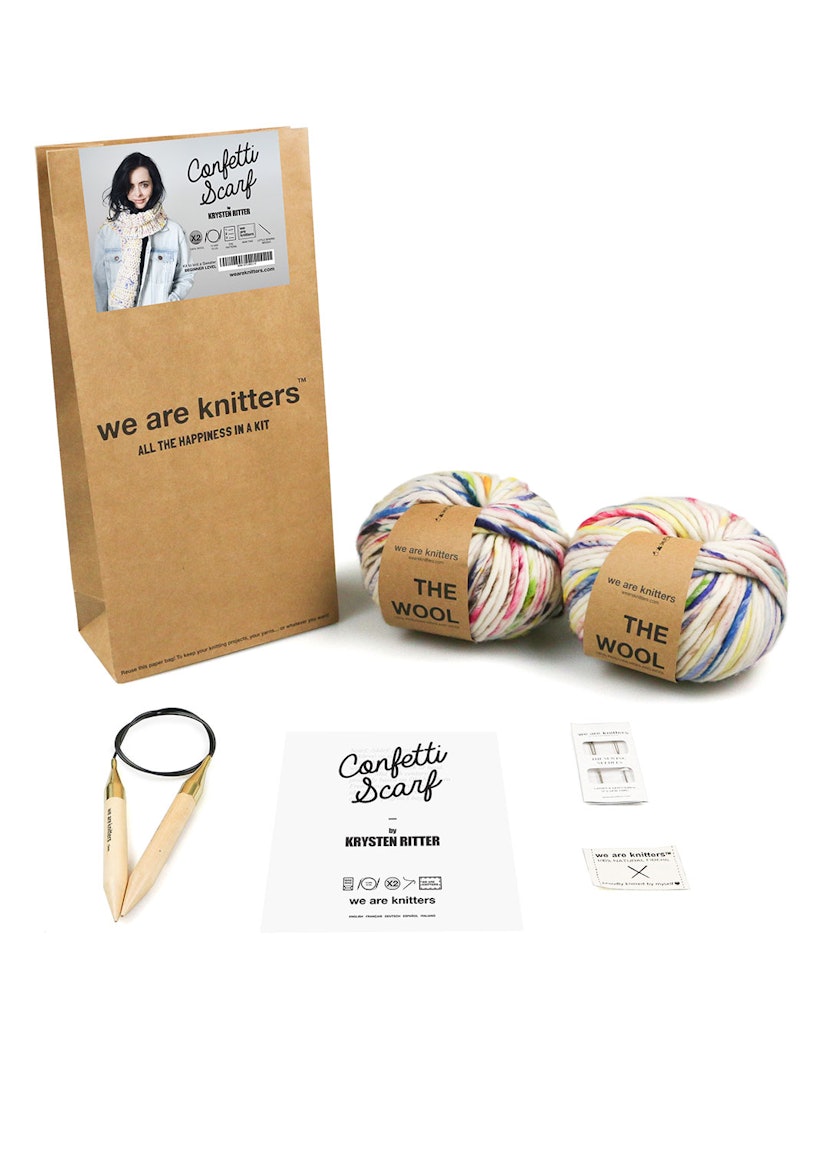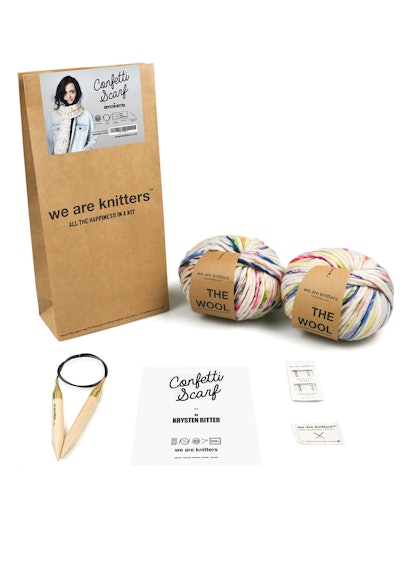 We Are Knitters Confetti Scarf Knitting Kit
$75
We Are Knitters
As someone who personally struggles with anxiety, I love knitting as a way to wind down, and according to research from Polytechnic Institute of New York University, hands-on activities in general can be a great distraction from whatever's busying your mind, whether it's knitting, drawing, painting, or even squeezing a stress ball.
If you think your loved one might want to get into knitting, We Are Knitters' kits are particularly fabulous because they offer something for every skill level. My first project was a scarf, so I'll always suggest that beginners start there. And not only is this specific scarf super cute (who doesn't love confetti everything?), it's also part of the Krysten Ritter — aka Jessica Jones — collection.
A Gift Box Full Of Warm And Cozy Vibes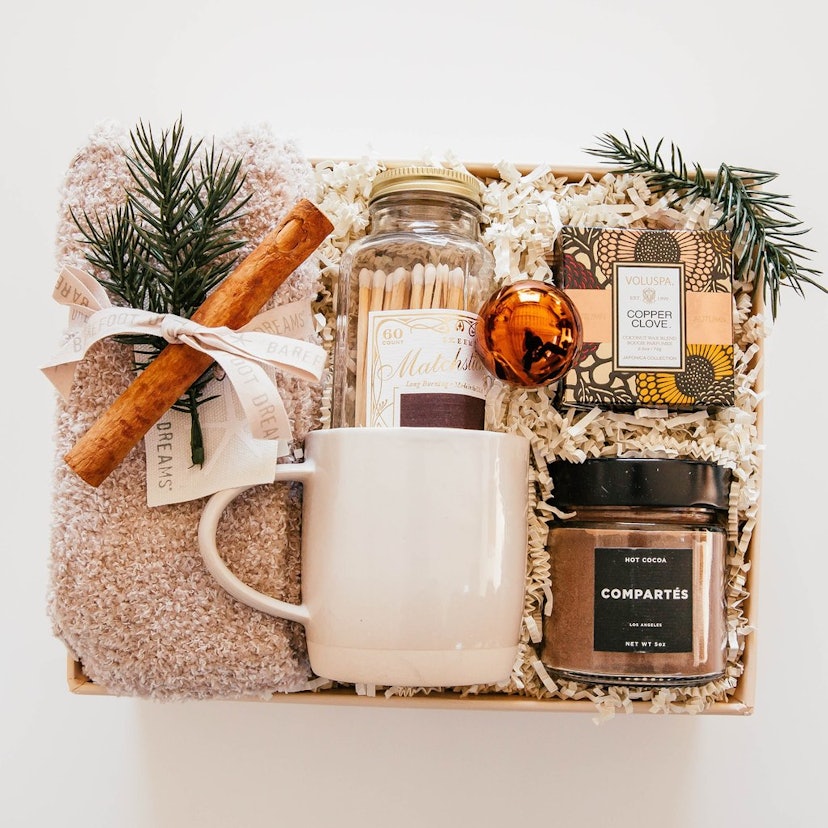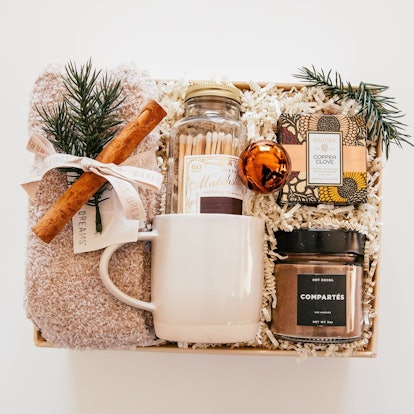 BoxFox Fireside Gift Box
$85
BoxFox
I don't know about you, but when I'm feeling really stressed, my idea of the perfect wind-down includes something hot to drink, something fuzzy to wear, and, ideally, a nook by a fireplace. (But if there isn't a fireplace nearby, a lit candle would suffice.)
BoxFox has come prepared this holiday season with a bunch of pre-packaged gifts that are basically bundles equipped with everything you need for self-pampering and soothing. My personal favorite is the above Fireside gift box, which comes with Compartes hot chocolate, a gigantic mug to sip from, matches, a candle, and a pair of fuzzy socks.
I wasn't kidding — it's literally comfort in a box. Whoever's receiving this, you're welcome.
Treat Them To A Workout Class They've Been Dying To Try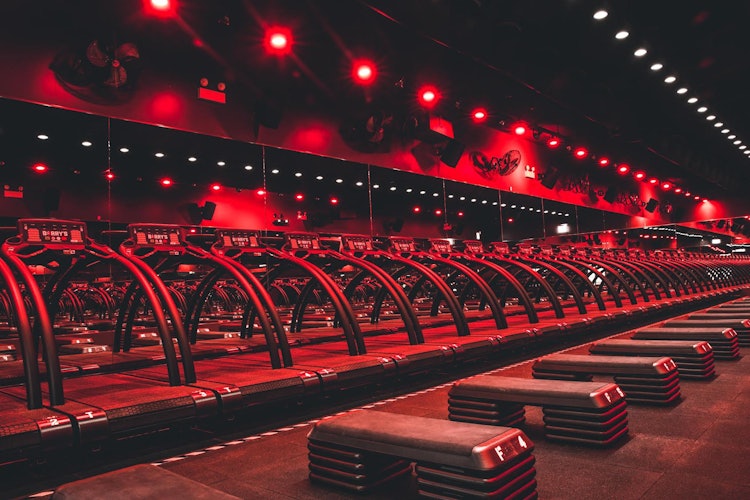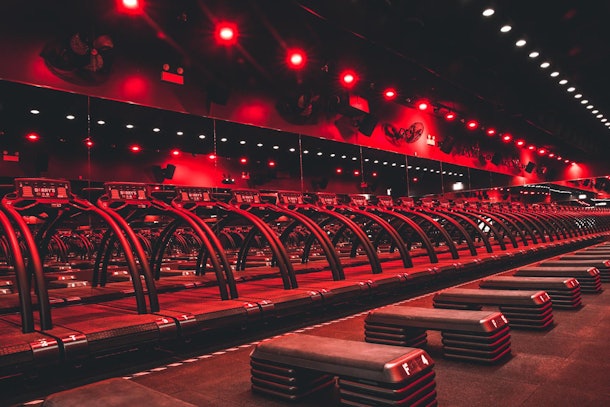 Any time I'm stressed AF, endorphins always make me happy. Gyms and studios that offer classes, like Barry's Bootcamp, sell gift cards so you can share the health with someone you love. Treat your BFF to that one class they've always said they wanted to try, and heck, why not join them? The holidays can be a tense time for everyone, so blow off some steam together at the gym, then have a classic vent sesh over a couple of peppermint mochas when you're both pooped.
A Photo Collage To Let Them Know They're Loved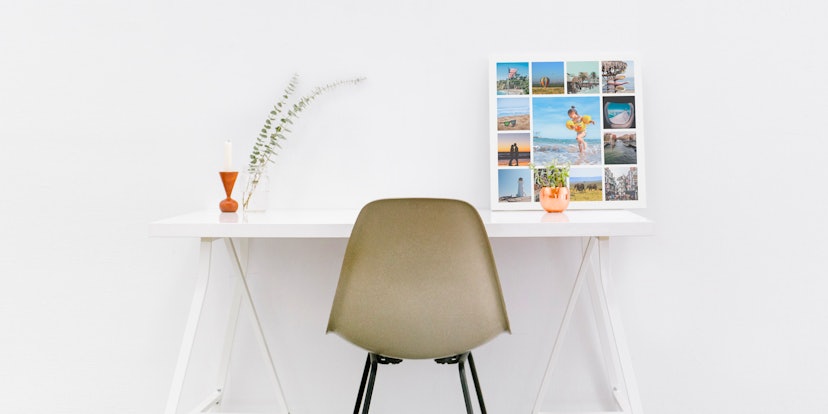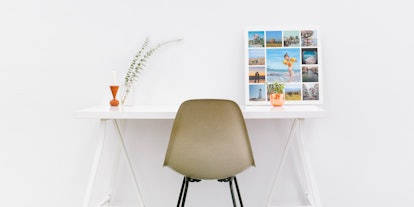 CanvasPop Canvas Collage 12×12
$90
CanvasPop
As cheesy as this may sound, sometimes when you're feeling really stressed and overwhelmed by life, all you really need to feel comforted is to know you aren't alone. Maybe your friend or loved one just needs to be reminded of that this season and beyond, so take the sentimental route and splurge for a massive photo collage that displays your unyielding love and affection somewhere they can always see it.
Source: Read Full Article